Departures | Better Things To Do in LA
Leave the tourists behind: Here's everything you should be doing and seeing in Los Angeles
Departures is a series of alternative city guides which provides you with practical information not just on 'things to do' in a given destination, but on 'better things to do' – different ideas, departures from the norm designed to tickle the fancy of the more discerning traveller. This time around, it's the definitive guide to the City of Angels: Los Angeles.
One thing to never ask your Uber driver in LA: "Take me to the city centre". There isn't one. Visitors to Los Angeles should take everything they know about a contemporary metropolis, and throw it where the sun doesn't shine.
LA is a random mess of disparate micro-cities: a sprawling, confusing, confounding, and yet extraordinary place to visit. Perhaps you've already seen some of these places from the safety of your sofa, basked in a Netflix glow: Venice, Santa Monica, Hollywood, Beverly Hills, Burbank. These are separate cities in the county of Los Angeles – there are 88 in total – and how and when you choose to approach them can make the difference between a great trip and a miserable one.
"LA is so gigantic that any great excursion is bound to work up an appetite"
As soon as you step out of LAX – the city's hopelessly inadequate airport – your senses will endure a full-on assault. The air smells like a mixture of petrol, dust and building plaster. There are people absolutely everywhere; the cars are trapped in eternal gridlock; you will wonder why you came, but this too shall pass. Order a Lyft, wait in line, and head North, where wide open spaces, palm trees and endless sunshine await.
Adventure: Better Things to See in Los Angeles
Once you've slipped your porter a five-dollar bill and settled briefly onto your Tempur mattress, you'll no doubt be itching to explore. You probably have a list: check out Marilyn's handprints at Mann's Chinese Theatre, get some pics of disgraced former TV host Donald Trump's shattered star on the Hollywood Walk of Fame, shop on the fabled Rodeo Drive, take a selfie balancing the Hollywood sign in your palm, hop on the topless TMZ bus to mosey past the homes of the rich and famous, slum it with the freaks on the Venice Boardwalk.

Or, you could leave the socks and sandals brigade behind and forge your own path. Unless a live band is playing for Jimmy Kimmel in the middle of Hollywood Boulevard – as acts like Blink-182, Snoop Dogg, Jason Mraz, and Billy Idol have done recently – you can give the city's most famous street a miss. Yes, you won't get to see a guy dressed up as Superman who'll pose with you for $5, but head up to the canyons and you're likely to bump into the actual Superman, Henry Cavill, taking a hike with his dog, Kai.
Antidote: Better Ways to Relax in Los Angeles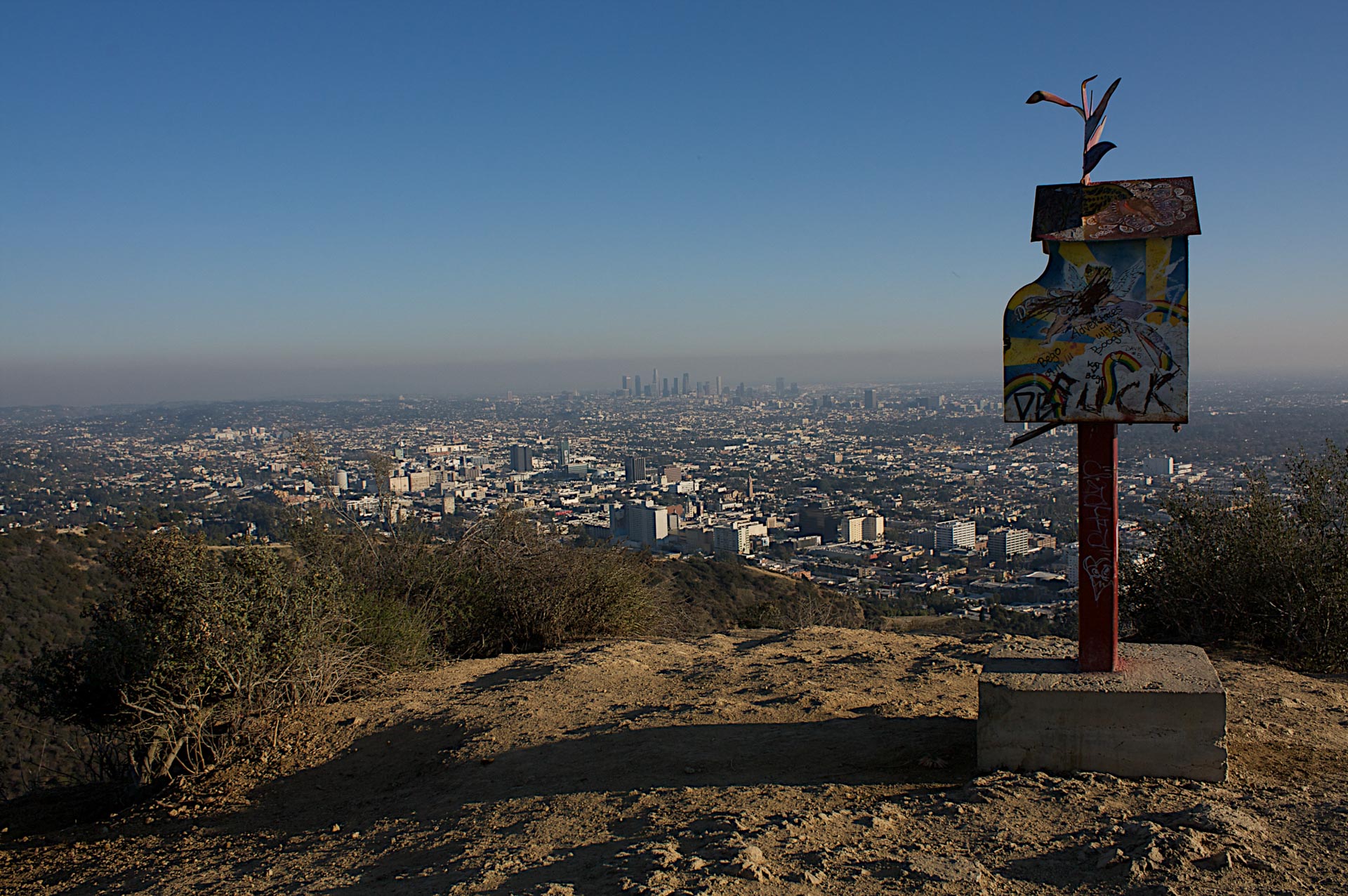 You'll get a real sense for what the city is about if you head to the canyons. It's one of LA's better kept secrets; while the tourists are searching for some respite in the sparse local parks, the residents are donning yoga gear and hiking up Runyon, Franklin, and Fryman Canyons. The city is awash with breathtaking open spaces that straddle the hills and mountains, offering easily accessible trails that, once navigated, present a unique view of the urban sprawl below them.

Afterwards, you'll find spas in LA like you'd find pubs in England: everywhere. But this city of alternative treatments – designed to keep you looking and feeling young – likes to drift a little off-centre. Some of the latest fads include Cryotherapy, which blasts you with liquid nitrogen, snail facials, and Guided Light Optics (GLO) teeth whitening for that all-American smile. And very soon, you'll be able to visit California's answer to the coffeeshop, a 'marijuana social lounge', for the ultimate in deep relaxation. Of course, many of LA's best hotels offer these treatments and more…
Appetite: Better Places to Eat in Los Angeles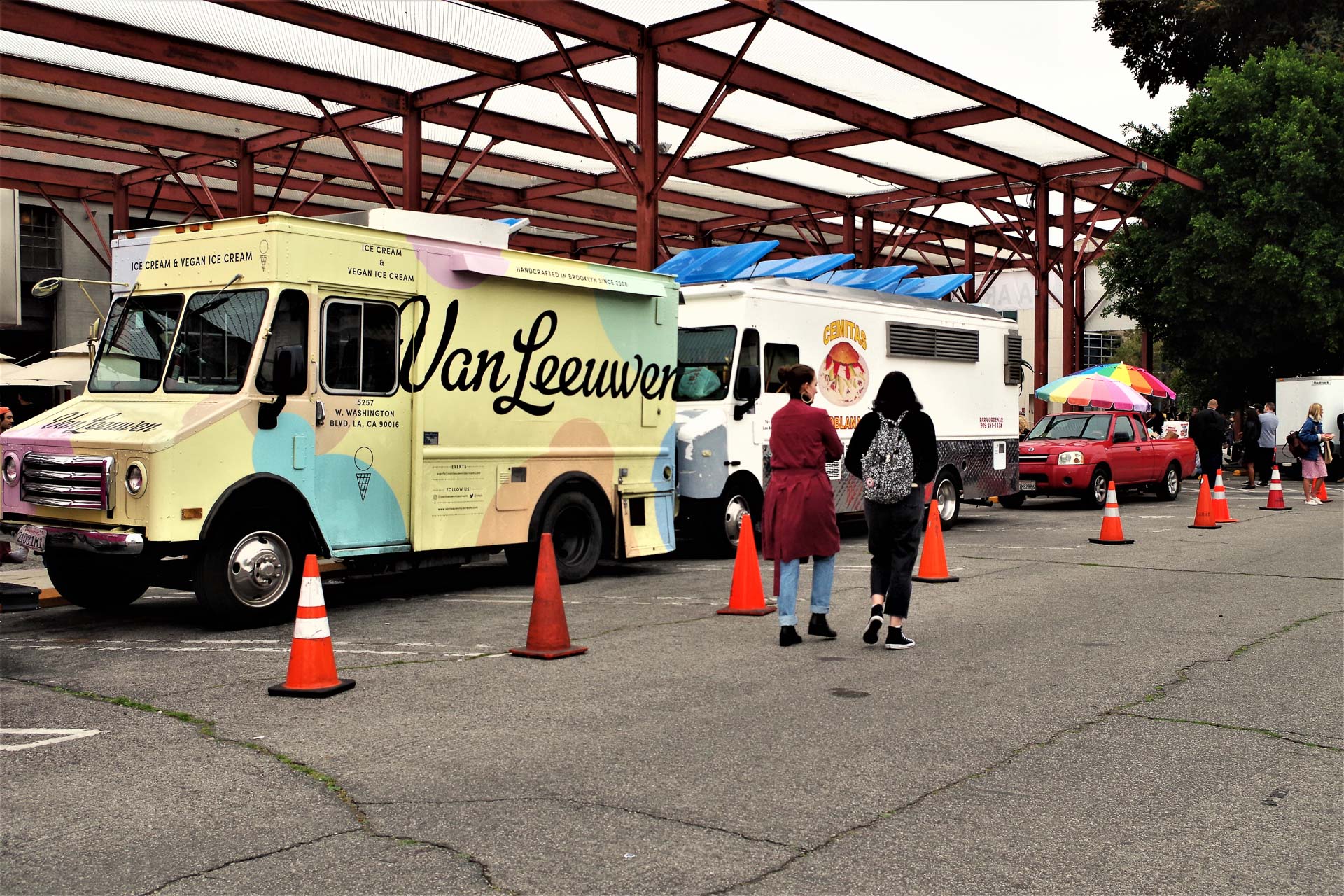 LA is so gigantic that any great excursion is bound to work up an appetite. Fortunately, you can then dive headlong into the city's other great marvel – its food. Los Angeles' best restaurants reflect the massive diversity of the city, and the massively diverse food that comes with it. Mexican is a reliable perennial, but there's Ethiopian, Cajun, Himalayan, Korean, Mediterranean, German, Japanese, Thai, Italian. But if you want to eat like a native, eat Californian, which covers everything from healthy concoctions of bountiful veg to mouth-watering burgers sopping with cheese.

The city's finest dining experiences are world-renowned – Providence, Urasawa, Cut, and Melisse, for example – and yes, some of these will be worth the advance booking and obsequious service. But get your hands dirty. Literally. Explore the multiple food trucks lined up and hawking their wares on Wilshire Blvd's Museum Row. Hit up Apache's Carnes Al Carbon for authentic tacos in the sketchy Eastside town of Huntington Park. Look for strip-mall sushi in the overheated Valley neighbourhood of Studio City. Do it right.
Agenda: Better Places to Discover in Los Angeles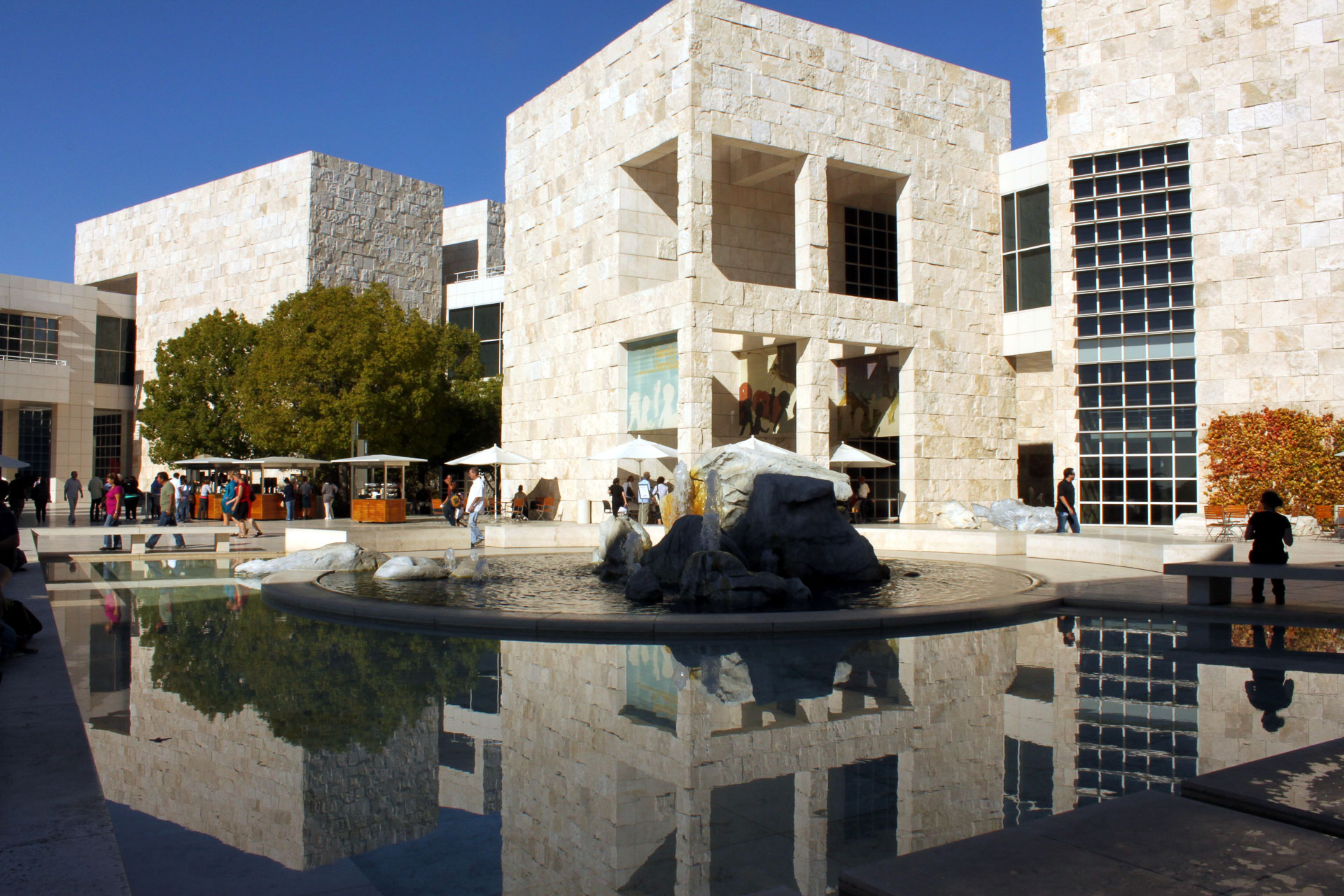 Despite its reputation as a culture vacuum, LA has world-class art galleries and museums stretching from downtown to the ocean shore, and LA's best architecture rivals the best anywhere in the world. The Getty, LACMA, and MOCA are long-standing staples, but The Broadin downtown is the city's latest upstart. The gallery's honeycomb-like exterior is made of thousands of fibreglass panels; a work of art in itself. Nestled in its intricate surroundings, 200 contemporary artists are featured, including that iconic trio of pop artists, Warhol, Koons, and Lichtenstein.

After closing time, you'll find experienced DJs at the 6500 square-foot, ultra-slick Nightingale Plaza in Hollywood, where you can rub shoulders with LA's elite at J-Lo's Conga Roomdowntown. But if you want to forge your own path, how about a roots Americana band at The Cinema Bar, a scuzzy dive on the west side? Or hidden speakeasy Good Times at Davey Wayne's in East Hollywood, undoubtedly one of LA's best bars, but one you can only enter through a fridge?
Apparel: Better Places to Go Shopping in Los Angeles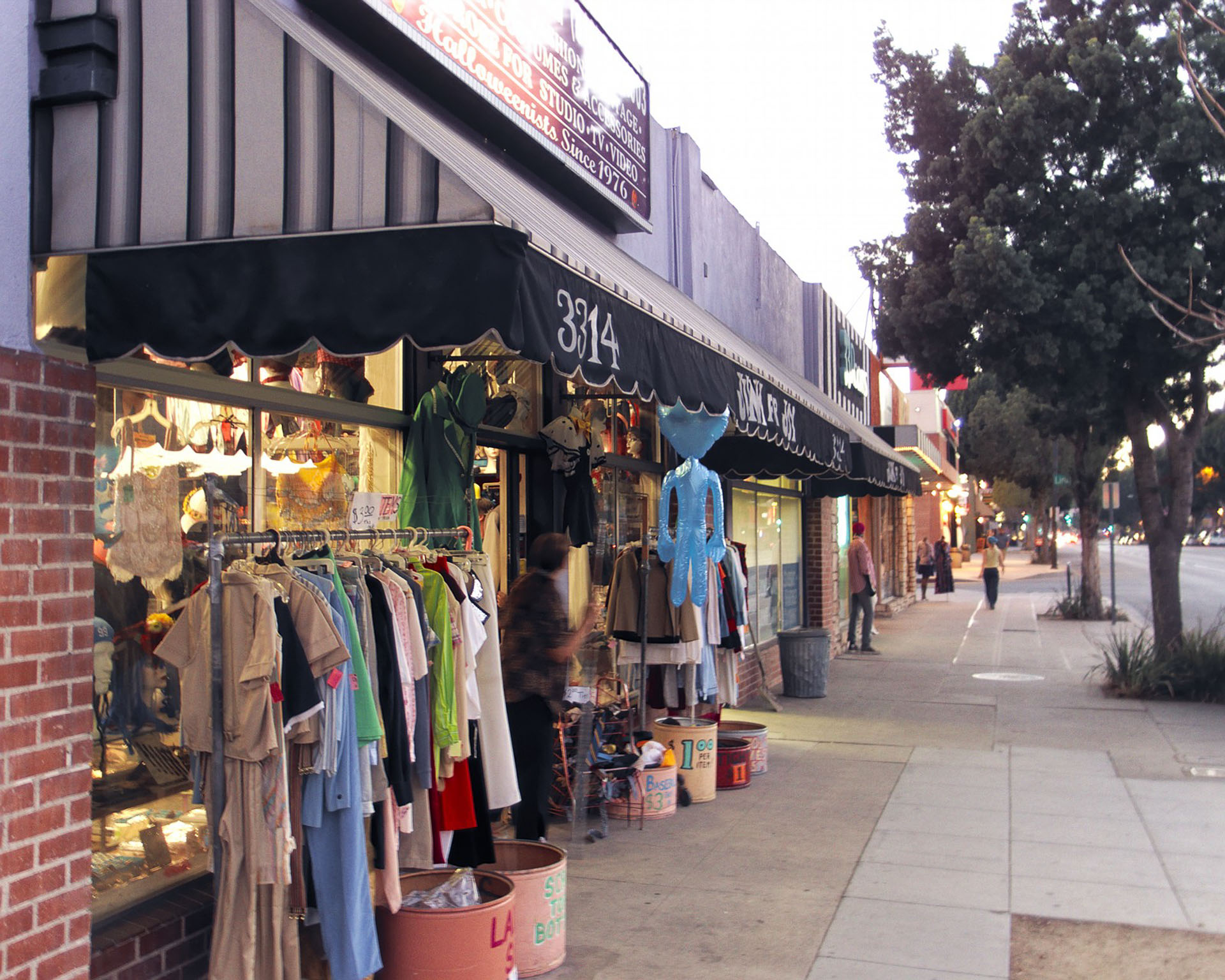 Whatever dark and messy corner of this rambling city you end up finding yourself in, don't stay out too late: you'll want plenty of daylight time to hit the shops. The traditional amongst you will want to see and be seen on Rodeo Drive in Beverly Hills, where you can flick amongst the wares in Bulgari, Chanel, Dolce & Gabbana, Fendi, and Hermes. Or maybe you'll want to visit the big name stores at The Grove in West Hollywood, where you'll walk past dancing fountains on your way to Nordstrom, Nike, Banana Republic, Anthropologie, and Apple – the usuals.
Alternatively, go local. Visit Gingerly Witty in Echo Park for eclectic, local handmade goods and gifts. Go to It's A Wrap in Burbank, where they sell second-hand wardrobe from movies and TV shows. Or visit Deus Ex Machina in Venice: part custom motorbike shop, part café, art gallery and clothing emporium.
Los Angeles will scream loudly and aggressively in your face for attention. It's bigger. It's better. It's louder. It's costlier. It's everything you might want, it's all you'll expect, and it's written large in the brightest of neon lights. But in this distinctly showbizzy town, step away from the spotlight and do things a little bit differently – you'll be all the more rewarded for it.
Tony Horkins is a freelance journalist based in Los Angeles. Keep up with his work on his website.