Photo: Courtesy of DUM Biryani House
Hyderabad | The Secrets of India's Hidden Culinary Capital
London's best young Indian chef, Dhruv Mittal, gives us the insider's view of his hometown in this week's 'My City on a Plate'
Photo: Courtesy of DUM Biryani House
In this series, we speak to some of the most talented, bold, and creative chefs on the planet about the cities they hold closest, and the sounds, smells, and flavours that characterise them.
Dhruv Mittal is the chef-proprietor of London's DUM Biryani House. After training at Le Cordon Bleu, and working under two of the UK's finest culinary exports – Heston Blumenthal and Sat Bains – Mittal has gone his own way, determined to establish his particular brand of Indian cuisine, inflected with his classical French training and Michelin-honed technique.
Mittal is a beaming, irrepressible advocate of Hyderabad, the city of his birth, and the city that has made the greatest imprint on his approach to cooking. Here he talks about the unique collision of cultures you find in Hyderabadi cuisine, and the street-food and bolt-holes that pique his curiosity in this storied but poorly-understood metropolis.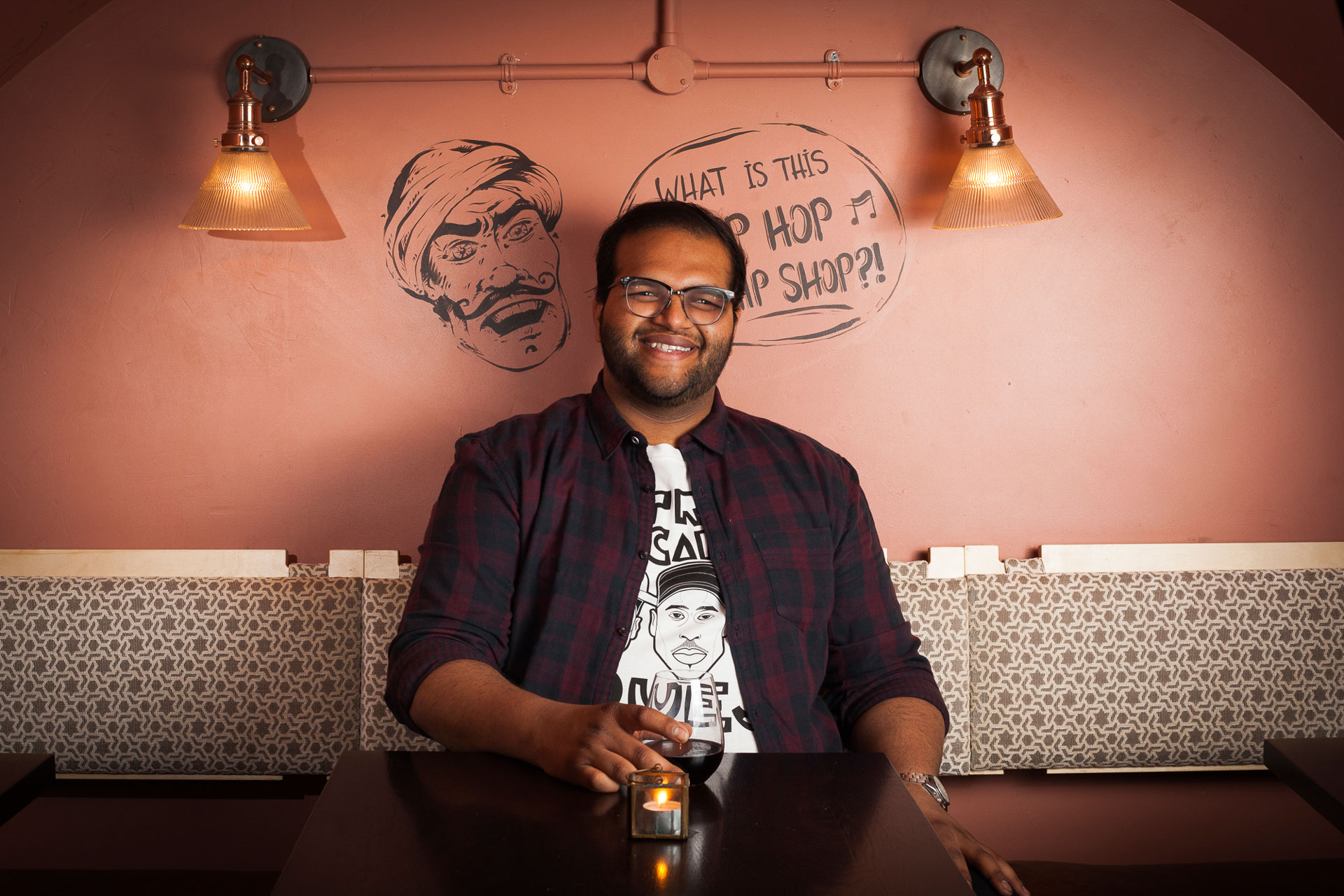 Hyderabad very much feels like the tale of two cities. One side is new and modern, with high-rise shopping centres on every corner, fancy hotels, hipster bars, and gorgeous gardens. On the other side, we have cobbled streets, narrow roads, market stalls, old palaces, and Islamic architecture.
"At weddings in Hyderabad there's a bigger line for the biriyani than the bar"
It is a contradiction, but it makes the city what it is – beautiful, green, and with the greatest food that India has to offer: a merging of Mughal cuisine in the North, the coastal style of the east, and the spicy, nutty flavours of the south.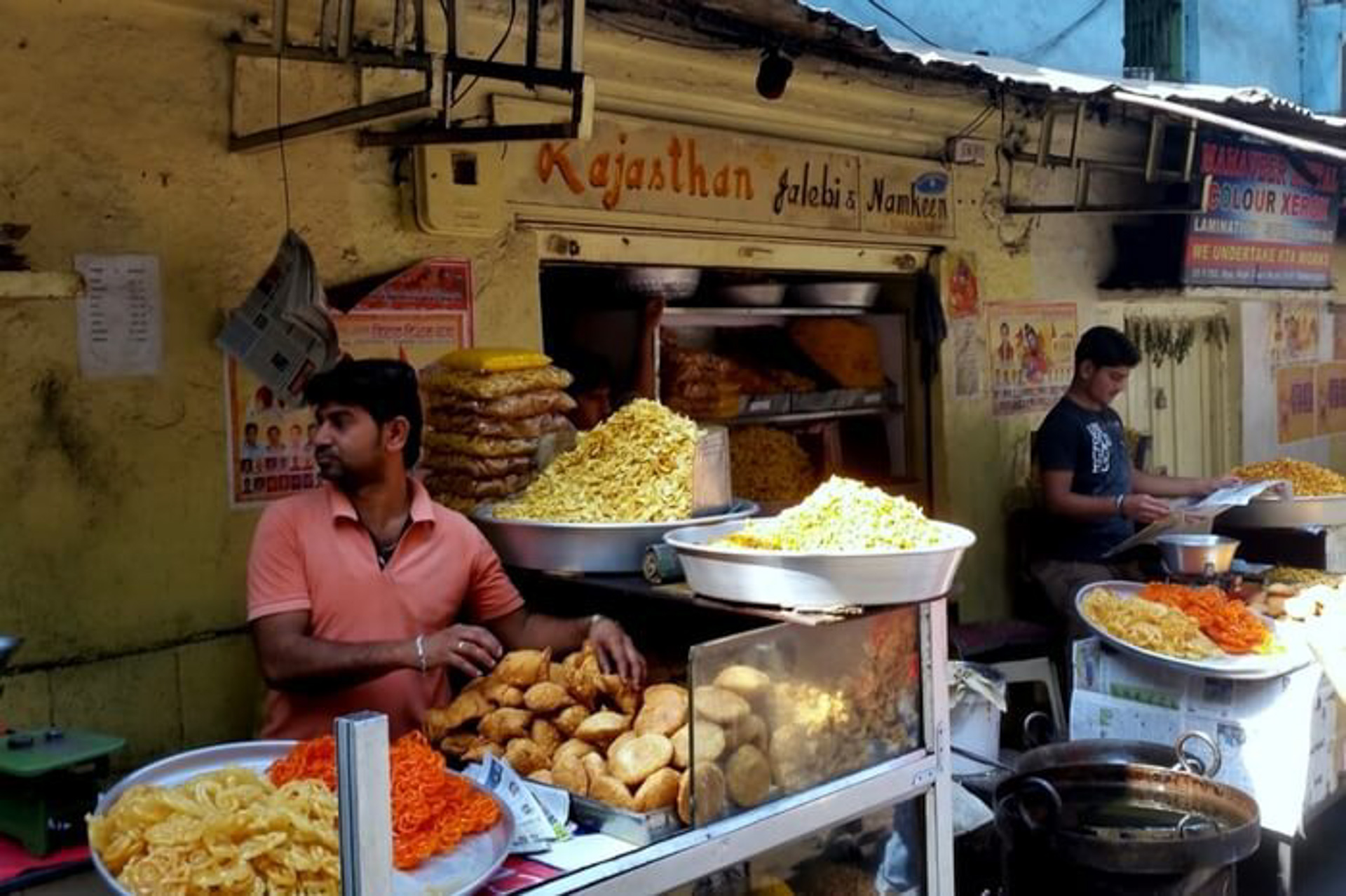 I pine for Hyderabadi Red Chillies when I'm away from India. They are so aromatic, colourful, and spicy, all at the same time. You can smell the ingredient being toasted or fried in the streets: it is a staple for almost all street food.
Every time I go to Hyderabad, I come back with bags of dried red chillies, and often spend two days making a variety of pastes to throw in my freezer back at home, ready for use when I need a quick fix.
The taste of Hyderabad, unquestionably, is Chatpatta – hot and sour. It's that lip-smacking feeling you get from every bite of our food and every sip of our savoury sweet sodas – be it the taste of Manchurian sauce (an Indo-Chinese concoction of ginger, garlic, and soy) or the first sip of Rasam (a tangy tomato and tamarind soup).
The flavours in Hyderabad are all based in spice, heat, and aroma. We like feeling that we can take on the heat, and that eating spicy food on a daily basis makes us invincible. Maybe we're right – try for yourself!
Whenever I'm in Hyderabad, I make a beeline for the Charminar, and the area that surrounds it.The Charminar (meaning 'four minarets') is to Hyderabad is what the Taj Mahal is to Agra – the symbol of the city. Around the Charminar – which is the gate that connects the 'new' city to the 'old' city – are a collection of streets; all that sport arguably the best food in Hyderabad.
I love that in those streets, you find a wild buzz from 6am onwards: huge lines gathering outside cafes to get a taste of goat nihari and naan, old men drinking little cups of chai and playing chess, and then the flurry of hungry schoolchildren.
You'll find clothes and jewellery vendors, rickshaws, special holes-in-the-wall for the best kebabs, shawarmas and biryanis, as well as spice vendors and vegetable sellers.
You can go there from first thing in the morning until late at night and get up to all sorts: from picking your own chicken, to getting a tailor-made suit. The area is so full of life and electricity that it is hard not to feel inspired, fed, and full after every trip.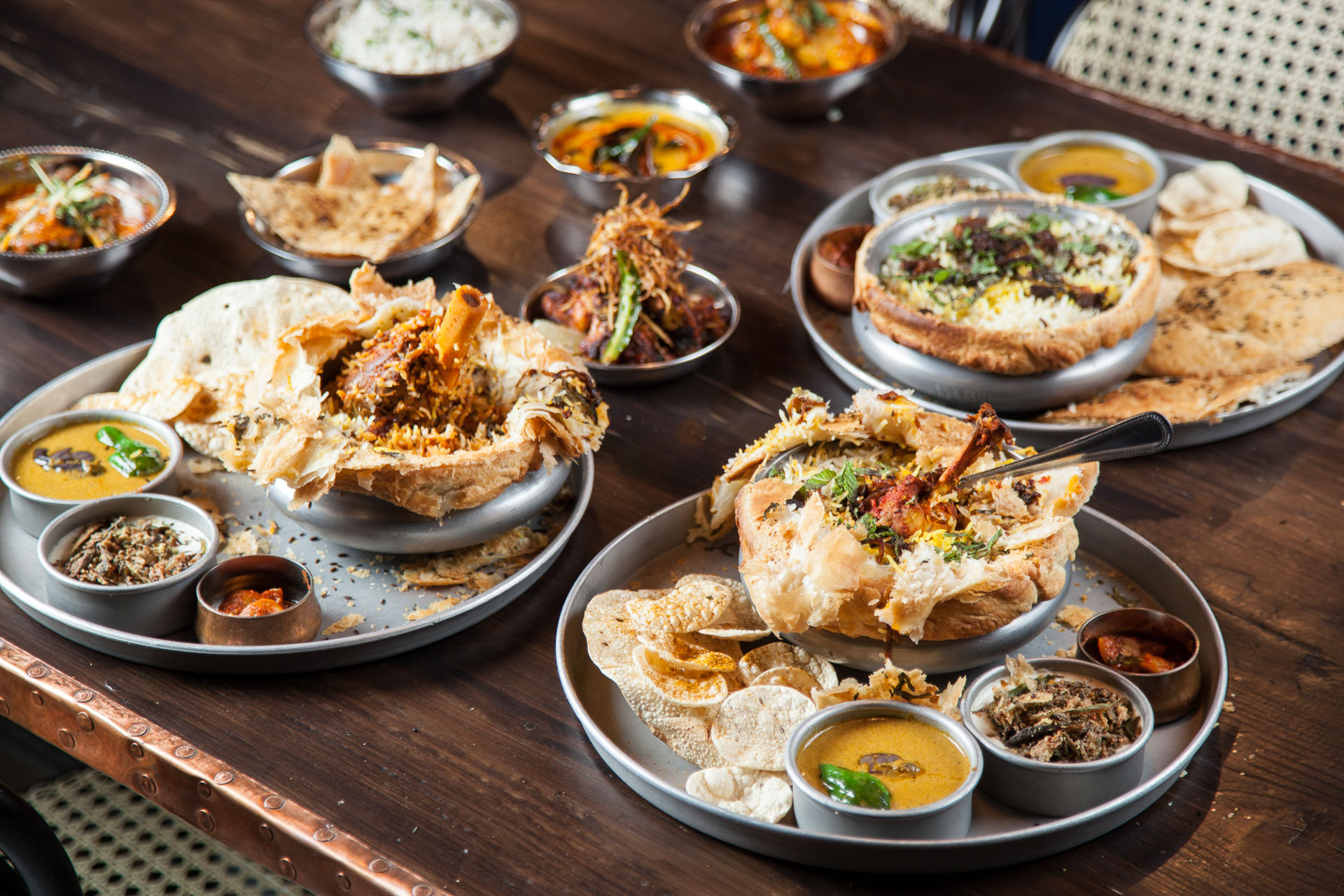 If I was to pick a final meal, it would be my mother's Aloo ki Sabji – a simple, five-ingredient potato curry, served with freshly-made puri. Each on its own was so simple yet so flavoursome, but together they were mindblowing. I was 11 when I had that dish, and it will still be my last meal on earth because I could eat it for days: it sparked my fascination with real Indian food.
But if I was to pick a final dinner, it would be at the Secunderabad Club, a gymkhana in Hyderabad's eponymous twin city. And it would definitely be lamb chops, goat biryani, and chicken curry, all mopped up with freshly baked tandoori rotis – perfection.
My city on a plate is, without a shadow of a doubt, the Biryani. In a city where food is made to be shared and celebrated, nothing marks a special occasion, or has the same sense of allure, as a proper Hyderabadi dum biryani.
The biryani came into Hyderabad during the 16th century during the rule of the royal Nizams, and never left. It became the most popular dish for the royals, the armies, and also the lower classes, as there was no better one-pot wonder. Even today when a biryani is first opened after being cooked blind, it is a show-stopper at weddings and functions, and there will be a bigger line for the biryani than the bar.
Dhruv Mittal is the executive chef and owner of DUM Biryani House in Soho, London. Keep up with them on Twitter.
For more chef's perspectives on the cities that inspire them, check out the rest of our My City on a Plate series.