Hike to the Lost City in Colombia | The Wanderlist 2019
Discover one of South America's best destinations before the rest of the world does
What? A stunning week-long adventure through dense rainforest to an ancient ruined city that few know exist.
Where? G Adventures, Santa Marta, Colombia.
Why? In the city of Santa Marta, birthplace of curly-haired Colombian sex god Carlos Valderrama, you'll find picturesque beaches which line the Caribbean sea, vibrant nightlife, a crab-themed rock bar called, of all things, Crabs. But more than this, you'll also find the gateway to Tayrona National Park, the starting point for treks to the Lost City, or 'Teyuna' as the original inhabitants call it, in the remarkable Sierra Nevada de Santa Marta mountains.
From Santa Marta, you will travel via car and 4x4 to Machete Pelao village, and from there, the jungle hike begins. The trek itself is through proper rainforest, in areas that not so long ago were ruled by drug lords. Expect endless green mountains, once-in-a-lifetime scenery and wildlife ranging from crabs and hummingbirds, to snakes and toucans. Sleep in surprisingly comfortable bunk beds or hammocks, visit the Gotsezhi village, learn about the local culture, swim in empty lagoons beneath waterfalls, and climb the 1200 steps to the Lost City, a place drenched in history: some ancient, some recent, both equally fascinating.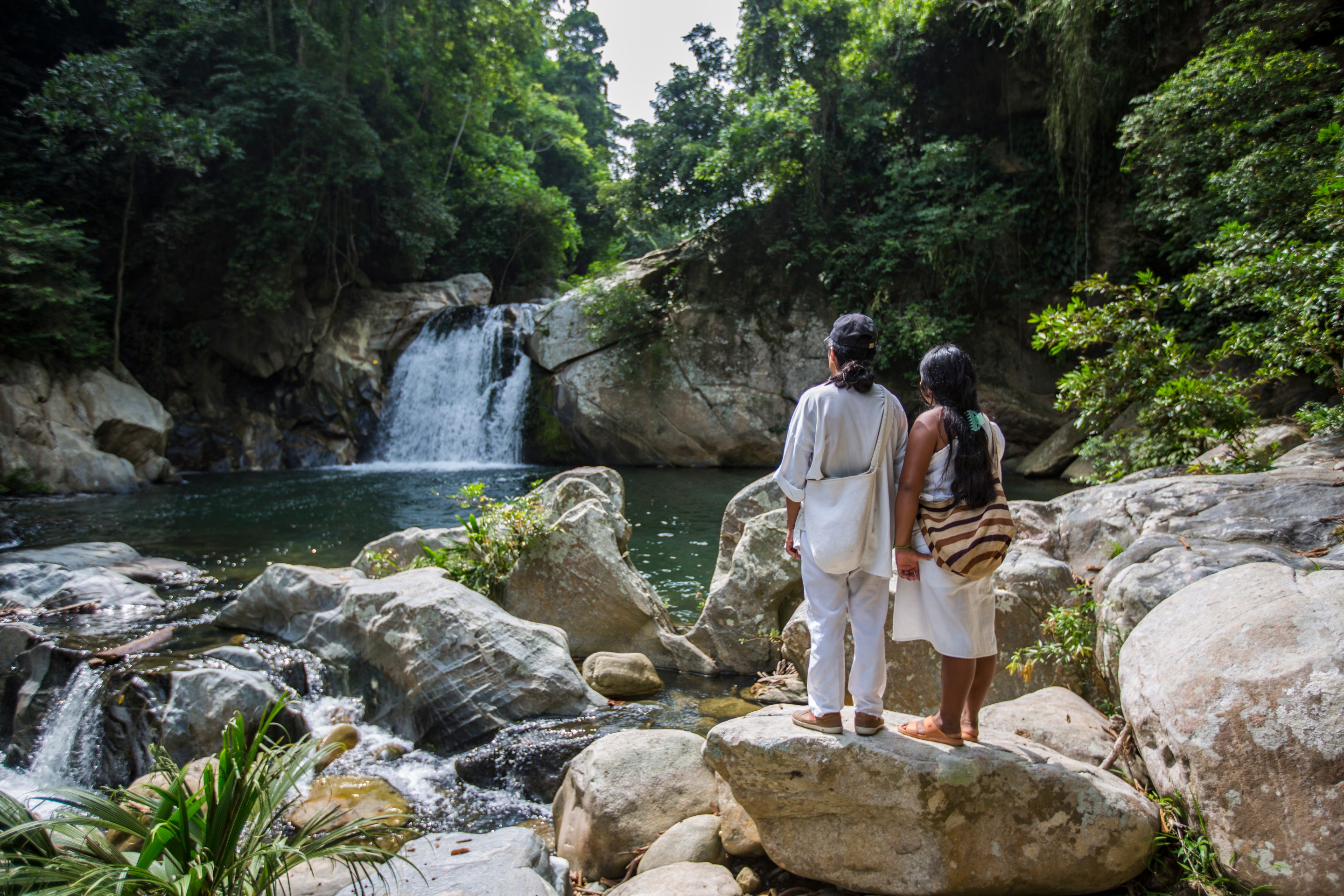 Various companies offer this trek, but the pick of the bunch is the Canadian-based social enterprise G Adventures, chiefly because they provide a local guide from Wiwa Tourism - the Wiwa people being one of the local tribes - and are currently the only operator working with the original inhabitants to ensure they are able to use tourism to sustain their culture and traditions.
If you've ever looked at Machu Picchu and thought "that looks nice, but it'd be better without the crowds", then this is the hike for you. Travel soon though - visitor numbers to Colombia are growing steadily, ironically fuelled in part by Netflix, narco-tourism and a fascination with the drug cartels who were responsible for keeping visitors away for so many years. As more and more people discover that this country is one of South America - and indeed the world's - best holiday destinations, the lost city won't stay lost forever.
When? The dry season in Colombia runs from December to April, so you've got the least chance of being caught up in a rainforest monsoon then.
How? Book with G Adventures, who work with Wiwa Tourism and can plan the whole adventure for you.
This has been selected for The Wanderlist - a list of the year's 50 best travel destinations and experiences, curated by Amuse. If you want an unforgettable trip, this is where to go in 2019.