Paris Photo | The Photographers You Can't Miss At This Year's Exhibition
From Iran to Congo, these snappers are changing the game in the Grand Palais
For the past 22 years Paris Photo, a vast exhibition under the beautiful ironwork expanse of the Grand Palais, has offered a snapshot of the best photography in the world. Arranged across five sectors, a full 196 exhibitors show work from 38 different countries.
Attempting to take in everything is a grand international undertaking in itself. So it seems appropriate that this year, there seemed to be a real movement towards the presentation of travel and adventure photography.
With images spanning every continent across the last fifty years, at Paris Photo it feels possible to view the whole world through the eyes of its best photographic geniuses.
Here we have collected the work of travel photographers we particularly loved. Some feel journalistic, while others are simply compositional – but each has that central quality which makes art great; the power to transport you.
Ebrahim Noroozi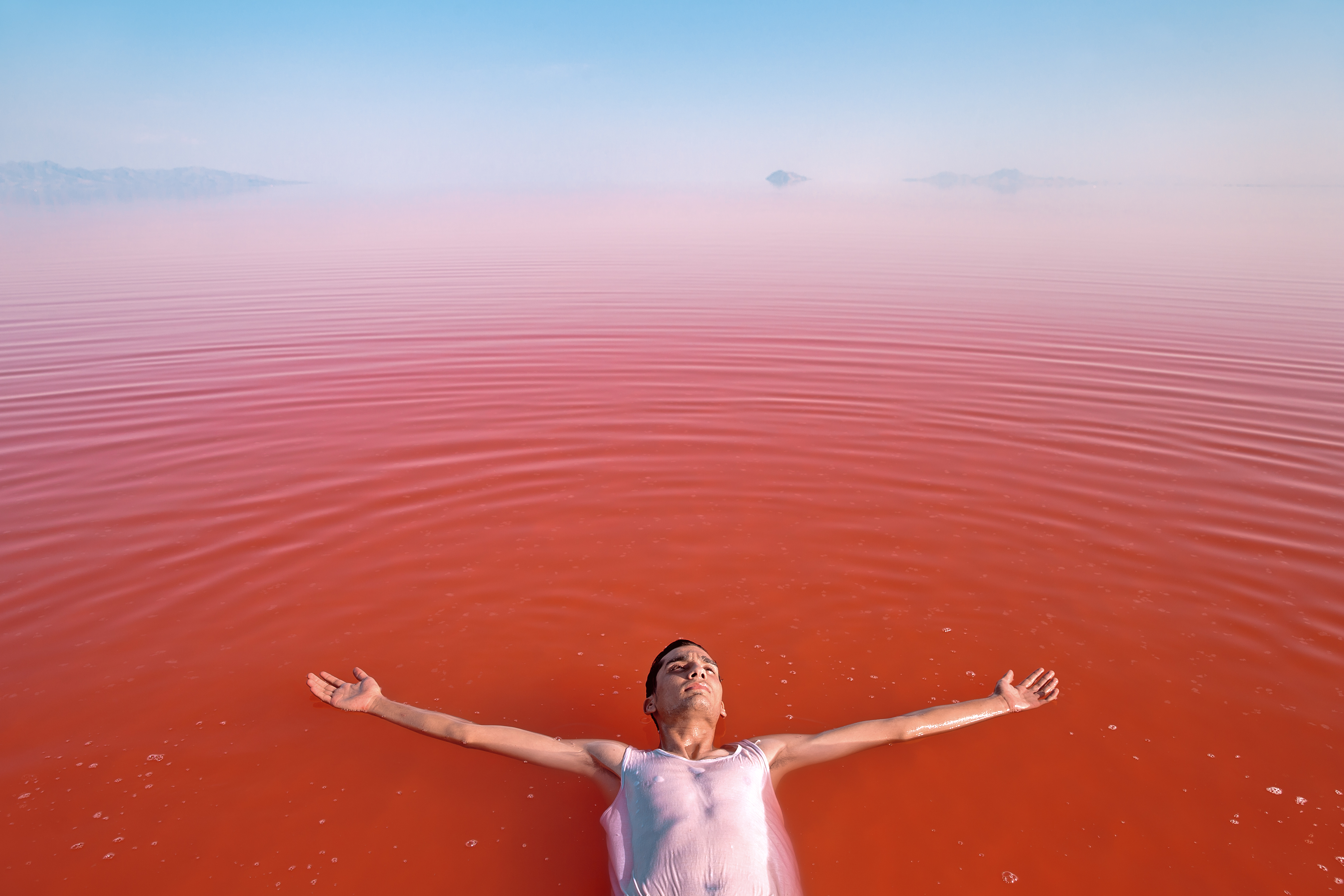 Iranian photographer Ebrahim Noroozi is aiming to capture paradise before it disappears. Lake Urmia, in the far north of Iran, has long been a cool oasis amidst the arid middle-eastern landscape. In the summer its water turns a light blushing pink; further adding to its position as a tourists haven in the region.

But now, due to upstream damming amongst other factors, Urmia is quickly dwindling away – its shores receding year upon year. Now most of the lake can be walked and waded. Here, Noroozi photographs young adventurous Iranians as they attempt to enjoy every drop of Urmia's sweeping, yet fleeting, beauty.
Richard Mosse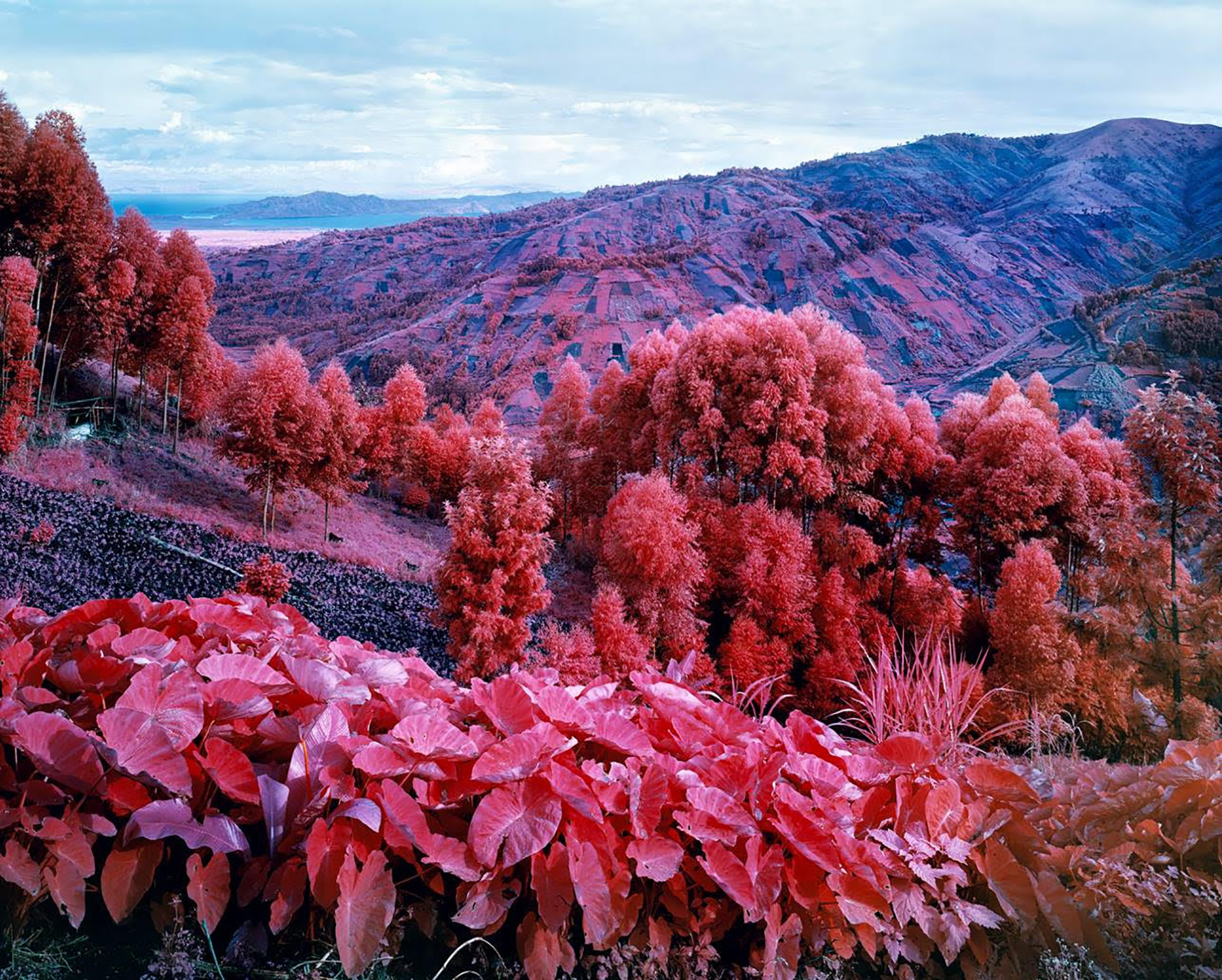 The best photography shows us the unseen, or transforms the familiar into something totally new. By using a special infra-red film technology developed for military reconnaissance, Richard Mosse is doing exactly that.
In this spectacularly tender series of images, Mosse explores the Democratic Republic of Congo, capturing a spectrum of light invisible to the naked eye. Scenes of war-torn jungle, usually rendered near-invisible by news-cycle familiarity, are transformed into something immediately and eerily beautiful. In the grip of Mosse's images, we are unable to look away from – and more importantly unable to ignore – the people and landscapes of the Congo.

Alex Webb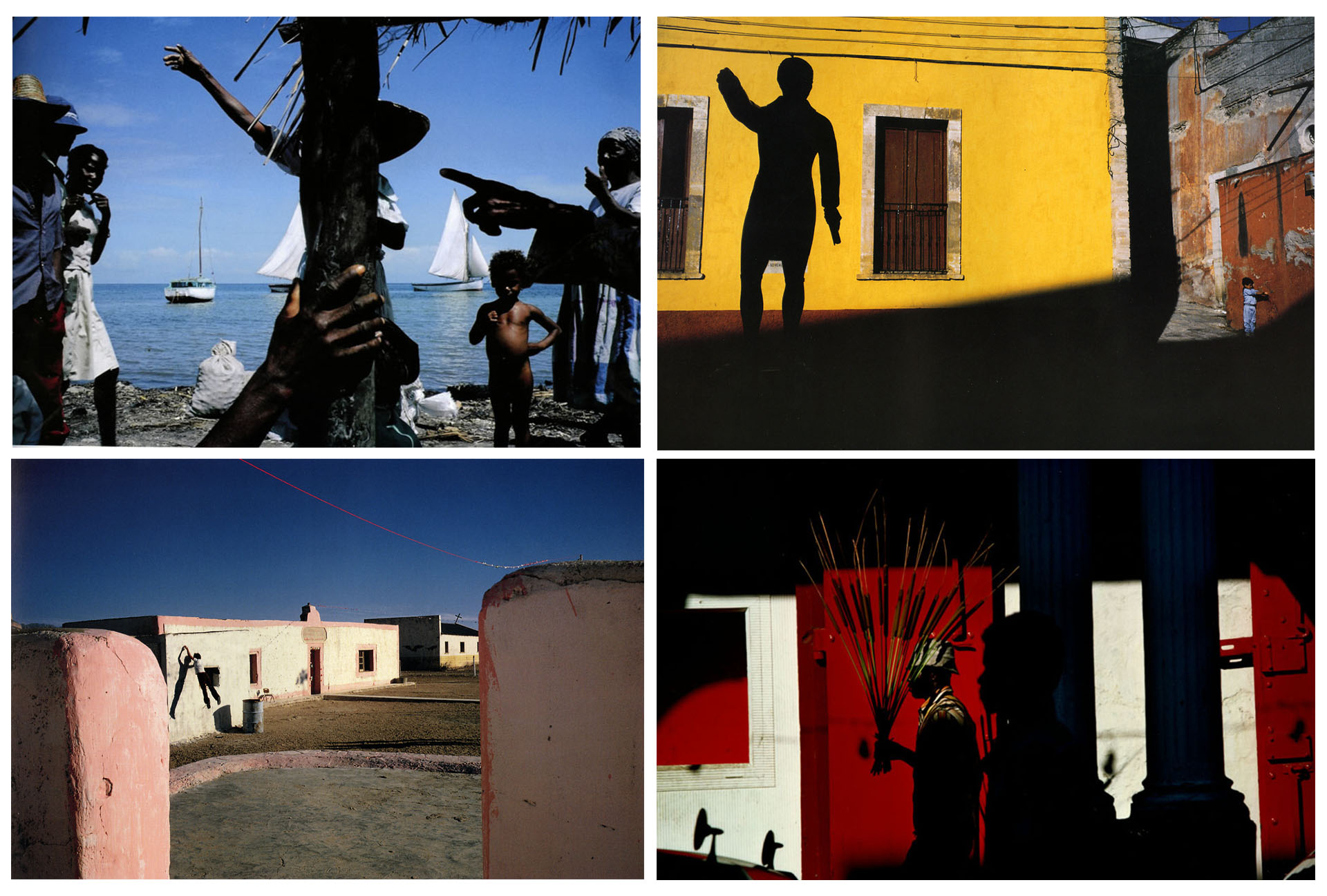 Alex Webb helped define what we now know as 'street photography'. Beginning in the early 70s, his brooding black and white photographs were a candid portrait of life in the poor American South. Eventually, his work led him further and further afield – turning his lens to Mexico and the Caribbean islands. There, colour began to bleed into his work. By the 1980s, his images were fully saturated.
It was at that time he first travelled to Haiti, inspired by Graham Greene's novel 'The Comedians'. The images he took there are beautiful, but thick with contradictions. He shows us an island paradise stricken by intractable social tragedy. His fields of luminous colour are always broken by zones of deep shadow.
Esko Mannikko and Pekka Turunen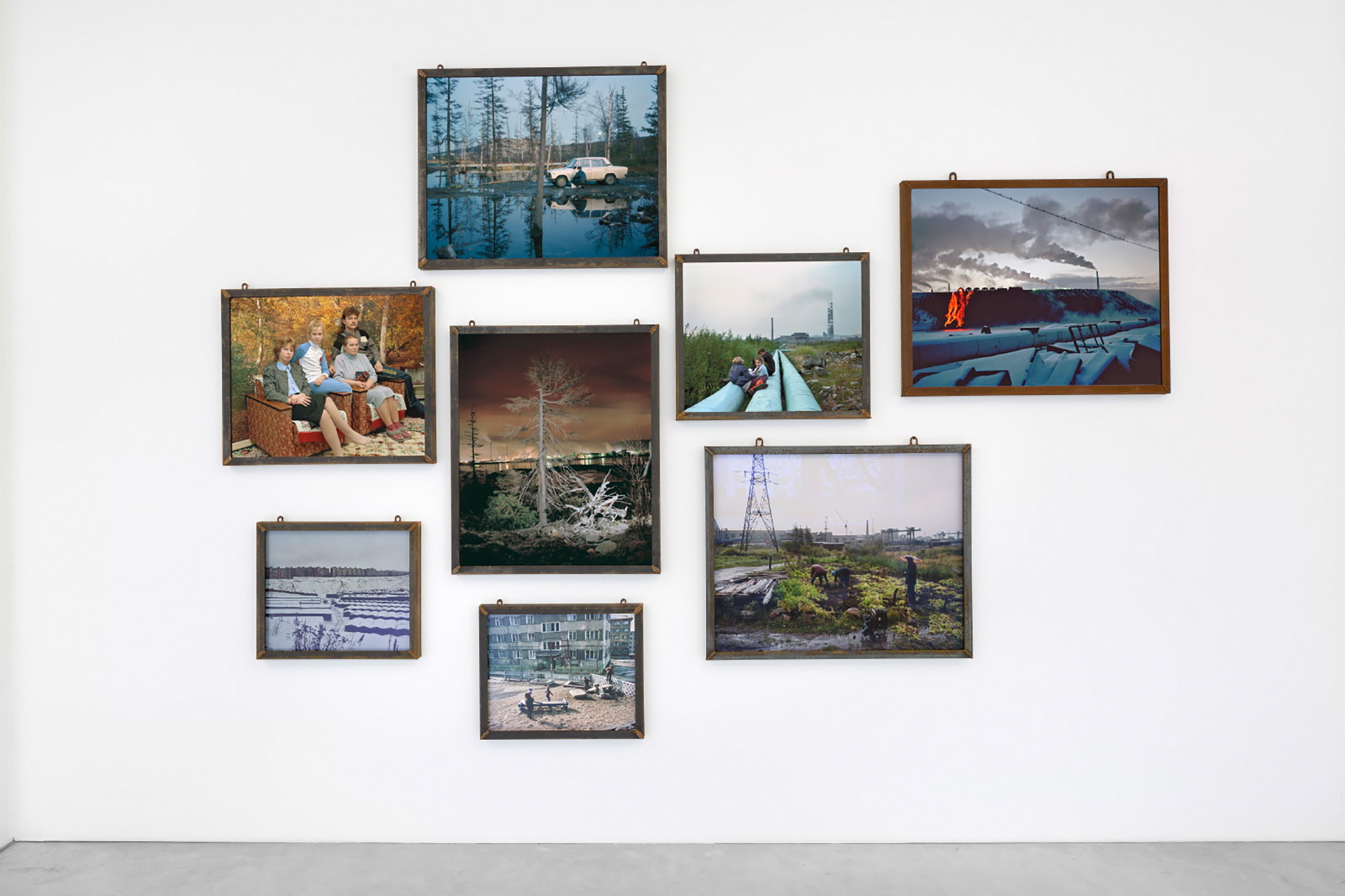 Shot between 1989 and 1995, a span of time which encompasses the total implosion of the USSR, Esko Männikkö and Pekka Turunen captured the living conditions of those born along the desolate border between Finland and Russia.
Prized for its natural metallic resources and strategic importance, the Kola Peninsula was hastily industrialised after the October Revolution. But, when mothership Moscow finally crashed in the 1990s, these small resilient communities were set totally adrift. Unseen and under-reported, these images show us the lives of those scraping out a living in the post-industrial inter-zone between competing civilisations.
Paris Photo is on until Sunday 11th November, 2018 at the Grand Palais.
Clem Fiell is a London-based writer and Social Editor at Amuse.