Photo: Courtesy of Surf Lakes
Making Waves | Is Surfing on Fake Lakes the Future of the Sport?
Your next surf trip could be miles from the sea
Photo: Courtesy of Surf Lakes
"The North Queensland sunset is juxtaposed expertly with machinery so dystopian one expects there to be a large clock somewhere striking thirteen."
That was surf writer Derek Reilly describing footage of the latest wave pool technology tested by Surf Lakes late in October. The footage showed a booming hiss of compressed air emitting from a huge metal box, as a 1,400-tonne circular plunger was raised and then dropped into a chlorinated pool, creating a huge circular wave that moved outward - like a huge stone being flung into a pond.

As the concentric wave spread, it was shaped by five different "reefs" to produce 10 different takeoff spots (the point at which waiting surfers catch waves).
"I've surfed perfect waves all over the world, but not ones that come every five minutes with the push of a button"
On one of those reefs sat Mark Occhilupo. The 1999 World Champion is an ambassador for Surf Lakes, and had been tasked with surfing the prototype technology's first wave.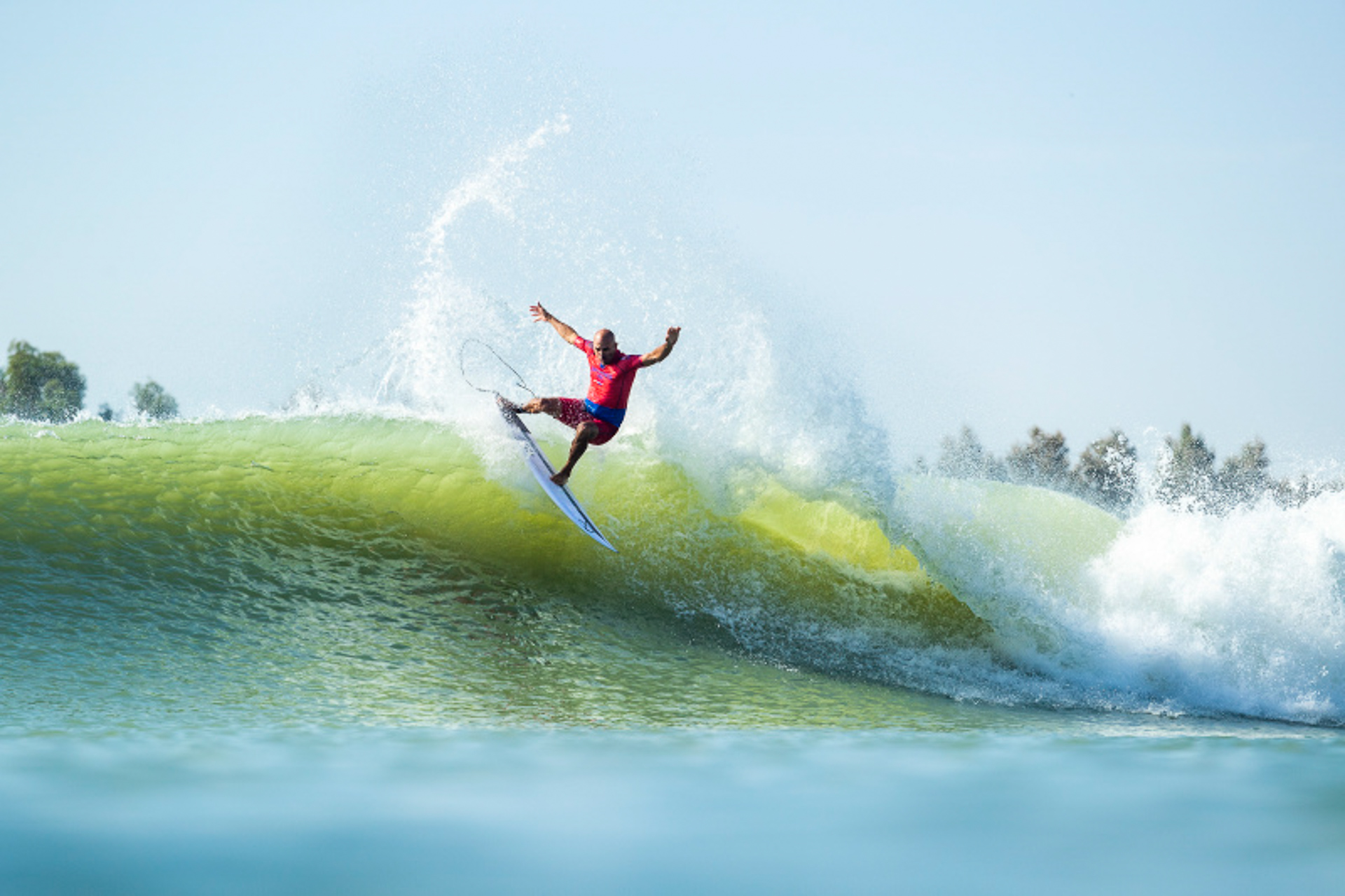 "Kelly's wave is perfect, don't get me wrong, and it's long," Occhilupo told me a day afterwards, referring to the wave pool unveiled by multiple World Champ Kelly Slater with much fanfare a few years back. "But this is just a lot bigger, and we've got so much variety. On one wave, I was in the barrel, looking at the sun setting over the mountains, and it was beautiful. Surfing the ocean is special but this was magic."
Artificially re-creating the magical experience of riding a wave is now big business. Whether it's Wales or Waco, your next surf trip could well be inland. There are currently plans for pools in Bristol, Florida, Barcelona, Madrid, Paris, Tokyo, and Melbourne, meaning surfing is about to ride a new wave. And one that's not in the ocean.
Artificial waves of course aren't anything new. In the late 19th Century, the Bavarian King "Mad" Ludwig II electrified one of his private lakes in Neuschwanstein Castle to create artificial waves. Given that it sounds like the surfing equivalent of sticking a knife in a toaster, it's perhaps not surprising it didn't take off.
But later, in the 1930s, a public swimming pool in Wembley, London, created ripples similar to the ocean's flowing motion, and in 1985, Allentown, Pennsylvania hosted the Inland Surfing Championships - the first professional surfing event to be held in a pool. Wave pools in Malaysia, Tenerife, and the UAE all opened in the next ten years, using hydraulic pumps to create 'surfable' waves.
The problem, however, was the quality. "The competition in Allentown was a low point," Tom Carroll, a two-time World Champion and the winner of the event, told me. "The waves were knee high, and lasted less than three seconds. It was obviously way too early. Having now surfed Kelly's wave, I reckon it was about 30 years too early," he laughed.
Of course, Kelly's wave was far from the first of the recent crop. Before that came WaveGarden. José Manuel Odriozola and Karin Frisch built their first prototype in 2005 in the Spanish Basque Country, and its technology was a great leap forward. They use a hydrodynamic wave foil that runs at floor level to create a swell down the length of a lagoon. This swell bends onto the banks on either side of the track, creating two perfect waves.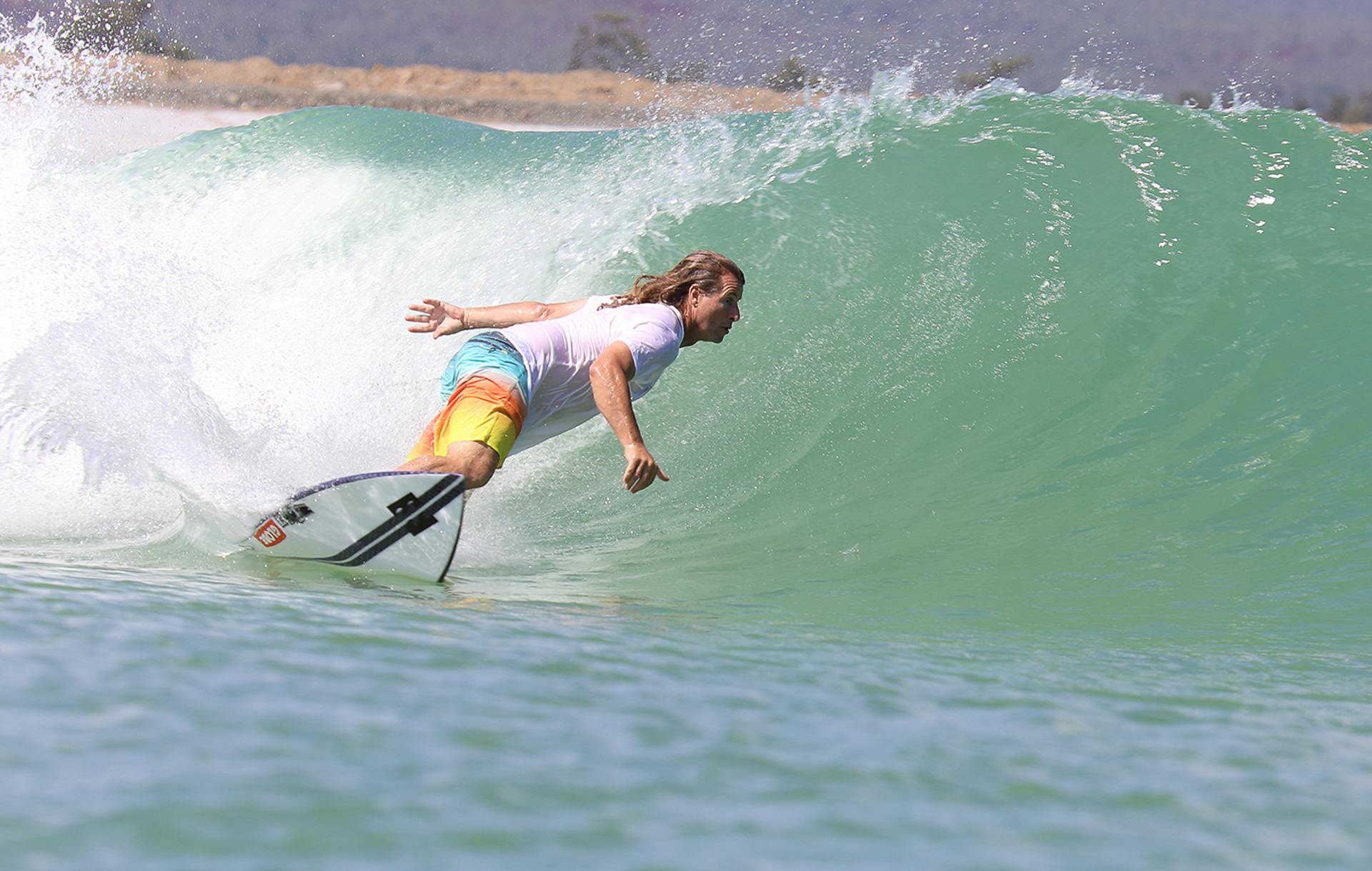 It was definitely a game changer. The Basque pool has remained a testing facility and closed to the public, but they sold the patented technology to other places. Surf Snowdonia, the first commercial pool to use the technology, was opened in Conwy Valley, Wales in 2015, and saw more than 150,000 visitors last year.

Another opened in Austin, Texas in 2016. Pools in various stages of development using the tech are now proposed in London, Bristol, Barcelona, Madrid, Edinburgh, and the Costa Del Sol.
"The WaveGarden recreates the ocean experience pretty well," says former professional surfer Josh Kerr. "However, as the platform is the same every time, it's a huge plus because you can really break down your technique." His 10-year-old surfer daughter Sierra was more succinct. "It's sick! I caught more waves in the three hours than in the last three weeks at home."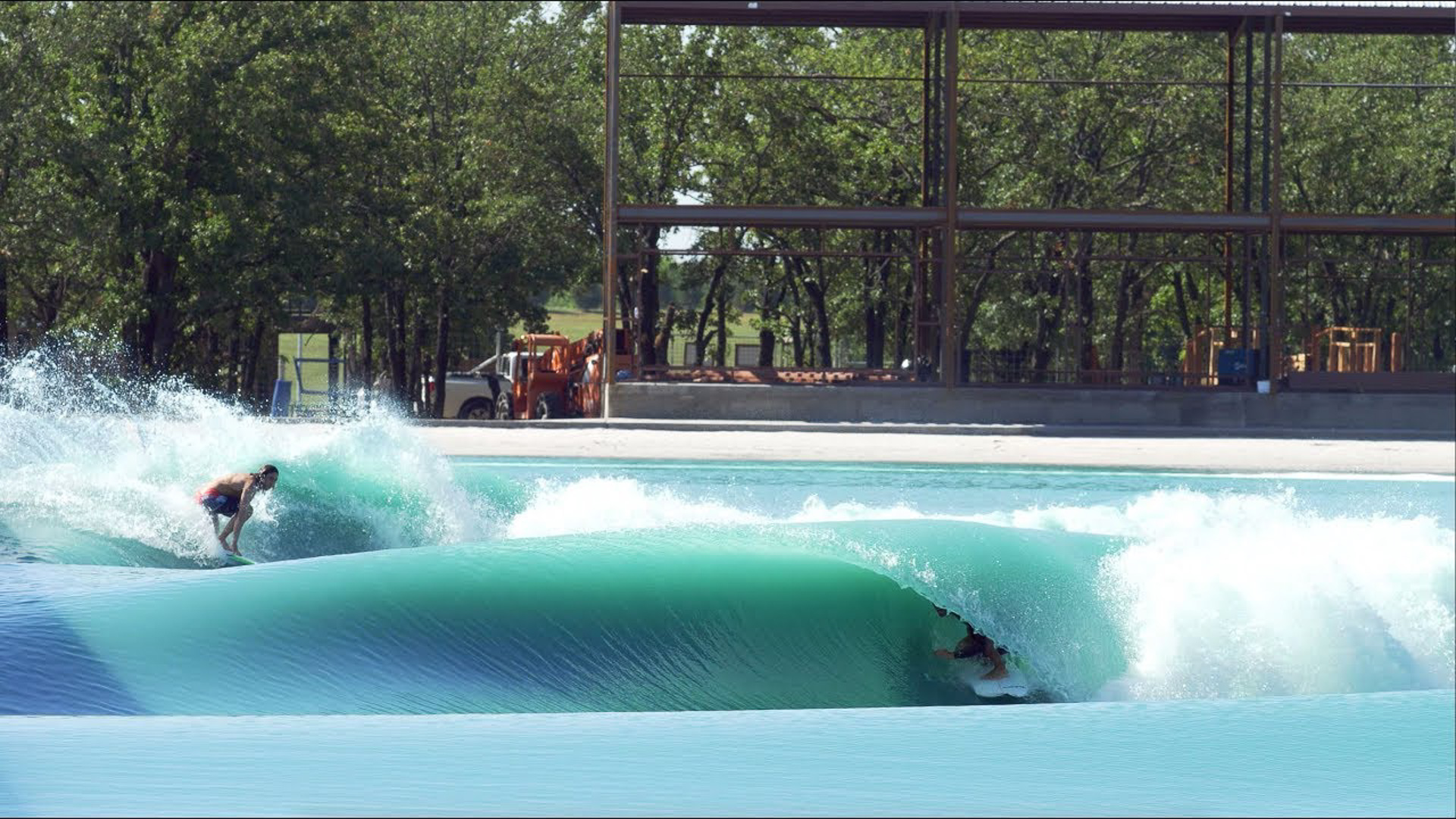 But while the WaveGarden was great, the real leap great forward came on December 5, 2015. On that day, the 11-time World Champion Kelly Slater dropped a clip of himself riding his own artificial wave at the Surf Ranch. "The is the best man-made wave ever built, without doubt," he said, in the clip which broke the surfing section of the internet.
"Each ride goes for two minutes and has two perfect barrel sections where you can get 10-second tubes," World Champ Mick Fanning told me. "I've surfed perfect waves all over the world, but not ones that come every five minutes with the push of a button. It can't replace the ocean, but it sure is one of the more fun experiences I've had."

Fanning, who famously survived a shark attack whilst surfing a Final in Jeffreys Bay, South Africa, didn't need to add that all these pools come with the added bonus of zero apex predators.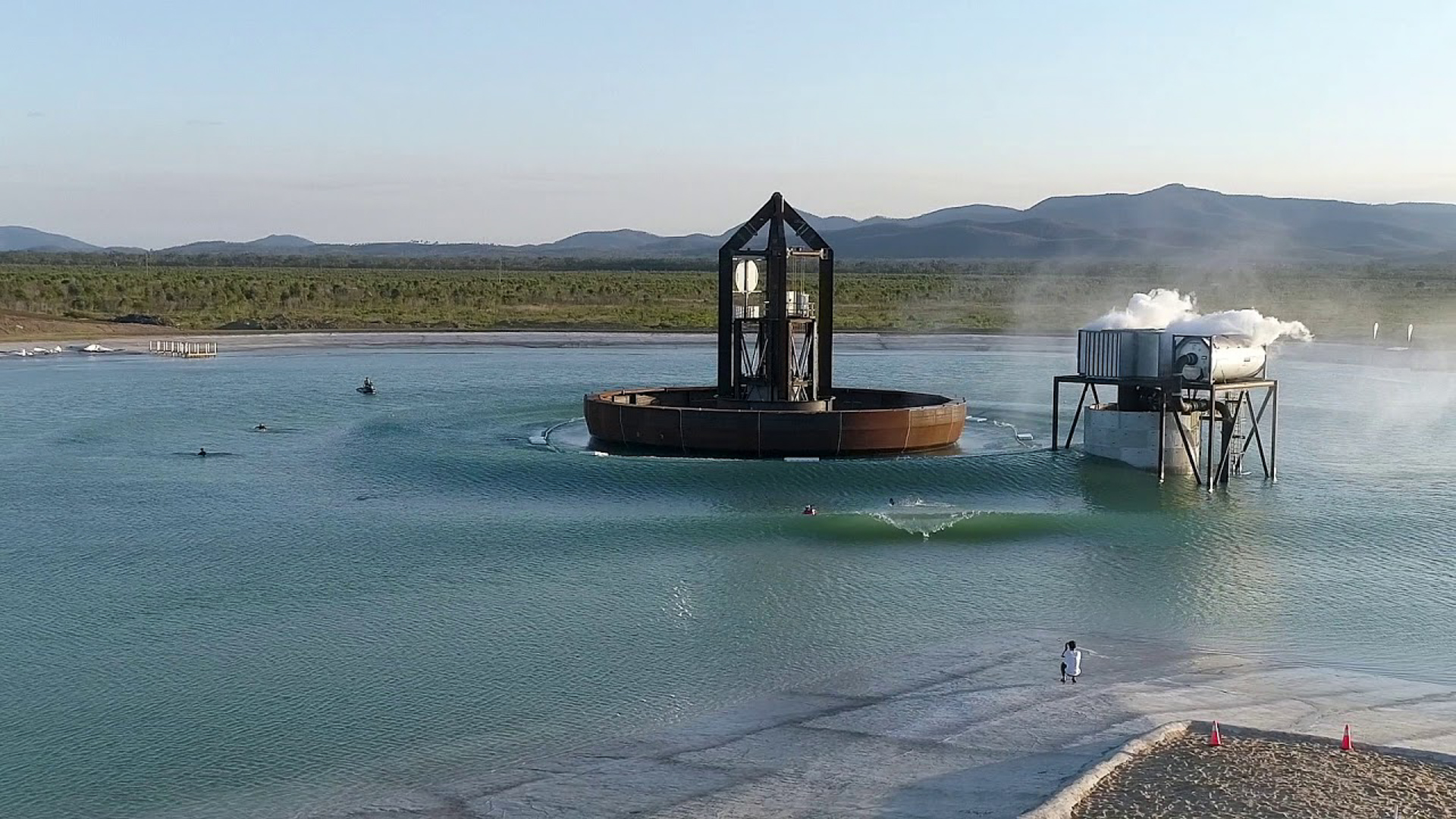 Unfortunately for the great surfing public, who were frothing to have a crack, Kelly's Surf Ranch was also a prototype. Its location at Lemoore, in the cattle belt and desert lands of remote Central California isn't ideal, and the wave is considered 'expert' level. Kelly himself fell on his first wave. "It's not easy, especially the takeoff," his fellow World Champion, Joel Parkinson, says. "The start feels nothing like an ocean wave. So it takes a few days to get it dialled."

However the WSL, the sport's governing body, bought into the concept, literally, and are now part-owners. In September 2018, the Surf Ranch held its first event there for the Championship Tour (surfing's equivalent of the NFL or Premier League).
Despite the fact that the wave has yet to open properly to the public, however, it can be hired for a cool $50,000 per day. And such is the desire for uncrowded waves among surfers that not even that eye-watering sum has stopped it being booked solid for the next six months.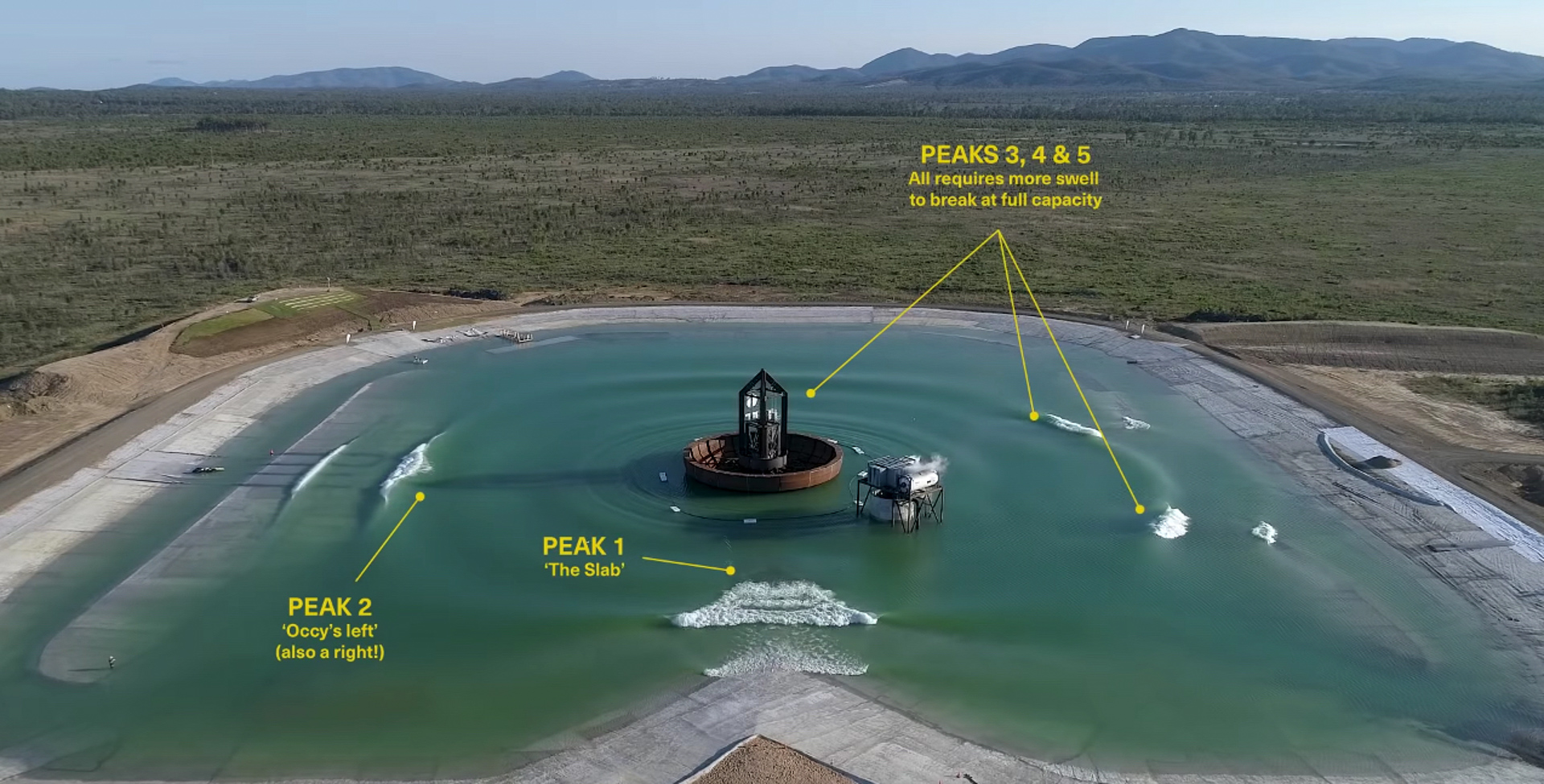 Meanwhile, as Kelly was perfecting his creation, another very different type of technology arrived. Footage of a new wave pool in Waco, Texas first appeared online in April 2018. The Instagram clip featured Hawaiian Seth Moniz performing a huge backflip in a new pool located in the BSR Cable Park.
Unlike the Surf Ranch and the WaveGarden, Waco has 24 ten-feet-wide air chambers that are fired in unique sequences to produce up to 180 waves per hour. It also has multiple "breaks" with waves for beginners, intermediates and experts. The tech was seen as far more consumer-friendly, with an emphasis on catching loads of waves and surfing with your mates. It helps that beginner sessions cost a much more reasonable $60 per hour.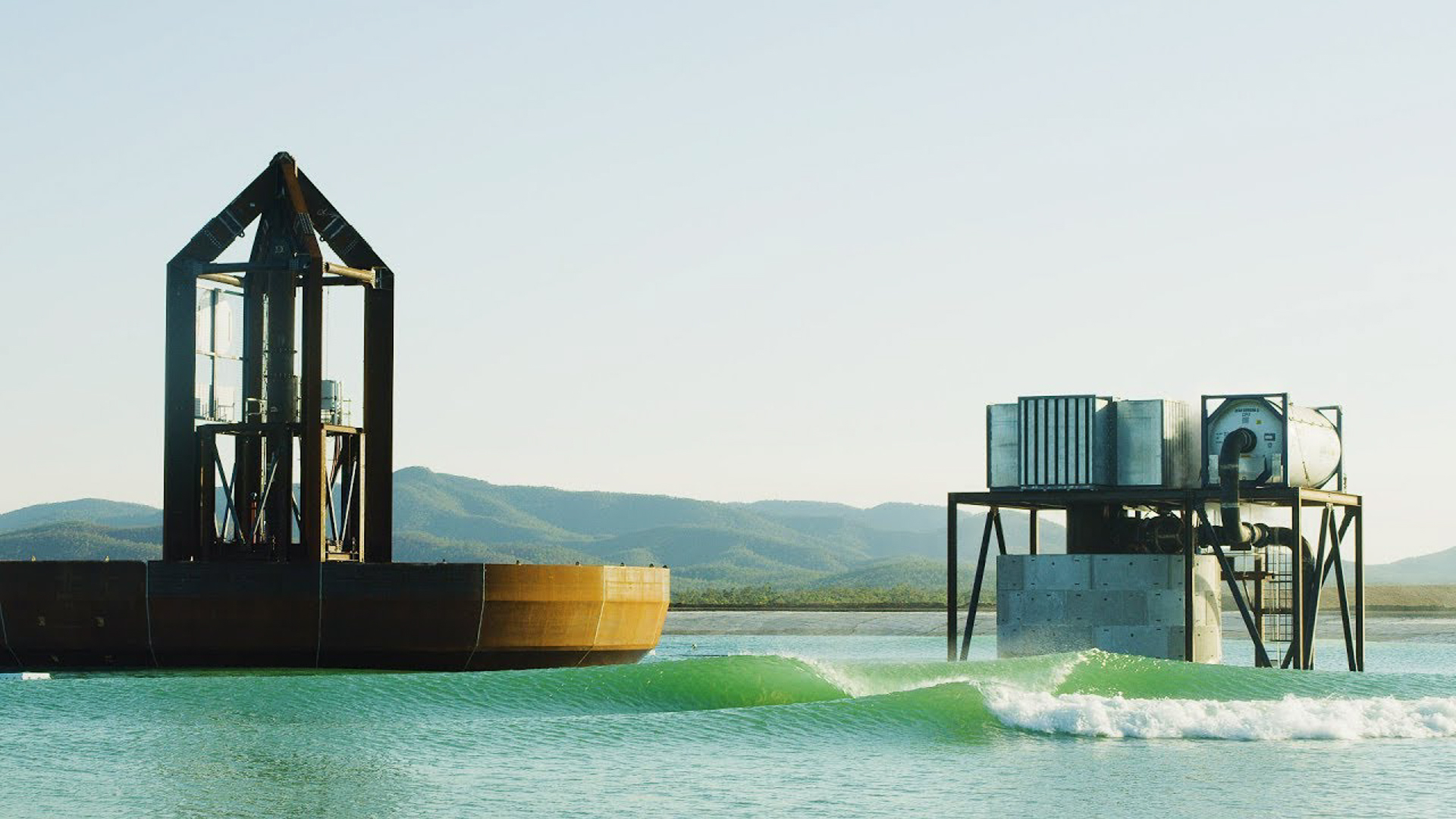 However only days after surf magazine Stab ran a high-profile, successful aerial show at Waco, a surfer called Fabrizio Stabile died at the facility - from what is 'commonly' referred to as a "brain-eating amoeba". The resort closed for its winter break a month early, and the investigation into the cause of death is ongoing.
Freak incidents involving brain-eating amoebas aside, the tech had proved to be successful. Then Surf Lakes entered the arms race with its giant plunger and five different breaks. If their claim of three-hundred-sixty degrees of swell hitting five bi-directional peaks every six seconds can be realized, it might be the best yet.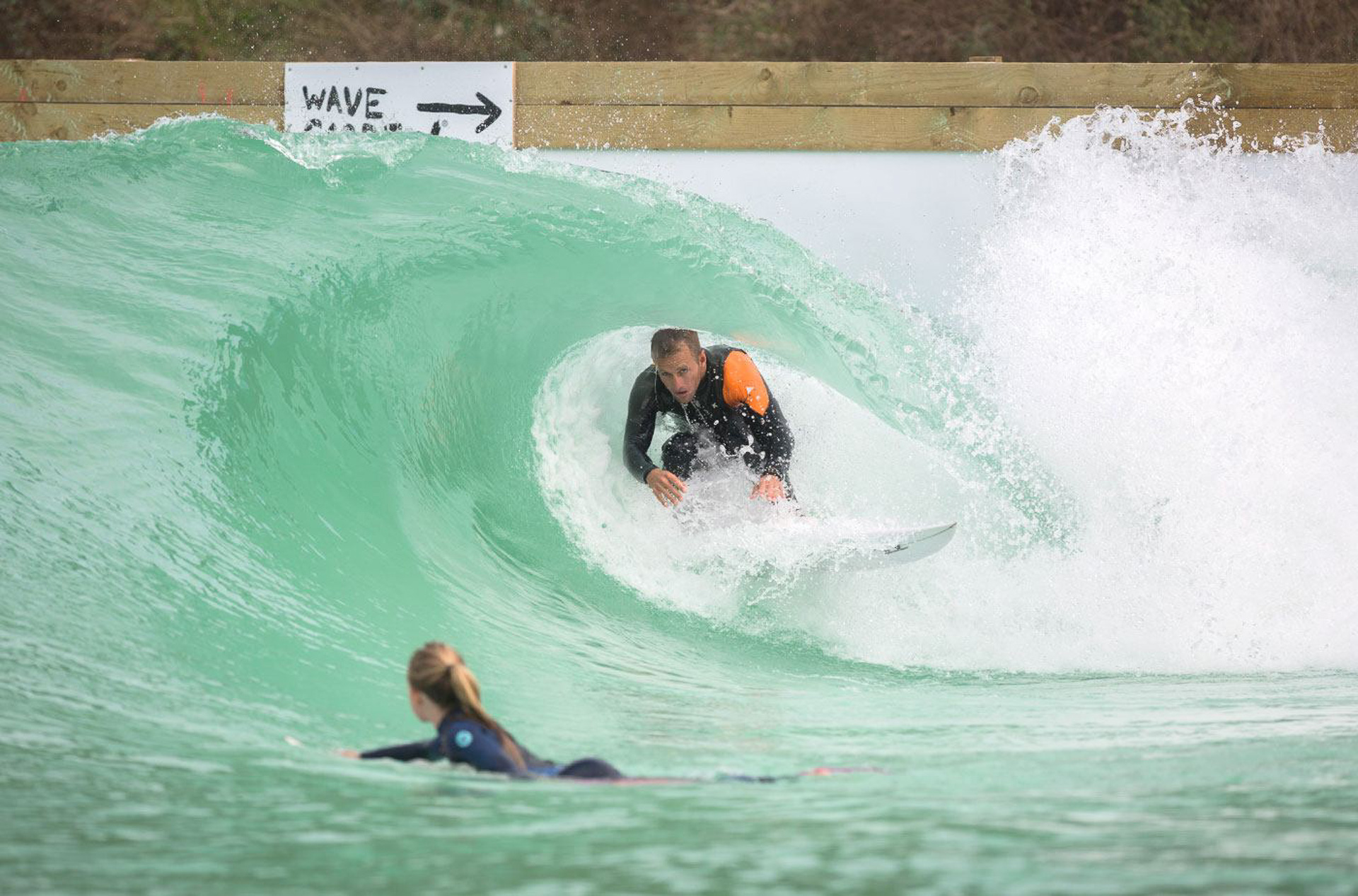 Less than five years ago, man-made waves were considered a pipe dream. Where they did exist, they were, at best, a pale imitation, a ridiculous simulacrum of the real thing. And yet suddenly, in the space of a few short years, they've become a thing. The next five years will surely see them become a fixture in the surfing subculture and beyond. The effects are almost impossible to predict.
Even Slater himself admitted having some Frankenstein-style doubts. "I wondered if I'd made a surfing version of a nuclear bomb," he recently told the Washington Post. "However I'll probably never [in] the rest of my life pass up a chance to go find something I haven't done before. That's the journey of a surfer, that's the lifelong pursuit." Now that pursuit is out of the ocean. For surfers, the clock has struck 13.
Ben Mondy is a freelance writer, based in London.