Star in Your Own Ski Movie in France | The Wanderlist 2019
A new company is offering you and your mates the chance to feature in your own personalised ski movie this winter
What? A chance to have your mountain antics filmed by pro-level filmers, giving you the ultimate take-home from your trip.
Where? Val d'Isere & Tignes, Sainte Foy, La Plagne & Les Arcs and the Three Valleys, France.
Why? Do you ever watch the pros getting rad in ski and snowboard movies and wish that could be you? Perhaps you already shoot off to the best resorts with your friends, but get frustrated with disappointing footage from your GoPro? Or, maybe you get great footage but don't have time to edit it?
Well you're in luck, amigos - SkiBro, an innovative new tech startup that lets you book instructors and guides, will do it for you. Their new Cinematic Pack, being offered for the first time this season teams some of SkiBro's finest teachers with top-notch mountain cinematographers, giving you an unforgettable day in the mountains, all captured in stunning high definition.

The cinematographer comes armed to the teeth with drones, gimbals (a device that stabilises a camera for a silky smooth shot), microphones, selfie sticks, and more. You and your crew can focus on making epic descents, while the camera crew take care of creating an amazing piece of content to share with your friends and family.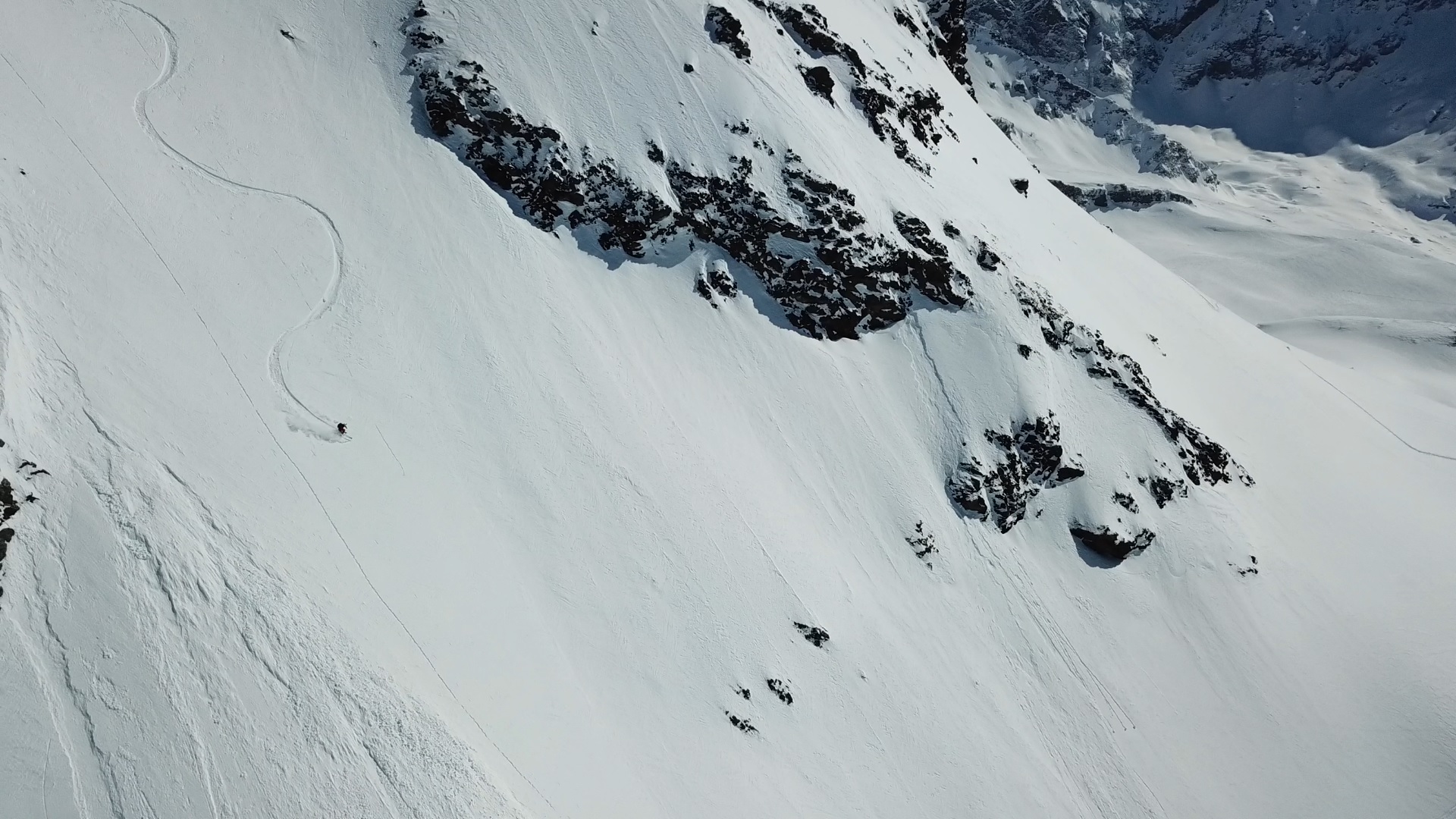 As there are restrictions on flying a drone over the piste, the Cinematic Pack is an experience best enjoyed cold - in powder, off-piste. That's not to say they can't make you look good without drones on the slopes or in the snow park, but if you want to truly make the most of this, it's about putting yourself out there where the pros would be.
SkiBro only launched fairly recently and have expanded rapidly over the past couple of seasons. At the moment their Cinematic Package is only available in a handful of big-name French resorts, plus the off-piste haven of St. Foy, but the plan is to keep expanding further as the idea catches on. And here at Amuse, we're pretty confident it will do - after all, who doesn't want a video of themselves looking rad on a pair of skis on their Instagram?
When? The Cinematic Pack is available from January through to April 2019. Being outside of school holidays, January and March are best in terms of availability, as instructors and guides tend to be booked up in February holidays.
How? The Cinematic Pack is available from the SkiBro website. Once in the booking flow, select one of the resorts listed above and then choose from the instructors who offer the experience.
This has been selected for The Wanderlist - a list of the year's 50 best travel destinations and experiences, curated by Amuse. If you want an unforgettable trip, this is where to go in 2019.