Photo: Courtesy of Hotel Katajanokka
A Room Without a View | Finland's Most Notorious Prison is Now a Luxury Hotel
If you're feeling romantic, you can book yourself and a guest into the solitary confinement suite
Photo: Courtesy of Hotel Katajanokka
If These Walls Could Talk… takes a look at the legendary stories behind some of the world's most famous luxury hotels. This week, we're peeking behind the bars of the Hotel Katajanokka - formerly Finland's most notorious prison, and now one of its most unusual hotels.
---
Hotel Katajanokka: The Legend
Sami Joutsenvuo, Chief Concierge at Helsinki's Hotel Katajanokka, is a thoughtful hospitality professional, who takes each request or comment he receives personally. However, a recent email, with the subject line "negative feedback" left him a bit puzzled. "The feedback said, 'It was a bit prison-like,'" he laughs. "Hmm… the customer is always right. But what should I say? I took a coffee and then replied."
For what it's worth, the letter was spot on. The Katajanokka hotel was built into a former prison, a legacy that the hotel is careful to maintain—albeit in a five-star fashion, which certainly wasn't the case when it was opened. Back when it was a functional prison, even attempting to look out one of the windows, set high up in the wall, could result in a three-day stint in the isolation cell.
"'Almost every customer requests a room with a view,' Joutsenvuo laughs. 'But we can't do it. Sorry'"
Built in 1837 during the Russian occupation of Finland, Katajanokka was predominantly used as a processing centre—with the majority of prisoners serving out their sentences elsewhere. However, overcrowding and dilapidated conditions were so bad that Amnesty International took notice, and forced its closure in 2002.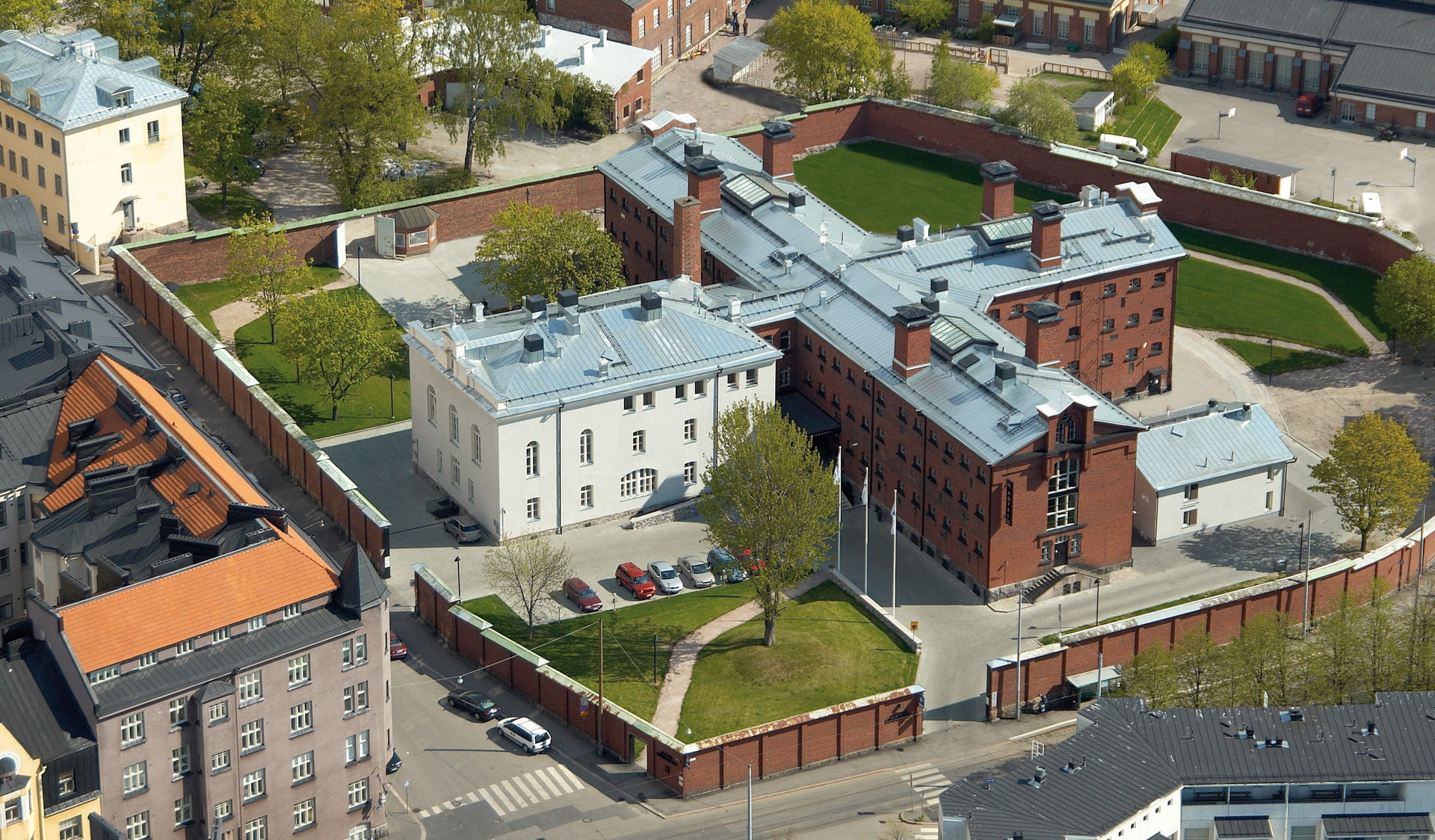 Despite how dire the conditions became, Joutsenvuo says many of the former staff and inmates have returned to take the in-house hotel tours to see what became of their former cells/workplace. A born historian, the concierge relishes the opportunity to fact-check his stories, or even learn a few more—which is why he often invites his sources to stay for lunch. It was through these interactions, that he says he learned just how dramatic life in Katajanokka used to be.

"In one cell there were seven people," he recounts. "I'd say you can only imagine how it was. And one former inmate said, 'You can't.' It meant three bunk beds on one wall, another three bunk beds on another wall, and one person who slept on the floor. The person who slept on the floor was the one who came in last, unless he was already high-ranked among criminals.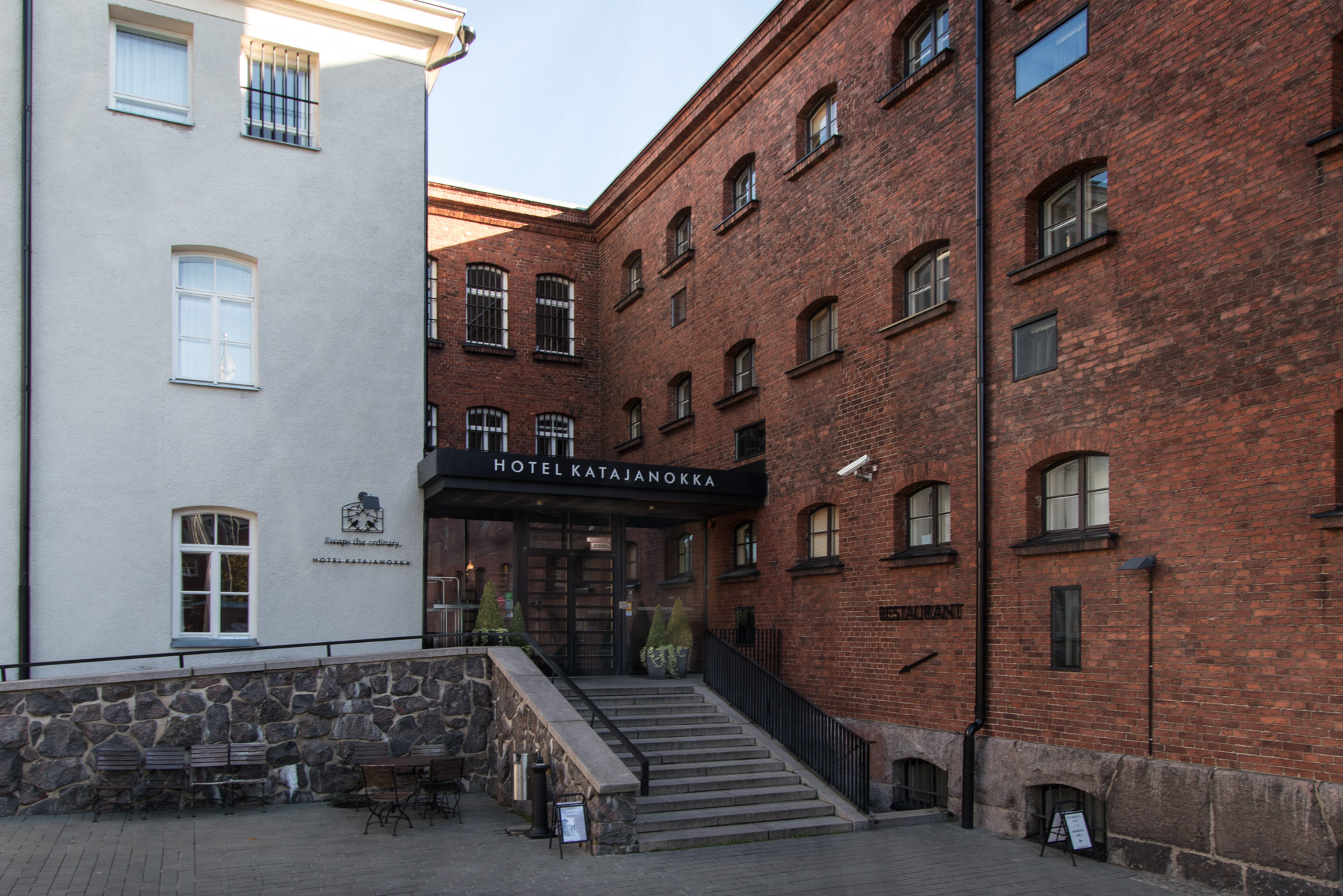 "Money matters. Bank robbers were high-ranked. Now it's useless to rob a bank because there's no money in the banks. At least not cash. The lowest rank were paedophiles, rapists, snitches. Guys who beat up their wife and kids. It's interesting that even criminals had a sense of justice."
Joutsenvuo doesn't see former inmates' curiosity as unusual. ("I guess when time goes by, you forget bad things," he reasons. "I was in the special forces. It was a rough time. But whenever I talk with my fellow guys about the time we spent in the army, there's not a single negative thing I can remember.") However, their well-developed sense of humour continues to surprise him. Such was the case with famous car thief Matti "Volvo" Markkanen, who earned his nickname because the Swedish car is the most difficult to steal… but it didn't stop him.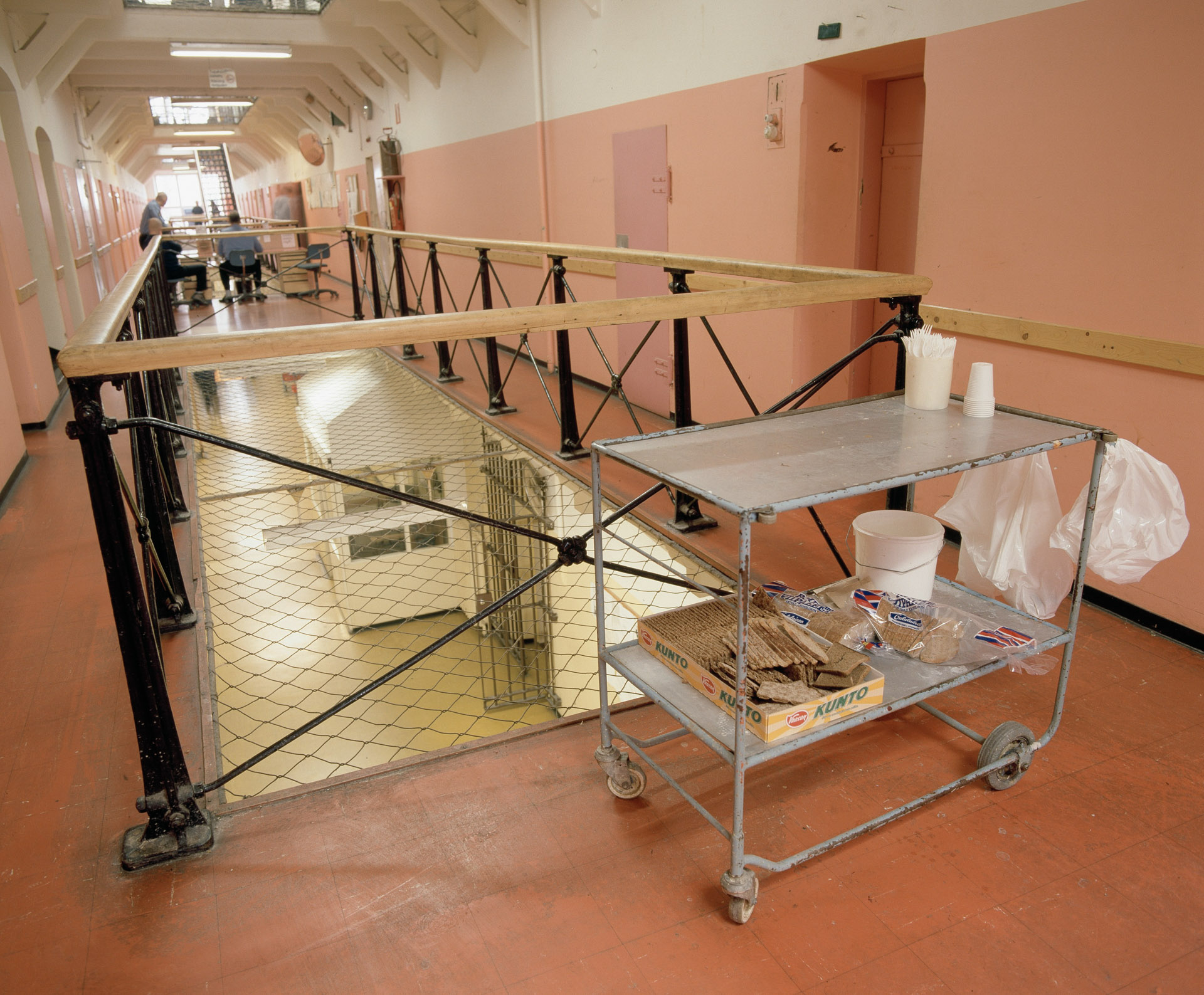 "He was here as a paying customer as well," Joutsenvuo notes. "He was shouting very loudly in the restaurant that our service has gone bad, because he was used to someone coming to pick him up, and while he was here, he didn't have to pay for anything. Valid point, I think."
Likewise, Jan Jalutsi, the "Escape King" has made several return visits to Katajanokka. In his prime, he had escaped from every Nordic prison he was placed in, including Katajanokka; a break that ended with a fall over the surrounding red-bricked wall, and a leg fractured in 11 places. (Although he tried to ride out the pain to avoid recapture, the painkillers stopped working.)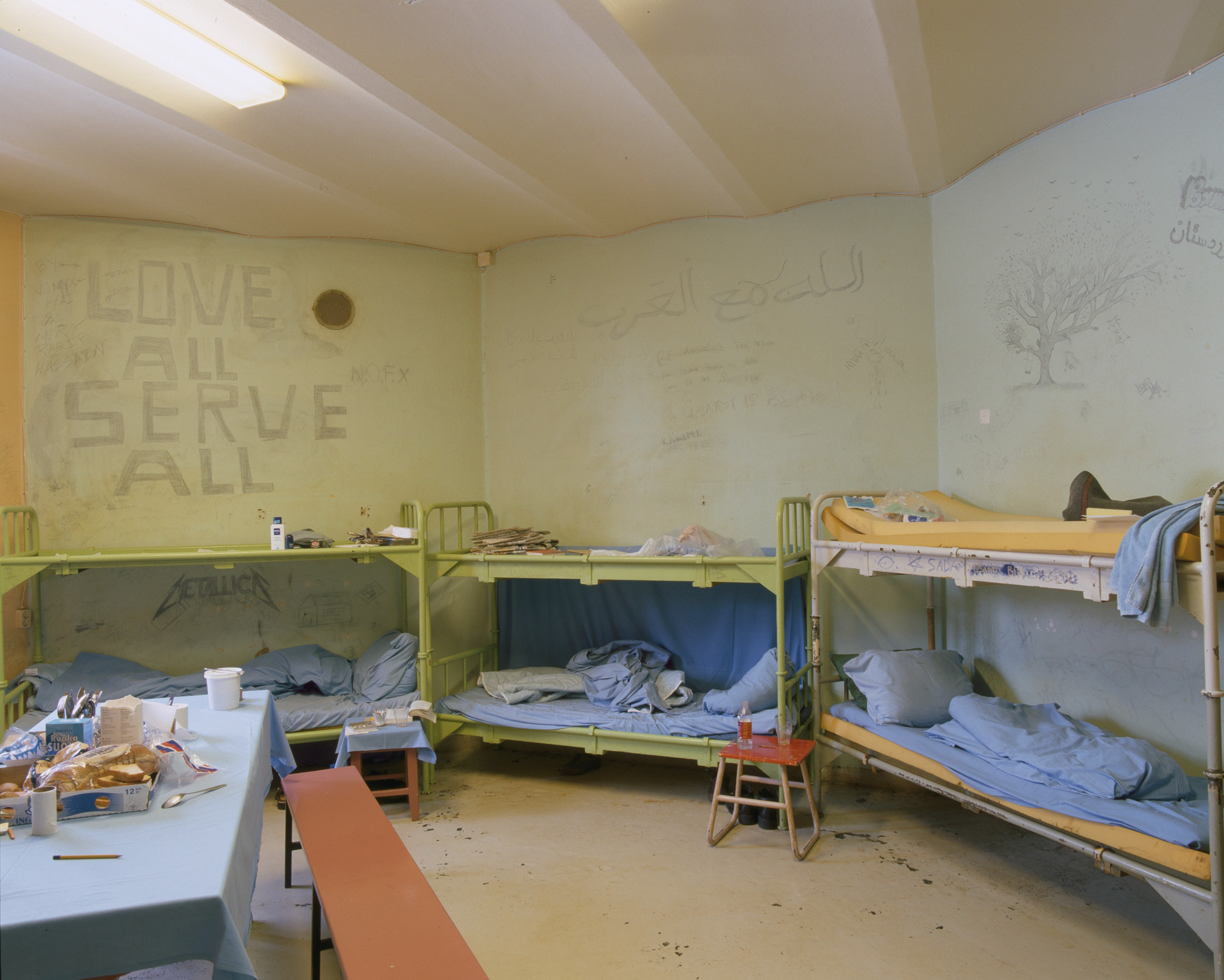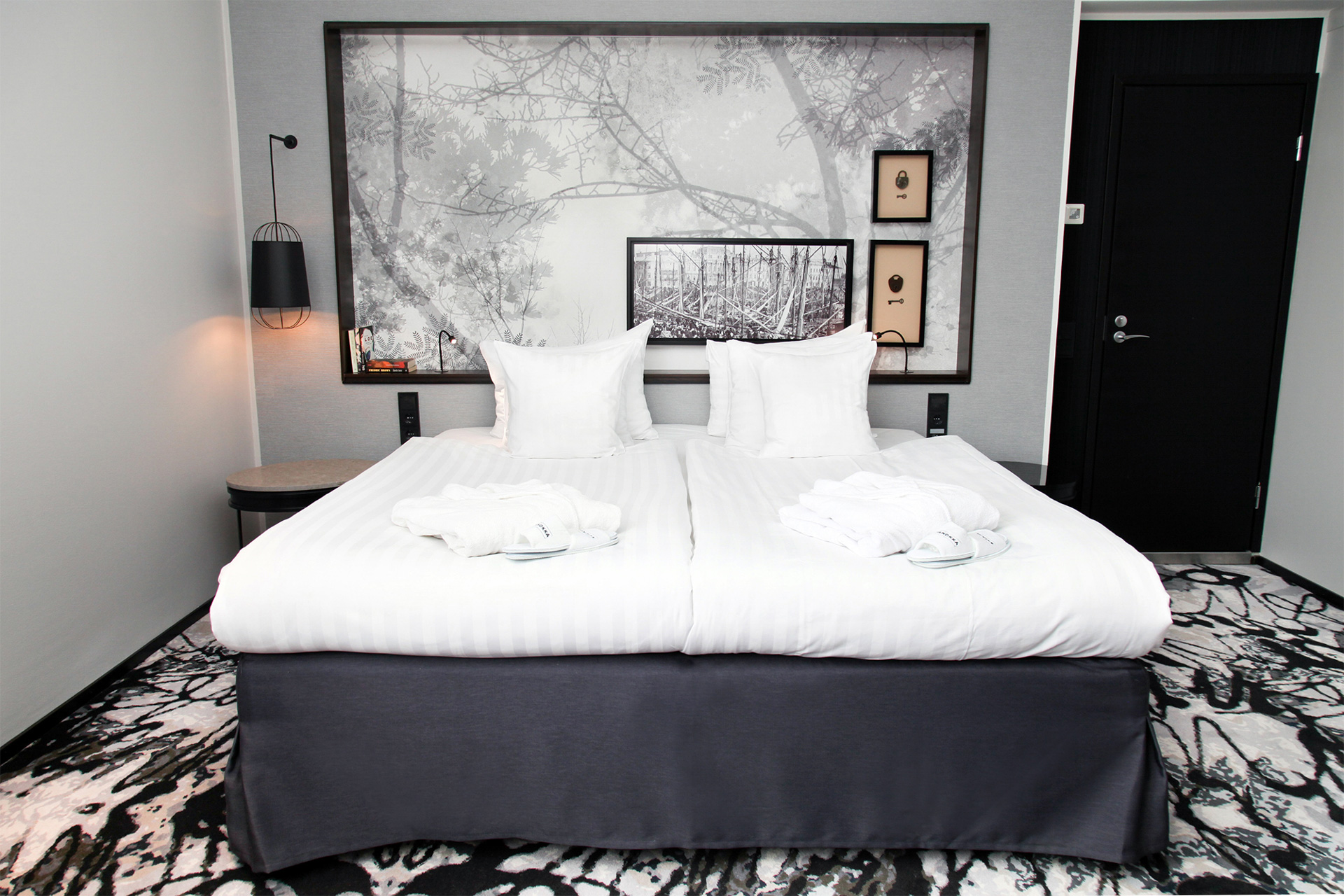 When Jalutsi wasn't orchestrating the great escape, he wasn't above having petty fun. Like the time he smuggled a coin into the isolation unit and used it to dismantle his cell bolt-by-bolt overnight.

Now fully reformed, the ex-con runs a special tour of the hotel for Finnish youths, where he recounts his experiences, and urges them to choose the right side of the law - much like a Scared Straight: Nordic edition. ("I would like to teach the youngsters that being a criminal is never like in the movies," he tells me of his program via email. "It is very rude, harsh, and the people with you are always dishonest.")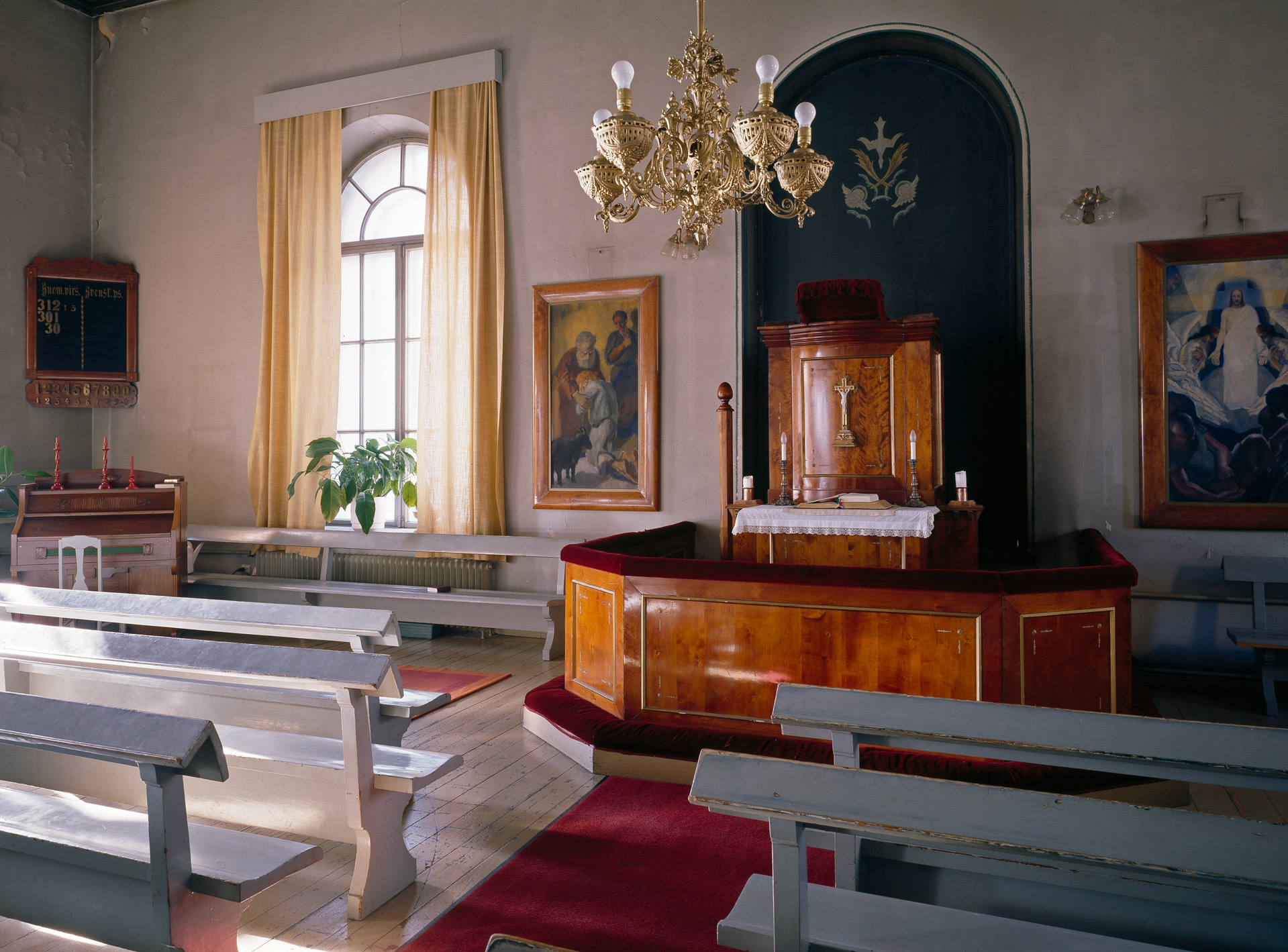 Not all of Katajanokka's stories are Orange is the New Black fodder. As Joutsenvuo recalls, many times prison employees were kind to the inmates, genuinely looking to serve their best interests. Such was the case of the prison priest. While Sunday service was a favourite among the inmates for its close quarters—the perfect place to smuggle drugs and notes—some used it for its intended purposes. And some confessions were instantly rewarded.
"A couple from Singapore were caught at the Helsinki airport smuggling drugs in 1992," Jalutsi recounts. "In church, the lady told the priest that the automatic sentence for smuggling drugs in Singapore is the death penalty. Unless you have kids, but they didn't. Well, the prison priest gave the couple an empty cell for one hour. A bit more than a year later, they got sent back and the priest got a postcard from Singapore. It said, thank you—we have a son. It's my favourite story. He saved two lives and created one more."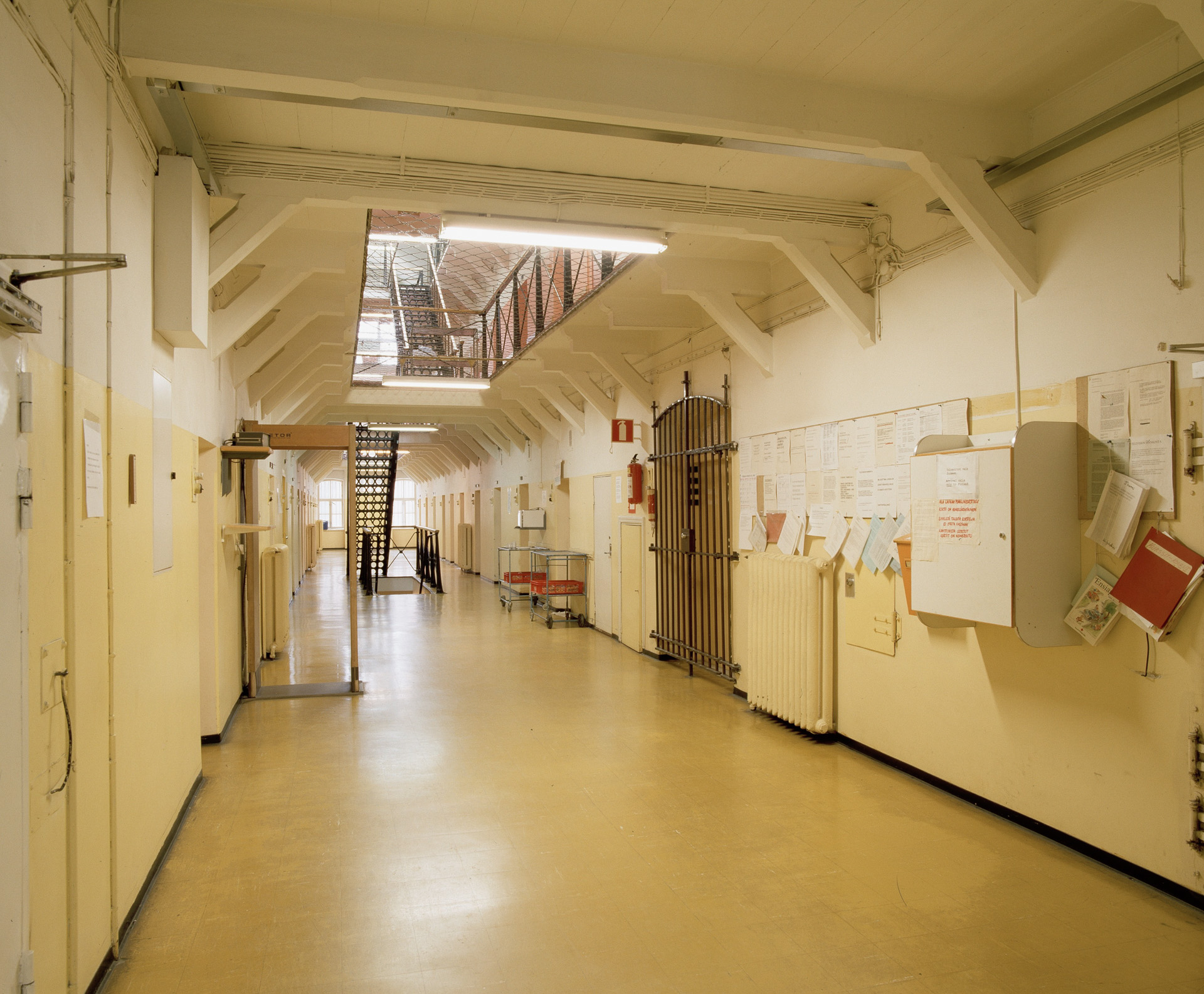 Given this intense history across over a century of occupation, one would assume Katajanokka comes with its own host of ghosts. Not the case, says Joutsenvuo, much to my dismay. It's a matter he's extensively explored, ready to comfort phasmophobic guests with the facts. "I always tell people, if you want to make sure, please book a room and then let me know the next morning," he says, sensing my disappointment.
I take his advice, and sleep better than I have in ages. If anything did go bump in the night, it didn't get past the thick prison walls.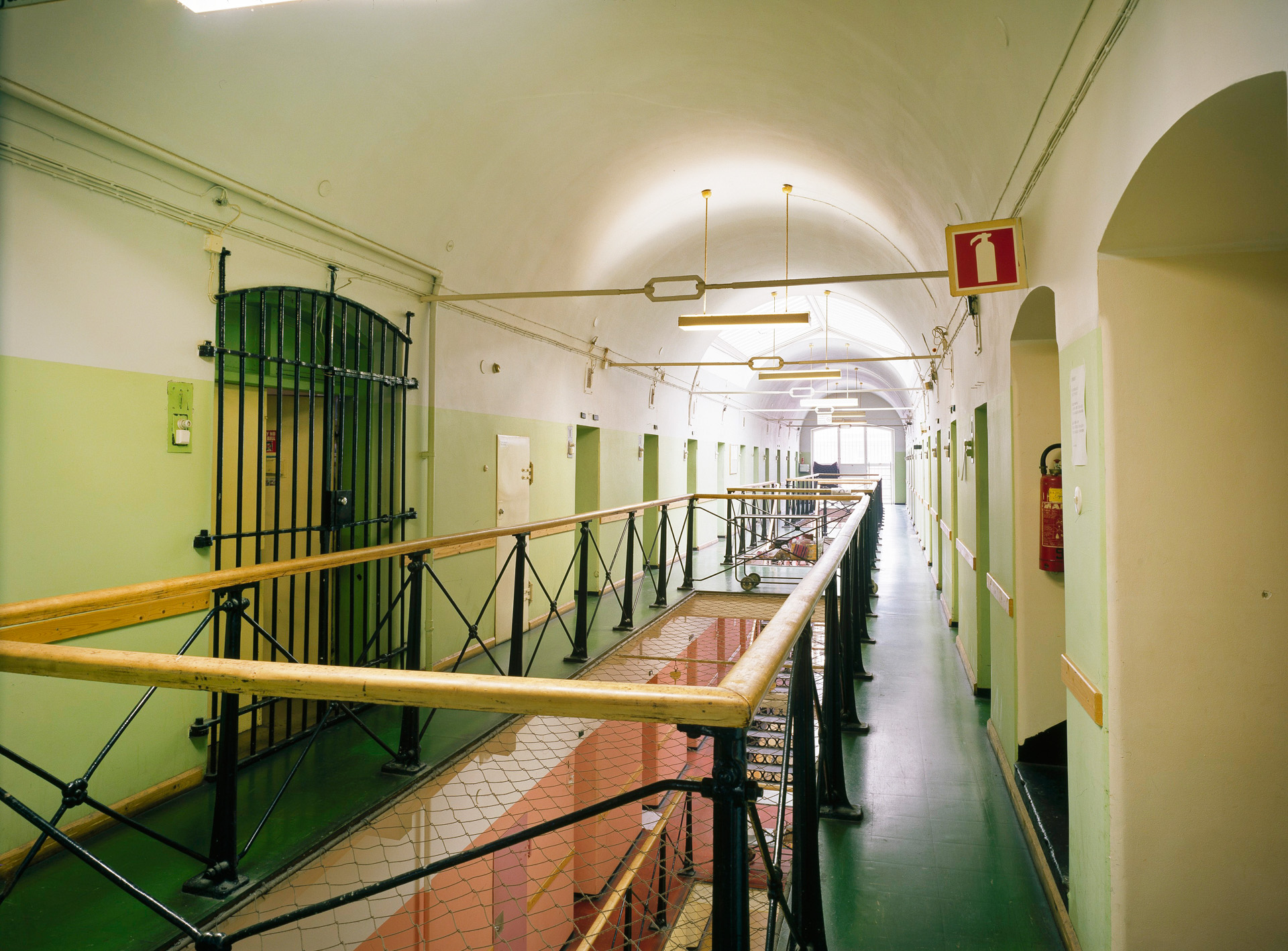 ---
Hotel Katajanokka: The Location
Although it was once built on a hill well outside of town (where else would you keep your undesirables?) Helsinki has since expanded to meet Hotel Katajanokka. Many of the city's most interesting landmarks are within walking distance—including Helsinki Cathedral, Market Square, and the Allas Sea Pool.
Today the Hotel Katajanokka doesn't have to worry about overcrowding. The original 164 cells have been condensed into 106 rooms. Former administration offices and even the sauna—yes, they had one of those too—have also been fitted into suites.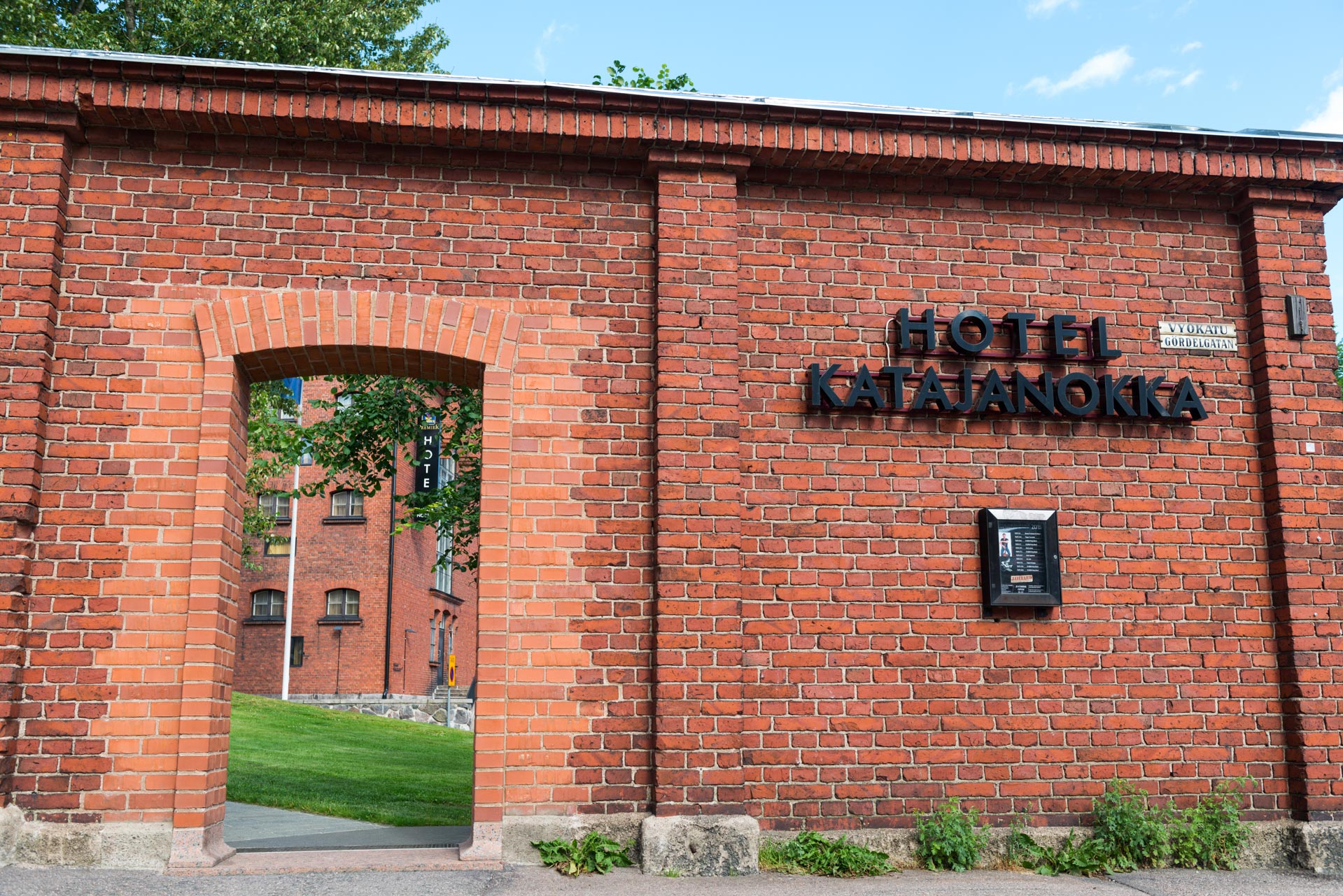 However, much of the character of the original building has been maintained, both at the wish of the owners, and the fact the building has achieved historical landmark status. This means certain tweaks that might be helpful for a hotel, like making doors to the rooms larger, are not allowed.

But because Katajanokka was built as a Philadelphia-style prison model (the kind you've seen in most jail-themed movies) there's an open atrium and iron staircases running from top to bottom, giving the building an airy feeling. Even if it probably didn't feel that way to its first inhabitants.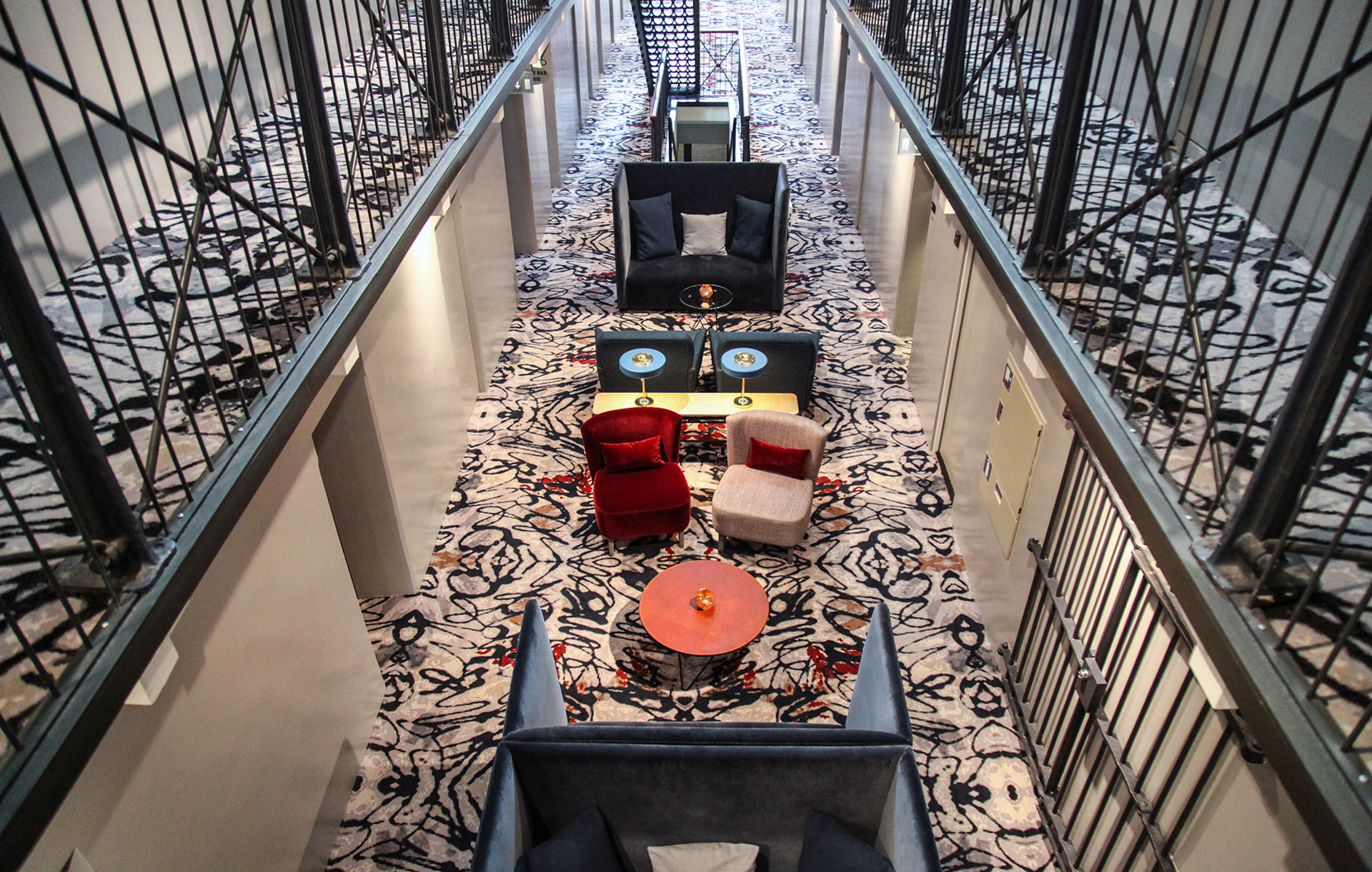 "In the rooms we don't have the bars on the windows anymore," Joutsenvuo says of some of the more important alterations. "It's a safety issue. As you can see. If we get the negative feedback about being prison like, the positive feedback is the quietness. The little windows were made for the hotel they don't look anything like the original ones." However, there is one traditional guest request that he can never grant.
"Almost every customer requests a room with a view," Joutsenvuo laughs. "But we can't do it. Sorry."
---
Hotel Katajanokka: The Lowdown
Given its combination of dense history with upscale comfort (In 2018, the hotel joined the Tribute Portfolio by Marriott International), Hotel Katajanokka remains a local favourite, even if you're just looking for a romantic night around dinner and drinks in their basement solitary cell. (A package that forces you to relinquish your phone to get the full one-on-one experience.)
If you're looking to host a larger-scale event, the hotel caters for over 20 weddings a year in their chapel/meeting hall, the second-oldest religious venue in the city.
The best room prices start at €130 (£110) a night. However, as with most hotels during the summer months (when the Nordics treat the season like it's a verb) you'll need to book in advance.
Laura Studarus stayed as a guest of the Hotel Katajanokka. Visit hotelkatajanokka.fi for more details and bookings.