Getting Barrelled | These Guys Build Surfboards from Old Whisky Casks
Apparently, old barrels don't lend themselves to board making. So why do it?
In this series, 'Master Craftsmen', we meet the inspirational artisans putting a new twist on traditional crafts.
---
"In boat building there is a tradition called the whisky plank," Mike LaVecchia of Grain Surfboards tells Amuse. "That is the last plank placed when building a boat hull. It's a major milestone in the build and everyone stops and has a toast, hence the name. So now with our surfboards when we put the top plank on the boards, the last piece really, we also stop and have a toast and a dram of whisky."

"Each board took around 70 hours of labour to make"
Having worked as a boat builder for a decade before starting Grain Surfboards in Maine 14 years ago, LaVecchia knows a thing a two about making both. Now, having spent the better part of last winter creating 30 surfboards made from whisky barrels, he also knows a lot more about whisky. As for the biker beard, check shirt, lumberjack-sized arms and barrel chest, well that's just a happy coincidence.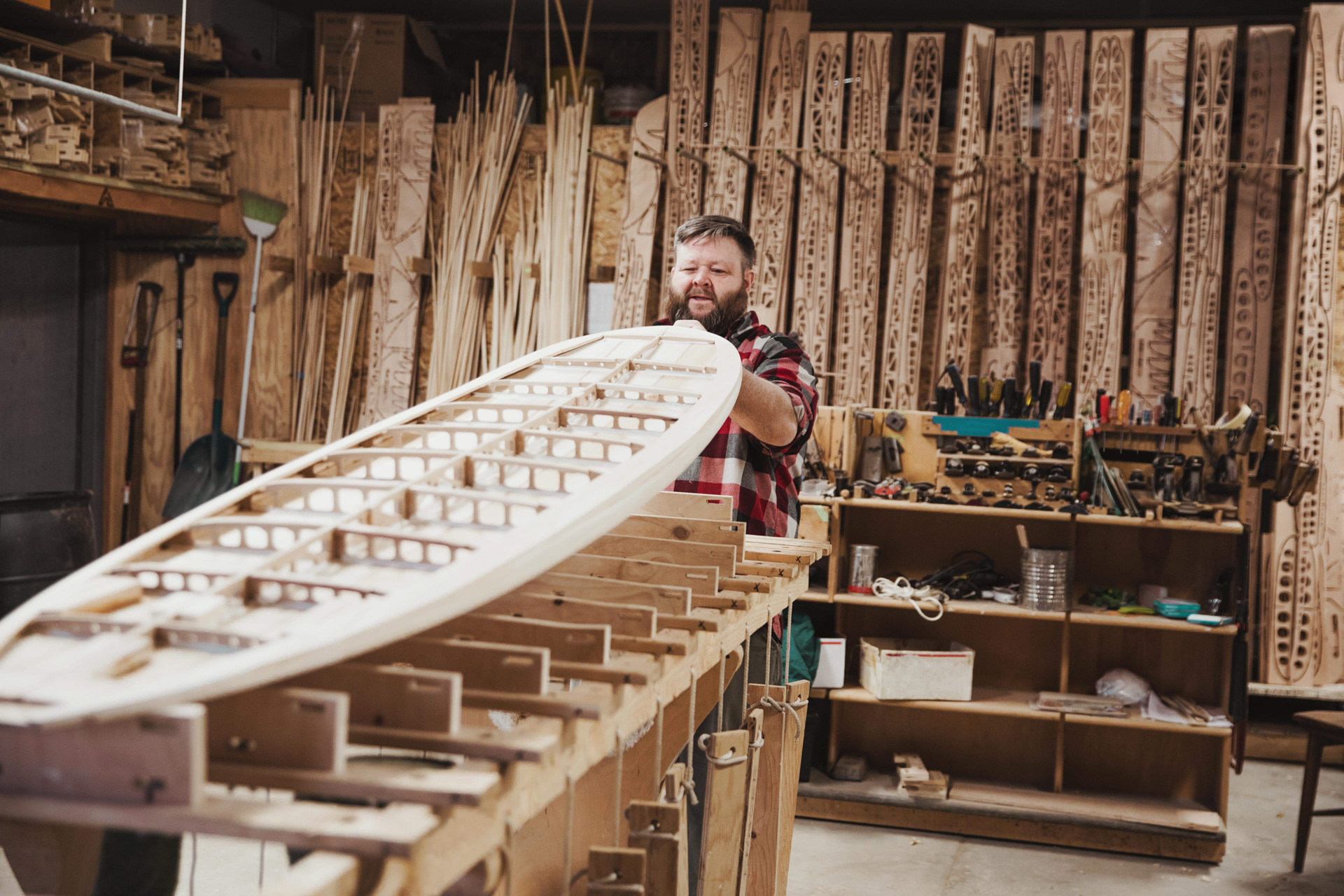 14 years ago, LaVecchia was living in Vermont and traveling with his brother down to surf the waves of York, Maine when they decided to cut out the driving and live near the ocean permanently. "When I moved down I started building a wooden board for myself, which had always been a dream project," says LaVecchia. "Then I made a few more for my friends and family. That led to selling starter kits so people could do it themselves. From there Grain Surfboards eventually came into being."
LaVecchia amassed a crew of environmentally aware surfers and artisans, many of who have been with the company since the beginning. They were boat builders, cabinetmakers, carpenters, loggers and timber mill workers. All had an affinity with the ocean, and love of working with wood.
It was perhaps no surprise then that Glenmorangie Distillery, the whisky makers located on the banks of the Dornoch Firth in the Scottish Highlands, reached out to Grain for their Beyond the Cask project. This is an annual collaboration where the Distillery asks a variety of companies to repurpose their whisky casks and staves in interesting and unusual ways.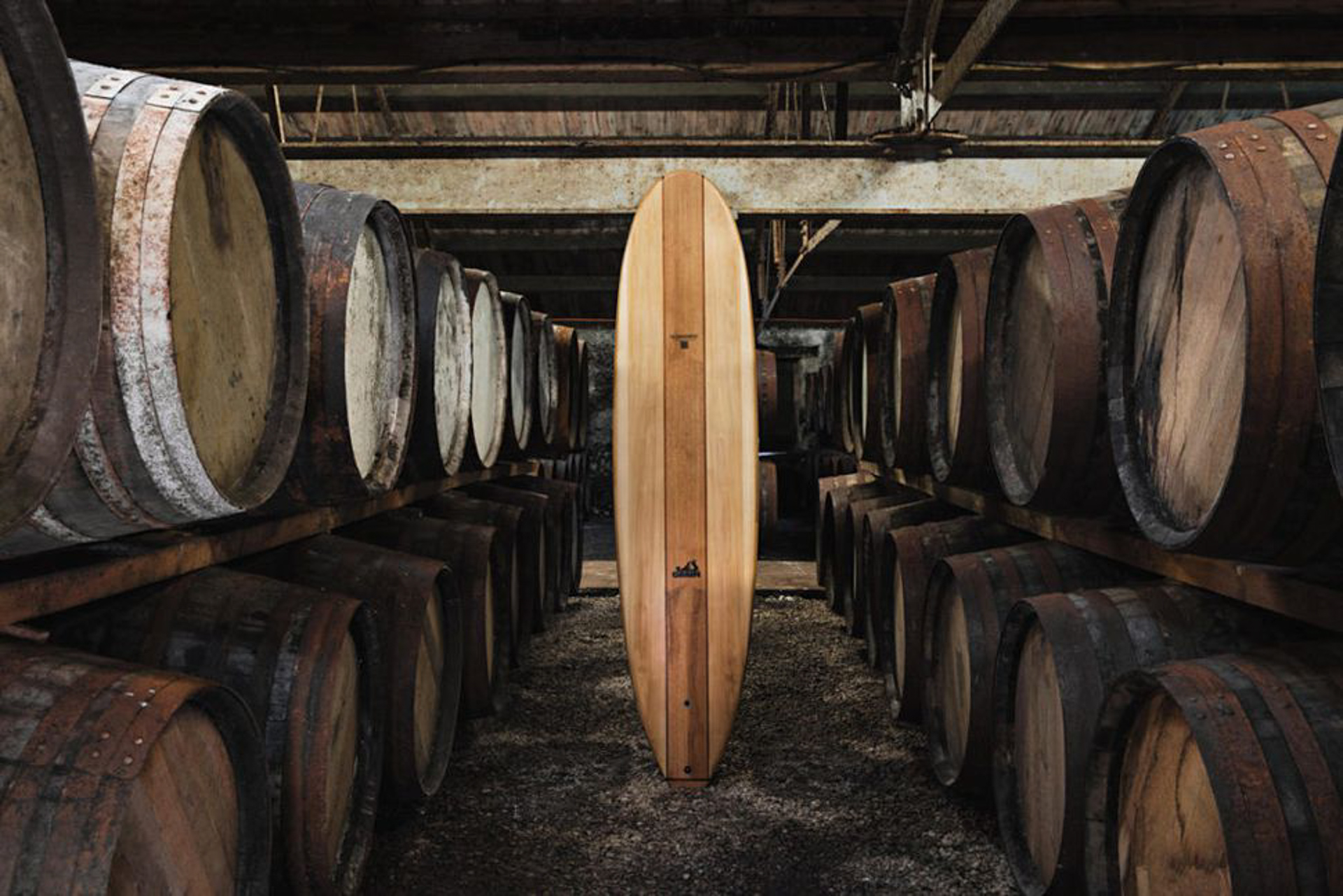 Glenmorangie's American White Oak casks are only ever used twice, for ten years each. Previous years have seen Renovo Hardwood Bicycles create a handcrafted bicycle from the casks, and Finlay & Co have made whisky-infused sunglasses.
While making bikes and sunglasses out of whisky staves is impressive, creating 30 surfboards is arguably a much more challenging process - especially when the brief is that they need to be functional. "We all wanted to make a board that could be ridden in the ocean. These weren't surfboards that were made to hang on the wall. They were designed to be ridden," says LaVecchia.
The main obstacle is the staves themselves. "These barrel staves were first used at Jack Daniel's before being shipped to Scotland for the whisky use. They then came back here, so they've been around a long time and have had a tough life," explains the Grain Head Honcho. While they may be perfect for aging bourbon and whisky, they don't lend themselves to surfboard manufacture. For one Grain use locally-sourced Northern White Cedar for their surfboards. It is a light, soft, and water resistant timber. The American White Oak is none of these things.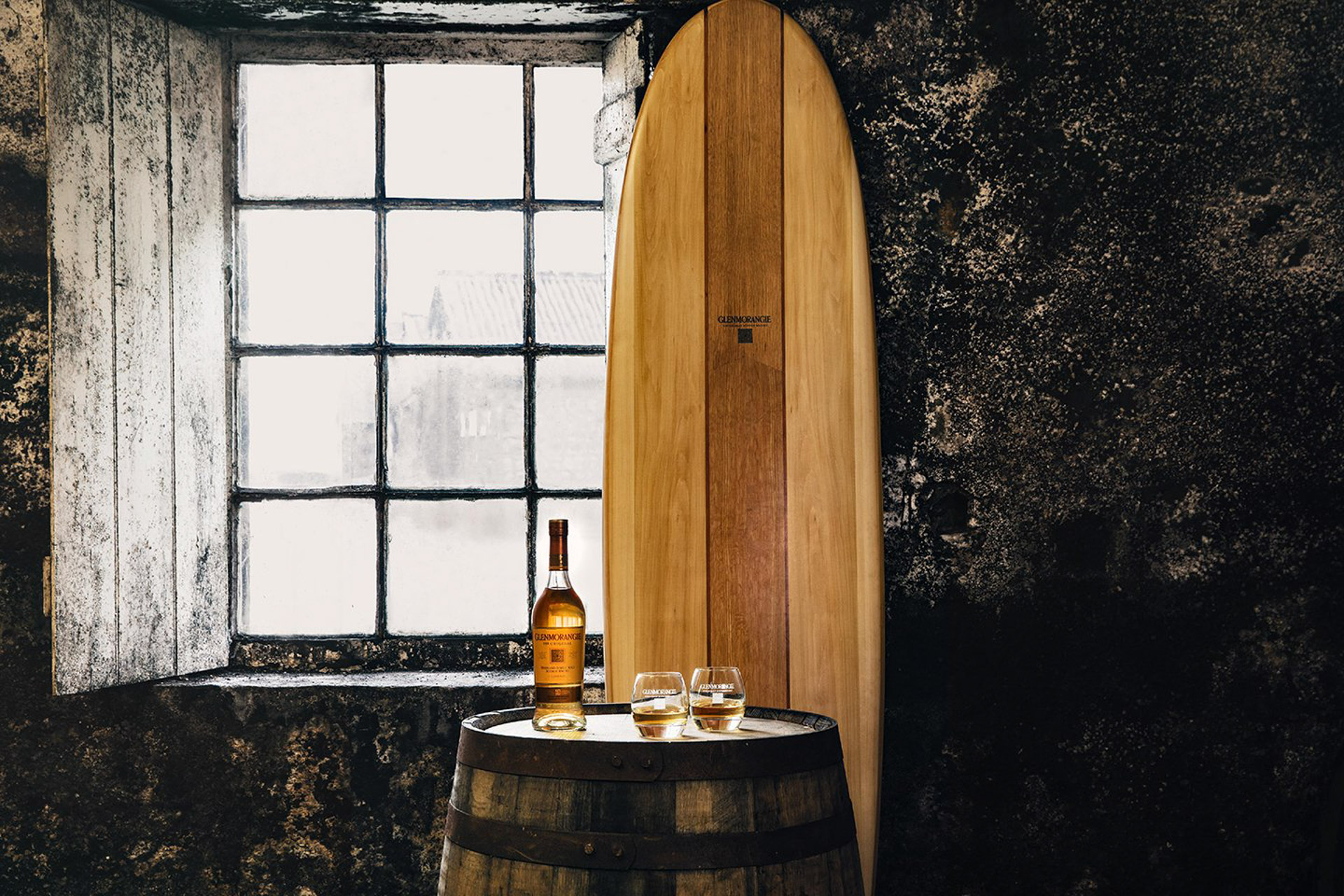 Apart from the structural properties of the wood there were other challenges. "The staves have been soaking up whisky for so long that they were still wet when they arrived," says LaVecchia. "I mean they smelled incredible, but we had to find a way to mill them and then dry the wood as we cut it. And Maine winters aren't exactly known for their warm, dry weather."
Apart from the wood and the damp, the staves' shape also make life difficult for surfboard makers used to dealing with wood that comes in relatively straight lines. "There is nothing square about a barrel stave; every face is curved, tapered and beveled," explains LaVecchia. "So to take a stave and mill it into a piece we need to make a surfboard, and not add a lot of weight, was a challenge both cosmetically and structurally."
The solution to this myriad of issues was to build the entire internal frame out of the milled staves, filling the space of the normal hollow surfboards. They then made a centre band out of veneered oak that contrasted with the darker outside cedar panels. As a final touch, California-based fin manufacturer Rainbow supplied custom fins made from the whisky barrels - three for each of the tri-fin surfboards.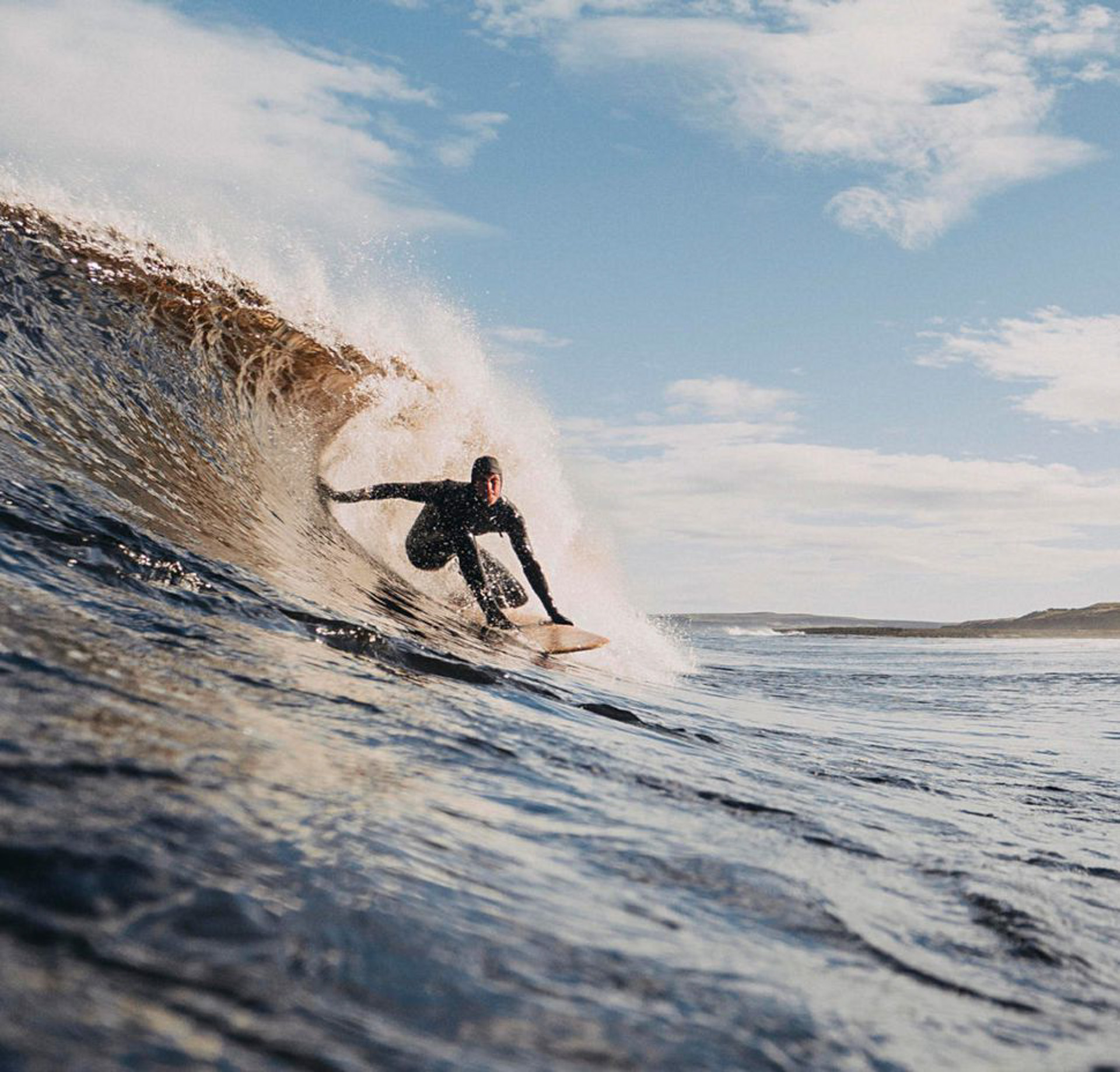 If all that sounds like a hell of a lot of work, and whole heap of shavings, you'd be right. LaVecchia estimated that each board took around 70 hours of labour to make. When you include the drying and waiting, it was a three-week process from stave to surfboard. So while the retail price of US$5,500 (£4,206) for each board may initially seem a little steep, when you take into account the high level of craftsmanship and sheer work involved they make a worthy investment. I mean, have you ever had a quote for floating shelves?
True to his word the boards were also not only beautiful, but functional, although LaVecchia himself hasn't test ridden his own creation ("they are seven-footers, way too hot dog for me", he says). Mark Boyd, winner of the 2018 Scottish National Surfing Championships, was the first to take to the waves on the Glenmorangie board at the famous Scottish break of Thurso East. When Boyd finally glided across the chilled waters, the whisky staves underneath his feet had travelled from the USA to Scotland, and back again, twice.
"It was a challenge to use the wood in a meaningful way. We didn't want it to be a veneer, we wanted it to be sincere," says LaVecchia, with a poetic flourish. "By the end of the process they were the most beautiful surfboards we have ever created."
Ben Mondy is a freelance writer and surfer, based in London.