Don't wind up in some bar listening to bad renditions of Buena Vista Social Club
Photo: Amy Beasley
Cartagena is a sprawling metropolis on Colombia's Caribbean coast, home to the late Gabriel García Márquez and once the country's colonial capital. Juxtaposed against the pastel hued buildings inside the walled old town are the shimmering skyscrapers of the new city and rickety shantytowns below. You can choose to see as much – or as little – of real Cartagena as you want.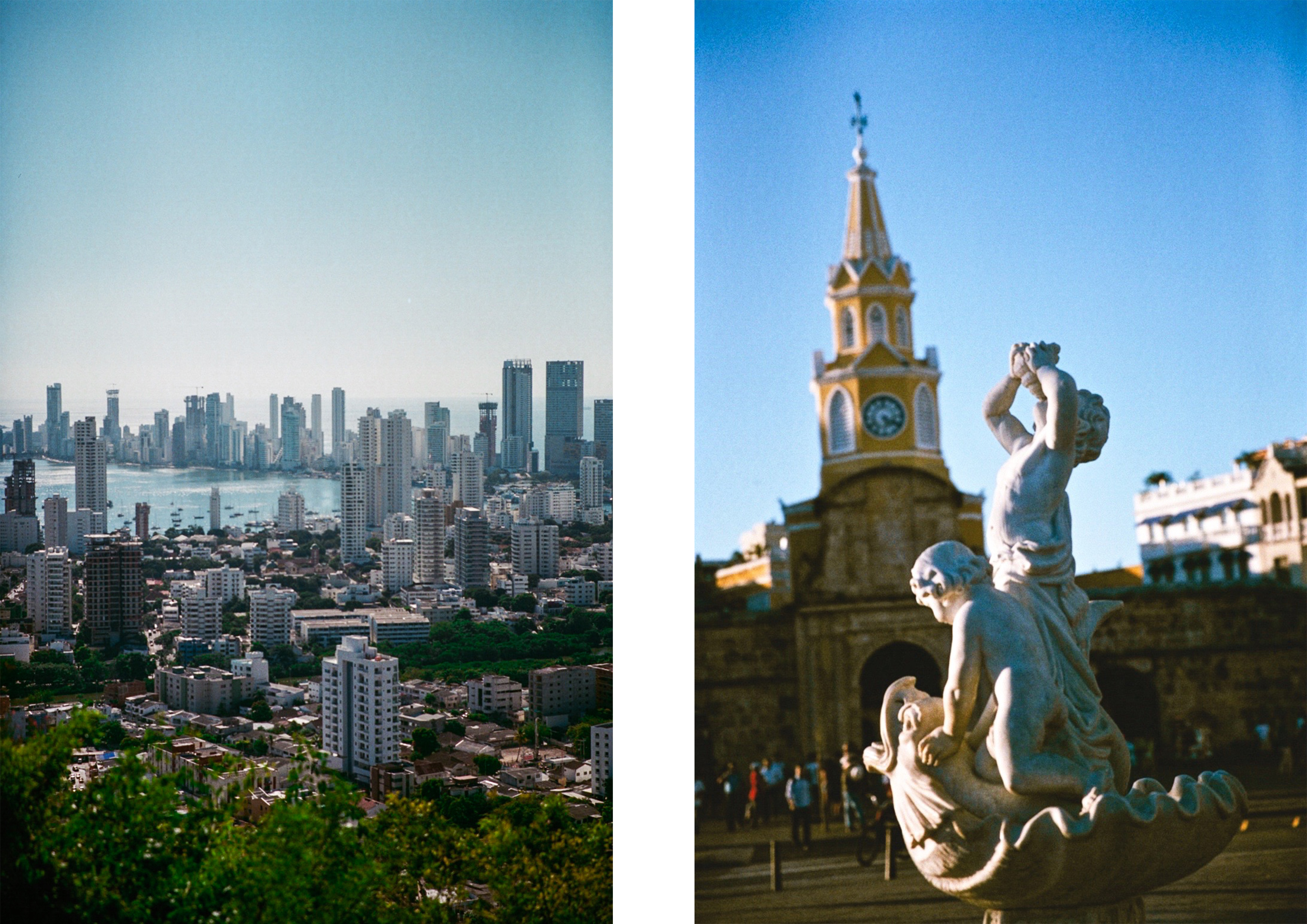 Stay inside the 16th Century old town and you can indulge in its treasure trove of historical buildings, old churches and winding streets, but be warned: its UNESCO world heritage status also means huge cruise liners filled with tourists pull up daily – and those crowds are catered for by establishments serving up a sanitised taste of Colombia.
To avoid some watery sangria while you listen to bad renditions of Buena Vista Social Club, you need to know where to go.
You'll find the good parties and places where young Colombians hanging out down the backstreets of Getsemaní. Avoid the new city, which aside from being sketchy at night is also expensive and soulless. And beware of anywhere "highly recommended" on TripAdvisor. Here's the Amuse guide to spending 48 hours in Colombia's colonial capital.
Eat
La Vitrola

La Vitrola is one of the hardest places to get a table in Cartagena and with its simple but incredibly delicious food, local specialities and live music every night, you can see why. Unless you have an in, you won't be able to book, but speak to the security guy on the door (whose uniform disguises his totally laid-back charm) and you should be able to get a late sitting. Order the lychee martini and the octopus ceviche – both house specialities.

Calle Baloco no. 33-201, Cartagena, Colombia
Restaurant Pavia

This tiny spot is the closest (and safest) you'll want to get to authentic Colombian street food. It's perfect Caribbean-Colombian fusion food and comes served straight from an open barbecue in someone's back yard. The corn arepas are fresh and crunchy – the coconut white fish or avocado and beef are both incredible.

Cra. 10 #2975, Cartagena, Bolívar, Colombia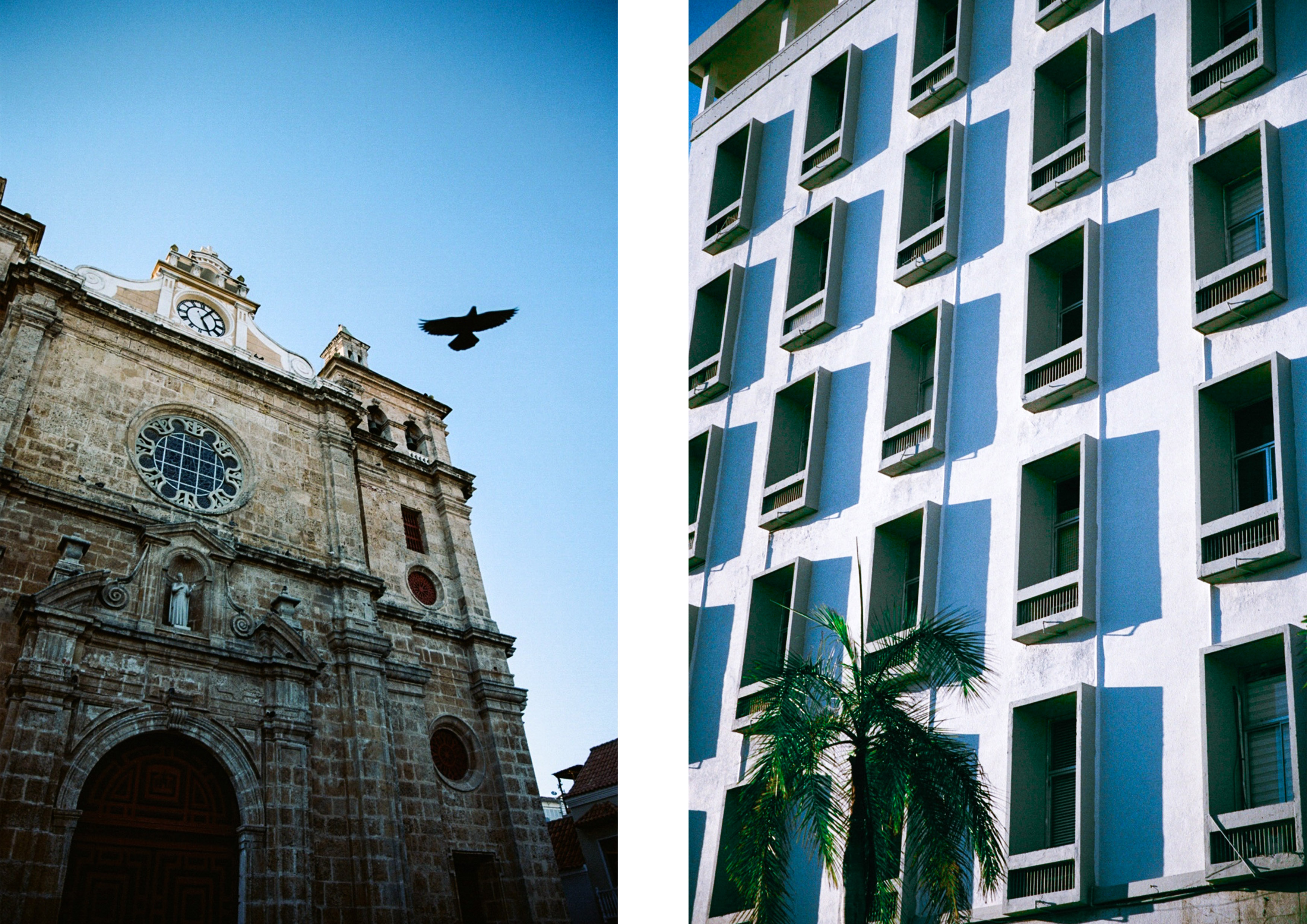 La Cevichería

Indisputably the spot for delicious and fresh ceviche, La Cevichería is a favourite among locals and tourists in Cartagena. The portions are generous and come served with home-made ketchups and spicy mango sauce that you'll want to take home with you. This place always has queues out the door, so come early or much later for one of the outside tables.
Cl. 39 #7 14, Cartagena, Bolívar, Colombia
Beiyu

Vegan options can be a bit slim in Cartagena, but with its extensive list of smoothies, Beiyu is a great breakfast option. The house special is a huge acai bowl with blueberries and fresh coconut.

#29- a, Cra. 10 #29186, Cartagena, Bolívar, Colombia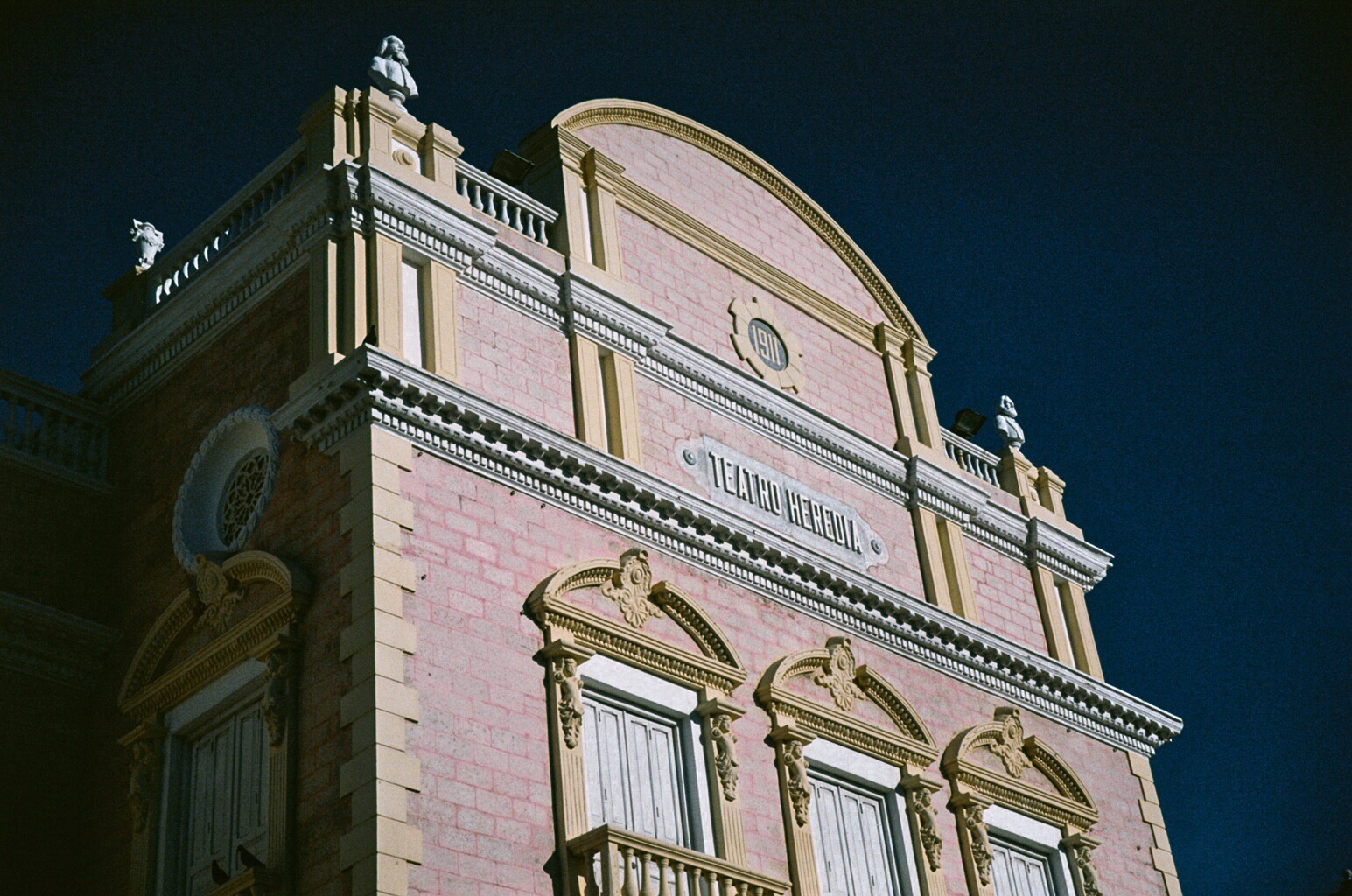 Drink
Movich Hotel

This hotel in the centre of the old city has a great view over Cartagena (and the drinks are surprisingly reasonable), but don't hang around up here too long after sunset because after dark is when Cartagena at ground level starts to come alive.

Calle de Vélez Danies No. 4 39, Colombia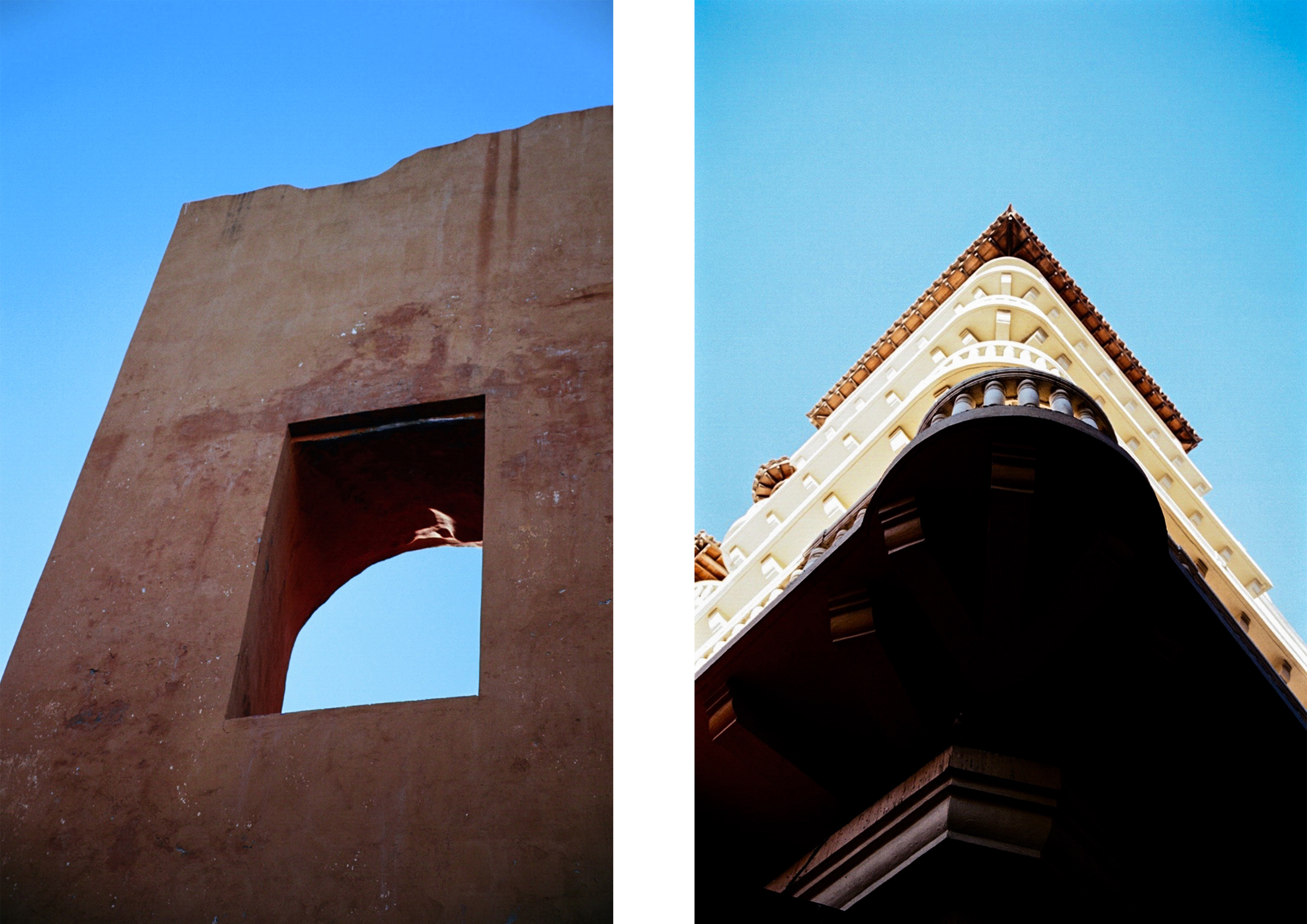 Alquimico
The drinks at Alquimico are really unusual and wouldn't be out of place on a menu at some Bushwick/Shoreditch cocktail bar. But the real reason to visit is the architecture. It's a former two-storey mansion that dates back to 1910 with double height ceilings, beautiful tiled floors and an imperial stone staircase that'll make you feel as if you've been transported back in time. The smell of Caribbean spices coming down from the kitchen upstairs adds to the charm of the place.

#34 a, Cra. 6 #34108, Cartagena, Bolívar, Colombia
Demente

The old city is divided into four areas: Centro, San Diego, La Matuna and Getsemaní. At night, most of the fun goes down in Getsemaní. Demente is a small bar in front of Iglesia de la Trinidad. The square out front is packed with young Colombians and tourists drinking, eating and smoking long into the night.

Cra. 10 #29-29, Cartagena, Bolívar, Colombia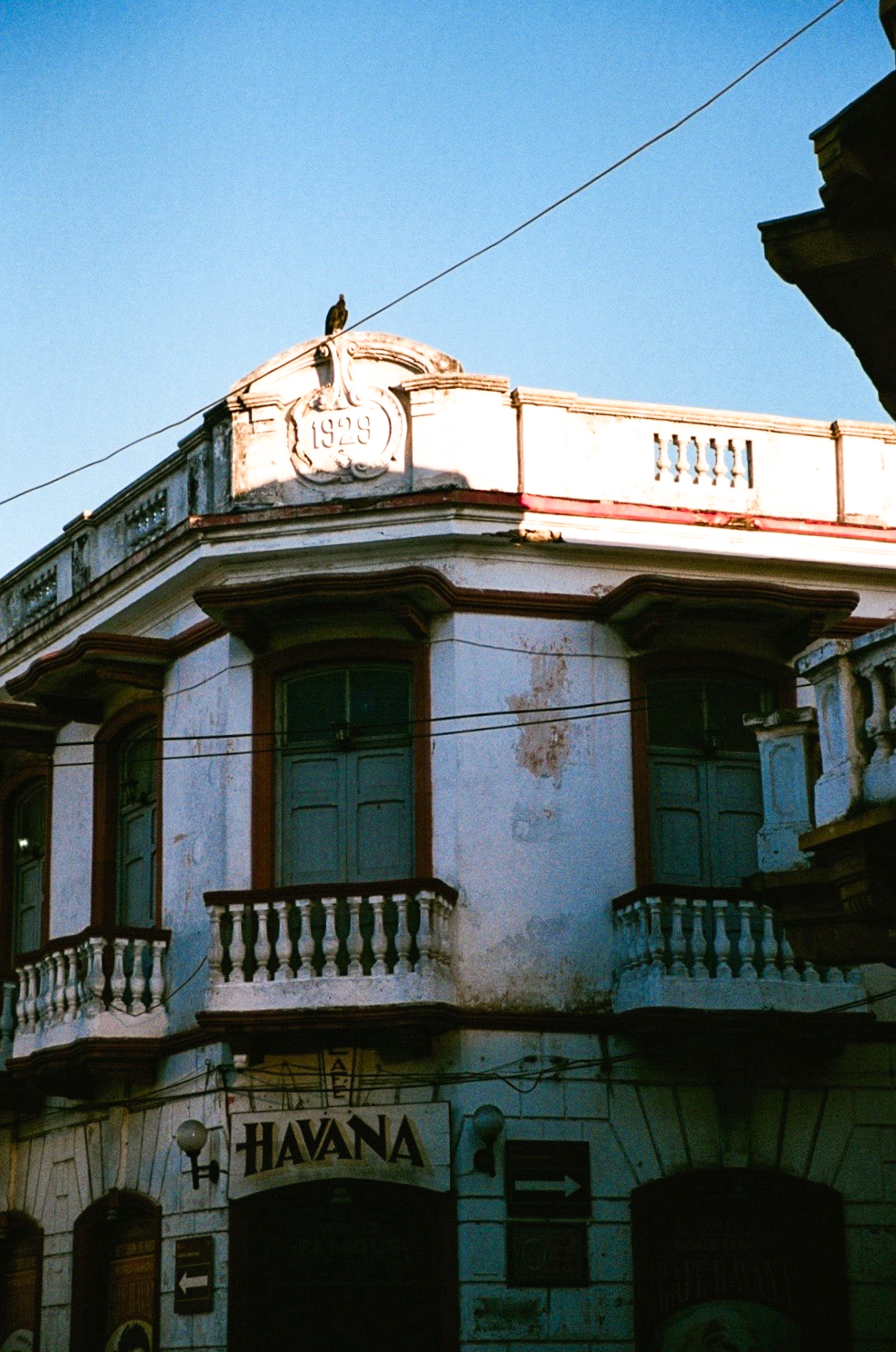 Café Havana

Once you're done, Cartagena's two best clubs are right around the corner. When Café Havana opened a decade ago it was one of the few places in Getsemaní to go. An original salsa club, it's the spot to hit for steamy dancing, horn-blowing Colombians and strong rum cocktails.

ESQUINA, Cra. 10, Cartagena, Getsemaní, Colombia
La Movida

For a taste of Colombia's youth-driven party scene, be sure to hit up La Movida. Inspired by the counter-culture movements that sprung up in the wake of Franco's fascist reign over Spain, this club plays a mix of reggaeton and Colombian hip-hop. Its owner, Juan Pablo Borge, is usually on hand to make sure the nights stay tight and go on long into the early hours.

Cl. 33 #2-14, Cartagena, Bolívar, Colombia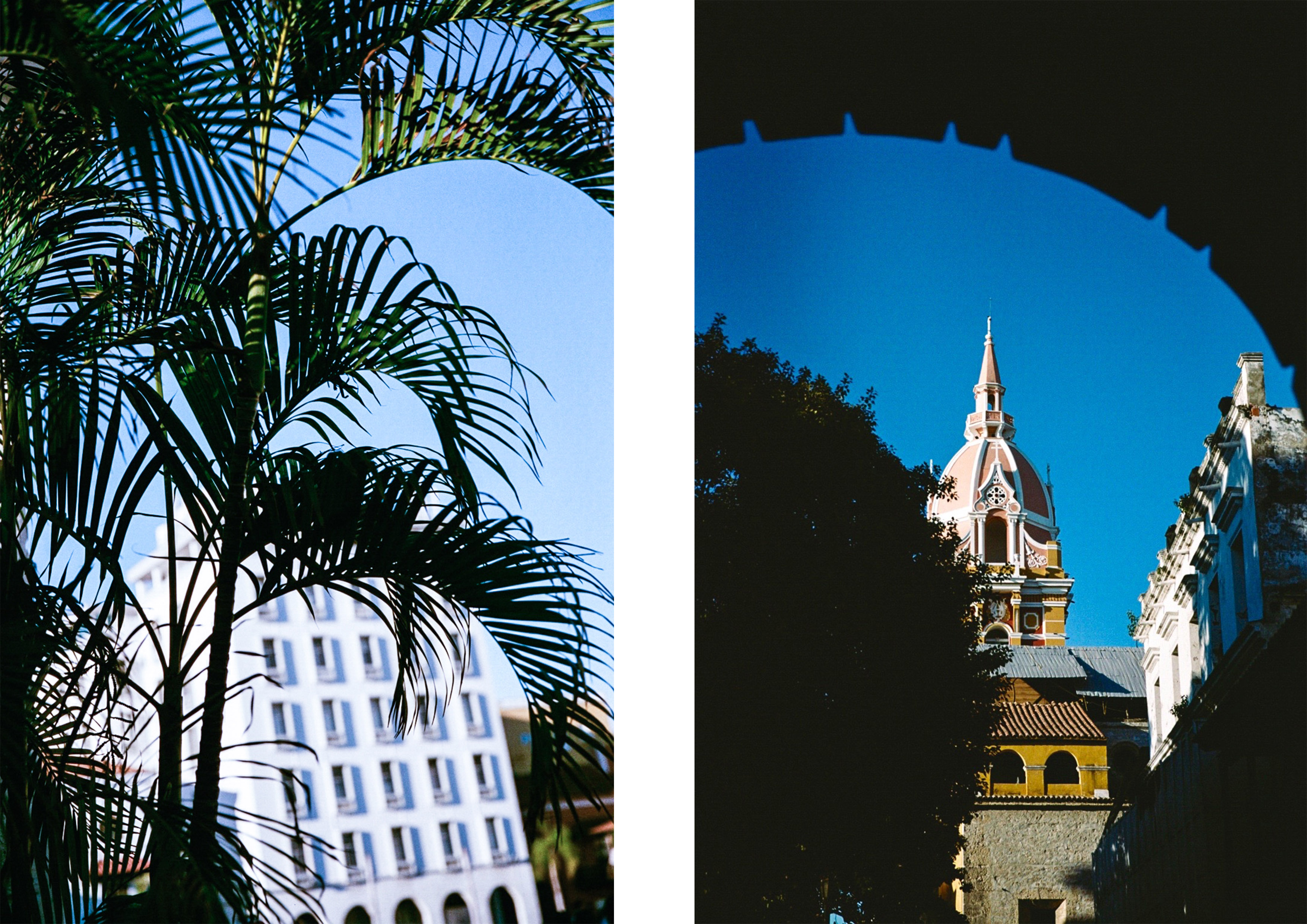 Shopping
Silvia Tcherassi

You'll notice an alarming number of Western brands as you wander through Centro district in the old city – a reminder of the cruise liner crowds you're probably trying to avoid. But there are a few boutiques run by Cartagena natives that are worth checking out.
Silvia Tcherassi (who now lives in Miami) has a boutique full of light cotton dresses (good if you forgot to pack for the heat) and some more glitzy party accessories too. If you want to stock up on Colombian goods, head to the street sellers where you can pick up everything from Panama hats and huge hammocks to woven bags made by the indigenous Wayuu tribe of the Guajira Peninsula (which borders Colombia and Venezuela).

Cl. 31 #31-11, Cartagena, Bolívar, Colombia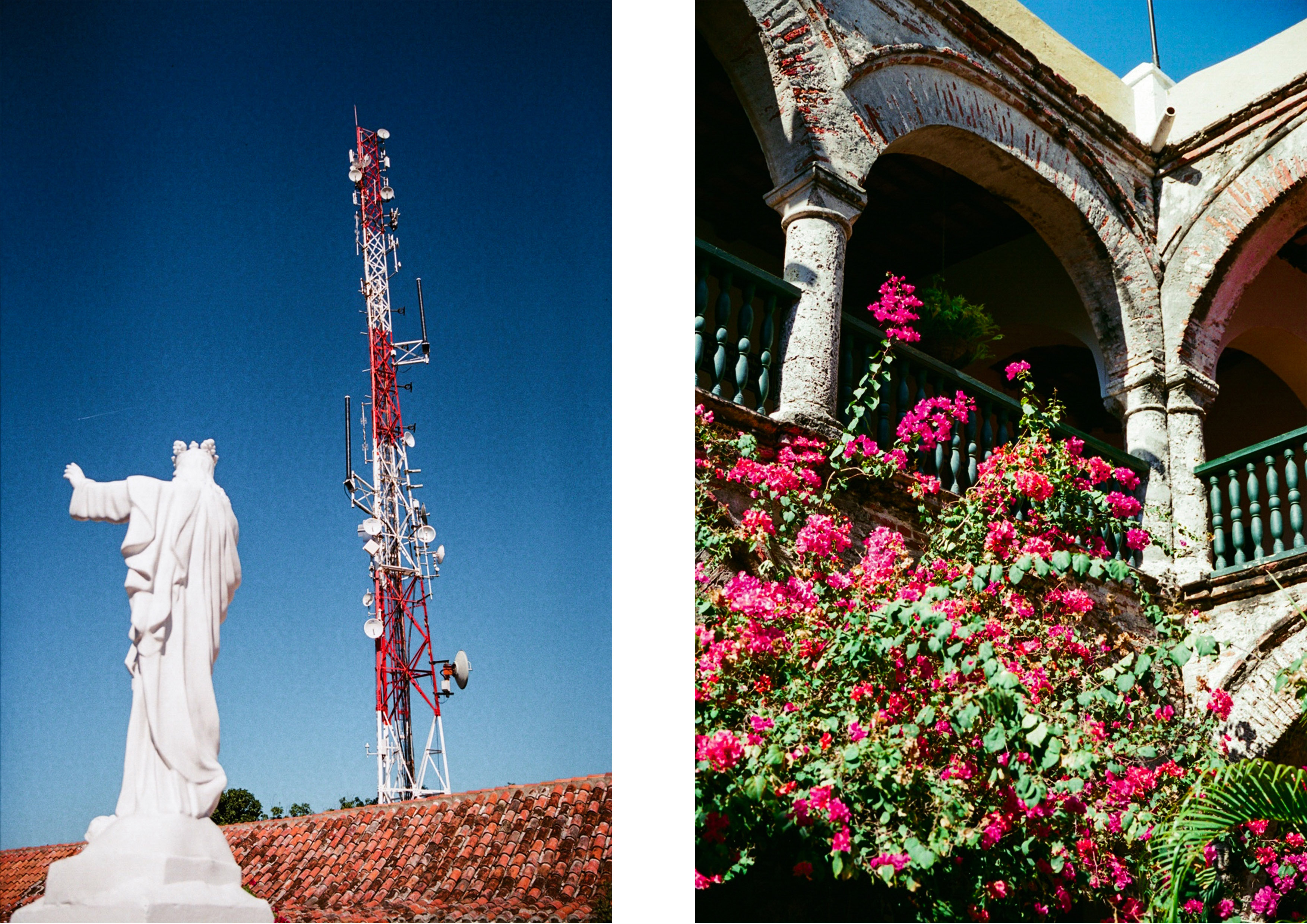 Culture
La Popa Monastery

This monastery up in the hills above the city dates back to 1607 and is the perfect spot for a great view and some respite from the heat. Inside the exhibitions are a bit scant, but the small chapel is worth popping into, if only to see an amazingly kitsch La Virgin de la Candelaria, known as the Black Madonna, which was donated by the Santa Clara nunnery in the city (when it was turned into the Sofitel Legend Hotel).

Cl. 37, Cartagena, Bolívar, Colombia
Castillo San Felipe de Barajas

The city of Cartagena was basically the Spanish 'bank' of the colonial era – all the wealth made through slavery and trade (predominantly sugar exportation) from the Spanish colonies was held here – and Castillo San Felipe de Barajas is the fort once used to protect it. It dates back to the 1500s and gives you a sense of the history behind the chocolate-box city. If you can, hire a guide, otherwise you'll feel a bit lost among the stone ruins.

Cra. 17, Cartagena, Bolívar, Colombia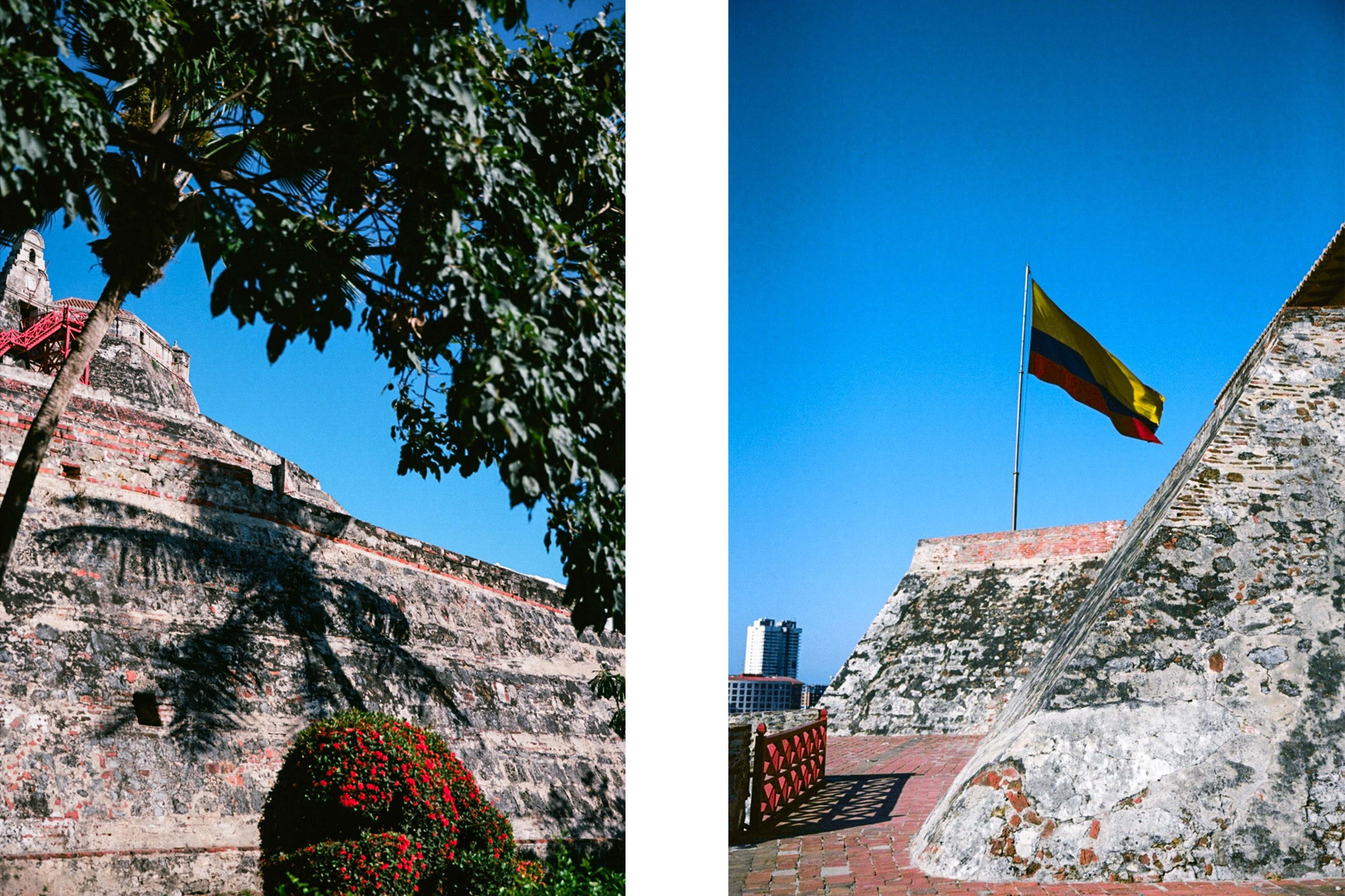 Sleep
Hotel San Pedro

Hotel San Pedro is a restored 1700s French colonial-style mansion with eight beautiful rooms and a courtyard pool. Despite being just by the ring road that circles the old town, the cool stone and breezy rooftop (complete with plunge pool) genuinely feel like a sanctuary from the heat and smell.
The spa treatments all take place in the low ceilinged cellar, which smells of beautiful rose oil and Colombian sugar cane soap known as panela. Try the 'Caribbean Elixir' for an hour and a half of exfoliating and moisturising for some pre-tanning nourishment.

Cll San Pedro Mártir #10-85, Cartagena, Bolívar, Colombia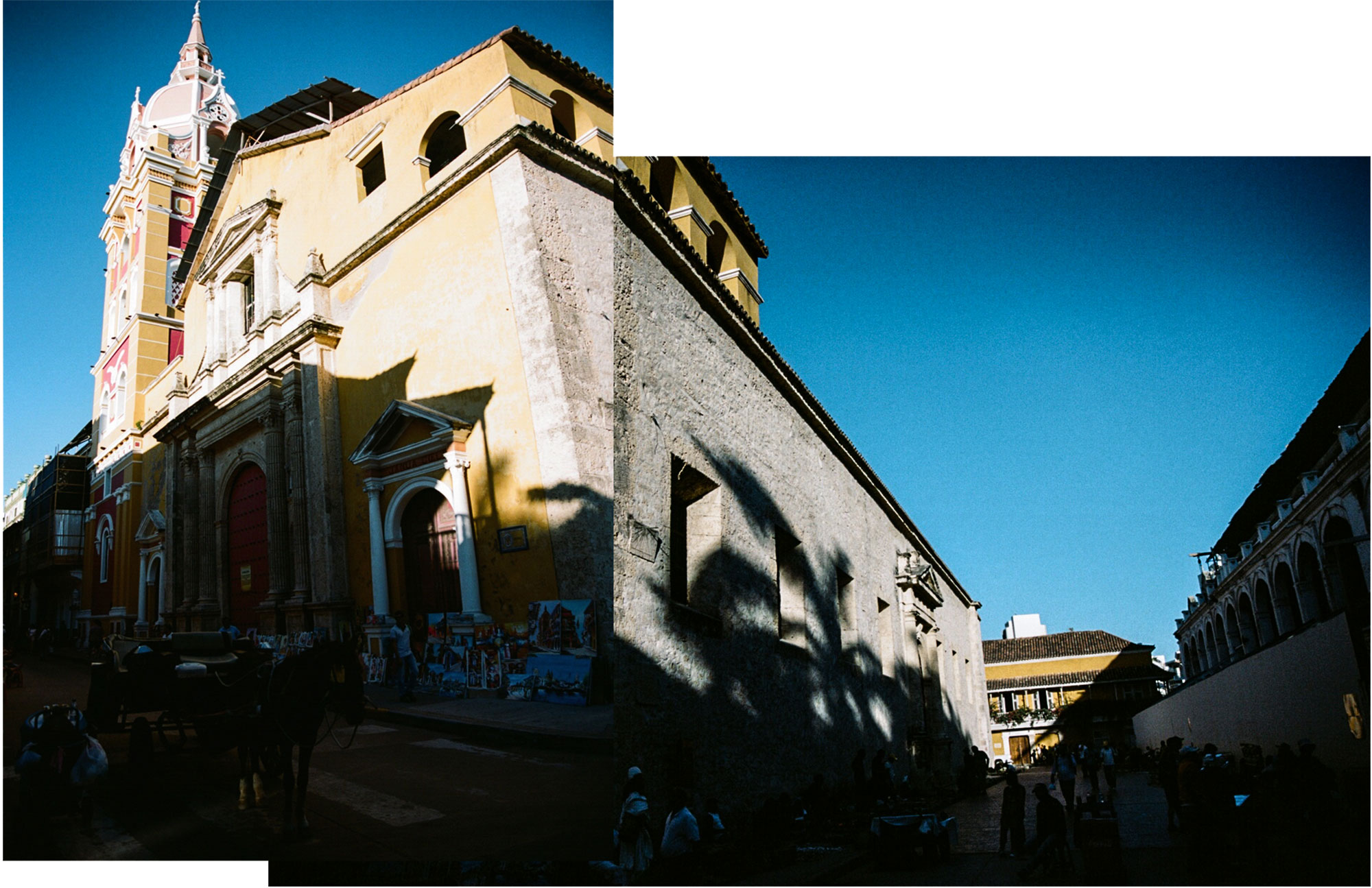 An eight-day Caribbean Colombia Express small group trip with G Adventures is priced from £1,049pp. Prices do not include flights. For more information or to book visit gadventures.co.uk. Direct flights are available from London to Bogota, Colombia with Avianca flying on the new 787 Dreamliner aircraft are priced from £400pp return. Avianca has a vast network of internal flights within Colombia, as well as a newly-launched a route from Bogota to Cusco, Peru. For more information visit avianca.com.