Bonaire | The Strange Outpost of Holland in the Caribbean
Exploring beneath the surface of the tropical island where people speak Dutch
"There's something magical about Bonaire," said Louis Posner, director of the Bonaire Marine Center. When I asked Posner to elaborate, he named some local attractions, but it was clear that "magical" described something he couldn't quite put his finger on.
I was on Posner's private boat with nine Bonaire locals, floating on the clearest blue Caribbean waters I have ever seen. The island is the world's first 'Blue Destination' – a title which illustrates an island's unmatched commitment to the sustainable use of the ocean around them. But that's not the only thing that makes Bonaire unique or indeed, magical.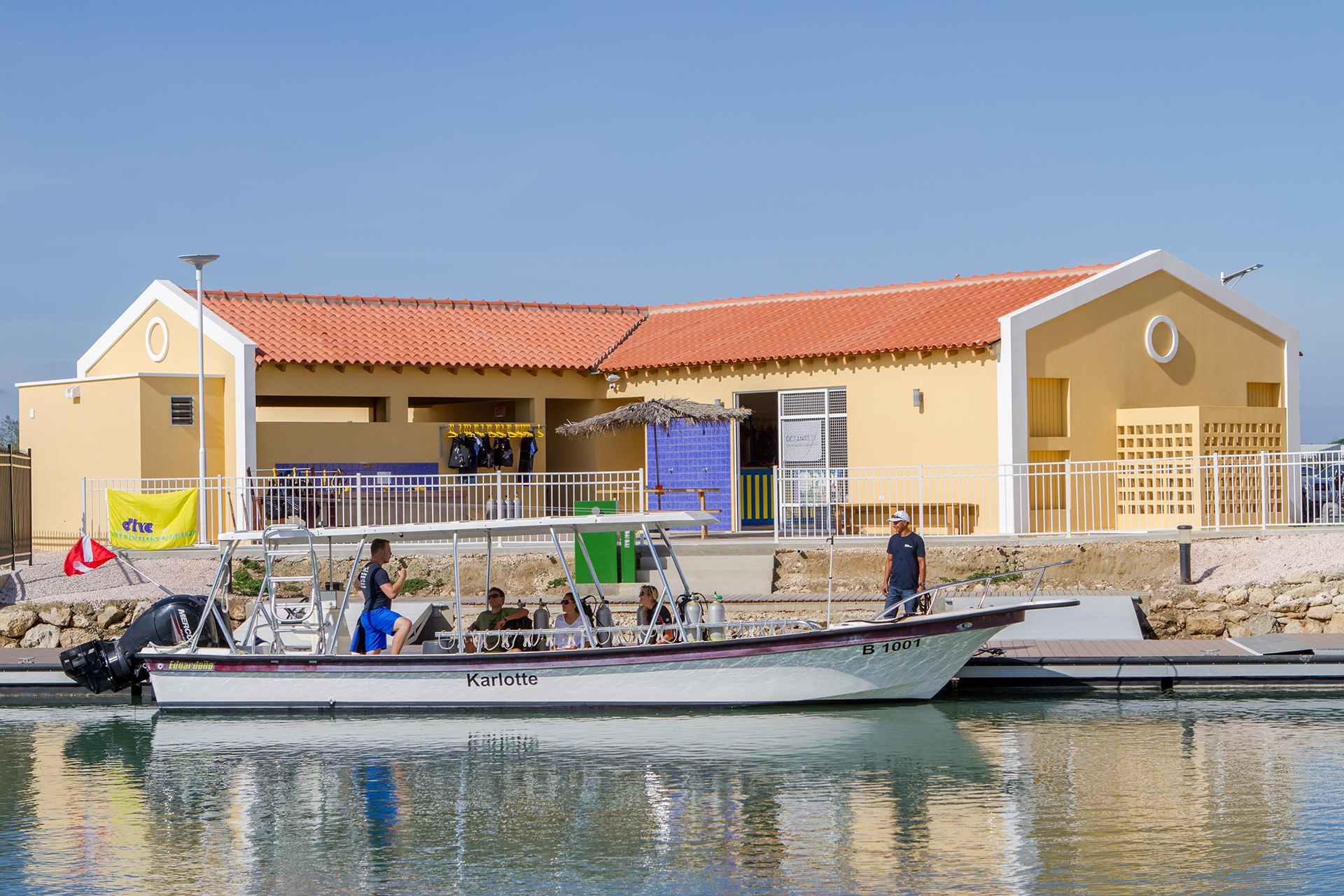 I sat next to my college roommate, Monica Winkel, a Bonaire local who was visiting her family after three years of living in New Orleans, while Posner grilled steak on a small grill connected to the side of his boat. When they weren't snorkelling, the others on the boat ate tuna sandwiches and drank Heineken.

The choice of the Dutch beer might not seem odd in and of itself. But Monica, Louis and the others were also speaking Dutch. Because here's the truly unusual thing about this tiny Caribbean island – it's actually part of Holland.
"In 2010, Bonaire officially became an island municipality of the Netherlands"
To establish how this state of affairs came about, you need to go back to 1499, when the Spaniards landed in Bonaire. They were the first Europeans to do so, and despite the fact that the island had been home to the Caiquetio people for centuries, they claimed it for Ferdinand and Isabella of Spain.

By 1636 the Spanish and Dutch were at war (for reasons that would have meant little to the original inhabitants of Bonaire) and so the island was attacked, and taken over. In the late 1600s, African slaves were brought over to farm and work the salt mines. They settled in the oldest town of the island, Rincon, and were freed from enslavement in 1863.

For a few decades in the early 19th century, the island was passed around the various colonial powers (including two brief stints under British rule) but it was eventually returned to the Dutch. This history has resulted in a diverse identity of the people, all of whom speak Papiamento – a language derived from Spanish, Dutch, Portuguese, and African languages – as well other languages like Dutch, English, and often Spanish.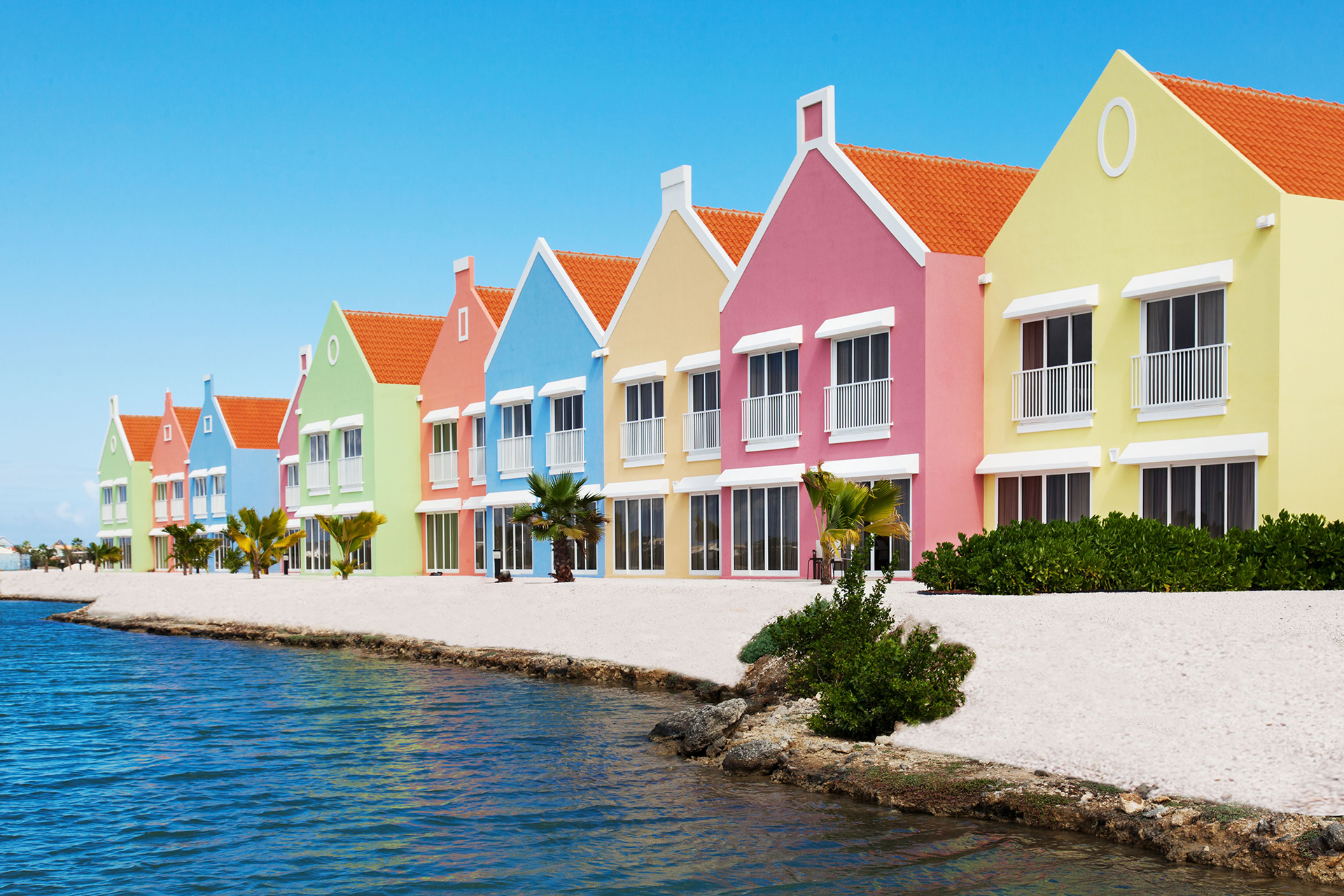 In 2010, Bonaire officially became an island municipality of the Netherlands, along with Sint Eustatius and Saba, which brought changes like Dutch citizenship for all, the introduction of the US dollar, universal healthcare, and better education. The country's biggest industries are the production of salt on the southern part of the island, which forms pink lakes and white pyramids, as well as eco-friendly tourist experiences. Chief among them, the exploration of the incredible seas using snorkels or scuba gear.

During my stay, I had the opportunity to scuba dive for the first time in the Bonaire National Marine Park, a perfect circle of coral that surrounds the island. Diving enthusiasts will understand how rare of a natural wonder this is – scuba diving generally involves taking a boat into the sea to dive. But in Bonaire, scuba divers can effectively walk from the road to the sea to explore 54 incredible shore dive sites.
After an hour of on-land instruction, and another hour of in-water instruction, myself and three others followed an instructor into the clear blue depths of the ocean. Suffice to say, I was both nervous and excited.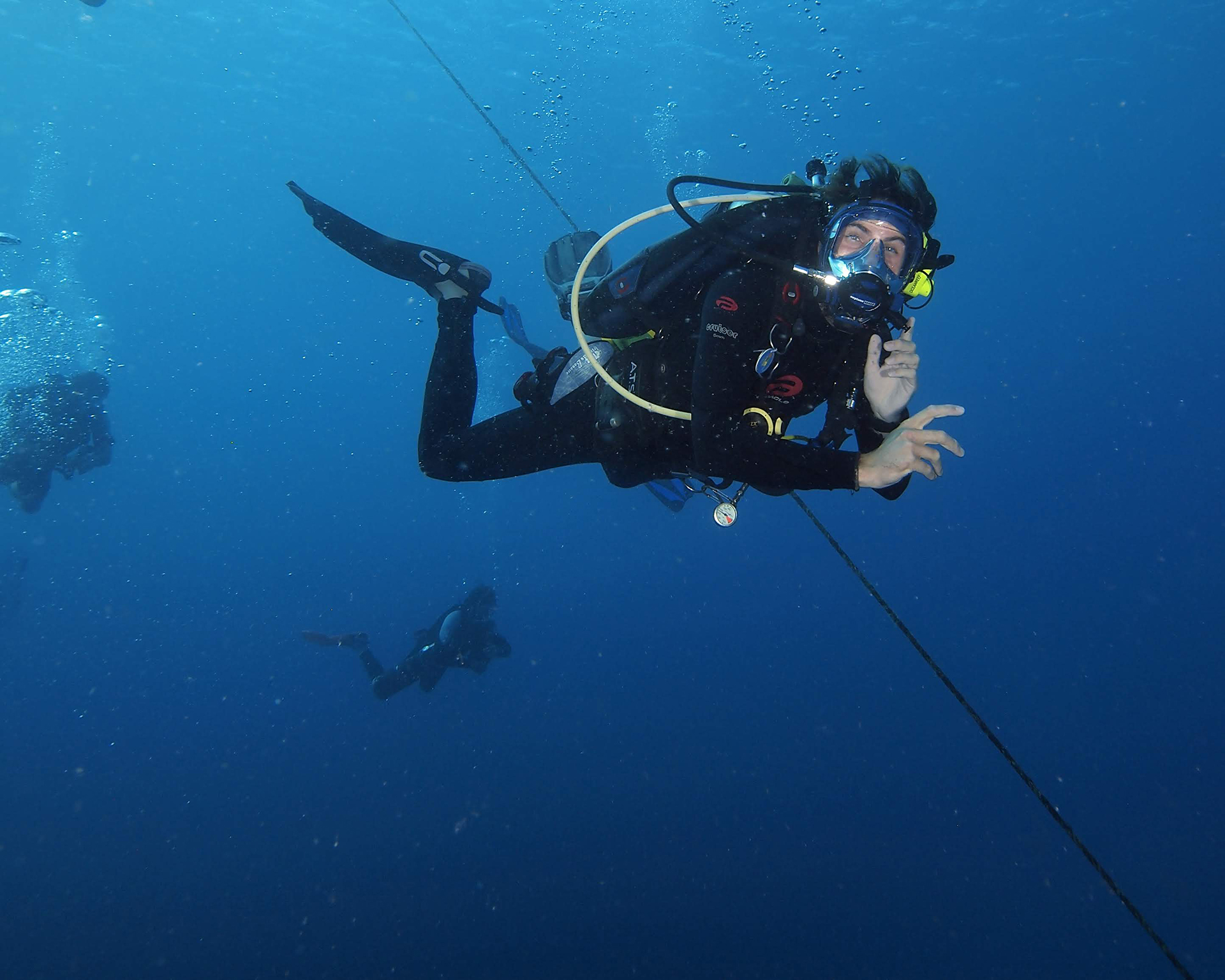 As we submerged and made our way 40 feet down, I kept my focus on the instructor and my breathing. As I sank, the rhythm of my breathing and the sound of the bubbles became almost hypnotic. I quickly lost all sense of space and time. I looked up and saw a pedal boat slowly moving above me; a strange sign that life on the surface was carrying on as normal, as I swam deeper and deeper into this new watery dimension, where things ticked by at their own pace.

Soon, we came upon the coral: a kaleidoscope of orange, yellow, red, brown, and even lilac colors that melded into flowery and branch-like shapes, building upon one another to form unearthly sculptures that swayed slightly in the calm ocean current.

In between it all, schools of fish darted here and there in search of food and safety, while larger fish moved on their own, slowly but surely, to a destination only they knew. Iridescent rainbow fish swam by, and fish with polka dots or spikes sat safely camouflaged within the coral.
I knew the real world was above me, and the shore not too far away. But as I floated and moved around the coral world, I lost all sense of my existence beyond the ocean and my body relaxed in a way it had never done before.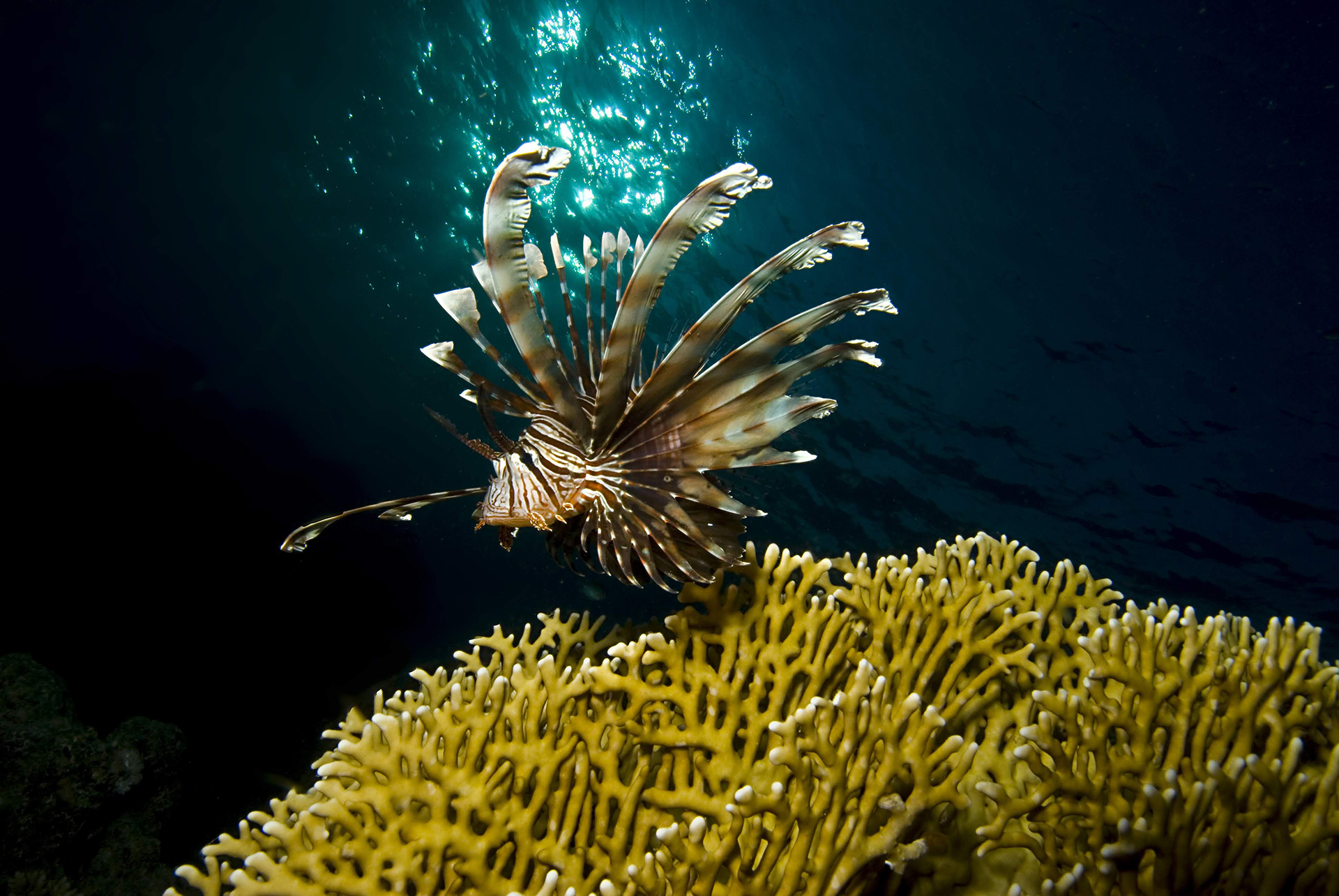 In many ways, it turned out, this sensation was a microcosm of my whole experience of Bonaire. Back when I arrived at our hotel, Mingli Chung, the sales director, had told me: "This island is all about relaxation. You won't understand now, but you will."

She was right, it wasn't instantly obvious – in the same way that Louis Posner had struggled to define exactly what he meant by "magical" on that first morning. But after four days on the island immersing myself in the unique combination of cultures, the incredible climate and the crystal clear waters, I felt I knew exactly what they were getting at.
Do it Yourself:
Getting there:
United, Delta, and Winair fly to Bonaire from New York City and a range of other US destinations. From Europe and the UK, you can fly via the States (for around $1,300 or £1,000 return). Alternatively KLM offer direct flights from Amsterdam to Bonaire from €788(£703) return.
Accommodation & diving:
We stayed at Courtyard by Marriott Bonaire Dive Resort, where standard rooms cost $120/night (£93) on average.
We took advantage of the hotel's Explore Diving Package, which includes six days of unlimited shore diving for one or two divers. Deluxe rooms with island views, one pick-up truck rental for six days, start from $193/night (£149/night).
In addition to scuba diving at one of the 54 shore sites, it's worth taking a scuba trip to Klein Bonaire, Bonaire's uninhabited neighbour.
Alex Temblador is a freelance travel writer based in Dallas, Texas. Her trip was supported by Marriott Hotels and the Bonaire Tourist Board. Keep up with her on Twitter .