The East and The West Combined | Fahrelnissa Zeid and Her Painted Chicken Bones
And other things you need to know about the Turkish artist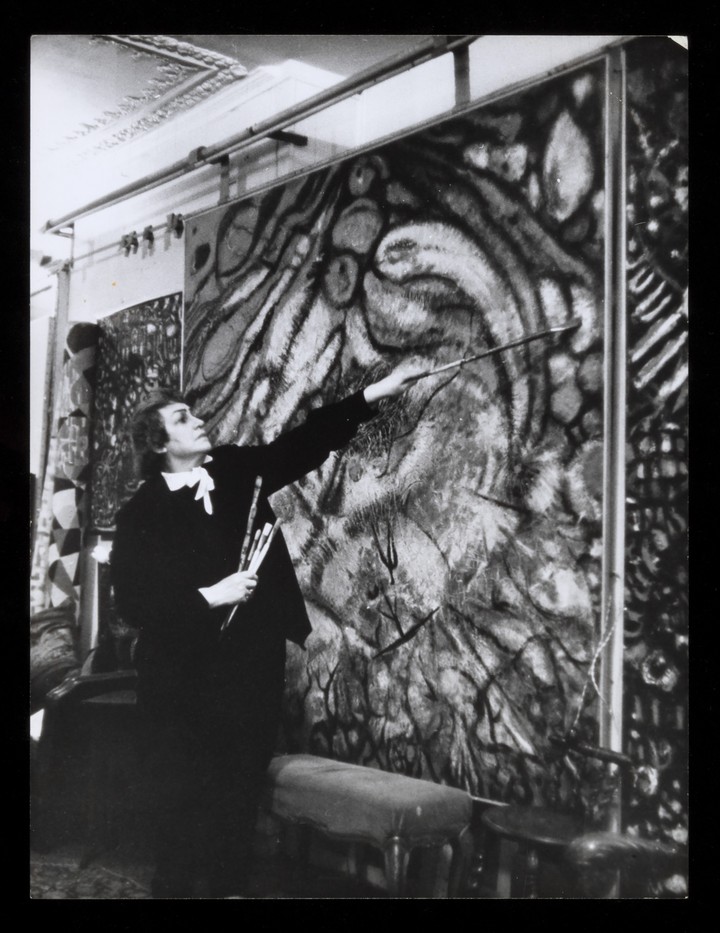 Fahrelnissa Zeid in her studio, Paris, c.1950s. Raad Zeid Al-Hussein Collection. Photo: © Raad Zeid Al-Hussein
International avant-garde artist Fahrelnissa Zeid (1901-1991) is the latest person to get a retrospective at London's Tate Modern. Described as "the East and the West combined", Zeid became one of the first progressive female painters in Turkey and a pioneering figure in the abstract movement.
Talking about her 1980 self-portrait Someone from the Past, Zeid said, "I am a descendent of four civilisations … the hand is Persian, the dress Byzantine, the face is Cretan and the eyes Oriental." And this crossover of cultures could be seen in her artworks too – Zeid synthesised Islamic, Arab and Persian influences with modern European approaches to abstraction.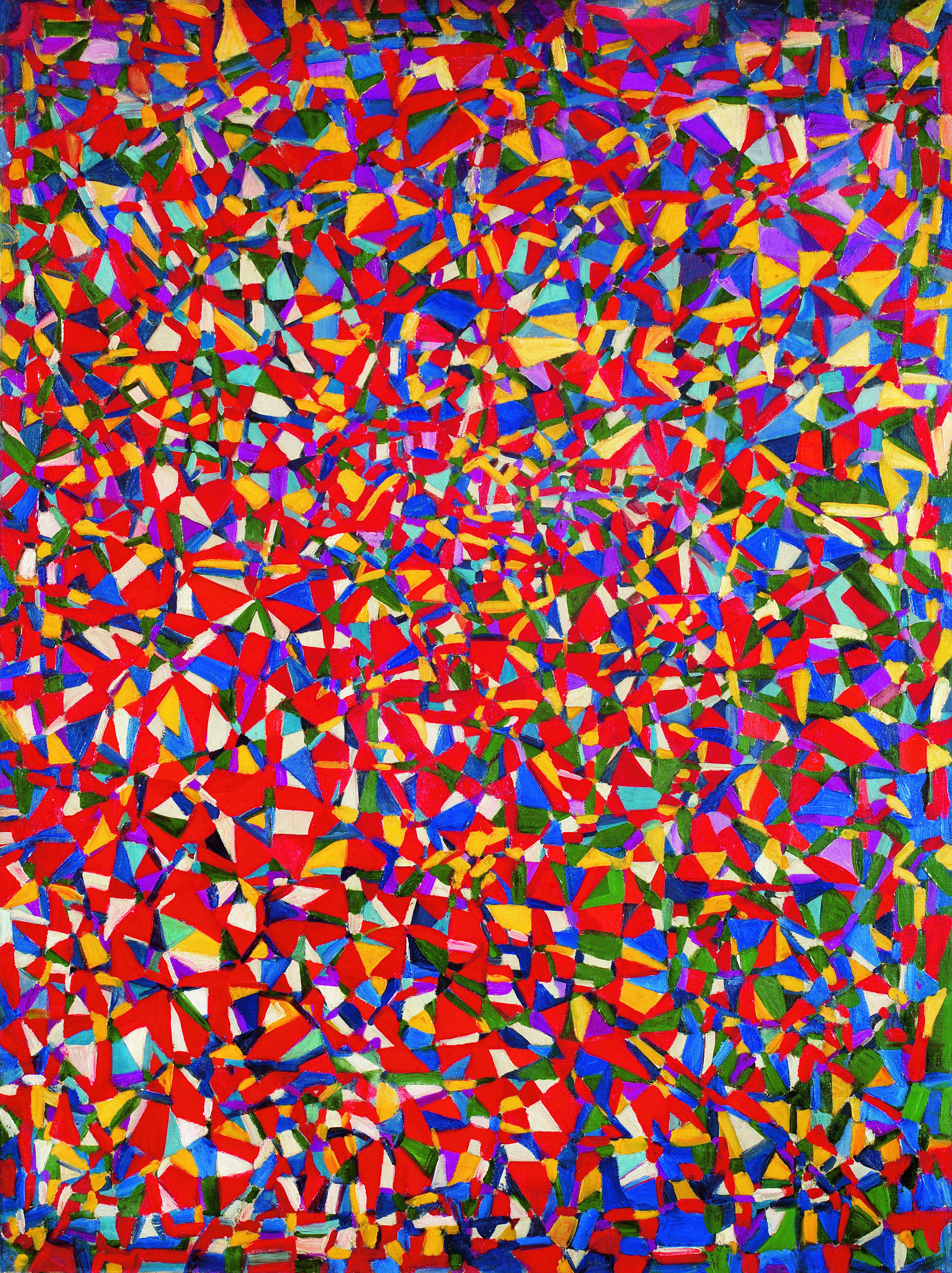 After studying in Istanbul, she soon moved on to live in Berlin, Baghdad, Budapest, London and Paris, exhibiting internationally, and finally settling in Jordan in the 1970s, founding the Fahrelnissa Zeid Institute of Fine Arts in Jordan in 1975 and mentoring female artists until her death. However, due to her gender and her origin, Zeid's status as one of the great artists of the 20th century has been often overlooked. Her personality and history are as fascinating and colourful as the works she produced. Here's what you need to know about her.
She Was a Princess
Born Fahrünissa Şakir into an elite Ottoman family on the island of Buyukada (her uncle Cevat Pasha served as Grand Vizier of the Ottman Empire from 1891-5), Zeid suffered tragedy in her early life when her father was fatally shot in 1913 and her brother was tried and convicted for his murder. Seven years later, she married the novelist İzzet Melih Devrim, and it was on their honeymoon in Venice where she was first exposed to European painting. They had three children together, but divorced in 1934, when she married Prince Zeid Al-Hussein of Iraq.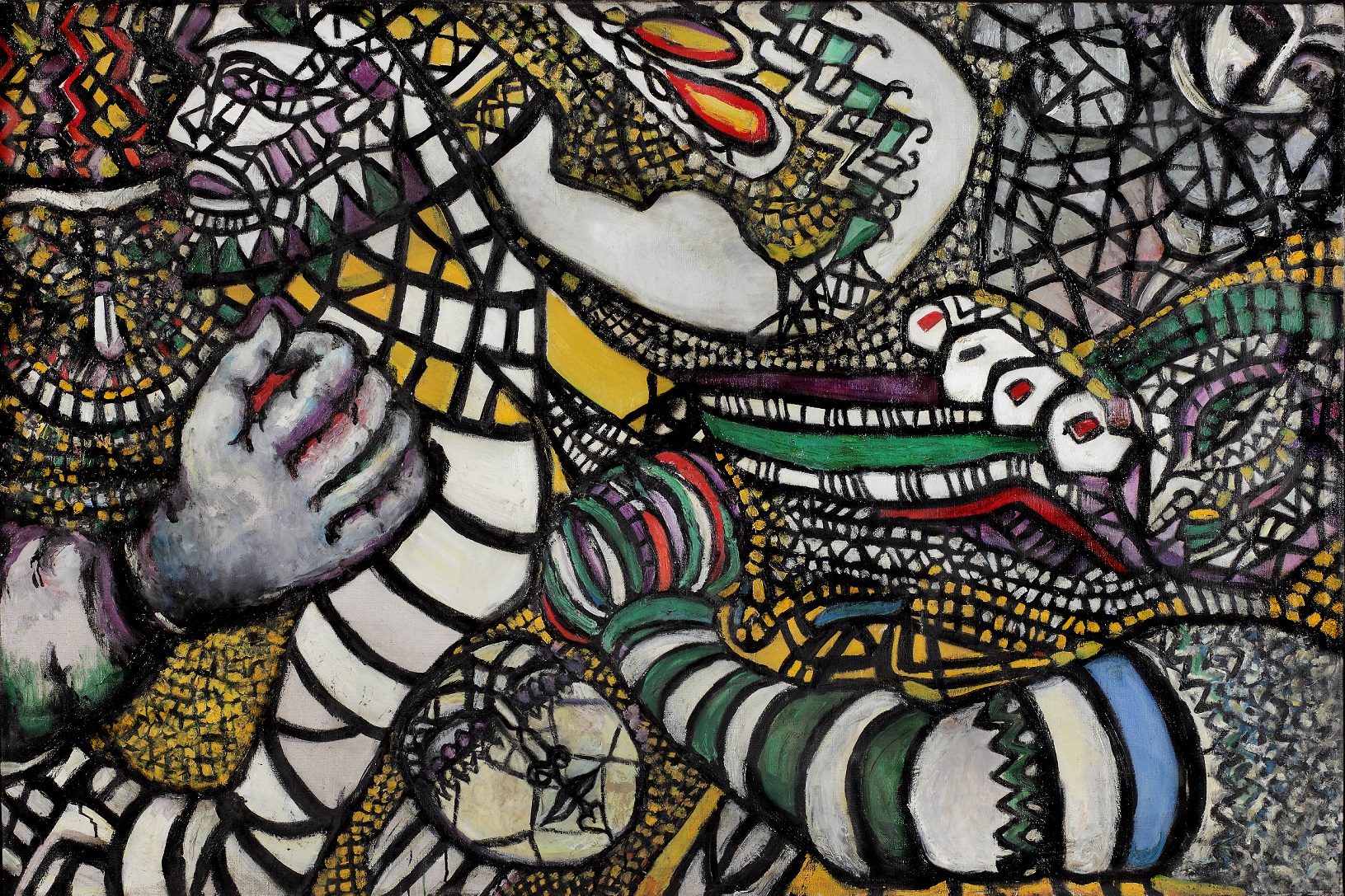 She Was a Woman In A Man's World
Zeid was the one of the first female students to study fine arts in Turkey, enrolling at the Academy of Fine Arts for Women in 1919. Here, she was exposed to nude models, which was previously unheard of. This trailblazing experience continued when she became one of the first women to be part of a circle of male artists. Training in Istanbul and Paris, she was key to the Turkish avant-garde scene in the 1940s, and later the Ecole de Paris in the 1950s.
She Loved Colour and Scale
Zeid's masterpiece My Hell (1951) – exhibited in the UK for the first time since her solo show at the ICA in 1954 – exemplifies her use of colour and scale. She pinned the 5.2m-long canvas along the wall of her studio while she worked on it, deliberately encompassing herself in the work during its production. The diverse kaleidoscopic combination of geometry, black lines, and vibrant colour are evocative of stained glass windows and mosaics. Zeid combined Islamic and Ottoman art and architecture with post-war European abstraction.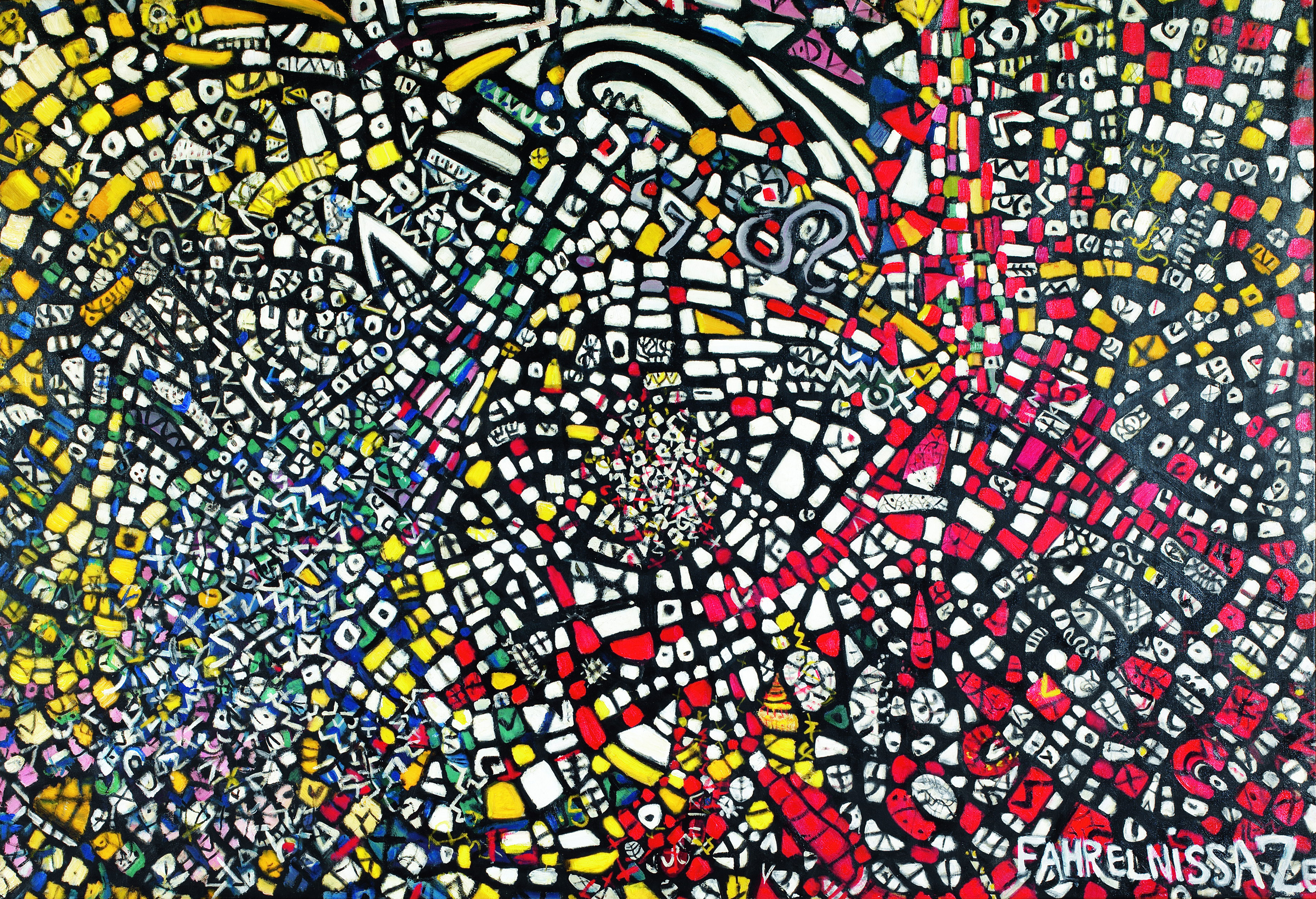 She Painted Chicken Bones
Zeid is also known for painting patterns over turkey and chicken bones. On 14 July 1958 there was a military coup in Iraq and the entire royal family was assassinated. Zeid narrowly escaped death as they were abroad, and they were given only 24-hours to vacate the Iraqi Embassy in London. Living in a small apartment, Zeid began to have to cook her own meals for the first time, and became inspired by the culinary process. The story goes, that one year she was about to throw out the remains from the Christmas turkey, when she realised that they had a fascinating shape, so she kept them and began to paint them. Zeid felt that they had roots in a Mexican art practice, which she mentioned when she showed them to the French Minister of Culture, who agreed, commenting, "This is art!"
She Captured Her Fascinating Social Circle
Towards the end of her life, Zeid became less interested in creating abstract paintings, explaining that the visions didn't come to her in the same way anymore. She began creating stylised, figurative portraits of herself, along with her elite family and well-known friends.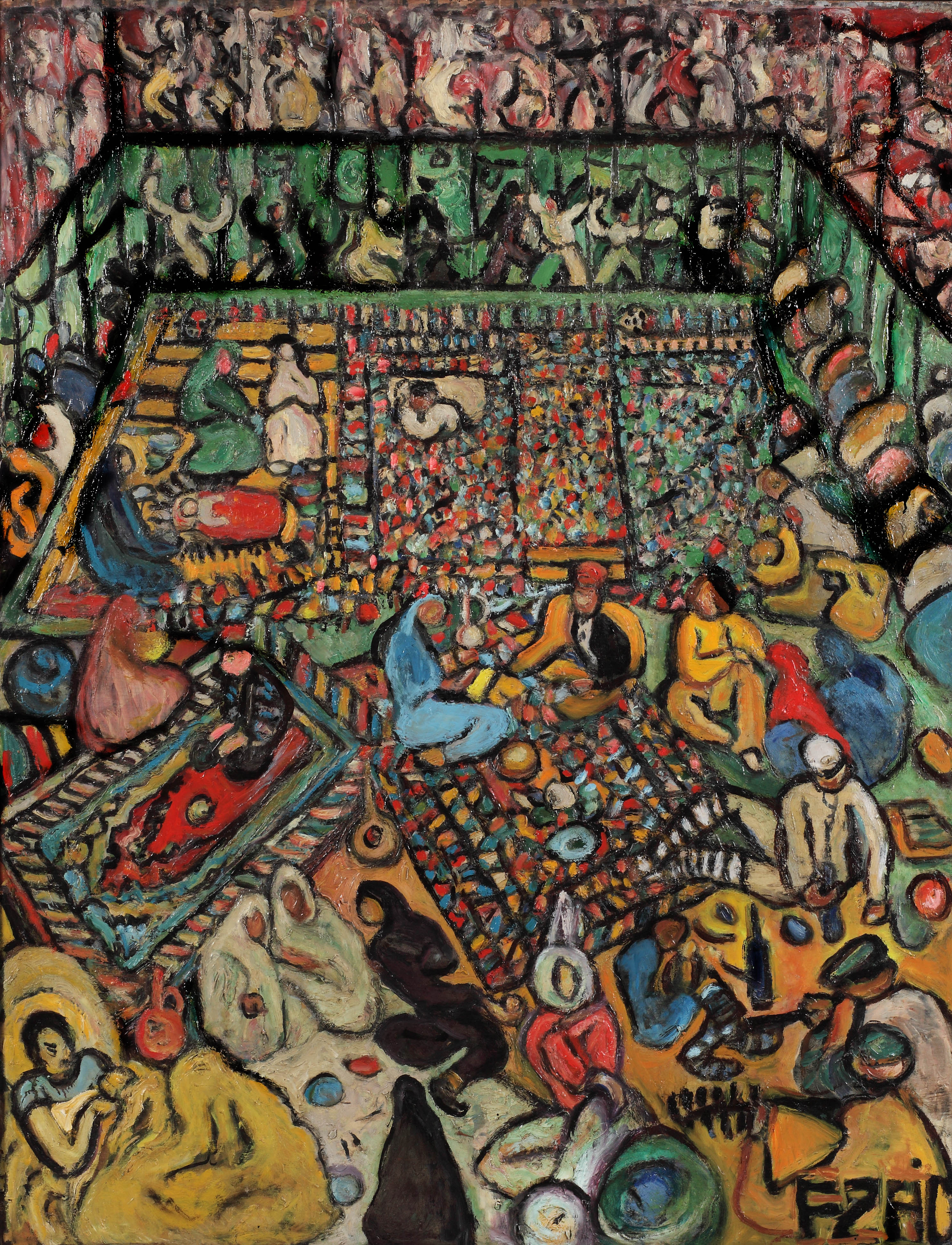 Fahrelnissa Zeid, 13th June – 8th October, Tate Modern tate.org.uk