Master Craftsmen | How Fish Leather is Transforming the Fashion Industry
We speak to the Icelandic tanners redefining the 'cod piece'
In this new series, 'Master Craftsmen', we meet the inspirational artisans who've made the crafting of beautiful objects their life's work. We look at the unique skill sets they've developed down the years, and ask what it's taken to become the absolute masters of their craft.
Catch a whiff of this season's sustainable and ethical fashion trend: fish leather. It may sound pretty niche, but this by-product of the food industry is quickly becoming mainstream, with haute couture giants Gucci, Prada, Dior, and Jimmy Choo all jumping on board. You can now buy a wide range of designer products made of the stuff; shoes, belts, purses, handbags, furniture, and even car interiors, if that's what floats your boat.
Most exclusive organic materials such as crocodile, alligator, snake, and stingray come from the tropics, but not fish leather. In fact, it's quite the opposite – think snow, ice, and Game of Thrones. The only source for fish leather in Europe is the north coast of Iceland, where it is made by a family-owned-and-run company called Atlantic Leather.
"Some of the first things we produced would give you nightmares, but luckily, we then got the hang of it"
Perched on the banks of a fjord that opens onto the Atlantic Ocean, this small tannery is situated in the picturesque small town of Sauðárkrókur, where multi-coloured wooden houses and snow-capped mountains complete the view. It feels like the edge of the world, and to be honest it pretty much is: in good weather, the drive from Iceland's capital Reykjavík will take nearly four hours, but in bad, it could take weeks.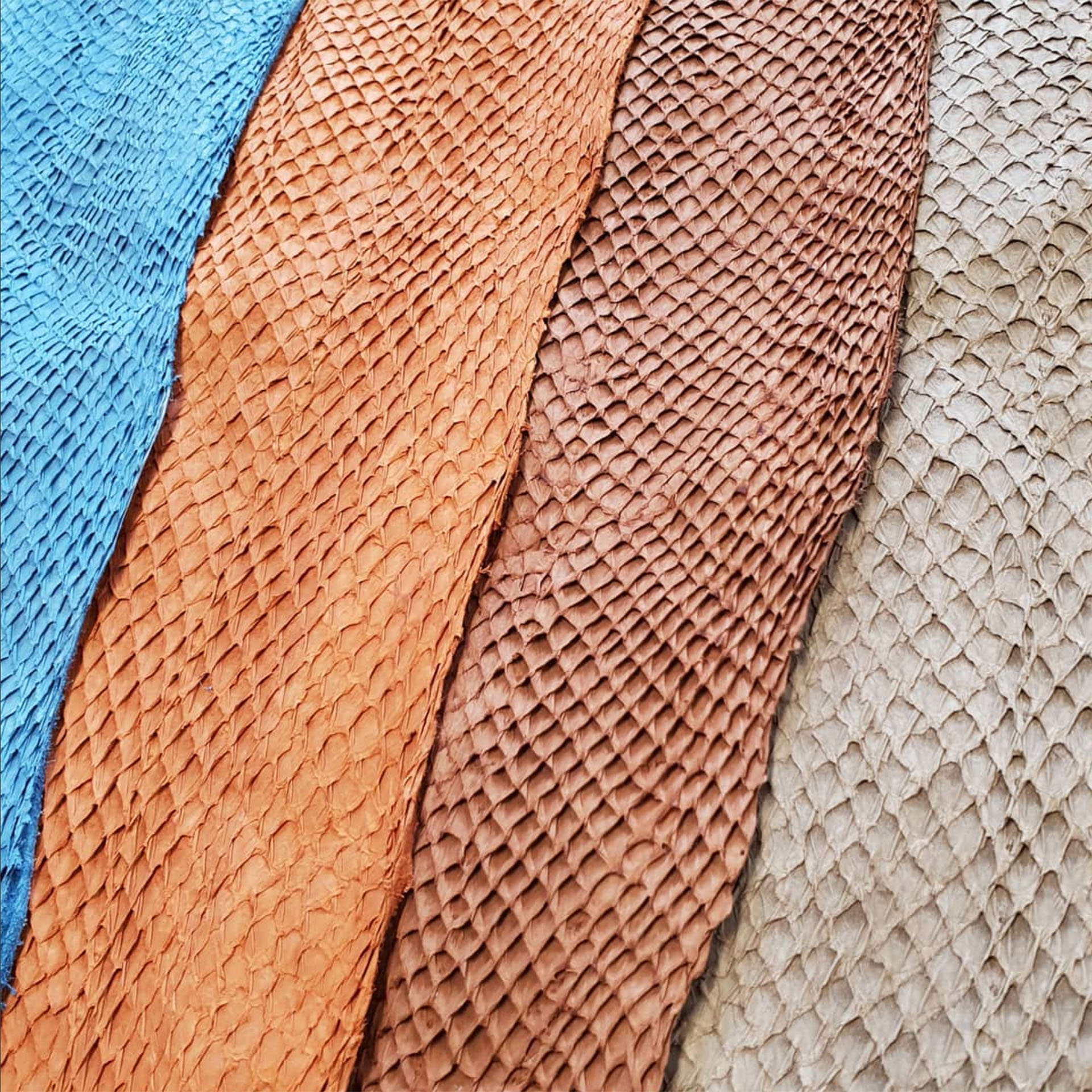 "We have been making leather here since 1969," proudly says Steinunn Gunnsteinsdóttir, sales manager at Atlantic Leather and daughter of the tannery's founders (one of six family members who work at the business, including Grandma). "Originally, we used to make lambskin leather from products leftover from the Icelandic lamb industry, but the market collapsed in 1991, so we decided to try something a bit different and turned our hands to another waste product: fish skin."
Fishing has traditionally been one of the island's main sources of income, so there's no end of sources to get discarded salmon, cod, wolffish, and perch skins from. And as it turns out, making leather out of fish skin isn't as unusual in this part of the world as it first appears. In fact, the practice has been commonplace in Arctic regions for centuries, where people have used it to make footwear, clothing, and all variety of ornaments, including jewellery.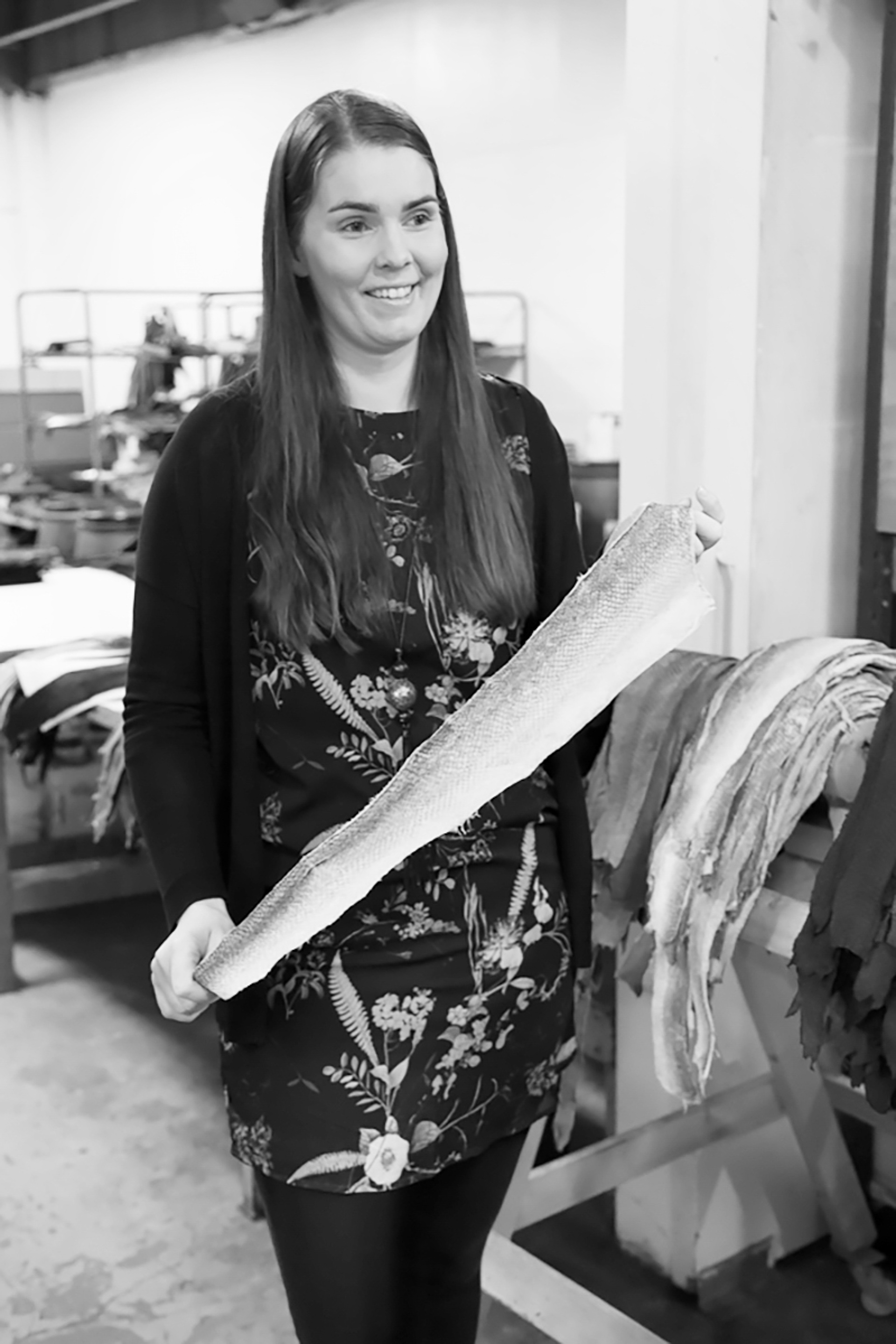 Still for the team at Atlantic Leather, starting from scratch and turning a cold, slimy piece of dead fish skin into luxury leather wasn't obvious. Despite years of combined knowledge in the tanning of mammal skins, the first results were a disaster.
"We couldn't stop making gloopy fish soup," laughs Steinunn, recalling the terrible 200 or more practice runs in the tannery. "Fish are cold-blooded rather than warm, so we had to find a completely new way of working. Some of the first things we produced would give you nightmares, but luckily, we then got the hang of it."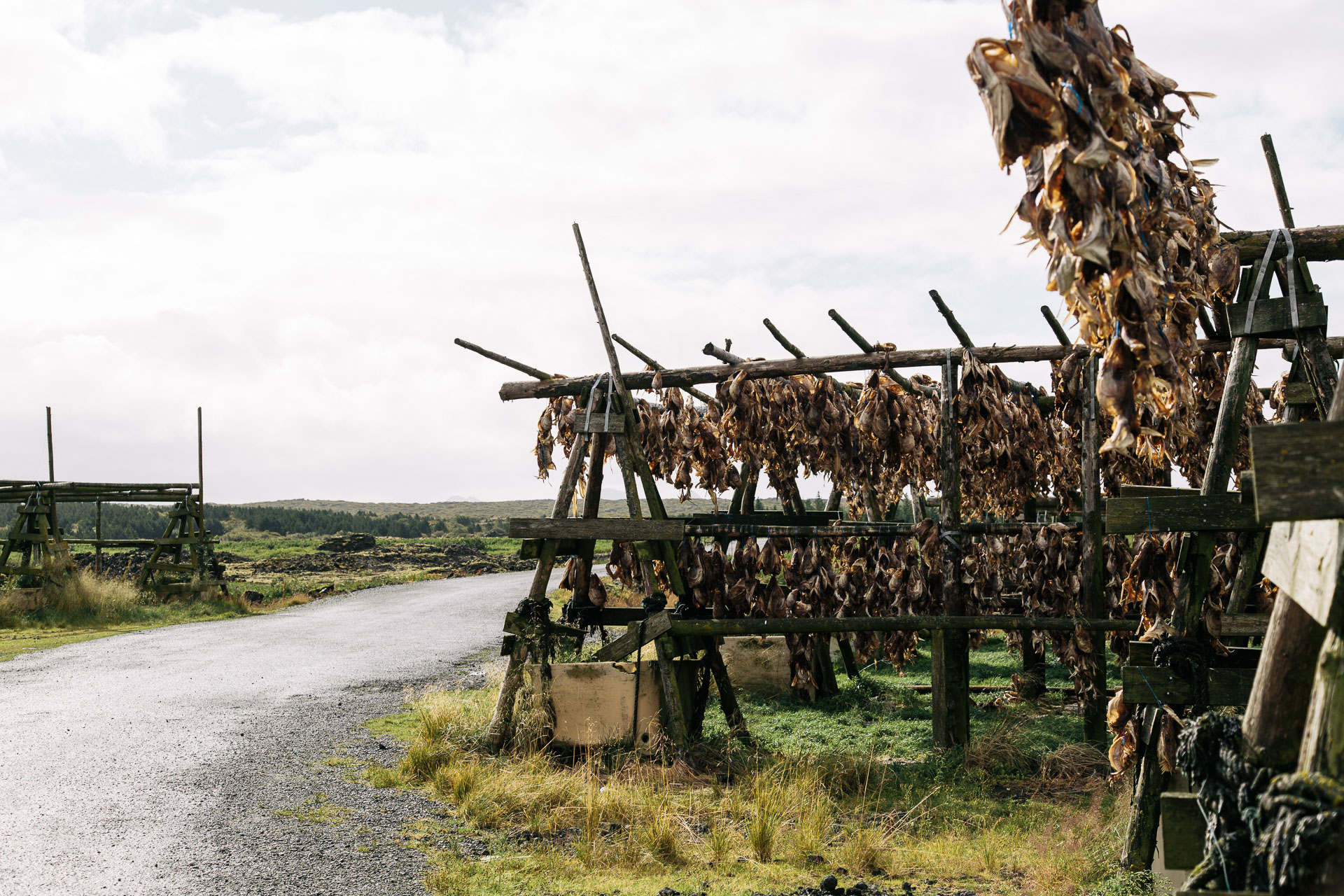 This is somewhat of an understatement when you consider that the company's 21 employees can produce nearly a tonne of fish leather every month, which roughly equates to 2,000 skins per day. Already 98 per cent of production is exported, but international demand is continuing to grow, especially after a raft of prestigious awards – including one for 'best leather in the world' – at trade shows.
So how is it done? In a nutshell, the tannery takes delivery of frozen skins that they then defrost when needed. Afterwards, they clean the inside of the fish skin by removing all fat, before soaking it in a special mix of soaps and sodium carbonate. The result is a durable material that can then be dyed in more than 4,000 different colours. Incredibly, the entire process is pretty much non-impactful on the environment – even in terms of electricity consumption, as most energy in Iceland is either geothermic or hydro.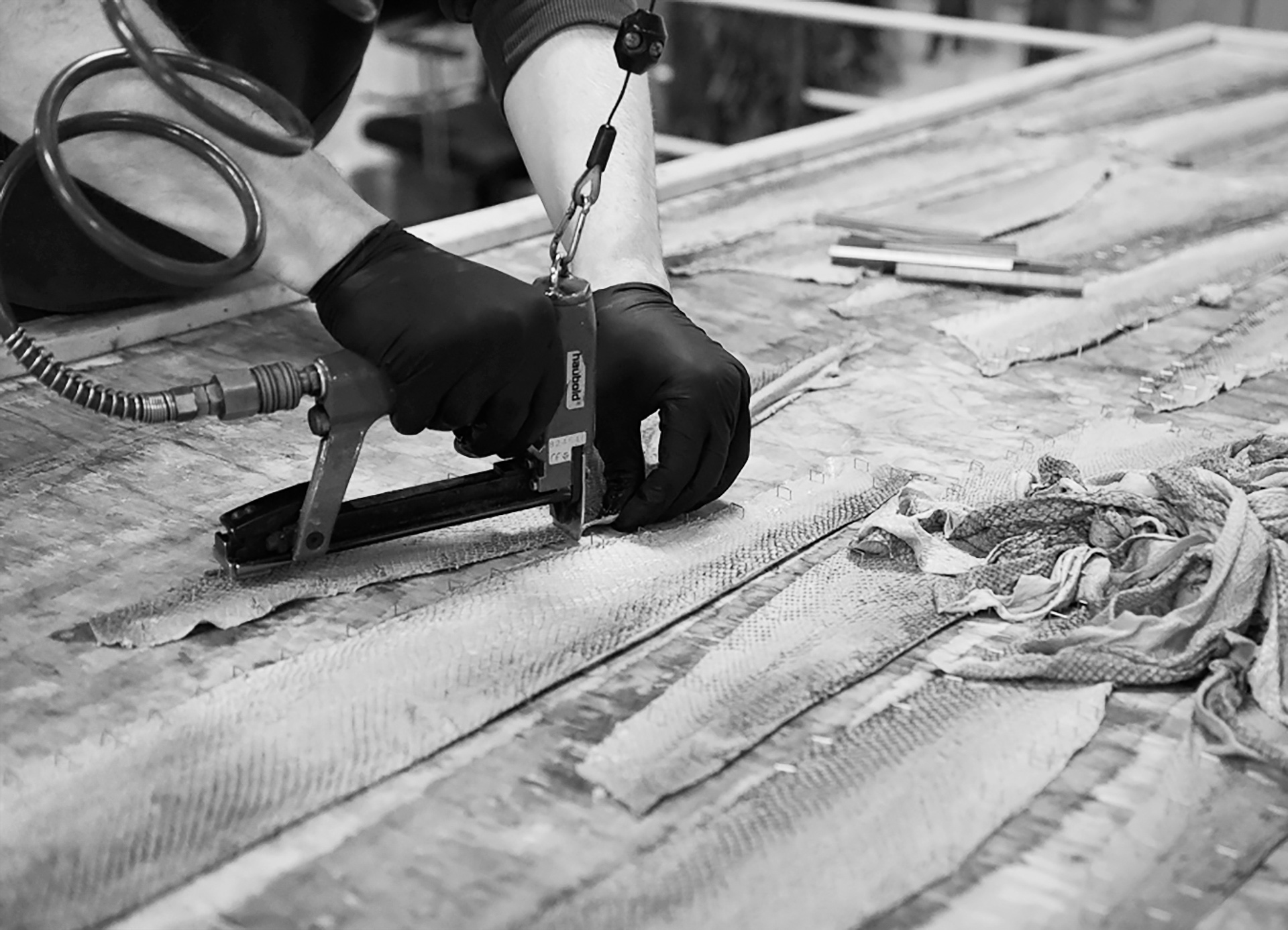 Hooked yet? Maybe it's time to talk about the smell, which is something Steinunn from Atlantic Leather is best placed to do, as she spends her life surrounded by the stuff.
"This is always the first question we always get asked," she replies with a big grin on her face. "I like to tell people to try for themselves and they look terrified as if it's going to suddenly start stinking, but it doesn't. It's rather boring, and smells just the same as normal leather."
It all sounds too good to be true, but can a piece of cod skin really hold up against conventional leather? Well, according to Heidi Carneau of Heidi & Adele, a Franco–British fashion brand that specialises in rare leathers, this fish skin is actually far superior to the cow's hide that most of us like to wear.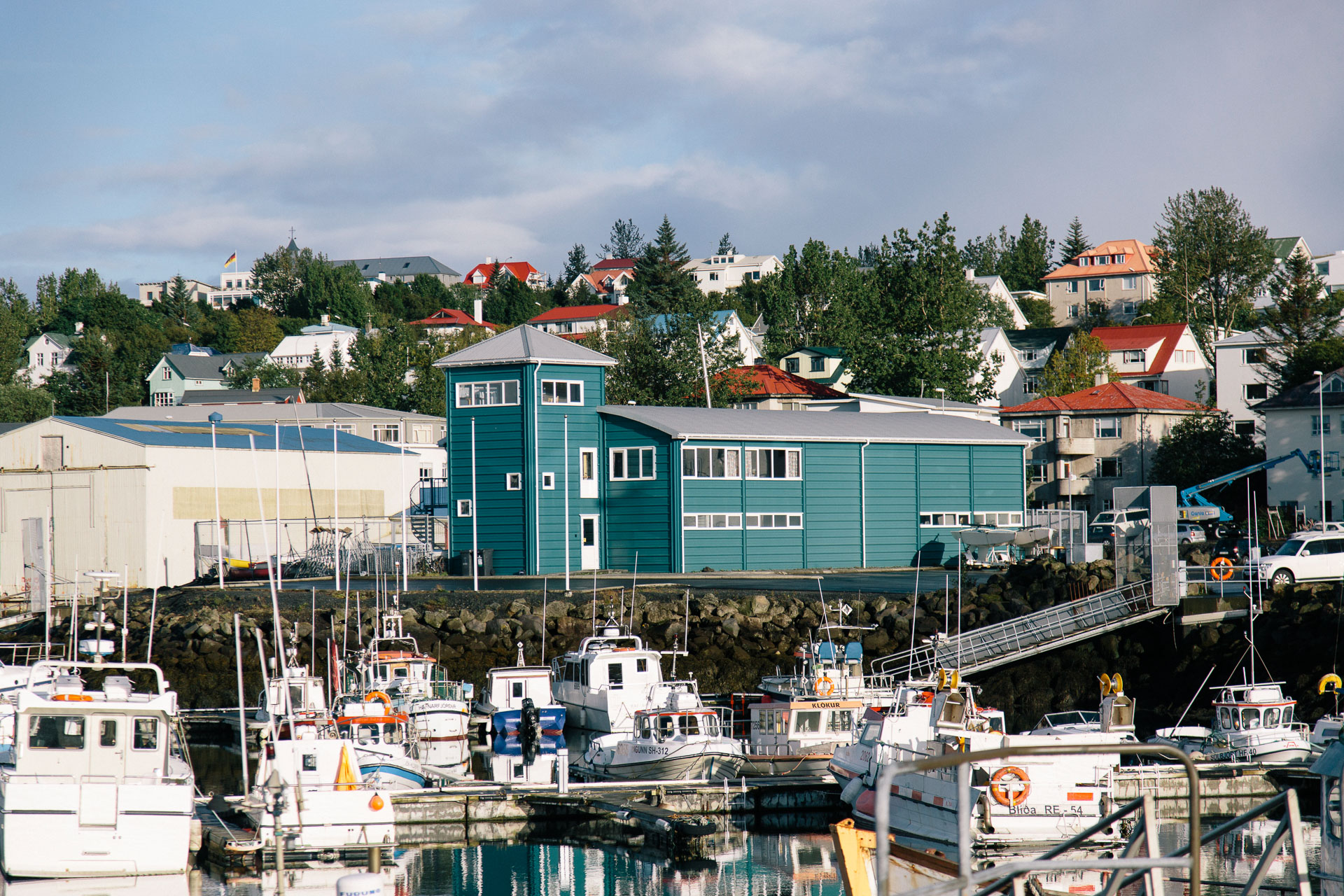 "People are often surprised about the fact that fish leather is incredibly strong and hard-wearing," she says. "This is due to the alignment of the fibres in the skin: in mammals, these run parallel to each other but in fish they are in a criss-cross pattern, making fish leather much stronger on the same thickness basis. Fish leather is also a particularly sensory material, and the textures of these skins are remarkable. Eel has been dubbed the "silk of the ocean" for a good reason."
Hard to imagine the ugly conger having the smoothest skin but there you go. So if you're looking for quality, individuality, and sustainability with your next leather purchase, why not opt for fish? You'll definitely be ahead of the wave and if you can't quite bring yourself to say you're wearing cod or catfish, you can always pretend it's something else.
John Silcox is a freelance journalist, based in London. Keep up with him on Twitter.
The header image, of the rows of drying fish at Atlantic Leather, was taken by David Powell.
Tagged: