City Without a Suitcase | The Artisans of Athens
Marooned at the Parthenon with nothing to wear? Dress yourself head to toe in Athens' finest
In this series, we look at where to go if you land in a city without your suitcase. Where would the locals shop for their shirts or shoes? Where would you find the sharpest tailoring, the best haircut or the most soothing shave? These artisans and craftspeople are often overlooked by travellers, but they're often what gives a city its soul.
Athens is the perfect city. This I genuinely believe. As well as being perhaps the most historic city on the planet, rivalled only by Rome, Athens is cheap to get to, full of amazing food, and hot. I first arrived in Athens, it turns out, on a strangely symbolic day. On August 19th, Greece's bailout was finally over. What that means is harder to discern from the ground – there's still ample, visible poverty, and niggling frustrations at the way the country has been treated.
There's also the shoots of recovery – or maybe not. It's hard to tell with the Greeks. The majority seem so relaxed and accepting most of the time that any sense of positivity I pick up may just be a contrast to my own downtrodden English pessimism.
Digging its way out of an economic crisis, in a country with an unemployment level still around 20%, Athens has an abundance of talent, often unused. But when that talent comes out, Athens shines with products that bear a special part of the rambling, sprawling metropolis (from the Greek, of course) that surrounds you.
"As I sit outside chatting with the employees, a swathe of tourists from all over the world congregated for a chance to have sandals made by the family who crafted shoes for John Lennon and Jackie O"
If you were to end up landing in Eleftherios Venizelos airport and find that Aegean Airlines had managed to leave your baggage in Serbia on a layover, here are the places you'll need to find.
Where to Go for a New T-Shirt in Athens: MOHXA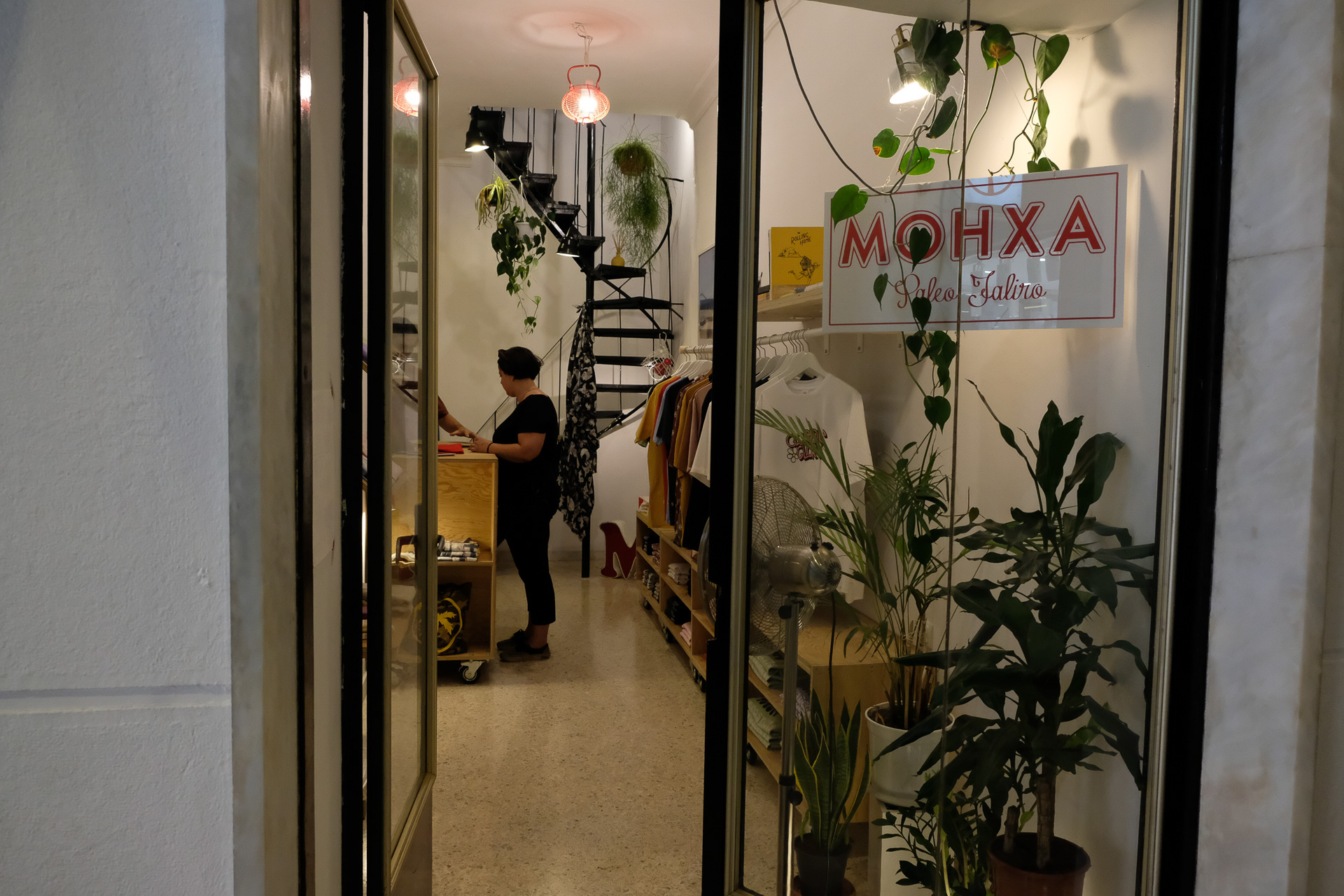 Found on the cusp of Exarcheia, Athens' anarchist district, and the central regions housing the Hellenic Parliament, the guys behind MOHXA have an Athenian story behind the clothes they now sell from their first physical store. After years of working solely online, George Papachatzopoulos and Iason Pachos set up shop on the 16th May 2018, exactly five years since they released their first collection.

The date became symbolic enough to MOHXA that it now features on one of their latest t-shirts – but it's not the only thing from their personal history that has found its way onto their clothes. Papachatzopoulos and Pachos grew up together in Paleo Faliro, Athens' southern seaside suburb. "Retirees with dogs, no bars," the guys say, "a bit like Florida." On one of their t-shirts is a palm tree with the words 'Paleo Faliro' written underneath.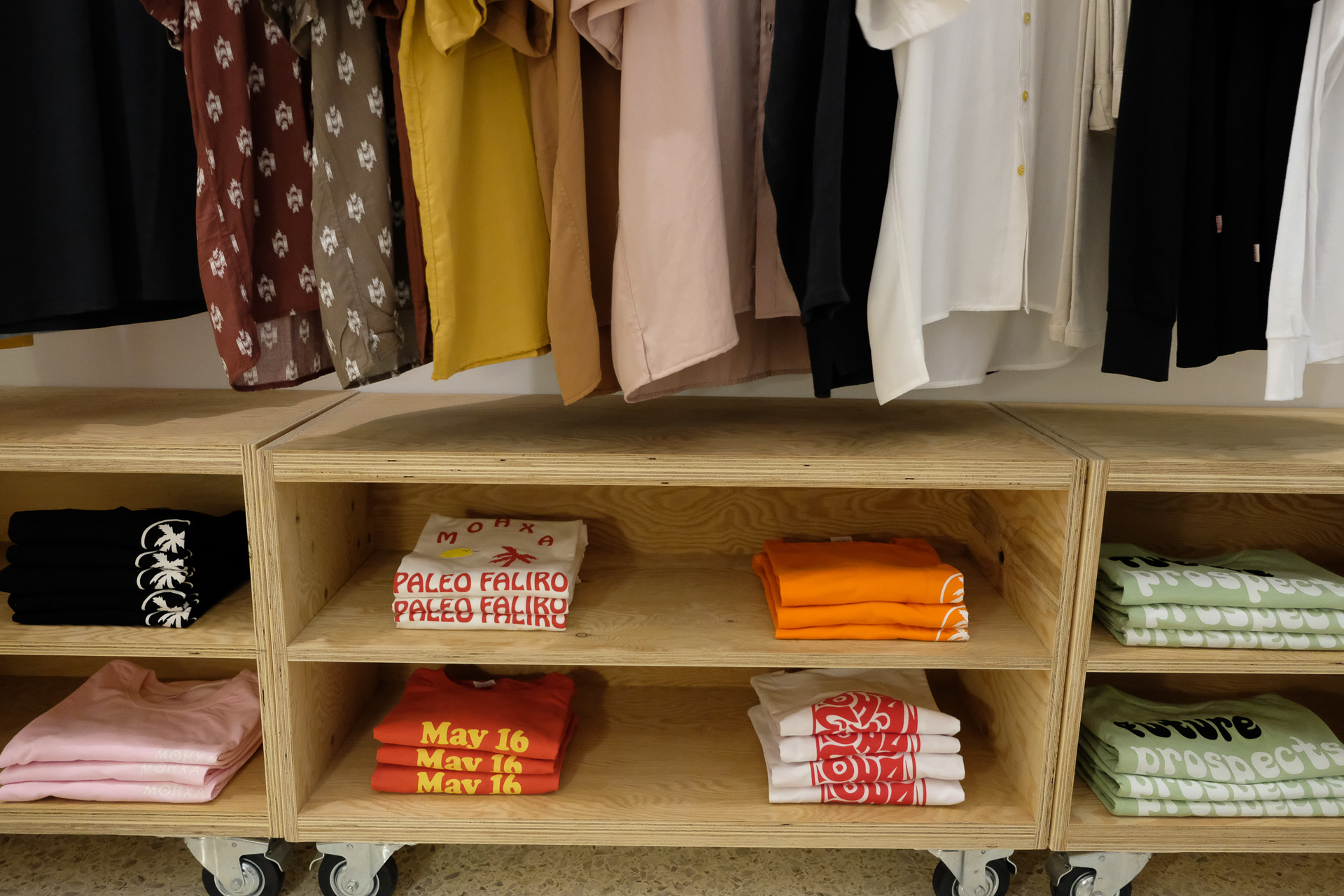 MOHXA has a beachy-vibe but it's not exactly surfer gear; a skater influence but you might not put them straight in that category. "I think this is Athens," Pachos says, "this lack of label is here – I just came back from the States and I saw there how easily targeted and branded and labeled you are, it's like 'this, this, this, and this' and with like five words you can explain a whole personality. Here we don't dare do that, personality is a deep thing, very subtle, you don't go ahead and put two words to it."

Relaxed in their backstreet store, you don't feel much need to put two words to anything.
Where to Go for New Shoes in Athens: Melissinos
While MOHXA takes on the youthful vibe of the city, Pantelis Melissinos, and his sandal shop, have roots deep into the city's history. It's not just that the family business has been around since 1920, it's their particular style. Pantelis remembers his father taking him on trips to the old Acropolis Museum to sketch the sandal designs.

Melissinos is certainly not an unknown entity, and as I sit outside chatting with his employees, waiting for the store to open, a swathe of tourists from all over the world congregated for a chance to have their sandals made by the family who crafted shoes for John Lennon and Jackie O. But those were his father's clients; Pantelis himself now has his own stories, telling me the tale of the secret service blocking off the street outside his store so Joe Biden's wife and daughter could get their own pair of Melissinos sandals.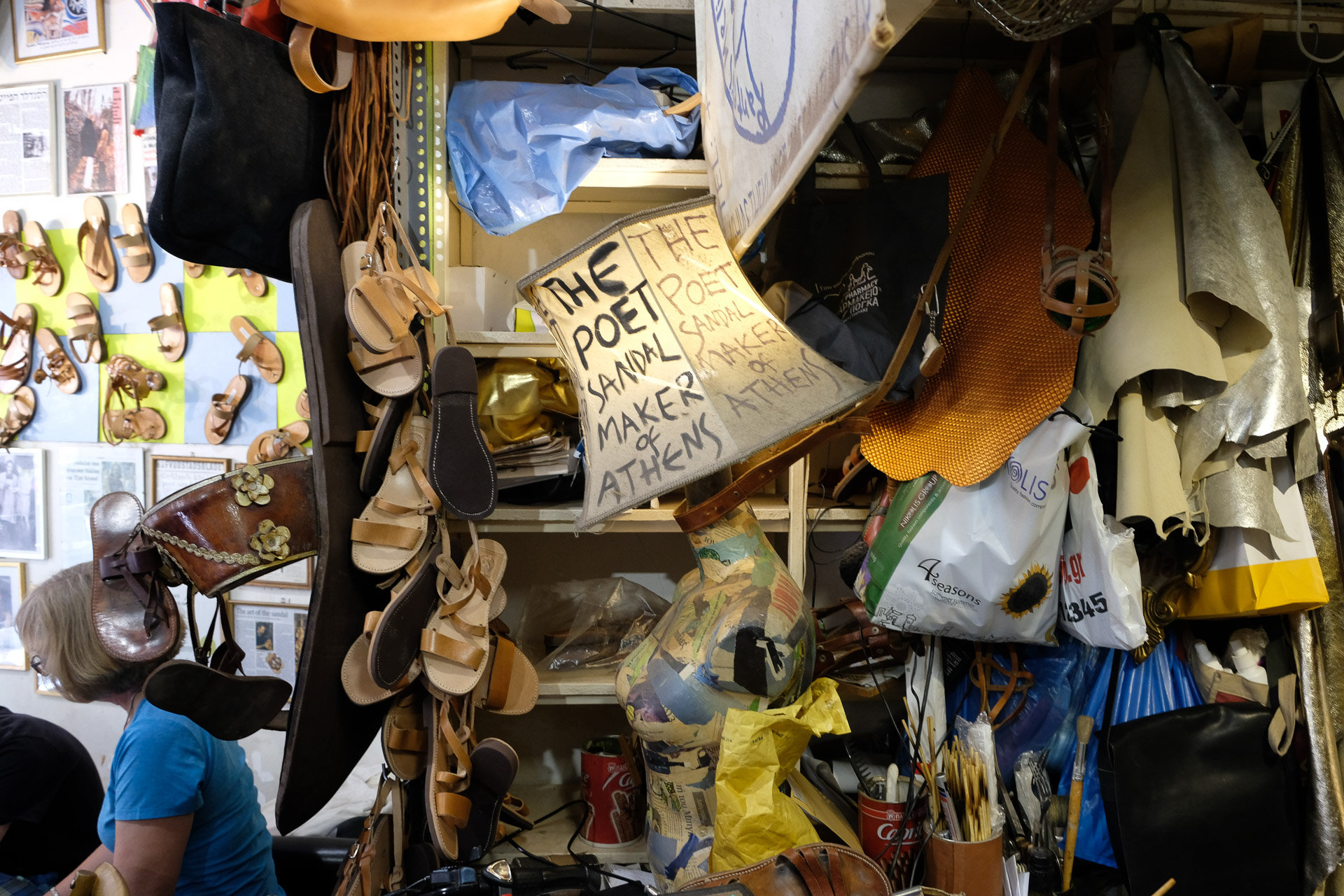 Pantelis studied illustration and then painting at New York's Parsons School of Design. While most of the sandals are from a set of designs priced around €40 to €50, it's in the more individual orders that he gets to play artistically. Someone comes in with an idea and, as Pantelis puts it, they "negotiate" the design. "I also have to put myself in it," he says. Along the walls are his paintings; the chairs you sit in to get your sandals perfectly fitted were also likely painted by him.

The store itself, in a ramshackle way, feels like a workshop taken over by artists. It doesn't breathe some idea of organisation and business, it tells you that things are created here that would not be created anywhere else.
Where to Go for a Tattoo in Athens: Ritual Tattoo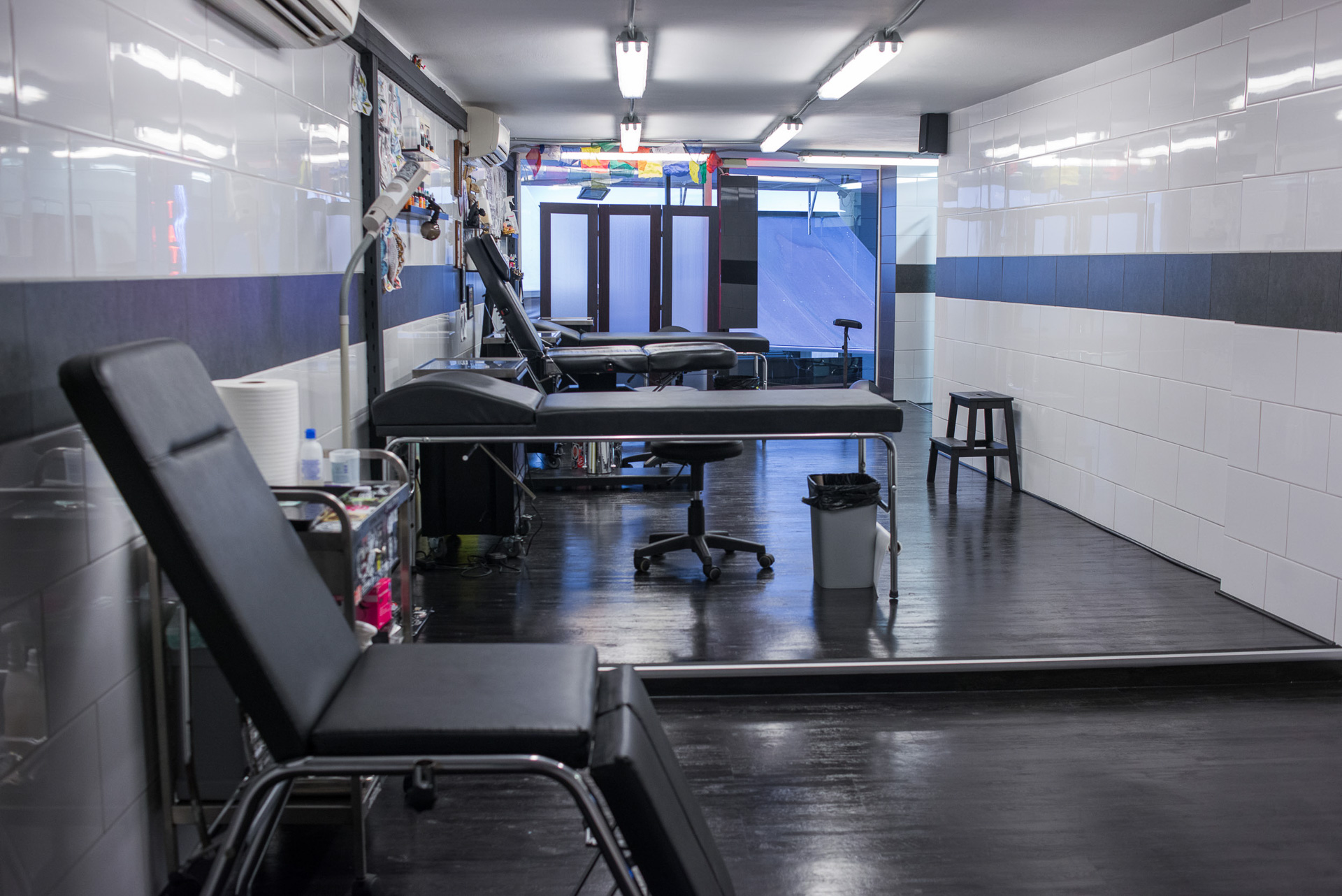 For a nation so bound to the sea and to sailing, it's no surprise that you can spend a fair bit of time at the port of Piraeus. Daily ferries heading out in the Aegean can whisk you to far-flung islands of white-blue houses and beachfront tavernas – an experience as Greek as Homer himself. On one of these ferries recently, a friend turned and asked what my criteria for tattoos was and I was flustered, completely without an answer.

Thinking back, I realised that the criteria changes as I age, and I've now regressed somewhat, no longer looking for meanings and connections in permanent ink, but just prettiness. I want tattoos that look nice.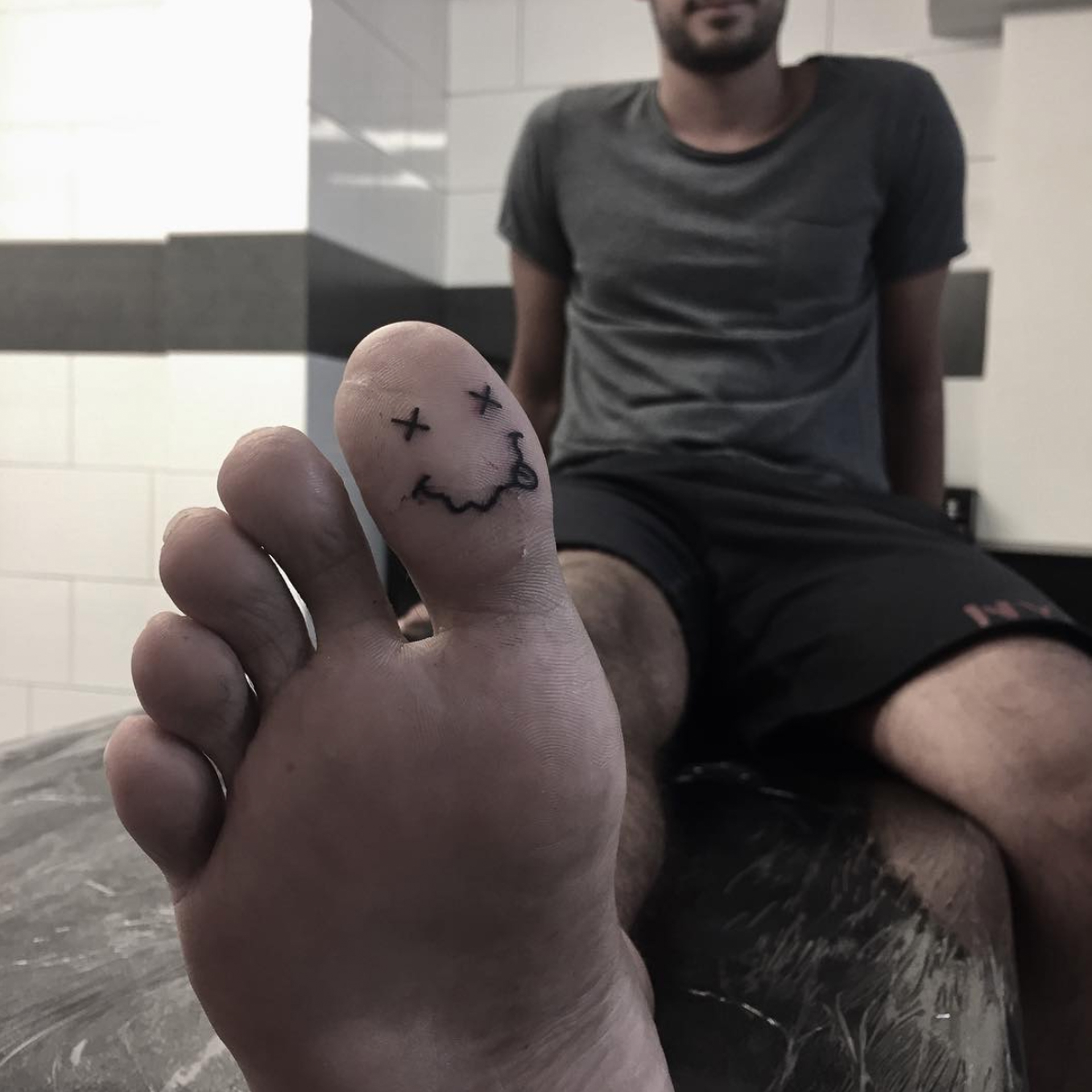 It's in this vein that I discovered Ritual Tattoo, off one of the centre's main shopping streets, and Phevos Naoumis's latticework-esque designs. On the leather couches of their foyer, I point out a design in his book that I love. He's done it already, he says. He never does the same design twice – but he'll make me another one in a similar pattern.

With that, I have Naoumis's work clasped indefinitely to the inside of my left forearm. Two vague hearts spiralling outwards, hovering either side of collapsing diamonds. And he's not just limited to the line designs I now sport – Naoumis and the other artists cover a range of tattoo styles and disciplines to satisfy the discerning, well-inked Greek.
Where to Go to Smell Nice in Athens: Korres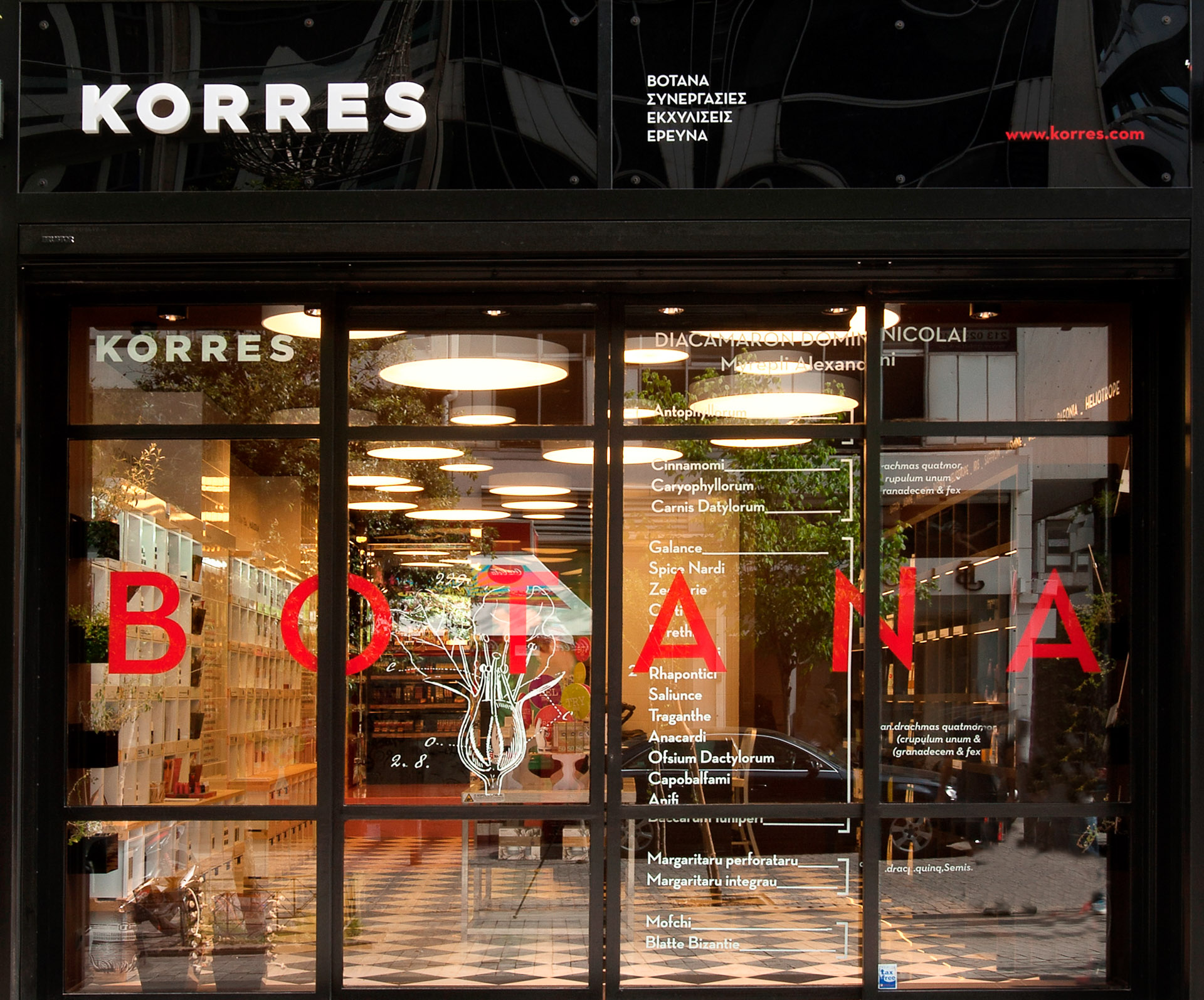 Not too far from Ritual Tattoo is Ermou, one of Athens' main high street-style shopping districts, at the end furthest towards the parliament building sits the main store of Korres. Admittedly, Korres is not a tiny boutique ready to be discovered – it is, however, a company that is especially Athenian.

The herbal, earthy products – which can now be found on shelves all over the world – were birthed in a laboratory of sorts. Somewhere behind the ancient Panathenaic Stadium was Greece's first homeopathic pharmacy. It was there that George Korres started mixing together different natural ingredients, many of them coming from specific Greek regions – take their flagship scent, Santorini Vine.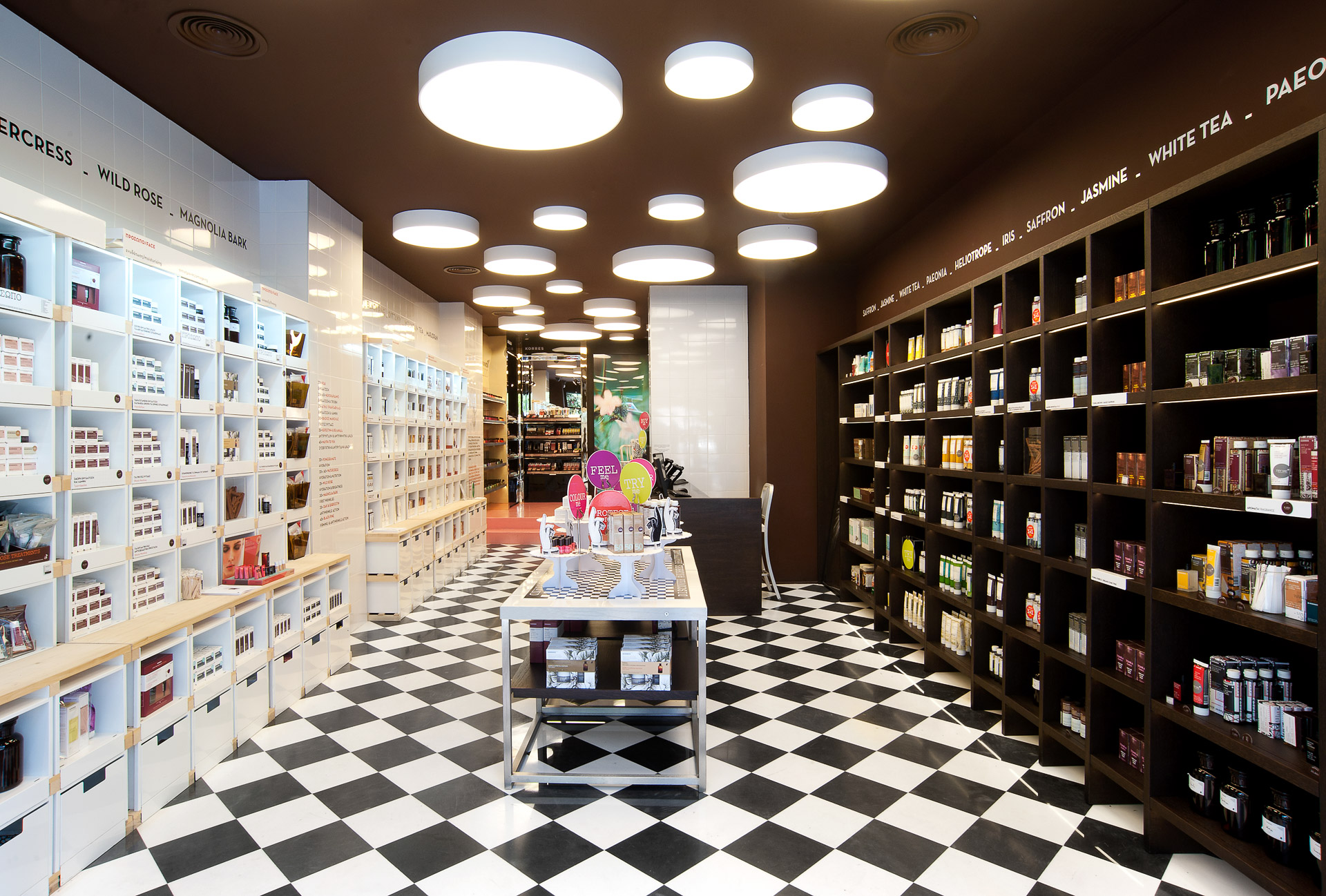 Though Korres' homeopathic origins open the company up for as many jokes as you care the take the time for, the products themselves have yet to disappoint, and flourished from those inauspicious beginnings to become a name that's known from Slovakia to South Korea. To feel a little closer to their origins, the Ermou store, with its multilingual staff and scents to send your weekend spinning, is worth a stop.
People will never stop wanting to visit the Acropolis or the myriad other sights, or stop trying to find the best souvlaki. And should you choose to tick those sights off your bucket list, it's worth finding out what new enterprise has reared its head in this proud, peerless city, sweltering through the heat to create something new.
James Tennent is a freelance travel writer. Keep up with him on Twitter.