Gosha Lovers | A Guide to Rubchinskiy's Saint Petersburg
Ahead of the designer's next show, we break down Russia's old Imperial city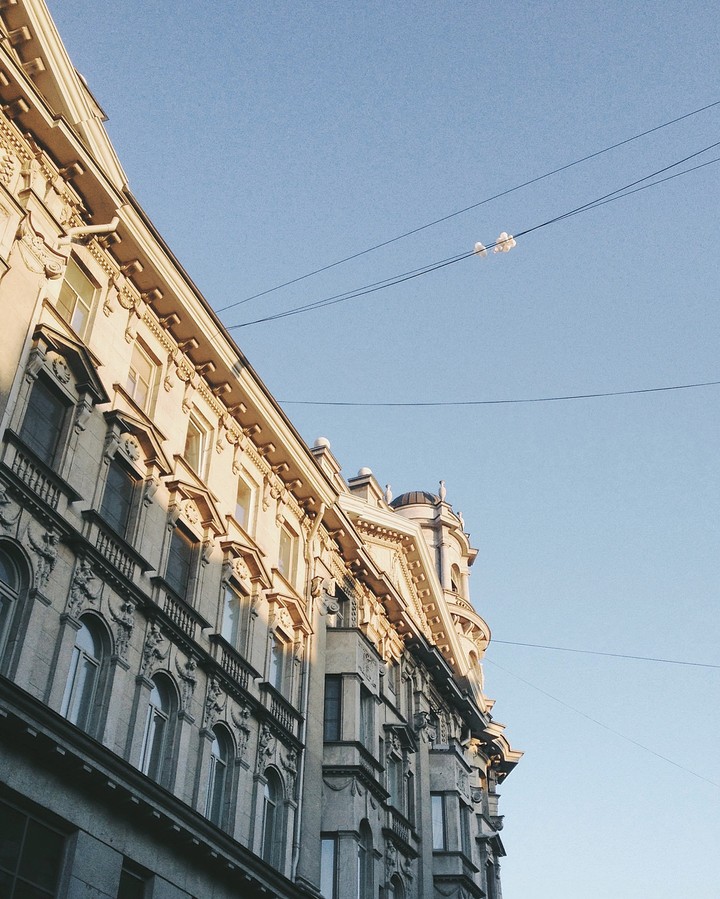 Photo: Daria Piskareva
Gosha Rubchinskiy has been a catalyst for the explosion of interest in Russia and its new generation. Not only did he export a quintessentially Russian look across the world, but he also captured the fearless spirit of the first Russian generation who no longer define themselves as post-Soviet.

This month in St Petersburg, Rubchinskiy is showing a collection in his home country as part of his collaboration with Adidas. Unlike his previous show location in Kaliningrad, St Petersburg is a world-renowned cultural destination, a city of dazzling Imperial splendour and known as Russia's window onto the West. It's also a city which has a unique youthful romanticism, and – for Rubchinskiy – a place full of personal histories which have defined his vision.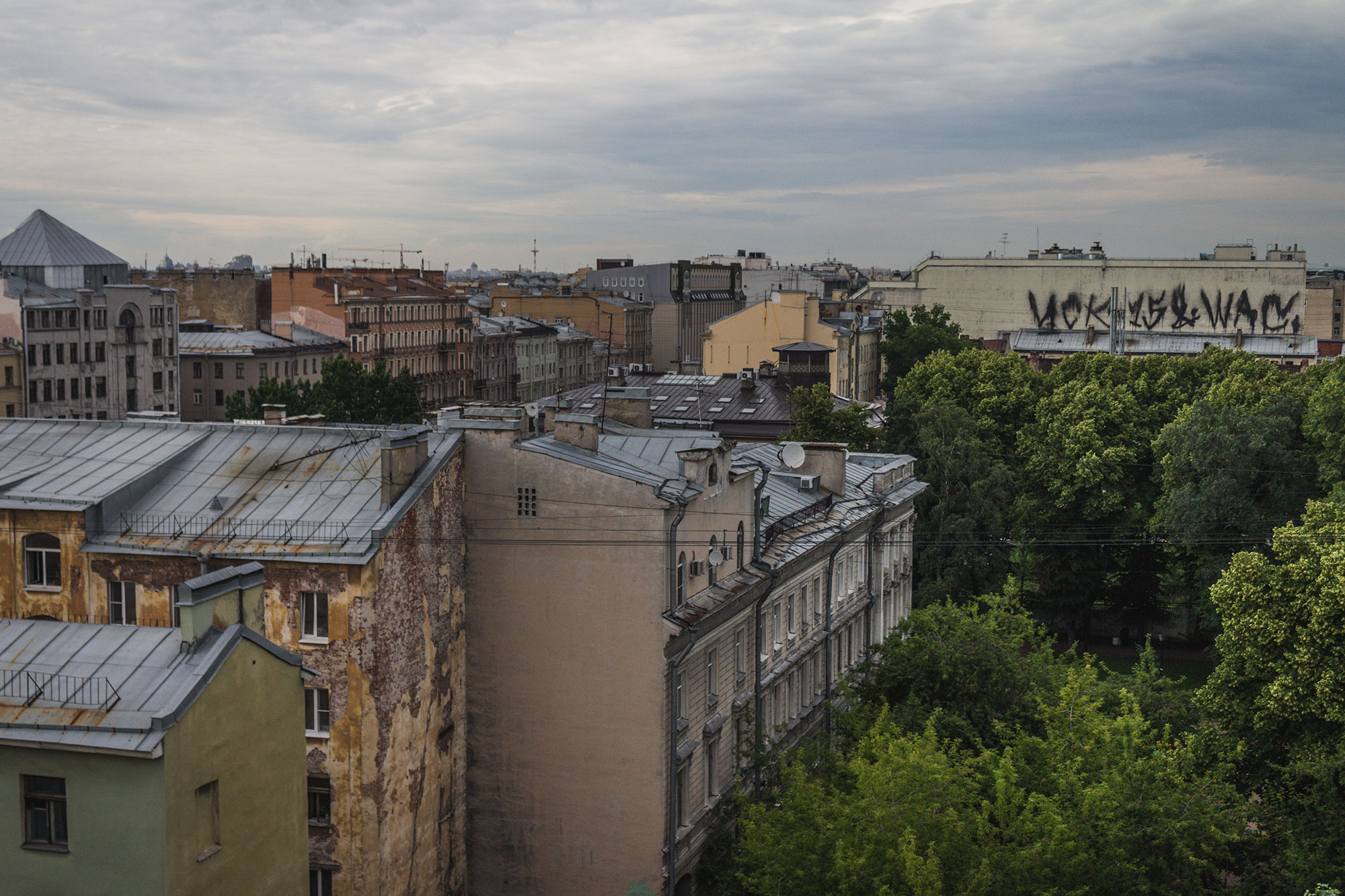 St Petersburg is where one of Rubchinskiy's key visual works, Transfiguration, was produced. He developed the project in New Holland, the summer creative space on a 18th century artificial island in the heart of the city. It also had a skateboard bowl which enabled Rubchinskiy to create portraits of his skate crew in their element, (later combined in the book with Orthodox churches, classical statues and paintings, and landscapes surrounding the city). The juxtaposition of the earnest portrayal of youth and diverse cultural symbols has since become one of Rubchinskiy's trademarks, and also captures the atmosphere of romanticism unique to St Petersburg.

Ahead of Rubchinsky's next show, we break down Russia's most romantic city, and there are plenty of things to do in Saint Petersburg.
History
Built by the most renowned architects from Italy and France, St Petersburg was meant to become a facade of the new westernised Russia. As a result, the city combines the elegance and poise of European capitals with Russian-style huge scale – a surreal image of Europe dreamed up by a megalomaniac. Due to two centuries as a capital of the empire, St Petersburg has a vast number of palaces of diverse architectural styles: the Winter palace, St. Michael's Castle, Stroganov Palace and Alexander Palace to name a few. Thanks to the abundance of canals, it's also often called Venice of the North. In summer, the beauty of the cityscape is amplified by the phenomenon of the White Nights — a few weeks around midsummer when night is practically non-existent, and the luminous hours of violet, purple and golden dusk turn the Neva river into liquid metal.
Underground culture
It's not just the historical heritage and classical culture which makes St Petersburg an incredibly exciting destination — but the way it merges and collides with the city's powerful cultural energy of non-conformism and independence. As Russia's second biggest city, St Petersburg has always rivalled Moscow, making its name as the place of the alternative free-minded artists and creatives. Royal palaces and ballet do not constitute the whole picture: in the 1980s St Petersburg was a centre of the underground rock culture and art scene (including Timur Novikov whose work has been an ongoing inspiration for Rubchinskiy). At Pushkinskaya 10 art centre some memories of the rebellious decade are still preserved.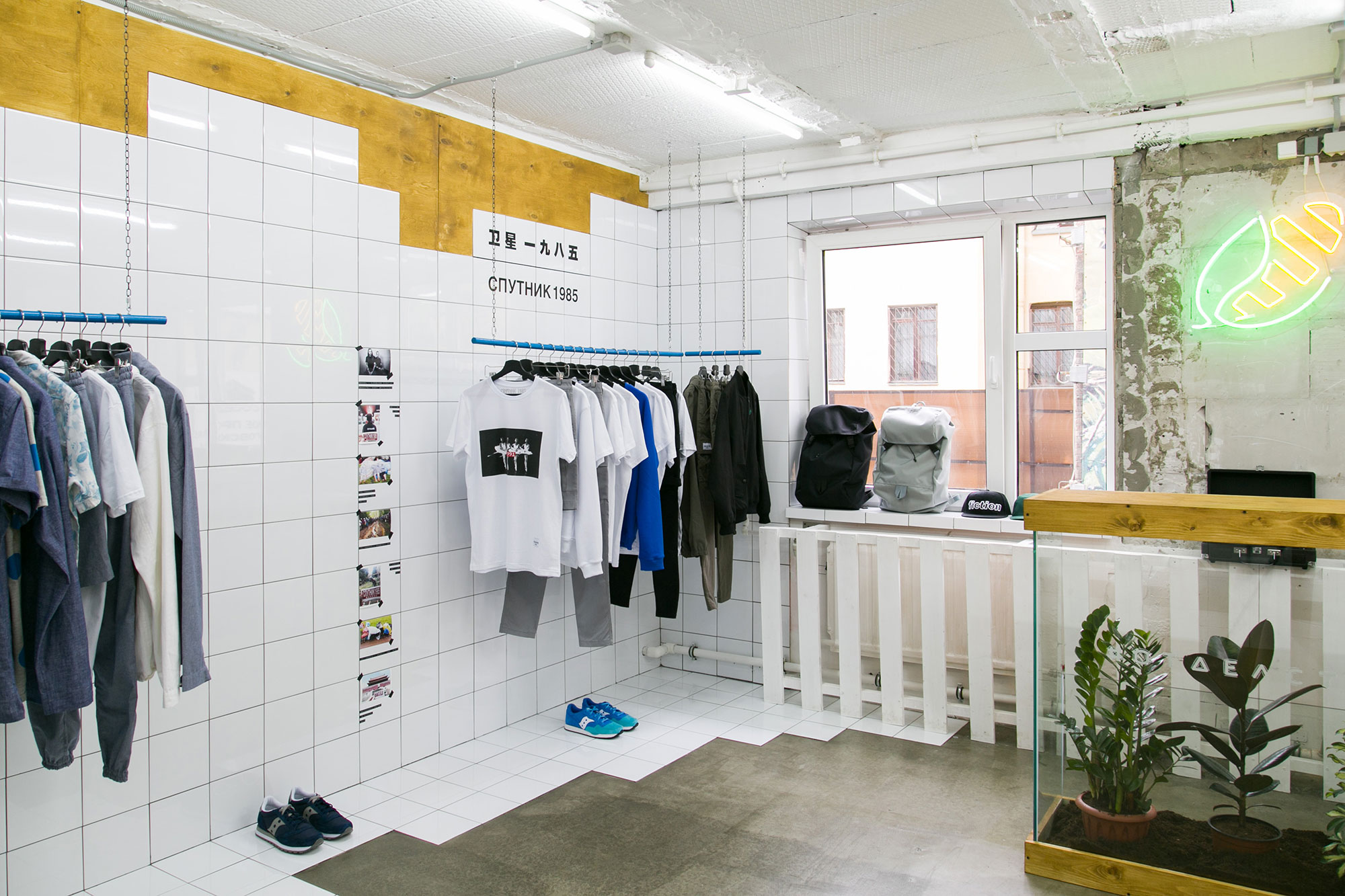 Architecture
The atmosphere of the different not-so-pretty city could be traced in the mixture of urban elements from different decades: the silhouettes of industrial port cranes above the river, the crumbling utopian vision of Soviet architecture (Kuryokhin Art Center at Vasilievsky island or the constructivist Palace of Culture for Communication Workers are perfect examples), monumental, sombre Northern modern (like the famous Tolstoy House). At the outskirts of the city, the vast Moskovsky Prospect would immediately remind you of Berlin's Karl Marx Allee, with skaters restlessly grinding on the granite by the Lenin monument — another illustration of how diverse this city can be. Check out Saint Petersburg's other best buildings here.
Drinking
The go-to places for youthful buzz are small bars — some of Russia's best bars are in Saint Petersburg. Summer here is perfect for night wanderers on a bar crawl: glowing Northern skies, cheap drinks, bohemian atmosphere and plenty of company. Head to Khroniki for a young, hip crowd and great cocktails (be sure to try the speciality, Free Ingria), Redrum for local craft beer, and vodka bar Café Mayak for cheap spirits in the authentic Soviet interior. Union is good for a pre-dinner drink that slides into midnight debauchery; and there's Israeli restaurant and bar Bekitzer for shots and a few bites. The ever-busy Terminal Bar and jazz joint The Hat are the locals' beloved stops on a night out.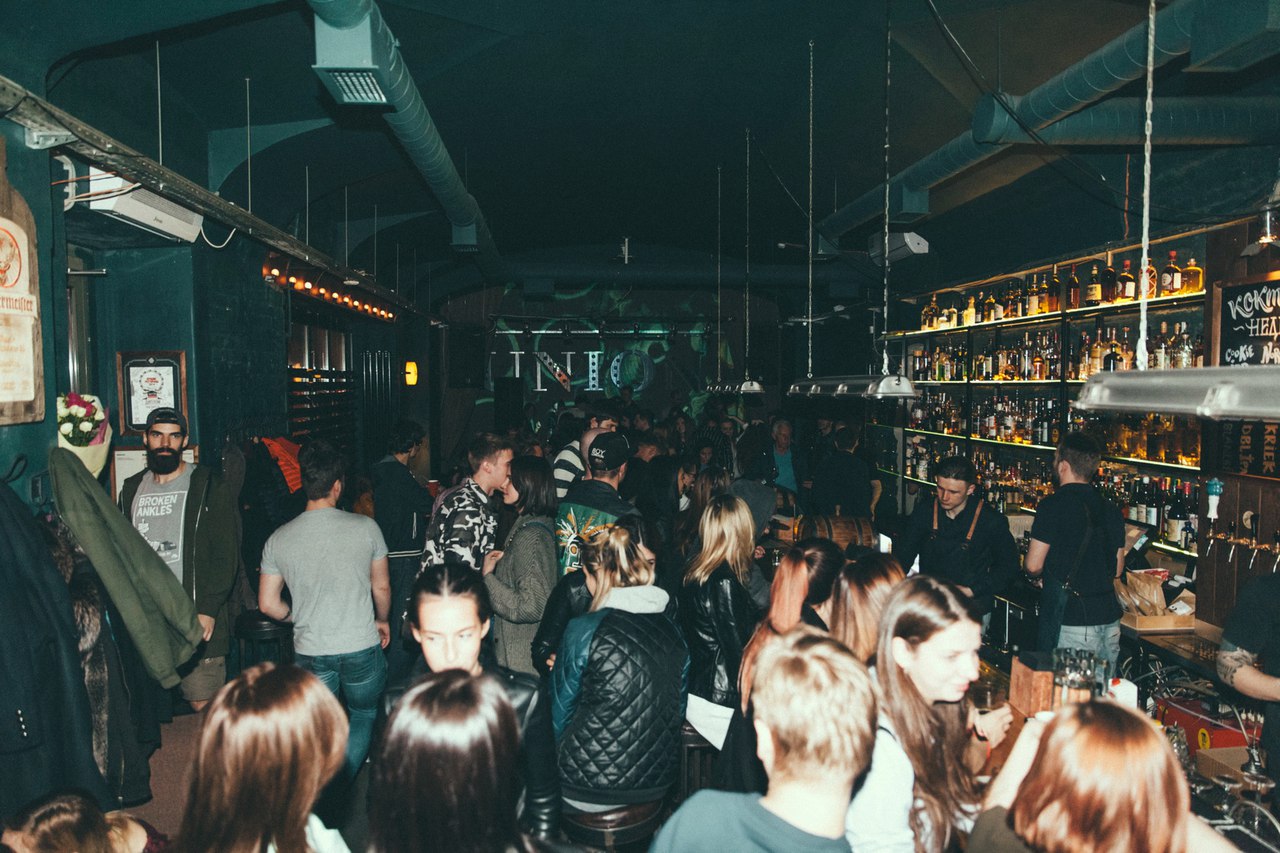 Eating
A low-key local favourite is Clean Plates Society, a restaurant and bar offering simple, reasonably priced dishes and good cocktails. Co-op Garage is the best for a quick stop for pizza and Russian craft beer. Pif-Paf bar serves excellent burgers and cocktails (and also doubles up as a trendy hairdressers). One of the most curious food trends in Russia at the moment is the new Russian cuisine, and Saint Petersburg has some of the best restaurants. The ethos is similar to the new Nordic: simple, flavourful native produce in unexpected combinations. The best places to try are Cococo at W Hotel and the hard-to-pronounce Moroshka dlya Pushkina.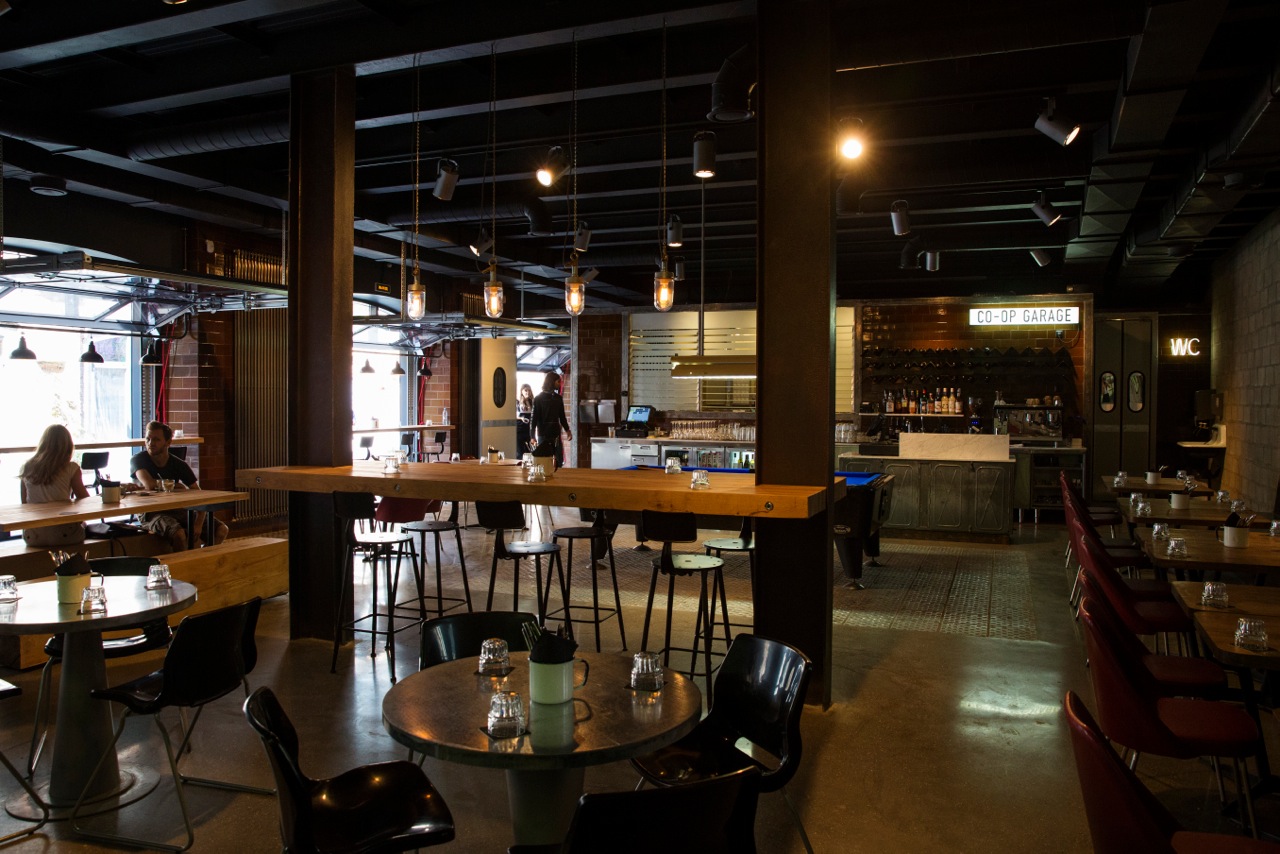 Sleeping
St Petersburg has a few high-profile hotels to offer, W being undoubtedly the most hip. Turgenev House provides a chance to stay in a flat decorated with antiques in the 19th century Russian Imperial style. But to be closer to the youthful creative energy, the best is to stay in one of the city's creative spaces in repurposed abandoned palaces and disused factories. Taiga creative space, just two steps away from the Hermitage, is a 19th-century mansion transformed by young entrepreneurs into a creative hub with a collection of cafes, independent boutiques, workshops and a hostel. Loft project Etagi also has a hostel with three boutique rooms, and is a well-known spot on the cultural map (check out cafes, exhibitions and Otdel store for skater apparel and the hottest Russian streetwear brands). Check out some more of the best hotels here.