How to Photograph Your Lover on Holiday
Make it "a friendly competition with no winners and losers"
Photo: Lesha Berezovskiy
Just because you love someone, doesn't mean you can take a good picture of them.
The majority of holiday photos taken by boyfriends, girlfriends or spouses are super awkward, usually depicting their partner in a static position by a celebrated landmark, or smiling nervously over a cup of coffee. We treat holiday snaps — whether for Instagram or personal archive — as a necessary documentation of the good time had, but rarely try to challenge the format. This summer, Ukrainian photographer Lesha Berezovskiy and his girlfriend, actress Dasha Palahniuk, wanted to do just that.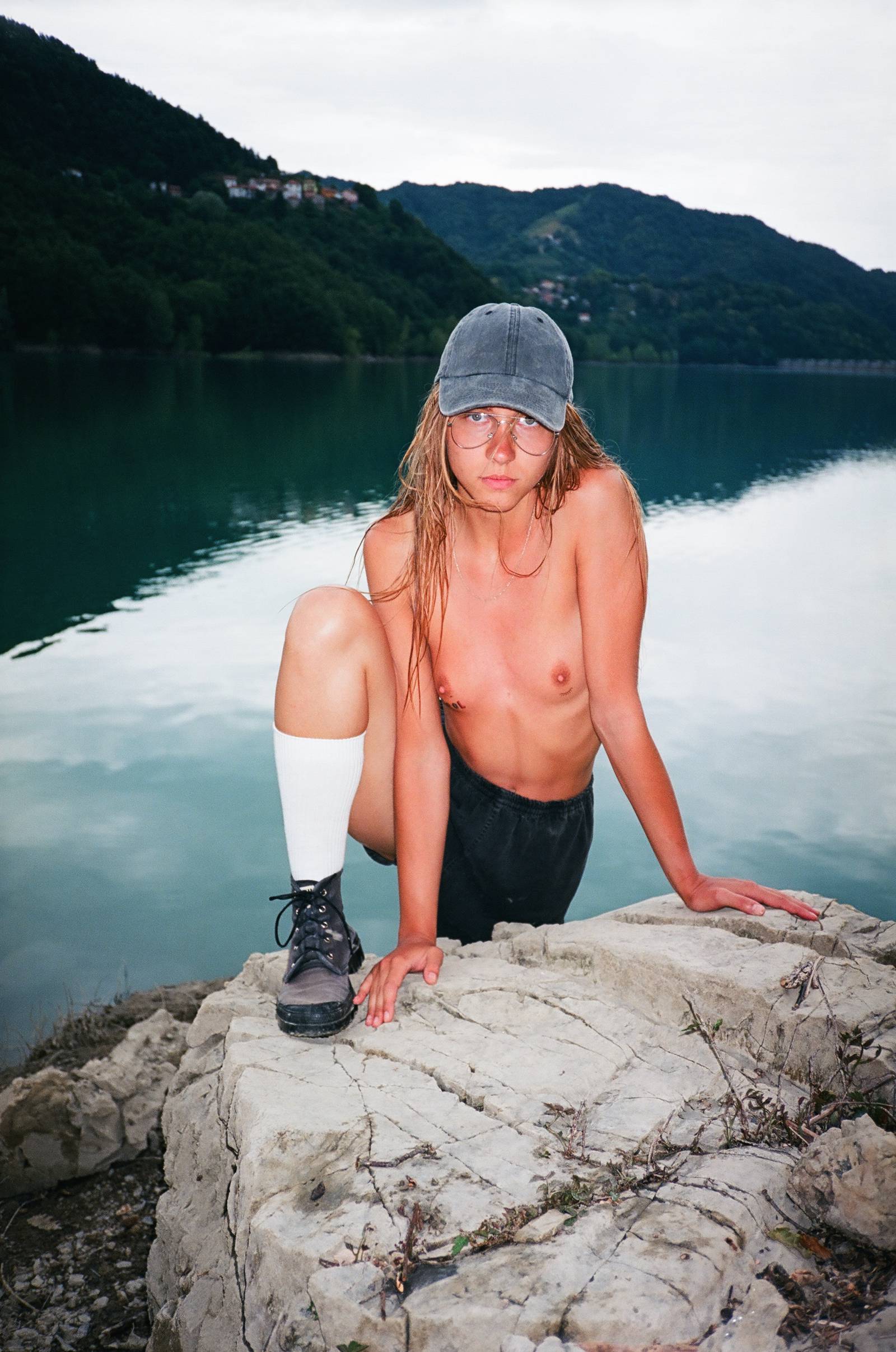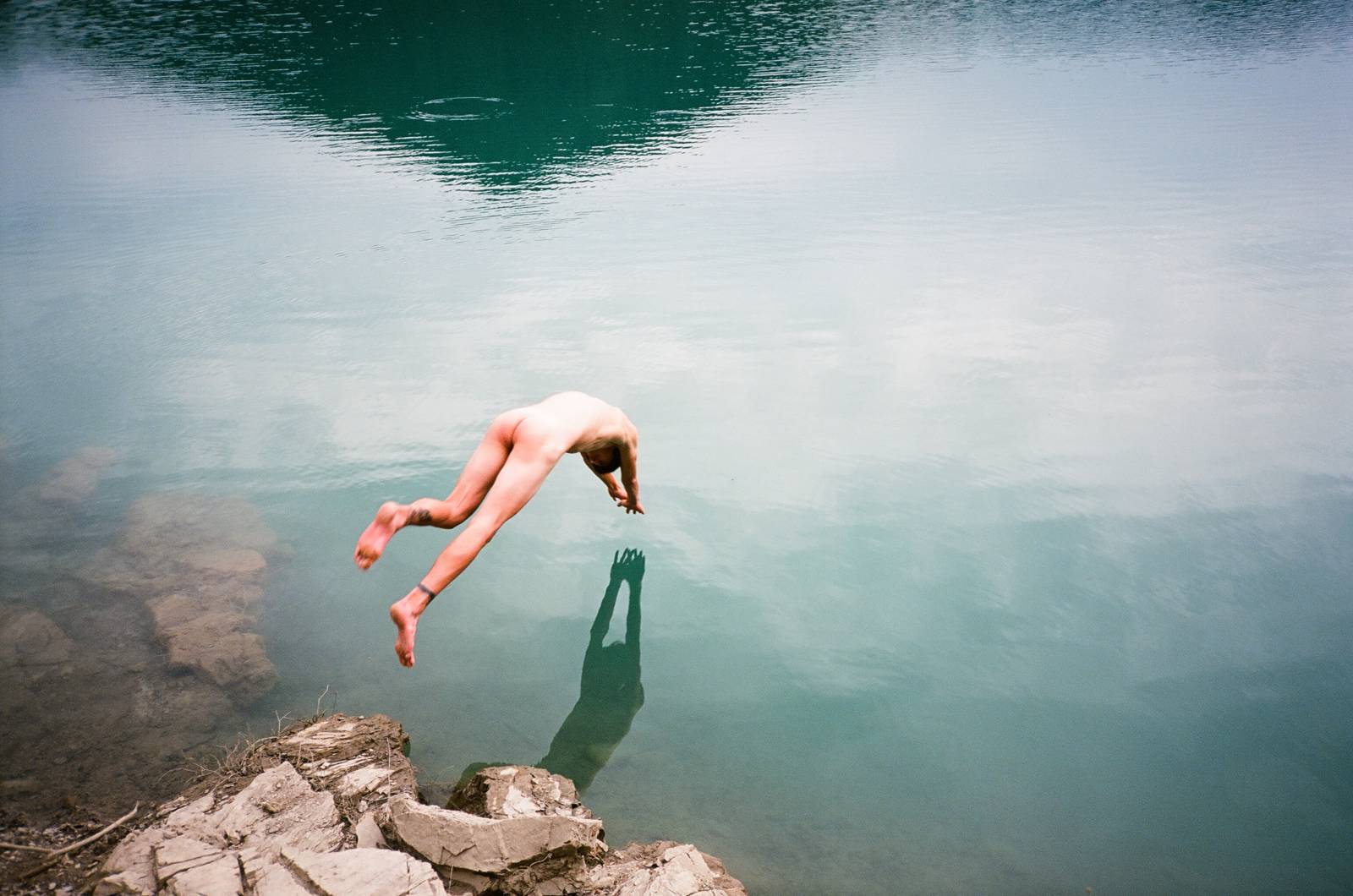 Berezovskiy is an avid traveller who cycled 6300 kilometres through Europe on his own with hardly any money. Since he met his girlfriend Dasha, he realised that most of the pictures he's been taking were of her. When they embarked on a trip to Poland, Berlin and Genoa, they turned photography into a game to be played by two. "I got a disposable camera for Dasha, as I was very interested in seeing what she'd take pictures of, and what would attract her attention, and she was curious to try," he says.

Snapping each other and their surroundings turned into "a friendly competition with no winners and losers, with the main goal of making each other happy with cool and interesting shots."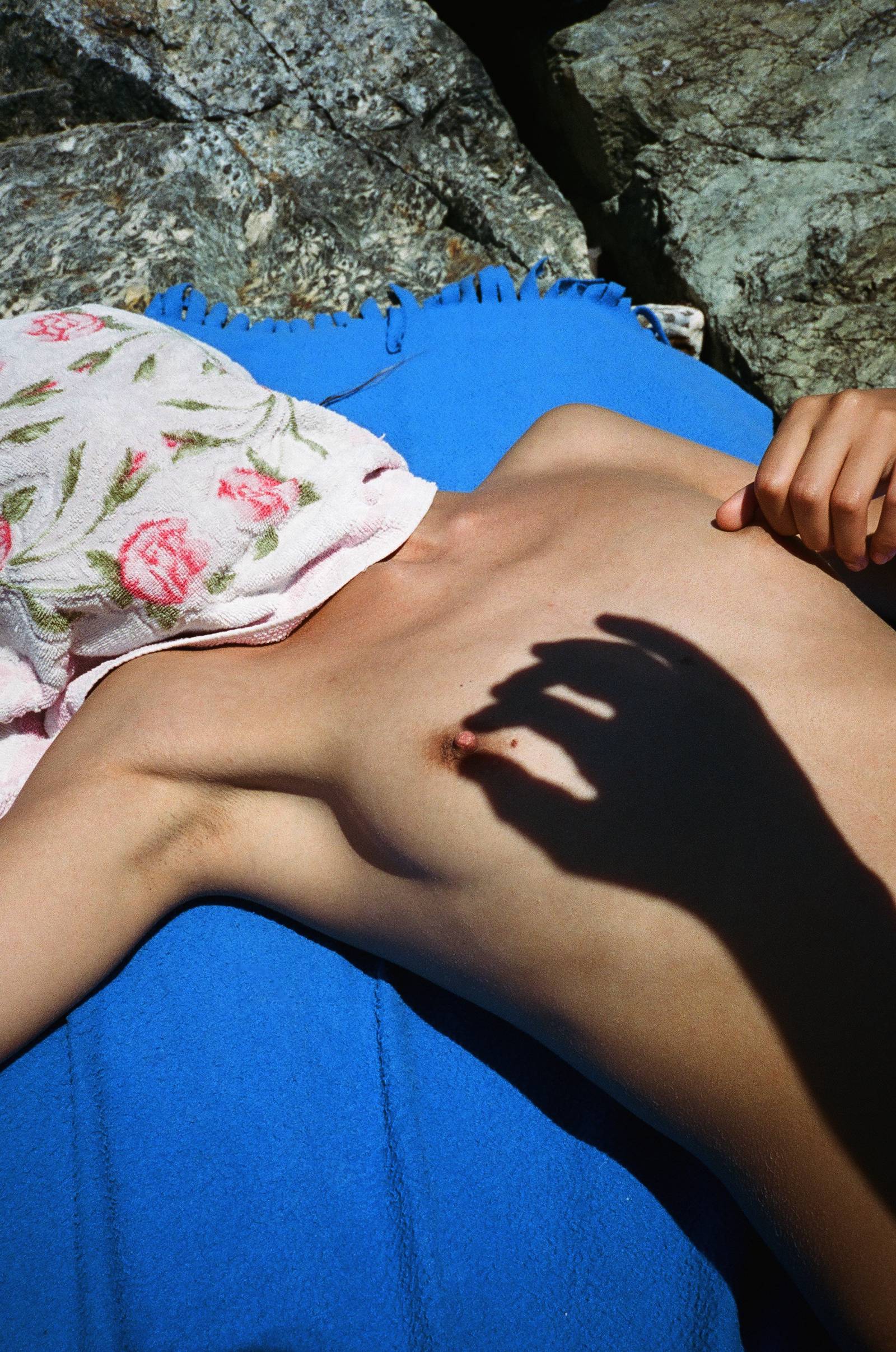 At first Lesha felt uncomfortable being the subject of the photos, but "gradually I got used to her 'Freeze!' and 'Don't move!' commands. Portraits she took of me turned out very intimate — and it's the main quality of a really good portrait in my opinion." As for his shots of her, he adds, "Usually it's quite difficult for me to photograph people and invade their personal space, but with Dasha it's different, perhaps because she's an actress, or because we're just comfortable with each other."

In the photos, the destinations of their journey remain cryptic: there are hardly any recognisable landmarks, just the intimacy of random rooms and sunrise flights, lush textures of the mountains and abandoned aqua parks. The intimacy of the two-sided visual narrative turns all the places into an abstract and radiant Eden.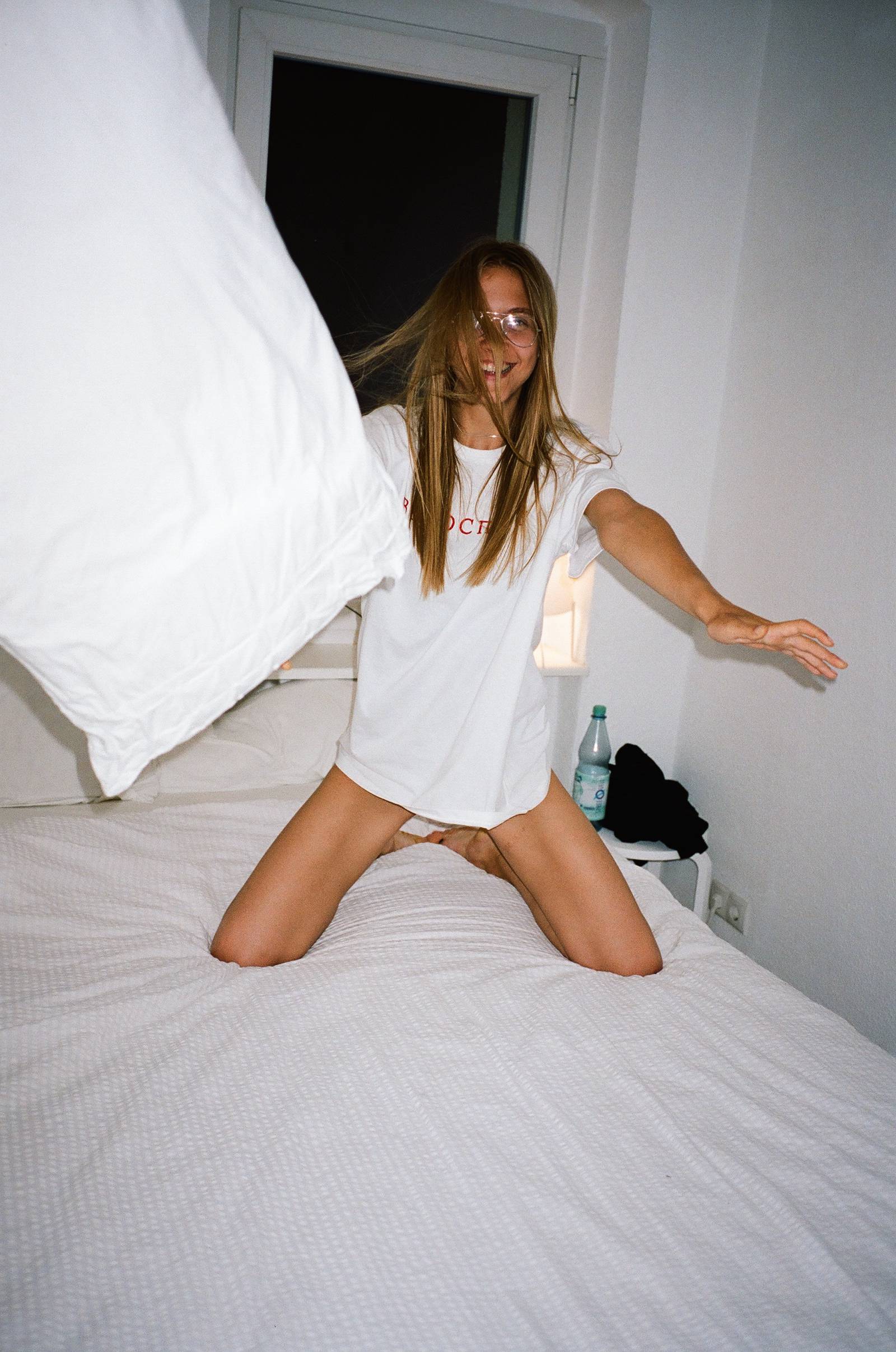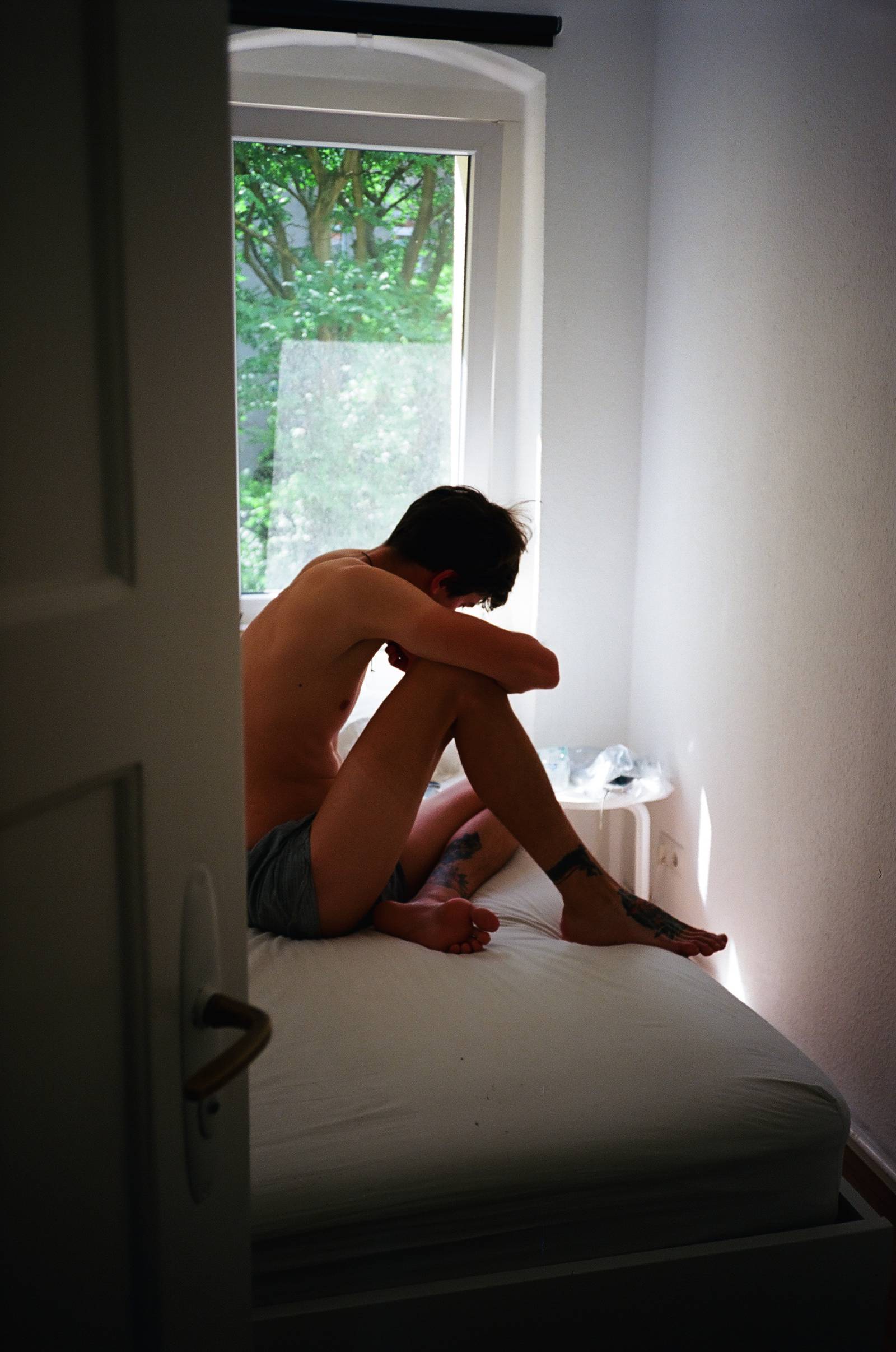 So is there a way to avoid the cliches of staged touristy photos? "To be honest, I can't even say if our photos turned out stereotypical or not. Mostly I was feeling very adventurous, full of excitement to get some good shots. I also liked that in Dasha's photos there were a lot of things which surrounded us during the trip, like blurred views from a bus window, interiors of our friends' flats and food. I can't quite take pictures like this, and thanks to her shots the story looks more complete, like a diary."
Check out more from their journey in the gallery below.