Saint Mohammad Ali | Inside the Tunisian Church Converted to a Boxing Gym
Ayla Hirsi's ongoing photography series chronicles the repurposing of a colonial relic into a vibrant community space
Five o'clock in the evening tends to be a transitional hour: the Japanese salaryman calls it a day; the American taxi driver speeds out of Manhattan to return the yellow cab back to the garage in time for a shift change; banks and stock markets shut down. Inside the Reformed Church of Aouina in Tunis though, a boxing bell strikes the hour. For several afternoons a week over the past few years, the young recruits of the Tunisian National Guard have filed in with their jump ropes, gloves, and punching bags out onto the marble floors of the 1932 neo-Romanesque chapel that sits in the crossroads of the bustling suburbs of El Aouina, Ariana, and La Marsa at the northeast boundary of Tunisia's capital.
Originally used as a hub for military chaplains when it was still the Catholic Church of St. Theresa of the Child Jesus, this church was officially shut down in 1964 when it was signed over from the French government to the Tunisian state after the end of France's seventy-five-year-rule of the country. Though it hasn't served any religious purpose since then—it even functioned as a police station for a while before the Arab Spring—the space has been repurposed into a community center since 1994.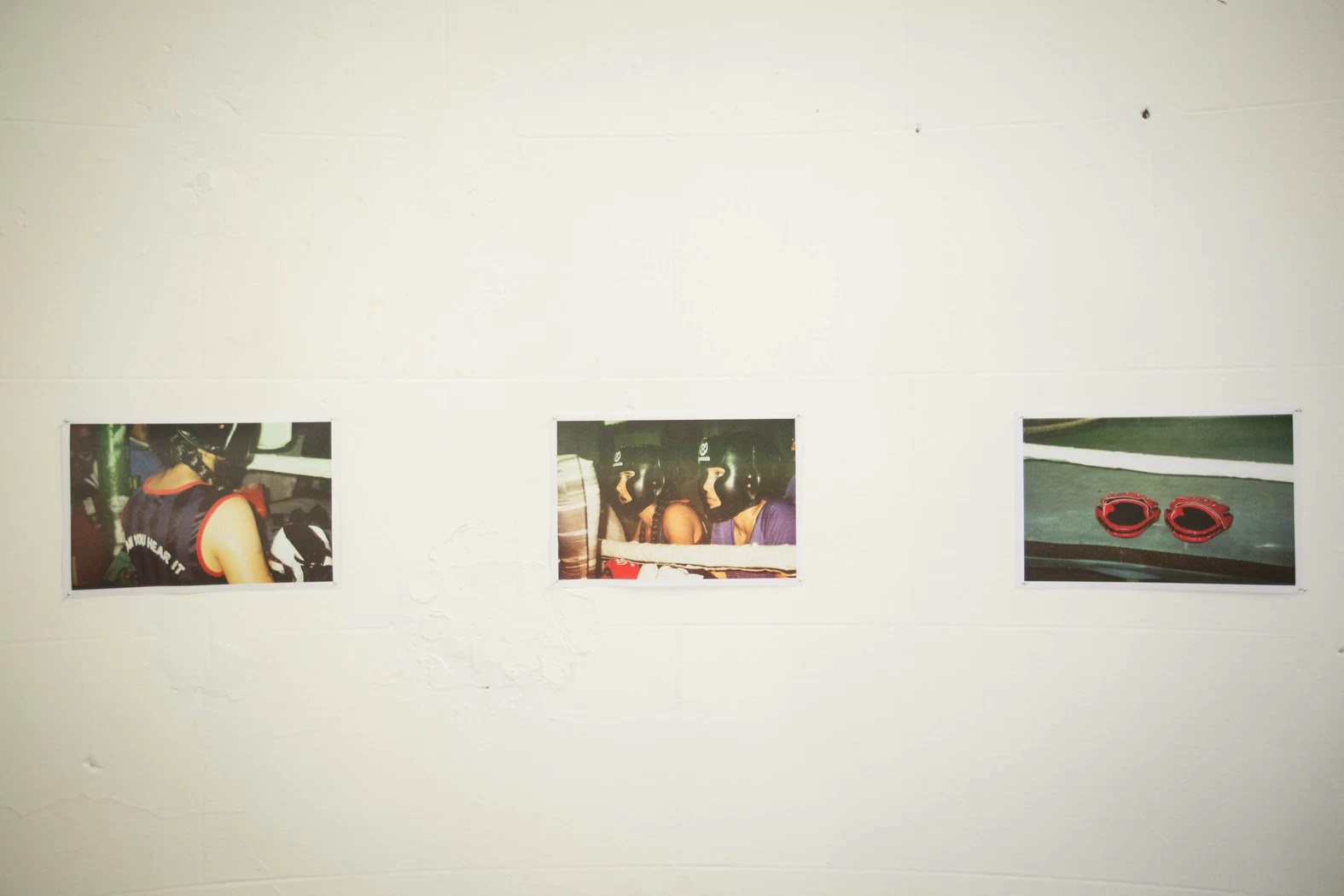 During the fifth edition of the annual arts festival Jaou Tunis, which runs until July 27, Lebanese photographer Ayla Hibri spent four days documenting seventy of the mostly teenaged men and women taking their turns sparring in the boxing ring that has been placed in the church's nave. The resulting pictures are part of her ongoing series "Saint Mohammad Ali."
She shoots every step on the boxers' way to knockout: the laying out of equipment, hands getting wrapped in gauze before gloves are pulled on, glances between the ropes, the punch, exhausted huddles in the corner of the ring, the visible relief when one of the sparring youths has a bottled of water poured over their head. There were often many simultaneous matches in the shared space. "My first thought [upon entering] was that this place was sacred, not because it is a church (you forget that immediately) but because everyone who goes there is so dedicated and committed to their training," as the artist told me.
Read more on GARAGE…