The A-List | Best Watches for Adventure & The Outdoors
The A-List brings you reviews and round-ups of the best gear on the market - this week it's the top 10 adventure and outdoor watches.
The A-List brings you reviews and round-ups of the best gear on the market: This week, watch expert Ben Winstanley picks the best watches for adventure and outdoor lovers. Whether you're after a full-blown outdoor timepiece or just looking to master the Bear Grylls look, these are the best men's watches available.
When explorer Benedict Allen waved goodbye to his family and set off into the Papua New Guinean jungle in 2017, he did so without a GPS tracker, a satellite phone or a local guide. Why such madness? Well, Allen is a badass for one, but he's also an old-school adventurer who seeks what hasn't been sought, goes where no one else has gone before, and roams beyond the outer limits of civilisation.
That's the true definition of discovery, and if that means leaving behind modern-day gadgetry and going back to basics, so be it: Grab a compass, a paper map, a sturdy pair of khakis, and you're good to go. Oh, and a tough-as-nails adventure watch, of course. When you've contracted malaria and in dire need of rescuing (we're looking at you, Allen) at least you'll be able to count down the seconds until your probable demise…
In all seriousness though, even if you're not heading off into the jungle unaided (and we wouldn't necessarily recommend it) the ten rugged timepieces we've collected here are still brilliant companions for the would-be adventurer – stylish, comfortable, and built to endure extremes of pressure and temperature, these are the best men's watches for lovers or adventure and the great outdoors.
Rolex Oyster Perpetual Explorer | £4,800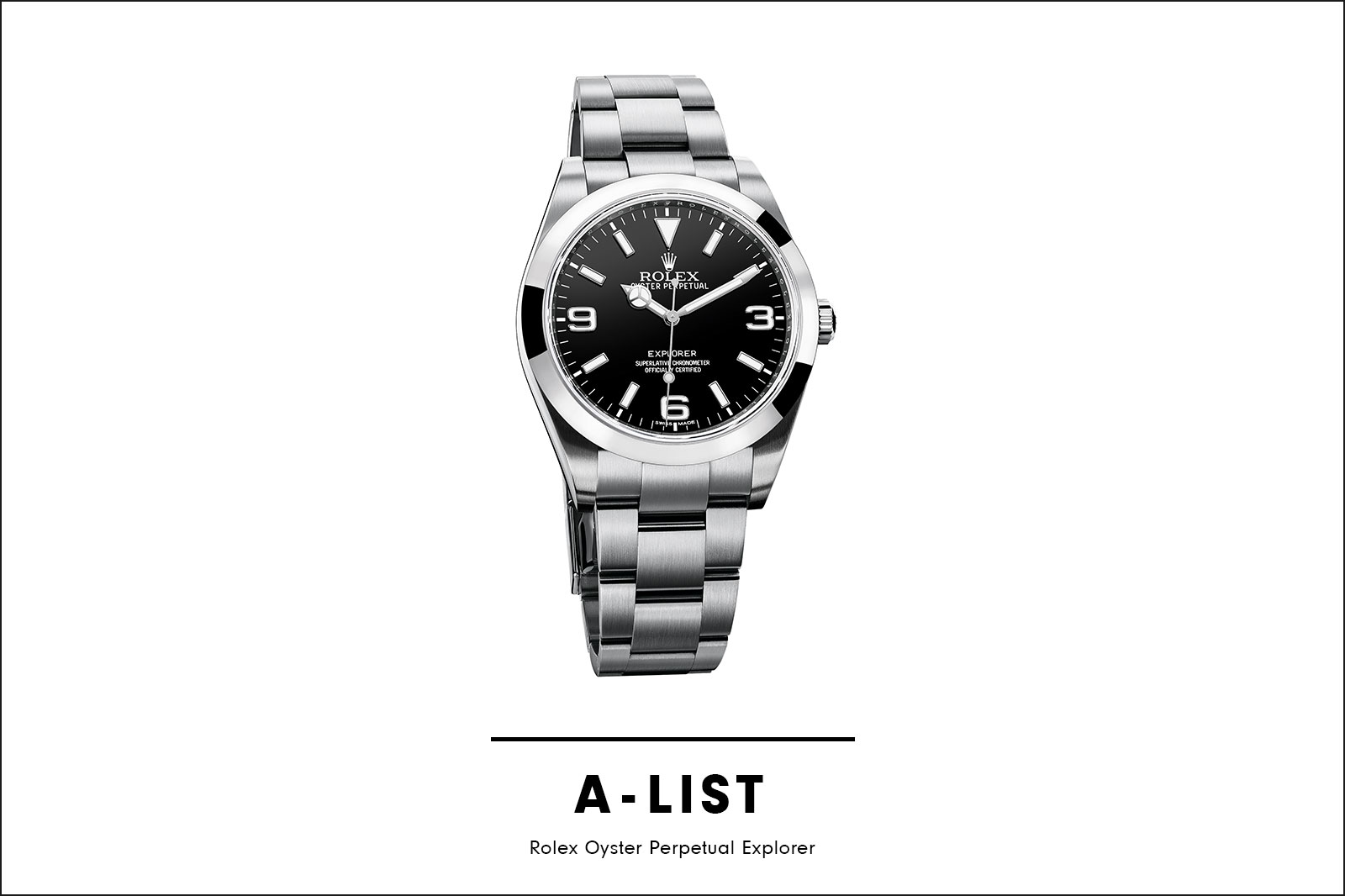 First launched in 1953 to celebrate Sir Edmund Hillary and Tenzing Norgay's successful ascent to the summit of Mt Everest, the Rolex Explorer is as grounded in the worlds of action and adventure as it comes. You might not associate a luxe brand like Rolex with watches you can beat up a bit, but the Explorer was always designed to be hardy enough to withstand a little punishment.
Its iconic design and sporty 39mm case have changed little in the decades since its launch, although the latest model, released in 2016, added a new luminescent material called Chromalight to the numerals and indices. This emits an intense blue glow in the darkness, letting climbers know their turnaround time even if their head torch conks out. We'll put it this way: This is still Mr Dependable, he's just wearing a different coloured tie. You really can't go wrong.
More info: Rolex.com
Tudor Black Bay Fifty-Eight | £2,500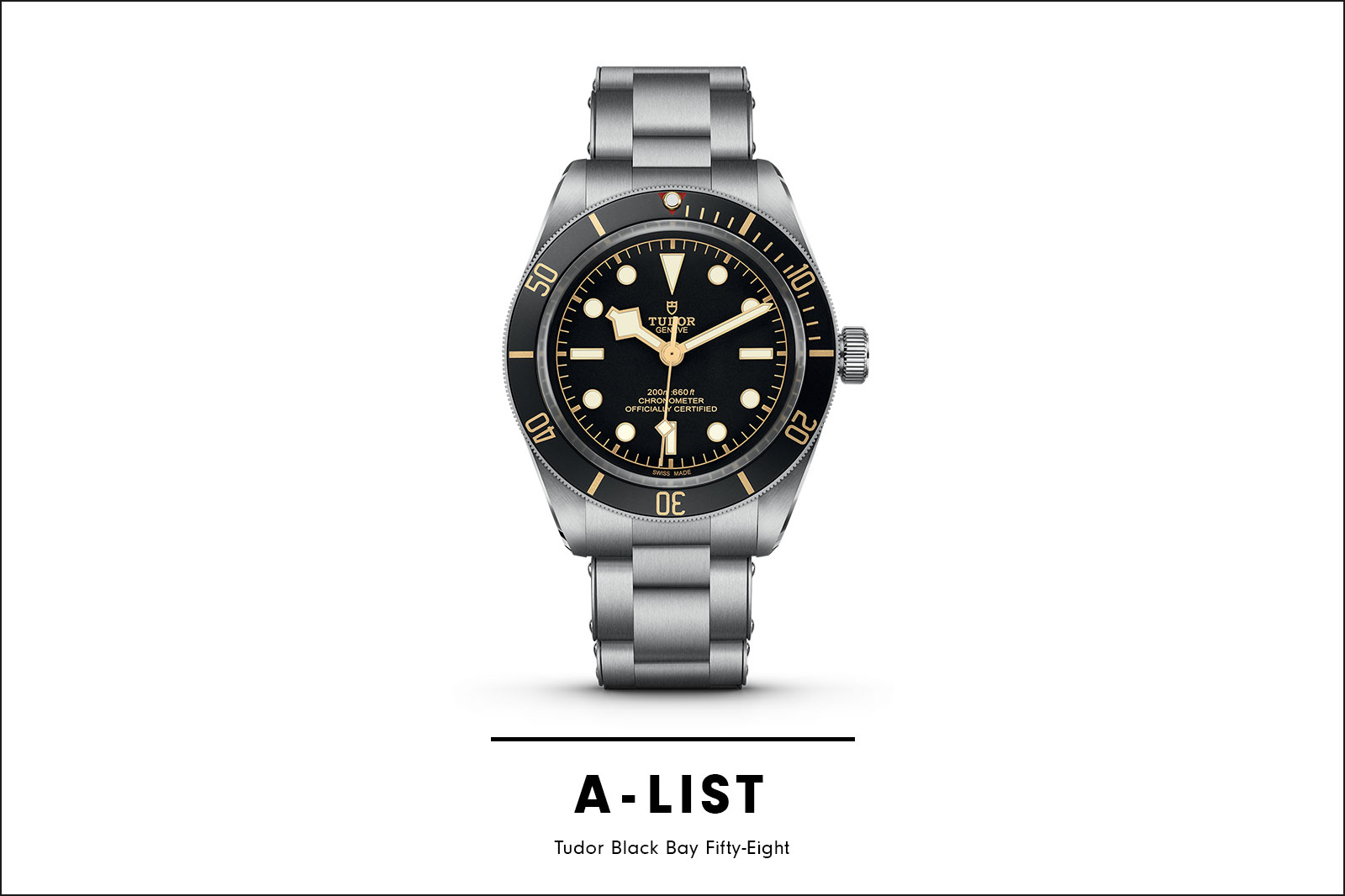 The Tudor Black Bay Fifty-Eight is inspired by an old-school Tudor dive watch from (you guessed it) 1958. The reference 7924, as it was known back then, was a favourite of naval forces the world over, but we have a sneaking suspicion its new baby brother will find favour with the adventurous type.

Aside from its handsome vintage looks – always a giveaway you're a proper explorer – Tudor's new MT5402 calibre in-house movement is a big draw, thanks to its chronometer-certified 70-hour power reserve. Add that to a watch case with 200m water resistance and you're looking at a tough little number that you won't have to adjust for days at a time, and can take into deep water without any repercussions. At £2,500, it's one of the best value timepieces anywhere on the market right now, with the kind of flourishes that get proper watch nerds all in a twist.
More info: Tudorwatch.com
Panerai Due 42mm | £5,500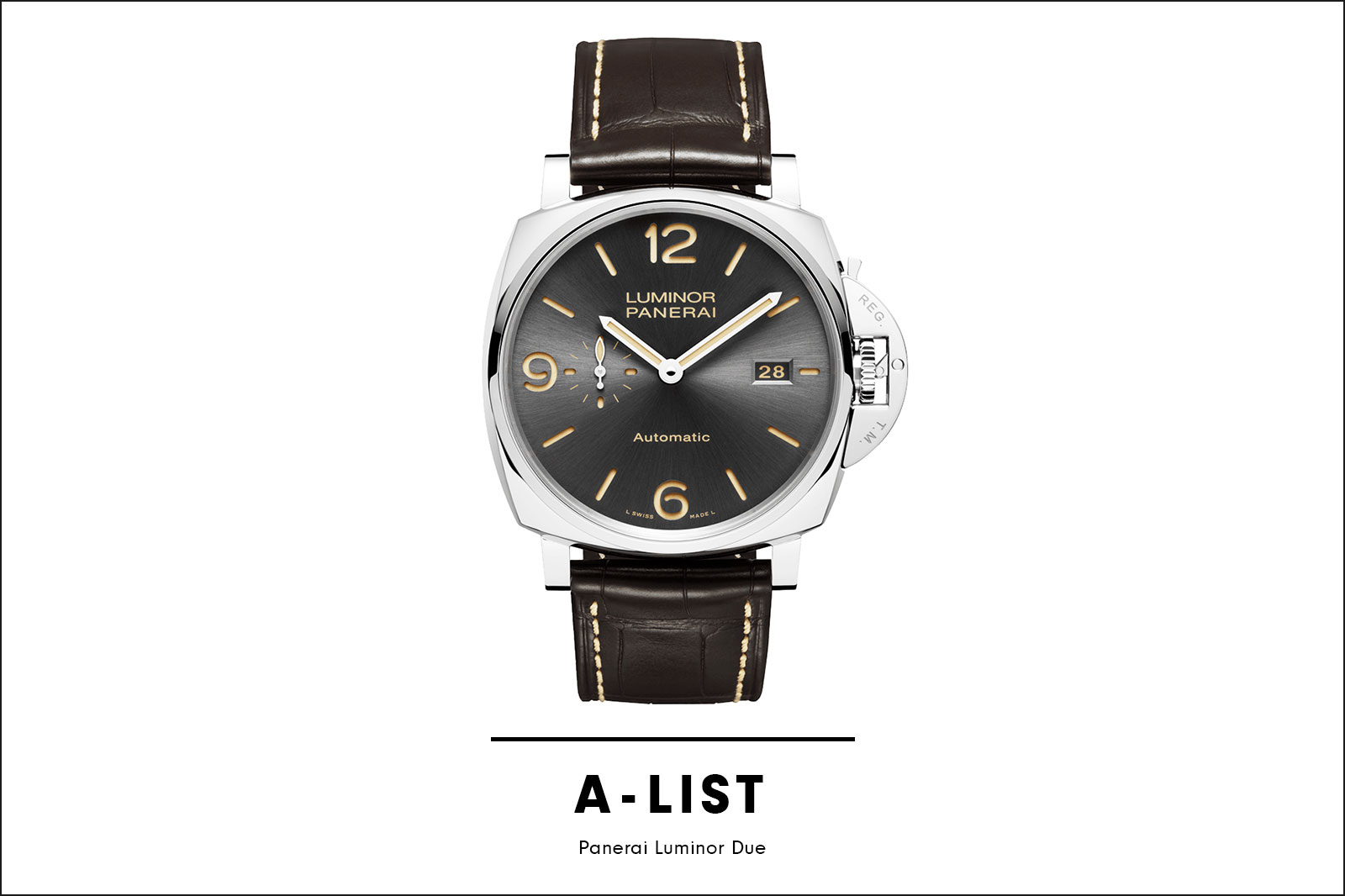 Panerai has dedicated itself to producing hard-wearing watches since the beginning of WWII, when it created a cushion-shaped watch for the frogman commandos of the First Submarine Group Command of the Royal Italian Navy.
Since then it's become synonymous with the kind of masculine hunk who chops down trees by the hectare, punches sharks in the nose and crushes watermelons with his bare hands. That's right, this is a real man's watch. The Luminor Due 42mm is our choice. While Panerai has a reputation for making chunky pieces, this slightly slimmer version gives you all the reassuring heft you need while delivering three-days worth of power reserve and helpful anti-shock technology.
More info: Panerai.com
Breitling Navitimer 1 B01 Chronograph | £6,130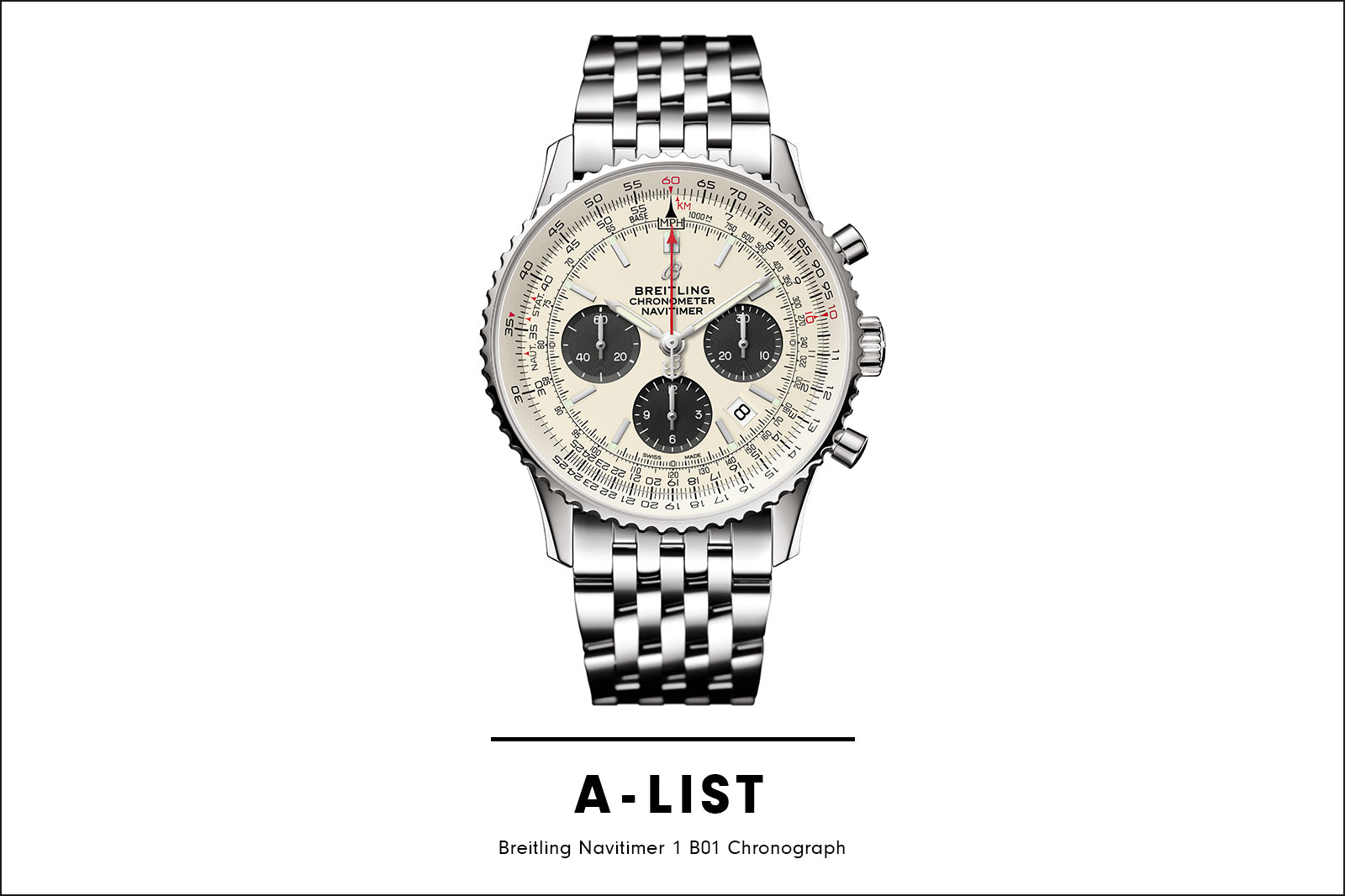 Aviation watch specialists Breitling underwent a wholesale rebrand at the beginning of 2018 – ditching some of their old Top Gun-esque image in favour of a more retro, classy aesthetic. Take the Navitimer 1 B01 for example: It's lost a little bit of the clutter on the dial, has softened up the bezel edges for a more tactile feel and brought back the Breitling 'B' logo of yesteryear.
Of course, it still exhibits one of the handiest features of any adventure watch, the slide rule. Basically, by turning the bezel to line up numbers on the inner and outer chapter ring, you can use this watch as a currency converter, a calculator, or even work out fuel consumption. Who needs modern tech when you have one of these bad boys?
More info: Breitling.com
Victorinox I.N.O.X. Professional Diver Titanium | £649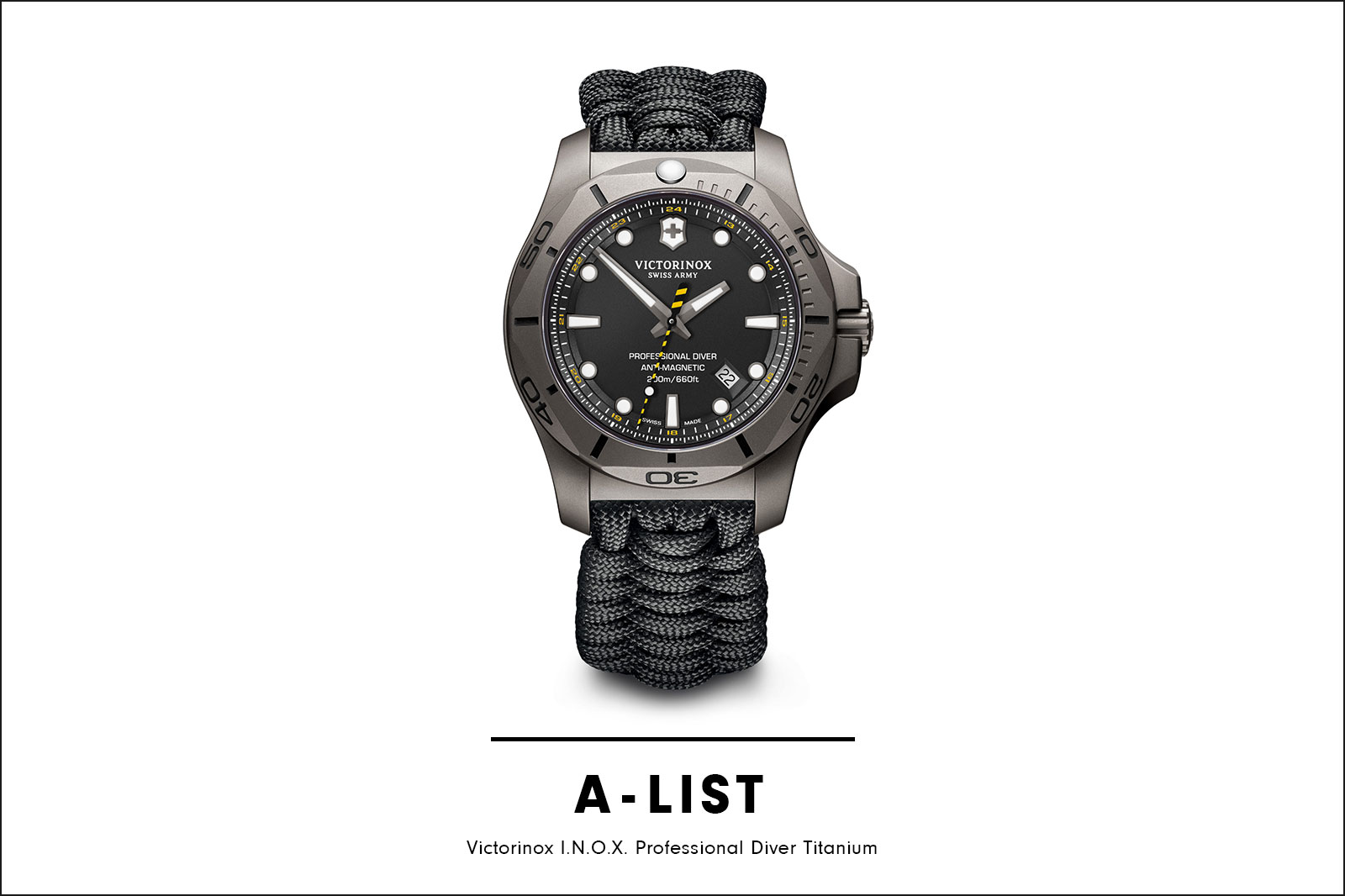 When it comes to adventure watches you need something tough (which means you can bash it about without batting an eyelid), plus a couple of minor bonus features that help you when you need it most. In a survival of the fittest, we'd be hard pressed to bet against the I.N.O.X. Professional Diver – the nigh-on indestructible beast from Victorinox.

Not only is it the only Swiss watch certified to withstand 130 different extreme endurance homologation tests (including temperature, vibration, shock and drop tests), the brand ran this over with an eight-tonne digger and it didn't leave a scratch on the lightweight titanium case.

It also comes with a handy survival paracord strap – perfect if you need to quickly set up shelter in a forest, or have to catch your dinner using a makeshift fishing line. We'd call those some pretty strong credentials.
More info: Victorinox.com
Patek Philippe Aquanaut Chronograph | £33,510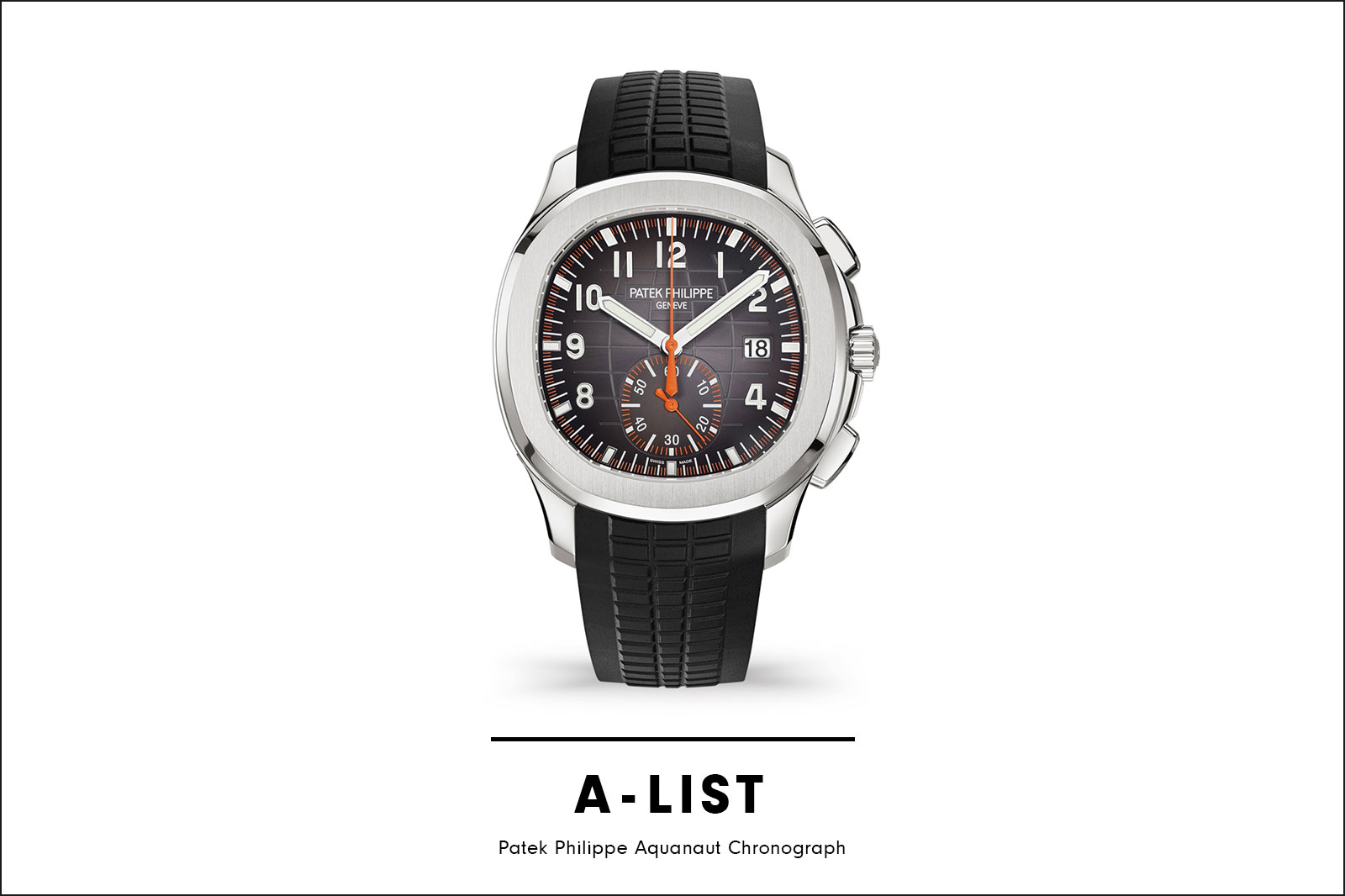 Patek Philippe may not be the first brand that springs to mind when you think adventure watches, but their sporty Aquanaut model was designed specifically to see more outdoors action than its more – let's be honest – 'fancy' sister pieces.
Perfect for those who are more likely to be glamping at Wilderness than camping in the wilderness, the reference 5968A features a chronograph complication, water resistance up to 120m and a versatile rubber strap. This being Patek, one of the most prestigious brands in the world, it's also a thing of beauty.
More info: Patek.com
Audemars Piguet Royal Oak Offshore Chronograph | £27,000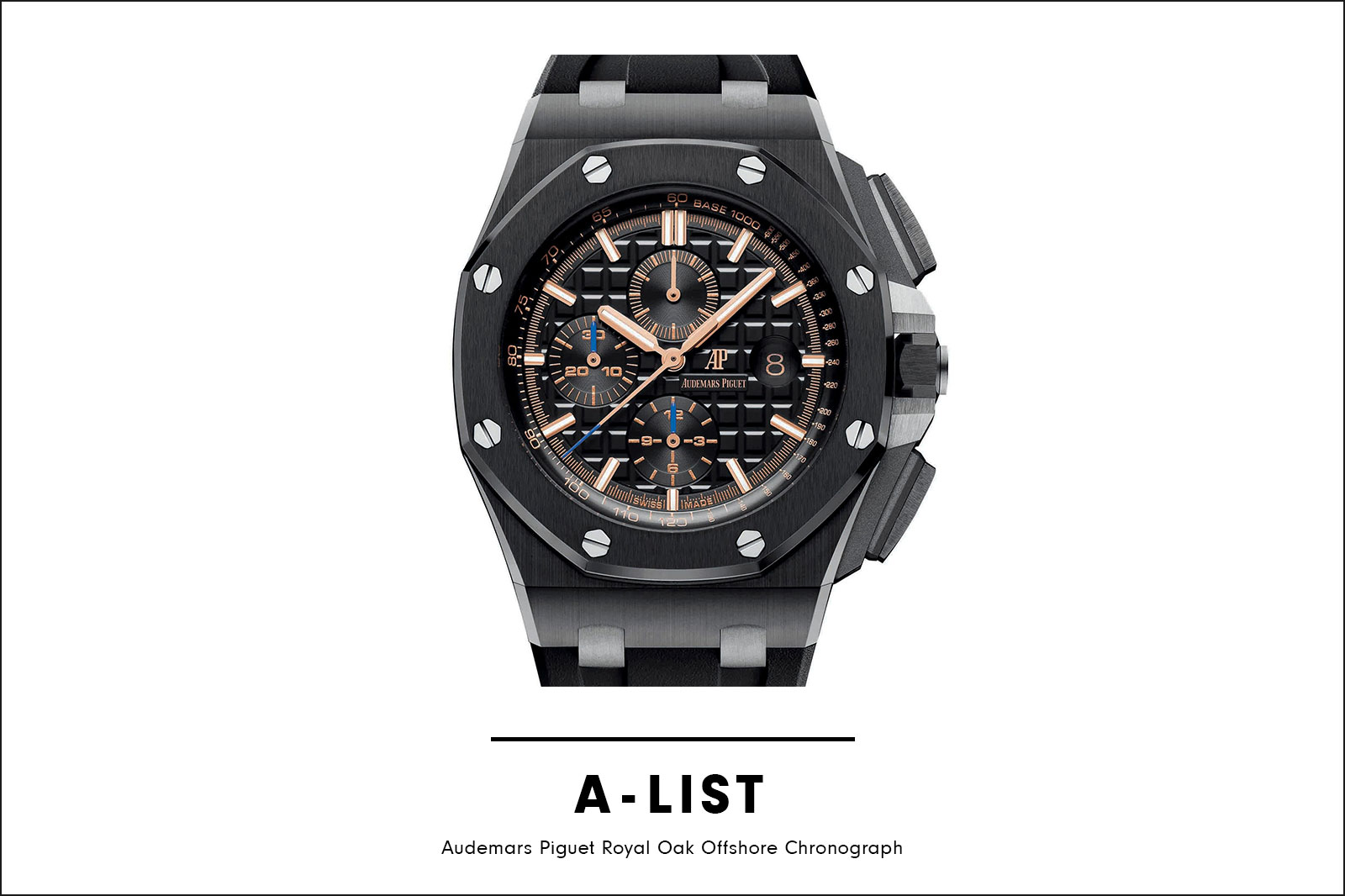 Few watches on the planet are as instantly recognisable as the Royal Oak Offshore. The bolder, heftier brother to the iconic Royal Oak watch, this robust timepiece is found on the wrists of sportsmen, rap royalty, and racing drivers alike, but it also has all the attributes of the ideal adventure watch. You've got a handy chronograph function, 100m water resistance and an all-ceramic watch case that is incredibly resilient and scratchproof.
Most of all, though, we love the low-profile luxury of the jet-black aesthetic and pink-gold accents. This is a Swiss army watch for your wrist: just as comfortable alongside a tux as it is your hardcore outdoor attire.
More info: Audemarspiguet.com
Omega Seamaster Professional Diver 300M Co-Axial Master Chronometer | £3,520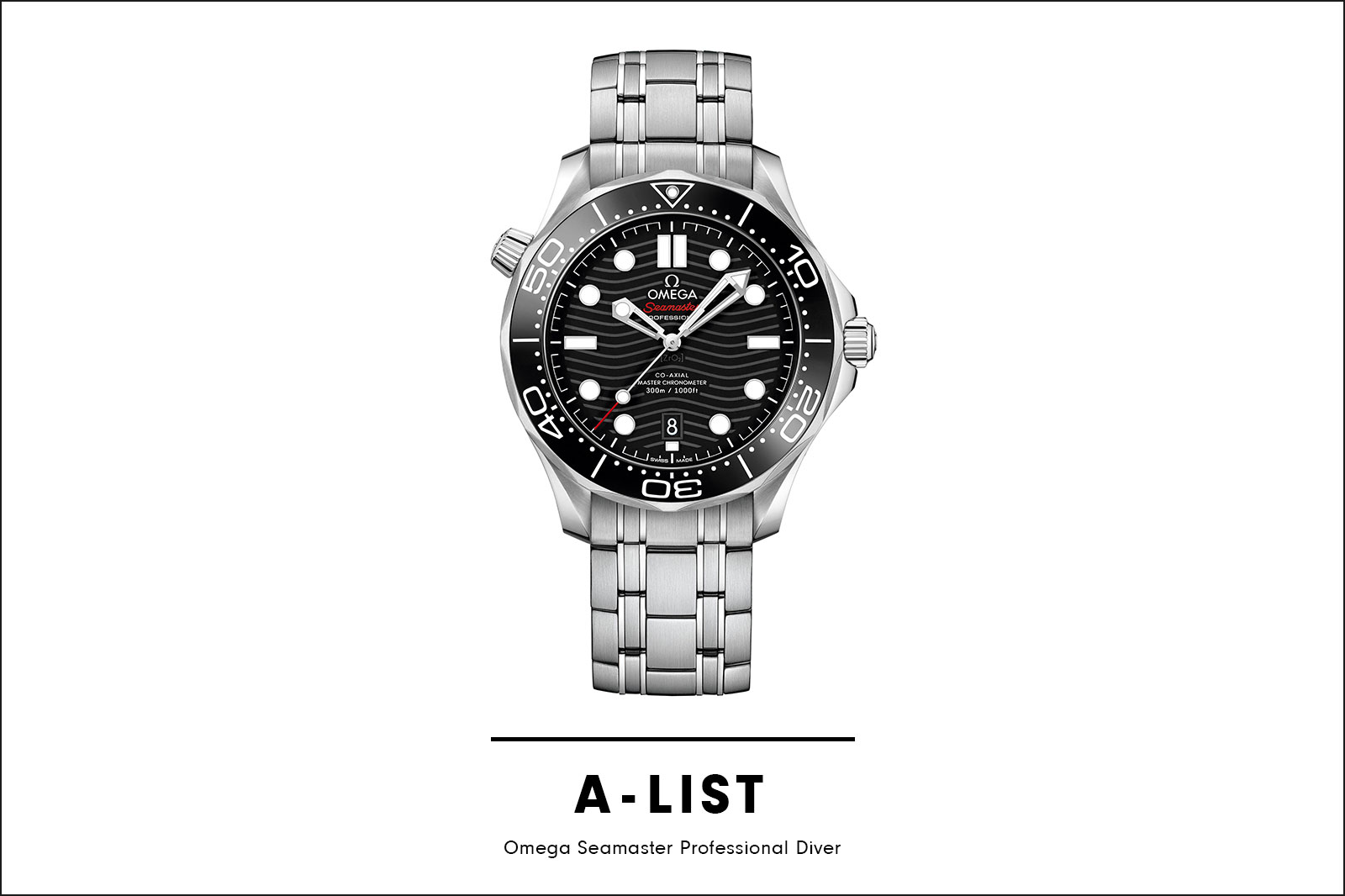 There are so many reasons to fall in love with the revamped Omega Seamaster Pro Diver, it's difficult to know where to start. There's the ceramic bezel and laser-engraved ceramic dial (boasting a tasteful wave-like pattern); there's the fact this watch is still synonymous with the world's most famous spy, Mr Bond himself; but really, it's difficult to look past perhaps the best Swiss watch movement available for less than £5k.

Pound for pound, the Co-Axial Master Chronometer is as accurate and durable as you could possibly hope to find anywhere – and for that reason alone it's the watch we'd most like to have on our wrist were we lost in the jungle.
More info: Omegawatches.com
Jaeger-LeCoultre Polaris Memovox Limited Edition | £11,300
The quirkiest adventure watch on our list is definitely the Polaris Memovox from the ever-reliable Jaeger-LeCoultre. The original Memovox came out in 1968 and was nothing short of a gamechanger in the diving world, due to the innovative alarm function that warned its users when it was time to resurface.

Fifty years on, the alarm is still a handy feature for the outdoorsy type, plus the three-tone dial, rubber strap and utilitarian aesthetic lend themselves nicely to those looking for something rugged without compromising on style.
More info: Jaeger-lecoultre.com
Blancpain Fifty Fathoms Automatique | £10,620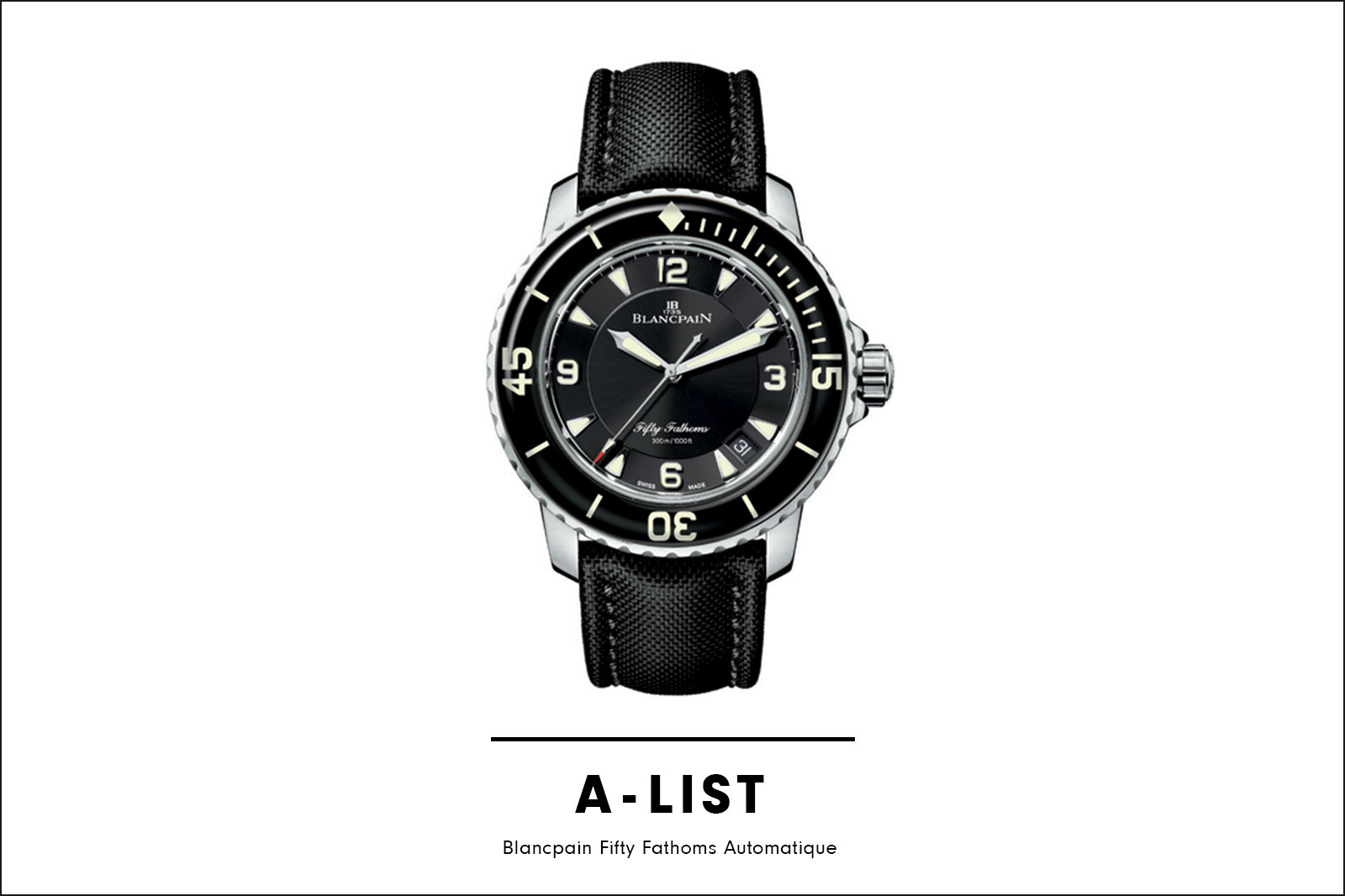 Meet the O.G. dive watch. No, it wasn't the Rolex Submariner or the Omega Seamaster: the Fifty Fathoms was the blueprint upon which all modern dive watches were modelled. When the commanders of the French Combat Diving School, Captain Robert Maloubier and Lieutenant Claude Riffaud were looking for a timepiece that would suit the purposes of the world's most elite dive soldiers they turned to Blancpain to create the watch they needed.
The resulting piece included innovations like a screwdown caseback, which ensured the watch was waterproof to, as the name suggests, fifty fathoms (that's about 91m to you and me). The Fifty Fathoms is still a brilliant diver, but its 120-hour power reserve and improved 300m water resistance now make it one of the perfect watches for any adventure.
More info: Blancpain.com
Ben Winstanley is a London-based journalist and associate editor of Square Mile Magazine
Tagged: