Basel on the Baltic | Latvia's First Biennial is Helping Riga Reinvent Itself
Could the city be Europe's next cultural capital?
Leaving aside its status as the birthplace of the pioneering abstract painter Mark Rothko, Latvia isn't a place that means much to international art aficionados. It's an interesting Eastern outpost of Europe, definitely; a country that successfully turned away from its former Soviet occupiers and has never looked back. Increasingly, thanks to the advent of cheap flights with Ryanair, it's becoming known as a popular destination for that modern scourge, the overseas stag-do. But thus far at least, it hasn't made it on to the art world's map. However, a new art festival in the capital, Riga – a biennial no less – is determined to fix that.
The first iteration of Riga International Biennial of Contemporary Art (RIBOCA1) opened its doors on a surprisingly hot June day, with locals and tourists alike enjoying the arrival of lengthy daylight hours (in summer, the sun sets around midnight here, only to rise a few hours later).
Occupying multiple locations across Riga and its neighbouring beach city Jūrmala, the festival has brought more than a hundred artists, half of which are Latvian-born or based, to the city. Similar to other mega international biennials, there's a theme running through this show, entitled Everything Was Forever, Until It Was No More. The thread running through the artwork on display is a loose one, but it all encompasses notions of impermanence, and the eventual metamorphosis of things taken for granted.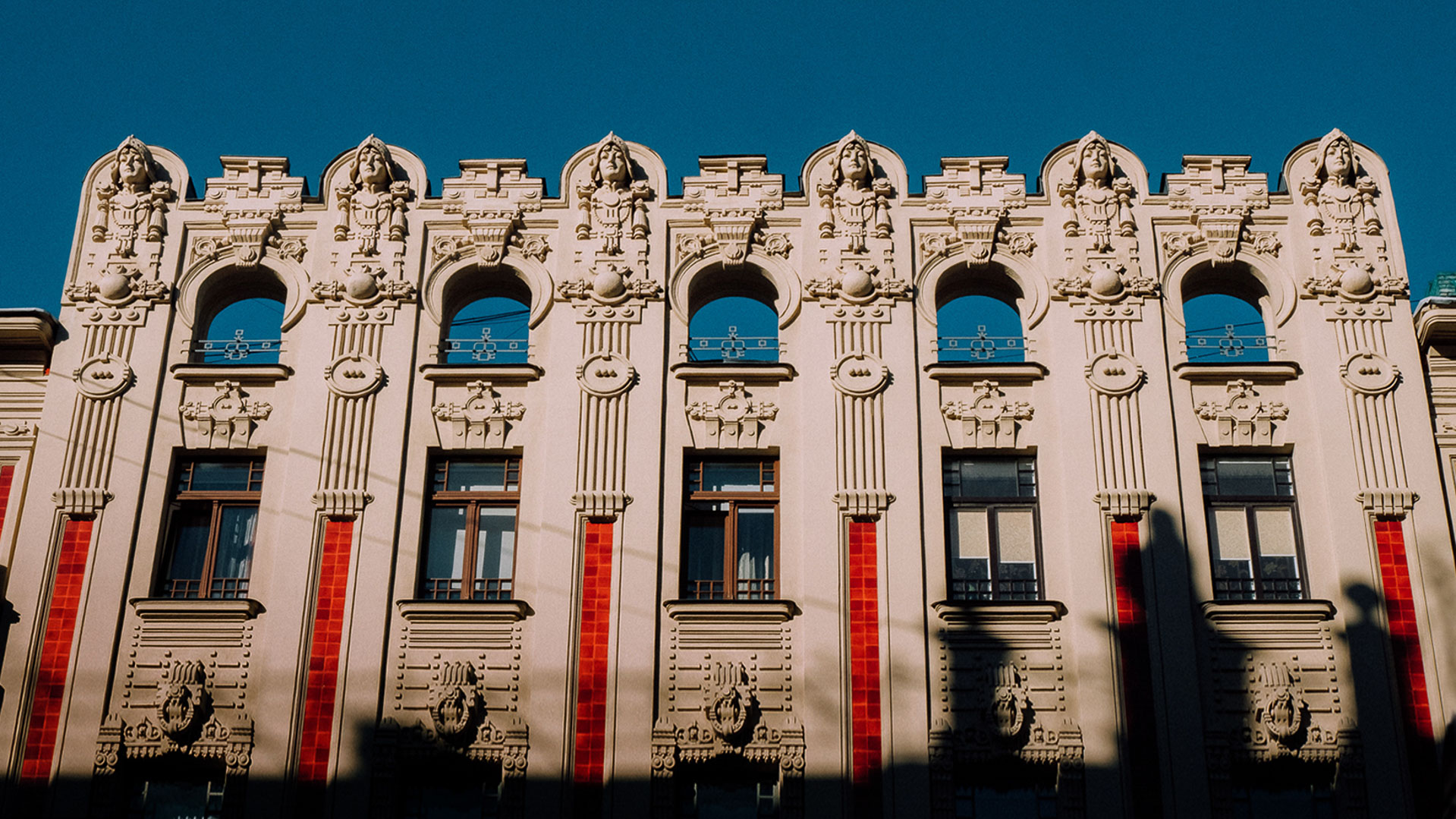 The idea of an art festival about the concept of 'change' is an interesting one in a city which wears its varied and often violent history on its sleeve – or rather, in its streets. Latvia has been occupied many times over the years, by Swedes, Poles, and Livonians, by the Nazis and finally by the Soviet Union. All this shows in the city's architecture. There are winding cobbled streets from the medieval era and ravishing low-rise Art Nouveau buildings. There's evidence of the strong Scandinavian influence, Soviet concrete monoliths, and distinctly Baltic buildings.
The close proximity of most exhibition venues in this exceptionally walkable city encourages art-goers to discover the compact neighborhoods located on both sides of the Daugava River. Walking along it, I cannot help but think of Greek philosopher Heraclitus' famous quote about inevitability of change: "No man ever steps in the same river twice, for it is not the same river, and he is not the same man."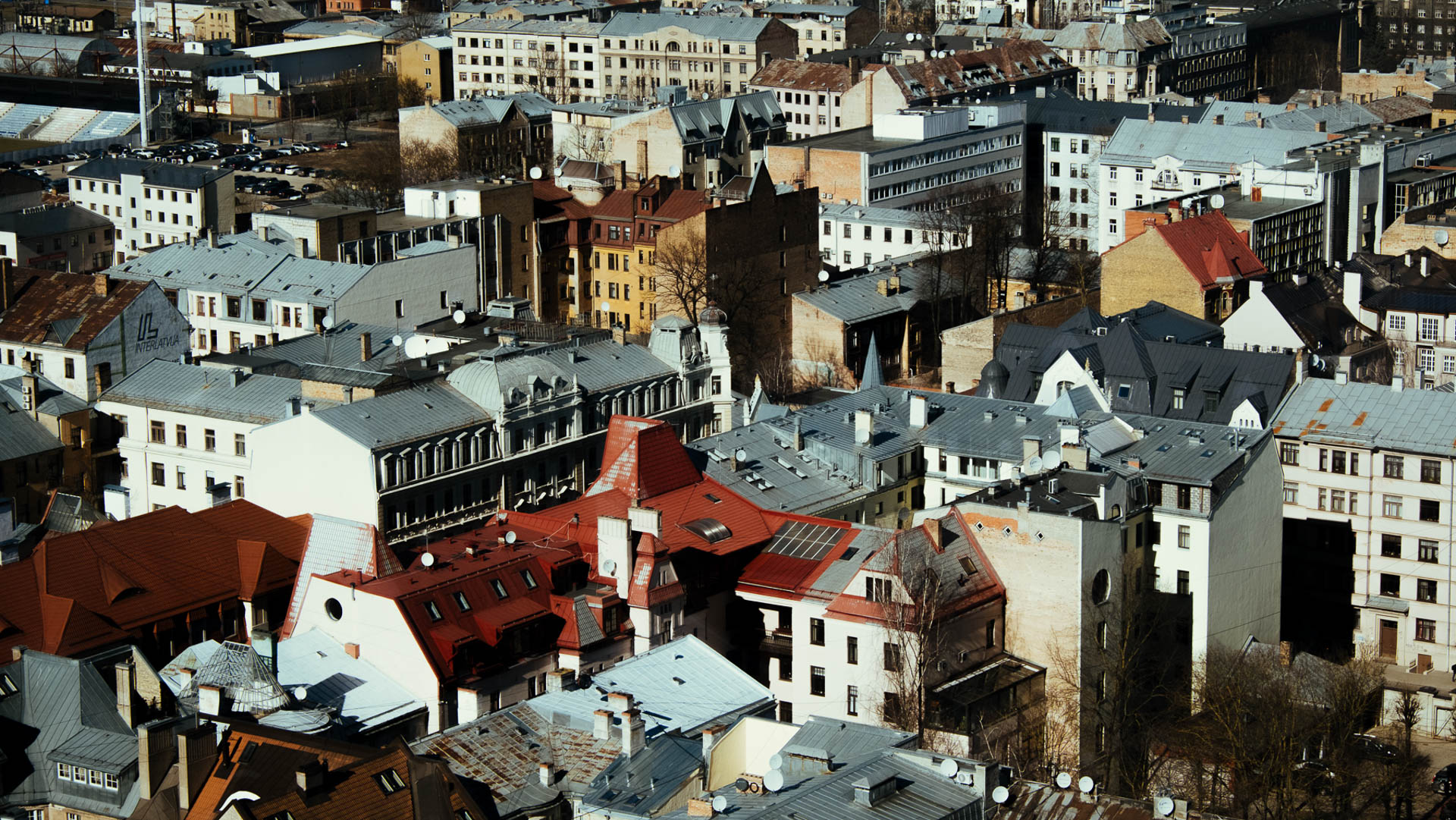 Locals don't rush here – the city has a certain serenity which is in full effect at the many bars nestled around the Old Town, where I settle for an Aperol Spritz one afternoon. In Līvu Square, I spy the two creatures perched atop the towers of what's known as 'the Cat House', with their arched backs and curved tails. Now a symbol of the city, these animals adorn many souvenir items, and seem somehow to encapsulate the relaxed energy that characterises Riga.

The largest exhibition of the biennial takes over the former Faculty of Biology of the University of Latvia, where an eerie early-20th century Modernist vibe dominates the labs, classrooms, and soaring ceilings. American artist Mark Dion's pitch-black room installation, A Tour of The Dark Museum, is among the many site-responsive works that celebrate these surroundings. It guides visitors through different found objects wrapped with plastic, ranging from a melancholic rocking horse to lab equipment, only visible through flashlights provided at the entrance. "What struck me about this remarkable building and its spaces was the forlorn sense of abandonment it embodied," says Dion, explaining his desire to work with the space.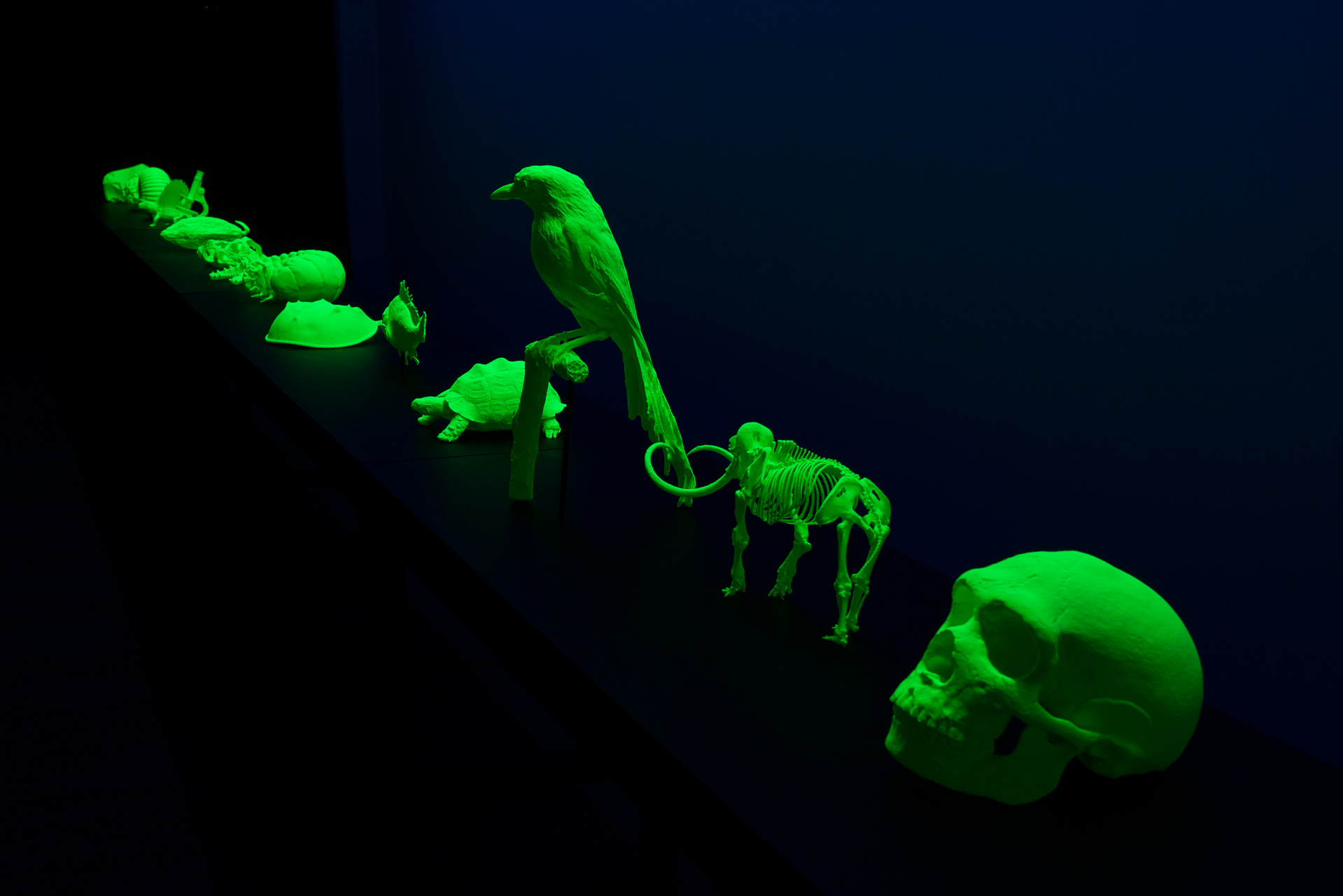 Outside, among the sculptures surrounding the Biology Faculty, is British artist Michael Landy's Open for Business which tackles contemporary politics with the artist's signature humor. Painting a discarded Soviet era newspaper stand with the Union Flag, Landy has created a fully operating kiosk selling British-themed souvenirs and snacks. "This stand is where people would get their news during the Soviet Era," he explains, watching people pick up jars of Marmite or royal wedding memorabilia.
The kiosk might be a comment on Britain's post-Brexit predicament (and Landy's desire for it to remain "open for business") but it has an extra resonance here, in a country where questions of national identity and sovereignty are hugely important. After all, Latvia only regained its independence as recently as 1990.
Of course the biennial doesn't just reflect a desire to attract foreign artists and visitors to the city – it's also about celebrating the growing domestic art scene. A twenty-minute walk via the city's boutique-filled Strēlnieku Street brings me to Sporta2 square, a burgeoning art and technology district filled with creative companies offices, and an art space named kim?.
Here, a selection of works merge dynamism and chaos with questions on labor and production. An installation by the Russian artist Taus Makhacheva fills an entire room with portable speakers, each playing a first line from a generic email. It's in striking contrast to the low-pitch tranquility of Riga, a reminder of the hectic, modern world out there.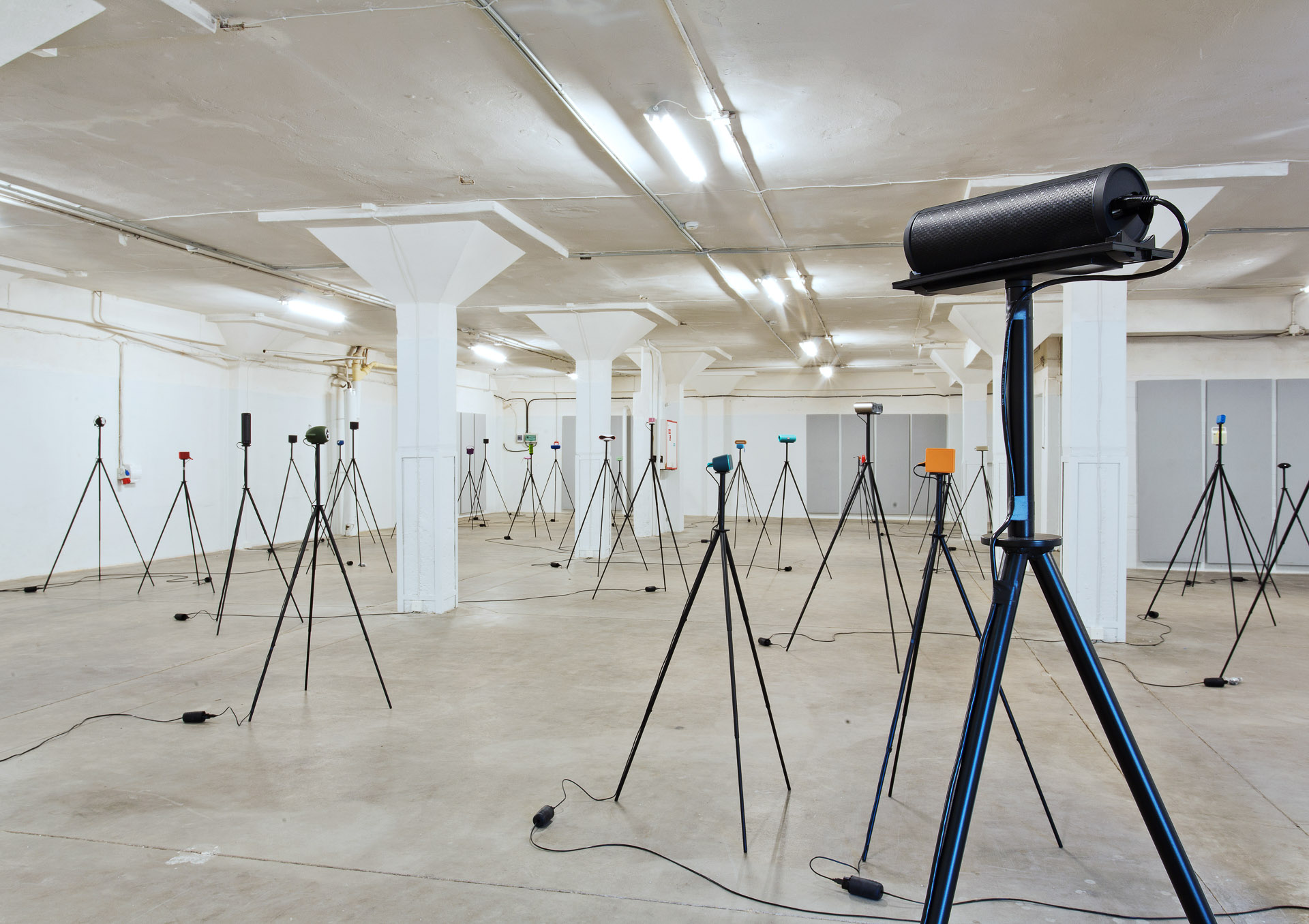 Recognizing a group coming out of a corner with food, I head in the same direction only to stumble on an unexpected outdoor food fair, where stalls are selling traditional Latvian dishes including a variety of meats, breads and cheeses. As I make the most of the free samples, I'm told that this market – along with other street vendors – has been promoting the 'Slow Food' movement in Riga since 2005. I enjoy an exceptionally dense rye bread, some nutty cheese, and caramel-filled cookies – all made using traditional ingredients and techniques.

My energy restored, I head back towards the Old Town, passing RIBOCA1 billboards reading "Create Impossible Objects Carefully" along the way – the festival it seems, is everywhere. In such a small city (Riga's population is just 700,000) a major art event like this can have huge impact, not dissimilar to the Olympics or a global summit.
The hope is that this impact will be a positive and lasting one. As RIBOCA1 curator Katerina Gregos underlined during her opening speech, promoting the local art scene is the primary objective of the biennial, but persuading visitors to see different sides to the city is just as important. Mārtiņš Eņģelis, a tourism developer and tour designer from Riga's Mantra Storytelling Solutions, explains: "Every location of RIBOCA1 guides visitors out of tourist dens such as the Old Town and Alberta Street, and takes [them] to various other spaces and neighbourhoods."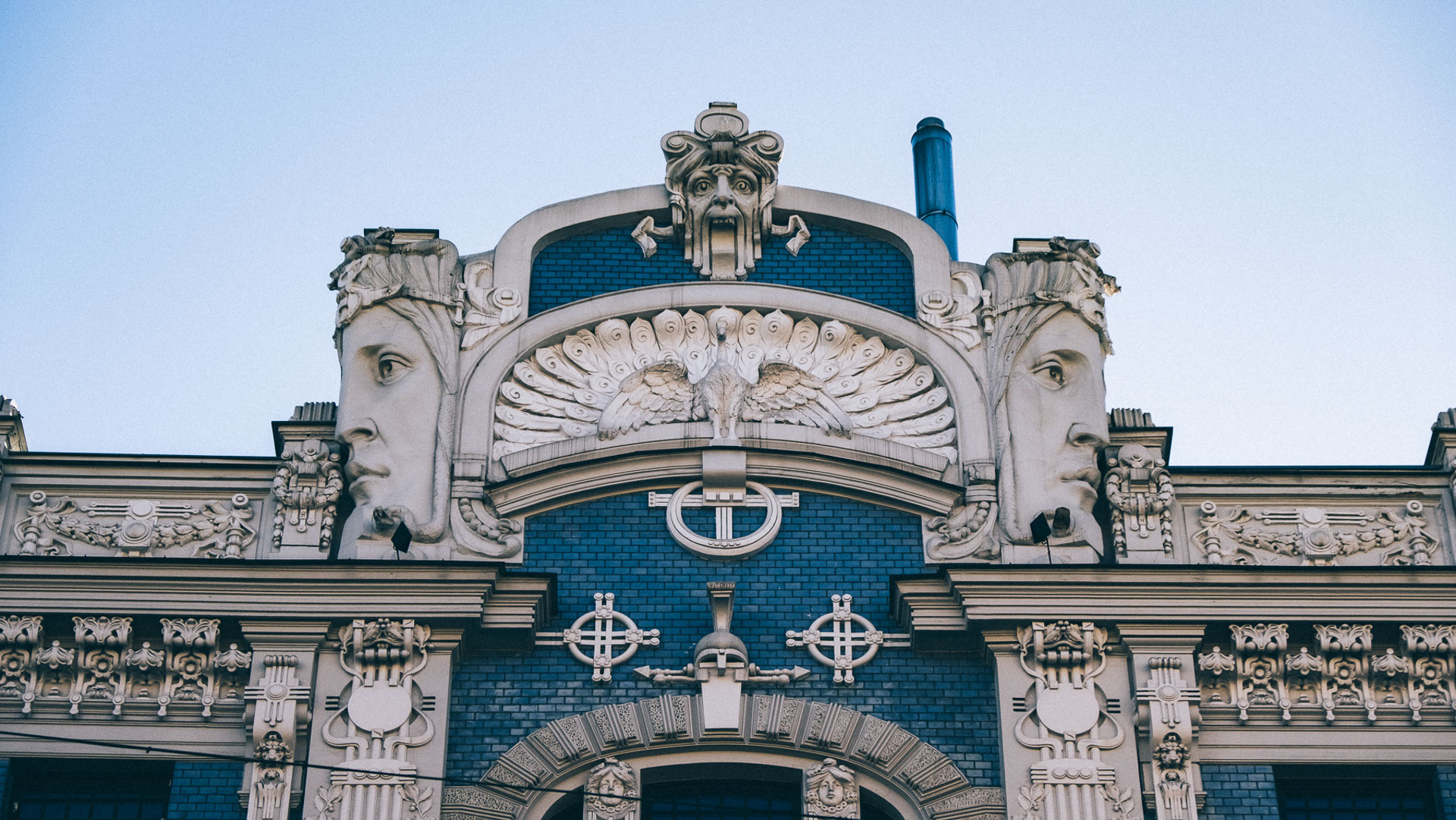 Jūrmala is a prime example for the event's potential to draw attention to alternative areas. Half an hour's car ride west from the capital, this resort destination, spreading across a 32-km long beach, is known for its wooden buildings, Russian population, and the wave-shaped Dubulti Station, a still operational railway station that doubles up as an art center.
Here I spend an enjoyable afternoon exploring German-Turkish artist Viron Erol Vert's immersive installation Ambereum. An amber-hued half-nightclub, half-Greek temple accentuated with mirrors on the ceiling and meditative sound, the work acknowledges the hugely important role that the amber trade has historically had in this area. Riga was famous for the resin when it was a member of the Hanseatic League of city states in the Middle Ages.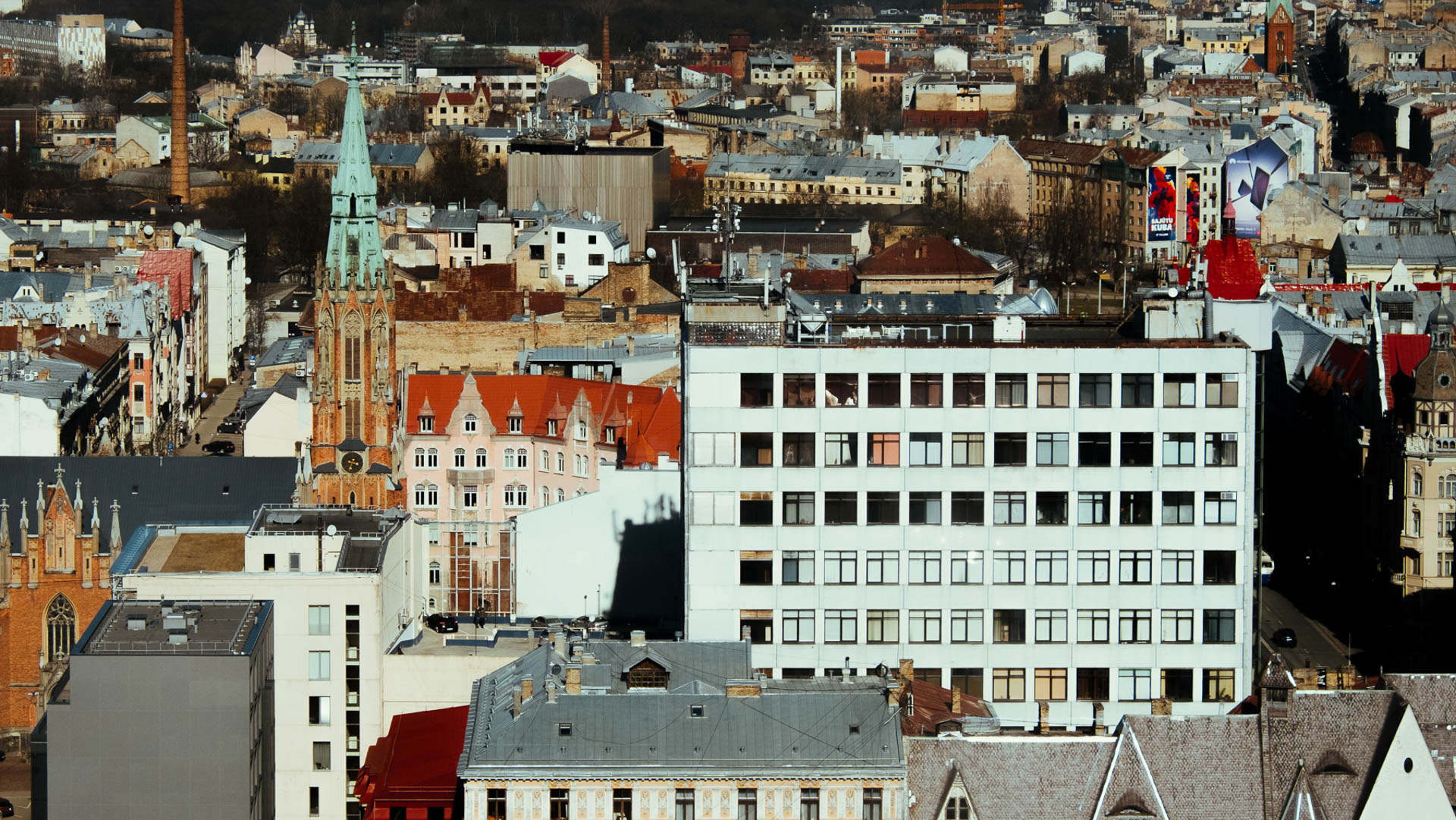 The night-time programming of the biennial takes me back to the centre of the city, where, thanks to the long daylight hours, bars only really start to fill up from around midnight. The Kaņepes Culture Centre offers affordable drinks and an unassuming vibe at its popular patio and dance hall, but also hosts a biennial project.
Once a social club where Baltic German and Russian aristocrats hosted art gatherings, the Centre is now exhibiting Swedish duo Petra Bauer and Rebecka Thor Katz's installation And All is Yet to be Done: The Grammar of Feminist Organising. This traces the path of the early 20th century feminist movement in Sweden through a wallpaper covering the 'Blue Room'.

As art world denizens gather to admire the work, the Kaņepes' DJs spin tunes into the small hours. It's a party, sure, but it couldn't be further from the Riga parties of popular imagination – it's hard to think of anything more different from your stereotypical stag-do than an exhibition celebrating Swedish feminism. And this, of course, is precisely the point.

Yes, the biennial is about bringing international artists to town and yes, it's about supporting the local art scene. But it's also about showcasing a different side to this fascinating, multi-faceted city. One that more visitors will hopefully get to enjoy in future.
Osman is a curator and art writer, based in New York City. Keep up with him on Instagram.