The Most Feared Man in Food | Lunch with the Writer Who Eats Chefs for Breakfast
Talking Trump, techno and turbot with the most influential writer in the world of international fine dining
In this series, 'Lunch With a Muse', we take inspirational figures out to lunch in some of the world's most talked about restaurants, to discuss their lives, dreams, advice and achievements. This week, we speak to one of the most powerful figures in food: Andrea Petrini.
---
The first thing I noticed about Andrea Petrini was that he was a man very used to being photographed. As soon as we sat down for lunch, and started taking the shots accompanying this profile, I sat back and observed Petrini move from pose to pose. At times he'd widen his eyes, lifting his brows above his boxy, ostentatious spectacles. In other poses, he'd cast a face of serenity, half-smiling, like he'd seen it all before but was just having a good time. I suppose that when you're the most influential food writer on the planet, you don't want people to immediately read your feelings.
But try as he might to mask it, one thing is abundantly clear – Andrea Petrini loves food. He loves it enough to give it his thought and attention, twenty-four hours a day. It consumes him as much as he consumes it, and he doesn't hold back when he sees it done badly. It's hard to precisely pinpoint when, and why, Andrea Petrini became such an influence on fine dining, but nobody in the world of food would doubt that he is.
"He wears his values on his sleeve. Originality is paramount, as is consideration; pretensions and complications are repulsive and stupid."
TIME Magazine called him "Paris's Culinary Starmaker", whereas Vogue Italy chose a much bolder sobriquet: "The God of Food". He is a champion of international cuisines, and a tireless dedicatee of, amongst other things, the New Nordic scene. Petrini's support of New Nordic has afforded him the honour of writing the foreword for an upcoming book, Nordic by Nature, which compiles essays and recipes from the most prominent talents in Scandinavia.
He is not a critic as such however, but more a curator of talent – a Cardinal Richelieu of the culinary arts. "Chefs, to me, most of the time, are really stupid, because they do not understand the huge power that they have," he says, "the huge amount of possibilities that they could use in their food, in their restaurant, in the community." Petrini makes it his task to draw that out of them in his interviews, his profiles, and in his 'band', Gelinaz!
Gelinaz! – a portmanteau of Gorillaz and a particularly gamey breed of chicken from Toulouse – is Petrini's vehicle for provocation. Working as their "road manager", Petrini corrals the best chefs on the planet (Rene Redzepi, Massimo Bottura, Virgilio Martínez, and dozens more) into a series of audacious food events that border on performance art.
"We basically do one event every year, and every event is supposed to be something different – never repeating the same concept, never repeating the same location, never repeating the same casting." These concepts have involved sound installations, foraging expeditions, and dinners dedicated to 'remixing' offal and octopus.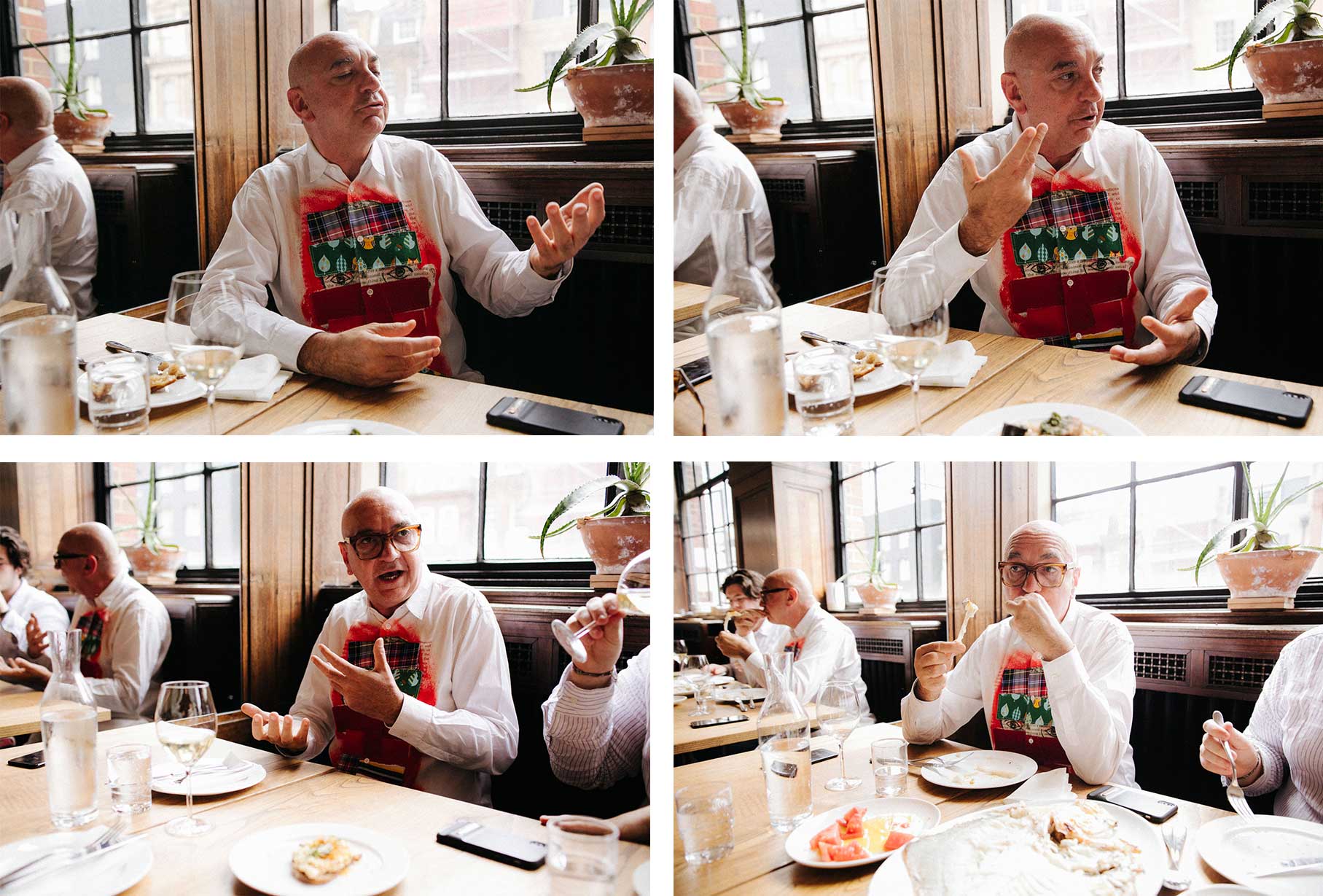 Petrini is a man constantly in motion. At the time of meeting us, he was in London for the Taste festival, curating a 'Residence' in the Gelinaz! style for 24 guests at a time, aligning yet more of the world's greatest chefs to each prepare a dish.
The previous night, he was out with Magnus Nilsson eating at Ikoyi – the buzzy West African restaurant described by Grace Dent as 'Lagos via the Ledbury'. He has two hours for us – although by the end of the lunch, we've taken three – before he is back in amongst the chefs: observing, advising, tasting.
He wears his values on his sleeve. Originality is paramount, as is consideration; pretensions and complications are repulsive and stupid. And if you put your sins in front of Petrini, he isn't afraid to condemn you for them. When I mentioned one restaurant I liked (a two-Michelin starred restaurant, no less), Petrini waved the place away as a "bullshit, fake-casual place for upcoming bourgeois white heterosexual males on a date with their new girlfriend." Instead, he told me about three others I should read about, each devoid of the flaws of this particular establishment.
Starters: Nordics, Frenchmen and Weed
So where do you take someone like Petrini to lunch? I opted for Brat on Redchurch Street, firstly because I thought it looked cool, and secondly because it was five minutes from the Amuse office. The plates were impeccably simple, composed of no more than three things at any one time.
We ordered their appointed 'single-vineyard bottle of the month', a bottle of Burgundian chablis, and a trio of starters: ham & sea kale, chopped egg salad with bottarga, and a wild rabbit, blood sausage & white bean potage. Petrini took the lead in divvying up our starters into individual portions, diving headlong into the plates like a man unsatisfied by an early breakfast.
"He distills his approach to cuisine, inadvertently, with a simple statement: "The more dominant cuisines rule by subjection."
As we ate, we pivoted onto the cuisine that has perhaps captured his imagination most, (although he would never admit such a thing). To Petrini, the emergence of the New Nordic style is as revolutionary as anything to precede it – a "declaration of independence" which shook off the useless trappings of the past, and took the possibilities of food and dining to unprecedented heights.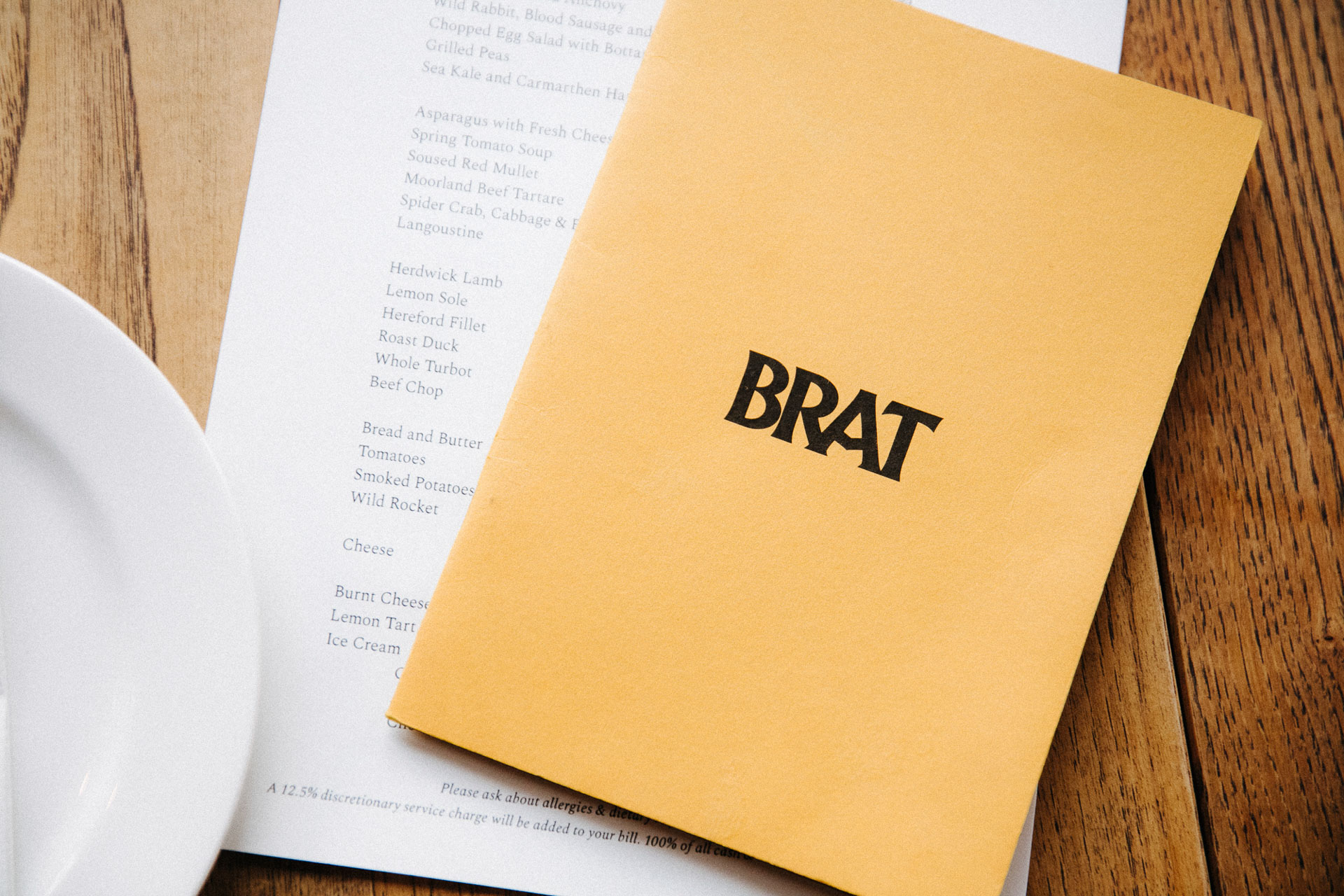 "Nordic countries were totally colonised by French and Italian cuisine; years before Noma, when I went to Copenhagen, it was a nightmare to eat. I could only eat bad French and bad Italian. And now the Nordics don't just fall back on traditions – they invent traditions."
As an Italian, but " almost a French citizen", and as the former head judge for France and Italy for the World's 50 Best list, you would expect Petrini to be a champion of continental Europe's most established cuisines. But the more you speak to him, the more he seems jaded by the archaic world of snooty waiters and tawdry blobs of foie gras.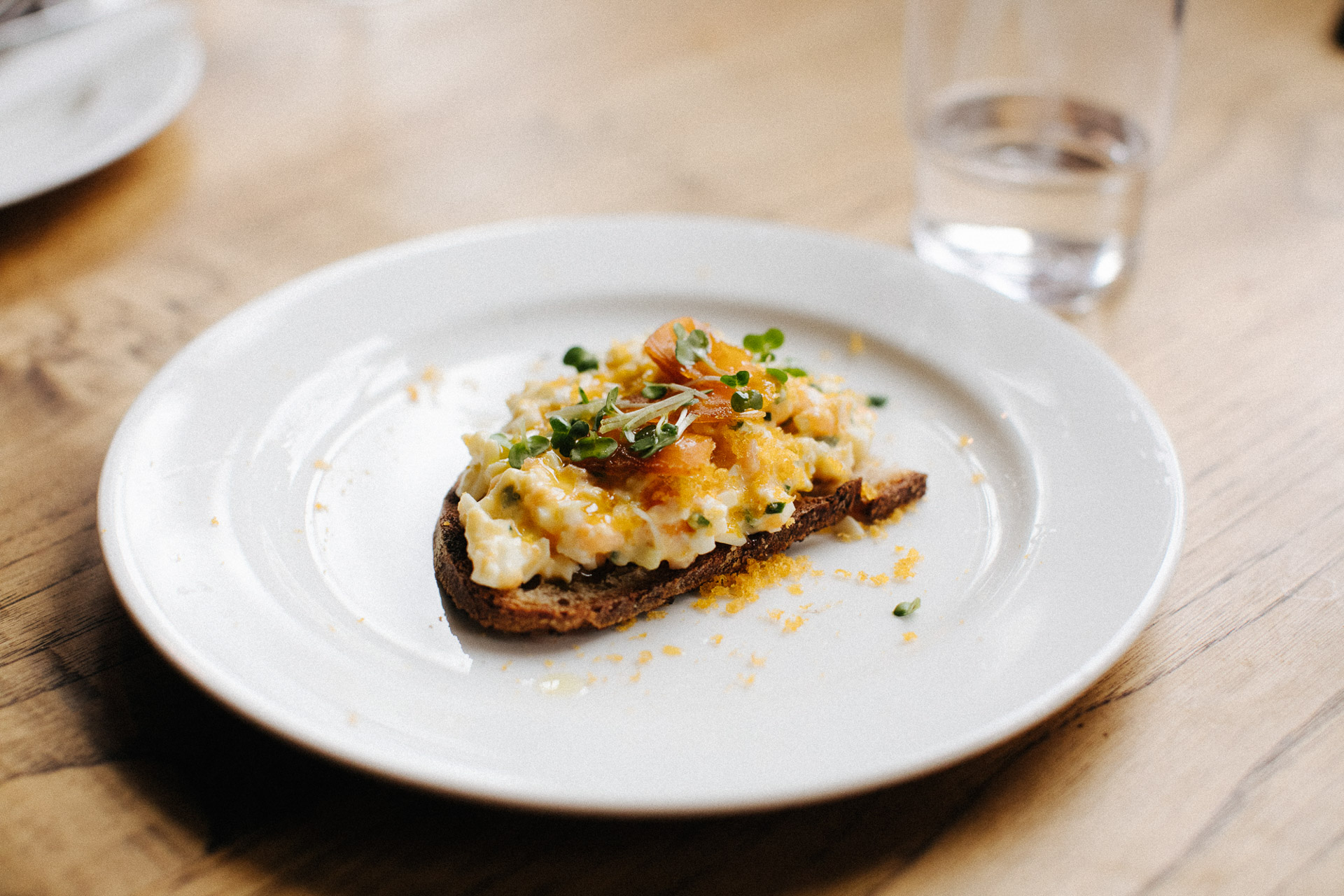 "The French will never pick up lessons or influences or traditions or examples from the Nordic countries. They would rather die than do that – that is the last thing they will do on earth. The Italians would never do it because they cannot understand it, because they are so insular and proud."
He distills his approach to cuisine, inadvertently, with a simple statement: "The more dominant cuisines rule by subjection." This is why New Nordic is important – it is liberation, and it has sparked a generation of chefs who look to their own soil and their own history to remodel their national cuisine.
Petrini describes the New Nordic approach as "a cultural instrument", which has now prompted similar revolutions all over the world, from Brazil, to Peru, to Mexico, to Germany, to Russia. It is 1848 for haute cuisine, and the aim is Nordicism in all countries.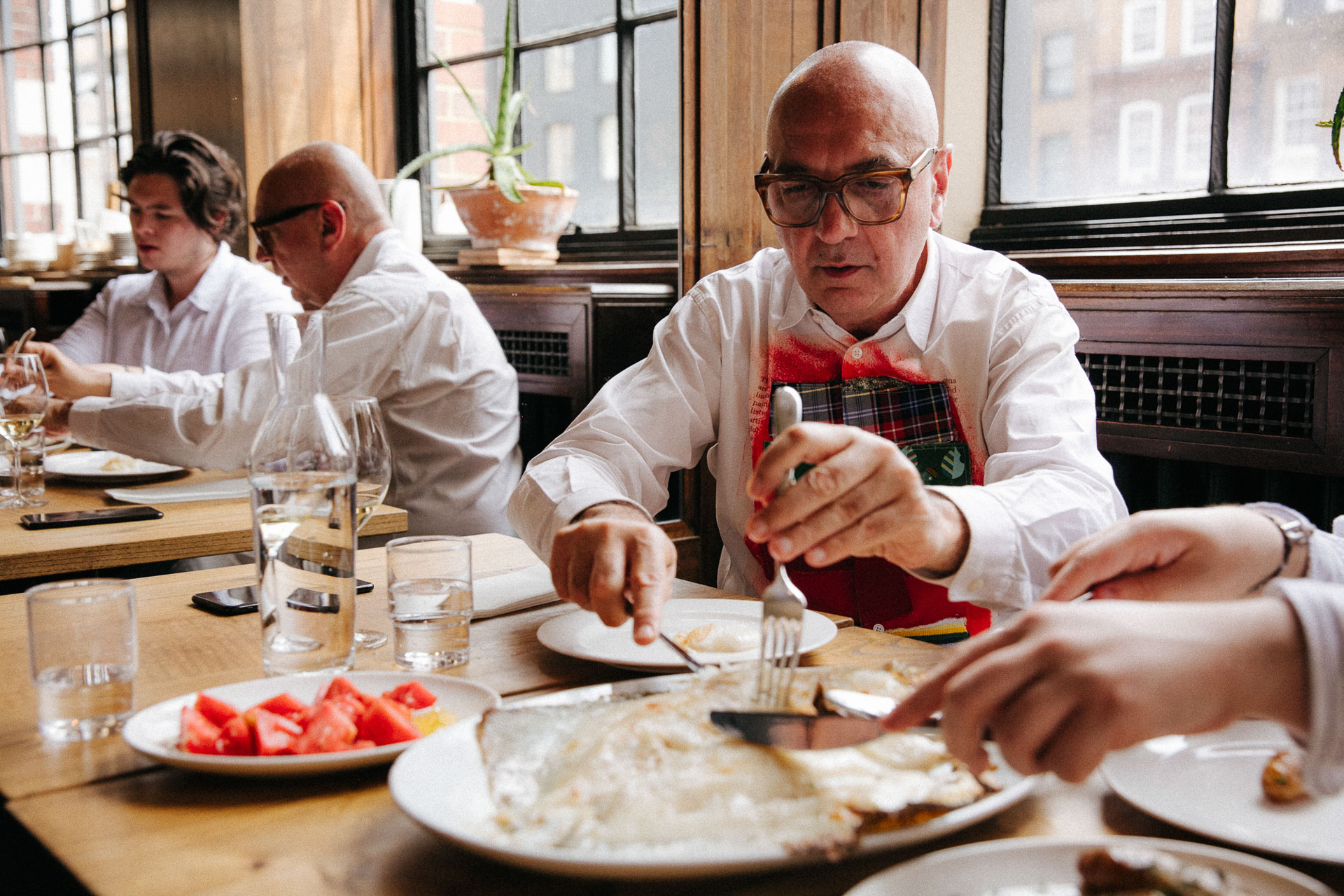 Musing over the fate of Berlin's restaurants as we consider this world revolution, Petrini tells us about a trip to the restaurant currently ranked 88th in the world: Nobelhart und Schmutzig (Noble Heart and Dirty Hands). Bored of having white wine forced on him with fish, Petrini ordered a bottle of red.

"The sommelier says: 'Never in my lifetime! I'm not going to serve you red wine,' I say: 'Why not? Don't be an asshole!' 'No! It doesn't fit my food.'" After a bit of back and forth, the sommelier relented, but told Petrini it was only "so you can relax." To which he muttered: "'If I needed to relax, I could've smoked a joint before coming to the restaurant!'"
"And so five minutes later he comes – and we're talking about a Michelin star restaurant here – with a tray, a little mound of tobacco, two mounds of grass and hash, and some skins. I say 'What the fuck is that?', he says 'You said you needed to relax – have a joint on the house.'"
Mains: Turbot, Techno and Wine
Our lunch at Brat was drug-free, for the record. But we did encounter a similar kind of do-it-yourself kitchen theatre with the arrival of a giant turbot at the table, accompanied by smoked new potatoes and bauble-red fresh tomatoes. The fish was brought to us by a pleasant, eager commis chef, who informed us of where and when it was caught, how it had been grilled, and where we should start picking it apart, all while Petrini perched forward in polite observance.

We are shown the fillets and the wing-tips; we are instructed not to miss the cheeks and the crispy skin. But then the chef returns to the kitchen without serving us the fish, much to Petrini's chagrin. An impish grin creeps across his face once the chef leaves our table and is back out of earshot. He picks up a knife and fork, and turns our way. "Let's destroy it!"
"Five minutes later he comes – and we're talking about a Michelin star restaurant here – with a tray and some hash and says: 'Have a joint on the house'"
How we got through over a kilo and a half of fish at lunch is a mystery, but as we cleaned its bones, we got chatting over whether Petrini can still enjoy the restaurant experience when he spends his whole life moving from one to the other.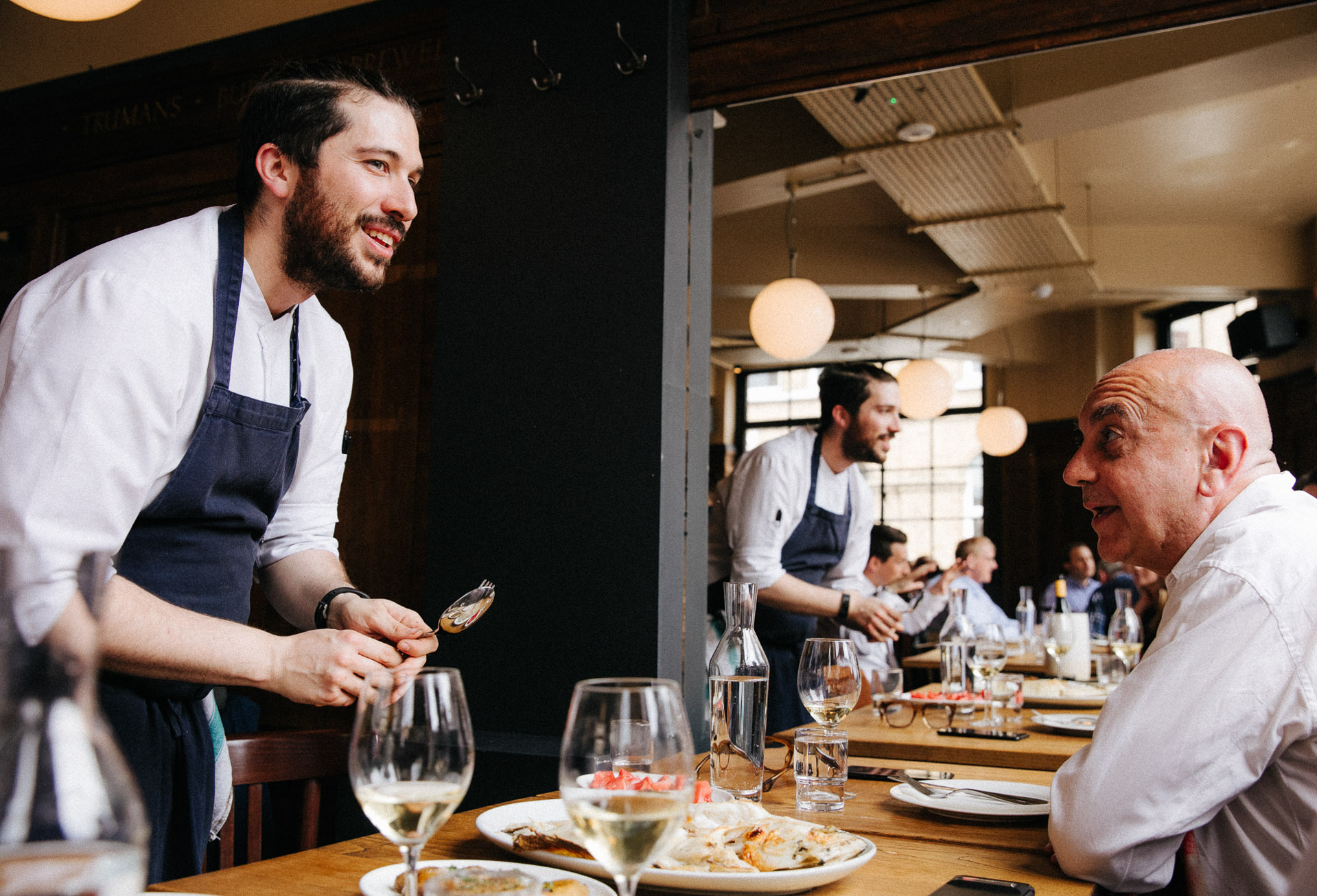 "Yes, I'm still able to get the same enjoyment out of food as everyone else, but I have a certain knowledge of the backstage – I know how things work. For example, the guy who came to our table before to give his long speech about the turbot: I know why it's been adopted here, I know why it works, I know that nowadays that the customer doesn't expect to be served by the same waiter or waitress. But at the same time – why do you come to the table doing this long speech, and you don't even touch the fucking fish?"
Conversation meanders, as it so often does everywhere with everyone, onto politics – more specifically, the very political role that a modern chef can take. Petrini's ideal chef, if he was to take to a sketching pad and draw one up, would take on environmental issues, community issues, cultural issues, and even politicians.
He bemoans that no chef, aside from José Andrés, has had the guts to go public and attack Donald Trump. He says that you could be the most gifted chef in creation, but still "become a stupid moron if you don't think about your life, and how your restaurant fits within society." He is keenly aware that we are in the midst of a deeply political age, and haute cuisine can no longer divorce itself from reality: "If you want to be relevant, be political."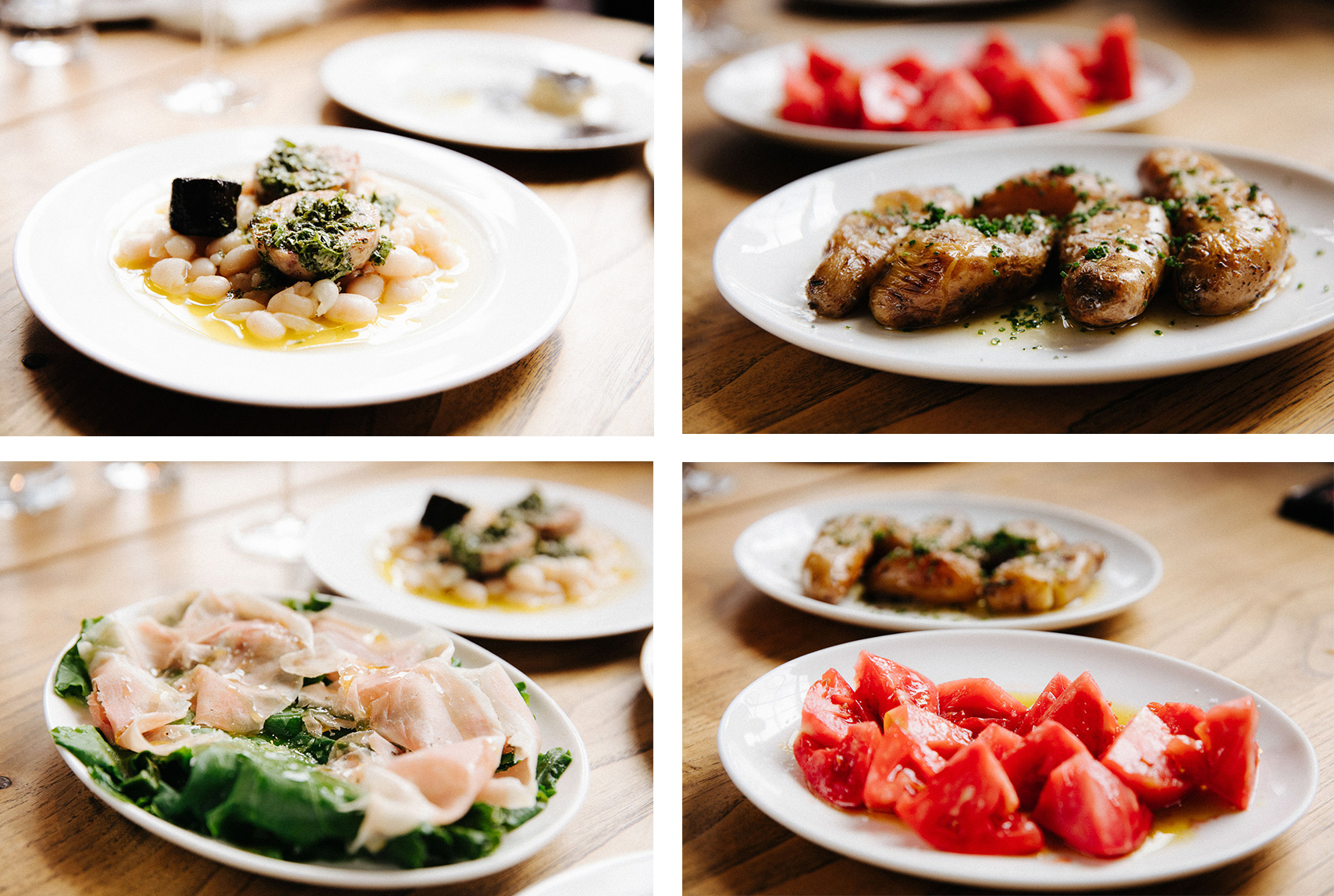 This brings us to the natural wine movement, which to Petrini is every bit as radical to the wine world as New Nordic was to the food world. Like New Nordic, it represents an iconoclasm that Petrini admires – an overturning of the old guard; an uprooting of staid old traditions and gatekeeping aristos.
All of a sudden, he says, anyone can be a winemaker: it's punk. More than just the production excites him; the fact that natural wine breaks with "the Protestant notion of waiting and waiting for the pleasure of consumption" makes it all the more modern and necessary. Like New Nordic, he says, it must mature, evolve, and improve, but he has no doubt that the change it is bringing about is long-overdue.
There is nothing that Petrini cannot opine over. "The first thing I do when I wake up in the morning, and the last thing I do before I go to sleep, is listen to music. I used to be a record collector until I found out the joys of Soundcloud, Deezer, and Spotify." His particular love is ambient electronica – at one point he leans across the table to show us Oneohtrix Point Never, who neither of us can pronounce – and his vision for Gelinaz! is a closer relationship between food and music, working on soundscapes that enhance the dining experience.
Dessert: Lyon, Politics, and the Future
Dessert comes, and conversation turns more reflective. Petrini is Italian-born, but his heart belongs to Lyon, and the French girl he followed there 30 years ago, who he remains married to. He was instantly struck by the city's vibrancy and dynamism, its thriving cultural and culinary scene, and its unparalleled quality of life. It is "the South of France, but in the North – close to Paris, close to Italy", and is the centre of his world – a centre that is so necessary to someone as globetrotting as he is.
"I could never move back to Italy. The country's fucked up – economically and politically"
Could he ever move back to Italy? "Never. The country's fucked up – economically and politically. It's been killed by the bureaucratic system, and has now brought the far-right into power. So, if I had to go back to Italy, what would it be for? To retire like a rich person, that I am not, and live in Tuscany like a Bernardo Bertolucci character? No, that is not me."
Speaking to Petrini, it's hard to imagine a point where he would retire. He is ceaseless; there is always another project, another plan, another ambition that would be otherwise unfulfilled if he didn't pursue it. He still writes every day, on top of all his other projects. He still casts his eyes over chefs, picking them apart in his profiles, and looking for flashes of brilliance that he can get behind. Because ultimately, he is looking for others to succeed.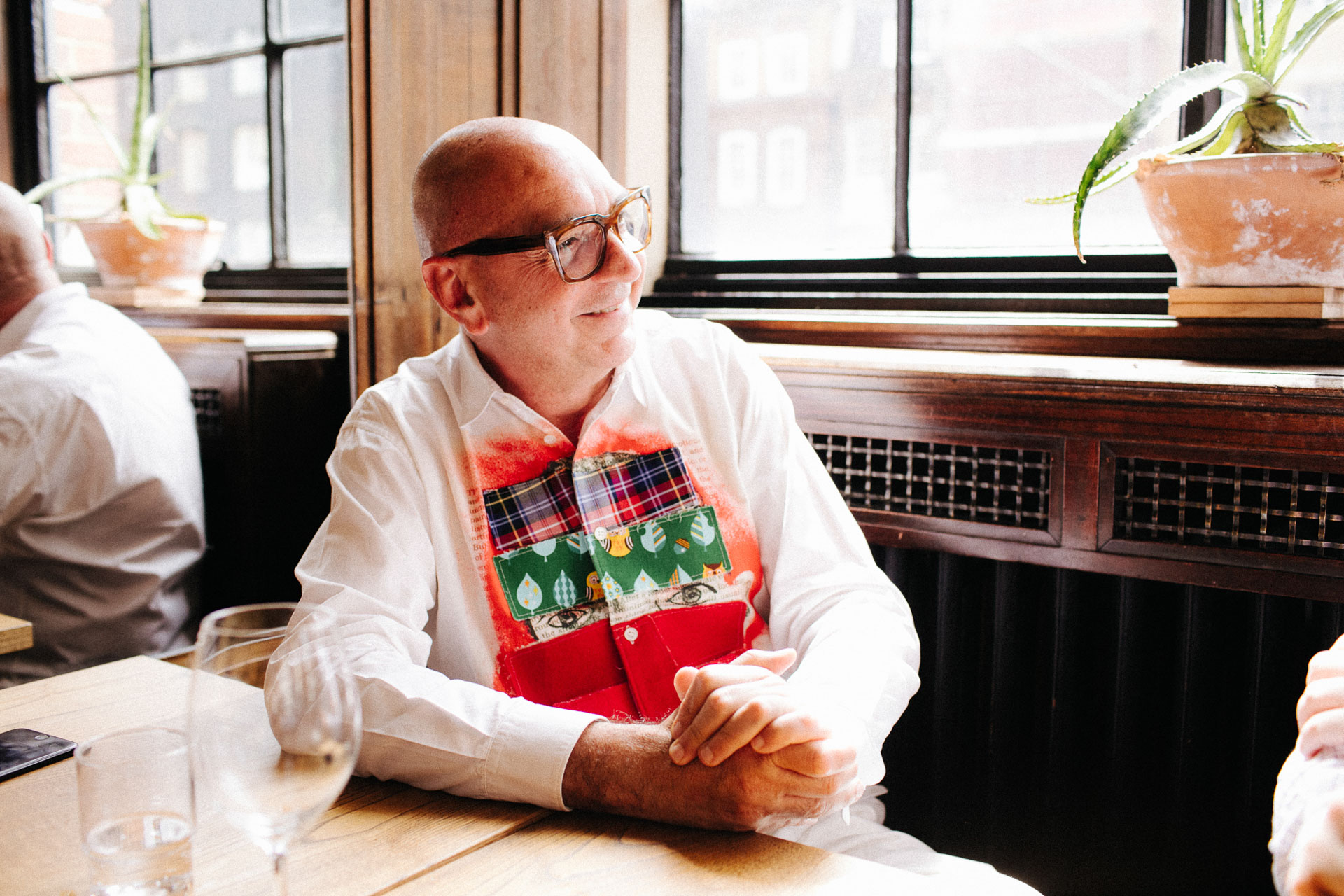 We have, by this point, taken quite a bit of his time up, and the time to depart has drawn near. He is effusive in both his apologies and his thanks, to us and to the staff, as he darts back off to Taste. He will undoubtedly dine again in London before his departure, with guests who, like him, know the backstage as well as the front, but still know how to enjoy the experience..
Chefs will continue to confide in him, indulging him, trying to prompt some pearl of wisdom that takes their idea from 'good' to 'great'. He will continue to be himself – who else could he be? – as he ponders where food can go and how it can get there. If you one day notice that the world of food has changed around you, the chances are that the change began with a conversation with Andrea Petrini.
Kieran Morris is Junior Editor at Amuse. Keep up with him on Twitter .
'Nordic by Nature: Nordic Cuisines and Culinary Excursions', where Petrini is featured, was compiled by Borderless, and available to buy through their site.
Tagged: