Photo: Aston Husumu Hwang
A Dish-by-Dish Guide to Seoul's Finest Traditional Food
Korean food is about more than the barbecue
Photo: Aston Husumu Hwang
Think Korean food and you'll probably trigger an olfactory explosion of barbecue, but Seoul has so much more to offer than just short ribs and lettuce wraps. The brainchild of Seoyoung Jung and Sonja Swanson, Bburi Kitchen is a website that aims to reintroduce lesser-known ingredients and fading traditional recipes to a fast modernising Korea.
Here at Amuse we love the site so much that we asked Jung and Swanson to guide us on a gastronomic tour of the Korean capital. These are the essential must-visits for anyone who wants an authentic taste of the country's culinary delights.
Pro Ganjang Gejang Sinsa

Ganjang gejang is raw, soy sauce-marinated crab. Surrounded on three sides by ocean, Koreans naturally eat buckets of seafood. They salt and ferment a variety of ocean life, but this restaurant's specialty is their sweet, creamy, egg-laden crabs. After a few days of bathing in soy sauce, the crabs are split open and served with a side of warm rice. Mix the crab meat, eggs and marinade into the rice and try not to faint with delight upon first bite. For pure spectacle, try the live octopus. This restaurant south of the river is worth the trip for any adventurous eater.
9, Gangnam-daero 97-gil, Jamwon-dong, Seocho-gu, Seoul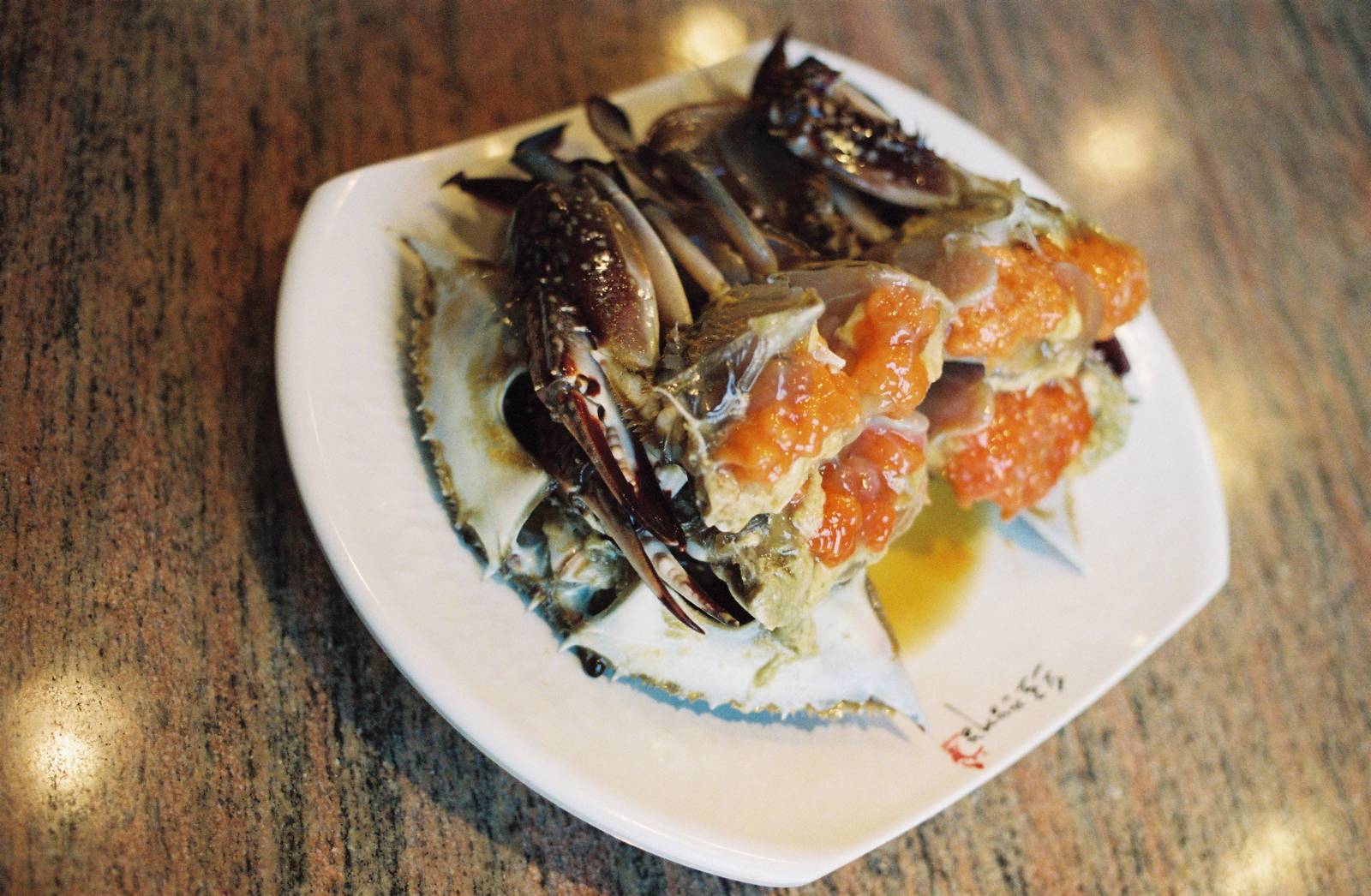 Seongbuk-dong Dak Baeksuk Jip
The most famous dish at this restaurant is nurungji (crispy browned rice porridge) and dak baeksuk (whole chicken soup). A large, impressive plate of poached chicken arrives at the table perched on top of an earthenware pot of nurungi. Eat the chicken and then dive into the toasted rice porridge. It's a big hearty dinner; Korean soul food, almost. If that wasn't enough, a side dish of memil jeon (buckwheat pancakes) accompanies the chicken. The pancakes are thin and flaky with a chewy centre. Tear off a piece and wrap up some of the buckwheat sprouts piled on top. Dip in the vinegar gochujang sauce and enjoy. Finger food at it's finest.
9, Seongbuk-ro 31-gil, Seongbuk-gu, Seoul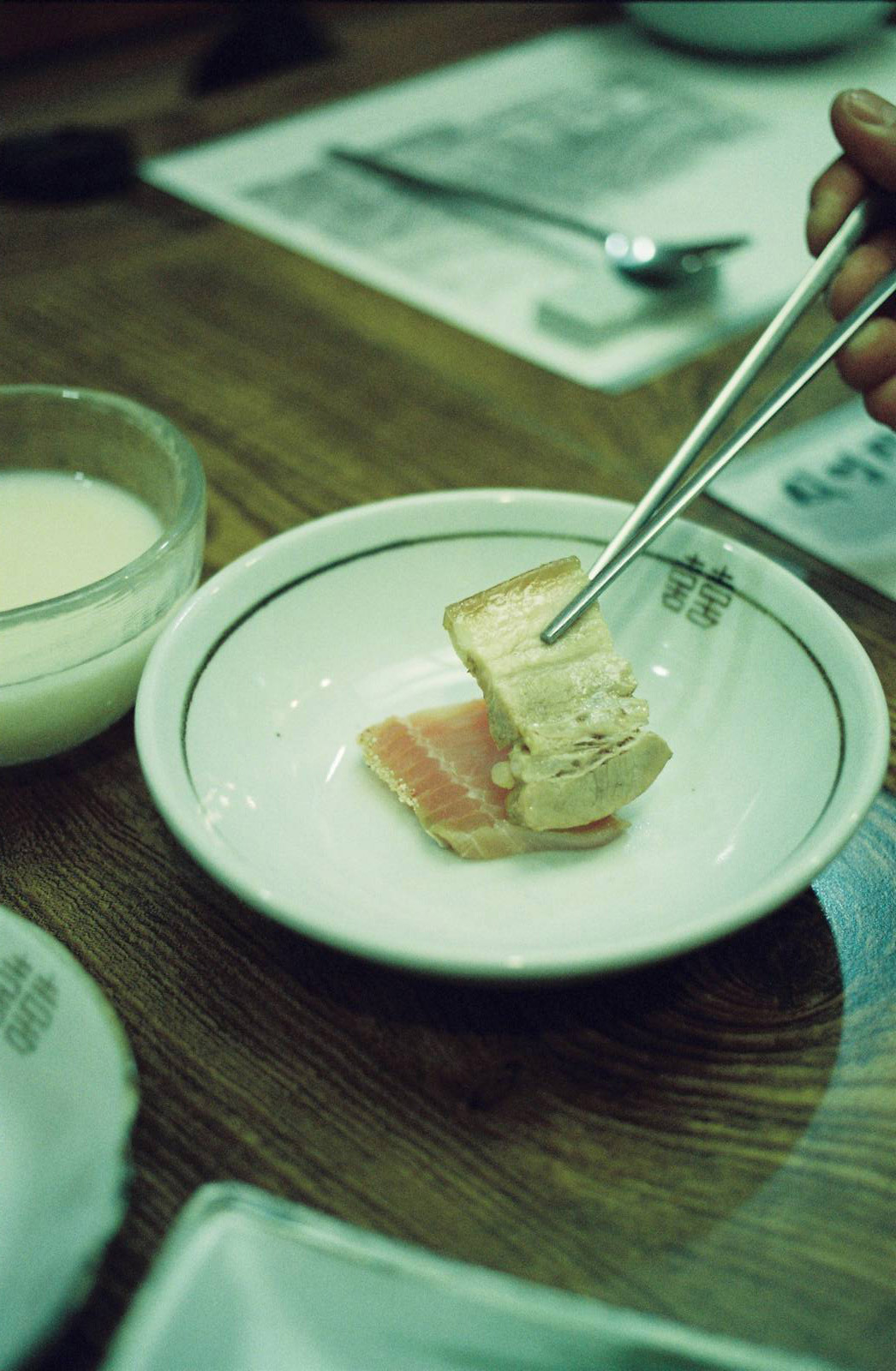 Jeonju Jungang Hoegwan Bibimbap
It might be a bit of an effort to locate, but this hole in the wall restaurant serves some of the best bibimbap in Seoul, which is saying something. For the uninitiated, which can't be many of you as London seems to be nearly overflowing with great places offering fantastic variations on the dish, bibimbap is a a bowl of warm rice served with several toppings of marinated vegetables, a raw or fried egg and sliced meats. Jeonju Jungang Hoegwan is run by an exacting grandmother who still tastes every single dish before it goes out. The rice here is cooked with two different kinds of stock and then seasoned with their secret sauce. Rumours abound that they were apparently the first restaurant to serve their bibimbap in a sizzling hot stone bowl, creating that signature crispy rice at the bottom of the bowl.
21, Myeongdong 8na-gil, Jung-gu, Seoul
Jaha Son Mandu
This restaurant is located in a hilly neighbourhood with great views, however it's the handmade stuffed mandu, or dumplings, that are the star. Whether in soup or steamed, the dumplings are subtly seasoned and beautifully presented. The cool summer dumplings are the signature style: stuffed with cucumbers and mushrooms, they're a light bite to enjoy on a warm, breezy day. Combine them with a glass of rice wine (makgeolli) or the local wild mountain raspberry liquor (bokbunjaju) and soak up the oh-so charming scenery.
12, Baekseokdong-gil, Jongno-gu, Seoul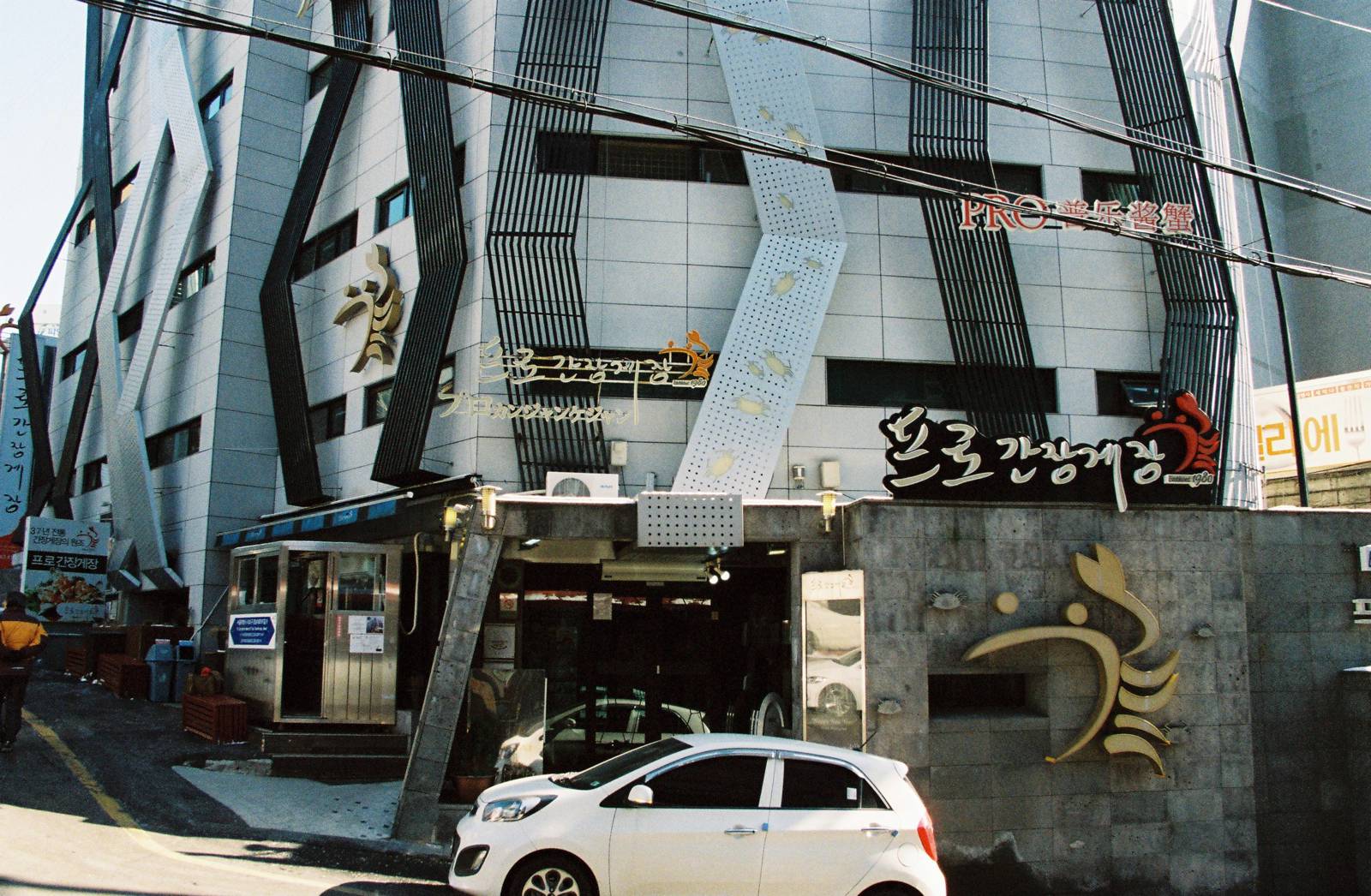 Baeknyeonok
Handmade tofu dishes are what keeps patrons coming back here for more. Their most popular dishes are made from biji, the tender, white dregs left after making tofu, which are honestly far, far more appetising than that sounds. We recommend the yeongyangsik daebiji, an unadulterated biji stew which lets the quality of the product shine. Simplicity reigns supreme.
1450-6, Seocho-dong, Seocho-gu, Seoul
Yeongdong Jokbal
Jokbal is Korean braised pork trotters. Order it at the wrong place and you might end up with something that's too rich and too sweet, but at Yeongdong Jokbal they've found a perfectly balanced flavour profile, offering up something a tad milder, a bit more savory. Your best bet is to dip a trotter in a pot of salted shrimp paste before tucking it into a lettuce leaf—think of it as a porcine taco. Oh, and you're best to head down early evening because this place is such a hit with locals that they've usually shifted every single trotter in the kitchen by 8PM.
1-8, Yangjae-dong, Seocho-gu, Seoul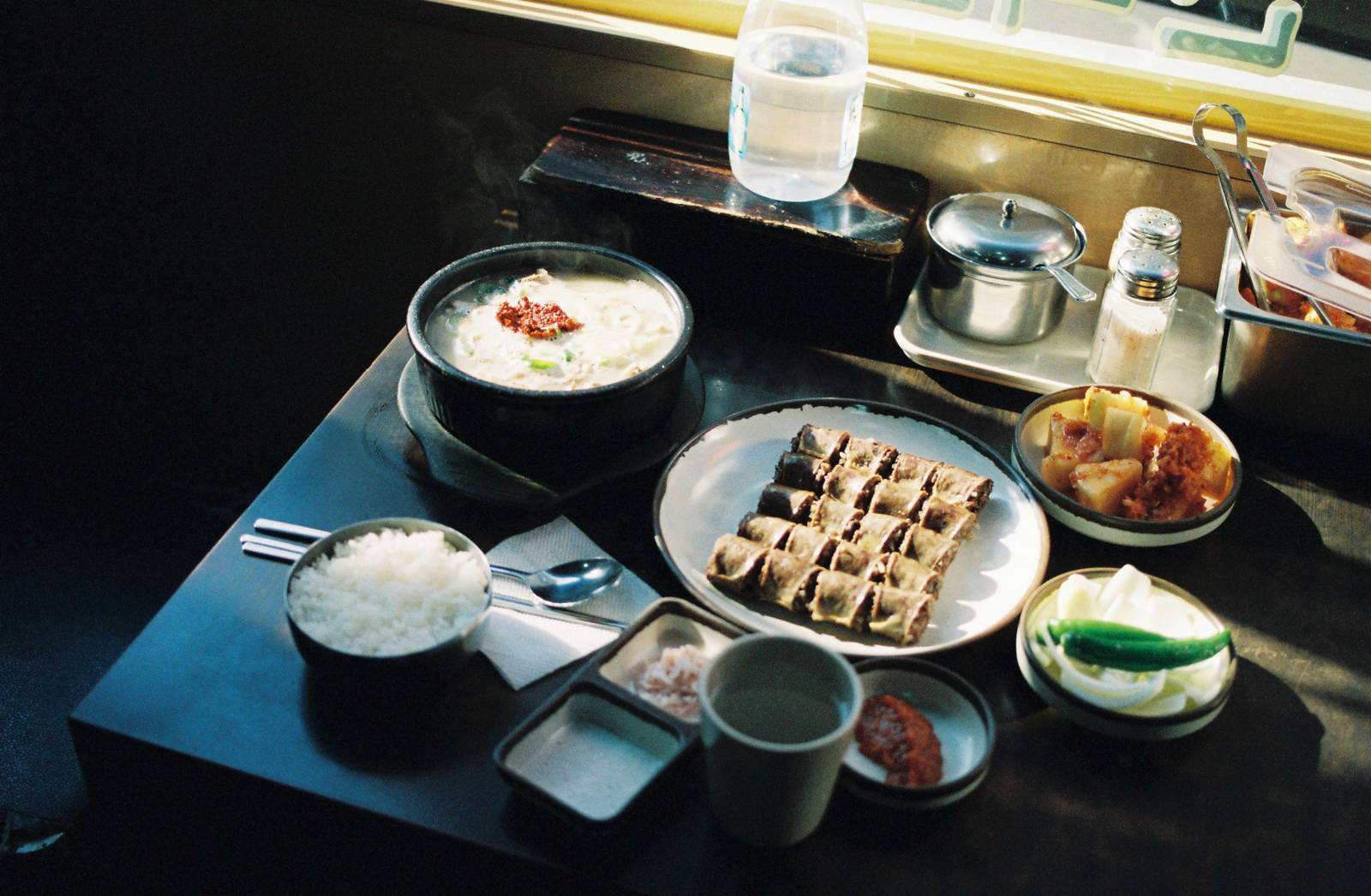 Hanguk Soondae Bonjeom
No silly, soondae isn't Korean for "a heaping bowl of ice cream topped with whipped cream, sliced banana, sprinkles, toffee sauce, chocolate sauce, more whipped cream, some strawberry sauce, and even more whipped cream." It is, in fact, a blood sausage. Cellophane noodles and vegetables are added to thick, undulating pools of blood. The result is a creamy, slightly chewy sausage, and a million miles away from the crumbly, dense black pudding that might adorn a fry up in the UK. The soondae at Hanguk is exceptional; they've got their blood to noodles to vegetable ratio just right.
5-22, Yangjae-dong, Seocho-gu, Seoul (2nd floor)
Pildong Myeonok
For a summer's day smasher, you can't go wrong with naengmyeon, a cold buckwheat and sweet potato noodle dish hailing from the north of the country, usually served in a chilled broth and topped with sliced scallion, a hard-boiled egg and a strip each of beef and pork.
The size of the noodles themselves add an element of absurdity to the dish; they're so long that waiters come by wielding large scissors, giving you a helping hand before the slurping begins. Their soup's a stunner, too, and the broth is the star. It might arrive looking a little mild, but don't be deceived—there's an intense, savoury richness to it Enjoy the new sensation of eating a chilled, almost icy, soup. Mind bending.
26, Seoae-ro, Pil-dong, Jung-gu, Seoul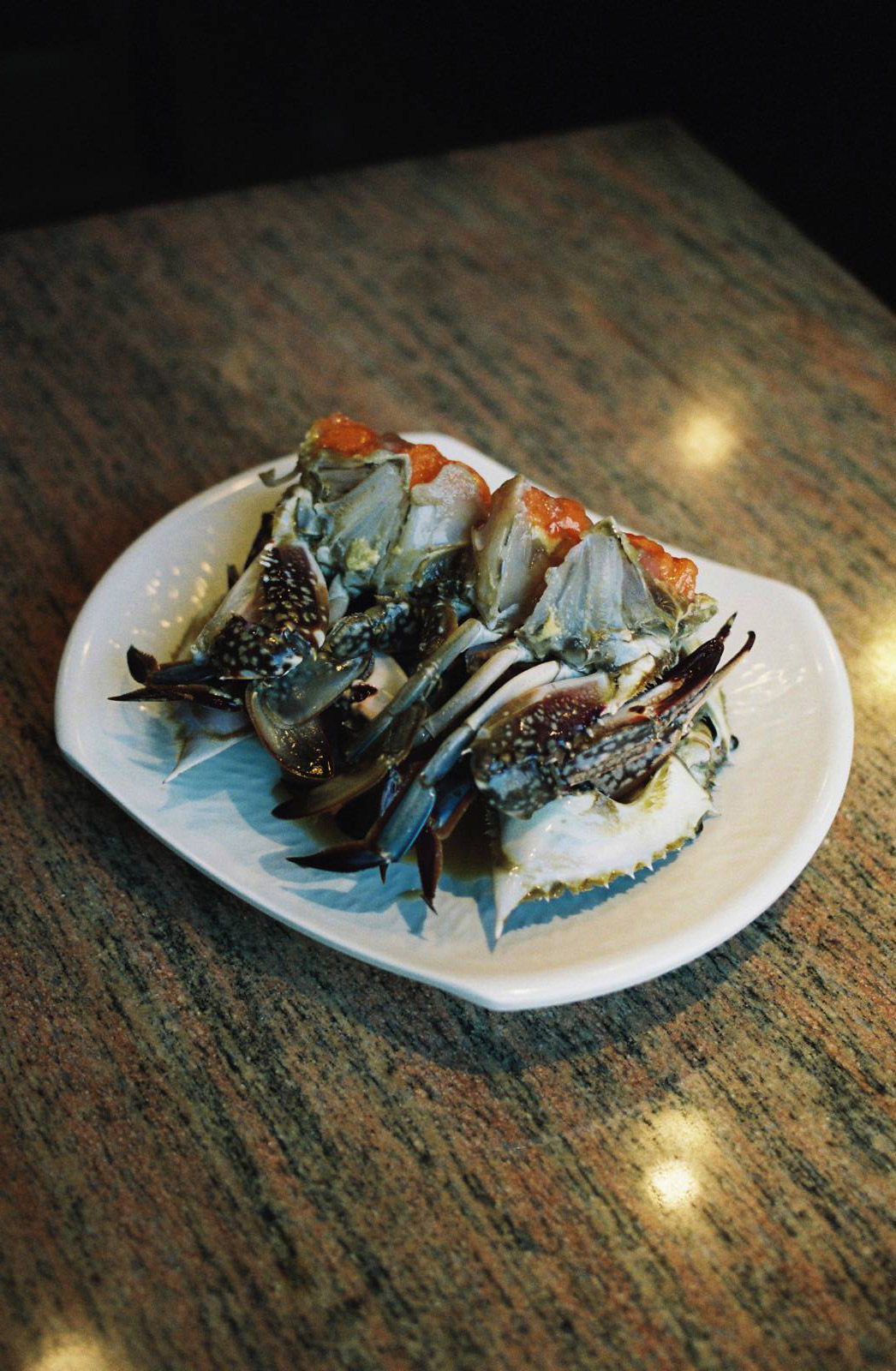 Sooninae Bindaeddeok
Since 1905 Gwangjang Market's been a go-to for street food, and Sooninae Bindaeddeok is right in the thick of it. Koreans and tourists alike flock here for their tender, crispy hot bindaeddeok (savory mung bean pancakes) which are the size of a small frisbee. Because their bindaeddeok sell like hot cakes, a fresh one is guaranteed at any time of the day. Start your tawl of the stalls with this Seoul staple.
88, Changgyeonggung-ro, Jongno-gu, Seoul
Sikyeongjeong
We've saved the most challenging dish till last. If fermented skate doesn't sound immediately appealing, then you're not alone; most Koreans find hongeo a little too potent. Still, just like the durian fruit, keep an open mind and you might just find something to love. Sikyeongjeong serves hongeo from Heuksan Island (on the southwest coast of Korea) that the owner ferments himself. He is so confident in the quality of his skate that he doesn't mask the flavour with any dipping sauces, but instead serves it simply with a side of salt. It is a great place for adventurous eaters who want to try a classic version of hongeo: layer it with pork and kimchi for the true Korean experience.
327-9, Yangjaedong, Seocho-gu, Seoul (2nd floor)