Eastern Promises | The Art and Aesthetics of Halifax, Nova Scotia
We round up some of the most visually stunning locales in one of Canada's oldest settled cities

Hugging edges of both the soft sand and rough rock of the northeastern Atlantic Canadian ocean, the city of Halifax already boasts a beautiful location.
But the vibrant, sprawling handbuilt beauty of one of the oldest settled cities in Canada makes it even easier to fall in love with.
From public galleries and installations to dim lit haunts and haute retailers—art, culture and character can be found in every sea-salted nook and cranny of this one-of-a-kind Maritime city.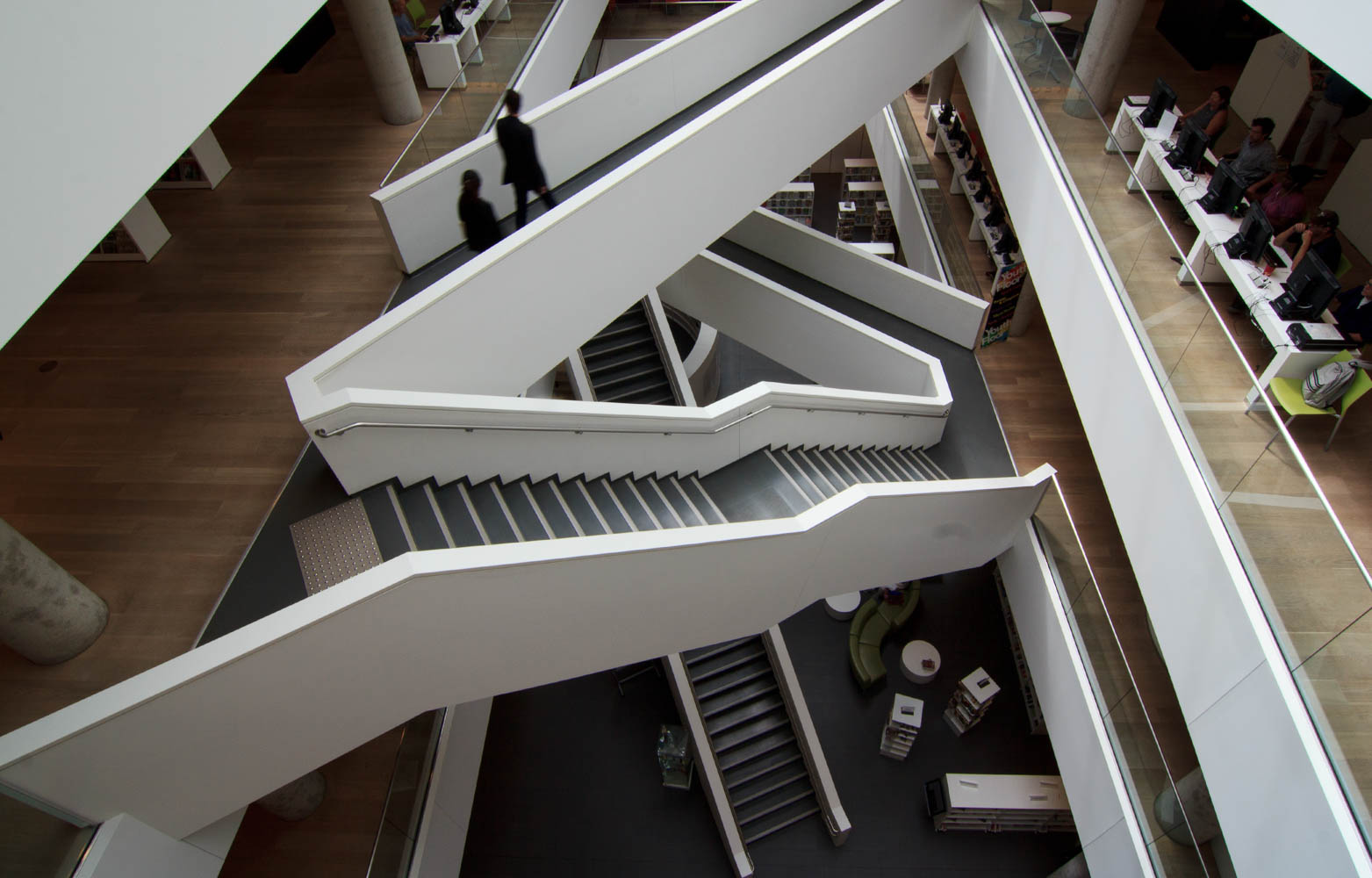 Halifax Central Library
Smack-dab in the middle of downtown Halifax—at the helm of the retail district, on Spring Garden Road—this exquisite Tetris-like pile of glass and steel has captured the attention of locals and tourists alike since it opened in 2014.
"The design vision for the architects was to design Halifax Central Library to be a signature building that is an enduring and instantly recognized Halifax landmark," says Halifax Public Libraries' Janine Basha. "The design approach was to embody Halifax's civic values while conveying a sense of wonder, expectation, and discovery."
Its architectural splendor aside, the Halifax Central Library has other more informal accolades to its name—including its popular-vote status as one of the city's "best student hangs", as well as the birthplace of the now-renowned Sickboy podcast series. Did we mention there's a rooftop patio that overlooks the Halifax Harbour?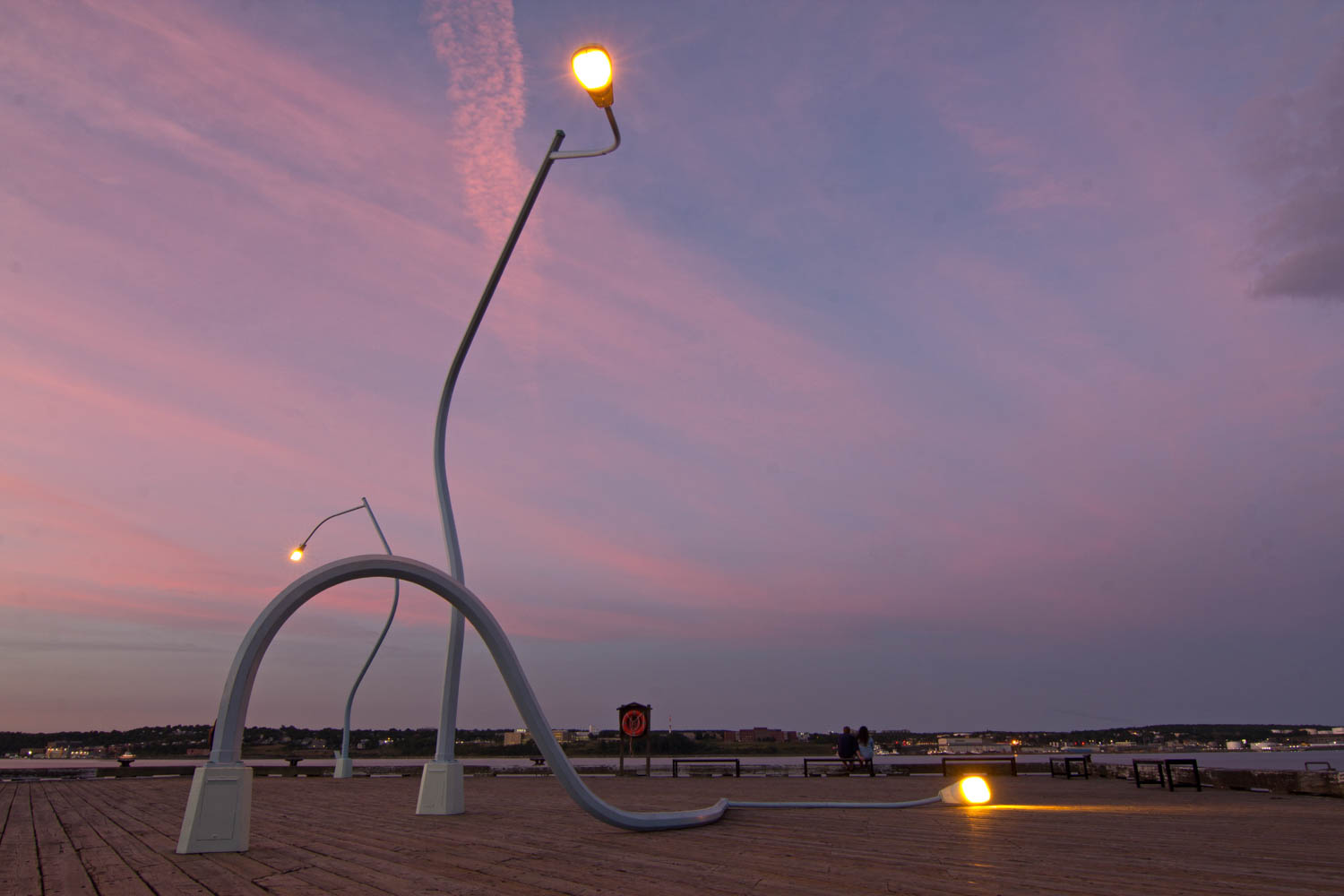 The Way Things Are Art Installation
Slouched over the boardwalk at the waterfront's edge, you'll find three tall, visibly inebriated bodies—not that of a few drunken sailors—but rather three perfectly wayward lampposts, doing their best to keep to themselves.
The lampposts—aptly titled "Got Drunk, Fell Down" and "Fountain" (the latter mimicking someone relieving themselves into the harbour after a night of revelry)—were created by artists Chris Hanson and Hendrika Sonnenberg, who met while studying at the Nova Scotia College of Art and Design (NSCAD) in 1982.
The lampposts made their home on the Halifax waterfront in 2013 as a temporary art display, but, five years later, remain in their places as a good reminder of Halifax's claim-to-fame as having the most bars per capita in the country.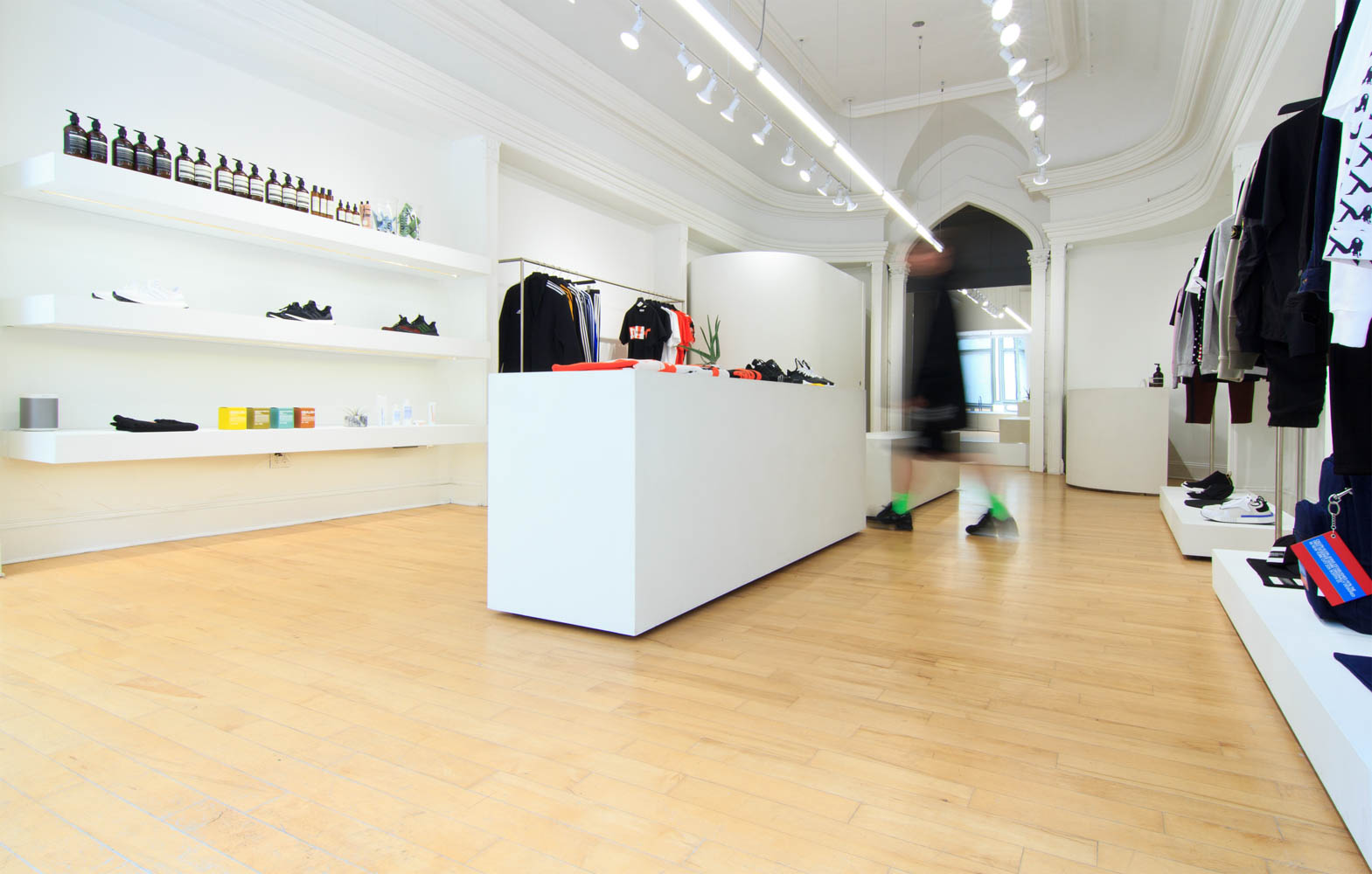 rchmnd
Stark, haute minimalism graces the interior of the sleek retail shop, rchmnd, located in Halifax's historic, cobblestoned Granville Mall courtyard.
Designed by acclaimed Canadian architect Omar Gandhi, rchmnd boasts brightly-lit white-on-white, with clean lines and smart design, utilizing more space than structure.
"The architectural installation itself was meant to be a mid-ground between the existing heritage space and the clothing being exhibited as artworks," says Gandhi. "We used a soft white palette of minimal rectilinear and gently curving forms to accentuate the bright, naturally-lit space."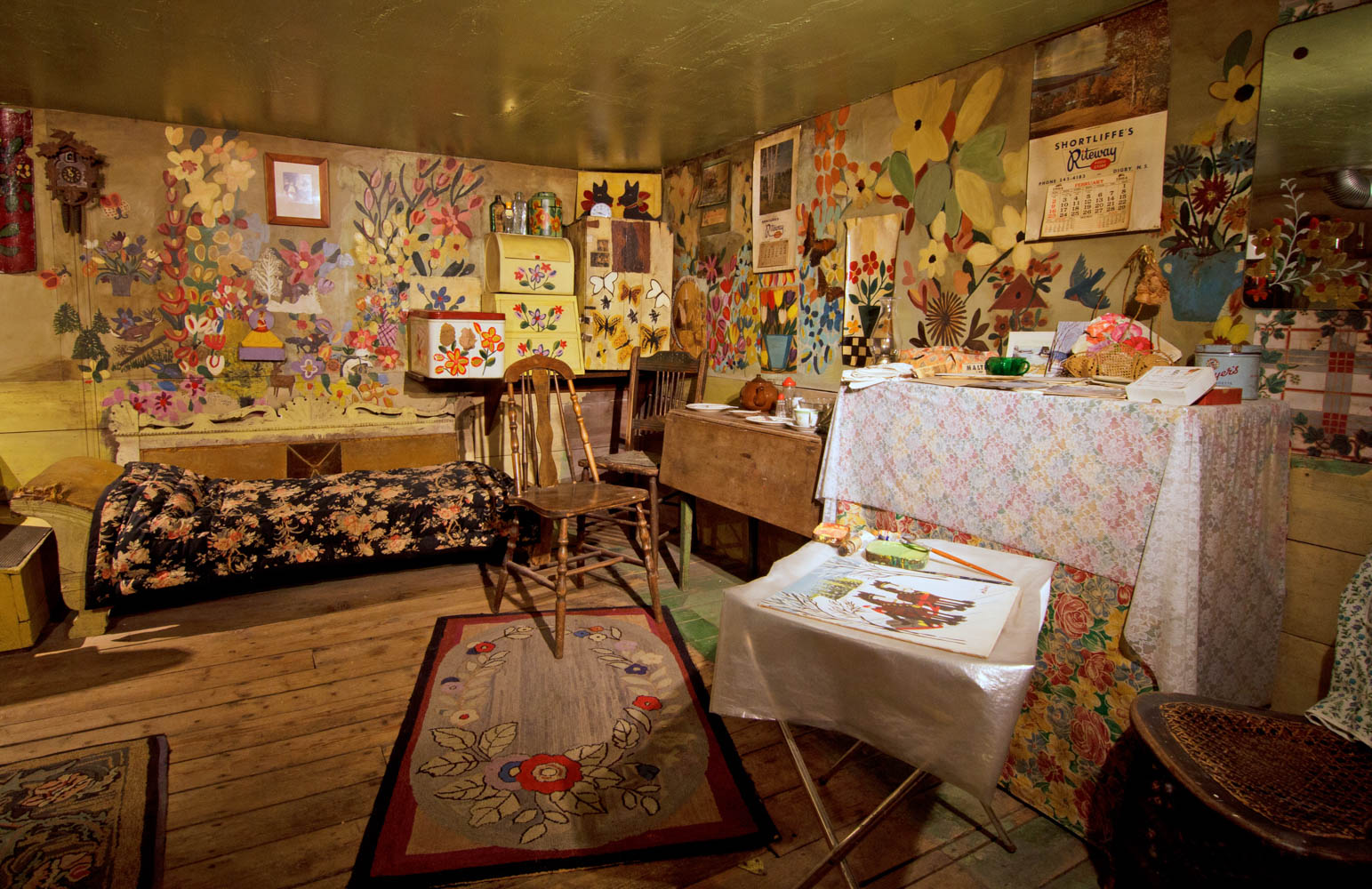 Maud Lewis House (Art Gallery of Nova Scotia)
Maud Lewis, one of Canada's most notable folk artists, spent most of her adult life living in a very small, humble home in Marshalltown, Nova Scotia, about two-and-a-half hours from Halifax. Though she painted countless works of art, it is this one-room house, which she shared with her husband, that became one of her most recognized pieces of works.
Inside the Art Gallery of Nova Scotia (where it has been on permanent display since 1998), you'll find the modest dwelling, walls lined from floor to ceiling with thick, colourful, painted strokes—a cheery contrast to the many hurdles she faced during her life.
The exhibition is a "must see for visitors to the province," according to the Art Gallery of Nova Scotia's Colin Stinson.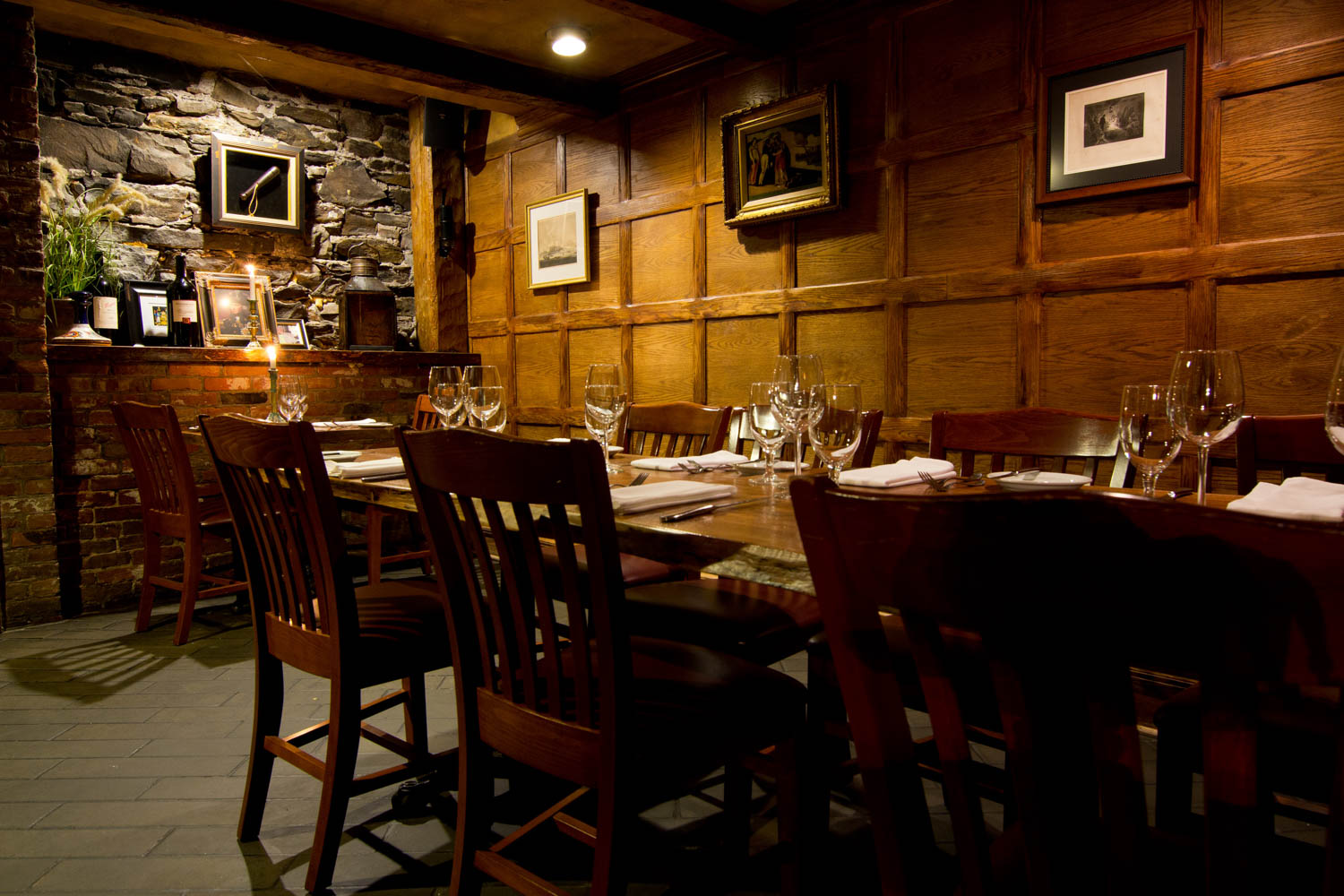 The Press Gang Restaurant
Located in a cavernous sidestreet crevice in of one of the city's oldest buildings (est. 1759), the Press Gang Restaurant has an aesthetic appeal—and a rich history—completely unique to itself.
Its name has roots in an old coercion technique used by high-ranking navy or army officials — and, upon stepping inside its rustic stone interior, it's not hard to imagine cautiously clinking glasses in the exact same space some 250 years ago.
Today, the Press Gang is a favourite for ambiance seekers. With dimmed incandescents, live piano and one of the best oyster bars in the city, it's the ideal place to let your guard down.