A Sound Idea | But Spain's First Secret Festival Falls Short of Expectations
Secret Vida has a winning concept, but need to pull some genuine surprises to succeed
Located in Sant Pere de Ribes, Mas Solers isn't more than 30 minutes outside of Barcelona. But situated in the seaside town's rolling hills, on a terrifyingly twisty highway that Google Maps seems to think is walkable, (Pro-tip: It's definitely not.) just getting out to the countryside felt like an adventure into the past.
The elaborately-decked halls of the farm/estate ("Finca" in Spanish) have previously housed saintly Augustinian monks, hell-bound gamblers in one of the country's most exclusive casinos, and any number of private weddings and celebrations. However, the premiere edition of Secret Vida was the venue's first music festival, one which 1,200 people came to witness.
"Big-tent music festivals seem to be multiplying on a near-yearly basis, with carbon-copy line-ups that often say little about the country in question"
The premise of Secret Vida was intriguing. Come to a cool location - which it definitely was; the number of mirrored hallways alone made Mas Solers look like the set of a Quentin Tarantino film. Find out who's playing seconds before they take the stage. Lather, rinse, and then repeat the following day. Performers weren't allowed to announce their participation, set lists were hidden, and organizers were so tight-lipped about details that my requests to speak with a musician went unanswered. It was the ultimate case of forcing those who bought a ticket to ride the ride.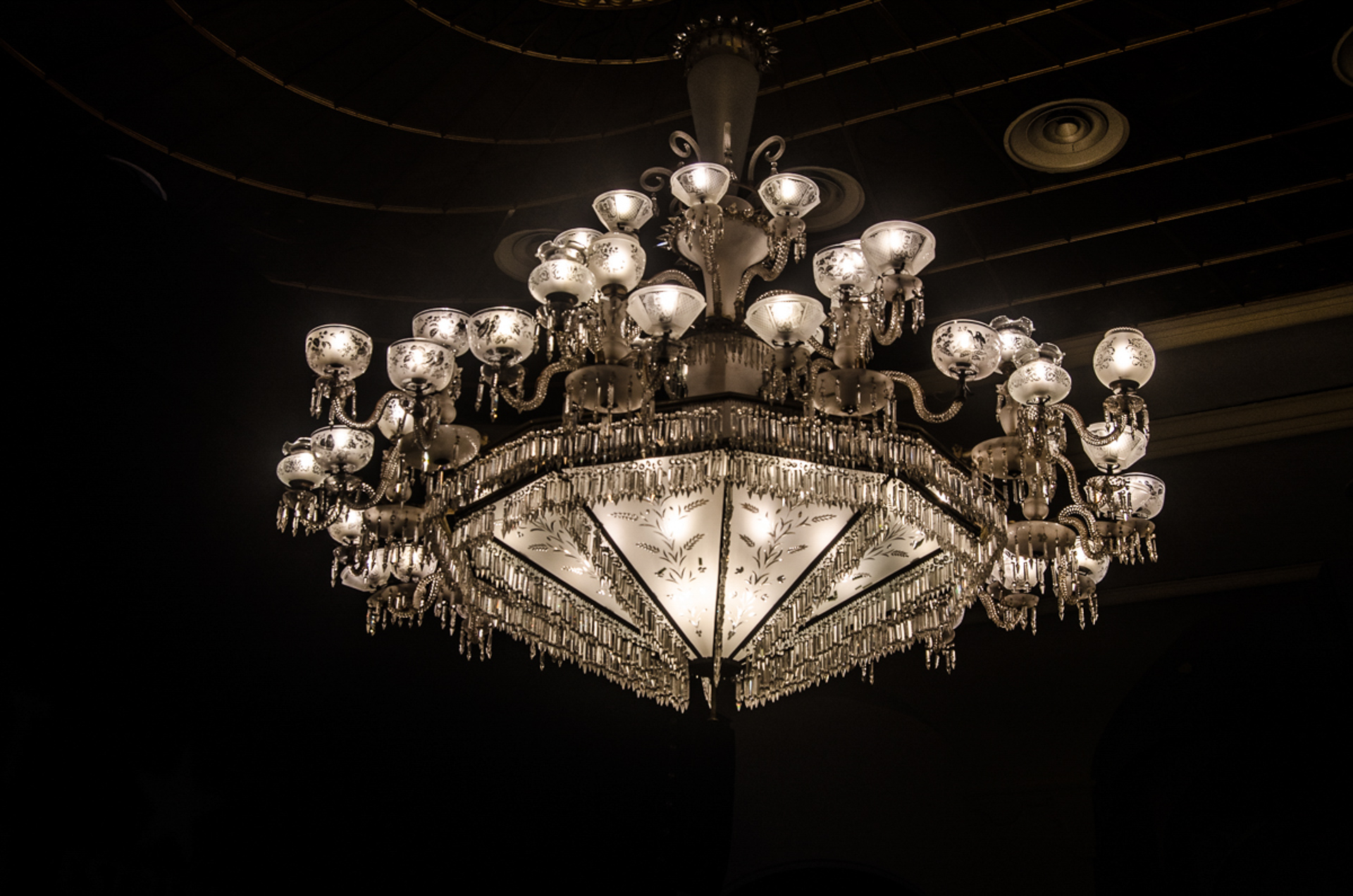 It's not a surprise that Secret Vida, an offshoot of the summer festival Vida, was looking to set itself apart. Big-tent music festivals seem to be multiplying on a near-yearly basis, leaving many of them with near carbon-copy line-ups that often say little about the country in question. Why make them part of your travel plans when it's likely that Florence and the Machine will be playing at the end of your road by the end of the summer?
But the road to unique festivals is filled with bumps, and Fyre Festival-sized catastrophes. In 2016, All Tomorrow's Parties declared bankruptcy. Los Angeles' Sunset Junction met a similar fate, as did New York's long-running CMJ upcoming artist showcase. However, Meltdown, an artist-curated festival at London's Southbank Centre, which has been headlined by The Cure, MIA, and David Byrne, is in its 25th year. Meanwhile, in the United States, Justin Vernon and Aaron Dessner's Eaux Claires, and The National's Homecoming have all drawn strong reviews.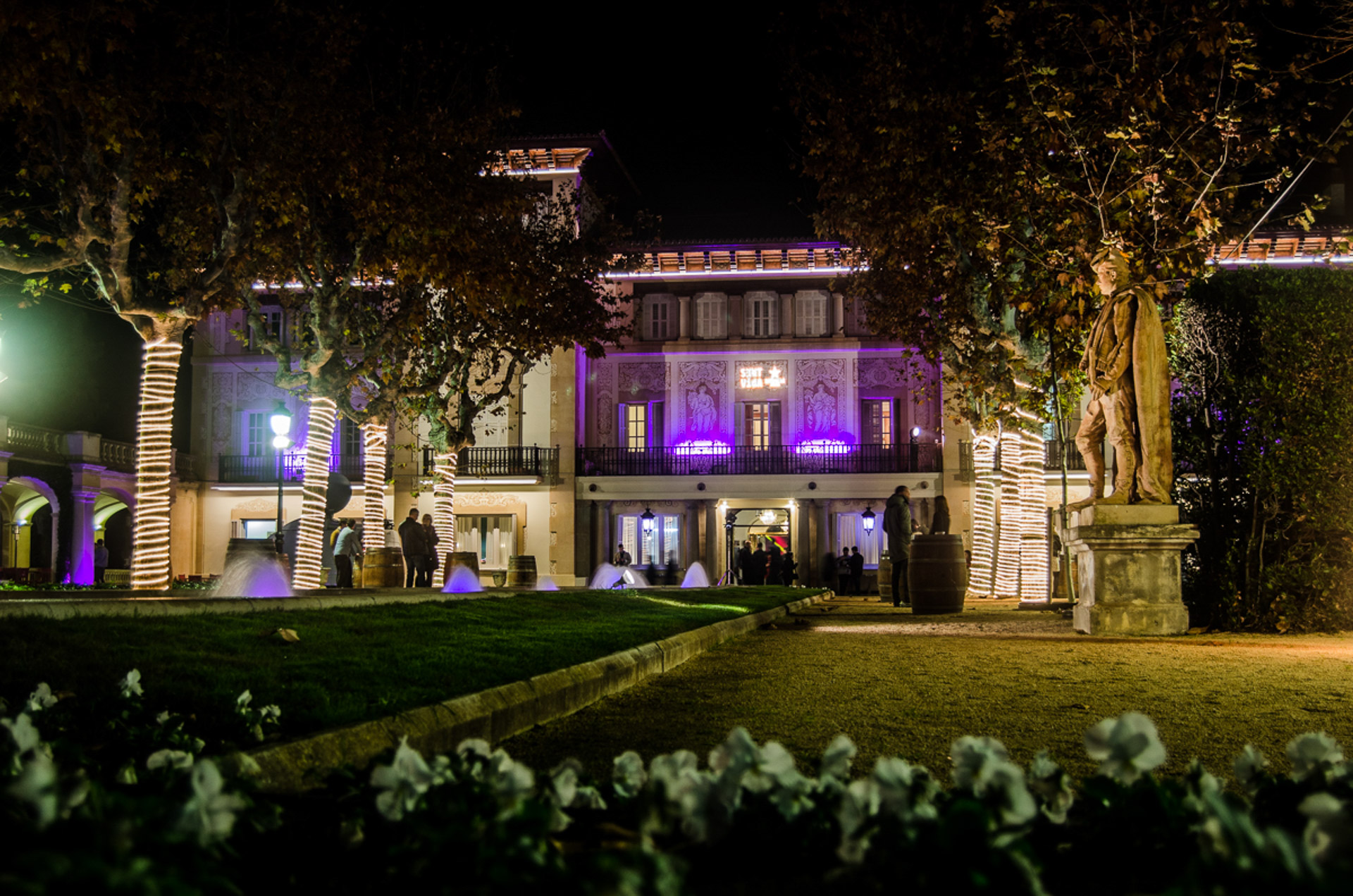 Given the saturated market, why not fill the market gap and cater to those not just looking for a concert, but an event? In an admirable move, Secret Vida also opted to be as home-team friendly as possible. Out of every night's nine performers, six of them hailed from within Spain. For outsiders, if the draw isn't seeing artists you know, surely part of the appeal is walking away with a more complete understanding of the Spanish music scene.
However, it was hard to argue that the event didn't set itself up for disappointment. With promises that Secret Vida would match up to their summer edition (where bands were announced ahead of time) which included Franz Ferdinand, St. Vincent, Of Montreal, and They Might Be Giants, they began teasing out the line-up two weeks out in a series of Instagram posts.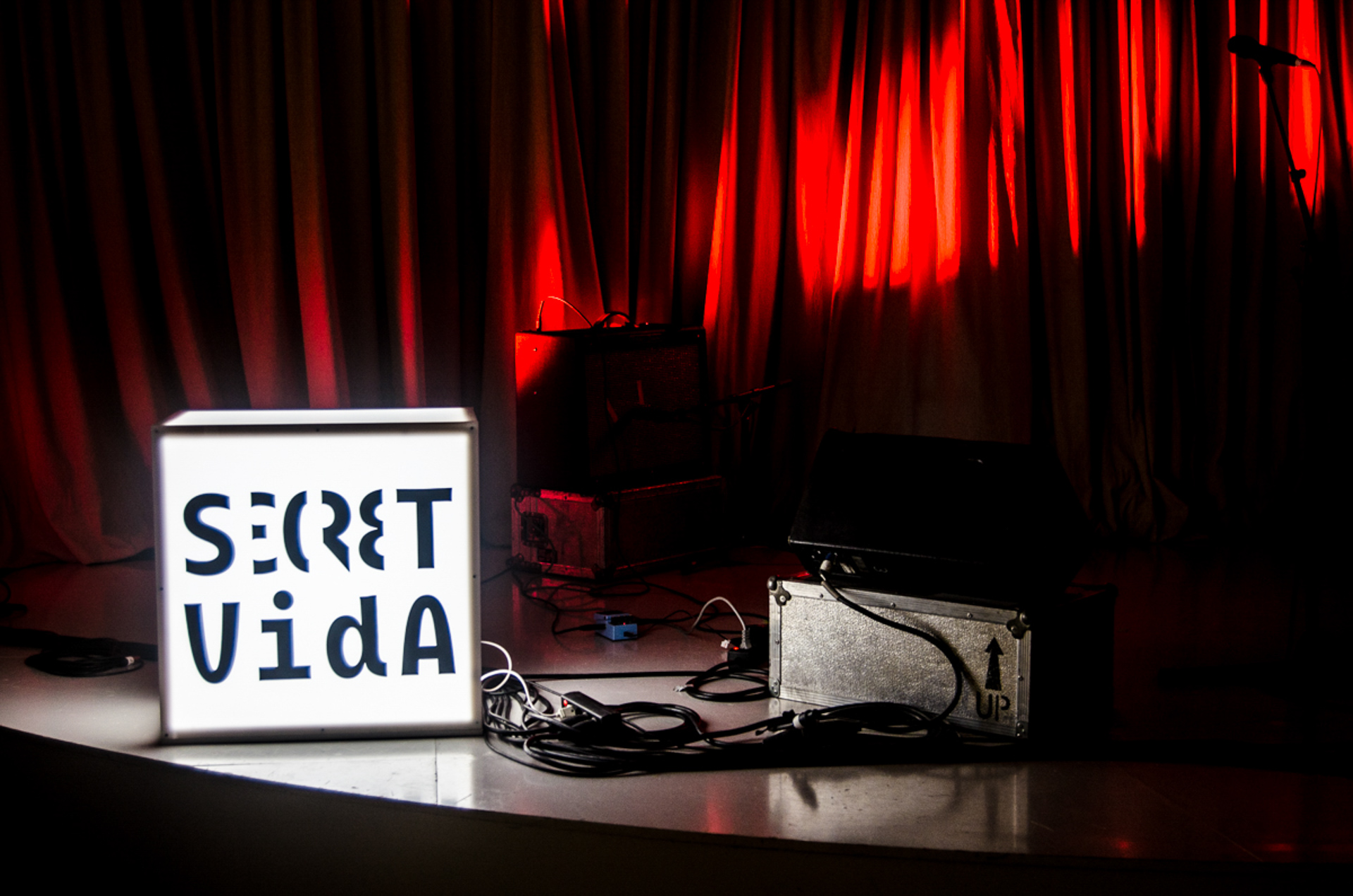 While in retrospect their clues seem clever - Danish artist M.I.L.K. was represented by an eye inside a glass (a nod to his press photos), while Swedish singer/songwriter José González was teased through a crown - the flag symbol of Gothenburg. However, the clues were also so vague that the audience was left expecting Iron and Wine, St. Vincent, and Andrew Bird—a level of performer that, still in their first year, Secret Vida weren't prepared to deliver.
Ideally, smaller, boutique festivals' goal should be to push curation to the forefront, allowing audiences to discover new artists by creating a likeminded, thematically cohesive environment. If that was a goal of Secret Vida, it was lost in their scattershot programming. Even where polymorphic playlists have rendered genre-discussions largely moot, it was difficult to imagine a single fan dancing through Delorean (rumoured to have played their final show) and obstinately goofy La Casa Azul (who received, by far, the largest audience response), and still sticking around for experimental noise artist Sara Fontán, the traditional flamenco of Niño de Elche, swing band Los Mambo Jambo, or Welsh troubadour Gruff Rhys.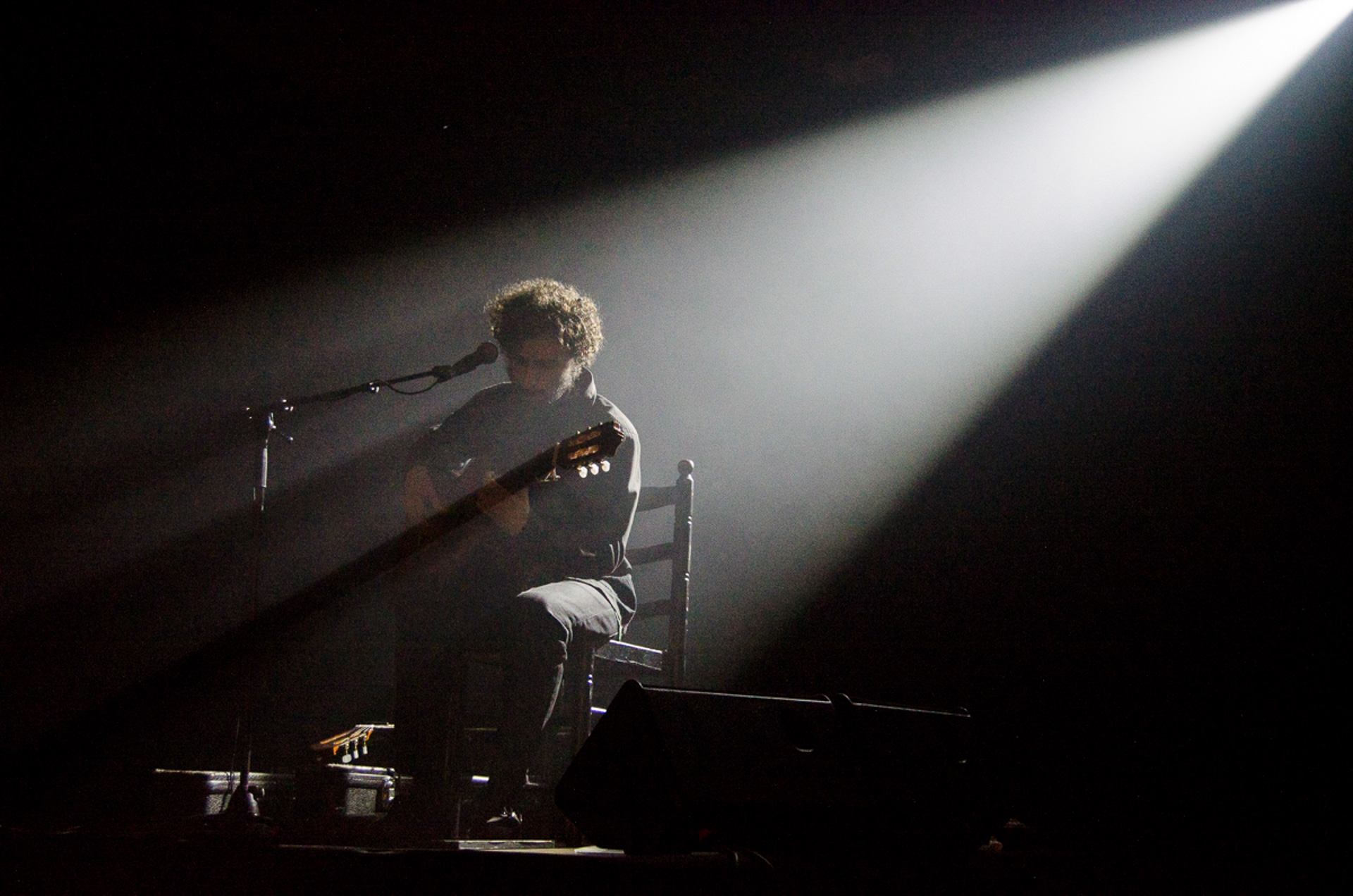 No matter how talented the act (and no doubt - everyone who took the stage at Secret Vida were at the top of their respective games) the constant genre-gobbling meant many artists simply got lost in the shuffle, as attendees opted out of moving between stages, located on two separate floors of the building.
So, was it worth it? It was a question that, by Secret Vida's mid-point, I still couldn't answer. And even if I could, by next year there will be a different bill, and different concept, and it will be an altogether different event. But there was a glaring lack of cohesion of this year's line-up. Ultimately, the best I could muster over the two days was feeling a bit lost. Not upset. Not bored. Just… blank.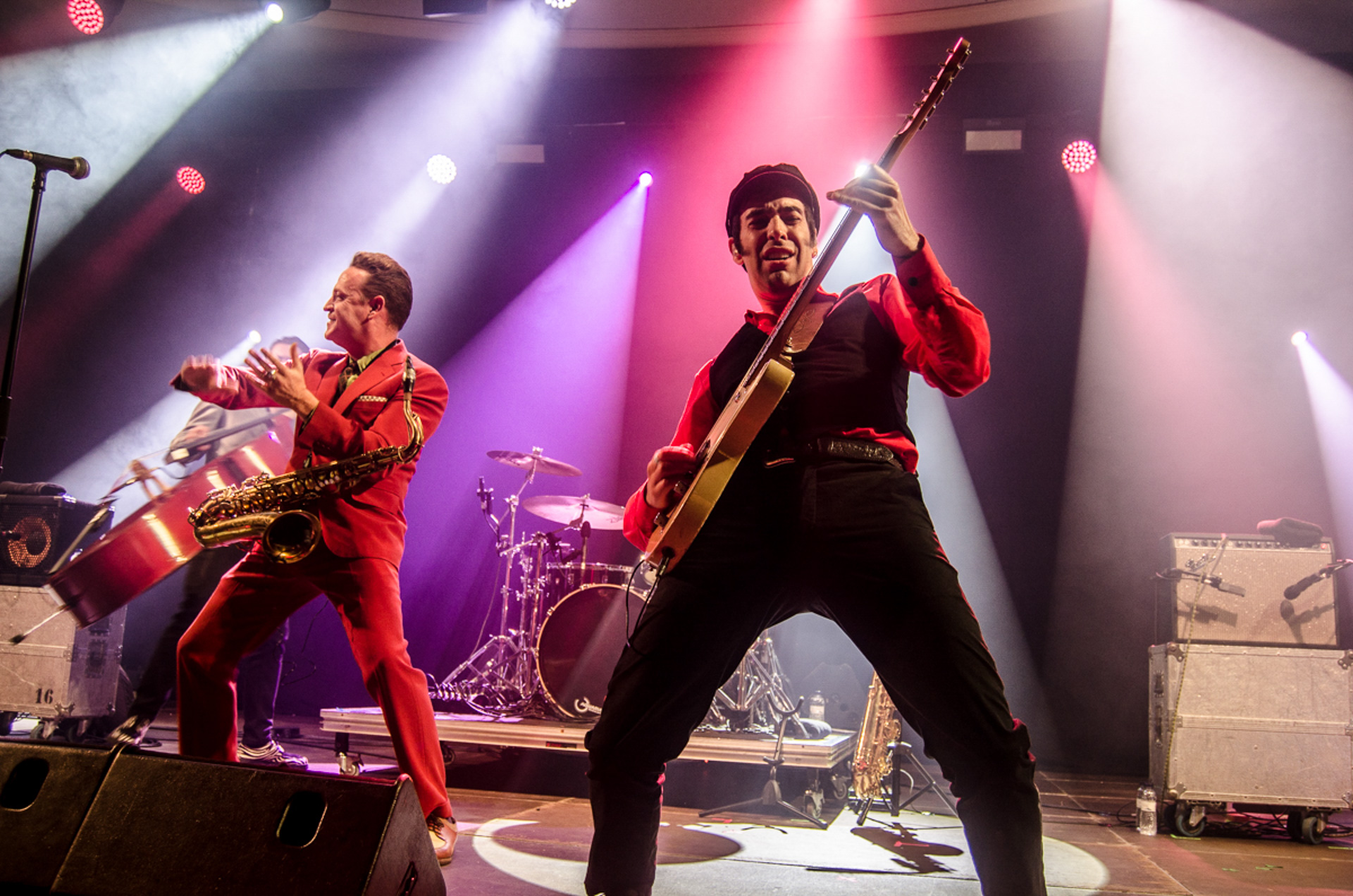 But sometimes, it turns out, you are the missing link. Entering a secret festival means you forfeit the right to love everything, and you have to accept the fact you might not love any of it. In that spirit, and unwilling to let my story or night end on a bum note, I weaved my way into the middle of the bar area turned dancefloor where Miqui Puig was spinning Motown vinyl. Having finally found my tribe - or at least a beat I understood - I could cut loose; and after two days, that was a genuine surprise.
Laura Studarus is a freelance journalist based in Los Angeles. Keep up with her on Twitter.