The Way I See It | Winter Sports Photographer Vernon Deck Shares his Secrets
From shooting powder to Papua New Guinea, Vernon Deck has one of the world's best jobs
Every month, Amuse profiles a travel photographer whose work we admire, asking them to talk through their five all-time favourite shots from their career, and the challenges they faced in creating them. This is The Way I See It.
This month we spoke to adventure photographer Vernon Deck. Born on the beautiful South Island of New Zealand, Deck was perhaps pre-destined to working closely with the mountains and the ocean. Despite getting out of New Zealand as soon as he was old enough, he has always remained an explorer at heart - committed to a personal mantra of 'learning by doing'.
Having discovered an innate talent for capturing the raw power of nature early on, as well as a passion for snowboarding, he managed to combine the two - having shot for a wide variety of winter sports titles in both Europe and North America, Deck then secured a dream job as the official photographer for the board sports brand Volcom.
"Every winter Vernon criss-crosses the planet shooting professional snowboarders. In summer, he sails his boat around Indonesia..."
Every winter he criss-crosses the planet shooting their professional team (which includes legends like Terje Haakonsen, and five-time X Games medallist Markus Kleveland) as they push the boundaries of what's possible on a board. In summer, Vern lives on his boat, which he's currently sailing around Indonesia. His ultra-glossy pictures have graced the covers of magazines the world over, as well as billboards, shopfronts and everything in between. Here he selects five of his favourite images – and talks us through what makes them pop.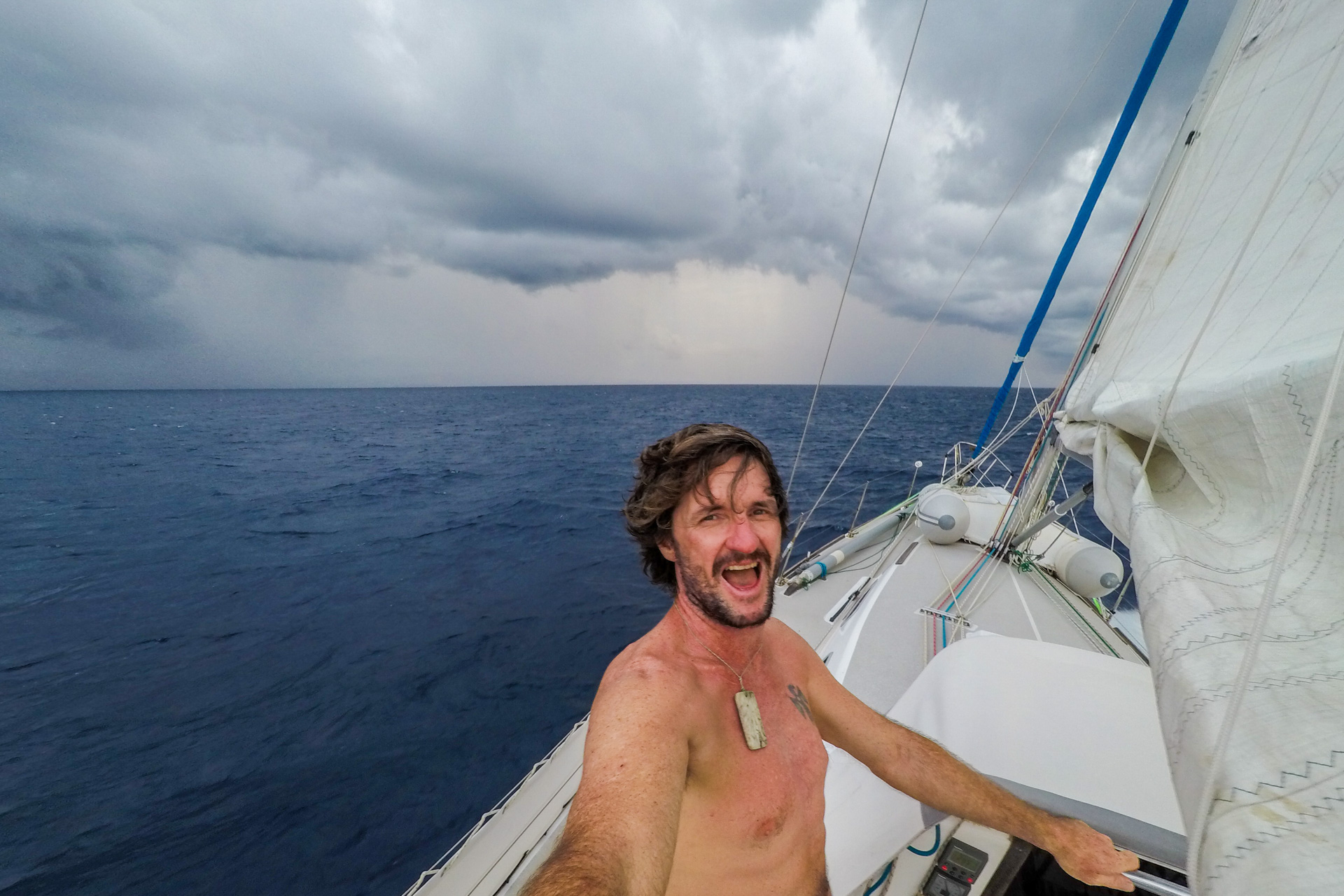 My camera is nothing more than a tool to tell the story that I see. I'd say my photography style has always been pretty documentary. I like straight lines and truth.
Whilst I was backpacking around Australia, I was gifted a Minolta with a couple of lenses. I had no previous desire to shoot photos until that point, but it became quite fast a growing passion.
The camera is just an instrument that captures light. The scene someone looks at, and the image a photographer produces while standing next to that person might be totally unrecognisable as the same scene. Lets call it "creative truth".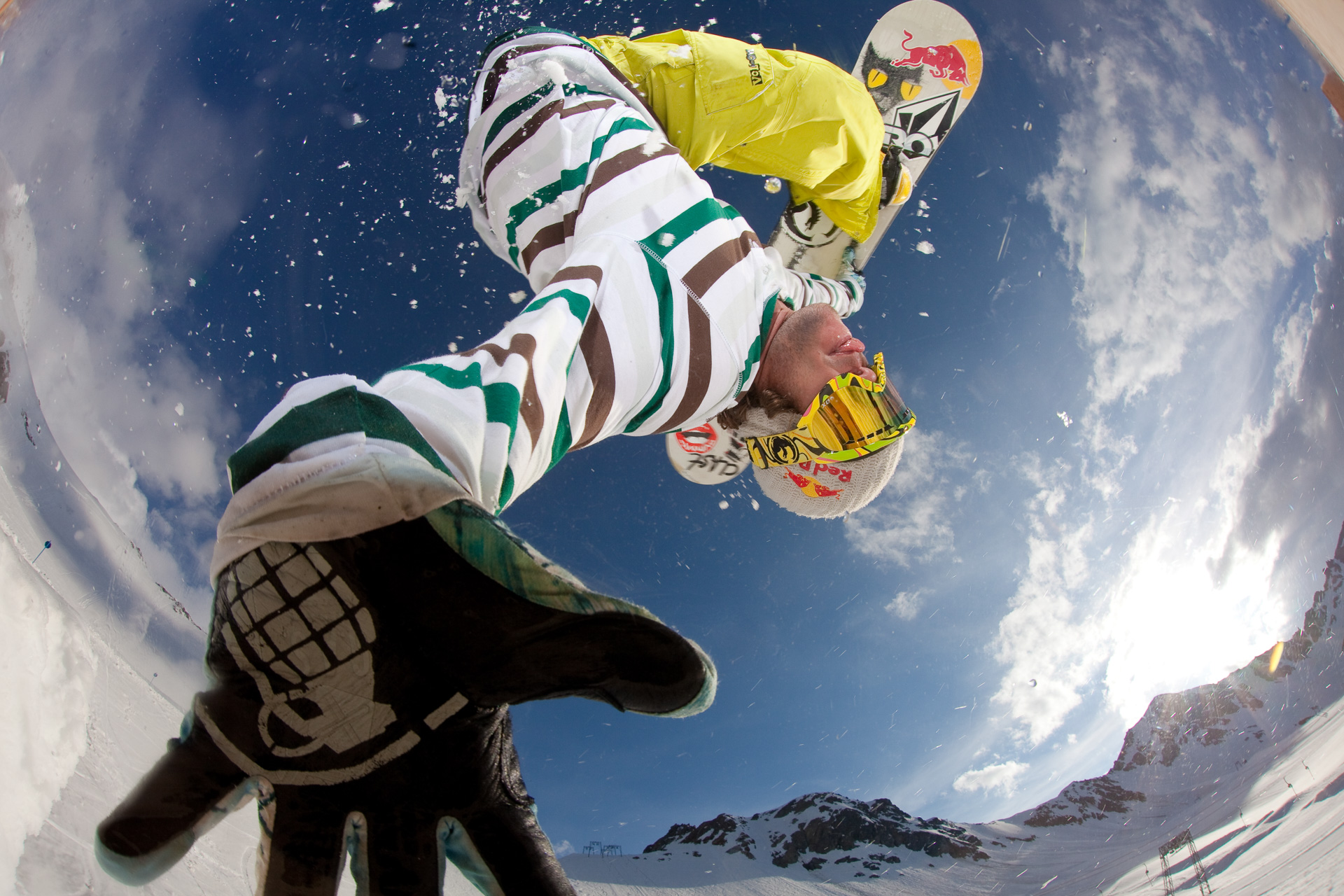 It took about four hours to capture this photo. It was a concept I'd had in mind for a year or so, which involved getting a plexiglass dome fabricated and then making a box with a camera and fisheye lens. We went up to the Kaunertal Glacier in Austria in the summer to get this shot.
Technically it was a difficult image to capture as I had to deal with the bowl constantly fogging up. As I was firing the camera remotely, I had to anticipate the moment while standing 2 to 3 metres away from the camera. At the time, no-one in action sports had photographed this perspective so it gained a lot of attention. This image made its way onto 6 magazine covers, the final of the Red Bull Illume photo competition and is still being used today, 10 years later.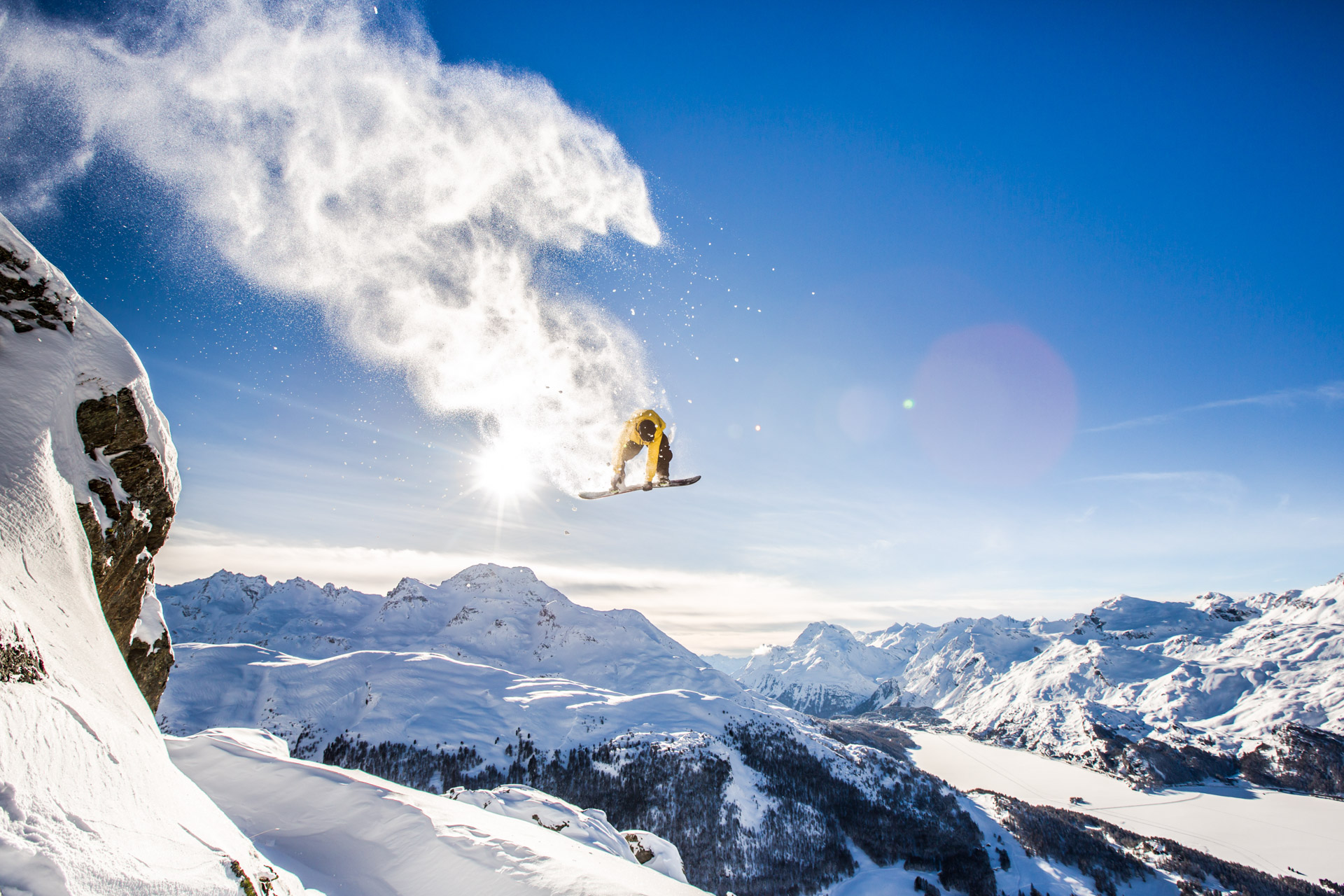 This is a classic image of pro-snowboarder Iker Fernandez. We hiked an hour or so to this ridge overlooking the Engadin Valley, and built a small jump on top of this big rock. Normally I spend a while hiking around the whole scene searching for the best angle, but this was one of those situations where I just instinctively knew the angle that would work best. Iker did two to three different tricks but this one was the clear winner.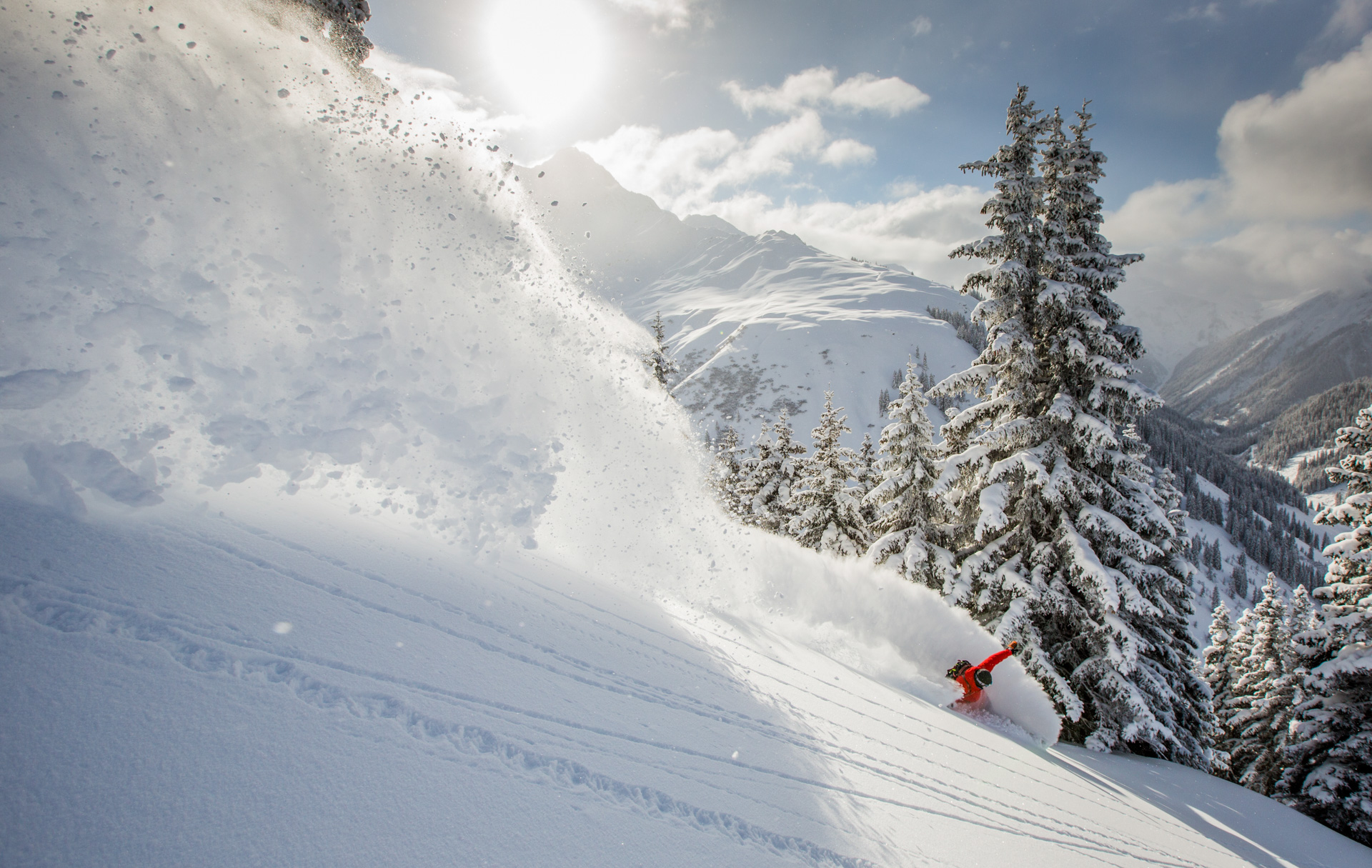 The perfect powder turn is just so hard to shoot. My career has spanned two decades, and for that whole time I've yet to shoot the perfect powder turn! I have an image in my head that I've not been able to capture. This is a shot of Simon "Holzi" Holzknecht in the Arlberg region of Austria and is one of my all-time favourite powder shots though. But I'll keep trying.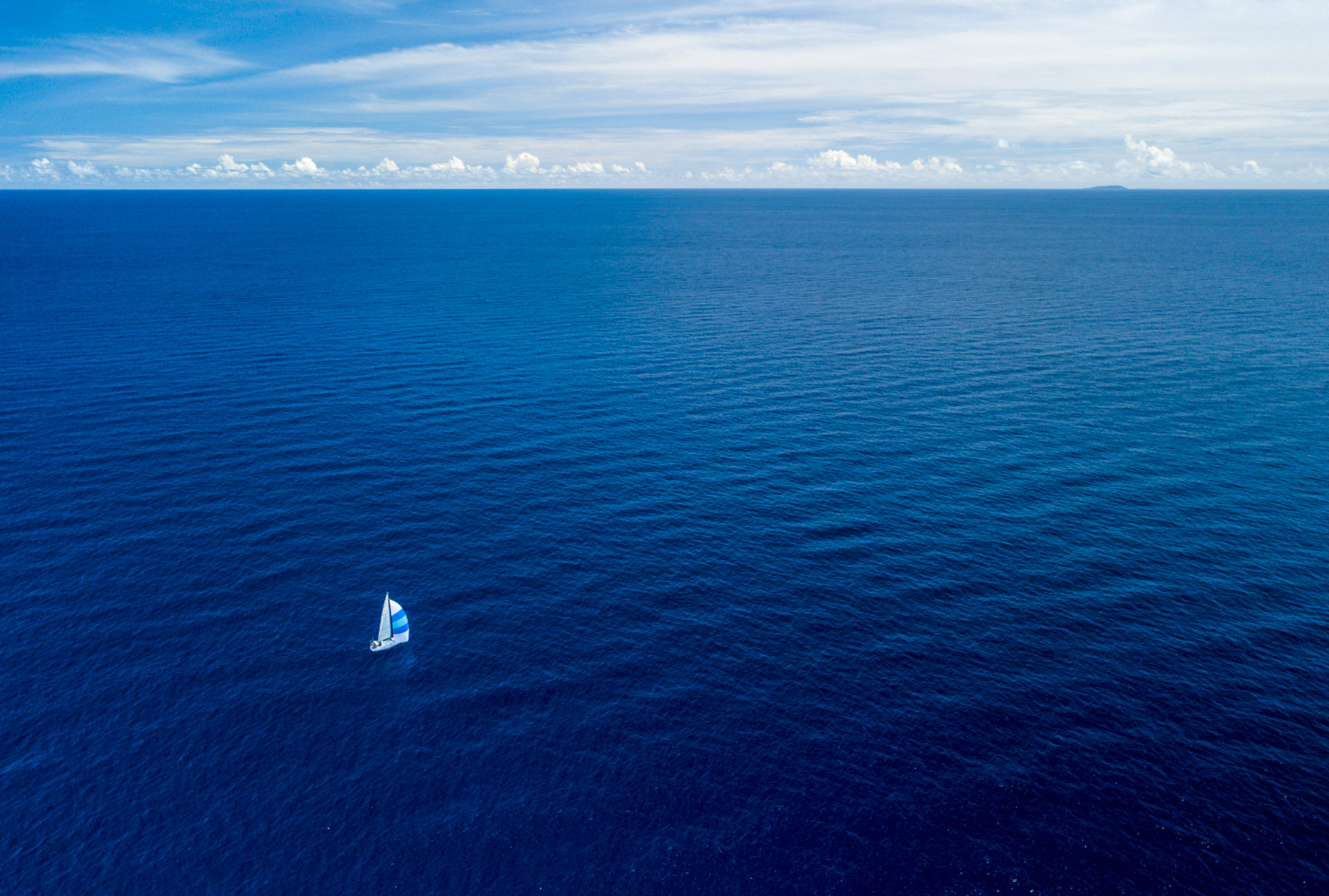 For this shot, I was alone on my 12-metre sailboat in Papua New Guinea, sailing this huge spinnaker and flying my drone at the same time. There was a lot going on and I just had to trust that everything I had prepared was correct. I was apprehensive because if something happened to the drone, it wouldn't have been easy to turn the boat around. If the wind had gusted the spinnaker, the sail would have been overpowered, and if the autopilot freaked out, I would have lost control of the boat. Luckily none of that happened and I got the shot.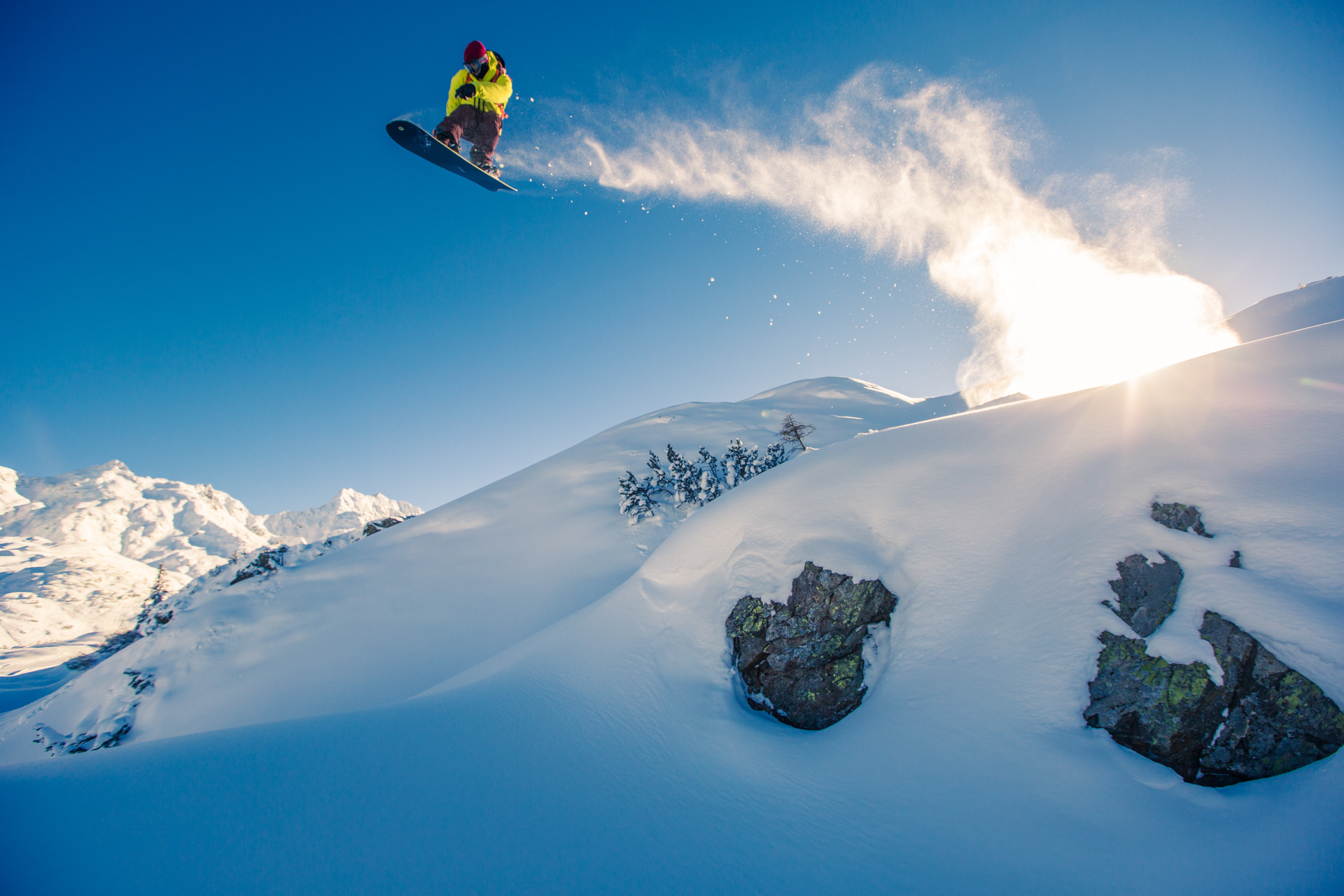 This was the last shot of the day. The riders had been throwing down serious tricks and I had been shooting other angles in order to capture them. The snow in the landing was getting beaten down and everyone was ready to go home. The sun was getting low and I had one final idea, so I asked [pro rider] Torgeir Bergrem to hit the jump one more time and told him to keep it simple. I power-hiked through waist deep snow to get to this spot, and this by far, was the best image of the day.
Vernon Deck is a Zurich-based photographer. You can see his professional work on his website. Follow him on Instagram.
Vernon is releasing a video every Friday on his YouTube documenting his latest sailing trip. Catch it here. He's also got a book coming out this March, and an exhibition of his work in Austria and France this January.