Photo: Courtesy of Desert X
Explore Contemporary Art at Desert X in the Coachella Desert | The Wanderlist 2019
Why an art exhibition in the middle of Californian desert is one of our top travel destinations for 2019
Photo: Courtesy of Desert X
What? Desert X is an international, contemporary art exhibition, deep in the Coachella Desert.
Where? Coachella Valley, Greater Palm Springs, California, United States of America.
Why? If you're asked to think about festivals in the Coachella Valley, high art might not be the first thing that comes to mind. The Coachella music festival has made their part of Southern California into one of the best travel destinations for festival-goers, but perhaps at the expense of a refined public image.
But if you're after something a little quieter, more contemplative and serene, then Desert X is the event for you.
Founded in 2017, Desert X is an art event which invites international contemporary sculptors, architects, writers and musicians to produce large scale works in reaction to the valleys harsh, inhospitable yet beautiful desert environment.
British-born art and cultural advisor Lyn Winter, and one of the brains behind Desert X told Amuse, "I felt drawn to the creative potential in LA and the adjacent desert. Much of the inspiration for artists has been linked to the allure of the California desert thanks to the light, space, landscape, and an unusually collaborative creative community."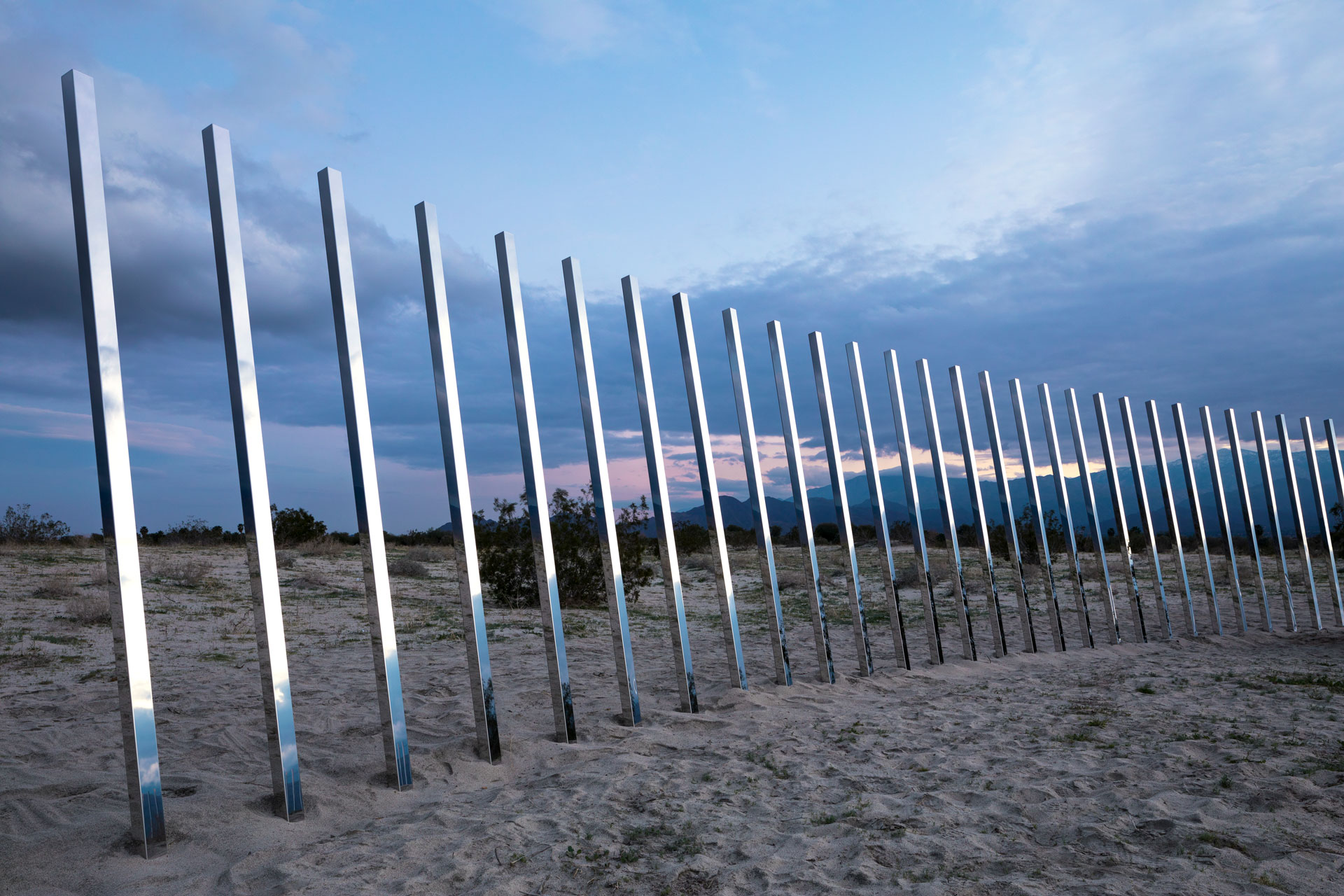 Although the mediums used vary widely, the regions dirt mountain tracks and rugged terrain always figures largely in the work. Previous installations have included a perfectly reflective Palm Springs-style bungalow by Doug Aitkin, and a series of uncanny billboards by Jennifer Bolande.
Art writer, Neville Wakefield explains that "Desert X offers the opportunity to explore both the familiar and the unknown through the eyes of others. If the desert is indeed God without man, then Desert X is art without constraint."
Artists for the 2019 edition are yet to be announced but, given previous form, expect to be mightily impressed.
Desert X is completely free for visitors, with private bus tours available for those hungry for more context and discussion.
When? Desert X opens on the 9th February 2019, and will be open to the public until the 21st of April, 2019.
How? Desert X is free and open to the public. You can book a room at one of Desert X's partner hotels. Driving to Desert X is fairly straightforward. Desert X will also be running tours every Saturday and Sunday at 9am and 2pm. There will also be a chance to book a private bus tour. More information here. You can find more information about where to stay in Greater Palm Springs and other activities here.
This has been selected for The Wanderlist - a list of the year's 50 best travel destinations and experiences, curated by Amuse. If you want an unforgettable trip, this is where to go in 2019.