Travel the Ancient Silk Road on a New High-Speed Train | The Wanderlist 2019
Uzbekistan really is one of 2019's best holiday destinations - trust us
What? A new high-speed train line has opened up on the route of the old Silk Roads through Uzbekistan.

Where? Tashkent, Samarkand, Bukhara, & Khiva, Uzbekistan.
Why? Uzbekistan might not be the first country that springs to mind when you're thinking of holiday destinations; however, if you value history, architecture, art or adventure, then Uzbekistan is one of the most rewarding places you'll ever visit. And with the extension of the high-speed rail line that bisects the country, it will be possible next year to travel the routes of the ancient Silk Roads in style taking in four of Central Asia's most historic cities - Tashkent, Samarkand, Bukhara, and Khiva - in the process.
The Silk Roads opened up commerce between the East and West, and for thousands of years was the key route along which ideas, religions, and cultures travelled - as well as fine cloth, spices and ceramics. These Uzbek cities, benefitting from their location in between China and the Mediterranean, flourished as trading hubs under successive emperors, who built extensive market squares, walls, and minarets, many of which survive to this day.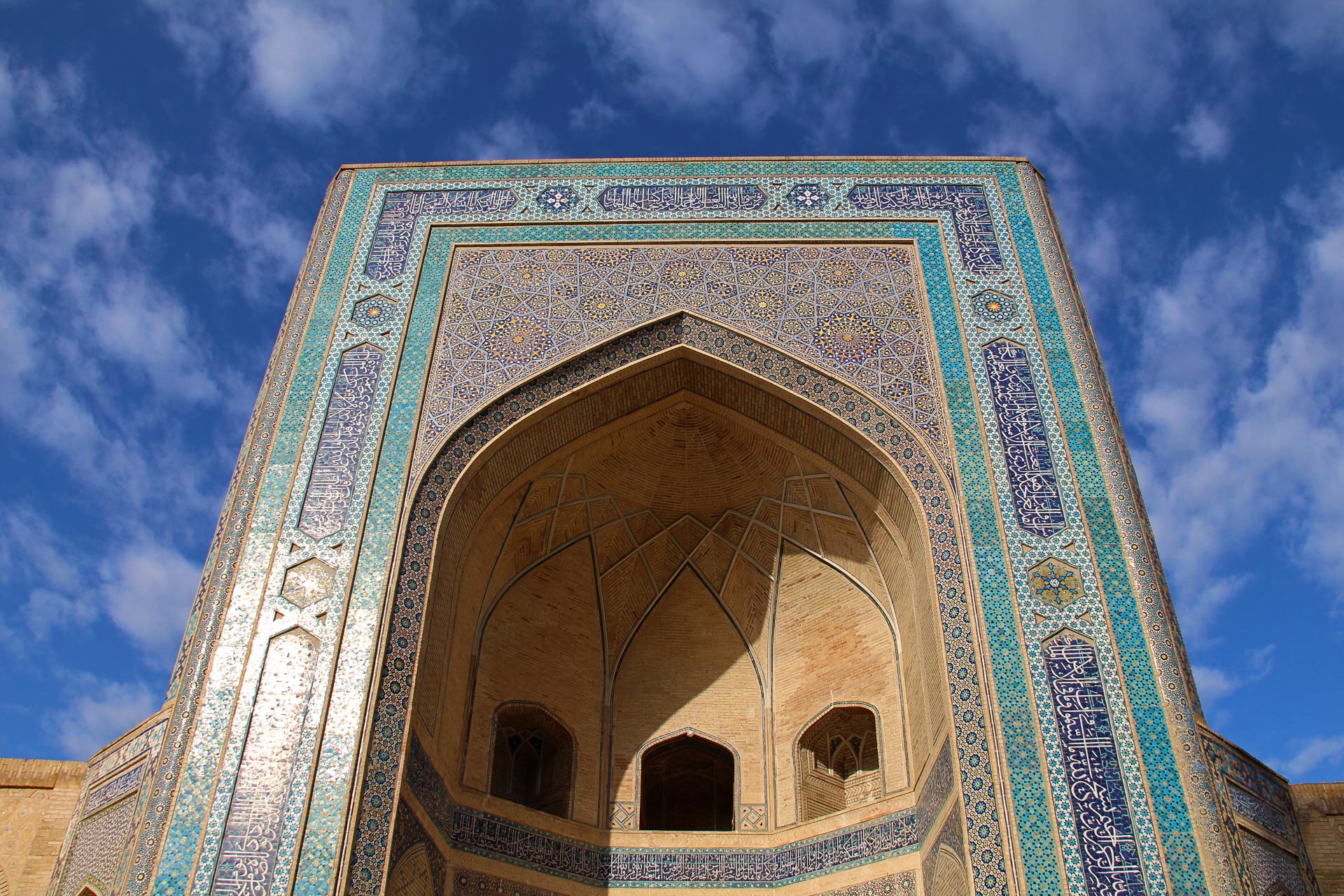 Since the fall of the Soviet Union, Central Asia has looked to reconnect with its Silk Road routes; and in Uzbekistan, a treasure trove of sites from late-antiquity and the middle ages have been uncovered and championed once again. UNESCO has certified dozens of destinations throughout Uzbekistan for their outstanding heritage, and in 2001, certified the entirety of Samarkand as the 'Crossroads of Cultures'.
The historic cities of Uzbekistan are more than mere living museums, however. In Samarkand, efforts have been made to ensure that the ancient crafts that made the city stand out in the era of camels and caravansaries still thrive today: as a result, Samarkand can still offer you weaved silk and gold embroidery to a standard unlike anywhere else on the planet.

Tashkent, on the other hand, is a city that bristles with Soviet curios; its parks, fountains, museums, and railway stations all display the more ambitious reaches of post-1917 Russian architecture. Bukhara's Madrasa is one the most stunning examples of 16th Century Islamic architecture anywhere on the planet, rivalling the palaces and mosques of Isfahan, while Khiva has architecture that dates back to the 900s.
Central Asia is a fascinating part of the world and one that, as historian Peter Frankopan pointed out in his recent blockbuster book The Silk Roads, is all too often overlooked. Uzbekistan is a great place to start exploring the region, and with the new high speed train line, there's never been a better time to go than now.
When? Spring and Autumn are the best times to visit Uzbekistan - if you want to beat the sweltering heat then April-May or September-October are your best bets.
How? Several UK companies offer trips to Uzbekistan, among the best of which are Explore, Travel the Unknown, Voyages Jules Verne. Swiss specialists Kalpak Travel are also an excellent bet. Most foreign passport holders need a visa for Uzbekistan. Check out the Uzbek Tourist Board's official website for more info on visiting the country, and visa requirements.
This has been selected for
The Wanderlist
- a list of the year's
50 best travel destinations
and experiences, curated by Amuse. If you want an unforgettable trip, this is
where to go in 2019.