If He Could Live at Glastonbury, He Would
One of the most in-demand DJs in the world, Eats Everything, gives us his insider guide to the best of this year's festivals.
Few DJs know festivals inside-out like Bristolian selector Dan Pearce. Even a quick scan of his upcoming schedule is enough to turn Amuse into a quivering wreck—the man is pretty much on the road from now until the next series of Masterchef: the Professionals.
Known to clubbers around the world as Eats Everything, Pearce is proof that consistent and unerring hard-work pays off. Having spent years and years honing his craft in clubs around the south-west of England, you're now as likely to see him roll though chunkily-satisfying big-room-bangers on the glistening shores of some faraway Pacific island as you are down your local south coast nightclub.
Now fully established as one of the most loved (and booked) DJs on the big-scale festival circuit, Pearce is an ever reliable party-starter who manages to make playing brilliant records to thousands of people look like the most fun job in the world. Which, if we're being honest, it pretty much is.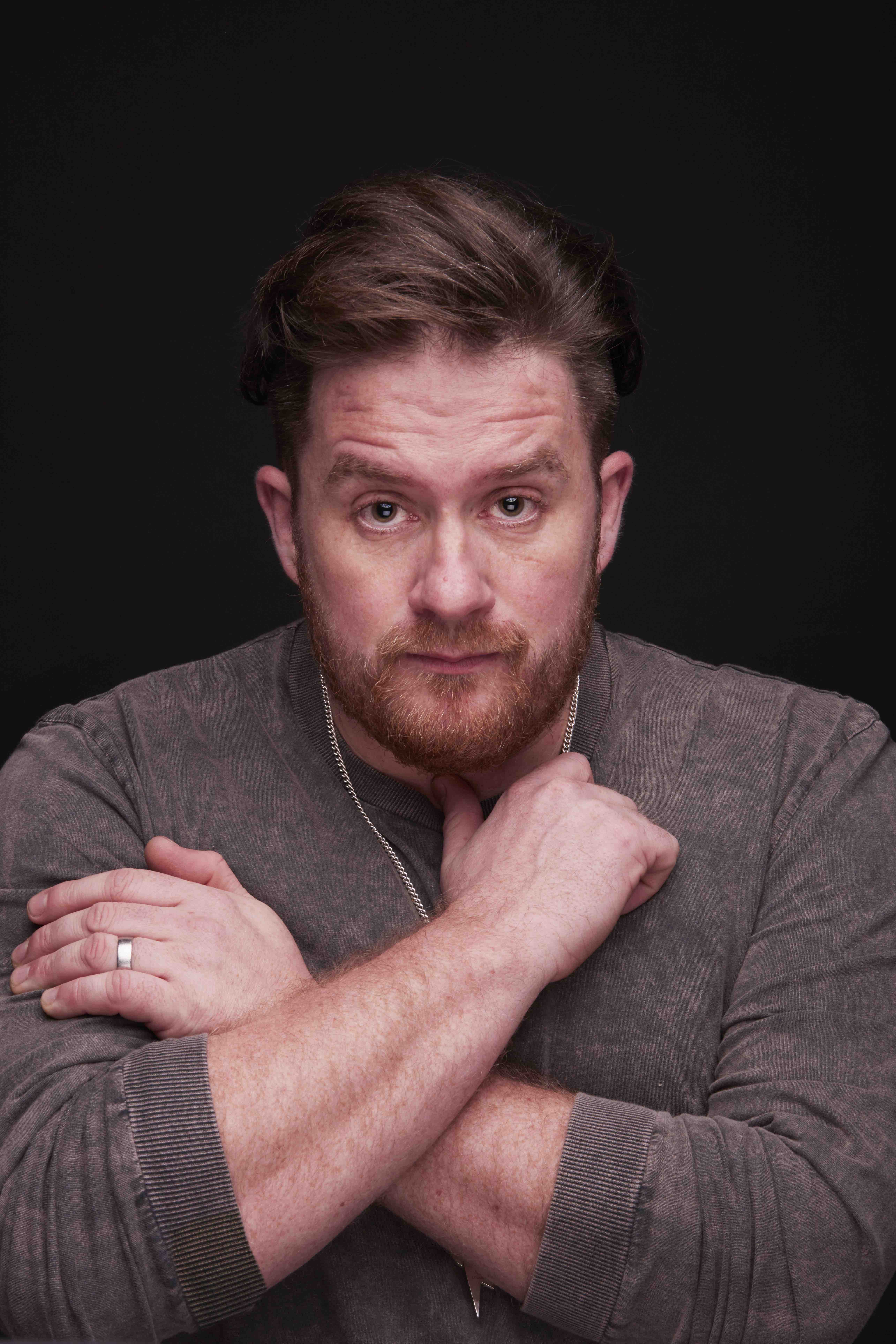 Over the next few months he'll be sitting in airport lounges in Detroit, Turin, and everywhere in between, armed with a USB stick and the innate ability to turn heaving crowds of festival-goers absolutely bananas.
Before he sets off on a months-long odyssey around some of the world's very best events, Pearce managed to find a few minutes to chat to Amuse about everything fun he's got coming up while the sun shines.
Now, we knew he liked Glastonbury. We knew he really liked Glastonbury, actually. But we didn't know he liked Glastonbury this much. Still, who can blame him?
What's the one upcoming event you'd recommend to a festival-sceptic?
Glastonbury. Although it's not upcoming as such. It's the best place in the world. Not just best festival: the best place, full stop. If I could go on holiday there I would. If I could live there, I would.
What festival, or festivals, would you visit for a work-free massive party?
Glastonbury!
And which is the one you're gutted to be missing due to work?
This job means that you generally miss out on a lot of festivals or you only get to experience a tiny part of something amazing because you have to go elsewhere. It's hard to really pick one because there are so many.
Can you tell us about the festival that has the best level of hospitality.
Again hard to pick but the Resistance area of Ultra in Miami is up there. They look after you so well there. You get a yacht to the festival, lovely food, drinks and anything else you need. It's really top notch.
Outside of clubs, can you recommend a music venue you try and visit as much as possible?
I may not be the best person for this question because I've only really ever gone to clubs or festivals. I'm into dance/electronic music in all its forms from boogie through to jungle to heavy techno, but not really into anything else so to speak. Don't get me wrong, I like some bands and stuff but there is enough within the electronic music sphere to keep me occupied and interested for a million lifetimes! Having said that, I did go to watch Fleetwood Mac at LA Coliseum a few years ago which was mint!
Which is the last venue you played for the first time that blew you away?
Thuishaven in Amsterdam. This mad place on the outskirts of Amsterdam that runs every single week. It's hard to describe but it's fucking brilliant. Really blew me away.
What is an intimate venue you wish the whole world could fit into?
Maceos in Glastonbury. Its a 24-hour gay club in the Block 9 area. It opens from the Wednesday morning and doesn't close until the following Wednesday night. It's not for the faint-hearted but it's truly magical. Queens hanging from the ceiling, all your favourite DJs playing all your new favourite records. Celebrities off their faces, ravers off their faces, loads of people from Bristol – my hometown – and anything and everything goes. The best place ever in the best place ever.
Where are you really looking forward to eating while on the road over the festival season?
Anywhere that has Burger Bear. I haven't eaten meat for nearly four weeks but Burger Bear I will quit my abstinence for in a heartbeat.
Are you getting an actual holiday this summer? If so, where are you off to?
I am off to the Algarve with my family to have a lovely relaxing time.
Where's the next Ibiza?
It's hard to say really. Croatia has the potential. To be honest, though, there is nowhere like Ibiza. For me, my favourite places on Earth list goes like this: Glastonbury, Bristol, Ibiza. Anywhere else just doesn't compare.
Eats Everything's latest single "Burn" is out now on his own Edible label.