Fanzine | The LA Zine Which Captures the City's Raw Glamour
In photographer Brad Elterman's new zine, 70s rock stars and super groupies get down with Mac Demarco and Starcrawler
Brad Elterman has been photographing the world's biggest rock stars since he was a teen in the 70s. In his storage locker in the San Fernando Valley, where he keeps his archives, there are rare candids of the most artfully hairsprayed legends to ever frequent the Rainbow Bar & Grill.
But on a recent visit, there was one that caught his attention: a middle-aged man in large glasses and a pinstripe suit, carefully placing a jumbo marinara shrimp onto the famous tongue of KISS's Gene Simmons. The man in the suit is Richard Creamer, Elterman's longtime friend and mentor, who recently passed away. "It was like an epiphany," Elterman tells us over the phone from LA, explaining the origin story of his latest zine, FANZINE, dedicated to his lost best buddy.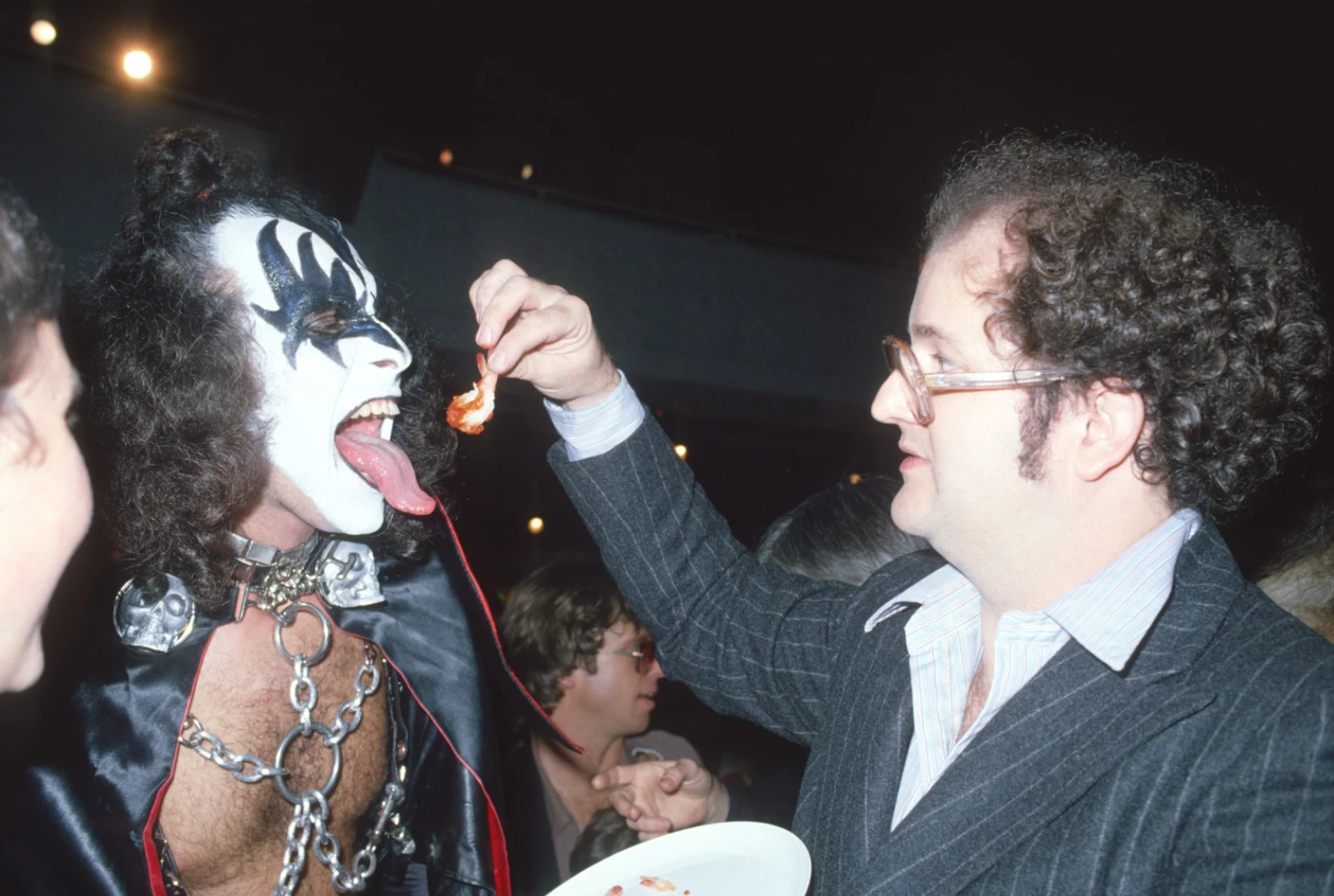 You couldn't blame the photographer for being overly nostalgic about the era of backstage shrimp and lobster buffets. But Elterman, after taking a long hiatus after the demise of punk rock, is now equally excited about today's generation of budding legends. The new zine includes photos of acts like Starcrawler, Sunflower Bean, The Garden, Lemon Twigs, Cherry Glazerr, and Mac Demarco.

One double-page features an iconic Elterman photograph of Joan Jett eating fries on Coney Island, next to a recent photo of inimitable Starcrawler frontwoman Arrow de Wilde. Elsewhere, Debbie Harry is placed next to an equally peroxide-blonde, albeit slightly more polished in this particular photo, Clementine Creevy. Aesthetically, FANZINE is a tribute to 70s mag Rock Scene, which a then-teenage Elterman would submit photos to in the hopes of being cut a $5 check. But the project is as much inspired by the raw spirit of youth today.
Read more on i-D…
Tagged: