Best Hotels in Barcelona | Departures
Whether your tastes are hyper-luxury or hyper-local, we have the hotels for you
This month's 'Departures' provides you with information on 'better' things to do in Barcelona – it's our guide to everything and everywhere the discerning traveller needs to know. From the best bars in Barcelona and the best food in Barcelona, to the best Barcelona hotels, and the city's most impressive buildings and streets.
While the world may be getting smaller, and more modern approaches to accommodation like Airbnb growing in popularity, there's still nothing quite like the romance that comes with a real luxury hotel experience.
Simply put, the right hotel can make or break a trip away, and sometimes finding somewhere perfect for you can seem like a balancing act. Are you prepared to sacrifice luxury for location, or value for facilities?
Our list of 5 of the best hotels in Barcelona will hopefully provide you with some options which deliver on all fronts, whether you're looking for a seaside escape, a cultural deep-dive, or a classic city break.
Best Hotels in Barcelona #1: W Hotel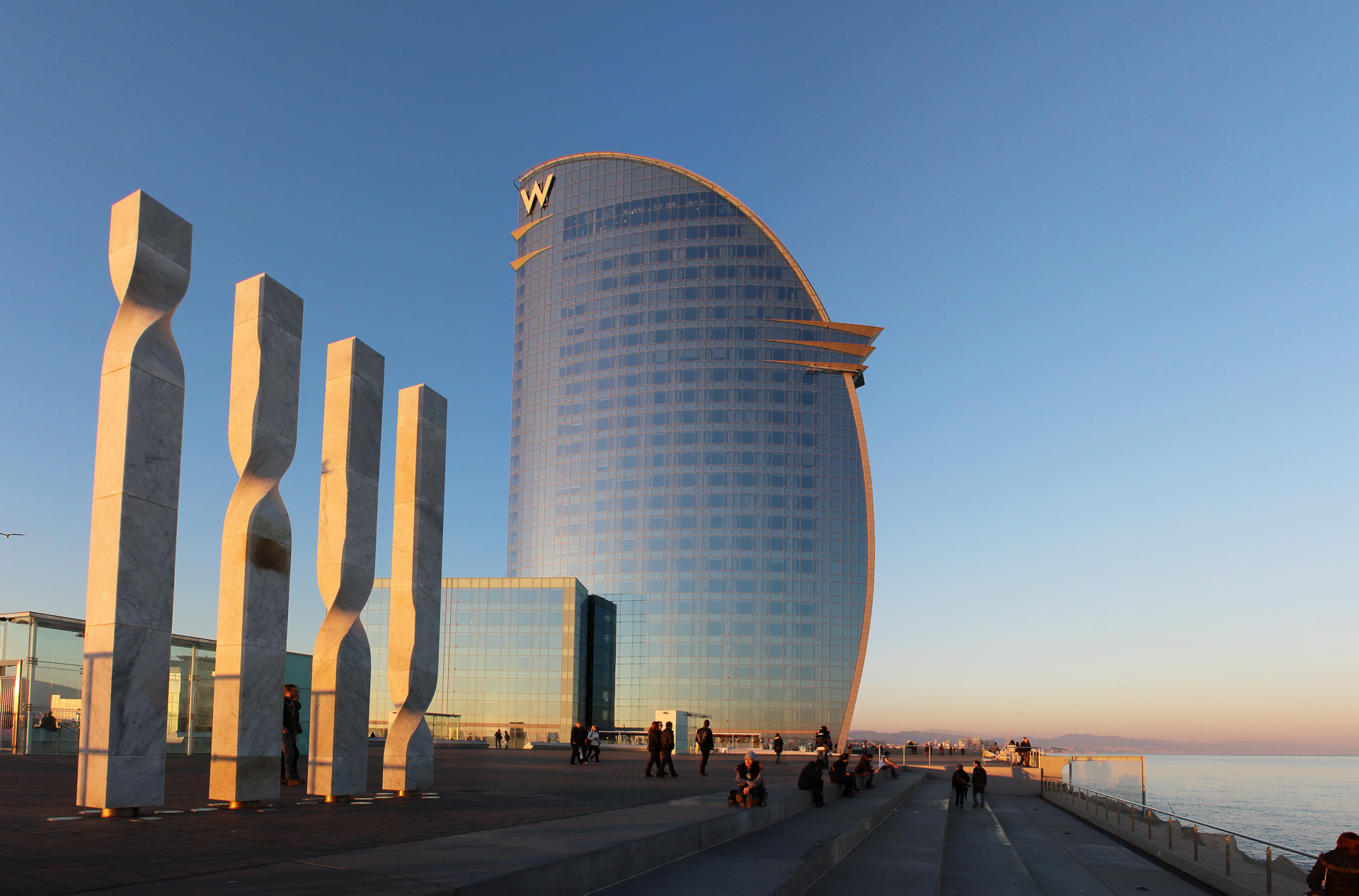 Imagine the feeling of being suspended hundreds of feet in the air, floating in a pool with nothing but the infinite azure of the Mediterranean Sea in front of you. Barcelona's distinctive W Hotel makes this fantasy a reality, thanks to its incredible pool and bar on the 26th floor. The W Hotel's famous sail-shaped design has already made it a standout feature on the coast near Barceloneta beach, and its incredible interior decoration means there's plenty more to discover indoors too.
The W Hotel offers real, 5 star luxury in what is surely one of Barcelona's coolest buildings, with fantastic DJs and skilled mixologists mixing tracks and drinks for you, and the chiringuitos and beach clubs waiting for you just a cartwheel away. It's no surprise that the W's 472 rooms are regularly packed out.
Best Hotels in Barcelona #2: Casa Camper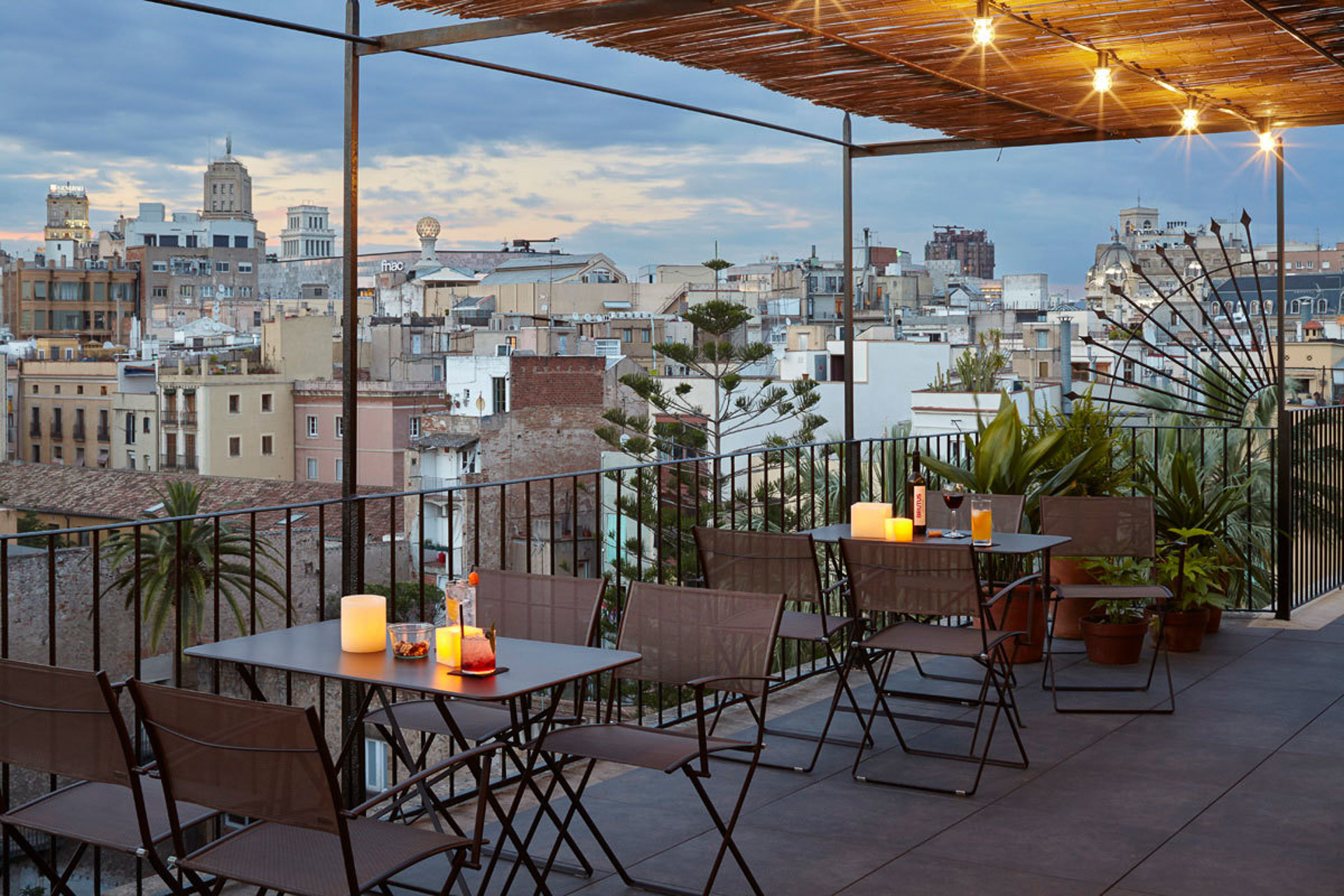 I'll never be entirely sure why a brand of trainer decided that opening a hotel was a wise next step, but I'm sure there are a lot of tourists who are thankful that Camper decided to do this with Casa Camper. Effortlessly cool, quirky and eco-friendly, it's a thoroughly modern hotel that offers free food and drink in place of traditional hotel luxury. Perfect if you're not the kind who likes to be fussed over while you're abroad. That being said, this isn't a youth hostel, and you can enjoy the Michelin-starred Japanese restaurant Dos Palillos should you fancy something a little more elaborate than the complimentary snack bar.
In terms of location, I can vouch for this hotel personally, as I used to live on the same street, and frankly if you want to do Barcelona right, then you can't beat being steps away from MACBA on a weekend night.
Best Hotels in Barcelona #3: Casa Mimosa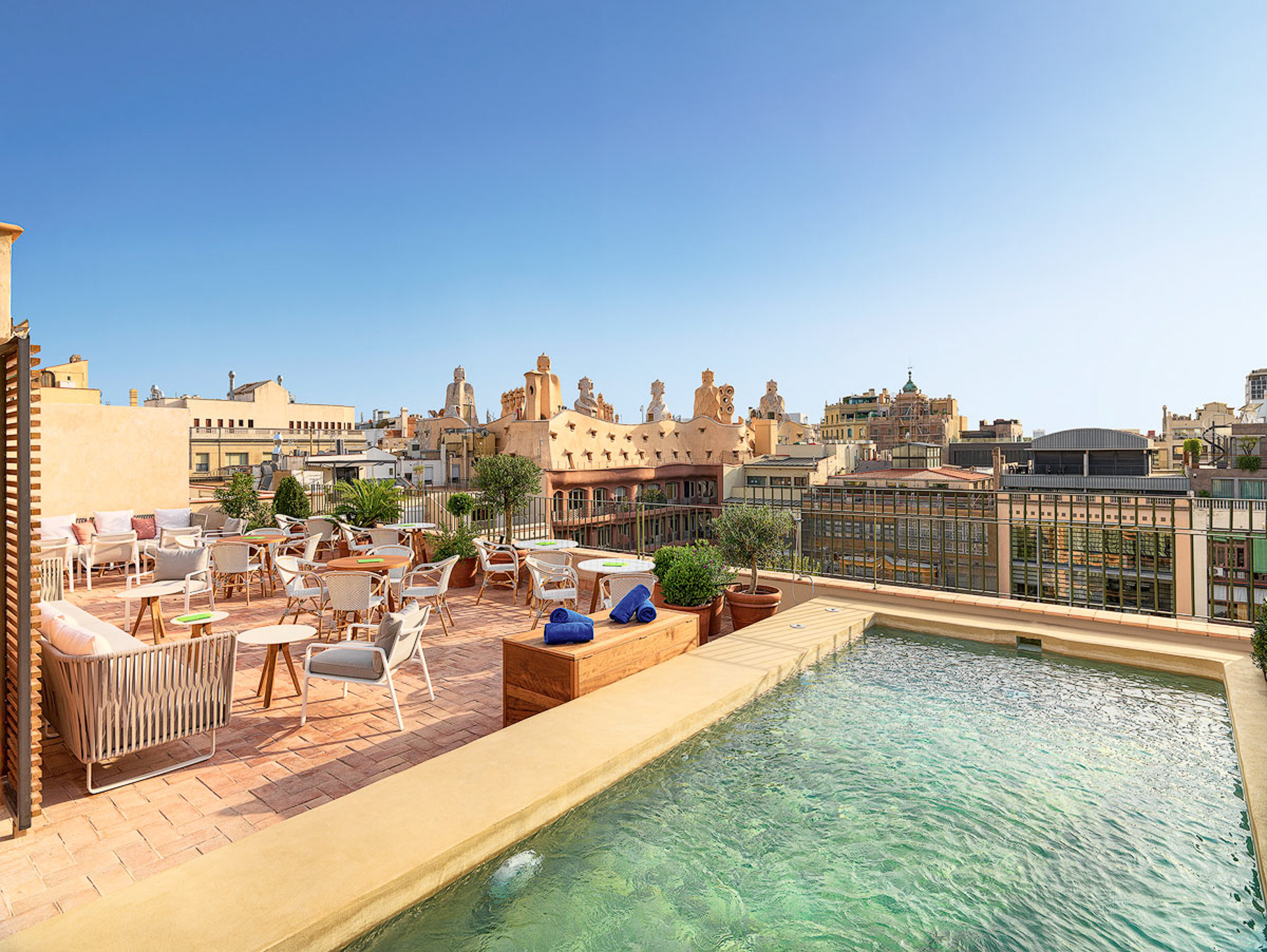 For a hotel experience that is as Catalan as it comes, the 4 star Casa Mimosa should be your first choice. Located in a renovated 19th century building in the Catalan modernist style, and overlooking Gaudí's famous La Pedrera, you'll be reminded of Barcelona's beauty at every turn. The hotel has two pools, as well as a leafy private garden, El Til.ler restaurant, and a lobby bar for when the sun goes in. It's also located in the modern, trendy Eixample neighbourhood, just off Avinguda Diagonal and not far from Passeig de Gràcia, two of Barcelona's premier luxury shopping streets.

Best Hotels in Barcelona #4: Stay in a Yacht!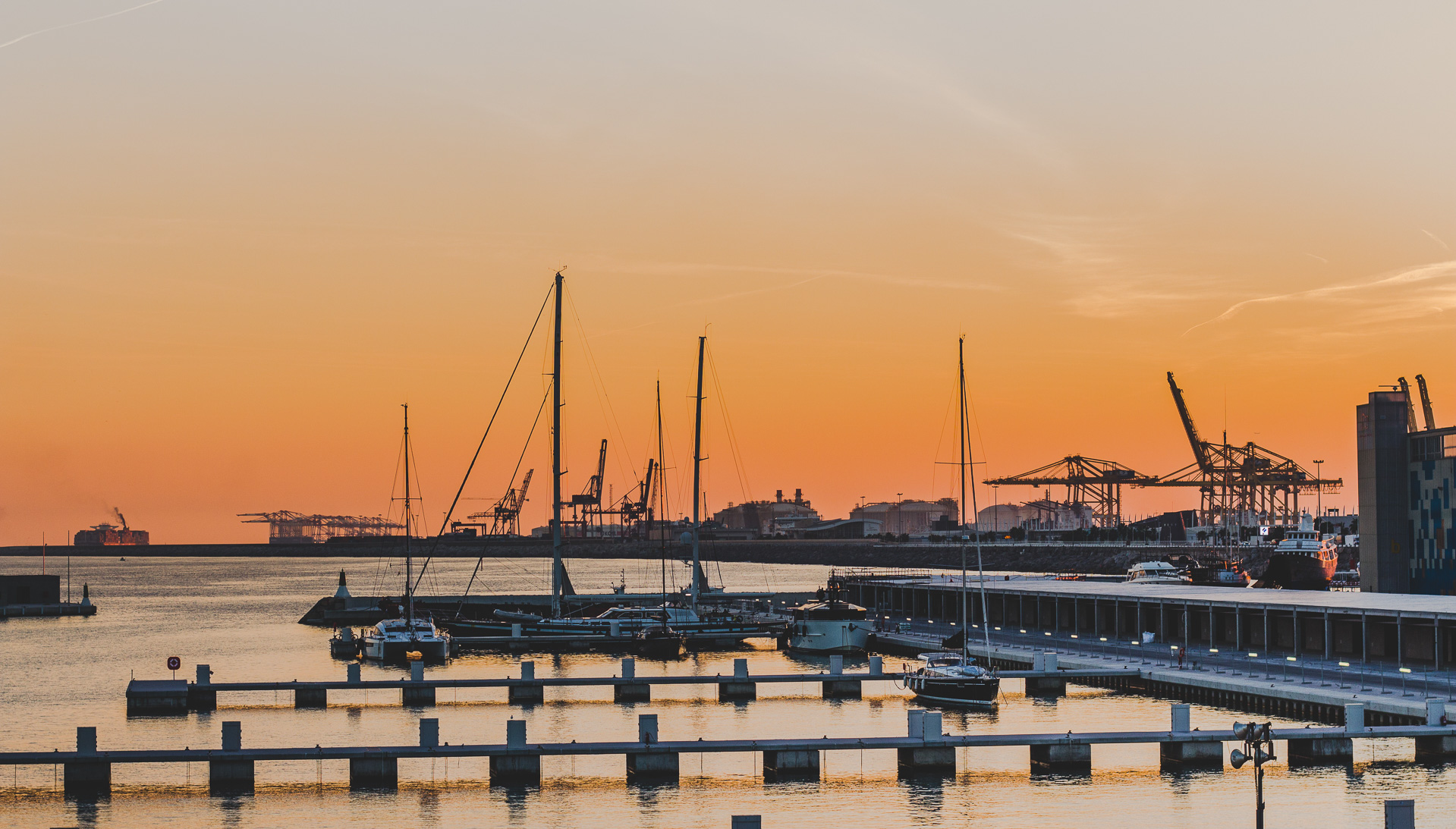 Best suited to those for whom a holiday is an exercise in absolute escapism, Barcelona's huge ports are packed full of yachts that can be rented out as alternative accommodation. Whether you're looking for something simple and stripped back, or a beast of a boat with a bar and barbecue facilities, there are endless options for you, no matter your budget. So if you want to make believe that you're Roman Abramovich for a weekend, there's not many better ways than this – head down to Port Vell, and book the biggest yacht you can find.

Best Hotels in Barcelona #5: Axel Hotel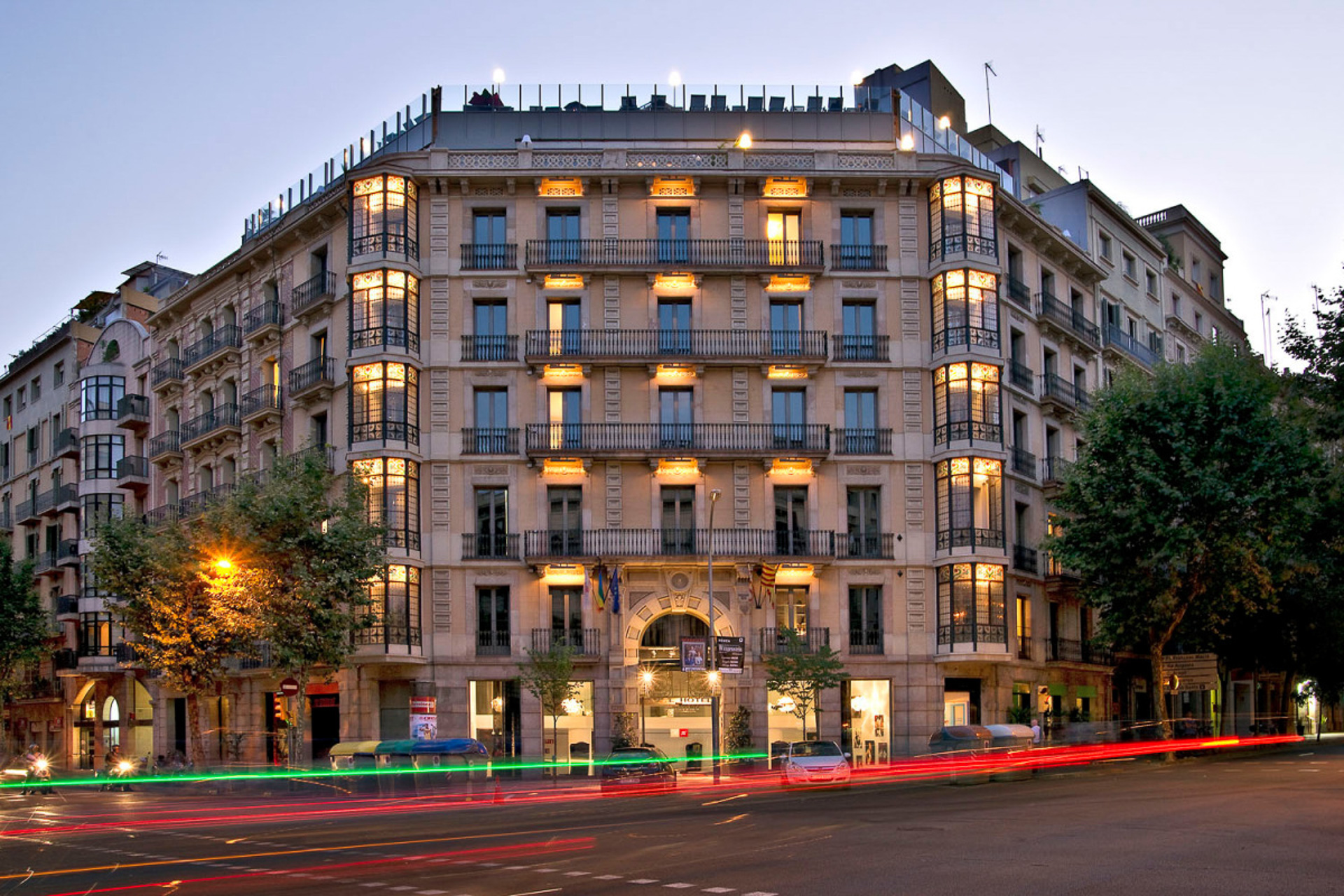 While Barcelona's Axel Hotel may not be as luxurious as some of the other hotels in this list – although it's certainly no slouch! – it earns its place here as it happens to be one of the best LGBTQI hotels in the world. In fact, it was actually voted the best gay boutique hotel by readers of Out Magazine. Located slap-bang in the heart of Barcelona's buzzing gay district (known locally as 'Gay-xample'), it's also not far from Raval, MACBA, Passeig de Gràcia or Plaça de Catalunya, so exploring on foot is easy, but you may even decide to stay in when you see the hotel's facilities, including a jacuzzi, sauna, pools, and more.

Even if you don't happen to be LGBTI, then Axel Hotel describes itself as "hetero-friendly", and is sure to be an inclusive and welcoming environment for anybody.
Paul Gibbins is a freelance journalist, based in Barcelona. Keep up with him on Twitter.