Fear & Loathing in Agadir | Losing it All in the Vegas of North Africa
Running with high-rollers and crocodiles in a faded former package holiday paradise
Photo: Taken by Libargutxi, via Flickr.
Writers are often looking for a single moment to describe a scene, or a place, or a person. A vignette that explains a host of unwritten complexities. Sitting on an Essaouira terrace, a Moroccan woman seizes on one in trying to explain her boss: he's the kind of guy who pops down to Agadir, wins big at the casinos and then leaves. She looks imploringly that I should now understand the person that her boss is.
I was told a number of times while travelling around Morocco that Agadir was not a good place to go. There are better cities nearby. Agadir, I heard, was a place of package holiday tourists who had only ever been on repeating package holidays to Agadir. It has casinos.
"It's like someone saw the Trumpian 80s rush of Atlantic City and said "let's do this" – but didn't finish it until the 90s"
Gambling is legal in Muslim-majority Morocco and Agadir, with three, has the most casinos. Casinos in the country date from before independence though the city of Agadir, once near totalled by a 1960 earthquake, dates mostly after.
Its casinos came into being during the city's redevelopment and subsequent birth as a 'destination'. They are, in other words, designed to be tourist traps.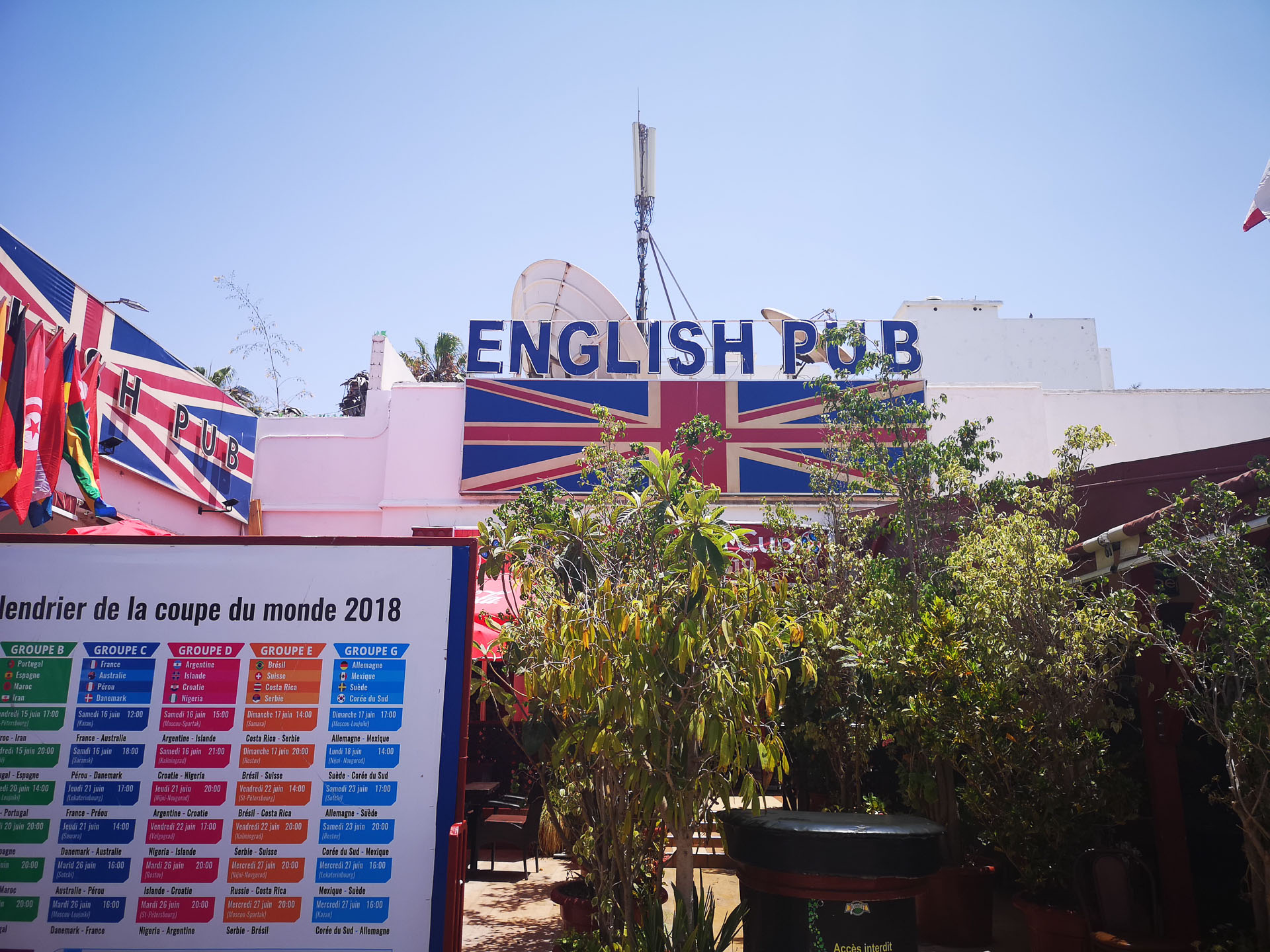 But if you like whiling away time at the edge of a roulette table after a hard day at the beach, how worth it is Agadir? A blip on the probability radar, or a North African Las Vegas? I arrived into town with the vaguest of plans. I was going to spend a night in each of the three casinos and lose some money.
Shem's Casino
With the ancient cultural sites left rubbled by the earthquake, Agadir has instead marked itself out as a particular kind of holiday destination. One that looks a lot like it has been held in a chamber, quietly decaying since the 1980s.
It is a city full of the sanitised feel of the package holiday. There is a Club Med on the beach with a sign so faded that it might soon become unreadable.
The casinos have big neon signs and smokey interiors. They are like someone saw the Trumpian 80s rush of Atlantic City and said "let's do this" – but didn't finish it until the 90s, by which time the cocaine magic had worn off.
This nostalgia is then firmly cemented as you walk down the promenade and are met with human beings who similarly seemed to have hit their peak in the 80s. Elderly French couples in revealing tank tops, hand in hand, adding extra leather to their shoulders.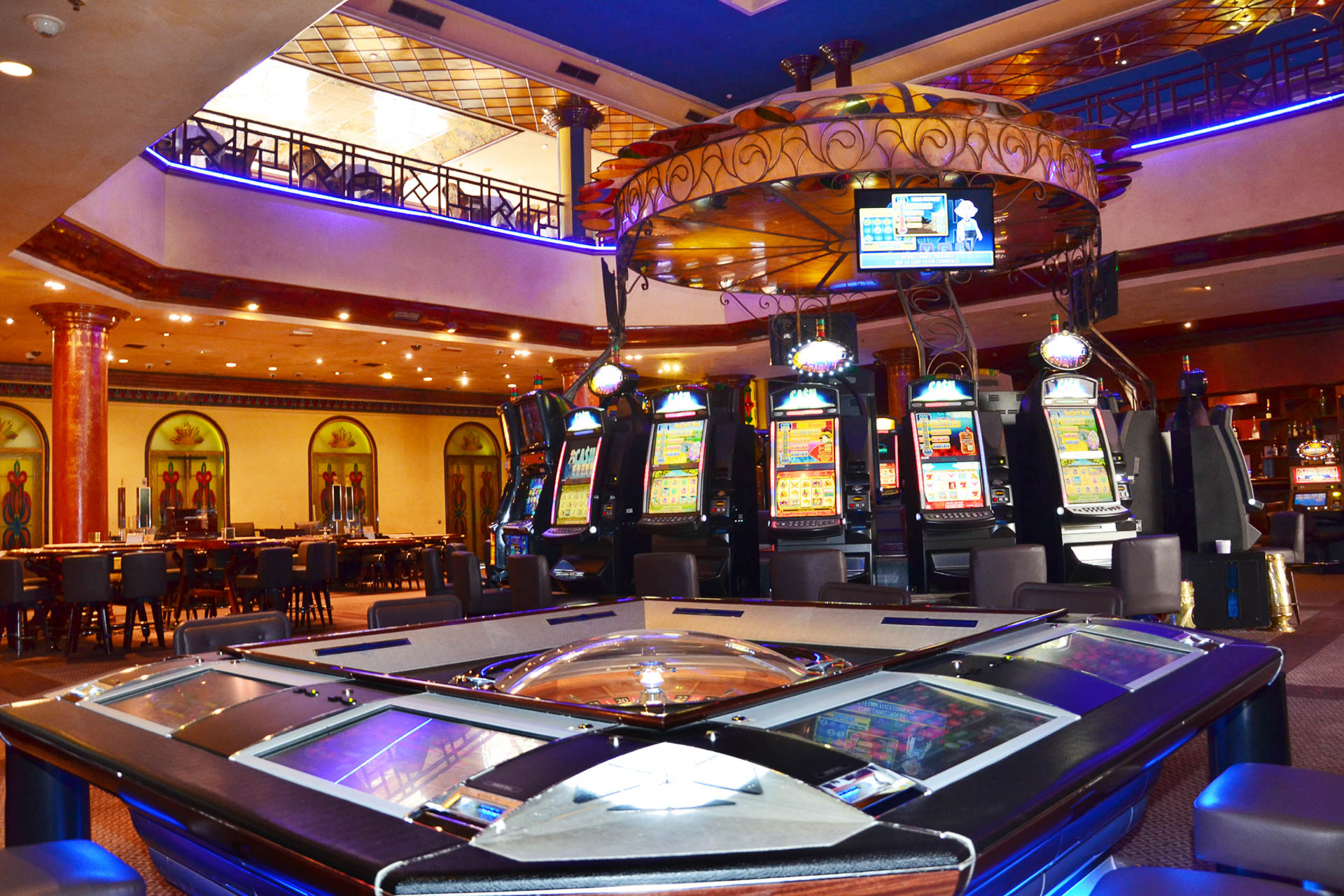 Shem's Casino is the most northerly of the three, and the smallest. The croupiers are multilingual and helpful. The roulette tables are the colour of dried-out grass; it adds to the sense of faded glories.
Shem's has the casino darkness that tells you it knows its place here. It is not here to wow and sparkle – it's here to cover you from the sunlight heat and take your money. There are the requisite hardcore gamblers piling chips on multiple tables. There are electronic roulette tables on the other side of the room taking out any social element of the practice.
Saying that, I like Shem's because I win there. My first time at the table I take away just under 2000 dirhams from a single bet on four.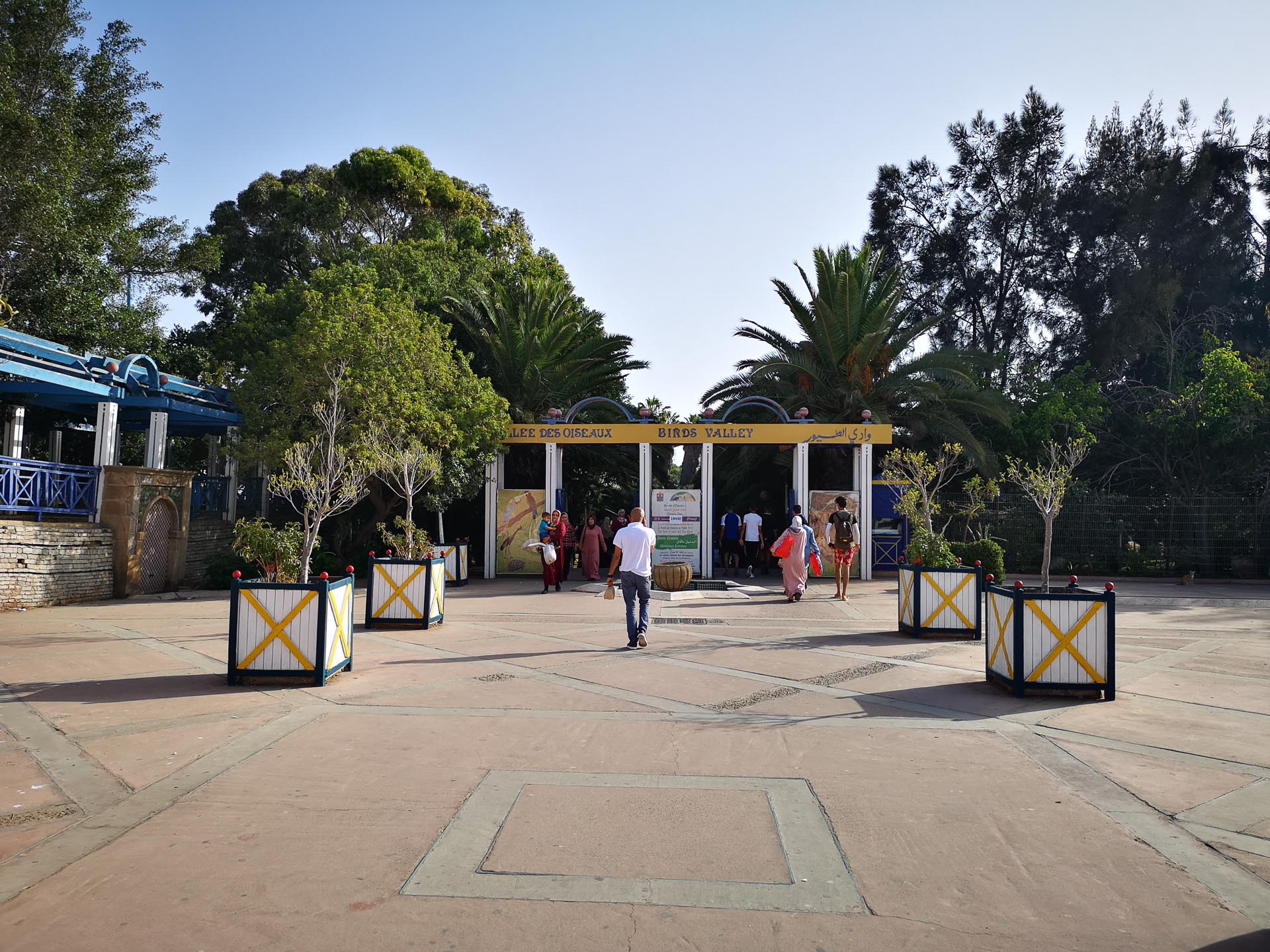 I end up leaving Shem's over a thousand dirhams in the black (around a hundred euros). I return to Shem's each night after, the place having branded itself firmly in my mind as a luckyplace.
Agadir does have other attractions than just the casinos and the beach. Nearby Shem's is the Valley of Birds, a free sort-of zoo that boasts several kinds of bird and a few other animals. In one pen, a wallaby jumps forward and back along a fence.
In another, a parrot regurgitates food into the mouth of another parrot. A small bridge is packed with people enjoying a man-made waterfall that collects into a small pool, all shaded by a rattling flyover.
As with everywhere else in Morocco, stray cats wander through, taking little notice of the caged prey around them. They, like us, lounge in the sun.
Casino Le Mirage
The second most northerly casino in Agadir is Casino Le Mirage. In a Facebook message, the casino said they were 22 years old – so built around 1996. When I said I was interested in learning more about the histories of the casinos, they replied apologetically, saying they'd love to help "but there's nothing about it."
Casino Le Mirage is bright. Much brighter than Shem's. It makes your losses more visible. I lose 800 dirhams quickly. Very quickly. On a final bet, a single chip on four, I am the only person on the table. The croupier looks up and nods, "Allez la quarter." It lands on three.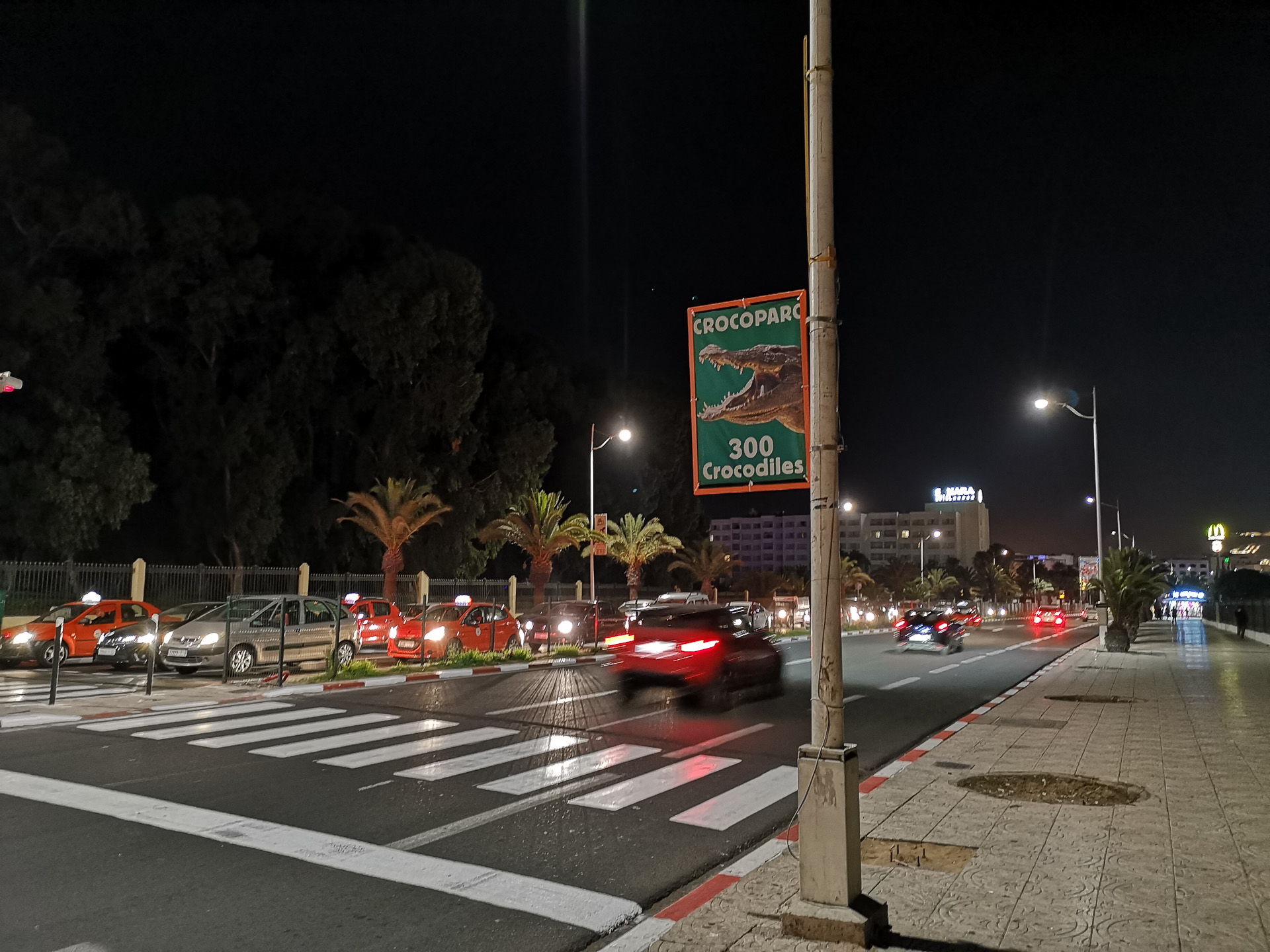 Le Mirage has everything Shem's has but is slightly more spread out. There are roulette tables, blackjack tables, Texas Hold'em tables. There is electronic roulette and there are slot machines. It is suitably sanitised but it is brighter than Shem's. I go back to Shem's.
I do not often gamble this much and I start to feel a neurosis coming on. I have my place already, I am starting to have my numbers, I am starting to think about roulette while not at the table.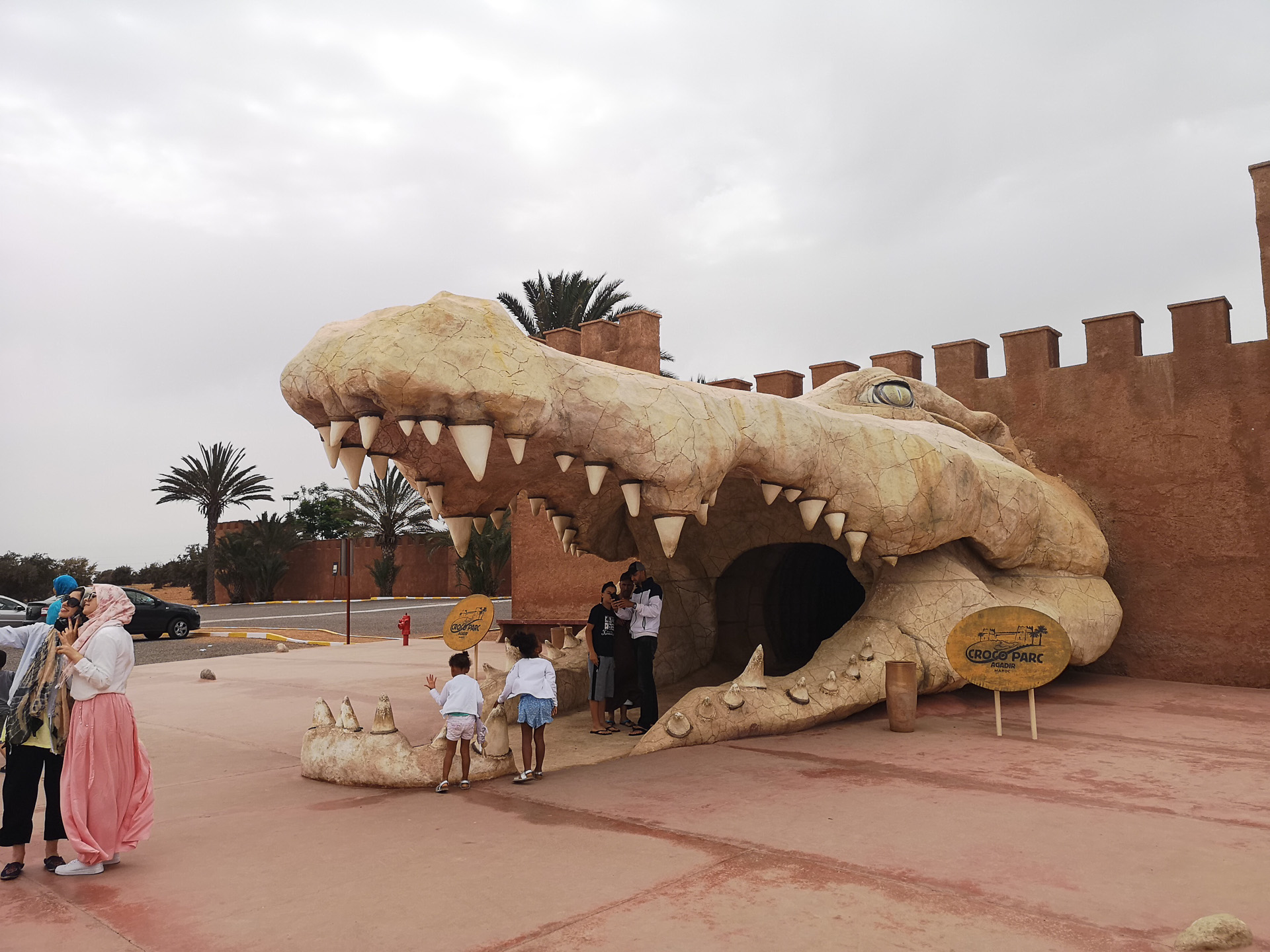 The next day I look for somewhere to cool my casino-riddled mind. Crocoparc is a conservation park for nile crocodiles. In the city, advertisements say there are 300 but my guide says it's now more like 325 and rising. They are everywhere in the park, sunning themselves and taking short dips in the pool.
Why there is a park with 325 nile crocodiles on the outskirts of Agadir is never fully explained, though I attempt to ask. It feels like someone said: "We've already got the casinos and the beaches. We have this space and money. Let's fill it with 325 nile crocodiles."
Along with the 325 crocodiles, there are also huge tortoises (which we watch mate for just slightly too long), iguanas and small, happy-looking frogs.
There are undoubtedly some good conservationist reasons for Crocoparc to exist, but it is still a building with an entrance in the shape of a crocodile's head, on the outer rim of a beach holiday city, filled with exotic flora and several reptiles, including 325 nile crocodiles. As we board the shuttle back to the city, it feels patently ridiculous.
The Atlantic Palace Casino
The Atlantic Palace Casino is part of the Atlantic Palace resort, a swath of land with hundreds of rooms, a golf course and several restaurants. Construction was started in the early 90s and took eight years to complete, the website says. The casino itself is open 23 hours a day and boasts 300 slot machines.
It is certainly the largest of the three. It is as bright as Le Mirage and includes a live band. It markets itself as "the most prestigious casino in Agadir." What this means in real terms is that the roulette tables have a minimum bet of 20 dirham rather than the 10 dirham of the other casinos. It means you will lose money faster.
I lose money faster. A middle aged man with a growing pile of chips croons along with the live band. I leave, after losing an amount I will not mention, and stand in amongst the slot machines and electronic tables. There is a boat which appears to be the prize in a raffle.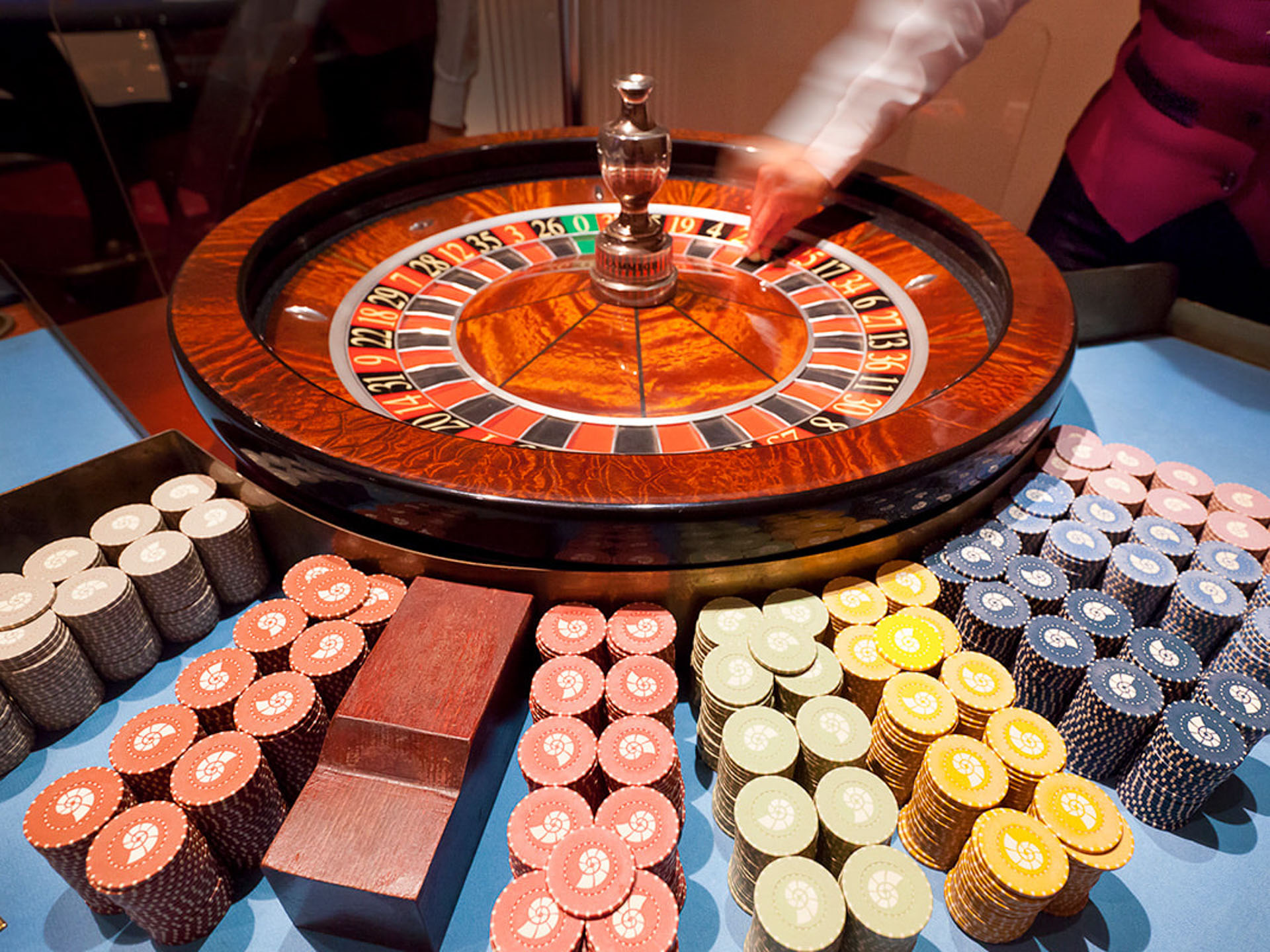 As I am deciding my next move I feel an itch on my elbow. I reach over and crush a small fly that has landed on me. On my arm another appears. I crush it again. They have large juicy bodies like flying ants. Another appears.
I start to move away from whatever nest I have disturbed. Have I upset the lord of the flies? The actual itch of flies turns to neurotic feelings that insects are everywhere. A brain turned on to see the world in numbers and probability suddenly can't handle such a random, unforeseen occurrence.
Though maybe it should have been foreseen. At the hotel, seemingly sanitised in the aura we have come to expect, I had to abandon my poolside breakfast on the first day as it became overrun with wasps.
Wasps smart enough to have noted that if they come to the pool each morning they will find unknowing holidaymakers with sweet pastries. A hotel not smart enough to think of moving the breakfast inside.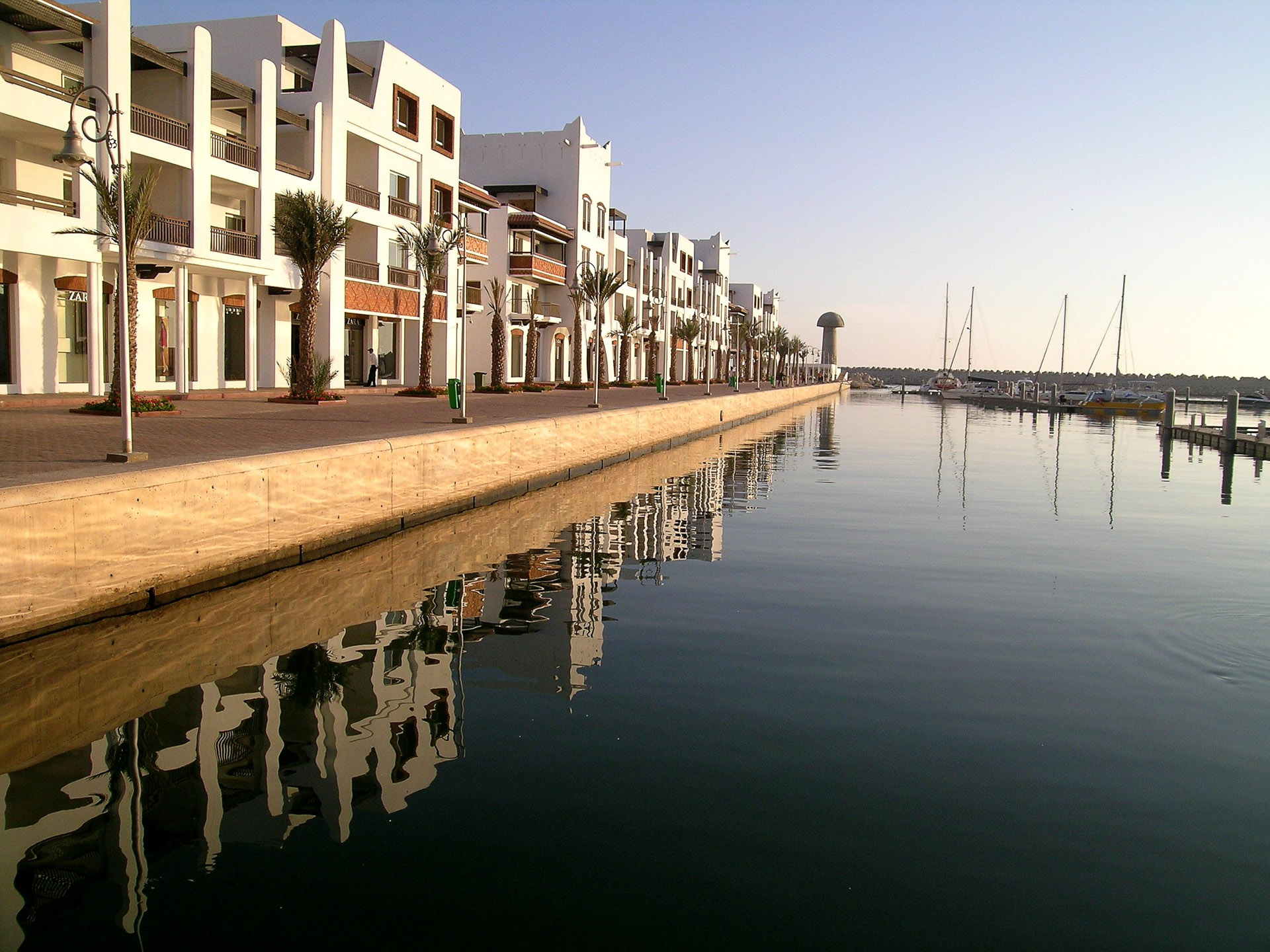 Even without the bugs, it's the brightness that leads me to leave the Atlantic Palace, as it had with Le Mirage. The brightness tells you that these are places that haven't accepted their true faded nature; something that could easily be a quality.
While my guide book says euphemistically that independent travellers might want to stay away from Agadir, the city truly has its own little scene, its own special history – maybe not as ancient as other cities, but one that is just as real. A faded glamorous aesthetic that, while not earned, could be capitalised upon.
I spend the rest of the night at Shem's, quickly go up 700 dirham and then lose it all, again. A vignette: he goes to Agadir, spends a night at each of the casinos, loses money, and leaves.
James Tennent is a London-based freelance writer. Keep up with him on Twitter.
The header image, of Agadir, was taken by Libargutxi, and accessed through Flickr.