Brutalism, Comfort and Sleaze | An Interview with Rick Owens
The designer opens up about the inspiration behind his furniture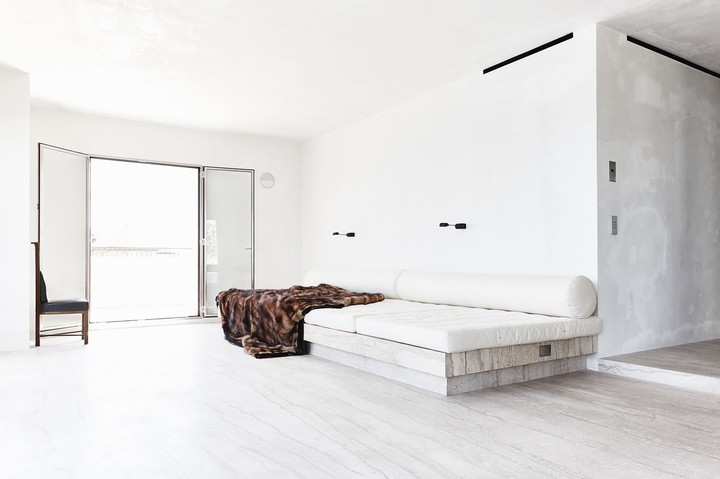 Photo: Courtesy of Owenscorp
He's changed the catwalk game with steppers and has long been a fashion favourite of A$AP Rocky. But not enough people know that Rick Owens has been bringing his exacting taste to furniture since 2007. The collection is a lust-inducing (sometimes unsettling) mix of minimal (sometimes monastically severe) luxury, ranging from rock hard alabaster bed bases to dreamily soft mink strip curtains. Marble, bronze and moose antlers make up some of the materials for the pieces, which he once told W Magazine, are about "elevating the mundane."
Here Owens runs us through his interior ideas on Brutalism, comfort and sleaze.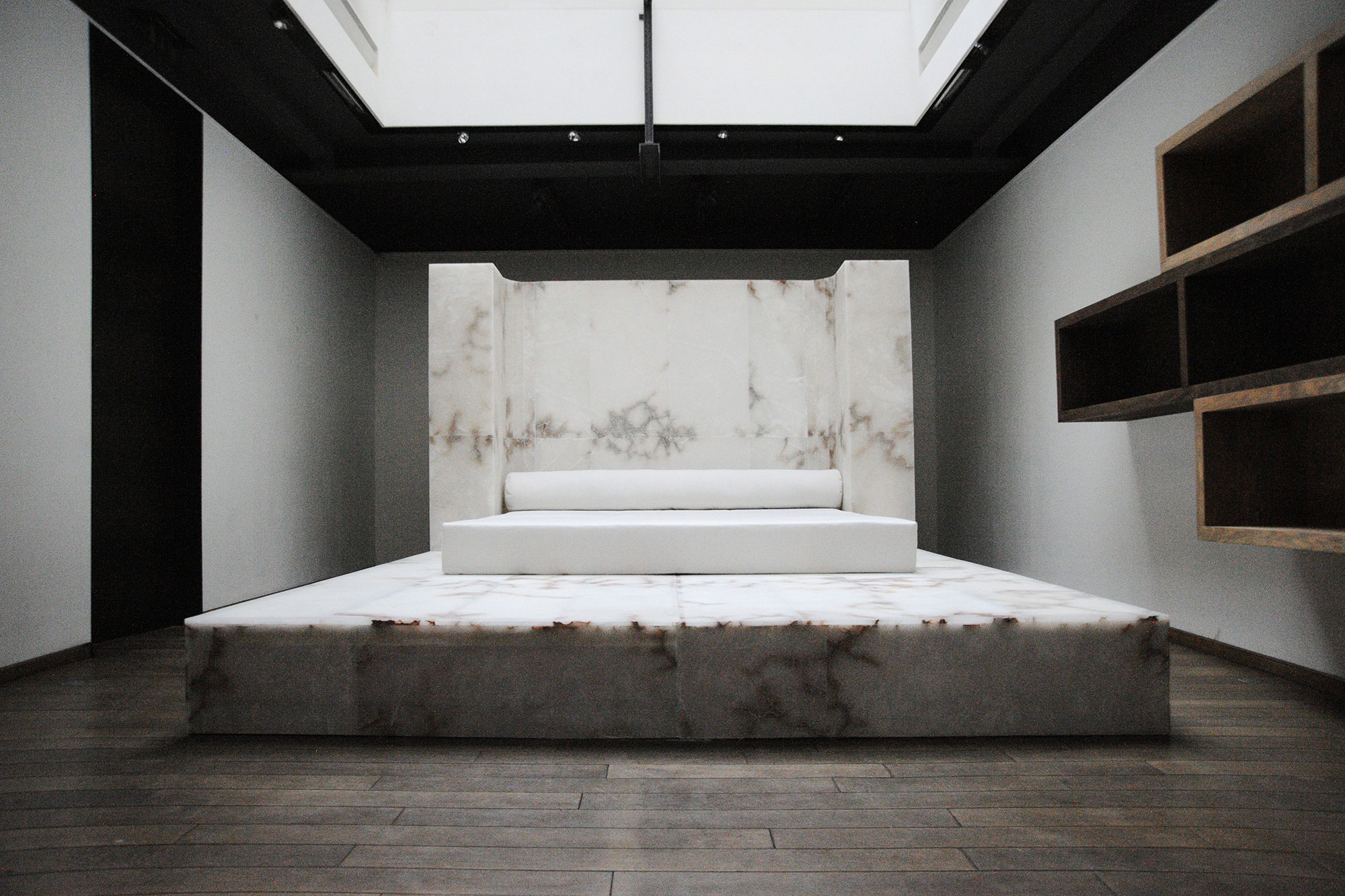 Do you have a concretised design philosophy when it comes to your furniture?
My original statement of intent was "a Brutalist fur on a Brutalist rock next to a Brutalist fire in a Brutalist cave."
Who/what have been the biggest influences on your idea of interior/furniture design? You surround yourself by a lot of Art Nouveau.
I wanted a room filled with my furniture to look like a leather bar decorated by Brancusi. I want stuff to be big, strong and silent. But within this severity I allow myself moments of complete sensuous collapse, which is where the Art Nouveau comes in – specifically stuff by Georges Hoentschel, Joseph Mougin and George Minne. I don't think I could live in a completely Art Nouveau environment but a blob of it here and there is like a little opium vacation.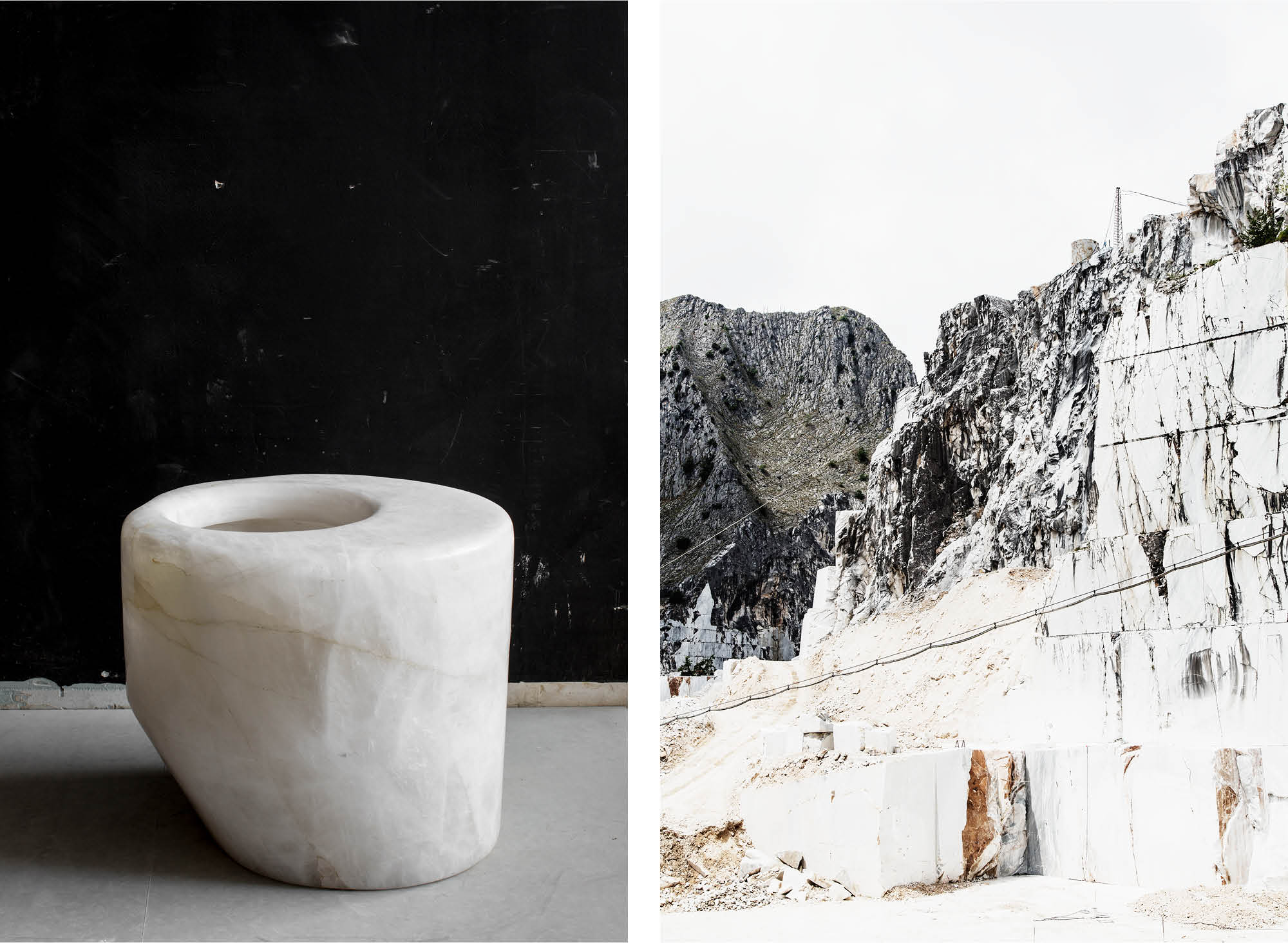 Can you tell us how certain materials make you feel? What do alabaster, marble and bronze conjure up for you?
In the furniture we make I tend to like things that look timeless and noble – I like alabaster for its biblical warmth, solid black marble for its depth and coldness and bronze for its art history gravitas. And black plywood for a touch of sleaze.
How hands on are you with the materials? Do you visit marble quarries and foundries?
Hun (my better half Michele) is the one who loves to visit the marble quarries, bronze foundries and workshops that go into the making of the furniture – she's the motor that keeps the furniture going. Her relationships with the artisans and craftsmen is what turns this all into a major labour of love.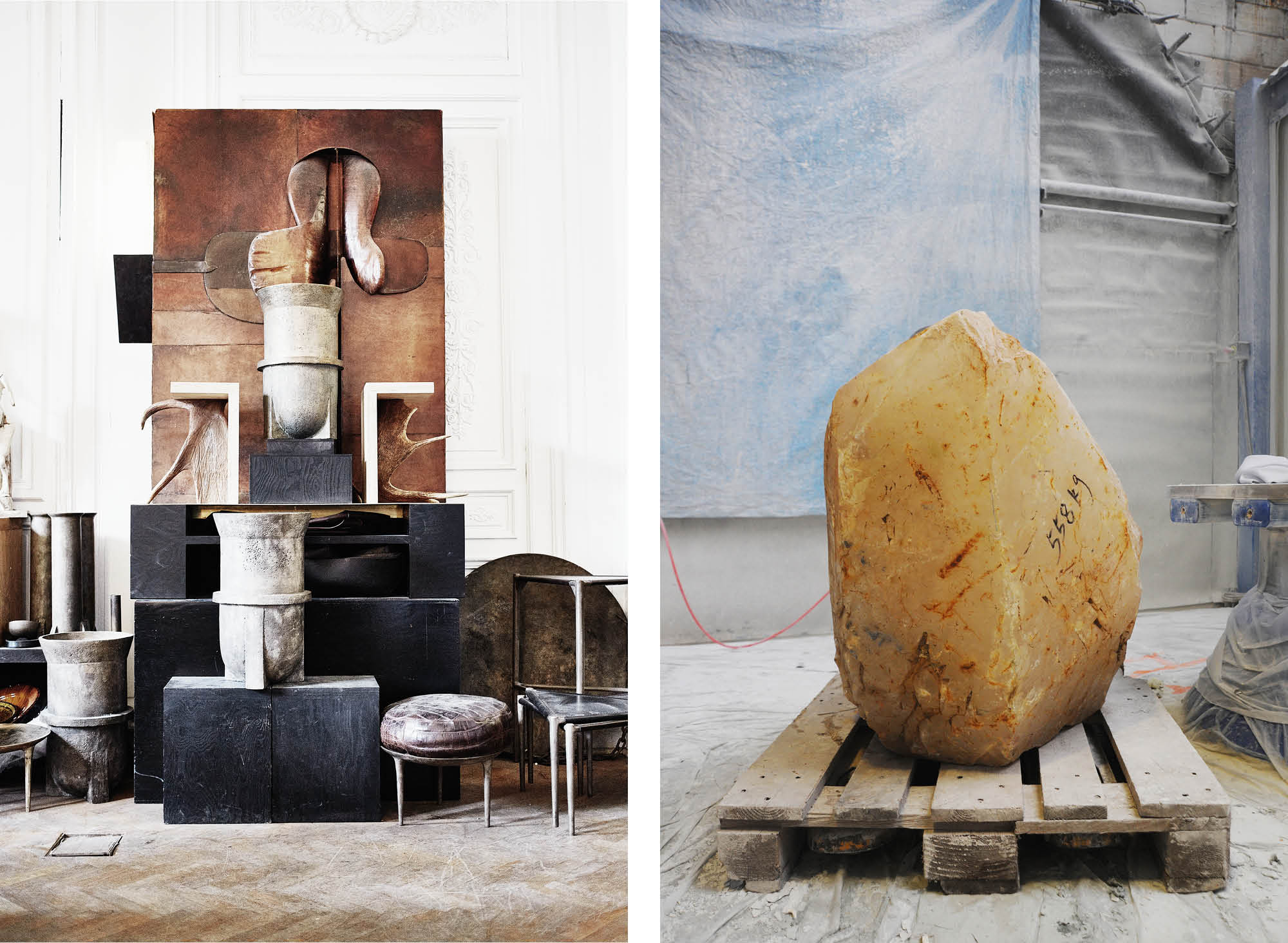 Why the continued use of the stag's horns? What do they signify to you?
I'm not sure how the stag horn thing started, but it kind of illustrates my idea of Brutalist severity needing an organic flourish. I always think of an antler as a symbol of spiritual glory. I'm not spiritual at all, but I like the idea of trying to be better than what we are.
Should comfort ever be a concern when it comes to furniture?
As for comfort, I don't think people realise everything we make comes with mattresses and pillows. But maybe comfort can sometimes be cheap and sentimental. Maybe something simple and monolithic that makes you sit straight and feel more formal is a welcome option to conventional cosiness.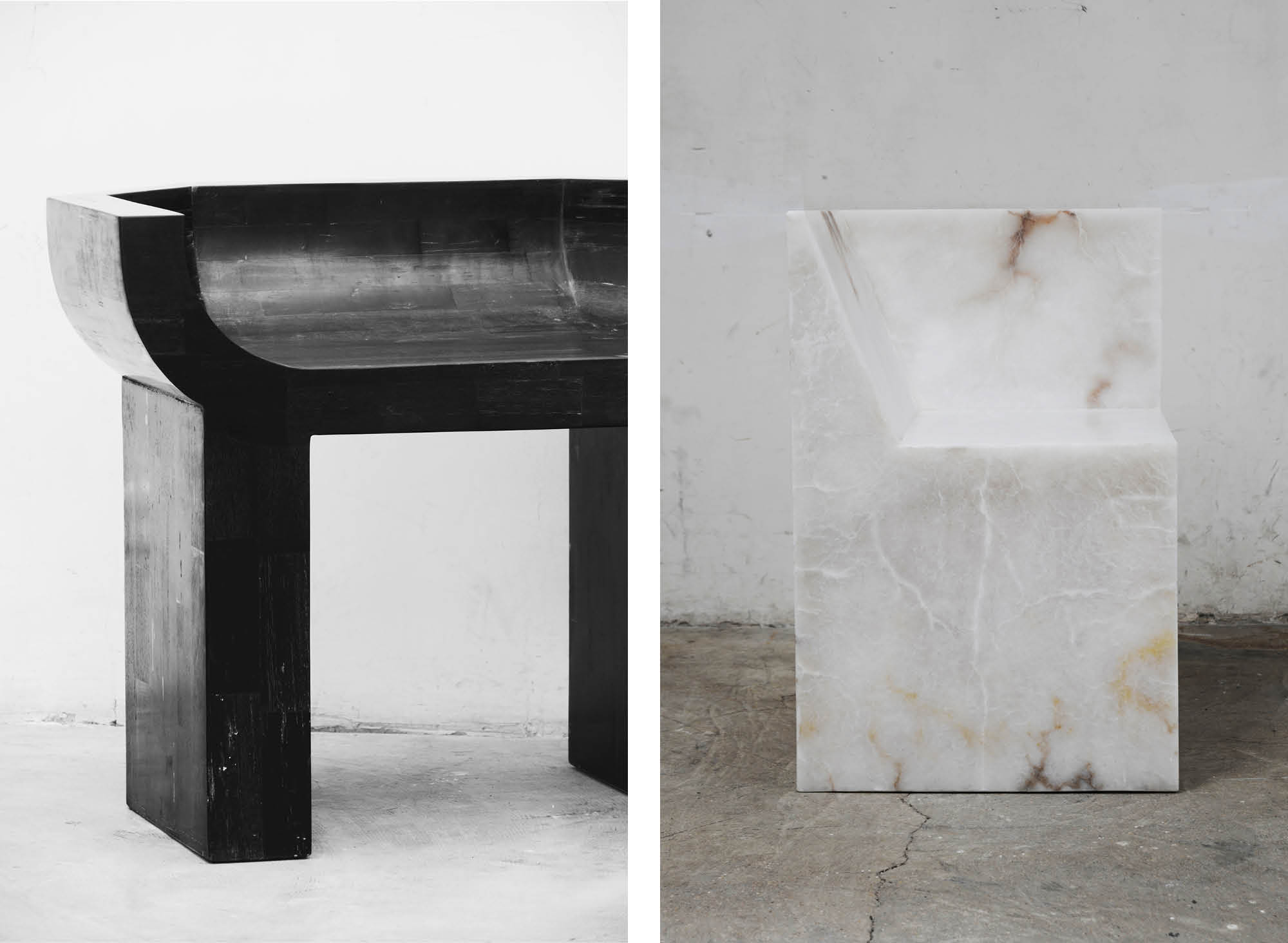 What are your own living spaces like?
I used to like living in hotels a lot but finally got burnt out on living in an unfocused way. The Paris house is a wonderful commune full of people, but I needed retreat. I got a place in Venice to be by the sea and another place in Modena to be by my factory.
I needed to plant myself in serene and empty spaces that would allow me to do my work in a different and maybe more mature way for this second half of my life. There are a few Finnish Art Nouveau pieces on travertine or stone floors and some French Art Nouveau ceramics, but otherwise lots of empty space and big terraces. And yes, rock crystal toilets.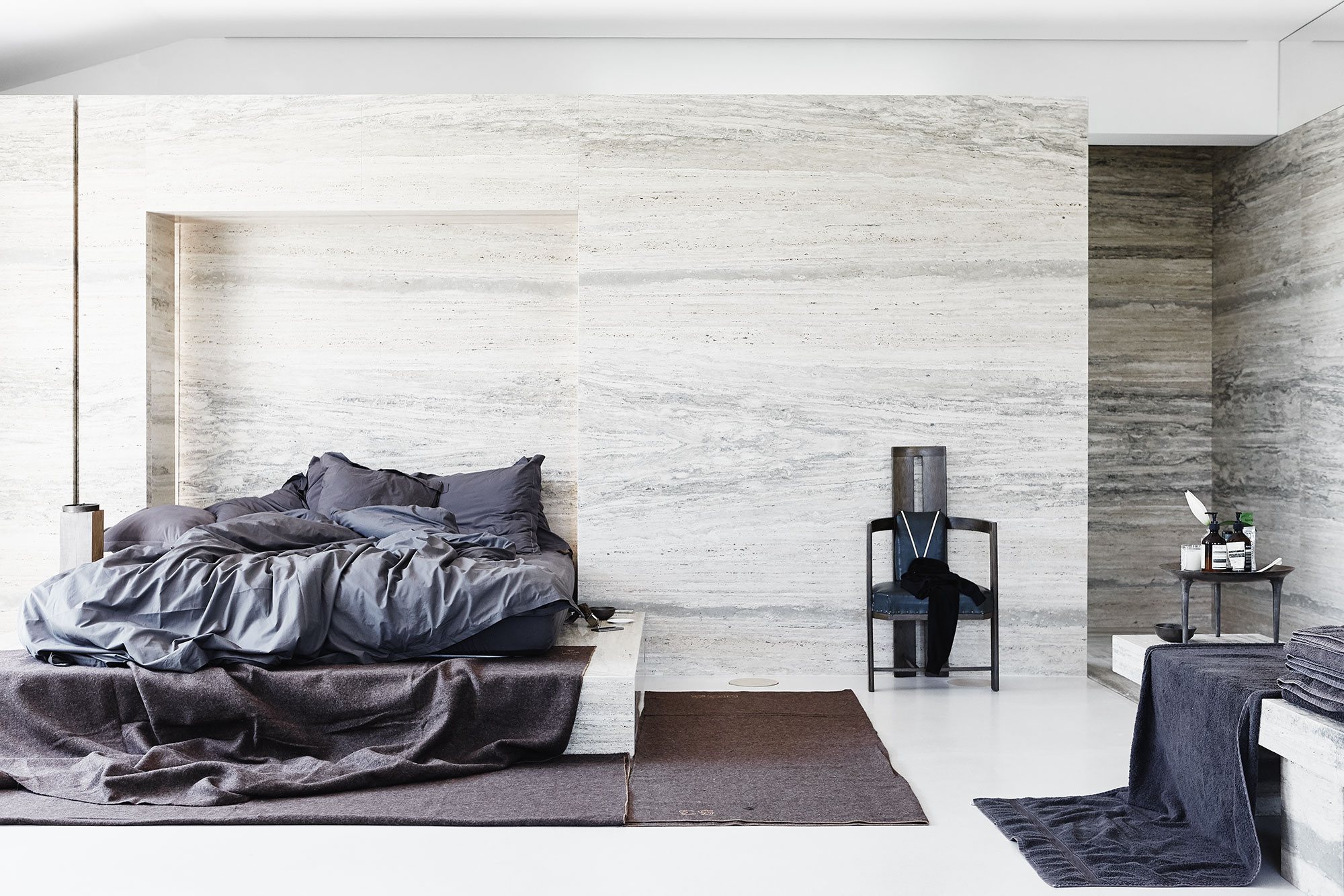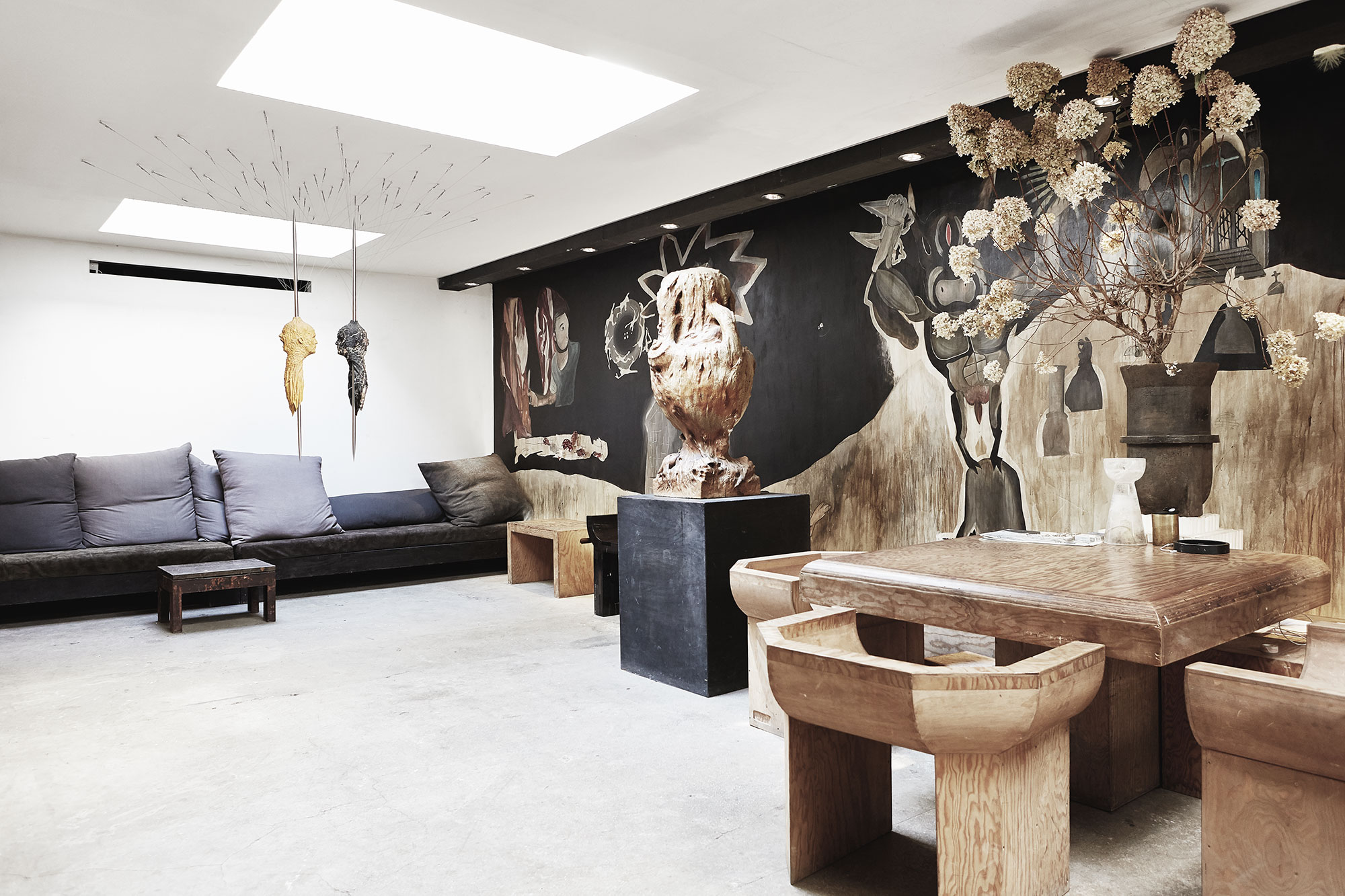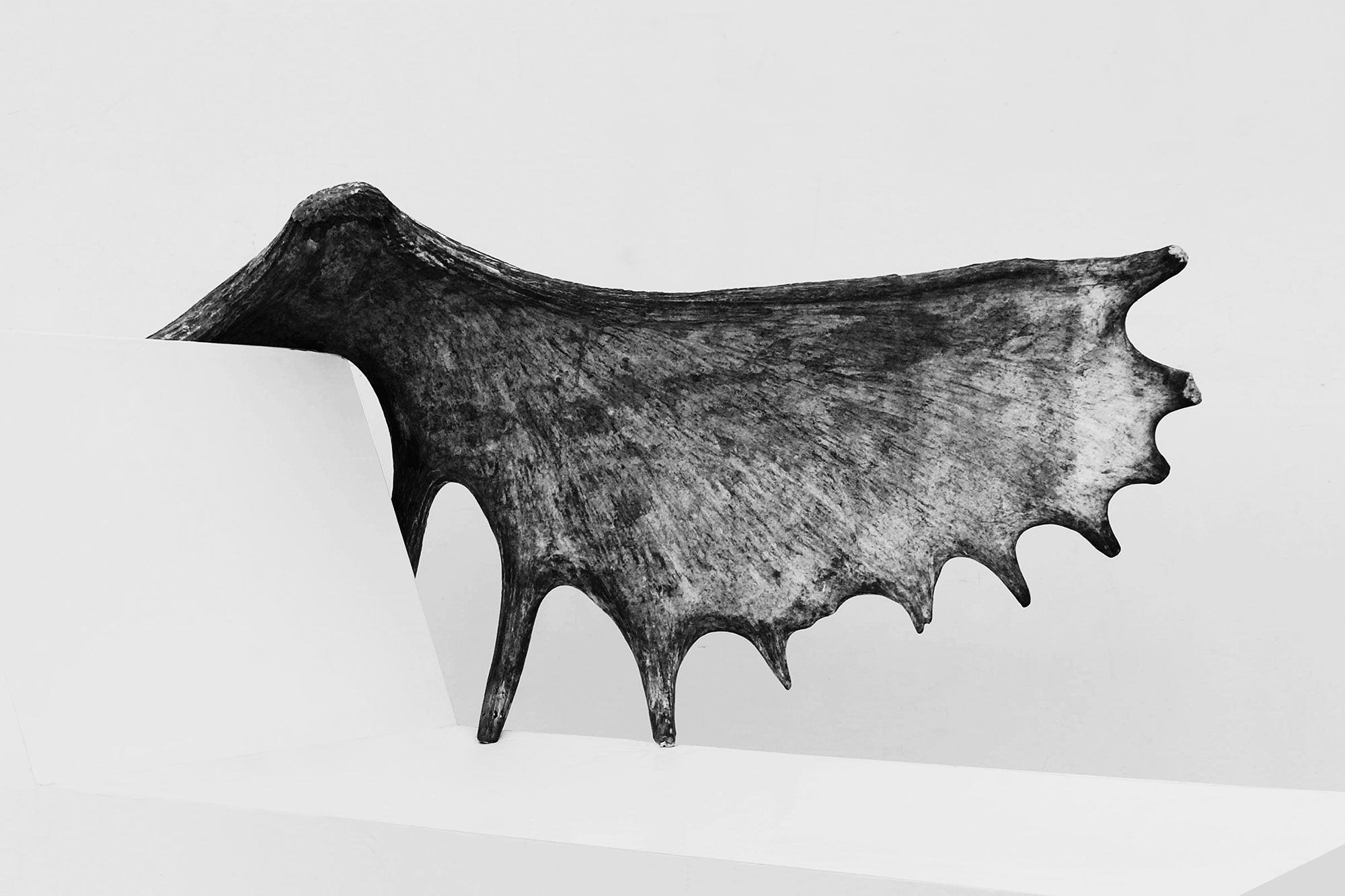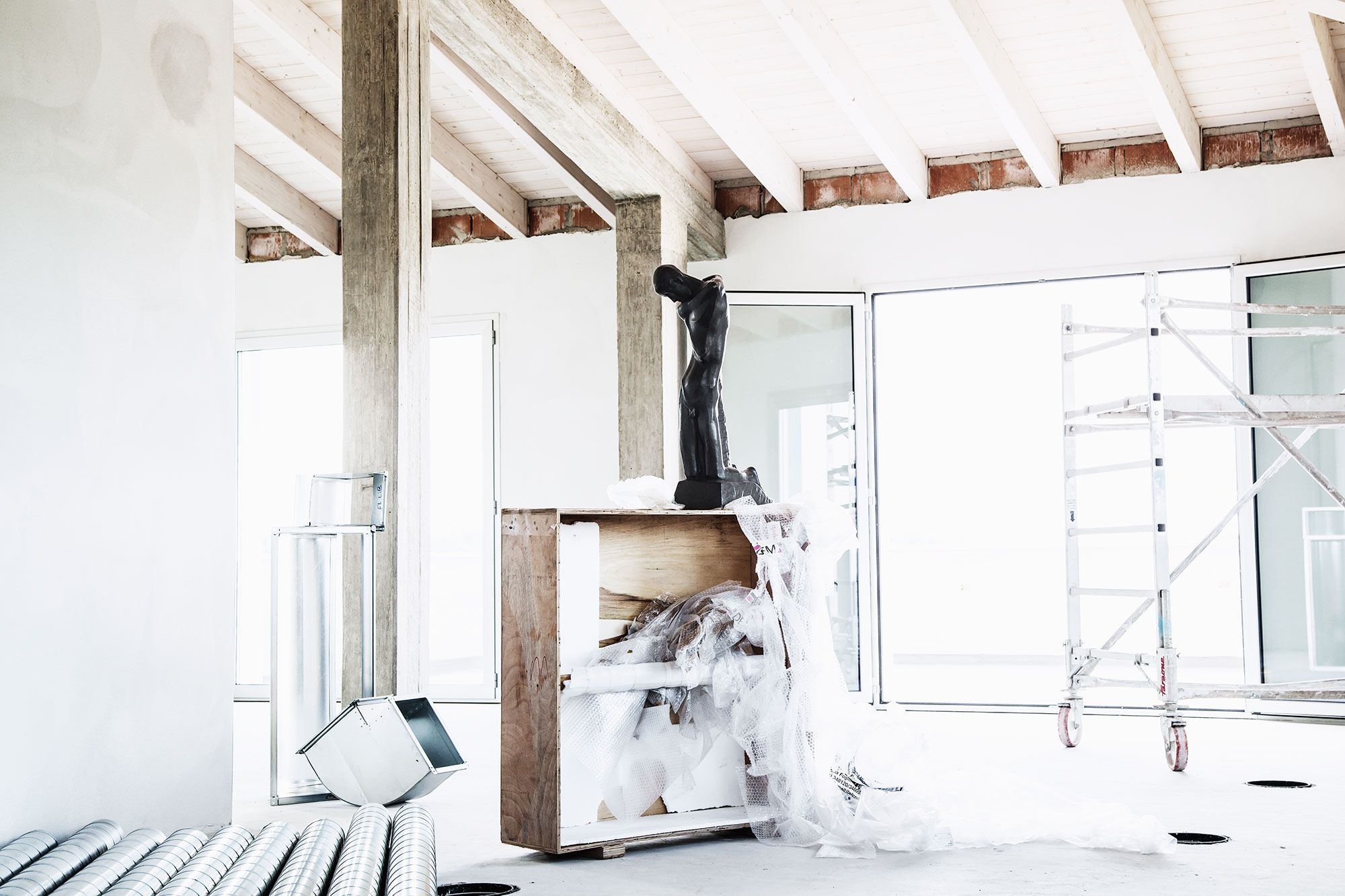 Tagged: