Escape to Cambodia's New Luxury Eco-Lodge | The Wanderlist 2019
Shinta Mani makes Cambodia one of the best destinations this year for eco-conscious tourists
What? Get granular about conservation at this luxury lodge in a previously uncharted area of the Cambodian jungle.

Where? Shinta Mani Wild, near Kirirom National Park, Cambodia.
Why? Don't believe the naysayers who say Cambodia is becoming as commercial as Thailand. There are still uncharted pockets of jungle, unspoiled beaches, and empty islands, plenty of which are thoroughly worth exploring. There are some of the world's most impressive sustainable luxury lodges in Cambodia too, not least thanks to the efforts of architect Bill Bensley, who's been involved in the development of several incredible properties in the country.
The pick of the bunch is the new Shinta Mani Wild lodge, by far the most ambitious of Bensley's 'hotels', in the middle of the dense Cambodian jungle. There's a real problem with poachers here, so in collaboration with local community figureheads who know the area best, Bensley has set up an education centre for local children to teach them about the environmental impact of poaching. The educational projects are in large part funded by Bensley's luxury hotels, including Shinta Mani Wild.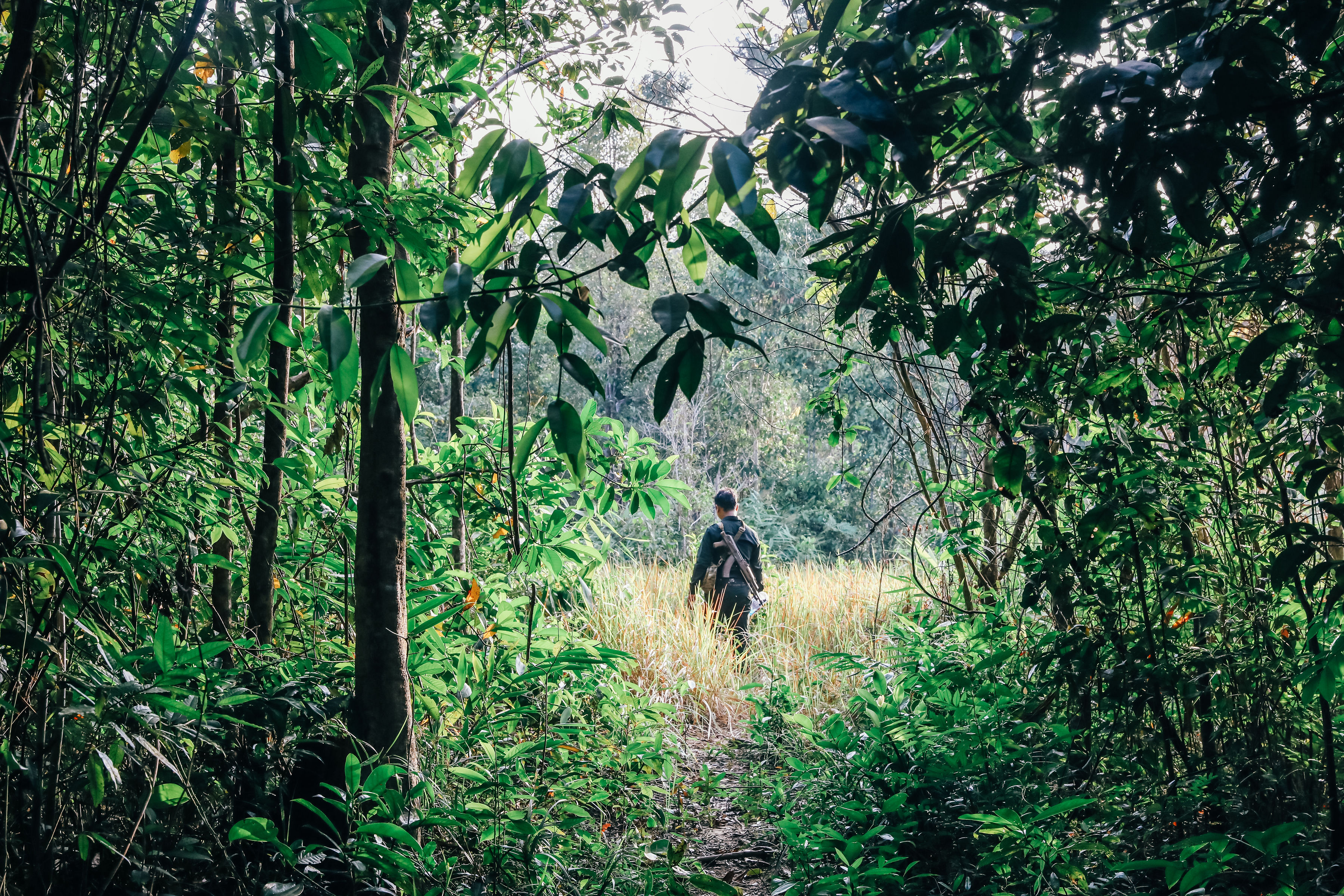 Alongside the usual luxuries like drinking cocktails at a private bar at the feet of the region's biggest waterfall, or having bespoke wellness treatments, guests have the option of getting involved in conservation themselves. You can venture out of camp with a group of rangers, following them on their rounds as they disable traps laid by poachers, and learning about the challenges facing conservation efforts in the area.
Scientists also live at Shinta Mani, tracking the migration patterns of wild bears, elephants and gibbons for cutting-edge research - testament to how truly remote this property is. The corridor of jungle where the camp is located, between two national parks, was previously completely uncharted.
Naturally, the lodge is concerned with keeping its environmental impact to an absolute minimum, while not skimping on luxury. The tents are, according to Shita Mani, "meticulously designed to invoke the feeling of what it would have been like to be on a luxury safari in the jungles of Cambodia with Jackie O". If that sounds like your sort of thing (and it does ours) then Shinta Mani is the place to go in 2019.
When? Visit between November and March for the best weather, although the temperature is warm all year round. September and October are typically the rainiest months.
How? For bookings and more information check the Shinta Mani Wild website.
This has been selected for The Wanderlist - a list of the year's 50 best travel destinations and experiences, curated by Amuse. If you want an unforgettable trip, this is where to go in 2019.