Ride the Stunning Mountain Bike Trails of Madeira | The Wanderlist 2019
This craggy corner of Portugal has what it takes to be the best holiday destination for adventure sport enthusiasts
What? Ride from mountain tops to coastlines on the island of eternal spring.
Where? Freeride Madeira, Madeira, Portugal.
Why? Madeira is an island probably best known for unveiling that wonky statue of Cristiano Ronaldo at their airport back in 2017, or maybe for being a retirement home for British pensioners. But more and more people - ones without free bus passes - are now discovering that the climate that makes Madeira so perfect for your Great Aunt Morag also makes it one of the best travel destinations for adventurous types.
You'll find some of the best canyoning in Europe in the mountains of Madeira, and some of the best year-round surf on the coastlines as well. It's a bit like New Zealand crammed into an even smaller island. Which is why it should be no surprise to anyone that it's become a hotspot for mountain biking as well - largely thanks to Freeride Madeira.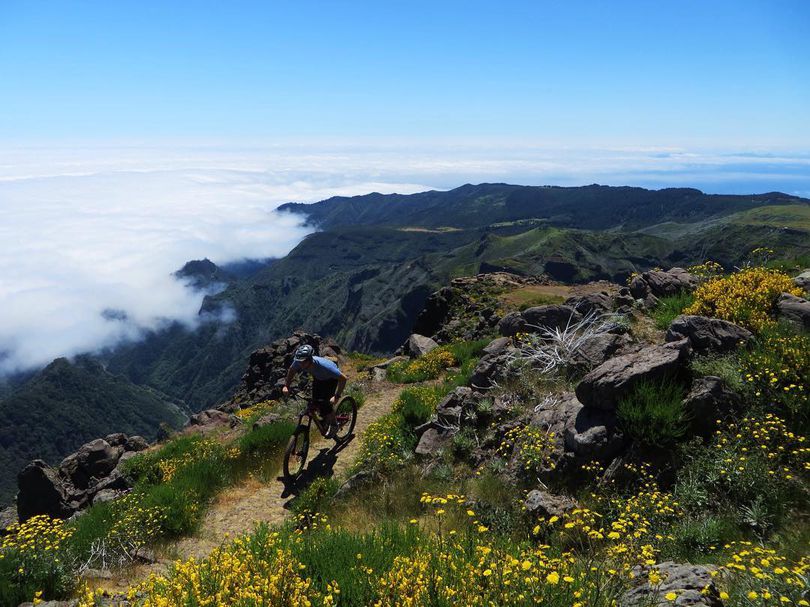 Freeride Madeira started as a small team of local riders taking advantage of the amazingly diverse range of nature on the island for their rides. They know the trails like the back of their hand - largely because they built most of them. Soon they were giving tours. And not long after that, the company was hosting some of the most talented mountain bikers in the world, including top pros like Brendan Fairclough and Josh Bryceland, as well as hosting stages of the Enduro World Series.
It's easy to see why the best of the best have flocked here: The lines are jaw-dropping - think trails that'll drop you off the side of a cliff if you fall the wrong way, jungle that looks like Jurassic Park, and mud that could be from the best trails in the UK. There are huge ridge openings, coastal lines with ocean views, and skinny tracks along cliff faces.
If you have even a passing interest in mountain biking, this should be on your bucket list.
When? Literally anytime of year. While slightly peaking in summer, Madeira has pretty much the same climate all year round. January mountain bike trip anyone?
How? Visit Freeride Madeira's website for further details, and get booking your flights. You'll even get to see a statue of Cristiano Ronaldo! Not that one though. It's been replaced. For obvious reasons.
This has been selected for The Wanderlist - a list of the year's 50 best travel destinations and experiences, curated by Amuse. If you want an unforgettable trip, this is where to go in 2019.