Spend Three Days at a 'Meat Camp' in California | The Wanderlist 2019
Without a doubt, the best holiday destination for your inner carnivore
What? A delicious education in sustainable farming and cooking, in a beautiful and rustic outdoor environment.

Where? Belcampo Farms, Gazelle, California, USA.
Why? Climate change is a more pressing concern than ever in 2019, and one of the bigger culprits is the industrial supply chain for all meat products. We've been told to eat "less but better" meat, but what should better meat look like? And how do we know how to get the most out of it? If you're equally hungry for answers and for good food, you should check out Belcampo Farms' three-day long Meat Camp.
You'll find Belcampo's butcher shop/restaurants across the San Francisco Bay Area and Los Angeles: beautifully designed spaces with menus that read like a carnivore's fantasy. But Belcampo is more than just a pretty shopfront. All of their meat comes from their own farm, a 27,000 acre property five hours' drive north of San Francisco in the Cascade Mountains. Their goal is nothing less than an "alternative meat supply chain", one that is entirely transparent from farm to shop to restaurant. To share their knowledge and enthusiasm for the best possible meat, they invite the public to stay on the farm and camp out.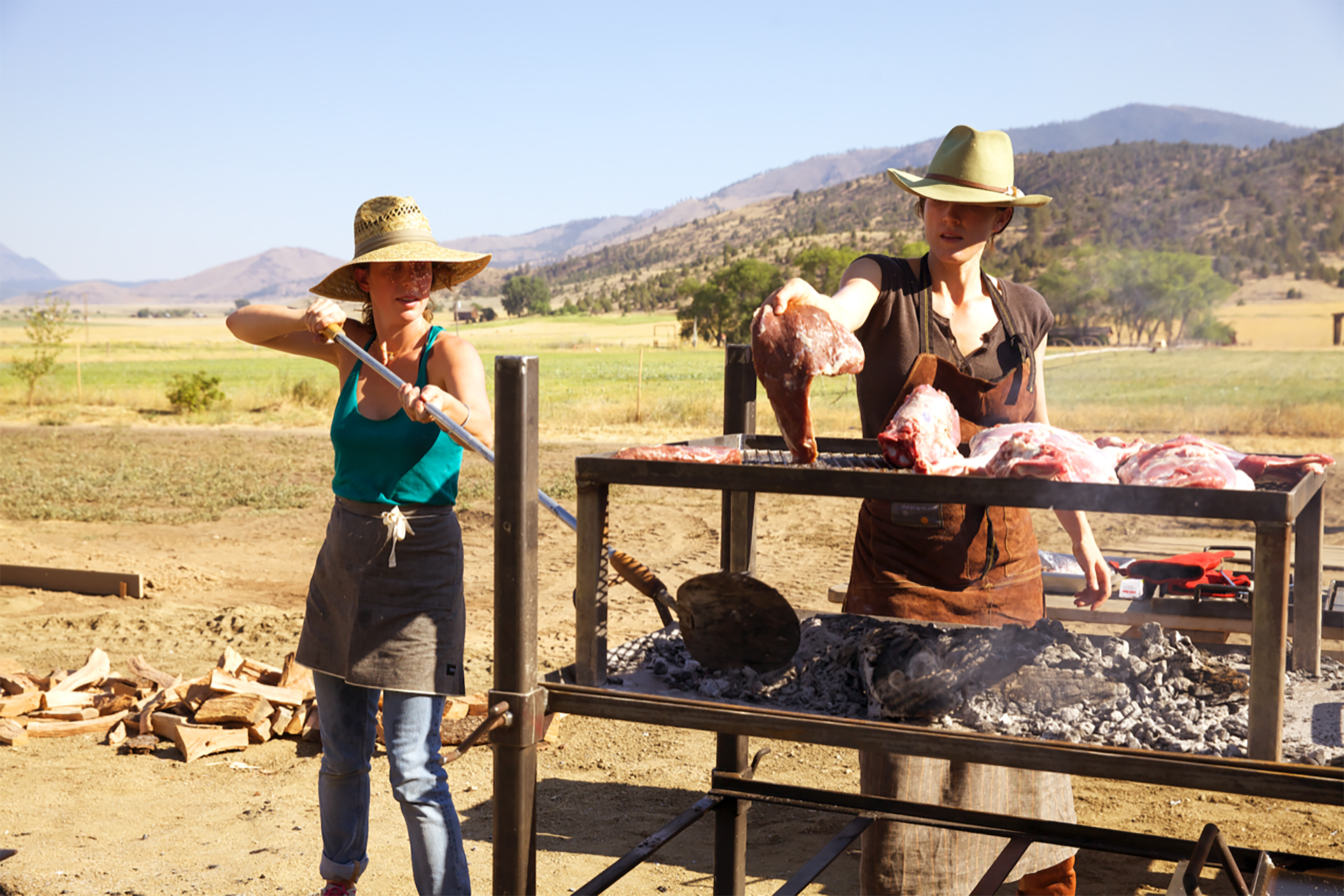 Belcampo's meat camps offer the enthusiastic foodie a three-day education in how to choose good meat and cook it well. The 25 campers get insights into every step of what goes into making the most of your steaks and chops - from farm tours, to butchery classes and knife skills workshops, to classes in open fire grilling and braising.
When you're not in class, you can explore the forested slopes around the farm, or get stuck into a range of activities including wine and charcuterie tastings and, slightly more incongruously, archery classes.

Guests sleep in well-furnished luxury tents in the farm's orchard and enjoy three delicious meals a day, some of them featuring meat you've learned to grill yourself. Evenings are spent round a communal campfire.
If you're worried about the environmental impact of your food consumption, but aren't inclined to go veggie or vegan, then this is for you - and it's certainly one of the most original holiday ideas we've heard this year.
When? Belcampo is running two meat camps for the general public in 2019, on 1-3 June and 4-7 September.
How? Visit the Belcampo website to register for one of this year's camps.
This has been selected for
The Wanderlist
- a list of the year's
50 best travel destinations
and experiences, curated by Amuse. If you want an unforgettable trip, this is
where to go in 2019.