The Grape & The Good | Inside California's Coolest Wine Shop
With its daily tastings and neighbourly vibe, Bay Grape is far more than a wine shop to the community of Oakland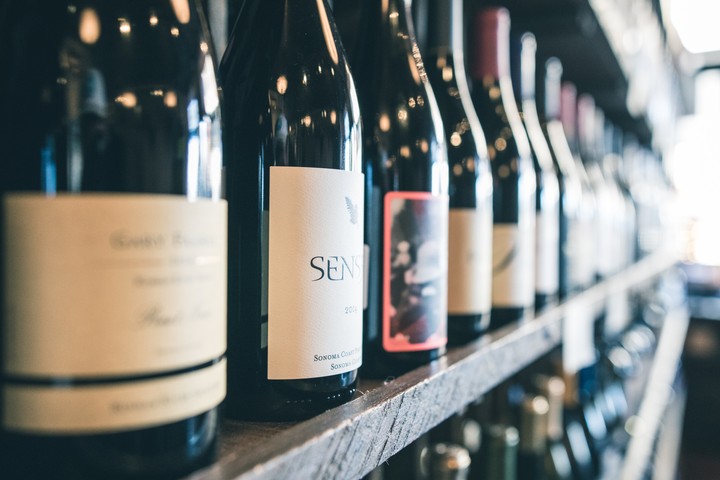 Photo via Unsplash
You know that Bay Grape is different from other wine shops the moment you open the door. The first thing you hear is hip-hop drifting from a hi-fi, followed by a cheerful "Hello, how are you doing?" Bay Grape describes itself as a "community gathering place" as well as a place to buy wine, and there's an accessibility and lack of reverence about it that I haven't seen at other wine shops.
It's not dark and hushed - light floods in from south-facing windows, and colorful art decorates the white walls. There aren't shelf talkers with the usual mysterious tasting notes – instead, there are conversation-starting marker scribbles on the bottles, ranging from "light and easy" for a Pinot Grigio to "Jay-Z turned me on to this" for a Puligny-Montrachet.
"We're like the stoner crew in high school - there's a common thread between us, everybody gets along, and we're a diverse crowd"
Flamingo lawn ornaments decorate the rosé section. Piles of dog-eared books and board games sit next to conversation groups of chairs. Best of all, if you want to linger, you can pick a bottle of wine and open it at Bay Grape's bar for a small corkage fee. The shop's mission statement, posted on the wall, declares "we want to make wine less douchey," and the shop feels like you're hanging out in an oenophile friend's living room, not an exclusive store.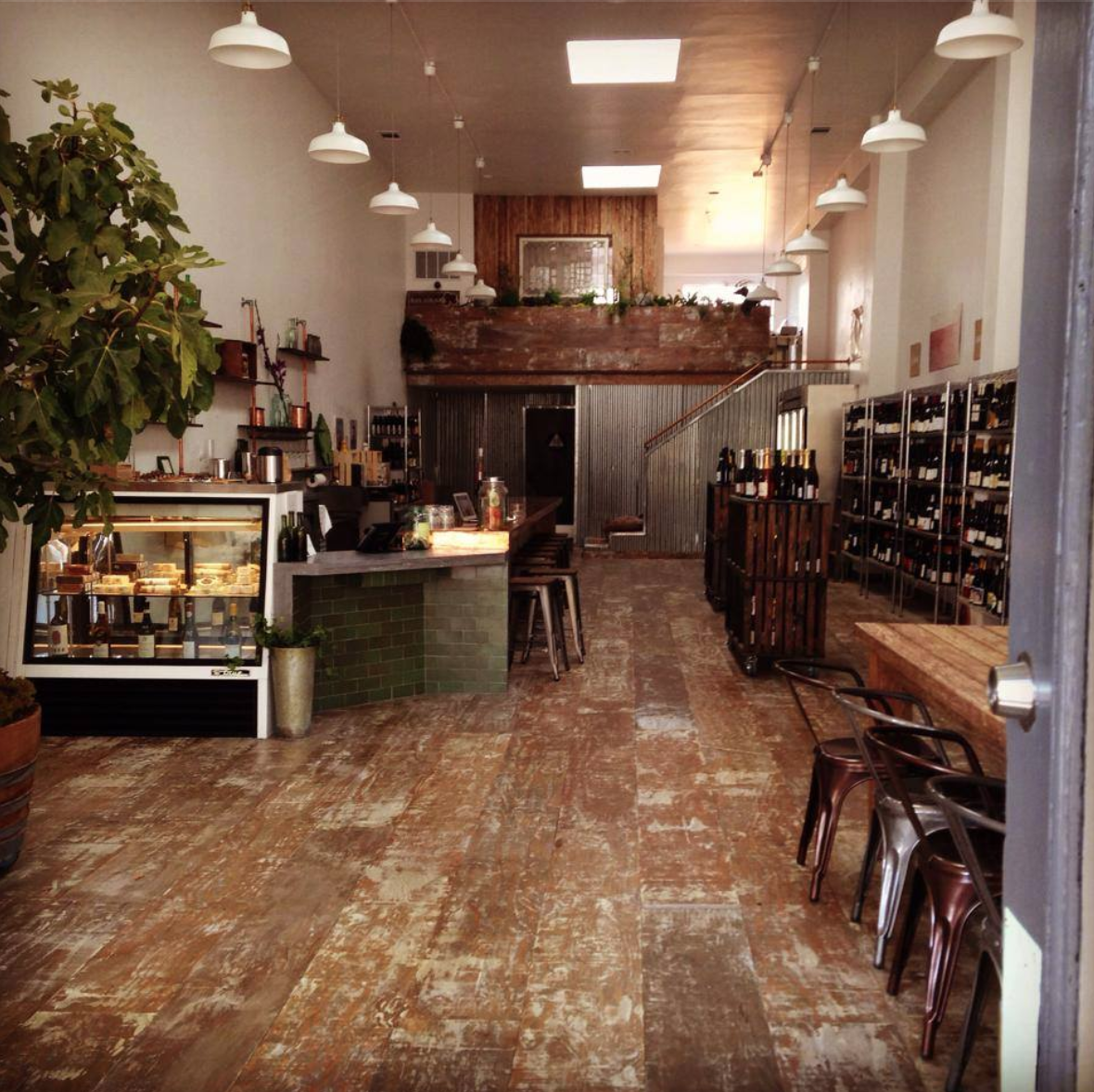 When Stevie Stacionis and Josiah Baldivino opened Bay Grape on Grand Avenue in the Adams Point neighborhood of Oakland back in 2014, their idea was to offer bottles both with a strong sense of hospitality and an easy-going side of education. Stevie and Josiah first met while working in restaurants (Stevie as a server, Josiah as a bartender), and both went on to study with the Court of Master Sommeliers, which educates wine industry professionals. But as Stevie tells me, they noticed that "there wasn't anything like (the Court) for non-professionals, and it seemed like people were really interested in learning about wine."
Bay Grape fills that gap by offering classes and tastings almost every night of the week, which are open to wine industry natives and wine novices. They also hold a monthly event called "Won't You Be My Neighbour?", encouraging locals to come out on a Tuesday night to try new wines and meet new people. The most recent Won't You Be My Neighbour featured wines on a Halloween theme, ranging from a Vouvray that tasted exactly like a Golden Delicious apple ("bobbing for apples") to an exceptionally funky natural white wine ("witches' brew") to a Piedmontese sparkling dessert wine that brought back childhood memories of cherry-flavored Starburst candies.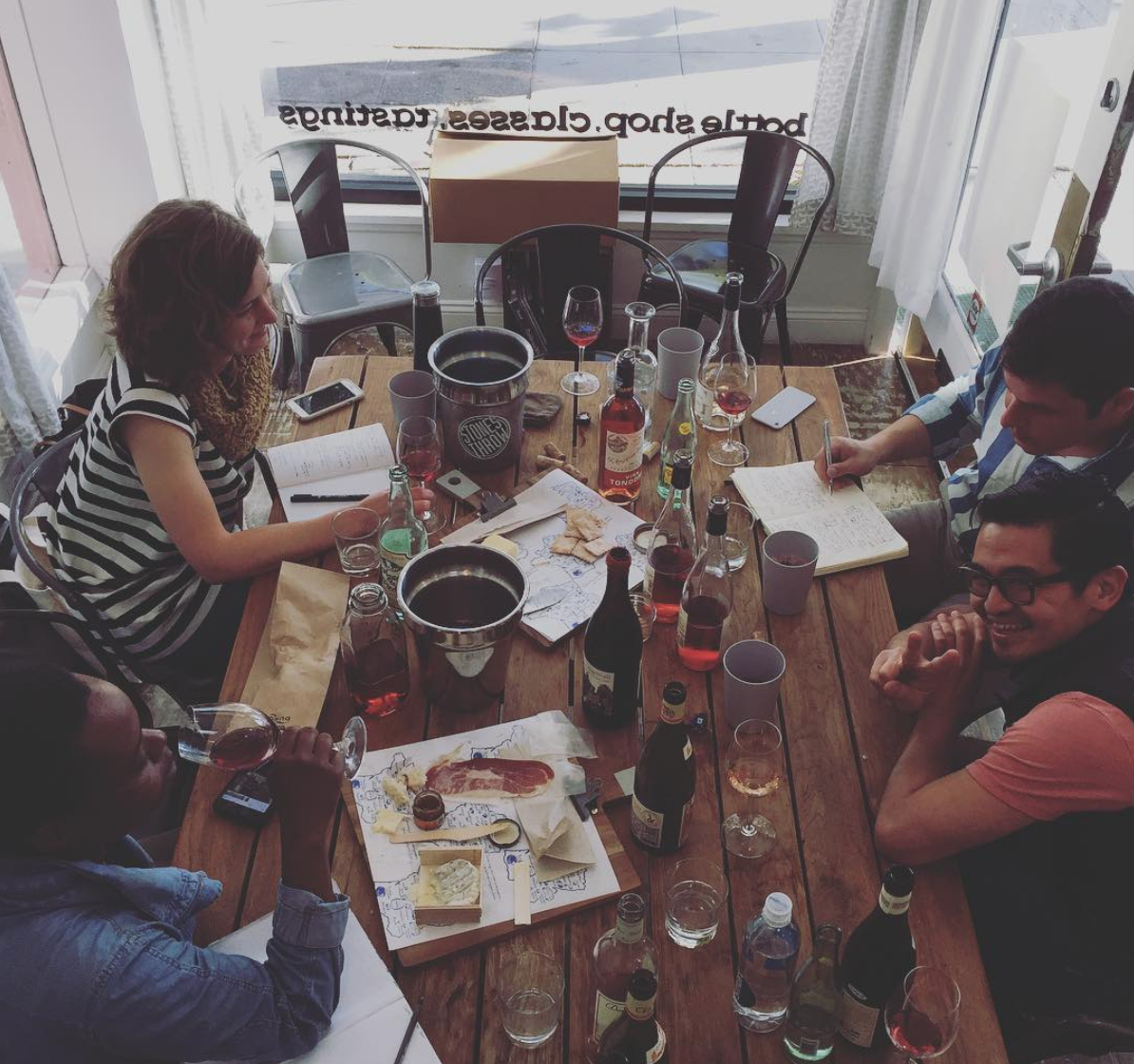 The key to Won't You Be My Neighbour, and to what makes Bay Grape work as a whole, Josiah says, is conviviality: "If you like wine, you all get along. It's like the stoner crew in high school…there's this common thread that everyone smoked weed and everybody got along, and it was a diverse crowd. And that's how I think of wine."
The word conviviality comes from the Latin for "living together", and the community and neighborhood that surround Bay Grape is warm and friendly –Stevie compares it to Sesame Street. But what if what makes Bay Grape special, the close ties of its neighborhood, also threatens its existence?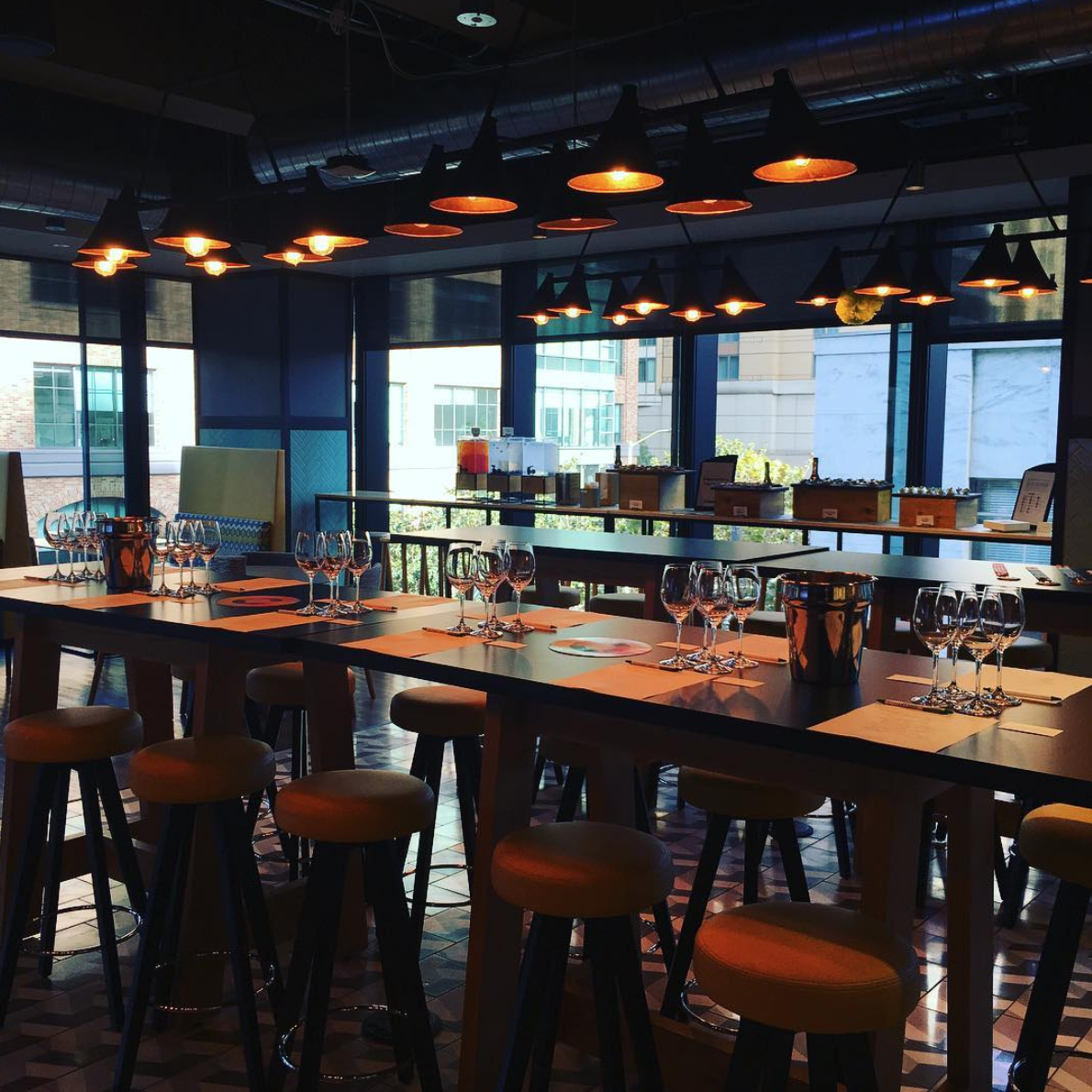 The problem Bay Grape faces, along with all small businesses in Oakland, is financial. The minimum wage in California for small businesses (with 25 employees or fewer) is currently $10.50 (£8.20) per hour, rising fifty cents per year until it reaches $15.00 (£11.70) in 2023. Workers' compensation insurance is also very expensive. Margins in wine retail are slim, too. As Stevie describes it in blunt terms: "We can't find help, and the help we can find can't afford to live here, because we can't afford to pay them."
As of October 2018, a studio in Oakland rents for on average nearly $1,800 (£1,400) per month, and a one-bedroom apartment for over $2,500 (£1,946). The end stage of this problem sits a five-minute walk from Bay Grape – a group of tents clustered under trees, one of several homeless encampments around Lake Merritt.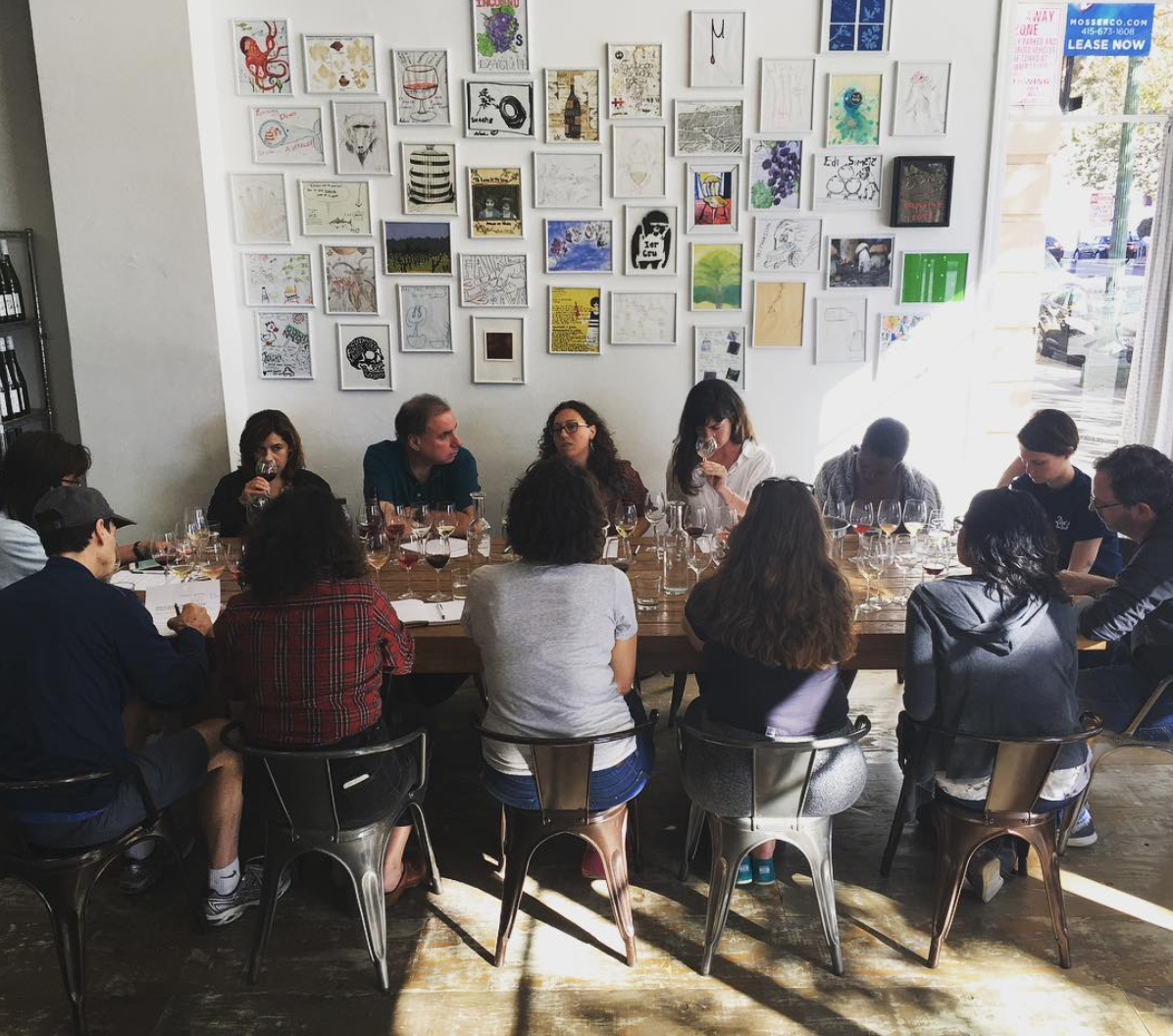 Many blame the recent explosion of Big Tech for problems like these tents, which would be easy to do. Tech is conspicuous. You can't miss the shiny new offices, or the buses that transport workers to Silicon Valley. But the Bay Area was a desirable place to live decades before tech's rise. There has never been enough housing, and there have always been otherwise progressive residents who don't want their neighbourhoods to change.

This phenomenon, known as NIMBYism – "Not In My Backyard" - is of course not limited to Oakland or the Bay Area. The irony is that by trying to maintain a certain way of life, NIMBYism makes it harder for the next generation to enjoy it too. The Bay Area continues to be a desirable place to live, people keep coming here to live and work, and housing keeps not being built. The costs are now affecting an entire generation.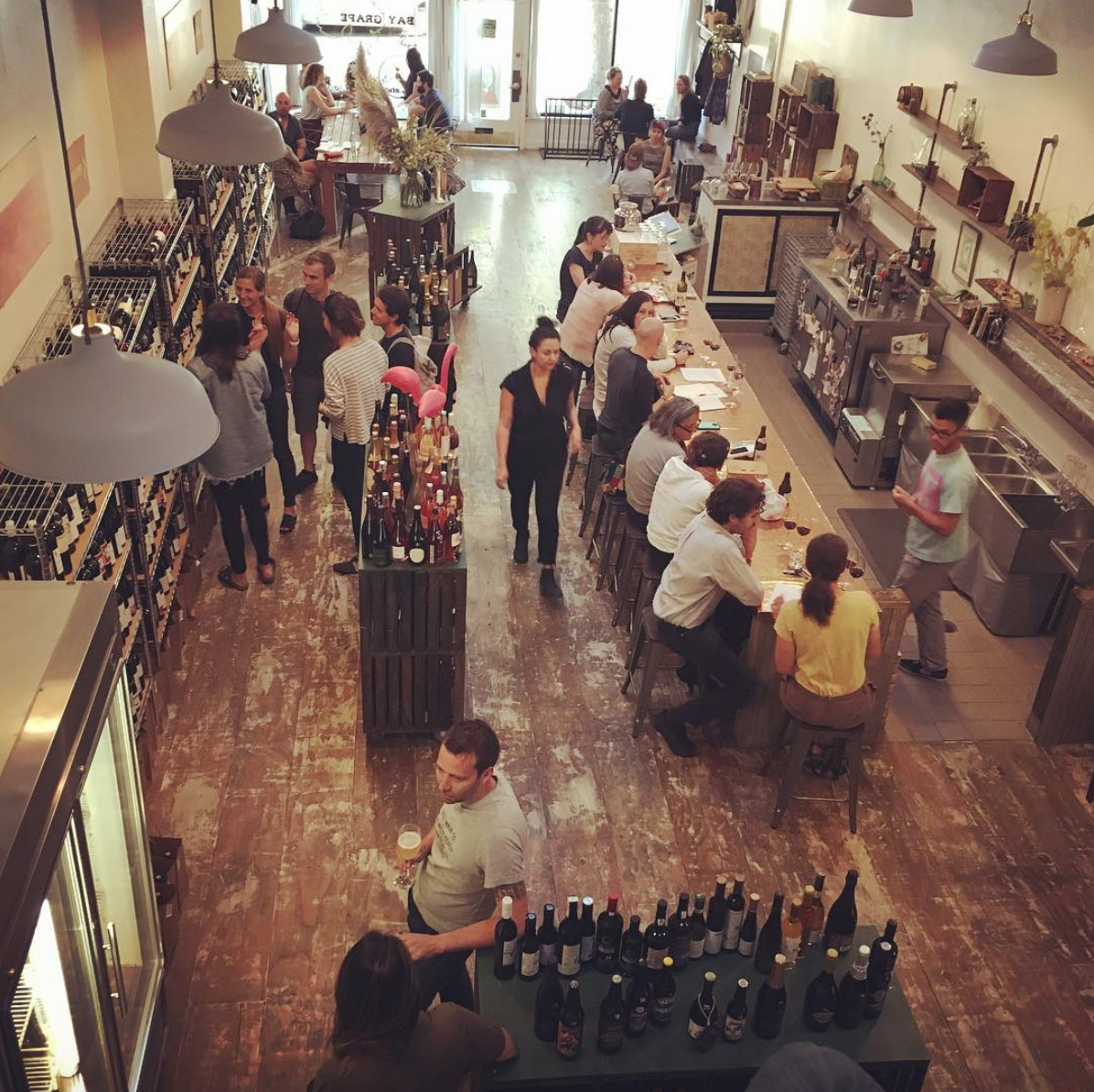 The same numbers problem that ends with encampments on the shores of Lake Merritt also makes it nearly impossible for small, independent businesses like Bay Grape to stay open, or even to get off the ground in the first place. Perhaps in the same way that Bay Grape is working to make the traditionally exclusive world of wine more generous and inclusive, Oaklanders need to work to keep their city accessible. The openness of a place like Bay Grape might serve as an example - we just need to extend that conviviality further.
Sarah Chamberlain is a freelance writer, based in Oakland. Keep up with her on Instagram.

Tagged: