The Clash, The Queen & Shootings in Jamaica | Checking In with Paul Simonon
The legendary bassist for The Clash and The Good, The Bad & The Queen shares his most outrageous travel stories
Photo: Kevin Davis
In this series, we check in with some of our favourite jetsetters - actors, adventurers, musicians, models, fashion designers, foodies, authors, and activists - and ask them about their favourite stories from life on the road.
---
It's one of the most iconic images in the history of popular music: a lanky bass player - hair spiked, leather-trousered legs splayed in the ultimate angry power stance - smashes his instrument onto the stage in a fit of righteous rock n' roll rage. Bent double, wielding his axe like, well, an axe, the man is a blur of motion, his frenzied act of destruction seemingly too spontaneous and sudden for the camera shutter to capture.
"We had to leave Studio One in Jamaica in a hurry, because Mikey Dread said the gunmen were coming round..."
It says a lot about Paul Simonon's talent that featuring on the cover of London Calling (and indeed, being a key member of The Clash, the legendary band behind that album) forms just part of his CV. In the years since the punk pioneers split up, Simonon has forged a successful career as an visual artist (returning to his first love) and more recently, joined forces with Damon Albarn to play live with his group Gorillaz, and form The Good, The Bad & The Queen (GBQ).
The band released their first album (a record replete with themes about London) in 2007, to critical acclaim. But despite its success, that seemed to be that. As Paul himself told The Observer at the time, "It's all done now, we won't make another record".
All that changed last year however when, with the spectre of Brexit looming ever-larger, the group reformed to put out Merrie Land, an homage to a Britain that seemed to be disappearing. Once again, the album has garnered rave reviews, and after playing a string of small venues in the UK, the band are about to embark on a larger UK and European tour.
Despite its UK focus, GBQ has always had an internationalist outlook. The band's drummer is Nigerian legend Tony Allen (who rose to fame as Fela Kuti's drummer), and Albarn's fondness for exploring musical styles from around the world is well documented. Simonon too has always been influenced by sounds from overseas. He was, of course, responsible for the reggae-influenced basslines that characterised much of The Clash's output, culminating in The Guns of Brixton (from London Calling) which he wrote and sung.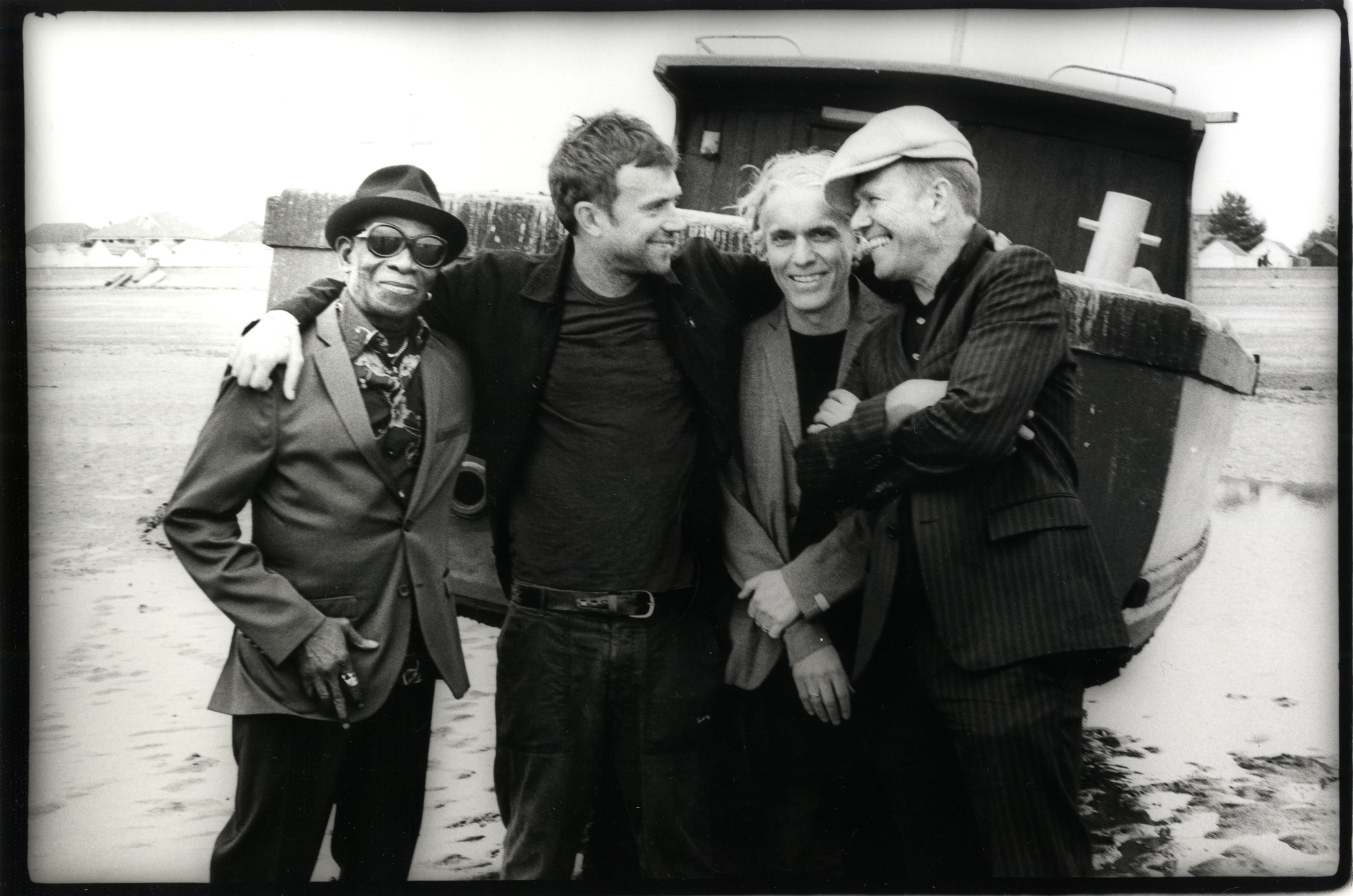 As Paul tells it, his interest in exploring other cultures started early. When he was nine, his mum and her boyfriend moved to Italy. "That was an eye-opener - I'd never had parmesan cheese before, I'd never had olives," he tells Amuse, chuckling, when we catch up with him backstage before one of GBQ's intimate London shows. "England had come out of rationing but you didn't have olive oil, most people had bread and dripping. So that totally opened my mind up about food, and about other places."

Over the course of our chat it becomes clear that from these early brushes with foreign cuisine, to narrowly escaping a shooting in Jamaica with The Clash, to sculpting with sketchy power tools in India, travelling has played a big role in shaping Paul Simonon's career and outlook on life. It's also provided him with a wealth of fascinating stories...
Where would you go to escape?
I guess anywhere in Europe - France, Italy, Spain, those three. But then Scotland is amazing. The Isle of Skye, the Isle of Raasay, I've been up there, those are amazing places. The Outer Hebrides is almost like the Caribbean.
Where would you go for an adventure?
India. It's always a challenge though, even just crossing the road. You've got traffic coming the wrong way, a cow walking across, people, everything coming from different directions on a supposedly one-way street. But I love it. Last time I went we stayed in this place in Rajasthan and everybody was covered in white dust because they were carving statues from the local marble. I said to the hotel, "can you arrange for me to go to this place?" And they said "would you like a tour?" and I said, " no, I want to work there".

So I went into one of the stone yards and I sat with the local people working there - they didn't really speak English and I didn't really speak their language, but we communicated somehow. Someone handed me a tool, no safety guard on it or anything, but there'd be a radio playing and if the radio stopped then you knew the power tools would stop working. Then a guy would come up with a stick, stick it in the electric system, the radio would start and suddenly all the tools came on at once. It was quite hairy.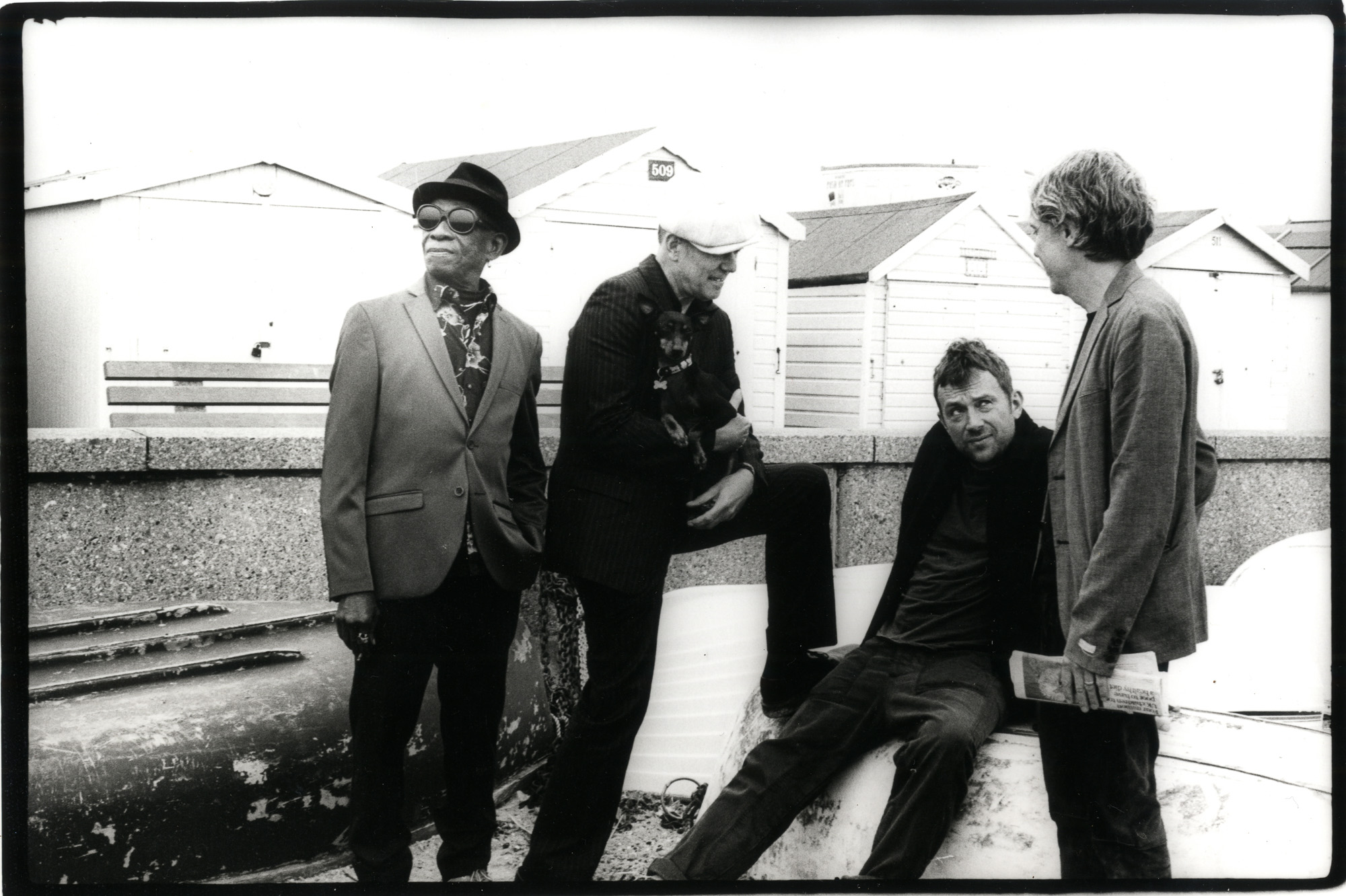 What's the first thing you pack in your bag when you go away, and why?
A speaker. I always have music playing wherever I'm travelling. I listen to a mixture of things, but I've got quite into a Pakistani singer called Naheed Akhtar, and a guy called R. D. Burnam, who did a lot of music for Bollywood films. When you hear that stuff from the early 60s it's almost pre-Morricone - quite '50s rock n roll, with mariachi horn sections on it and stuff. It's really quite cool.
What's the thing you miss most when you're away?
I suppose me own bed [laughs]. Sometimes you can arrive in certain places and sleep on a mattress that's like a curled up bit of cardboard you know? Not much comfort in that.
What's the sketchiest situation you've ever been in while travelling?
Probably going to record with Mikey Dread in Studio One in Jamaica. The week before The Rolling Stones had been there, and they were splashing money around outside the studio. So the local people there - well, a select few - felt that well, "this other white group have arrived, how come they're not splashing money around? Either they're holding back or else Mikey Dread is holding back."

The fact was, we didn't have money to throw around. Actually, while we were there, we were living off my girlfriend's credit card, the whole band. So we sort of had to leave because Mikey said the gunmen were coming round. We fled the studio.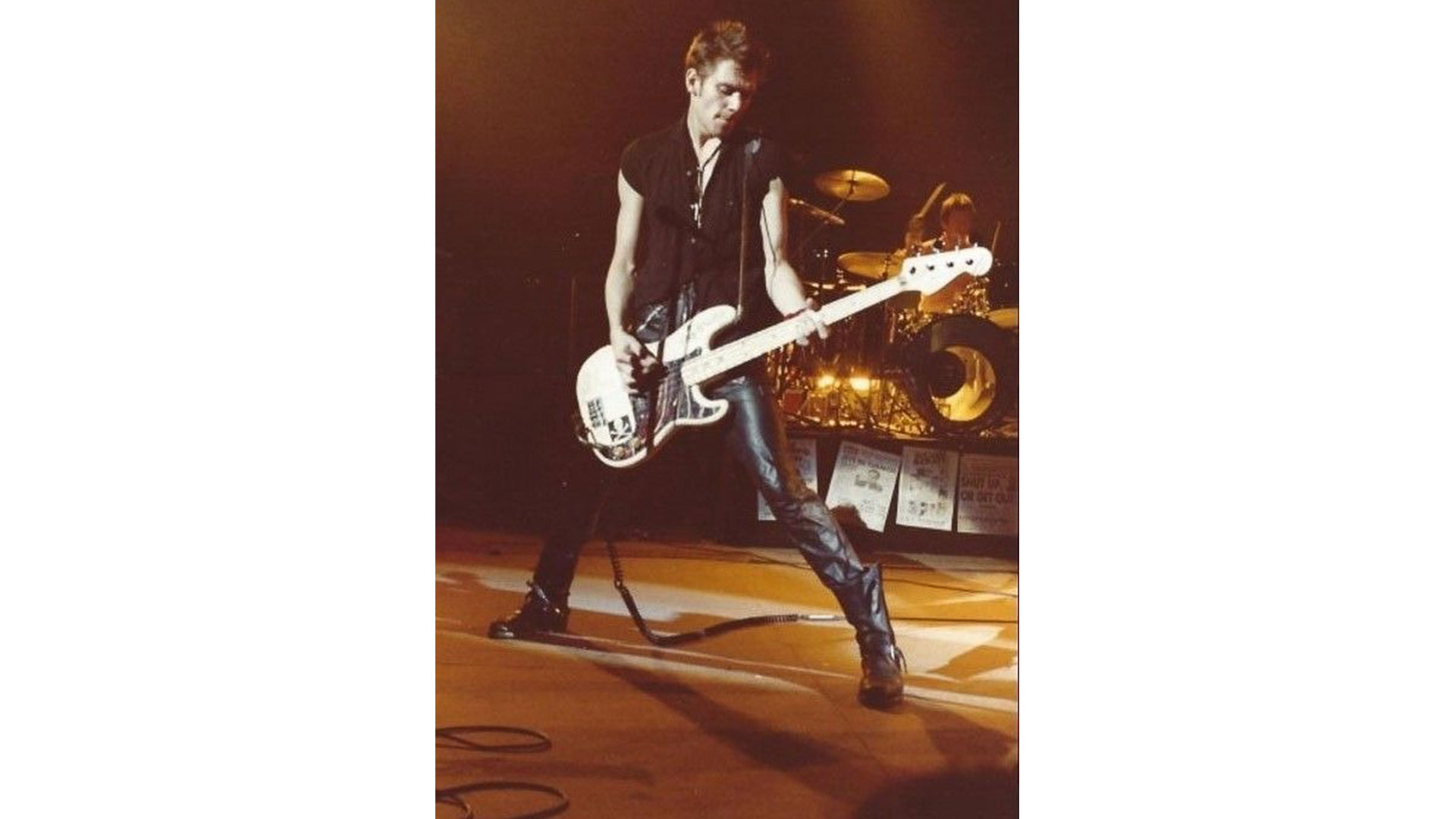 What's the best drink you've ever had on holiday?
I'd say Pastis - Pernod with water in France. I come back to London and order it and it's not the same, I think it's something to do with the air and the water in France.
What's the best advice a taxi driver has ever given you?
Don't get out the car [chuckles]. I was in Chicago in the 80s, I thought I'd got to a hat shop, so I told the guy the address and he drove me there and he said: "If I was you I wouldn't get out of the car".

What's the strangest thing you've ever seen on a plane?
What's strange is airplanes that still have ashtrays for cigarettes. Always makes me think, "well how old is this thing?"
Where should everyone go at least once in their life?
Japan. I would definitely say Japan, it's like another planet, it's awesome.
And finally, what's your favourite-ever holiday read?
One time I was in the Caribbean and I chose to read Dickens - I think it was Oliver Twist - which was a really nice contrast obviously. Somehow it evoked London even more so in this tropical arena.
The Good, The Bad & The Queen are touring the UK in April, and Europe from May to August. For details and to book tickets visit the GBQ website.