How Green Was My Chalet? | The Ski Company That Cuts Your Costs When You Cut Out Carbon
Less-is-more with Lagom, the Scandi-inspired brand that could transform the ski industry
It's arguably the most famous mountain in the world - a giant, jagged pyramid of rock, that's featured in countless films, books and photos (as well as, of course, on the Toblerone box). And yet, however well you know its image, there's still something undeniably impressive about seeing the Matterhorn up close. From where I'm standing, on my snowboard off-piste, looking up at its vertiginous north face, it is immediately obvious why early alpinists considered this the ultimate challenge.
"The Matterhorn has lost none of its power to capture the imaginations of climbers - or to claim their lives"
The manner in which the it was finally conquered, by Victorian mountaineer Edward Whymper in 1865, only served to bolster the mountain's myth. On the way back down, four of Whymper's companions slipped and fell to their deaths. Three of the bodies were recovered from the glacier thousands of feet below. The fourth was never found.
In the years since, the Matterhorn has lost none of its power to capture the imaginations of climbers - or to claim their lives, as the more recent headstones in the "mountaineer's cemetery" in town attest.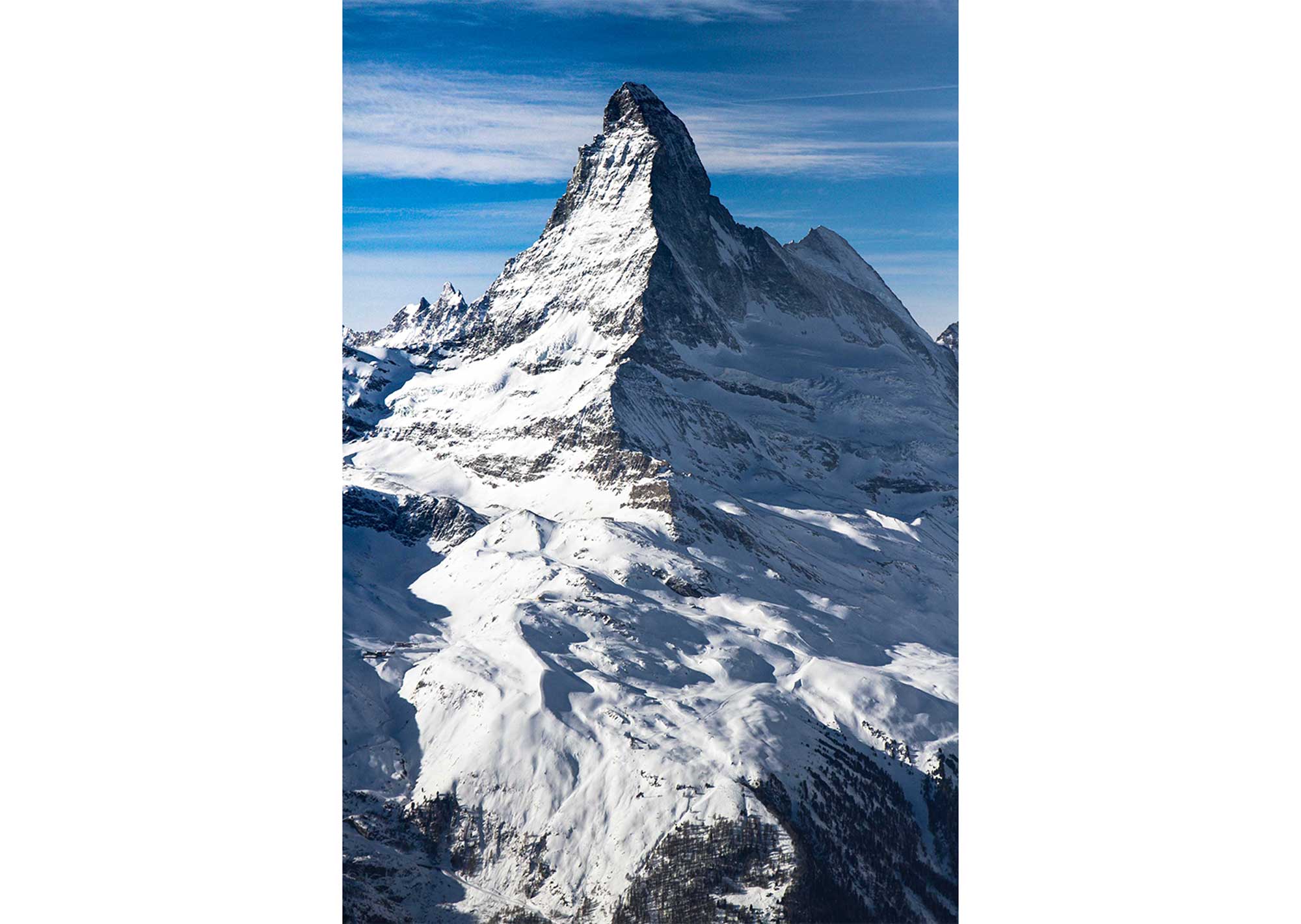 One thing that has changed dramatically however, is the glaciers onto which those ill-fated early pioneers fell. The electric blue ice-cliffs above us are still imposing, but since 1892 when it was first measured the Zmutt glacier underneath the North Face has shrunk by more than a kilometre. 400 metres have been lost in the last forty-five years alone.

The reasons for this are, of course, obvious. Man-made climate change is now an established fact, representing arguably the biggest threat to the survival of the planet as we know it. In the more immediate term, it also presents an existential threat to the the ski industry, and to communities like Zermatt which, even before Whymper showed up, were beginning to depend on tourism rather than farming.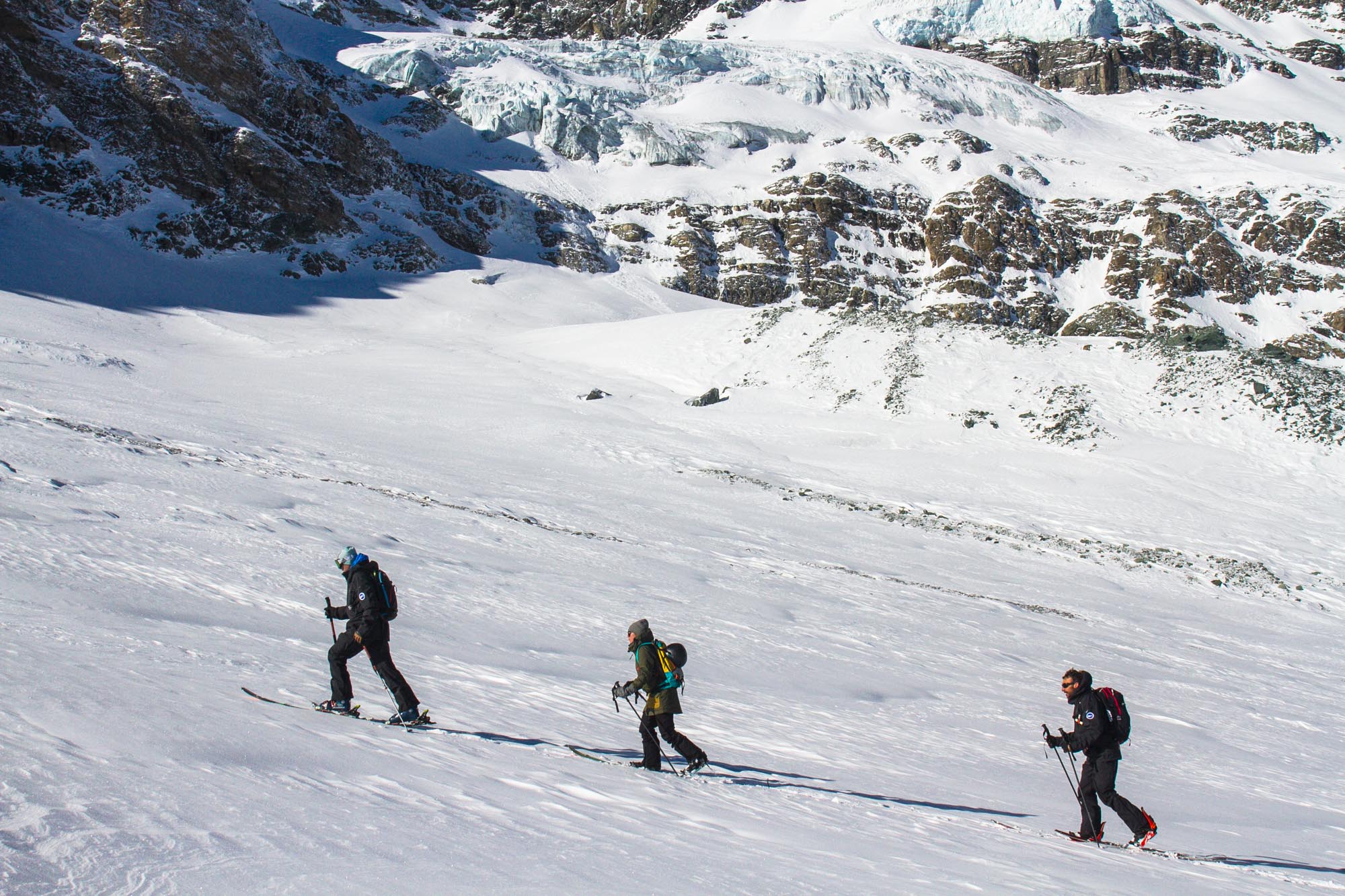 The fact that global warming will melt snow is hardly a shocking revelation. But what is surprising, given the catastrophic effects that even a modest global temperature rise could wreak on alpine livelihoods, is how slow the ski industry as a whole seems to have been to catch on.
Yes, there are companies like Patagonia who (quite rightly) trumpet the sustainability of their kit.But poor snow winters affect more than just gear sales. And yet, every year hundreds of ski enthusiasts pack onto planes and stay in superheated chalets without a second thought about the fact that their activities might be destroying the very snow they came to enjoy. Eco-lodges and eco-tourism might be buzzwords in the tourism industry as a whole, but it's surprising how little you hear about them when it comes to winter holiday providers.
"Every year ski enthusiasts pack onto planes and stay in superheated chalets without thinking that their activities might be destroying the very snow they came to enjoy"
It's this strange silence that has brought Amuse to Zermatt, because it's here that an innovative new luxury accommodation brand has launched: one that's put carbon awareness at the heart of what they do, by offering guests money off for making eco-friendly choices.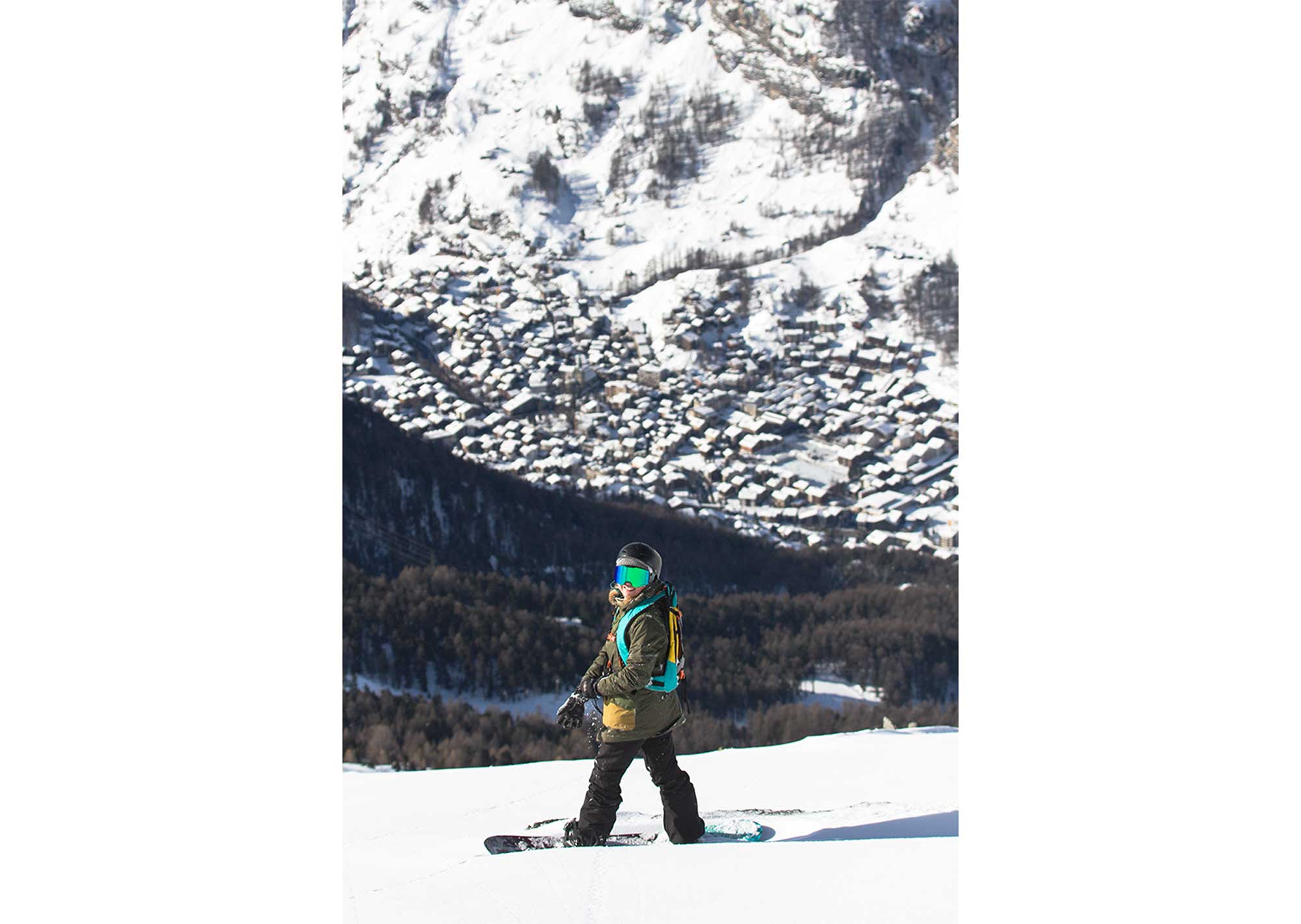 Book a holiday with Lagom, and after choosing your dates, you'll be directed to a section of their site that gives you a number of options. As you tick or untick the boxes, one slider shows you the carbon saving in kilograms, while another shows you how much money you'll get off for each carbon-friendly choice. Select the chalet apartment Amuse stayed in, and move all the sliders to their most eco-friendly, cost-effective position, and you could save as much as 2,729 Swiss Francs (£2,115 or $2,710) off the cost of your week's accommodation, not to mention significant amounts of carbon.
This might seem like a deceptively simple idea, but it's also a groundbreaking one. For starters, we're used to eco-friendly options costing more, not less (think organic food, or reusable plastic bags). But it's not just the pricing structure that makes Lagom unique; it's the focus on carbon consumption in the first place.
"As far as I know, we're the only people doing anything like this," says Tash Robertson, who founded the company with her husband Duncan. The couple are both British, but moved out to Verbier in Switzerland full-time a decade ago to set up the luxury chalet brand, Bramble Ski. As that company grew, they became aware that things could be done differently.
"The traditional thing with luxury," says Duncan, "is that every year it's like 'what can we add to the experience?' Such and such company is doing this or that…" "It gets ridiculous," Tash chips in. "People thinking 'we need a doggy spa'."


"Nobody has ever said, what if people would like to have less? Even on a luxury holiday"
"But nobody has ever said, what if people would like to have less? What if people are now ready to think about having less when they travel? Even on a luxury holiday? What if people don't mind bringing their toiletries with them for example, rather than wasting half a tube of something every time, every day, in every room?"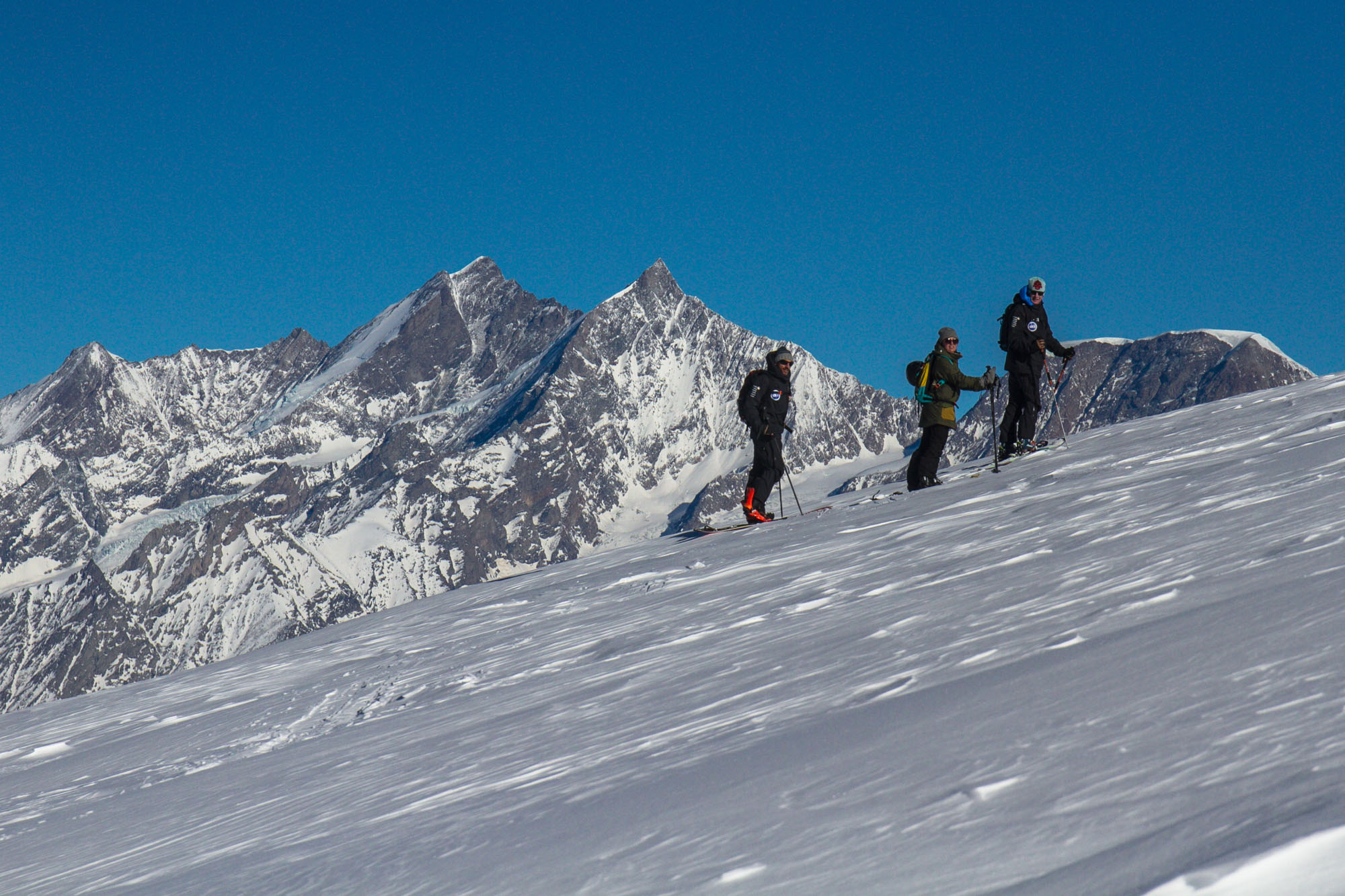 To be able to strip back some of these extras while still providing a luxurious experience, Tash and Duncan realised that their new business idea would have to move away from the traditional catered chalet model. "There will always be a market for that," Duncan says, "[but] when you think about it, a catered ski chalet is fundamentally running a Michelin star restaurant for eight to fourteen covers - it's not very efficient." Self-catering was the obvious way to go, but they would also need a new brand name, to distinguish it from their more traditional luxury offering.
The inspiration for Lagom came, somewhat improbably, from an encounter with piece of Swedish furniture. It wasn't quite a eureka moment in the kitchen section of Ikea, but it wasn't far off. "I have a Swedish friend in Verbier who was given a new chair," Tash explains, "I was admiring it and she said 'yes it's really lagom'." When Tash asked what she meant, she was told, "'there's no English translation for it, but it just means that it's not too much, it's not too basic. It's durable, it's quality, but it's not over the top.'"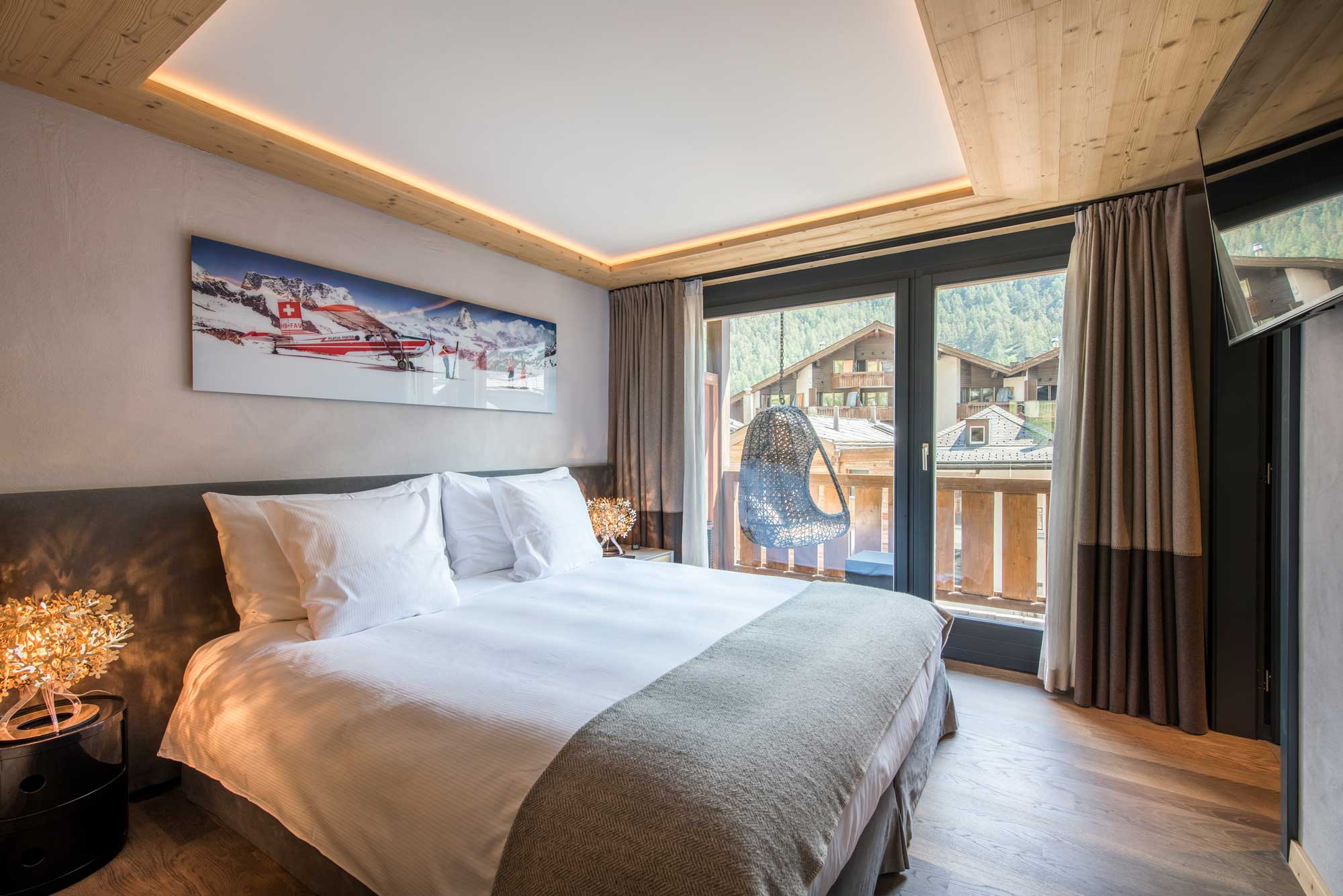 Using just what you need - not too much, not too little - is, Tash's friend went on to explain, a philosophy that Swedish people apply to every area of their life. "You see it in our design, in our houses, in everything that we do, we try and not be unnecessarily fancy." The more she thought about it, the more the idea seemed to apply to what her and Duncan were trying to do.
When they set about applying this less-is-more philosophy to carbon consumption in the ski industry, however they ran into some restrictions. Like most accommodation providers - including massive companies like Crystal Ski or Neilson - Duncan and Tash don't own any of the properties they rent out. Operations like theirs are essentially service providers, signing contracts with chalet owners each season to fill their properties with guests. This meant that altering the actual buildings themselves - to turn them into carbon neutral passivhauser, for example - was never an option.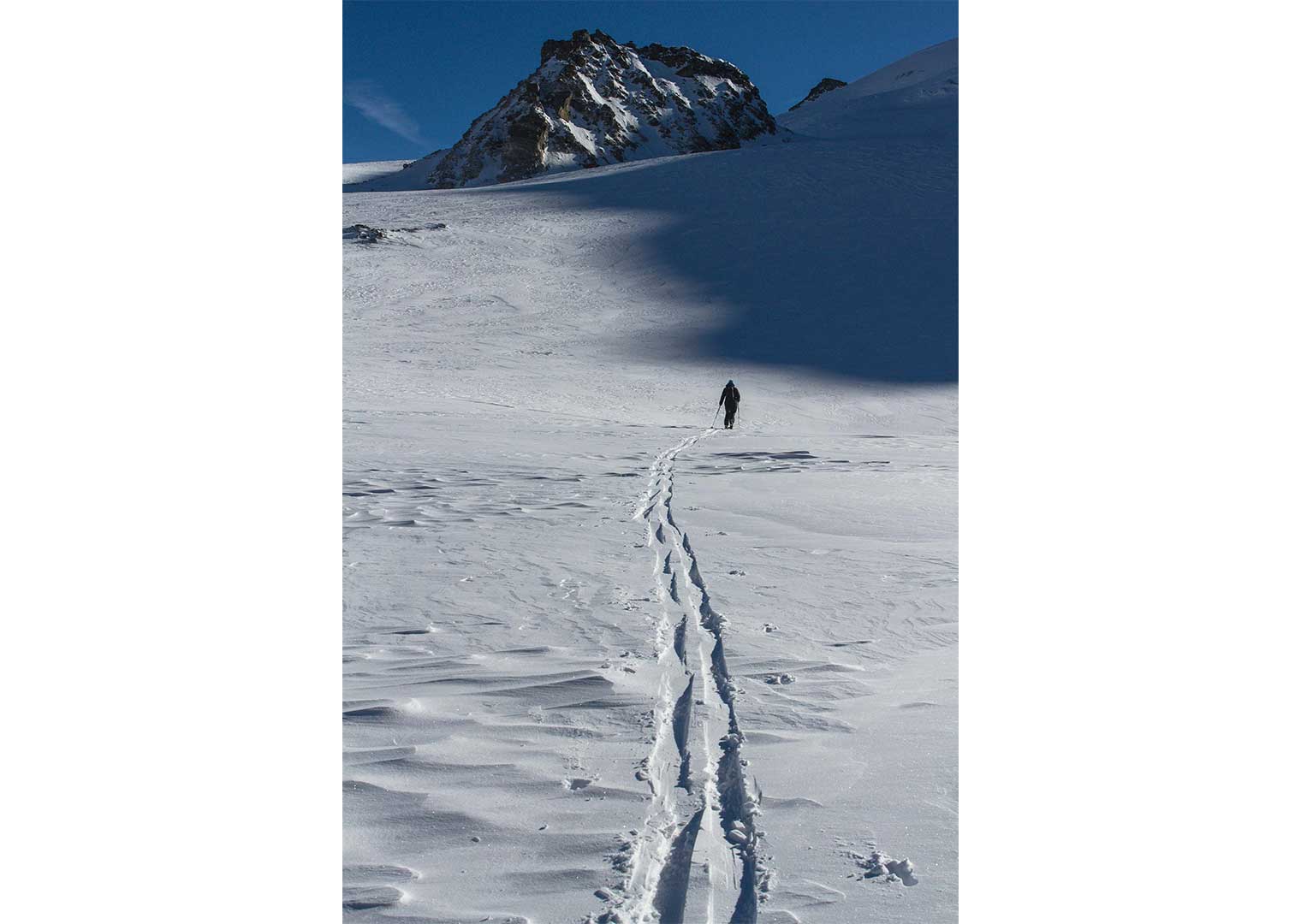 However, as they began to have their business carbon audited, they realised that even as a service provider the changes and choices Lagom could offer were still significant. You might not think that bringing your own toiletries, opting not to have bathrobes, or having your room cleaned less frequently would have a huge impact, but the cumulative effect of small changes is impressive.
"You could save the carbon equivalent of more than 1,300 flights from London Gatwick to Geneva"

"If all 17 of our Lagom properties were booked for every week of the season this year," Tash says, "and everybody selected the most carbon-friendly options, that would be 78.8 tonnes of CO2 emissions saved." To put this in context, that's the equivalent of more than 1,300 flights from London Gatwick to Geneva.
They also realised that as successful booking providers, they could use their clout to influence property owners. "In future we can start introducing the environmental scoring of the properties themselves," says Duncan "and then hopefully higher-scoring properties will rent more, which will encourage people to make the investment to make [their buildings] more environmentally friendly."
"You need to give them a reason to do it," he says. "Of course, there's an incredible reason which is to save the planet, but a lot of people can't make that leap." The way Duncan tells it, "a lot of people that own these properties are not of the generation for whom climate change is a critical issue, they're from an older generation." But by incentivising them financially, Lagom is hoping to be the catalyst for change.
It's not just property owners that Lagom are hoping to influence either, but guests too - both when they're booking flights, transfers or trains, and when they're back at home. "Everyone can be doing their bit, and it's about encouraging that sort of behaviour," says Tash.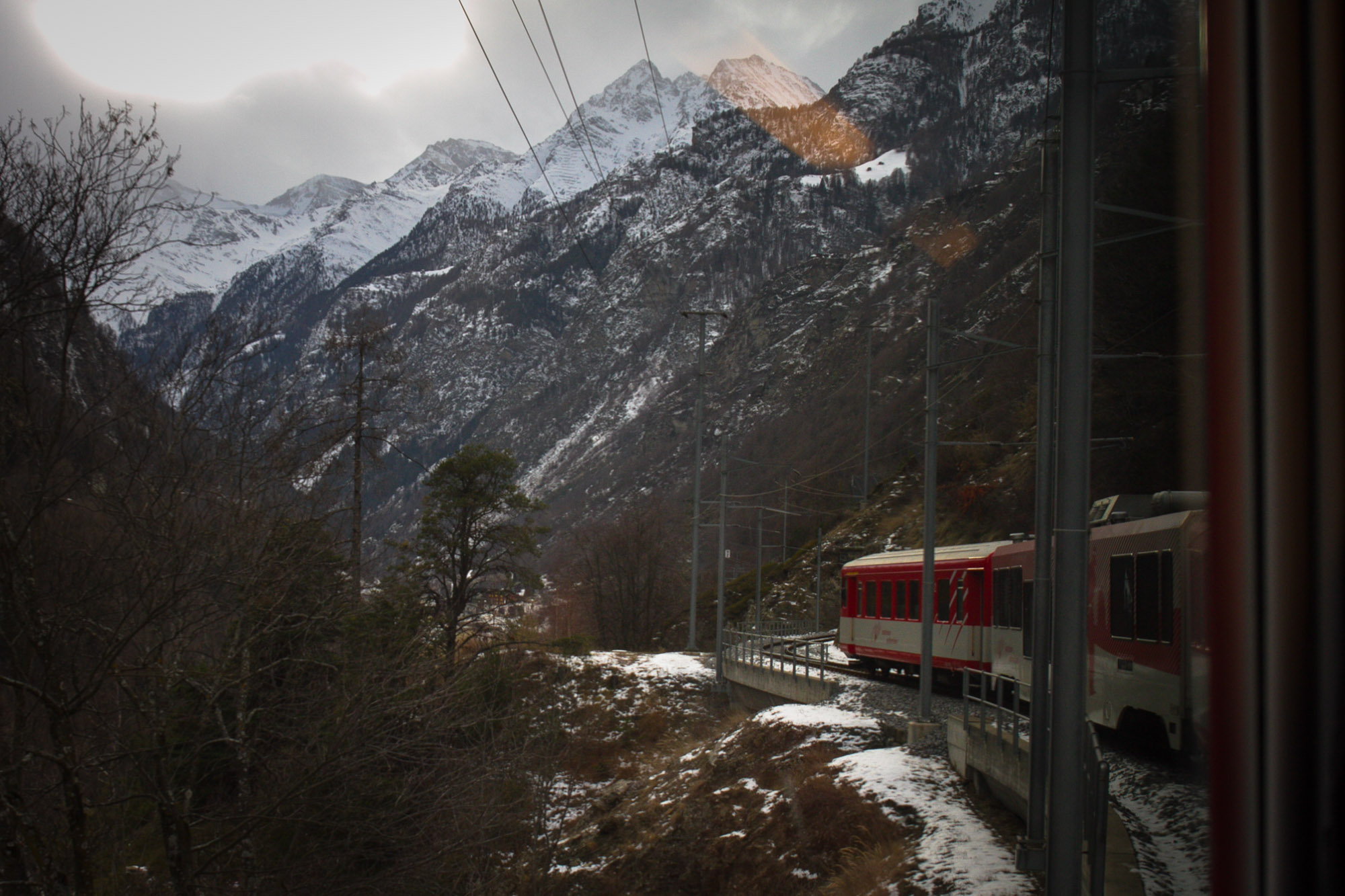 Talk to activists, and they'll tell you that how and when you open up the conversation about climate change plays a key role in whether the message hits home. Lauren McCallum is the General Manager of Protect Our Winters UK (POW), a campaign group that encourages the snowsports and outdoor industries to take positive action on climate change. "If you want to talk about climate change, making it relevant and making it something that people can understand in their personal circumstances is really, really important," she explains.
"It's about saying 'hey, if you love your skiing holiday as much as you say you do, you should probably have a look at this'"
"It's about connecting the dots - saying 'hey, if you love your skiing holiday as much as you say you do, you should probably have a look at this'."
Certainly Lagom feels like an idea whose time has come. As McCallum says: "People are definitely seeking out who they travel with and the brands that they buy based on their environmental commitments - they want them to share those values. I think whether that's Patagonia or Lagom, people are attracted to spending their money that way."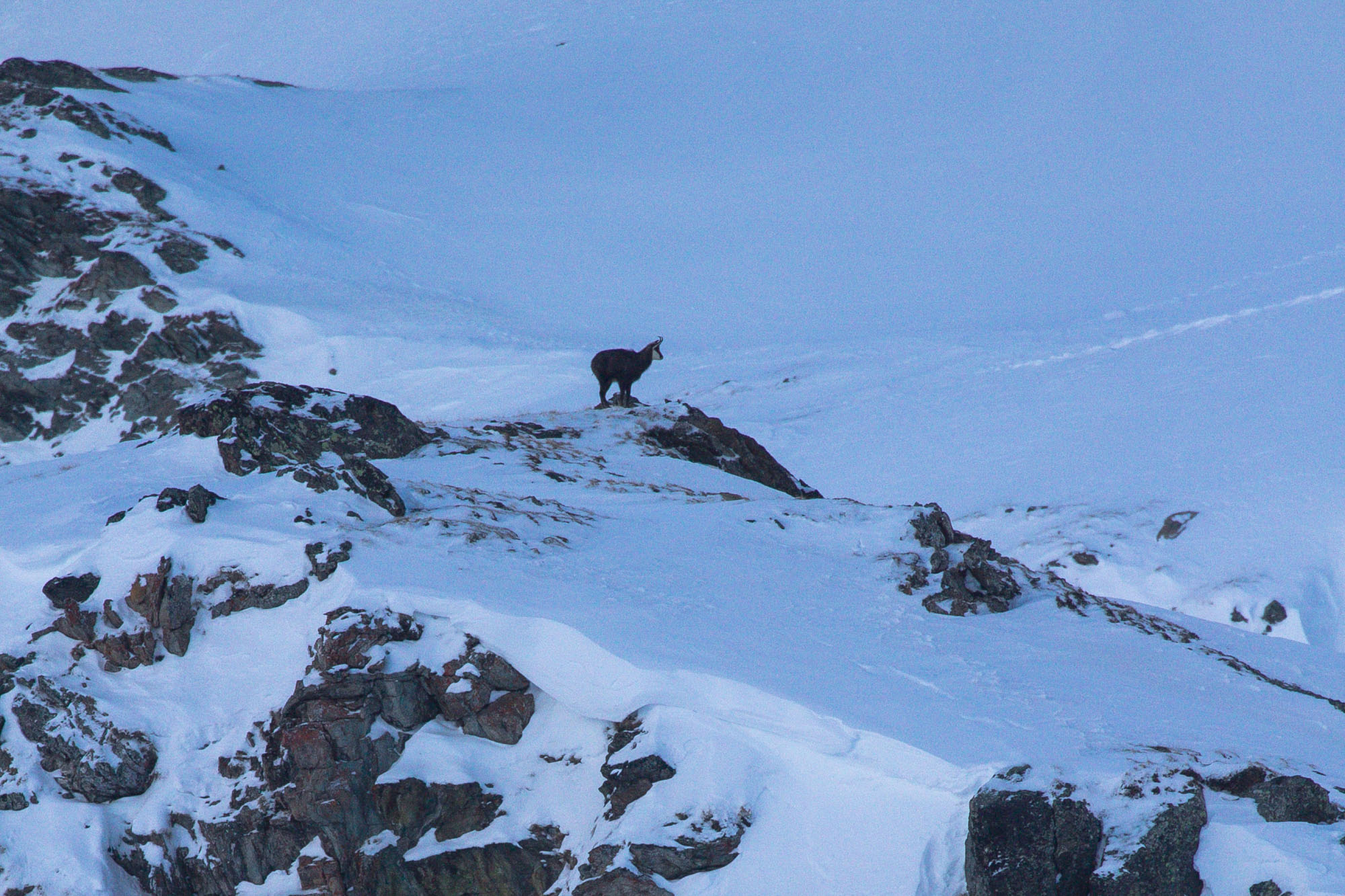 The numbers back her up - according to research published recently by the World Travel & Tourism Council and Bloomberg, environmental concerns are increasingly driving choices, with "66 percent of consumers across 60 countries say[ing] they will pay more for environmentally-friendly products."

Of course, Lagom isn't asking people to pay more for the eco-friendly option, but its less-is-more approach to luxury taps into the same trend. As Duncan puts it, "The real luxury is getting out on the mountain and enjoying the powder."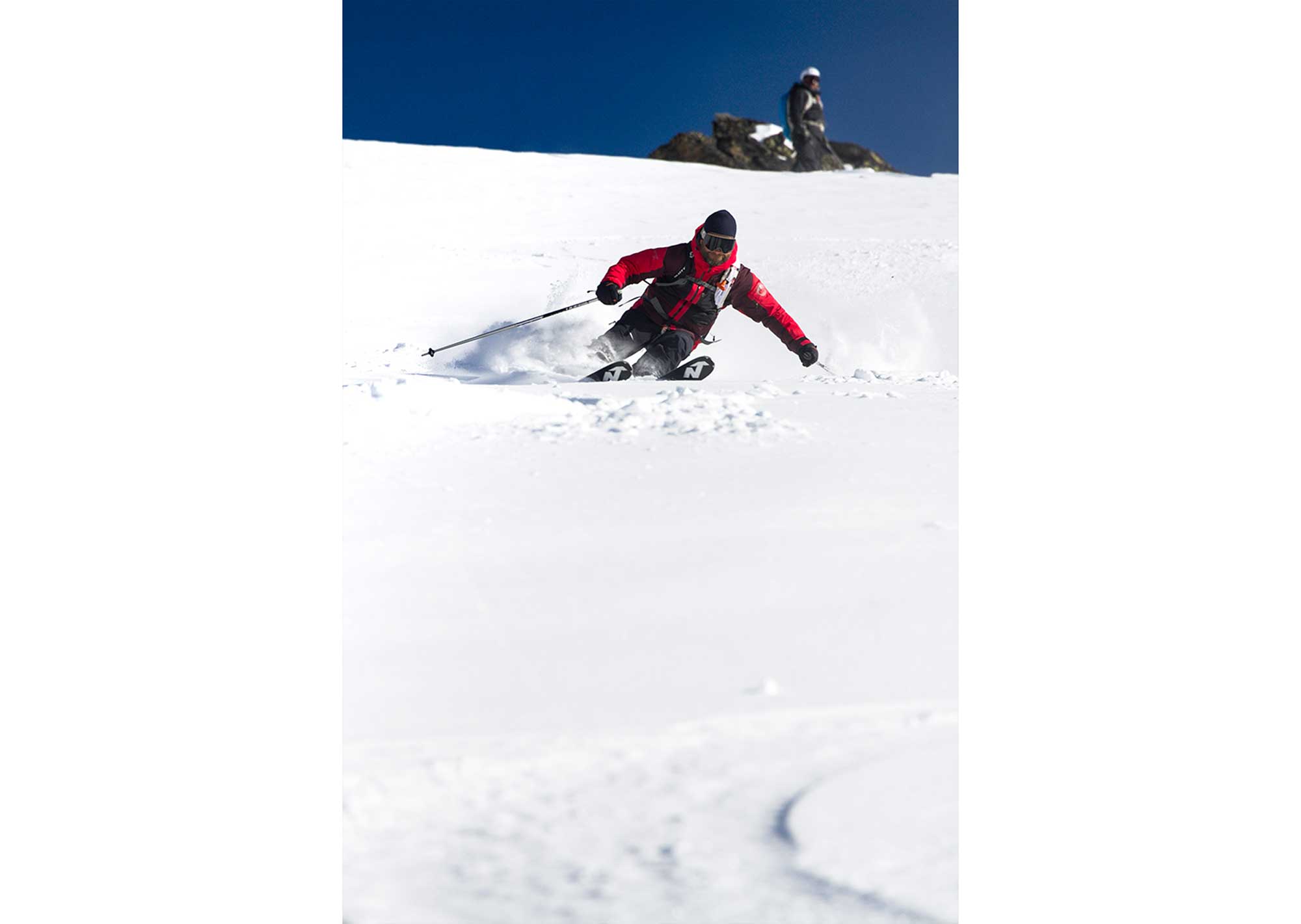 This is why they decided to launch Lagom in Zermatt and Verbier first. "We define resorts as either 'Gore-Tex resorts' or 'fur resorts', and this is a Gore-Tex resort, because even the wealthy people [here] wear Gore-Tex," says Duncan. "They ski tour, they go mountaineering, they climb, and probably the message is easier to put across to them than maybe it is to people in a fur resort."
It helps too that Zermatt already has a reputation as one of the most sustainable towns in Switzerland. It's been car free for decades - guests arrive by train and are ferried around in the distinctive, locally-built electric taxis. The resort generates almost all of its electricity from renewables - largely from hydroelectric schemes and everyone we meet while we're there, from the people running the coffee roastery to the friendly staff in the local snowboard shop (who produce their own brand of boards emblazoned with pictures of glaciers) seems to be conscious of their carbon footprint.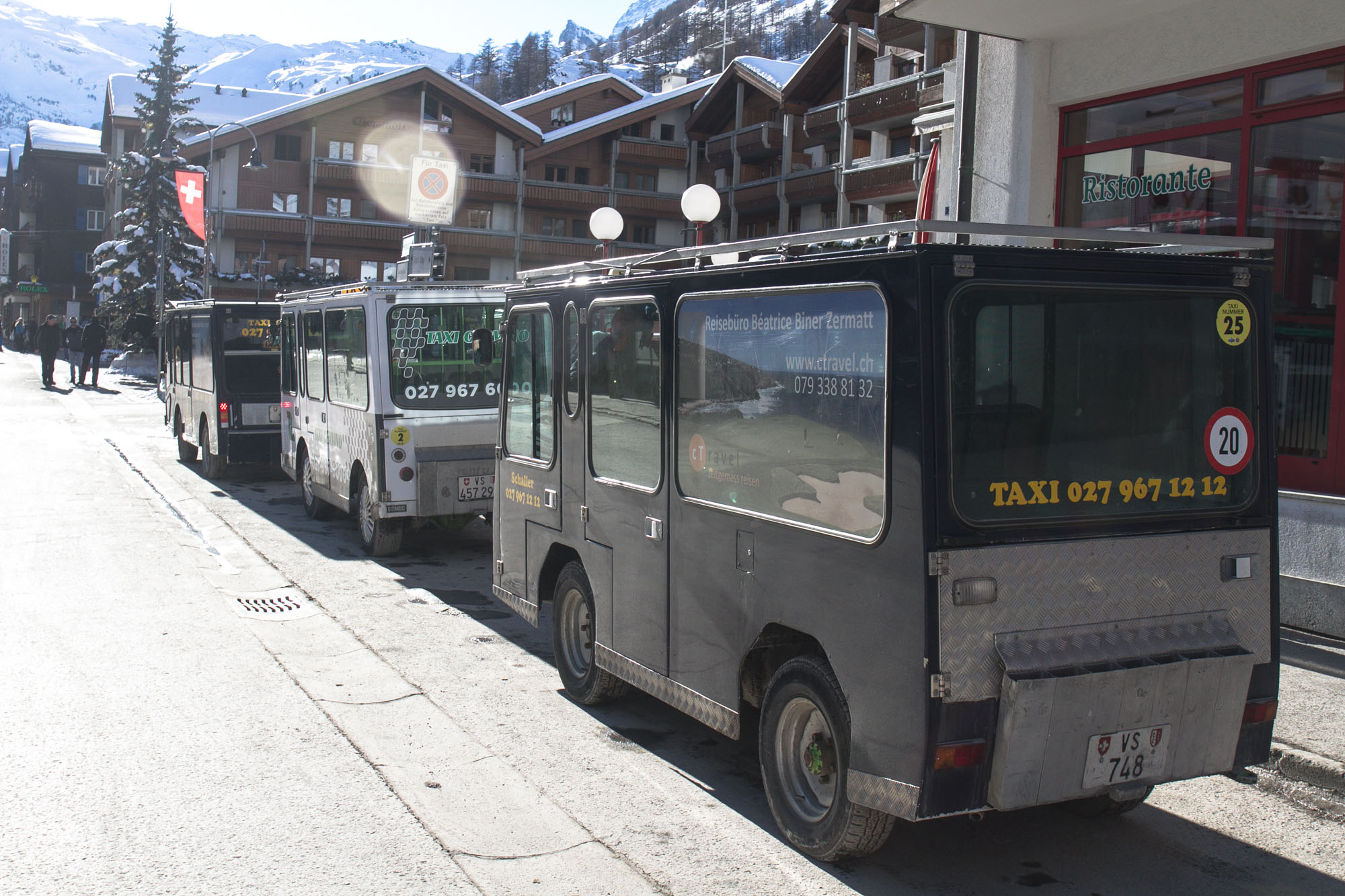 Given the global scale of climate change as an issue, it would be easy to be cynical about efforts within the luxury ski market to help. People who go on pricey ski holidays are, after all the privileged few, and are less likely to be affected by the upcoming crisis than most. But as Lauren McCallum of POW points out, this group also includes some of the most important people to reach - business leaders and investors with the ability to affect change. And, she adds, "the people who can afford to go on a ski holiday in Verbier or in Courchevel are probably the ones who are contributing to climate change the most - by flying more and all sorts."
Duncan and Tash are obviously aware that Lagom isn't going to be able to solve the climate crisis single-handedly. But the hope is that by showing that less can mean more, and putting this message to people in a place where the glaciers are literally melting around them, they can help bring about a change in attitudes.

The afternoon after our first up-close encounter, we find ourselves touring around the south side of the Matterhorn. Once again I find myself looking up at in wonder at the seracs above us - the end points of glaciers that are receding. For more than 150 years, from Whymper's day to the present, this awe-inspiring mountain has drawn outdoor enthusiasts like me from far and wide. It's up to us to ensure that it can continue to do so for the next 150 years.
Trying to be a little more lagom in our choices might not be the answer to everything, but it's a pretty good place to start.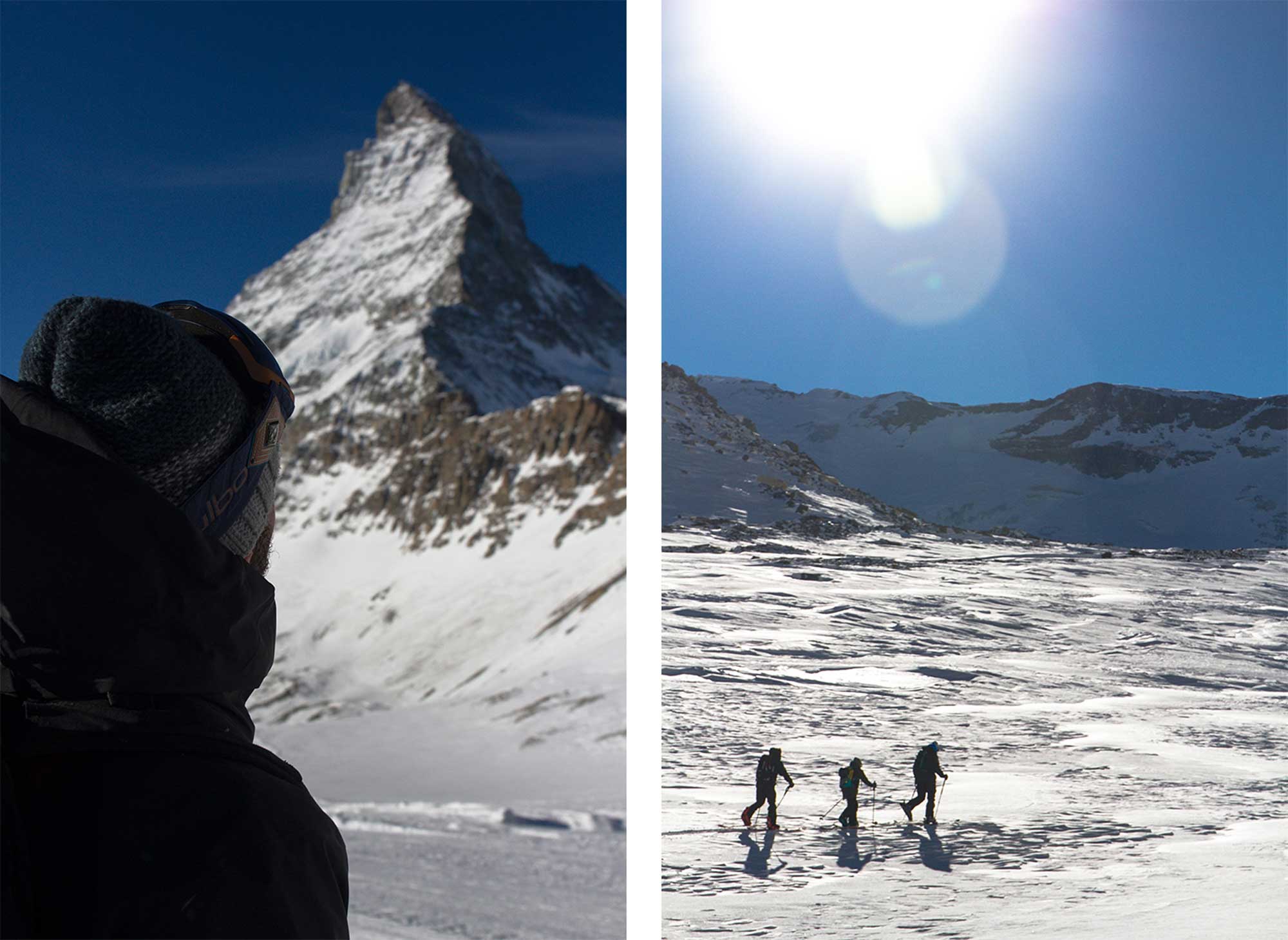 Tristan's trip was hosted by Lagom. For more information and to book, head to the Lagom website (levlagom.com). Splitboard rental was provided by the brilliant people at Julen Snowboard Shop (julensport.ch/snowboard), with backcountry guiding by the excellent European Snowsports, who work closely with Lagom.

To find out more about Protect Our Winters and their current campaigns, head to the POW UK site (protectoutwinters.uk) or POW US (protectourwinters.org).
Tristan is the editor of Amuse. You can follow him on Twitter or Instagram.