Photo: Courtesy of the Four Seasons
Dine Out in an Ice Cave in Whistler, B.C. | The Wanderlist 2019
The next best holiday destination for big spenders could be an ice cave inside a Canadian mountain
Photo: Courtesy of the Four Seasons
What? Nothing says luxury like a $20,000 five-course dinner in an ice cave

Where? Whistler, British Columbia, Canada
Why? If you wanted to push the boat out on the dinner of a lifetime, what would you plan? Would you look up the fanciest table in your city, and book it for that evening? Would you stick your name down on a waiting list? Or book a trip across the world to eat at a particular restaurant? These are all good ideas, but if you really want to pull out all the stops, the Four Seasons in Whistler, British Columbia, can offer you a dining experience truly without compare - so long as you have $20,000 to spare.
Available upon request, the Four Seasons resort in Whistler will arrange a five-course dinner for two in 'The Blue Room': an ice cave tucked inside the mountains of British Columbia. Should you opt for the experience, a limousine will take you from the hotel to the Whistler municipal helipad, from where a heli will ferry you to the cave. There, you will be greeted with a glass of Krug champagne, and catered to by the Four Seasons' executive head chef, David Baarschers.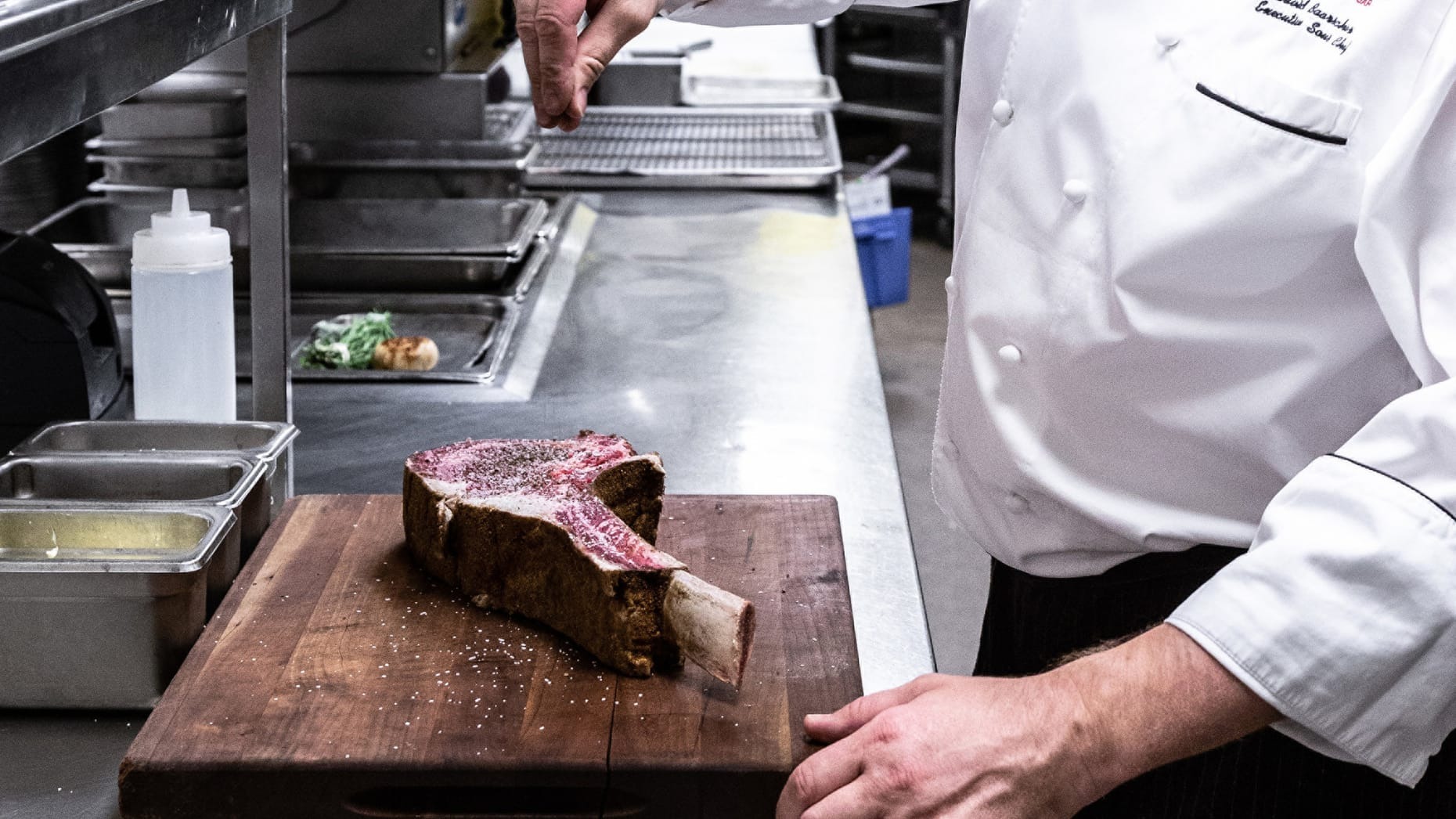 Once seated, Baarschers and his team will prepare a truly luxurious meal for you and your guest, calling upon the best produce that the region - and the world - has to offer. You can expect anything from fresh oysters and sturgeon caviar from the waters of B.C., to black truffles and 48oz rib-eyes grilled over roaring hot coals, all accompanied by a selection of fine wines and - of course - champagne.
When your dinner is over, the Four Seasons will invite you and your guest back into their helicopter, and show you some of Whistler's stunning natural beauty from above, before returning you to your suite. If you've got the cash, the Blue Room may be the best travel destination on the planet for those looking for a once-in-a-lifetime meal; just don't forget your credit card.
When? Anytime you choose - although the summer months may make for a warmer dining experience.
How? Visit the Four Seasons Whistler website for more information
This has been selected for
The Wanderlist
- a list of the year's
50 best travel destinations
and experiences, curated by Amuse. If you want an unforgettable trip, this is
where to go in 2019.