Sample the Best of Peruvian Pisco | The Wanderlist 2019
Sipping the Peruvian staple that's all the rage is one of our top holiday recommendations for 2019
What? Trace the origins of your favourite cocktail along the Ruta del Pisco in Peru.
Where? The region of Ica on the Peruvian coast.
Why? Rudyard Kipling famously described it as "composed of cherubs' wings", and increasingly, the worlds seems to agree. The meteoric rise of Peruvian gastronomy, and pisco's newfound position at the front and centre of the arsenal of any self-respecting bartender, has certainly put this wondrous spirit on the map. If you're a fan, and fancy putting it on the map quite literally, we'd recommend heading to Peru to explore its heritage on the pisco trail.
Don't be fooled into hitting up the sleepy Peruvian port the spirit is said to be named for, though. Instead, base yourself in the resort town of Paracas in the Ica region, a handy site for exploring the area.
Start off by getting to grips with the processes of pisco production at a distillery. The Hacienda La Caravedo is the oldest distillery operation in the Americas (it began producing pisco in 1684), and it continues to produce celebrated pisco under the name Pisco Portón. You can check out their vineyard and distillery to get properly clued-in on South America's best-loved brandy.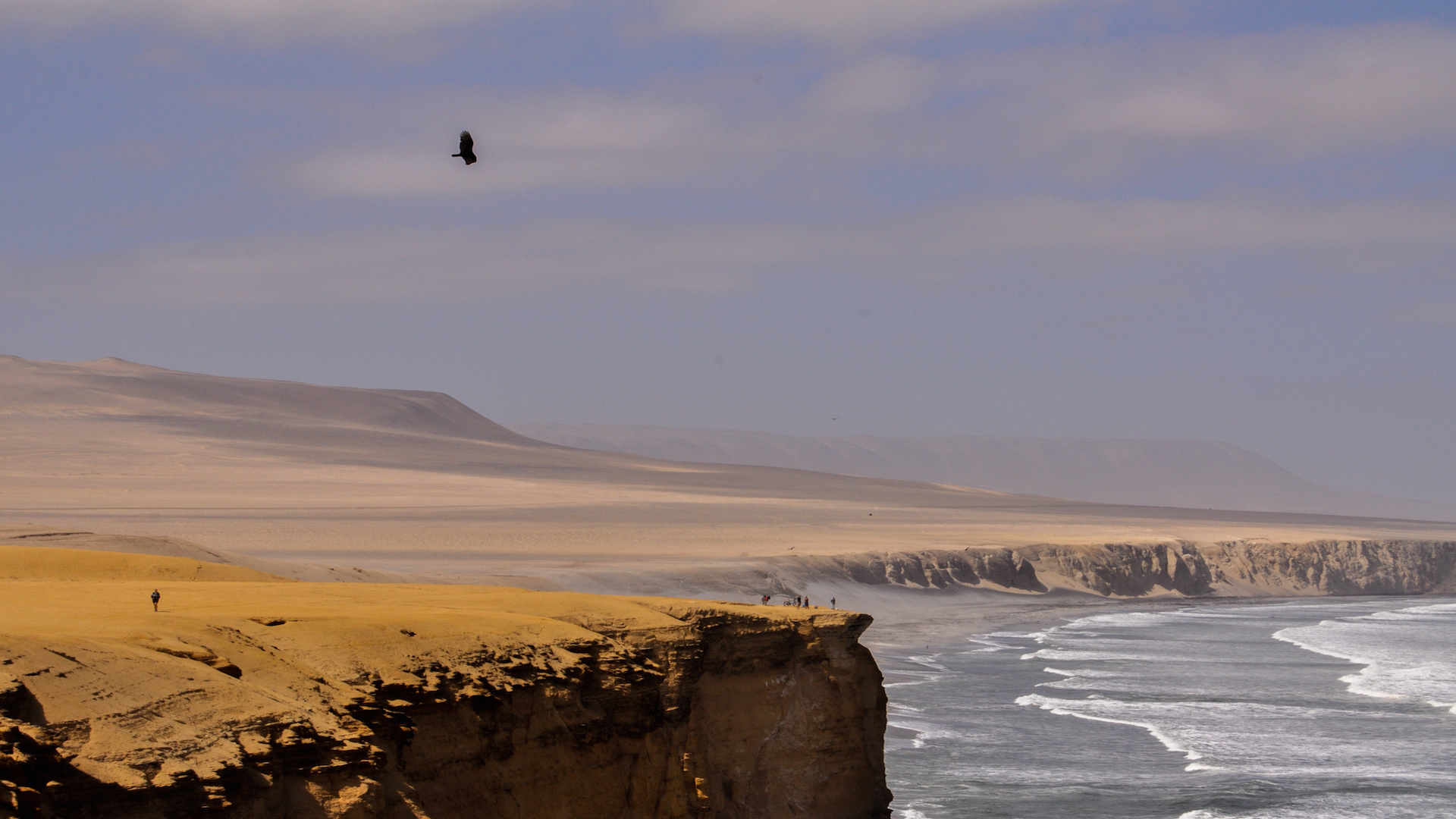 Make sure to have a generous measure of pisco in the posh Zarcillo bar too, located in the luxury Hotel Paracas, where you can sip on your favourite pisco-based cocktails. In between drinks be sure to take a trip to the Islas Ballestas, an archipelago that's home to sea-lions, dolphins, and baby penguins, as well as to the Paracas National Reserve, where you can watch the desert merge with the sea.
Also more than worth a look are the nearby Nazca Lines: enigmatic geoglyphs carved into the earth sometime between 500 BC and 500 AD. They're visible from a nearby observation tower, but for a proper look, book a viewing on a plane.
Pisco is so valued that Peru and Chile fight over its heritage, so it's definitely more than worth visiting its Peruvian distilleries, and using your trip to see Peru beyond ceviche.
When? Paracas' warmest month is February with an average temperature of 23°C. It's also the month of Peru's National Pisco Sour Day, an official government holiday held on the first Saturday of the month - another reason why Peru is one of the best travel destinations in the world for foodies and bon vivants right now.
How? Check out the website of the official tourist board for more details, or make things easy with a tailor-made itinerary from tour operators Aracari Travel.
This has been selected for The Wanderlist - a list of the year's 50 best travel destinations and experiences, curated by Amuse. If you want an unforgettable trip, this is where to go in 2019.