The Way I See It | Evocative Surf Shots From a Rising Travel Photographer
Matthew Leonard takes us from Britain to Bali and everywhere in between
Every month, Amuse profiles a travel photographer whose work we admire, asking them to talk through their five all-time favourite shots from their career, and the challenges they faced in creating them. This is The Way I See It.
This month, we spoke to Matthew Leonard, a British-born photographer who captures sun-washed images that are charged with an incredible sense of wanderlust. Having travelled constantly since childhood, Leonard turns his lens restlessly from subject to subject and country to country – depicting the beautiful landscapes and wildlife which make each location unique.
Matthew's images have a painterly quality; weaving light, shadow and colour into rich and vibrant compositions. He takes advantage of the grain and tactile imperfections of analogue techniques giving each picture a raw 'straight from the camera' feel. Each of his exposures represents a unique and fleeting moment.
"Matthew's images have a painterly quality"
He is also a passionate surfer, a love that recently took him on a tour of remote breaks in New Zealand. There he began to push his techniques to the limit – capturing the exhilarating poetry created by the interaction of people and nature, of wood* and waves.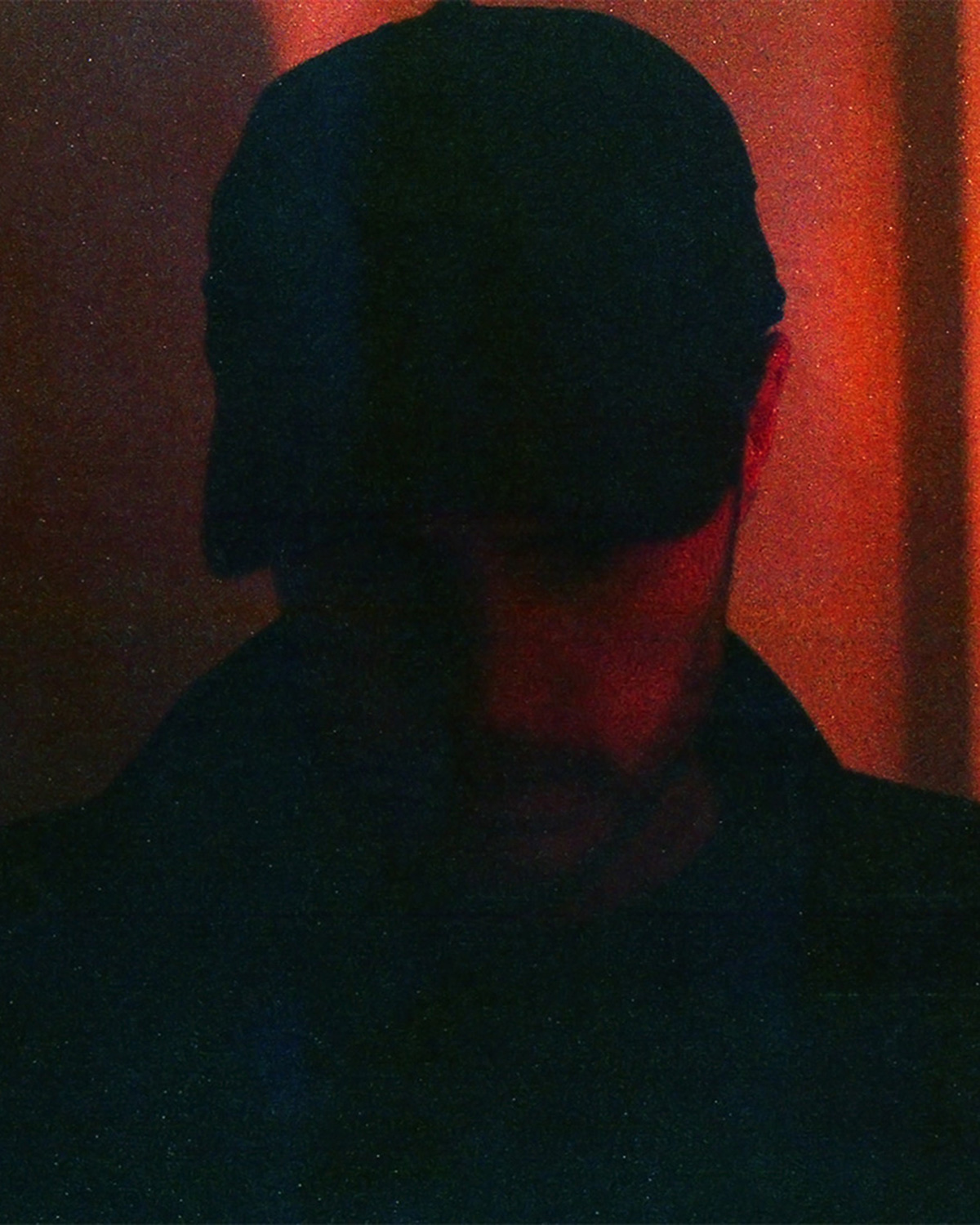 I've always been interested in the outdoors and wildlife. I was lucky enough to travel a lot with my family when I was younger, which definitely helped. I think you're always drawn back to the things you did when you were a kid.
The camera itself might not lie, but the software we edit with definitely does. I think it's fair to say though that some of the best pictures ever taken are the ones that feel the most raw and least edited. I think that's why we have such a connection with pictures taken on film – it has that 'straight out the camera' feel. That's what makes the best photos, capturing those real emotions and fleeting moments that pass by everyday.
I surround myself with the best photography. Instagram is probably the best way to do this. I only follow the photographers who make the kind of images I aspire to make. We're influenced by the work we see, and if you're constantly seeing bad photography, it's likely you're going to end up making that as well.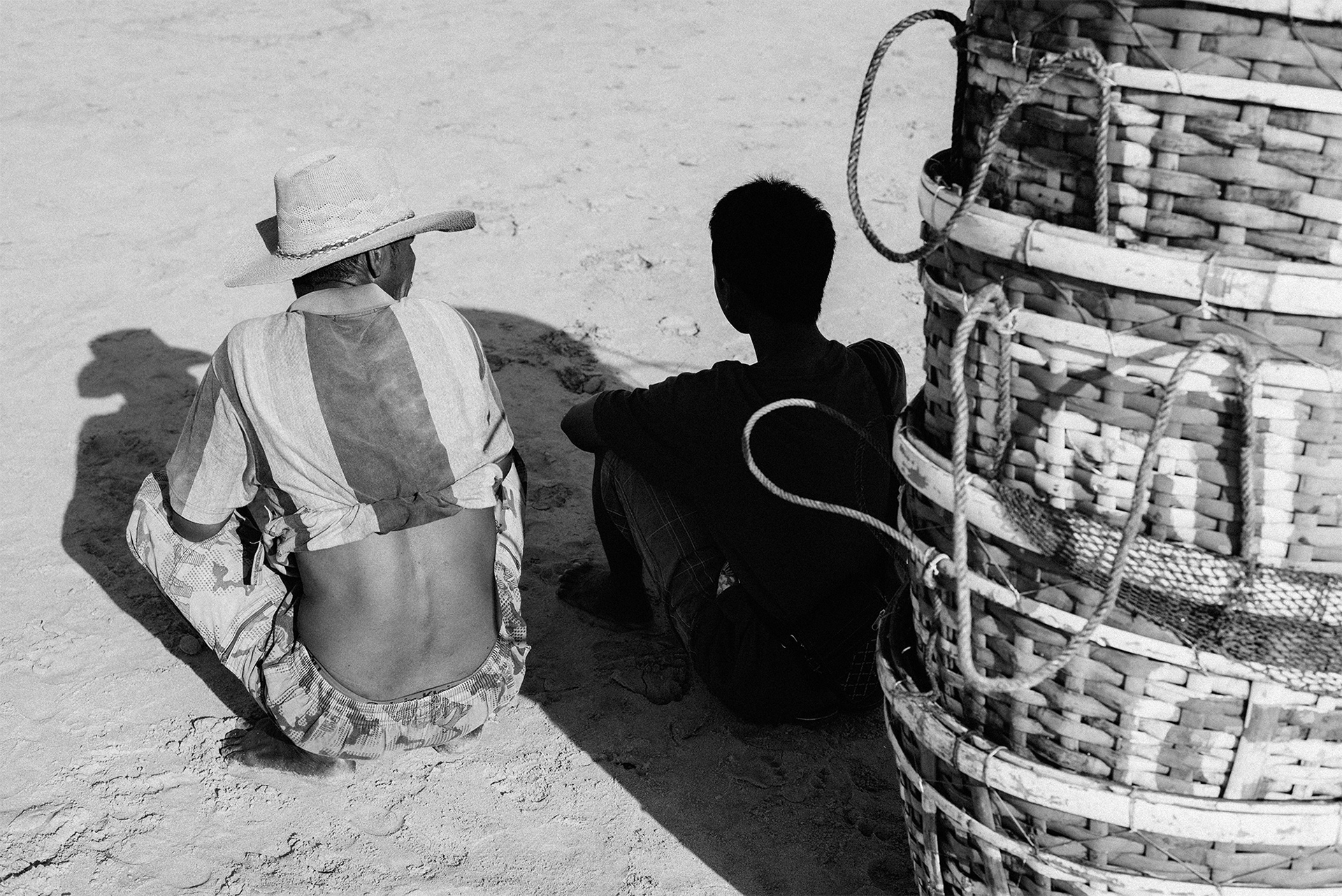 It was only around 9AM at the fish market in Lombok, Indonesia when I took this photo, but the heat was already enough to send people looking for shade. This father and son were sat waiting for a fishing boat to come in. The sun was still low, casting the shadows that tell this image's story – a confident father, who embraces the spotlight, educating his son.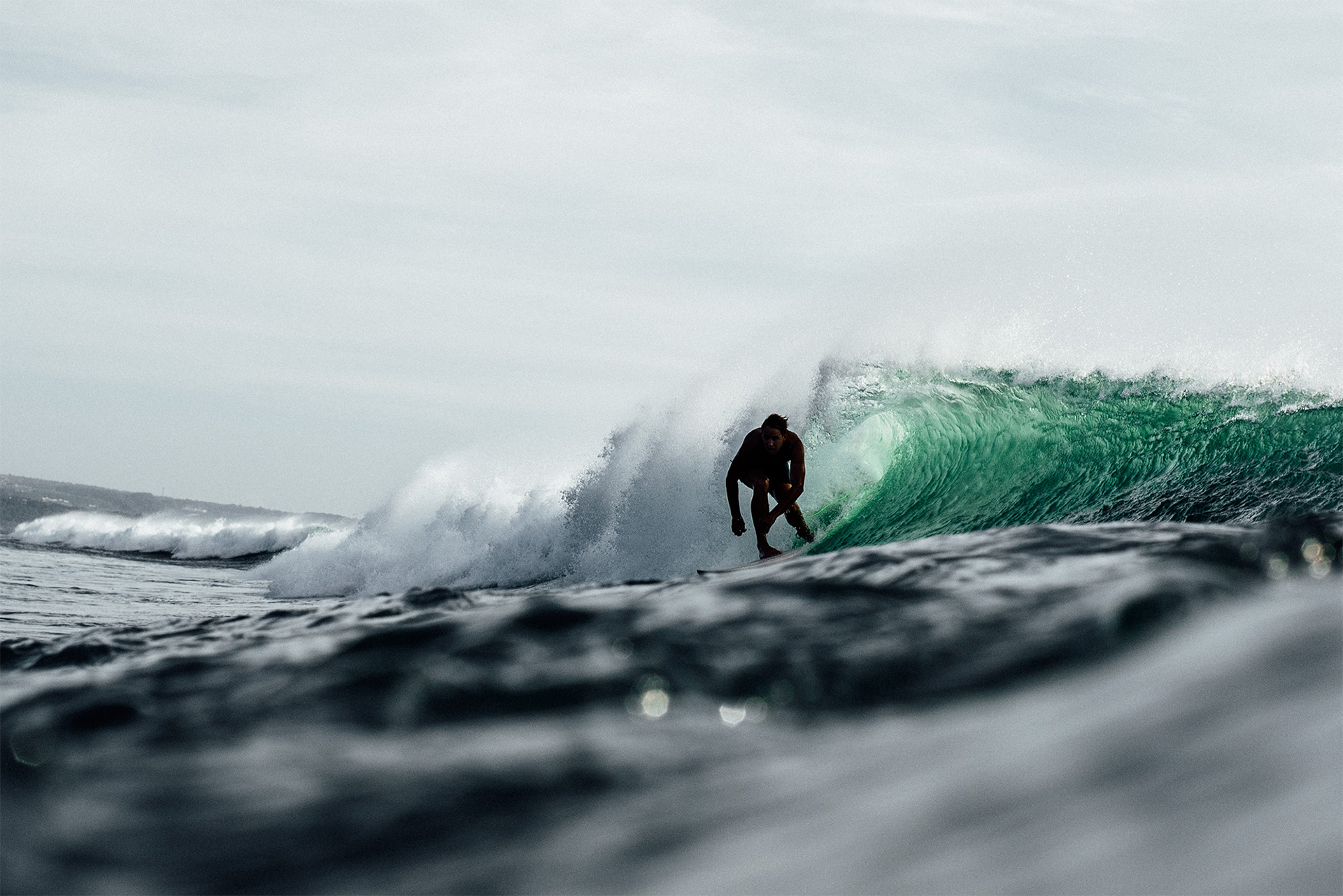 I took this when I was living on the east coast of Australia. This break was situated roughly 100 metres out, and on this day behind a constant train of incoming white water. The swell wasn't big, but the current was strong. I think I spent the whole four hours constantly swimming to stay in the same spot. I love the surfer's stance – so powerful, yet so relaxed.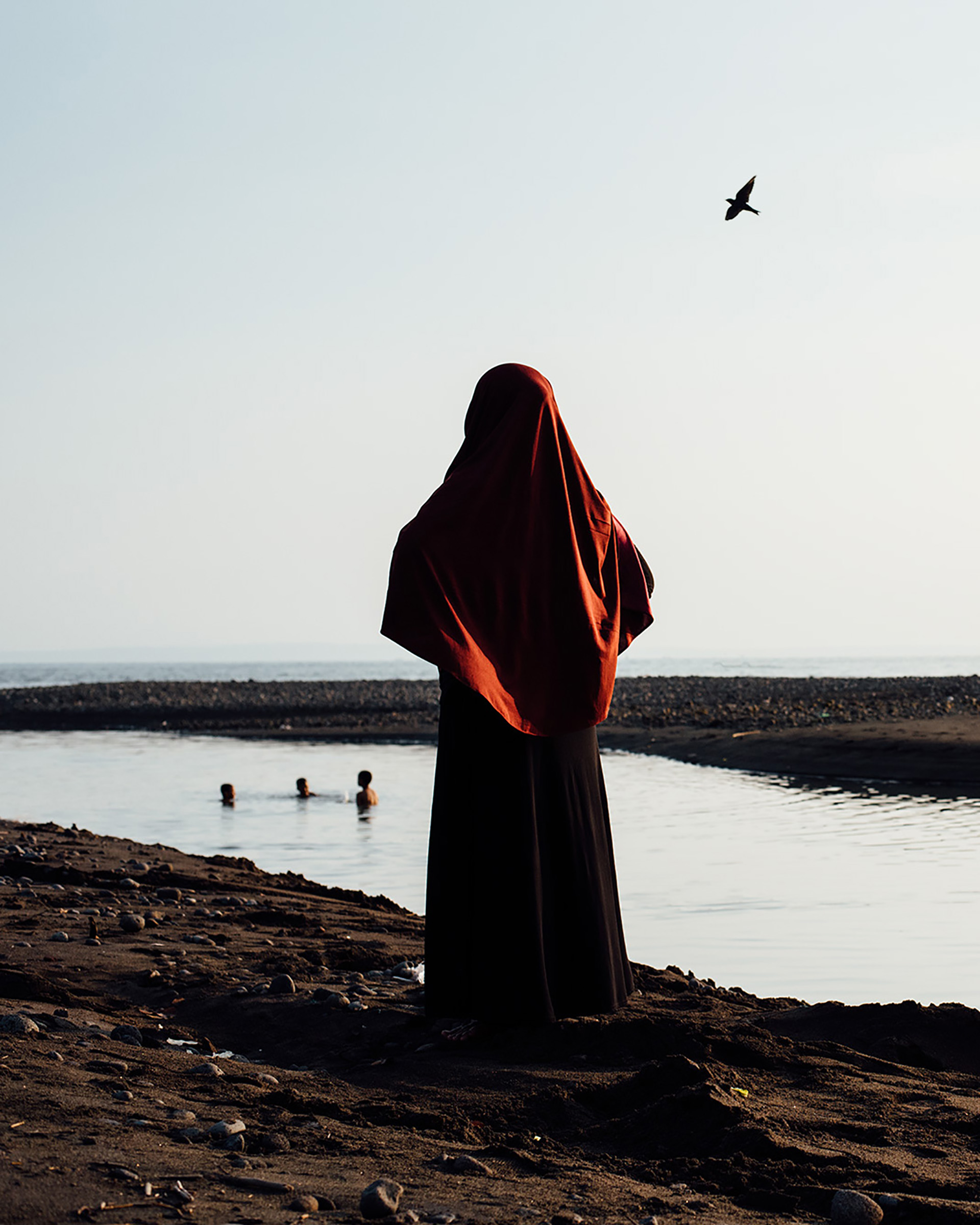 This was in East Java, Indonesia. I had just been out in the sea with my camera andon my way home, I spotted this lady by the river. I was interested in the way the light was landing on her headscarf. What you can't see is just out of shot, her whole family was sat staring at me, and other than this split second snapshot, she was too. I was lucky that just as a bird past, she turned around and I was able to get this shot.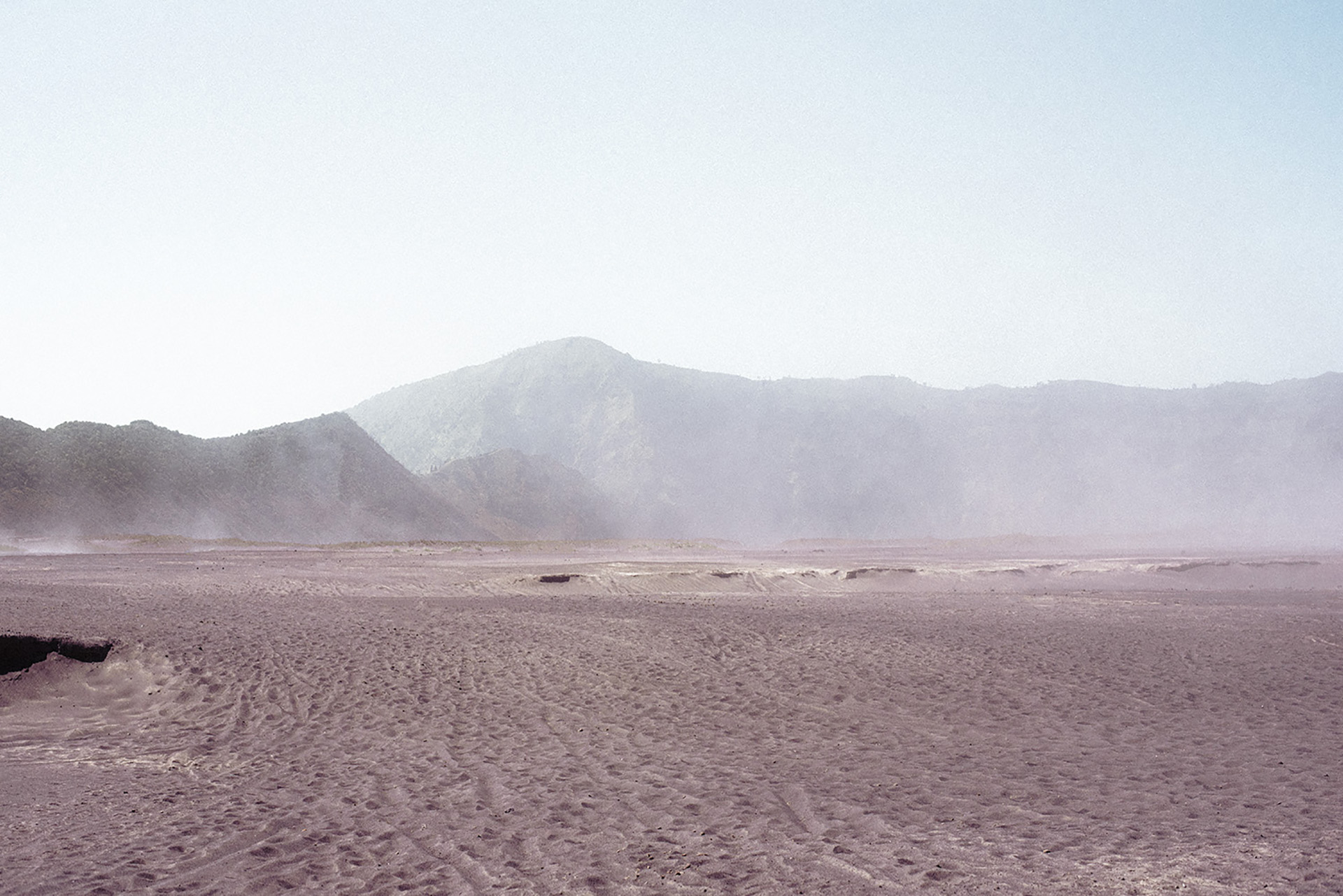 This was taken in the vicinity of an active volcano – again in Java, Indonesia. I wanted to portray an alien landscape – vast and composed of bold and simple lines. I love how softly the mountains sit in the distance. The volcano itself was front-lit; eliminating all shadows and depth.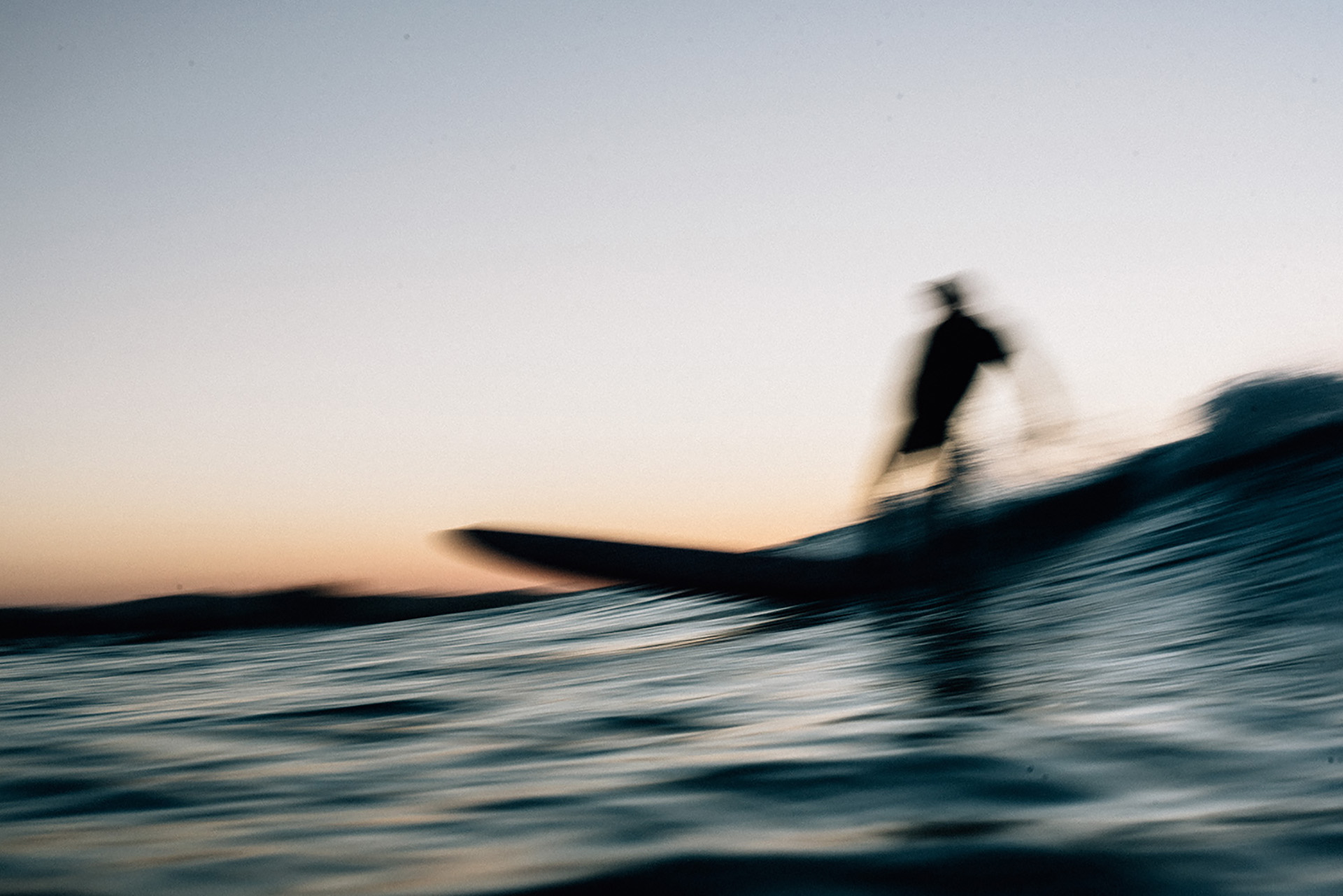 I'd spent the day out surfing with friends where I was living at the time. The sun had gone down and dusk had kicked in. We'd been riding longboards all day and were just having some fun in the small waves. I don't usually experiment with long exposures whilst in the sea because I'm worried about missing a good photo. However it had become so dark this was the only real option left. I dropped the shutter speed and kept shooting until it was almost pitch black.
Matthew Leonard is a New Zealand-based photographer. You can see his professional work on his website, and more travel photos and outtakes on Instagram.
[*OK so we know most boards are made of fibreglass these days but it doesn't sound as good – ed.]