Eileen Kelly | Why You Should Travel as Much as You Can
A killer and a sweet thang tells us how to live life properly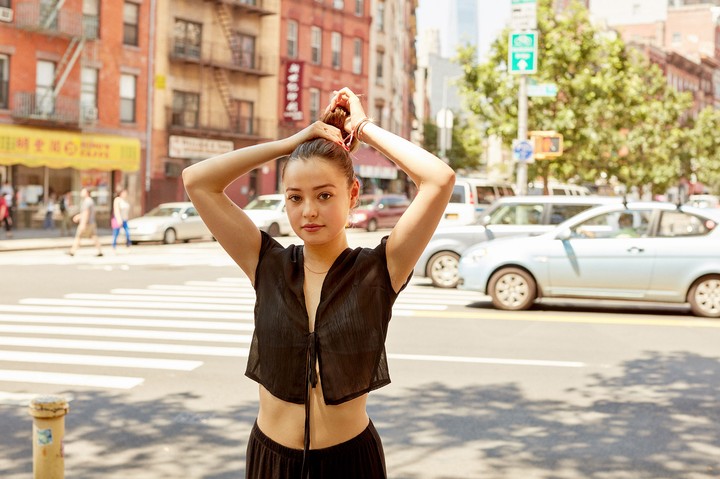 Photo: Rafael Rios
Eileen Kelly aka @killerandasweetthang is changing the way young women view sex. At the age of 20, the born and raised Seattleite currently lives in NYC and is hell bent on giving young women the sex education they never got.
"It's basically everything I wish I had when I was 16." She says, "I attended Catholic school and grew up without a mom, so I didn't have an environment to talk about sex or puberty openly, so when I moved to New York I decided to create that on an online platform."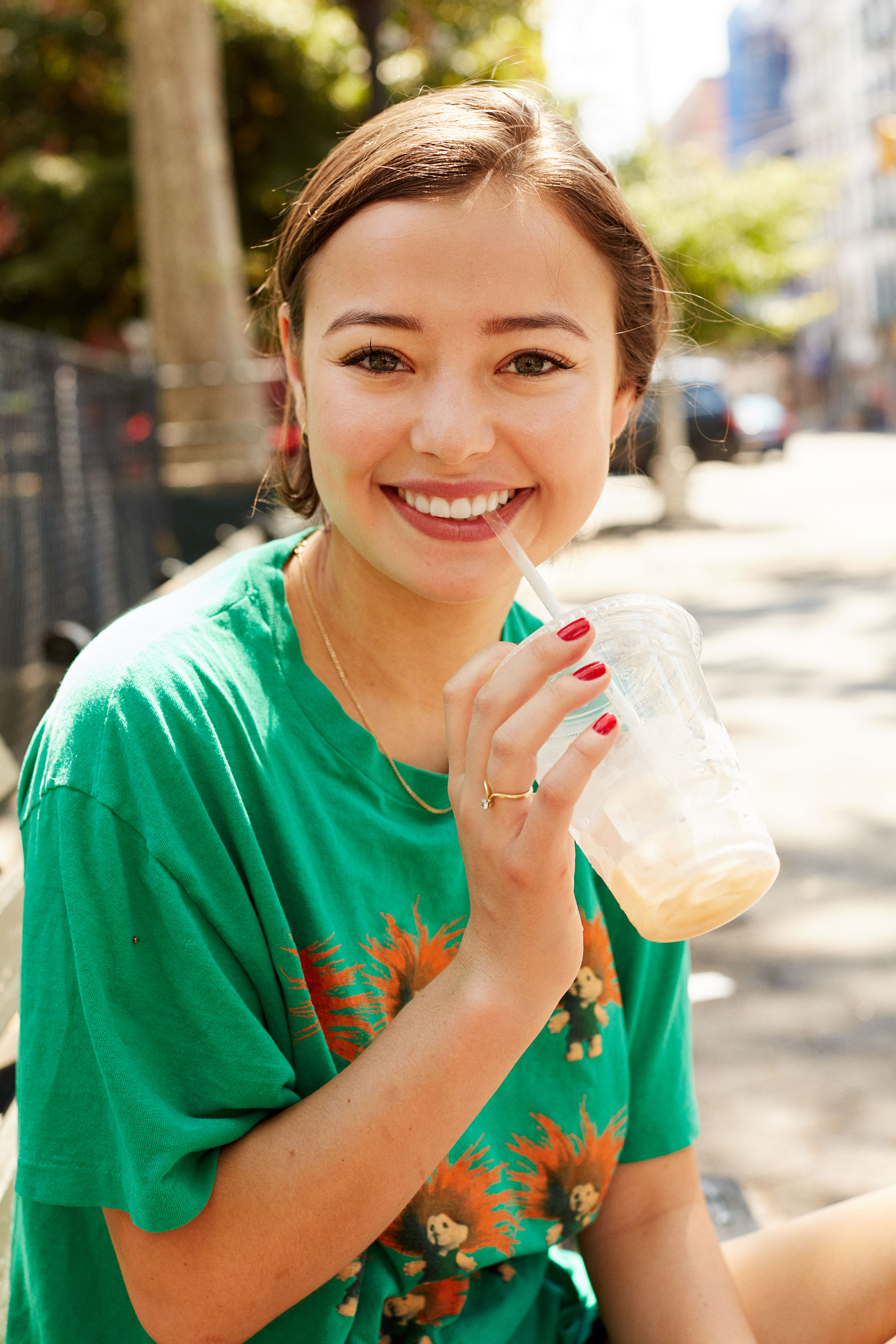 Having an online presence isn't something new for Eileen: her personal Instagram account has over 367k followers. And it's more than just bikini pics. How about when she walked around NYC dressed as Pepe the frog?
"I have learned so much since starting the site," she says. "We get a lot of emails from young women down South or in the Midwest who deal with teen pregnancy and abortion issues on their own. Tough issues that make us human, yet most people and especially the school systems won't address. We made an environment where talking about even the toughest subjects is welcome. We also do so in a peer-to-peer way. So it's as if you're talking to an older sister, not a teacher or elder."
With new writers expected to join the site in the fall, we asked Eileen lessons she wants to share.
Always say what you mean.
This goes beyond being honest and really comes down to good communication. The better you're able to communicate your emotions, the less frequently things will get confused and assumed. Also, vocalise your emotions! Life is short and a lot of people spend their lives dwelling on the past, because they didn't receive any closure. If you never say what you mean or how you actually feel, then you are just settling. When you are open and honest, you are strong– even though society tends to teach us that emotions make us weak. Remember, you are in control of your life and can choose to be honest and straightforward.
Travel when you can
Even if it's just taking the subway an hour outside of the city. I went to Coney Island last week on a rainy day and it was a great escape. Last winter, I would take the train around the east coast by myself. If you can save up the money, I suggest treating yourself to a road trip or a little beach vacation. I also think everyone should visit Kauai once in their lifetime.
Spend time alone
There is nothing sexier than someone who can eat at a restaurant alone (BONUS: try not to be on your phone the whole time!). Push yourself to become more comfortable with yourself. We live in a generation that doesn't know how to be alone and if you can't even be with yourself and get to know / love yourself, how can you expect to love anyone else, or them to love you?
Prioritise your sexual health
Turning a blind eye or pretending like certain issues exclude you is a recipe for disaster. Become aware of all the STIs, and the risks of being sexually active. The more you know, the safer you will be – trust me.
Don't be afraid to ask questions
This applies to everything in your life. Many people are embarrassed that they don't know certain things and they act like they know it all when in reality, they're often just afraid to ask. How do you think people learned things in the first place? Be eager to learn! This also applies in the bedroom. If you're confused about something and are afraid to ask, find someone with a little more experience (who you feel is trustworthy) and ask them. Trust me, it will open many doors in your life. The more you ask, the more you learn, and the fuller your life becomes.
Take advantage of "outside"
Living in New York, I can easily forget that there's a whole world out there beyond the city. When I was in high school and would get anxious, my dad would tell me to walk around our neighbourhood and it always calmed me down. It's important—no matter where you live—to spend time outside. Go to a park once a week, sit in the grass, climb a tree, sit on the beach. Though it's easy to forget, remember that we're creatures of the wild.
Don't take anything personally
Easier said than done, but it can be life-changing once you can master it! Quote from my favourite book (The Four Agreements, by Don Miguel Ruiz): "Nothing others do is because of you. What others say and do is a projection of their own reality, their own dream. When you are immune to the opinions and actions of others, you won't be the victim of needless suffering." Be yourself! There's only one you and you only have one life.
Experience all that you can!
You have one life, so dare to push it to the edge as much as you can! Don't hold back, because you know what they say: you only regret the things you didn't do. And the biggest mistake you could ever make is being afraid to make one. Build up the thickest, densest book of memories. Also, never let society's restrictions hold you back from something you want to experience. You have no idea how many times I've hopped in the car or even on a plane to just go where the wind takes me or follow my heart. My friends might think I'm a bit crazy, but it's that level of compulsion and adventure that makes my life so exciting and rich.
Don't let someone's "No", stop you from your own "Yes"
There are plenty of times I have been told "No" and could have easily retreated and not chased my dreams. You don't have to go by the book. I'm currently not in school and you can't imagine how many times I've been told that I'm crazy or not experienced enough or legitimate enough to do what I do: Not having a degree in sex-ed but somehow still teaching it. Rather than believing or becoming embittered by the naysayers, simply use them as fuel for your fire. If you believe in yourself nothing, can stop you.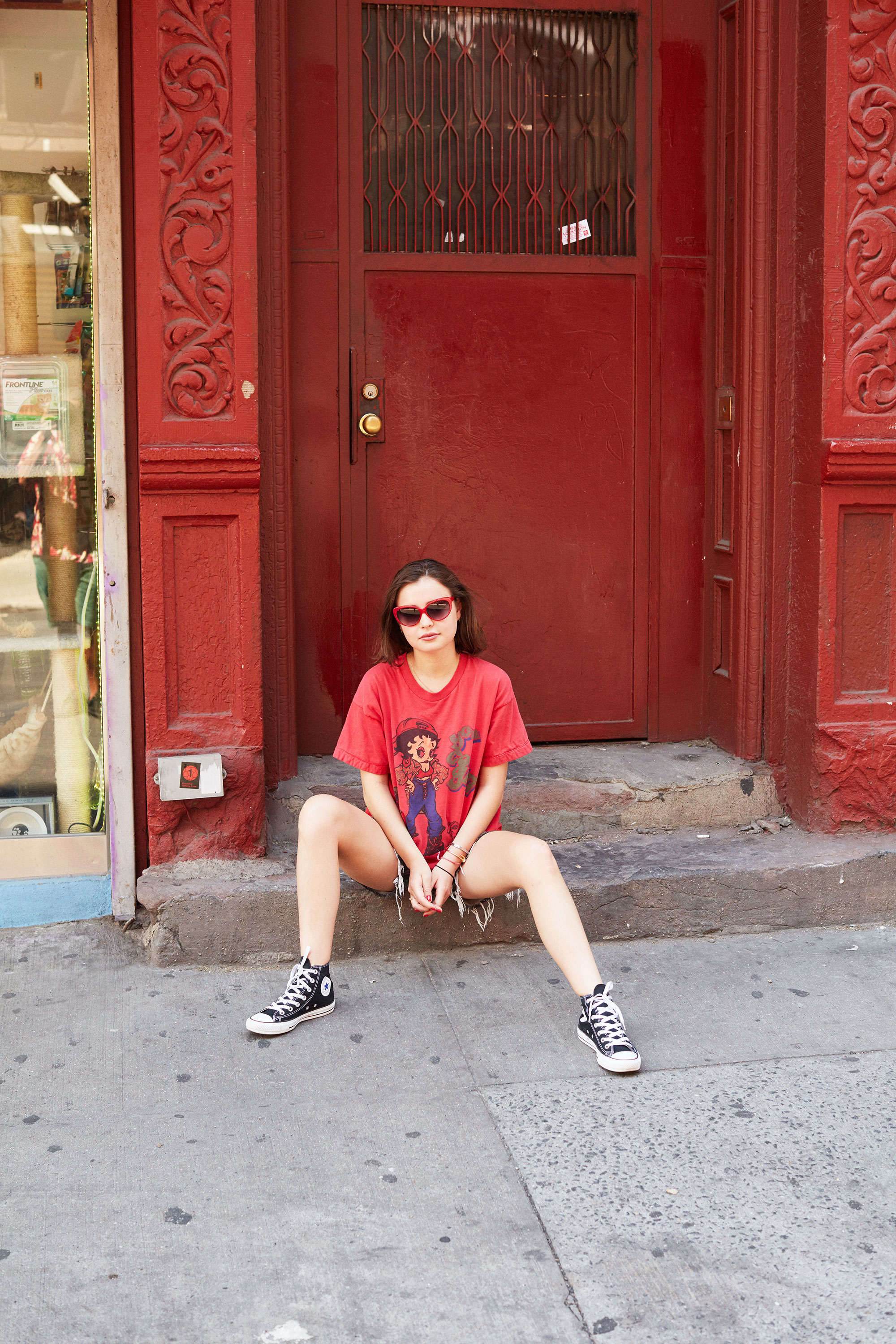 The Amuse Residency NYC was made possible by SIXTY Hotels