Venice Film Festival | An Insider's Guide
Catch Lily-Rose Depp as a psychic, jump on a speedboat and find out where the best after parties are
Photo: Giacomo Cosua. George Clooney on a water taxi in Venice
Ahh. Venice. Or rather, Venezia. This gem of a city has always been a destination of historic charm, culture, and the Venice Film Festival. In its 73rd edition, the VFF is now the oldest film festival in the world; Leone D'Oro has been awarded to only the most auteur of auteur directors from Luis Bunuel and Wim Wenders through to Darren Aronofsky and Sofia Coppola. Slower paced than Cannes or Toronto, Venice is a very European festival – the epitome of La dolce vita.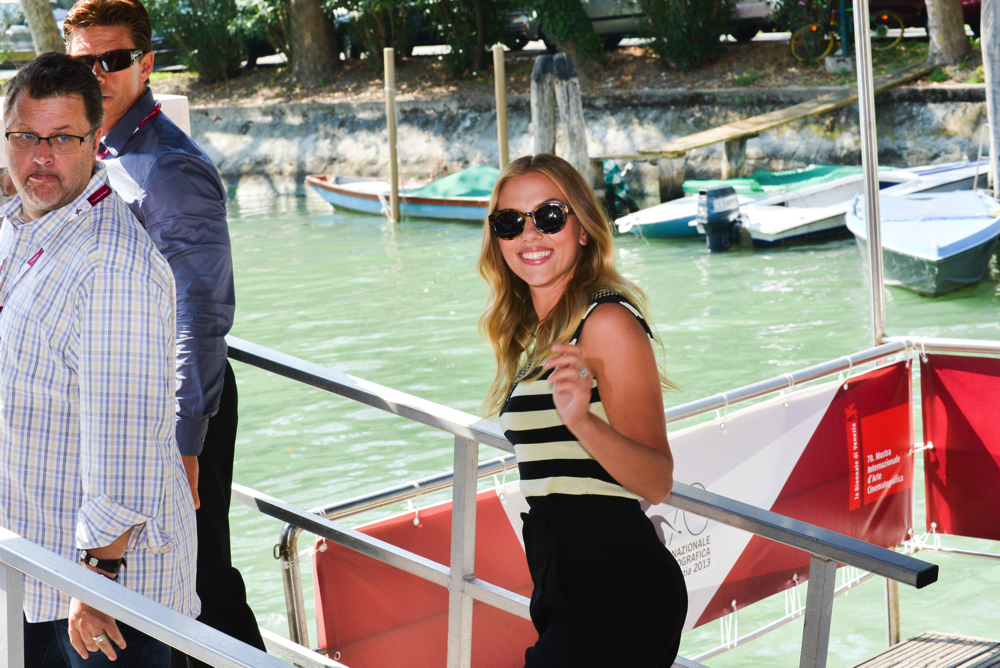 If it were a drink it would be a fresh Bellini (invented in Venice from local products of chilled prosecco and peach juice). This is how you do the VFF properly.
How to get around
Venice is not a city, it's actually water-bound collection of islands, and you'll be left in Marco Polo airport if you don't front up the €110 to navigate through them and into Venice itself. When you get there, head over to Lido where the imposing Palais de Cinema and its sister screening buildings stand.
The ideal situation would be to acquire your own private motoscafo (speedboat) from the get-go, preferably a fine-leather upholstered Riva with driver (and mini-bar) for the entire festival. Or have one provided for you like VFF regulars Scarlett Johansson or Natalie Portman. Otherwise you will need to call a boat service and negotiate with the cash-hungry drivers, seasoned sharks who won't turn on the engine for less than €70. Either way, it's worth it. There's nothing like speeding over the green waters of the lagoon with the wind in your hair.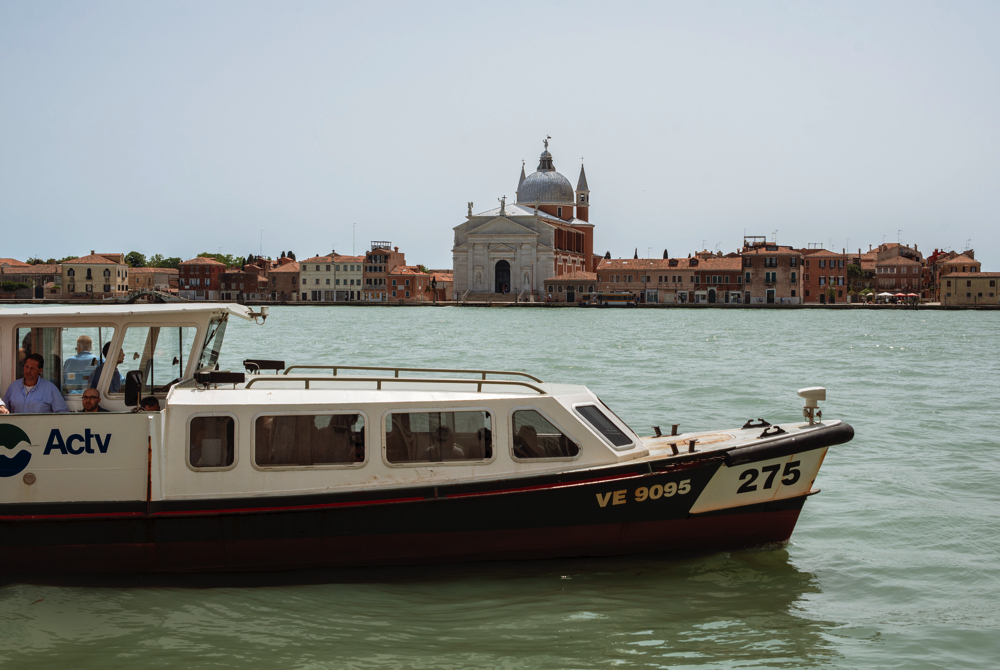 Lord Byron used to swim all the way from his palazzo near Campo San Stefano to the Lido, but that's not recommended in a tux, and the water isn't quite as pellucid in 2016 as it was in 1817.
If you have hours to spare, you can take the public vaporetto (waterbus) Linea 1 or 2 to Lido. (But expect to be pressed up against sight-seeing families who have no idea there's a film festival on.) Savvy insiders know that a special 'Linea 20' is put on during the VFF – marked 'Lido Casino,' it's free to ride with VFF accreditation.
Getting back to Venice after the evening premieres is somehow much easier; go to the small dock beneath the Excelsior Hotel, where all the private drivers stop; get chatting with a nice group and you will be riding along gratis. You could even share the boat with the jury, as they head to the Bauer Hotel Terrace to discuss films over a few bottles of prosecco. It's Venice's answer to Uber pool.
What to see
Venice is very much a cinéastes festival, with a focus on cinema history as well as new releases, so to make influential friends, try to know your Garrone from Guadagnino and your Fellini from your Fassbinder. This year, the jury features the British director Sam Mendes, New York artist Laurie Anderson and film scion Chiara Mastroianni and fearless documentary maker Joshua Oppenheimer, who showed his bold work on the Indonesian genocide The Look of Silence at the 2014 Festival.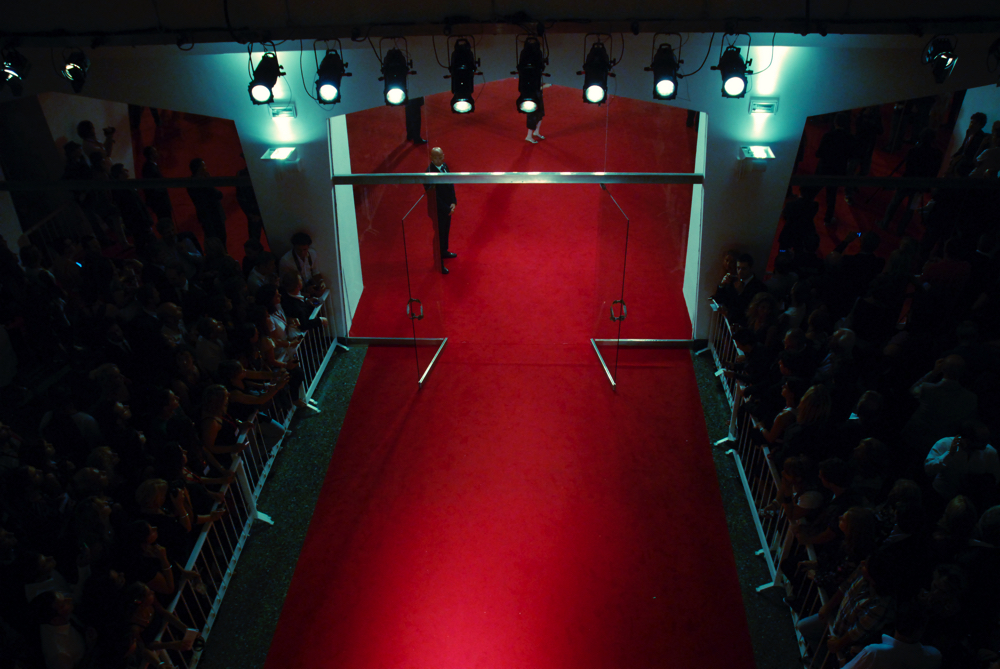 'In Competition' films that are full of beautiful people this season include a new Tom Ford directorial offering, Nocturnal Animals with Jake Gyllenhall and Amy Adams; The Bad Batch with Keanu Reeves and Jim Carrey as American cannibals from Ana Lily Aminpour; Voyage of Time, an epic IMAX documentary on the workings of the Universe from Terence Malick, narrated by Cate Blanchet; and Serbian icon Emir Kusturica gives us Monica Bellucci as a mysterious temptress in On the Milky Road.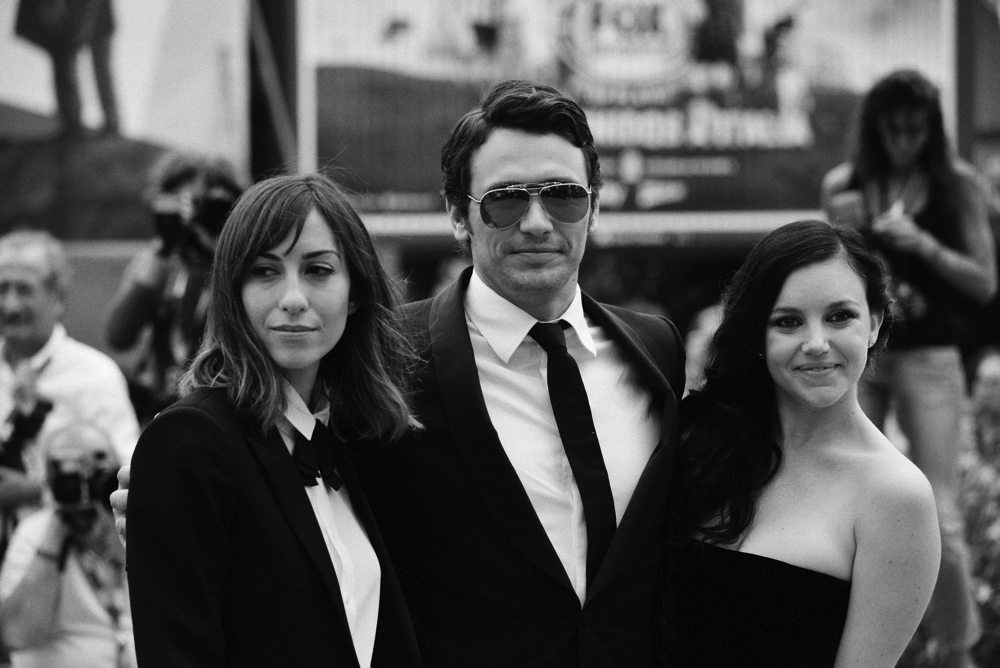 Star-spotters should also scan through the 'Out of Competition' premiere for their particular celebrity crushes. Love him or hate him, renowned rage-a-holic Mel Gibson will (ironically) be in Venice with a new war movie Hacksaw Ridge, where Andrew Garfield plays a conscientious objector who gets sent to the front lines but refuses to use a weapon.
Clever or perhaps crazy casting sees Jude Law appearing as the Pope in a new 10-part series on the life of the Pontiff from La Grande Belleza's Paolo Sorrentino. And Lily-Rose Depp channels her acting genes in a 1930s Paris set film where she plays a spiritualist in Planetarium.
How to get tickets to see the films? Venice is actually one of the most democratic festivals, offering tickets for sale online and at the box-offices in the cinema village for most of the screenings. Red Carpet premiere tickets in the Sala Grande are in theory limited to participants, sponsors and the well connected, but if you wait at the side of the screenings with accreditation, comp tickets are often given out at the very last minute, fostering an inclusive atmosphere instead of the desperate, "I'll sell my first-born for a ticket," that you see at Cannes.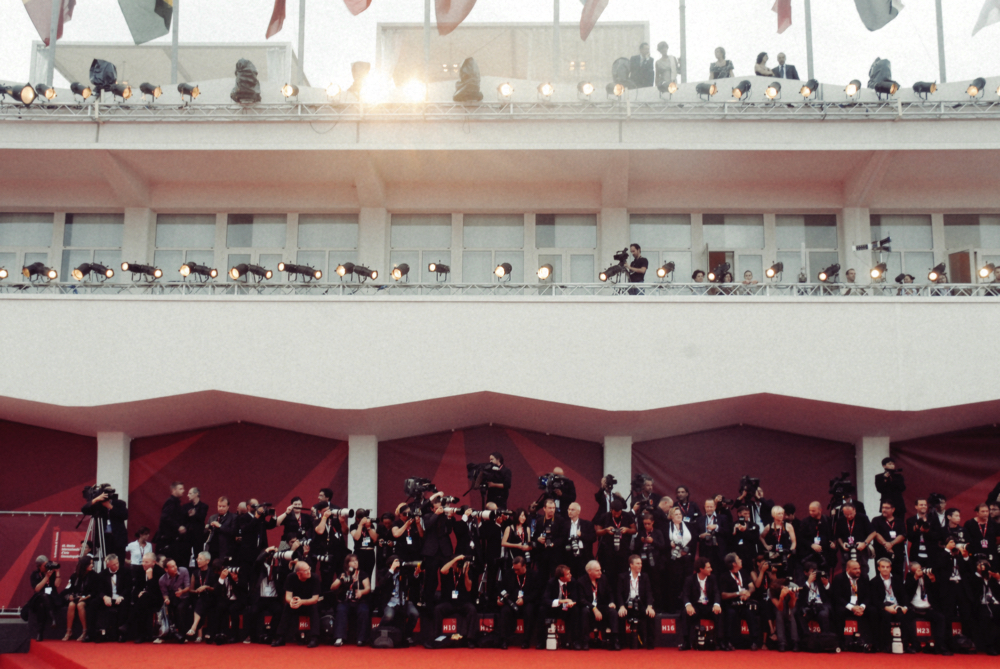 Where to stay
The grand Oriental Palace of the Excelsior is where the Film Festival was born in 1932, and due to its proximity to the Palais de Cinema, the iconic hotel continues to be the festival's main host. It really is the only place to stay on Lido since the iconic Hotel Des Bains closed in 2010 (to be turned into apartments.)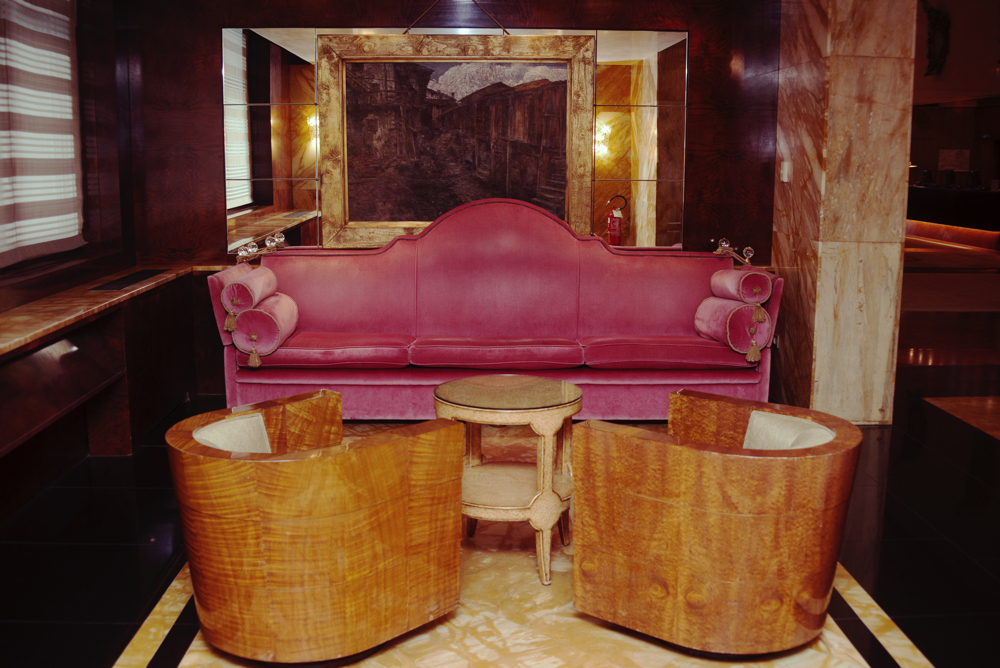 Privacy-loving celebrities like George Clooney choose Cipriani, exclusively secluded on the island of Giudecca, with the biggest pool in Venice. Make the trip for lunch or dinner (and try to steal a swim) if you want to roll like Elton John.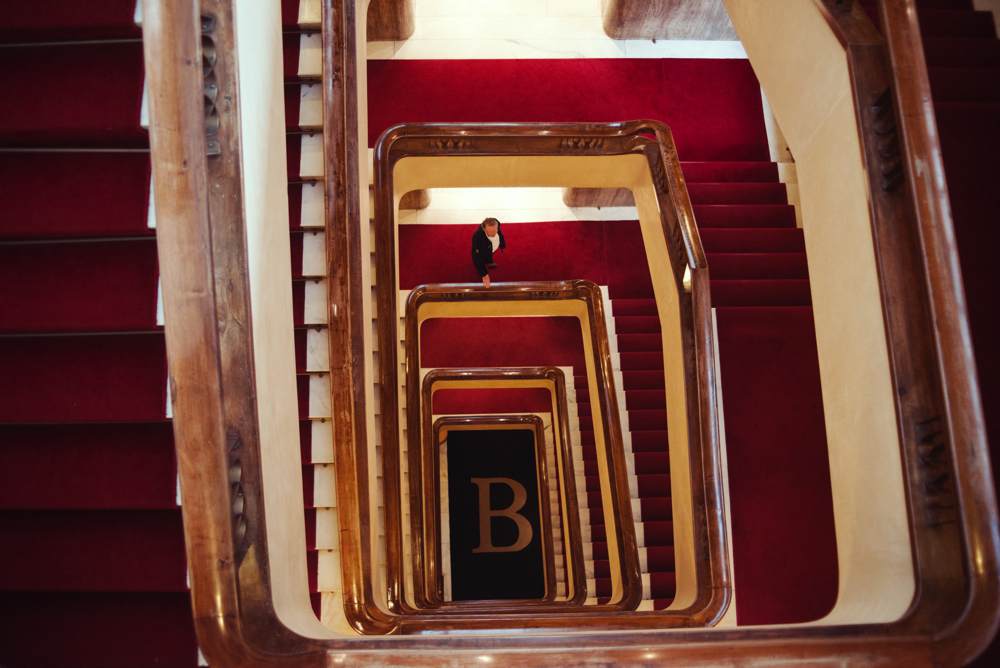 The rest of the crowds are split between the five-star plus historic grandeur of the Bauer, Gritti and Danieli. Palazzo hotels—all on the Grand Canal in San Marco—with key agents and producers reserving their rooms in advance the year before to make sure they get their preferred view.
If you're crashing in an Airbnb, just head for breakfast at any of the above.
Where to eat
Harry's Bar is the go-to for reliably brushing elbows with big-hitters, but securing a table at Vini Da Arturo—a small spot that holds only 22—is the secret to really seeing stars. Do like they do, order the lemon scallopini.
This is a slow food town, so if you don't feel like taking the time (and expense) to sit down to eat you won't starve. Grab some tramezzini (triangular sandwiches on soft white bread), ice-cream and pizza slices from the kiosks that line the streets.
What to wear
Attention to fashion is the city's lifeline. Decadent Venice set the style for centuries, and the Veneto region prides itself on quality craftsmanship. Vanity Fair and Gucci always have galas during the festival. Other Italian fashion brands such as Prada, Miu Miu, Fendi and Missoni get in on the glamour too, dressing a host of young actresses for glitzy dinners and events.
Dress Italian: long gowns for women and sharp retro-feel suiting for men, which will do double-duty when slipping into after-parties. No one can say no to a girl in a Dolce & Gabbana gown, or a guy whose Jean-Luc Godard spectacles say he should be inside?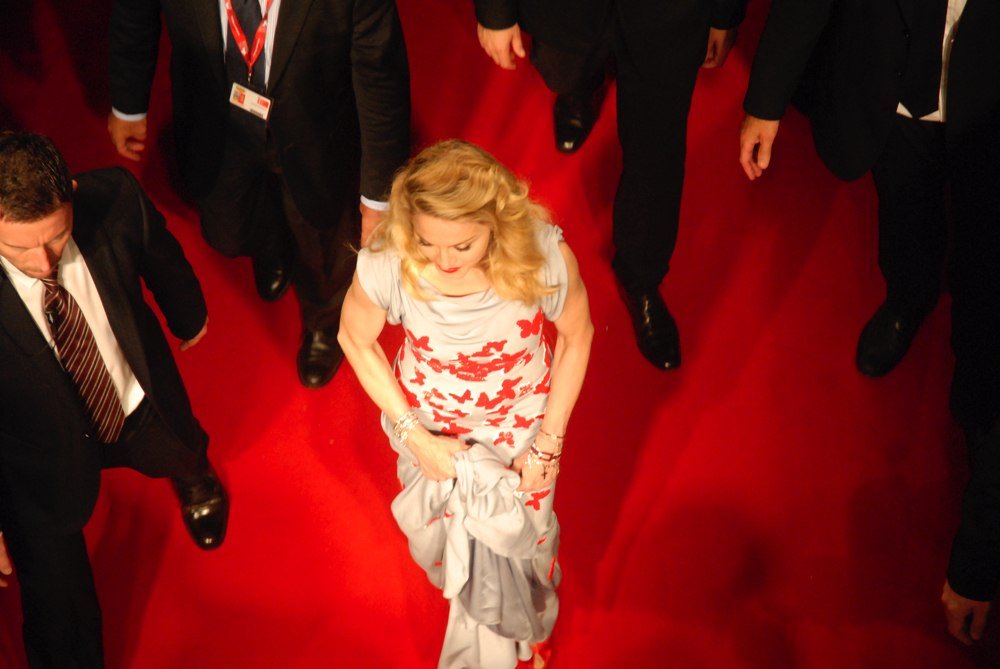 Where to party
The Bauer Hotel is the centre of things in Venice. It's a favourite of everyone from Madonna to Willem Dafoe, and in a plum location Saint Mark's Square the luxe hotel possesses the both largest terrace and best view of the Grand Canale, looking onto San Giorgio Maggiore, Giudecca, Santa Maria della Salute and the Punta Della Dogana.
Head directly there after the evening screenings,and stay on. The B Bar just inside the grand Art Deco lobby is open all night – and within the smoky privacy of its cut-glass blackness, DJ's and perfect vodka martinis help the tightly packed insider crowd let loose and dance.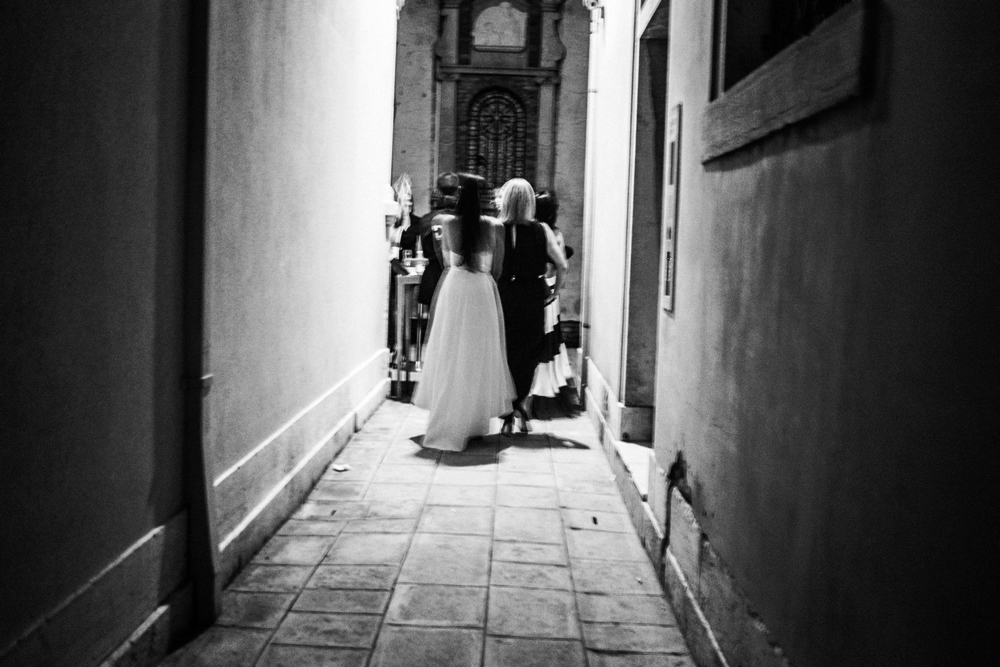 The other late-night hang is Palazzina G. The surreal oversize decor is courtesy of Phillipe Starck and the ground floor transforms from classy restaurant to banging boîte in the blink of an eye.
What not to do
Remember, you're not a tourist. You are a cinéaste. You may stop at Florian for a 20 euro orange juice (with a charge on the bill for the live classical music being played) but on no account are you to take a gondola. Those are reserved for honeymooners and fragrance commercials. May the Bellinis be with you.