Five Alternatives to Soho Farmhouse
The very best bijou boltholes going.
Want a country getaway? Thought about Soho Farmhouse only to realise that the uber chic member's club-cum-country hotel in Oxfordshire is booked up well into next year? Never fear; the UK's full of rural retreats that blend luxury with earthiness. Here are a few of our favourite escapist alternatives.

The Wild Rabbit, Daylesford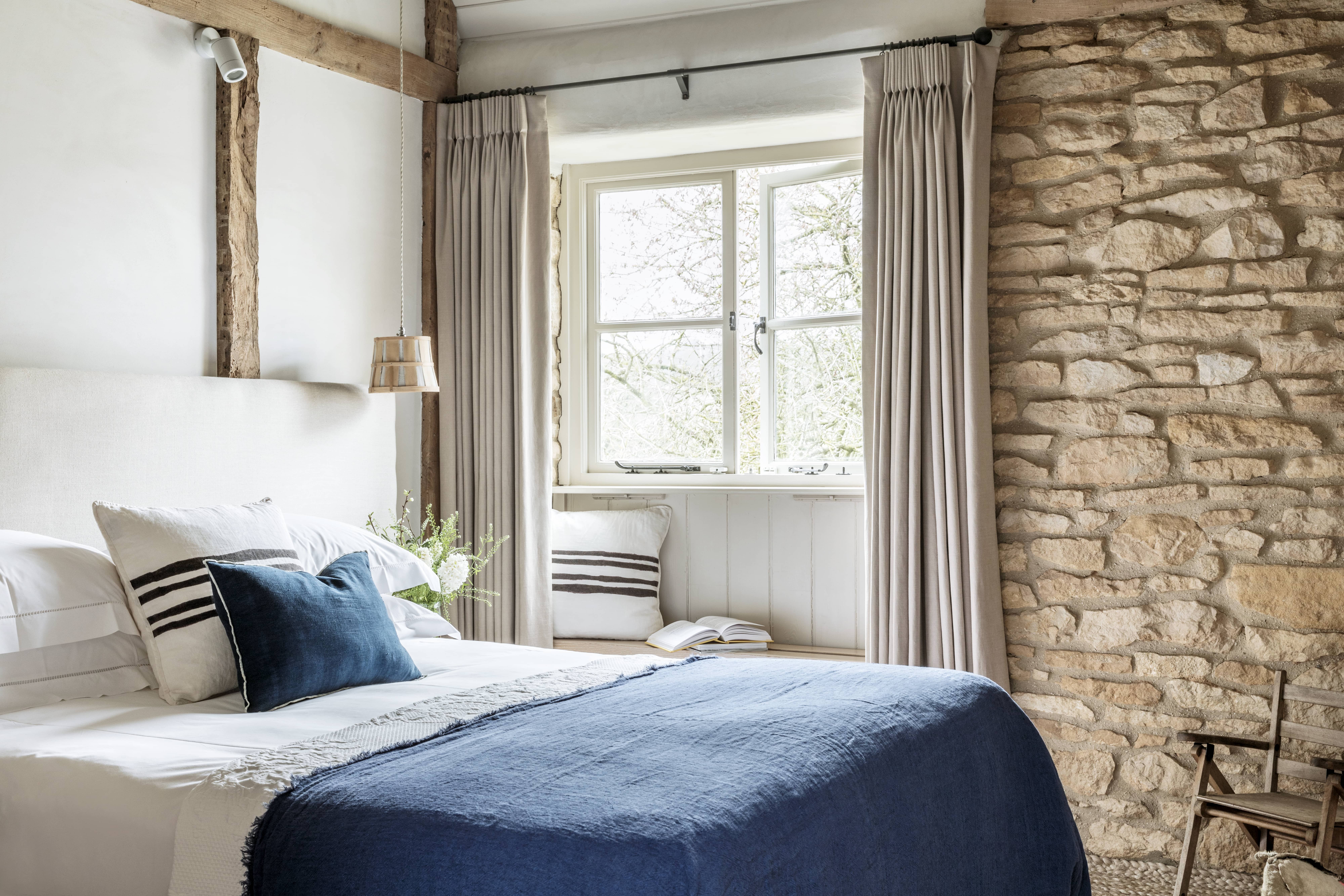 The Daylesford estate lies just fifteen minutes from Chipping Norton but don't let that put you off making the trip to the Cotswolds. For 40 years now Daylesford has been a byword for sustainable farm-to-fork produce of the highest calibre, and that level of quality and care is sewn into every inch of their burgeoning empire.
For the ultimate Daylesford experience, there's the option of booking one of four on-site cottages. These beautifully converted, faithfully restored farmhouses could make for a great base for a massive celebration, or just the spot for a bit of country gent wish fulfilment. You do have to stay for a minimum of three nights, but the chances are you'll be clinging to the sofas when you're finally asked to leave.
Make use of the Bamford Haybarn Spa, where you can settle into a well deserved deep tissue massage. Drag your heaving hessian shoppers and newly relaxed body into the cafe for a restorative—and hugely organic—bite to eat.
If you're just after an overnight stay, we recommend checking into the Wild Rabbit where everything from the food on your plate to the horsehair in your mattress is sourced as locally as possible. Located a few minutes away from the estate itself, the Wild Rabbit is a chic, contemporary inn that celebrates the best in British cuisine—the seven course tasting menu offers everything from smoked eel to pig cheek. It's a brilliant reconfiguration of the classic country pub. Just don't blame us if your pint's interrupted by David Cameron or Jeremy Clarkson.
And While You're There:
Clarkson turned up? Family-run Cotswold Brewing Company is a nearby keg beer microbrewery brewing a range of lagers, wheat beers, cider, as well as gin and vodka.
The Pig, New Forest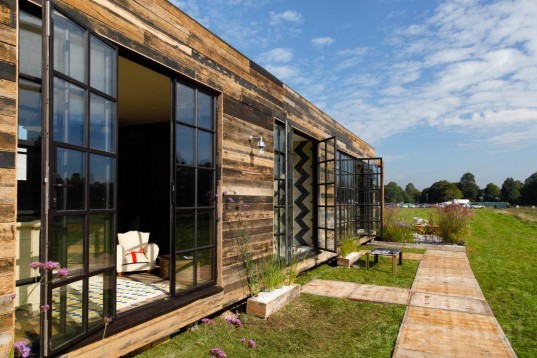 For most of us, a good-sized garden is but a distant dream, a relic from a childhood long gone, so we'll welcome anywhere that lets us pretend, for a few days at least, that we'll always have perennials to pluck.
This is where the last in our trio of expeditions into the New Forest comes into play. Brockenhurst hotel The Pig, a 32-room country house that's made the garden the star of the show. Like Daylesford, the emphasis here is on complete and total freshness; get up early enough and you'll likely see the kitchen gardener plucking your dinner in front of your very eyes.
You can get your fingers dirty by joining one of the hotel's foragers on a hands-on hunt for edible wild food. You'll feel a bit like Hugh Fearnley Whittingstall as you find yourself hunched over a bunch of oddly and surprisingly delicious shoots, but where's the harm in that?
Think of it as a more-active-than-usual weekend away.
And While You're There:
Stop by at the National Motor Museum in the picturesque village of Beaulieu – home to a collection of vintage and classic cars dating back to 1875.
Chewton Glen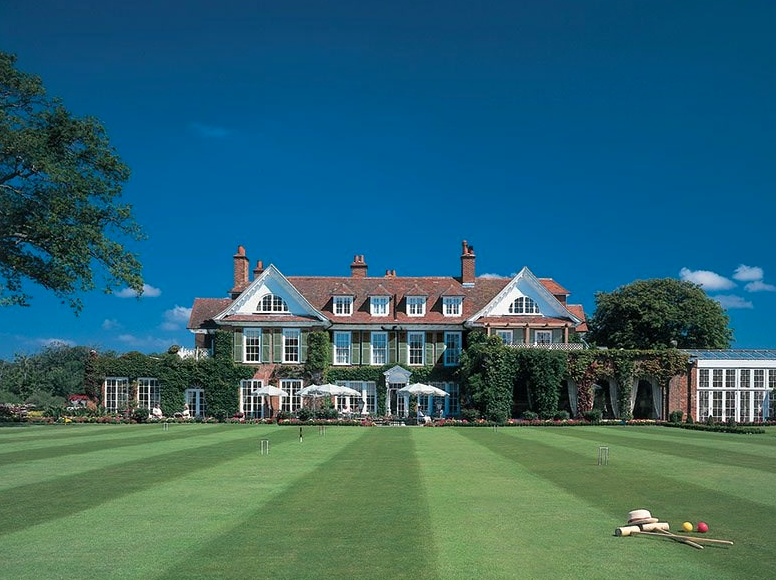 If you thought you'd abandoned any interest in treehouses the second you hurtled headfirst into puberty, Chewton Glen might just give you pause for thought. Anyone looking for serious seclusion would do well to stump up the cash for a weekend spent in The Yews, their newest and most absurdly intimate accommodation addition. Housing up to eight of your nearest and dearest, there's enough space on offer—and hot tubs—to ensure that even the most acrimonious of Monopoly losers can find somewhere to let off steam without putting a dampener on the three-course meal your very own private chef's just served up.
Suffer from vertigo? Find trees uncannily unnerving? Anyone who nodded vigorously in response to either or both of those questions is in luck: Chewton Glen also offers a wide range of more traditional hotel rooms and suites.
With sports facilities (including tennis courts, a gym, and a nine-hole golf course), a suitably luxurious spa, and two restaurants on the premises, there's enough here to please even the most anti-arboreal members of your social circle.
And While You're There:
Take a 10-minute walk to nearby idyllic beach town Highcliffe-on-Sea for spectacular sea views across to the Isle of Wight.
Lime Wood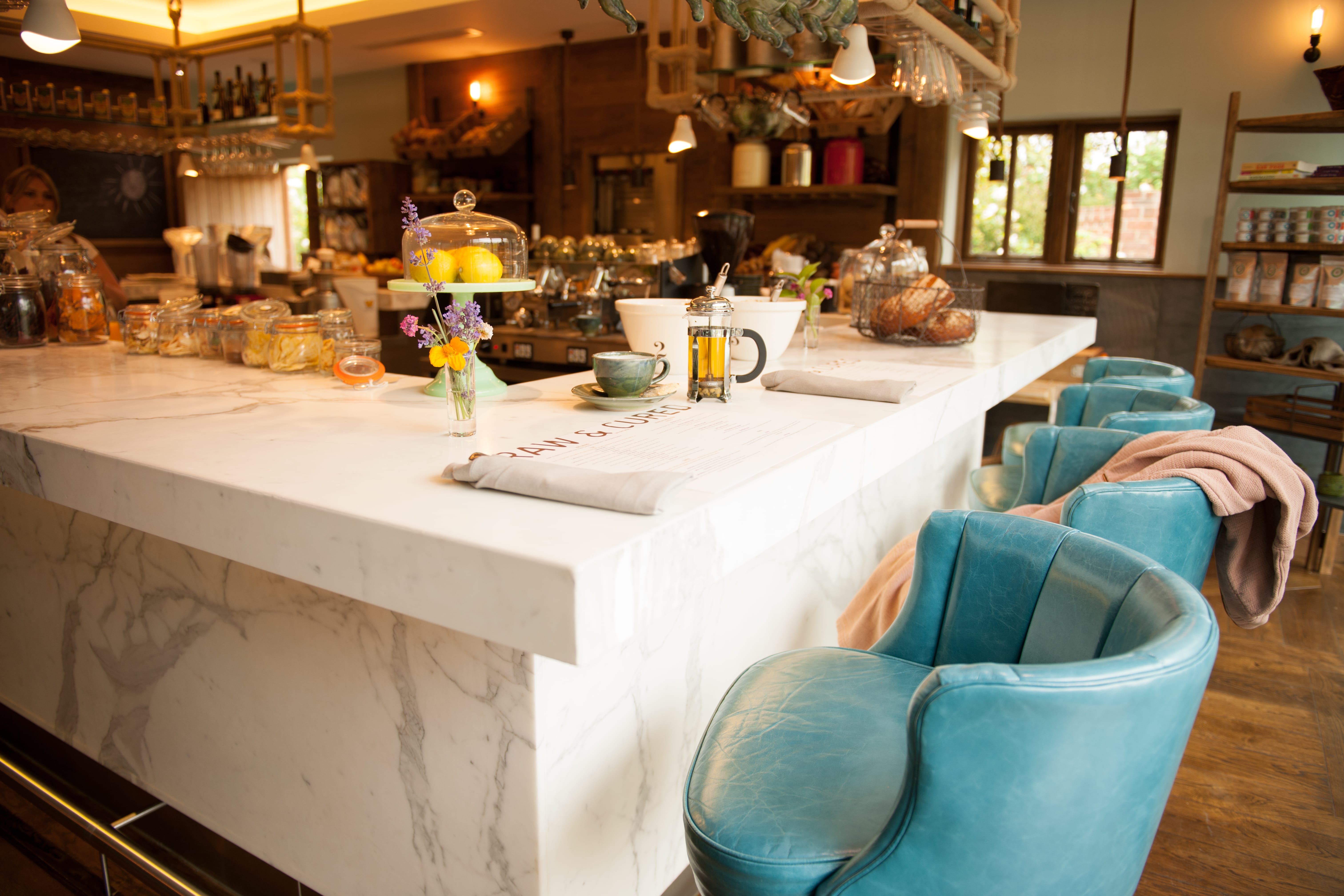 As you'd expect from any serious-minded luxury getaway, Lime Wood—located, again, in the New Forest—know what they're doing when it comes to suites, spas, and the sort of satisfaction that stems from spending a night or two tucked away deep in the woods far from the world itself.
And all that's great but it's the food that'll have you spending weekend after weekend at Lime Wood. Co-owner of the Merchant's Tavern, former head chef at Pétrus, and Michelin starred patron of Murano, Angela Hartnett oversees the culinary side of things at Lime Wood. The semi-eponymous Hartnett Holder & Co is where to head for Italian influenced dishes that pride themselves on being chefs' home-cooked food and not chefs' food cooked for restaurants. Which means you can expect to feast on the likes of velvet crab risotto, salt baked bream, and guinea fowl agnolotti. Hartnett's team are regularly joined by a rotating cast of guest chefs for pop-ups, too; an instant—and delicious—justification for a repeat visit.
For anyone seeking a lighter post-spa option, Lime Wood boasts Raw and Cured where the focus is on quality, seasonable and sustainable produce—all served raw, or, yep, cured.
And While You're There:
Don't miss New Forest National Park – 600 square km of woodlands, heaths and streams forest trails. Explore it on foot or rent a bike from the hotel.
Hotel Tresanton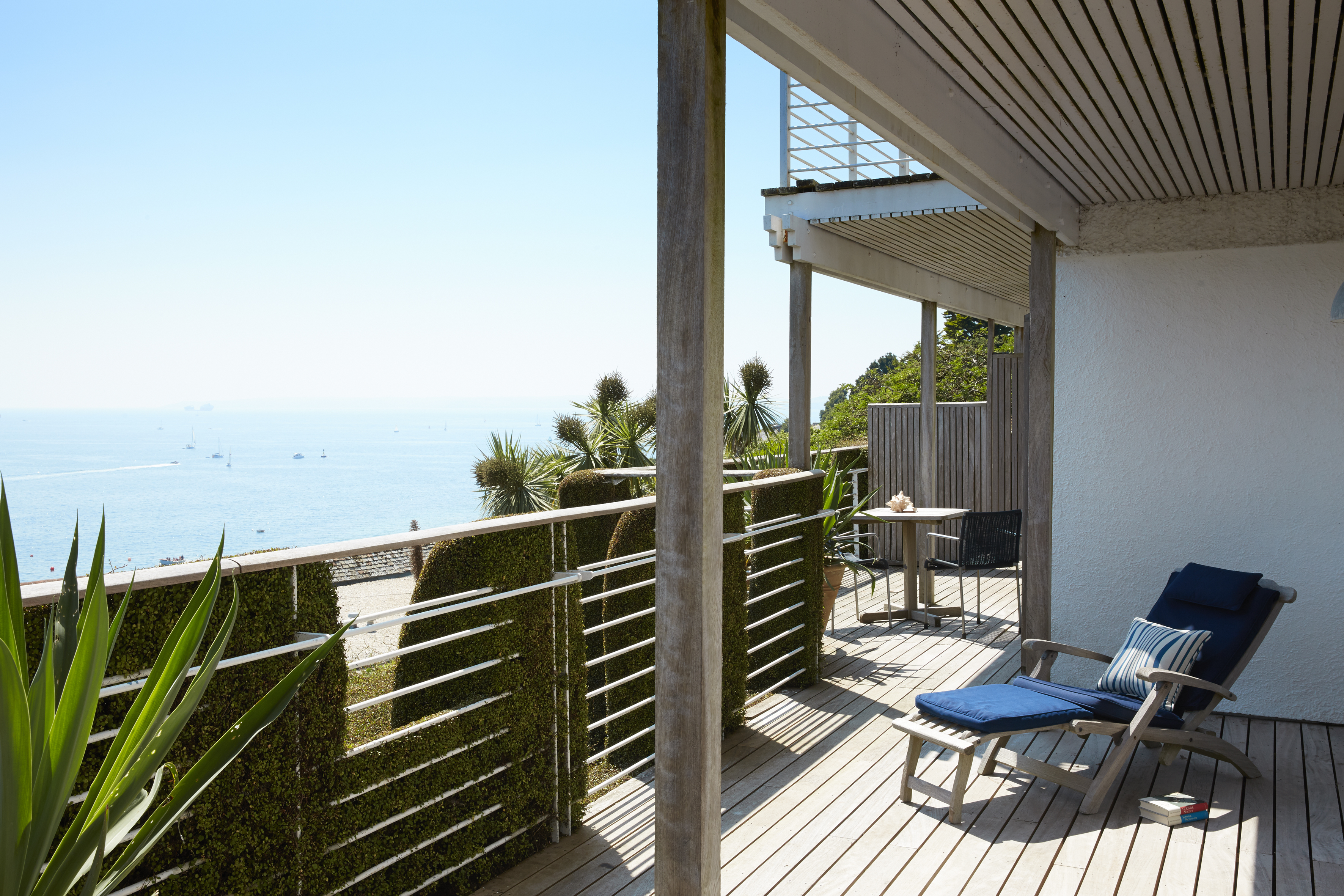 Cornwall carries with it an air of mystery and magic. It's there in the warm breezes fluttering in from off the Gulf Stream and the palm trees. It is there, too, in stillness and calm that hotelier Olga Polizzi has brought to St Mawes, a fishing village that's the dictionary definition of postcard pretty picture perfection.
With just 30 rooms—all of which boast views of the shimmering Cornish coast—Tresanton is a compact spot for a quiet getaway. Waves plash, birds chirrup, and you can practically hear the knots in your back untying one by one.
Apologies in advance for the upcoming pun, but anyone looking to really push the boat out (sorry) during their stay should look into commandeering the hotel's vintage yacht, Pinuccia. Hop aboard with a picnic hamper and a bottle or three of crisp, chilled white wine, and let the skipper guide you round Falmouth bay. They can rustle up a speedboat, too, if you're in the mood for something flashier. And faster.
And While You're There:
Stock up on homegrown fruit and veg from Curgurrell Farm where you'll also find some of the finest Cornish fish and shellfish all caught within five or six miles of the farm.