Best Restaurants in Barcelona | Departures
Find the very best in Catalan cuisine with our insider's guide
This month's 'Departures' provides you with information on 'better' things to do in Barcelona – it's our guide to everything and everywhere the discerning traveller needs to know. From the best bars in Barcelona and the best food in Barcelona, to the best Barcelona hotels, and the city's most impressive buildings and streets.
Barcelona has more bars and restaurants per capita than anywhere else in Europe, so it can feel a little overwhelming when you're planning where you'd like to go before your trip. This means that there's a huge gulf in quality from the best to the worst, but also that there are amazing and affordable dining experiences to be had throughout the city no matter when you come, or where you're staying.
Best Restaurants in Barcelona #1: La Masia Can Portell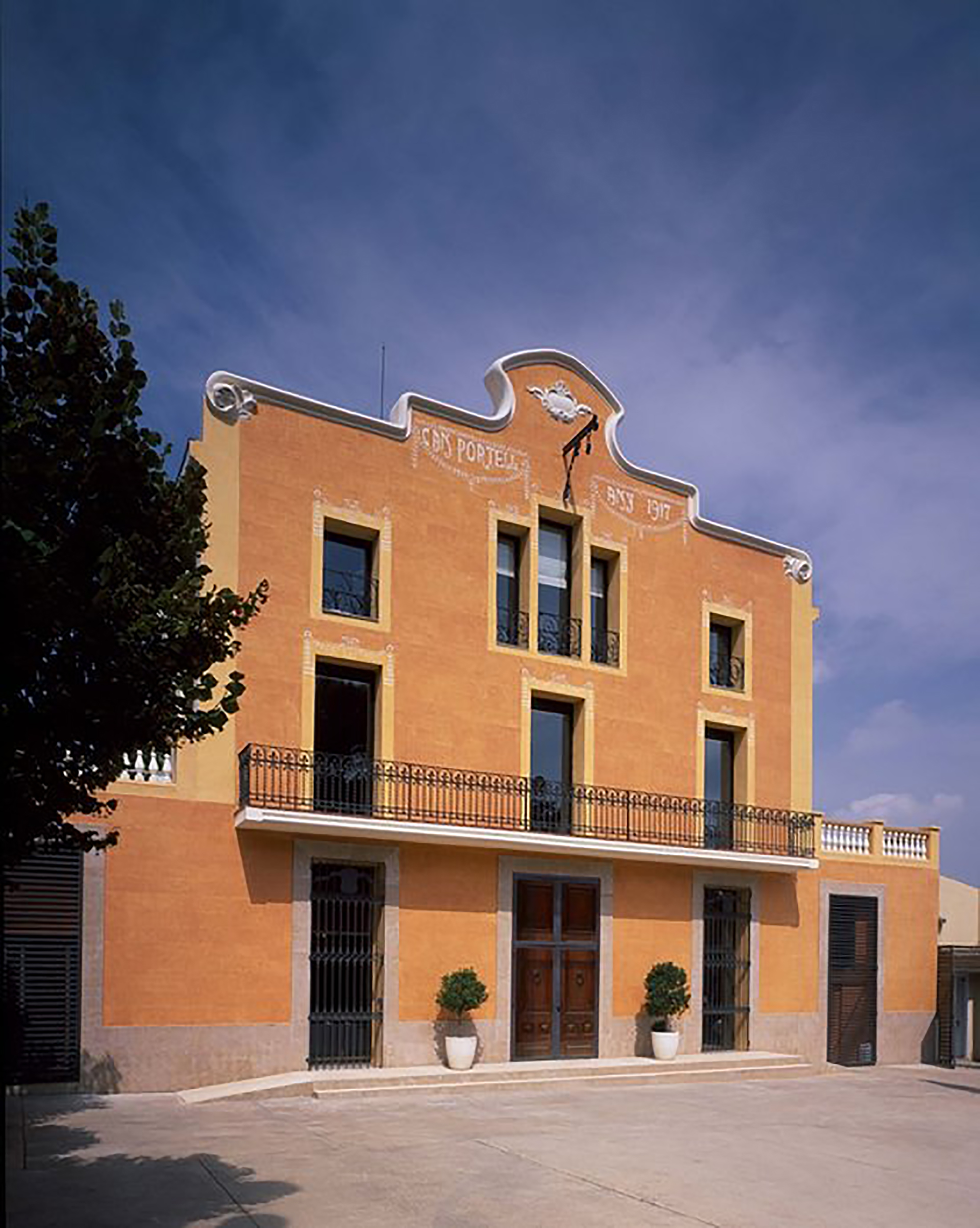 Each year between February and May, Catalonia harvests calçots, a kind of spring onion or scallion. During this time, all across Barcelona you'll find restaurants hosting calçotadas, as well as neighbourhood parties where you can enjoy barbecued calçots, meats, butifarra sausages and more. Served up with a special romesco sauce for dipping, calçots are sweet and delicious, and the perfect way to enjoy an authentic Catalan dining experience that you won't find back home.

Look out for neighbourhood calçotadas but if you want a finer dining experience, then head to La Masia Can Portell where you can enjoy calçots in the wonderful surroundings of Collserola natural park.
Best Restaurants in Barcelona #2: Restaurant Montiel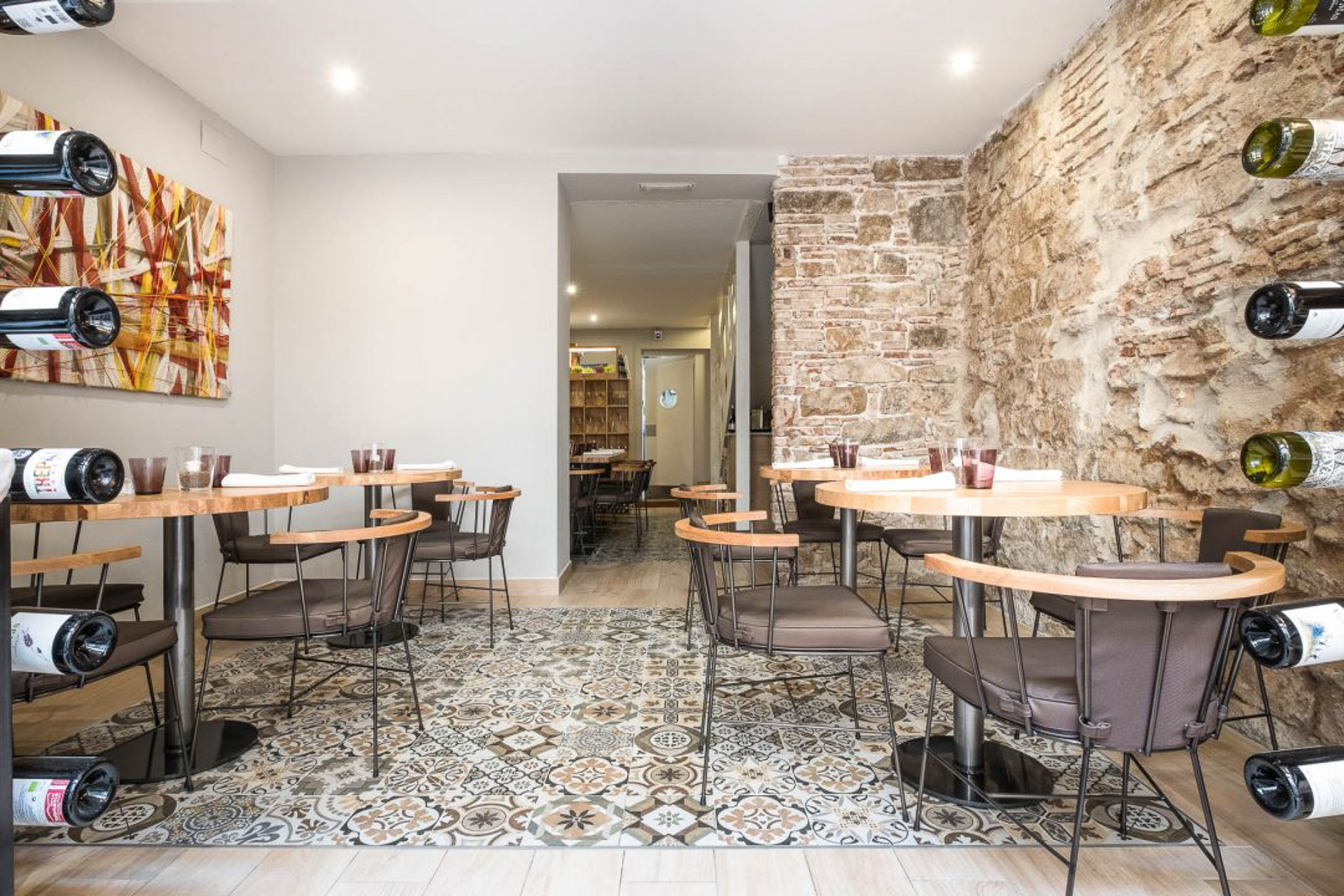 Hidden down a back alley in the hip and artistic area of El Born lies one of Barcelona's best restaurants. Restaurant Montiel is recommended by Michelin Guides, but is so unassuming from the outside that you could very easily walk past it. Once inside you'll be able to see its fantastic selection of wines, as well as a huge slab of jamon that will be cut fresh for you if you order it.

Go for the tasting menu and you'll enjoy 9 seasonal dishes, with fresh and local ingredients that your waiter will talk you through, one by one. The cuisine treads a line between traditional and creative, with gazpacho made from watermelon and mint served alongside classic tapas dishes, for example, and the privacy from the street really does make a meal here feel like a special, and secret, occasion.
Best Restaurants in Barcelona #3: All of Carrer Blai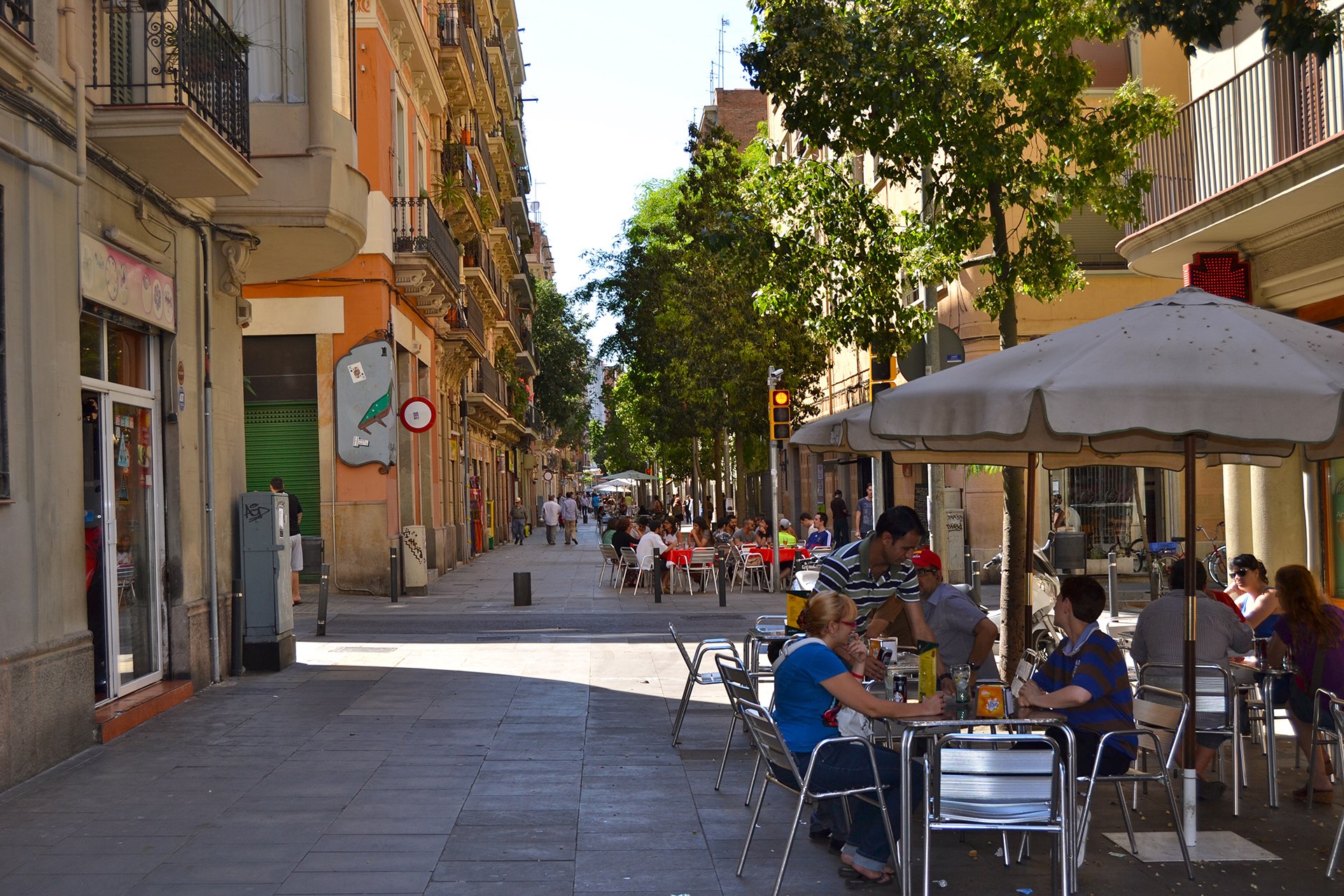 If, on the other hand, you prefer a lot of noise and chaos and socialising with your food then Carrer Blai in the Poble Sec neighbourhood is perfect for you. The entire street is lined with bars and restaurants, all with outdoor seating and terraces, serving up pintxos; meat, cheese, vegetables and more, all served on skewers. Simply take the pintxos that you fancy, order drinks to your table, and at the end you'll pay by handing your skewers back to the bar, with most pintxos costing between a euro or two euros each.

Best Restaurants in Barcelona #4: Pizza del Sortidor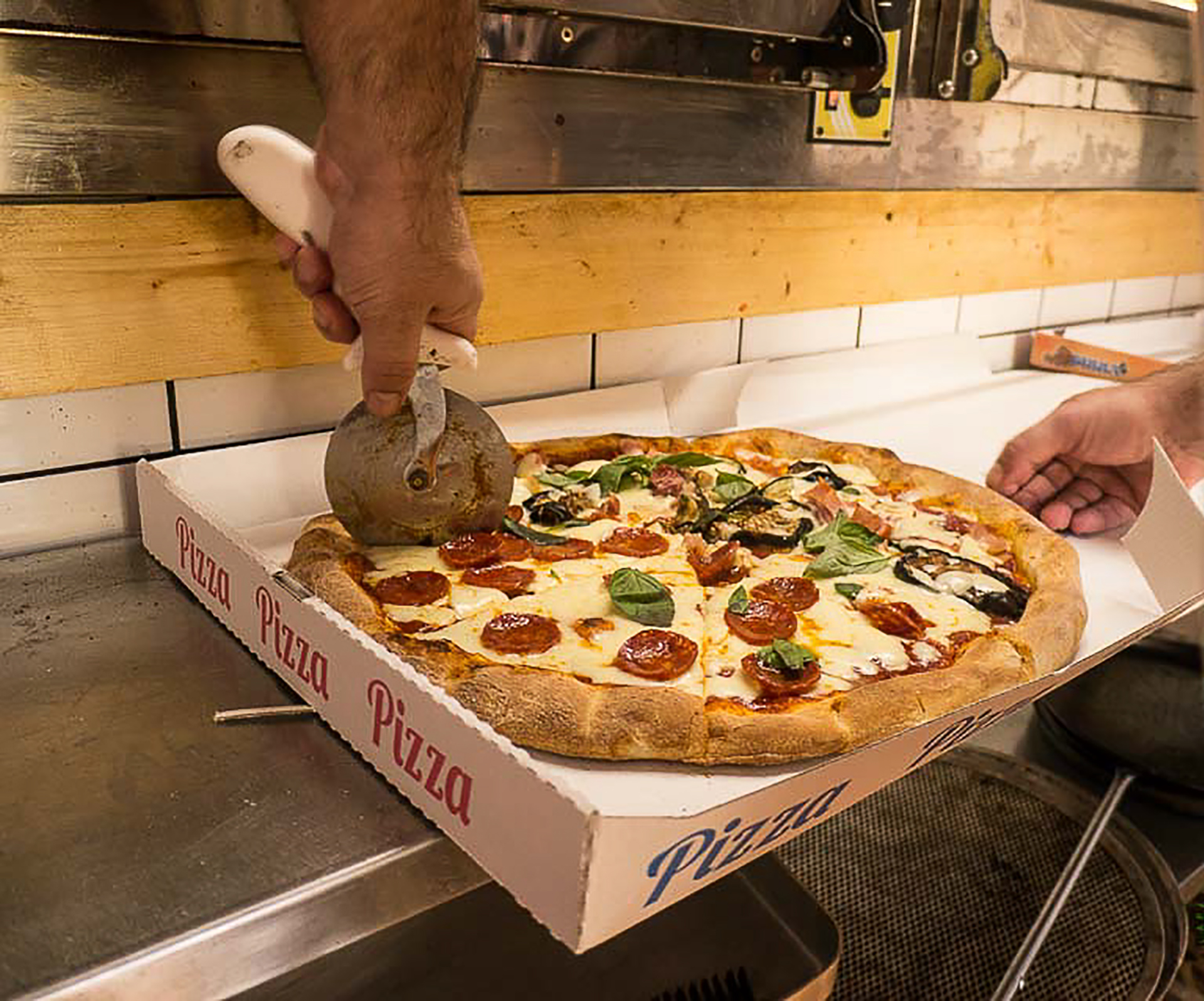 Poble Sec can also lay claim to Barcelona's best pizzeria, in the shape of Pizza del Sortidor. This no-frills establishment serves up authentic Neapolitan-style pizza cooked in a huge stone oven at the back of the restaurant. Come on Tuesdays or Wednesdays and any pizza from the extensive and creative menu costs just 8 euros. Be sure to come early though, as the restaurant's laid-back demeanour and excellent food makes it popular with locals, and it can fill up shortly after its 8pm opening.

Best Restaurants in Barcelona #5: Cat Bar Cat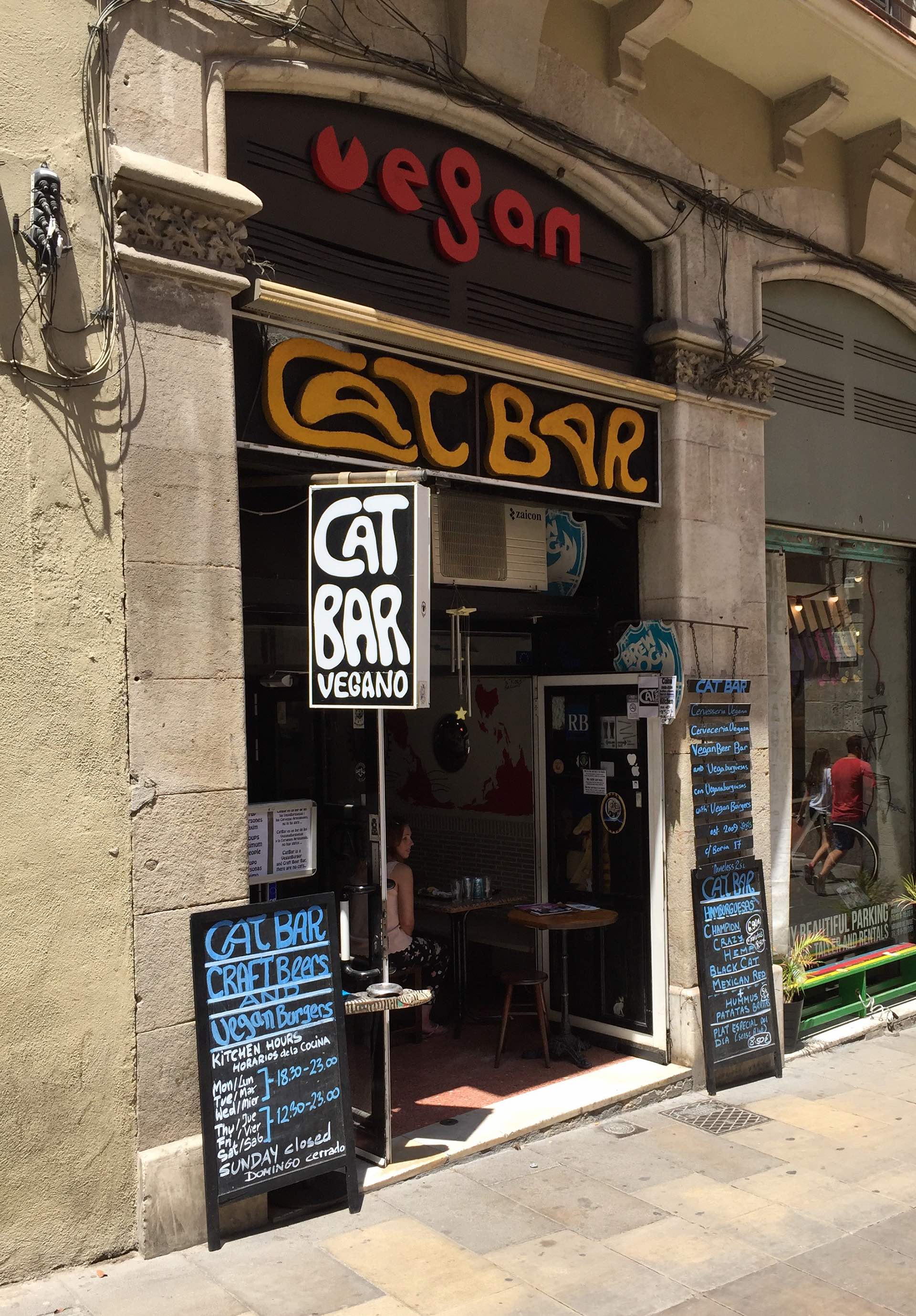 Compared to much of Spain, Barcelona is a haven for vegetarians and vegans, and one of the city's most beloved vegan restaurants is Cat Bar Cat. With a menu consisting of amazing vegan-friendly burgers, bravas and plenty more, as well as rotating specials, it's cool, chilled and friendly. The bar has a great selection of vegan-friendly craft beers and real ales, and its location (just off Via Laetana and Carrer Princesa) makes it an ideal lunch spot if you've been exploring El Born or the Gothic Quarter.
Paul Gibbins is a freelance journalist, based in Barcelona. Keep up with him on Twitter.