Beatniks and Bao | I Went to Madrid to Try and Become a Vegetarian Again
Is the carnivore capital of Europe the right place to rediscover your veggie mojo?
About six weeks ago, in a Chicago steak house, my three-year tenure as a vegetarian, and occasional pescatarian, came to an abrupt end. Since that 24oz T-Bone, low points have included a Greggs sausage roll, and multiple Bukowski-esque episodes in fried-chicken shops. On the surface, Madrid, a place notorious for its carnivore, asador culture, might seem an unlikely destination to rectify this situation. Yet Spain's capital is home to a burgeoning vegetarian and vegan scene, which I hoped could get me back on the meat-free path.
Madrid is a capital city that feels more like a big town. Its centre, which splinters from the main thoroughfare Gran Vía, is easy to lose yourself in, whether you're a grazing vegetarian or meat lover. Most of the city's veggie establishments can be found in the neighbourhood of Malasaña; a collection of pretty streets and squares where the city's lefty sorts congregate, and home to our first destination, Chillin' Cafe.
A hip vegan establishment founded by a guy called Harry – a Chinese twenty-something who might be the nicest man in the peninsula – Chillin' Cafe appears not only a dining spot for kids with the coolest haircuts in Madrid, but a general hub of beatnik activity.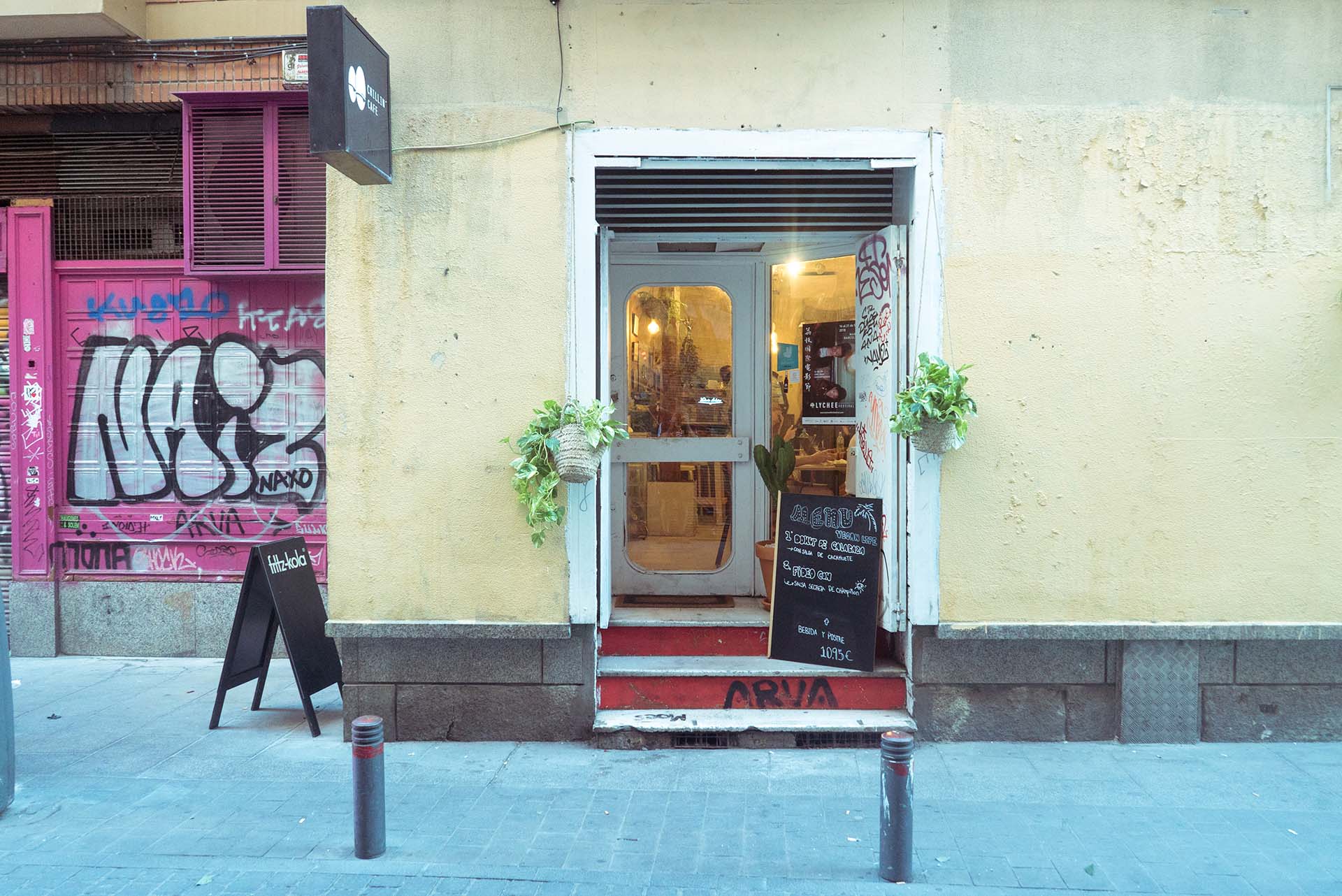 Contemporary art adorns the walls, whilst a smart SoundCloud playlist percolates the airwaves. Each day, the cafe has a different set menu for €12 (£10.62), which includes a starter, main, and desert, as well as a hot or cold drink. The kind of deal that could get a bullfighter off the pork chops.
The mixed vegetable soup was a highlight, whilst the Vietnamese Bao sandwich was startlingly good. I really couldn't tell if it had meat in it or not. A promising beginning on the road back to vegetables.
"I left feeling like vegan cuisine can be whatever it wants to be"
In Malasaña's largest square, Madrid's punks, street artists, and musicians drink cans of Mahou and frolic in the September sun. I sat for a while and talked with them, making note of their other veggie suggestions in the city. A name that re-occurred was Vega – a fine dining vegan restaurant situated just a few streets from where I was sat.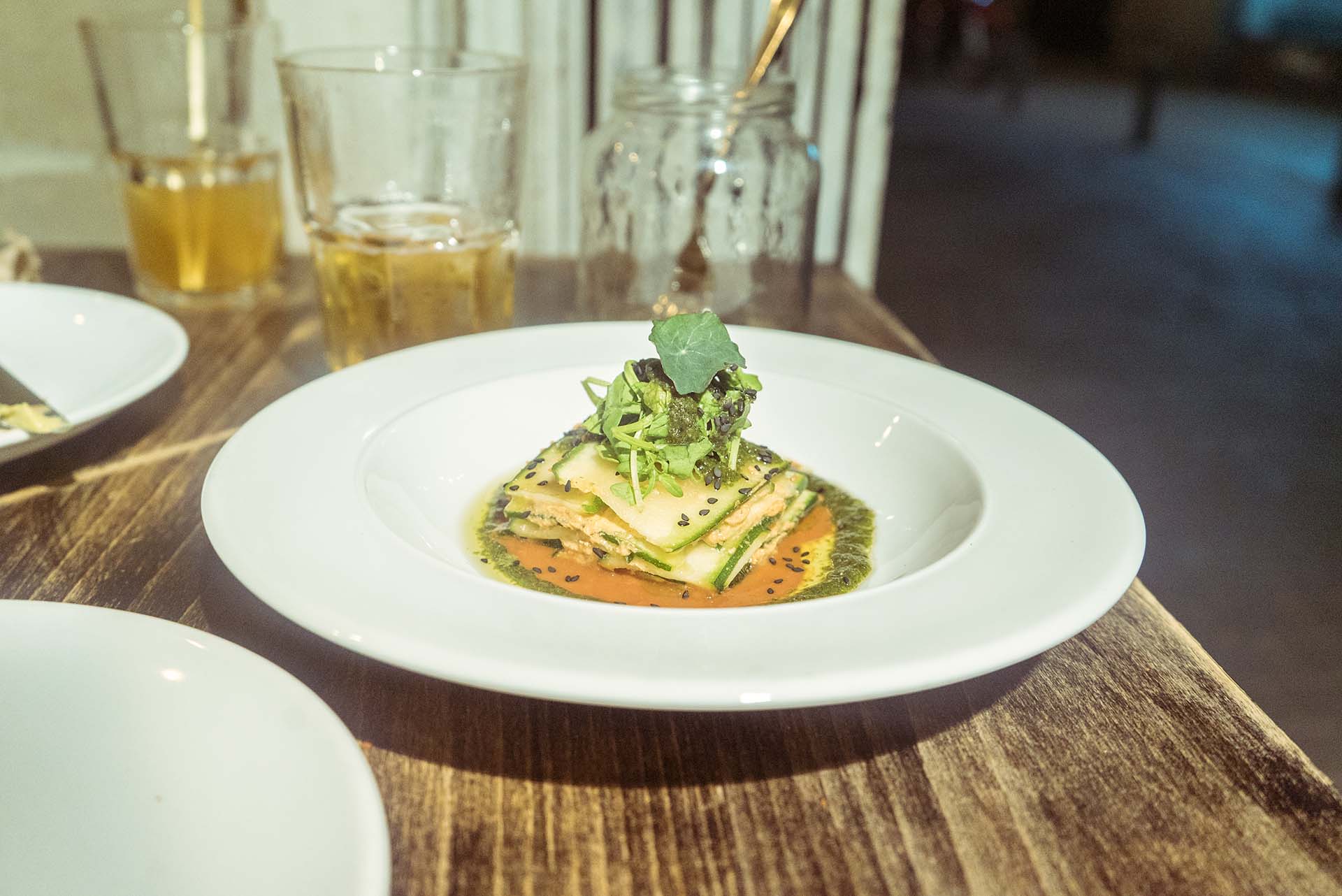 I phoned ahead to Vega and the next evening, I was sat at a table on a ground level terrace, watching city natives ebb and flow through the backstreets. A favourable experience, regardless of your dietary preferences.
The service was immaculate, as were a number of haute vegan tapas plates that arrive on our table. The mushroom croquettes – perhaps my favourite Spanish nibble – were bits of heaven rolled in breadcrumbs, whilst a miniature lasagne, and its near-perfect presentation, looked and tasted like something from a particularly talented Masterchef contestant.
Vega's reputation is well-earned. A restaurant doing just about everything right – from decor, to menu, to vibes – I left feeling like vegan cuisine can be whatever it wants to be.
On my last walk through Madrid's streets, I drank intermittent half-pints at a number of bars adorned with fine Spanish cedar. Each glass came with a small tapas plate: whether it's olives, tortilla, or something else. If England promoted this sort of snacking during drinking sessions, I'm certain there'd be less fighting at taxi ranks.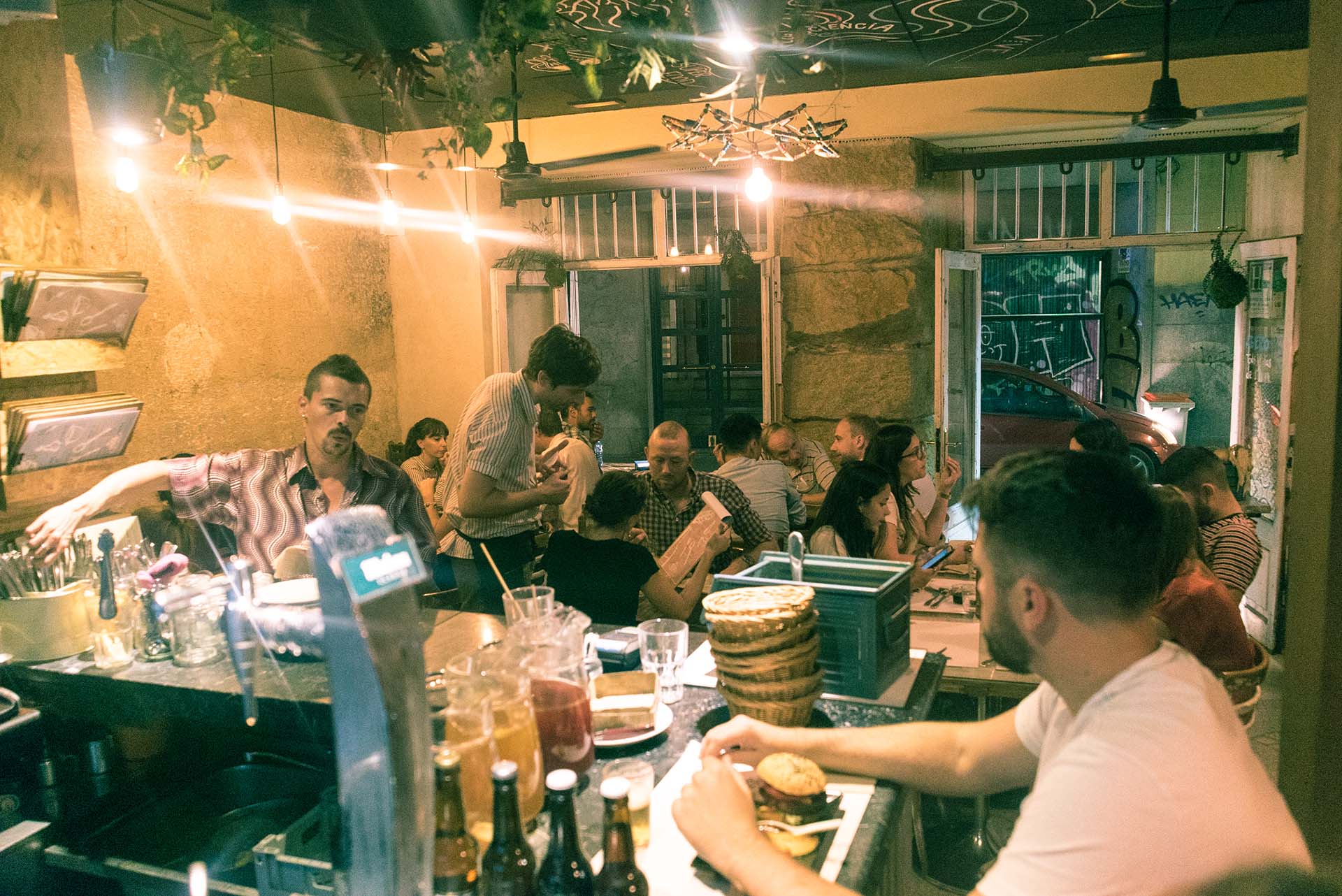 As the last day dawned, it became clear that I wasn't going to make it to all the places I wanted to. B-13 is a punk diner that serves much loved vegan burgers, whilst Delish is a vegan doughnut shop that I arrived at too late in the day to sample their goods (they sold out of their much coveted treats around mid-afternoon). However, the last location I did manage to get to could well have been the best spot.
Shi Shang is an all-you-can-eat Chinese vegan buffet. It's borderline astonishing that I hadn't encountered this concept before. This is the kind of place that veggies and vegans miss most: greasy, kind of wrong, and over-indulgent, but ultimately, absolutely necessary.
For €10 (£8.85), you can eat as much faux-prawn toast, dim sum and mock-duck as you want. It's a meat-free utopia. Although some of the dishes were hit-and-miss (just like their carnivorous Chinese counterparts), there were plenty of items to get excited about. Their sweet & sour tofu was like something you'd get in an English chippie, whilst pretty much all of the starters hit the spot. Even the decor is true to the specs of the traditional buffets you'd find in most city centres.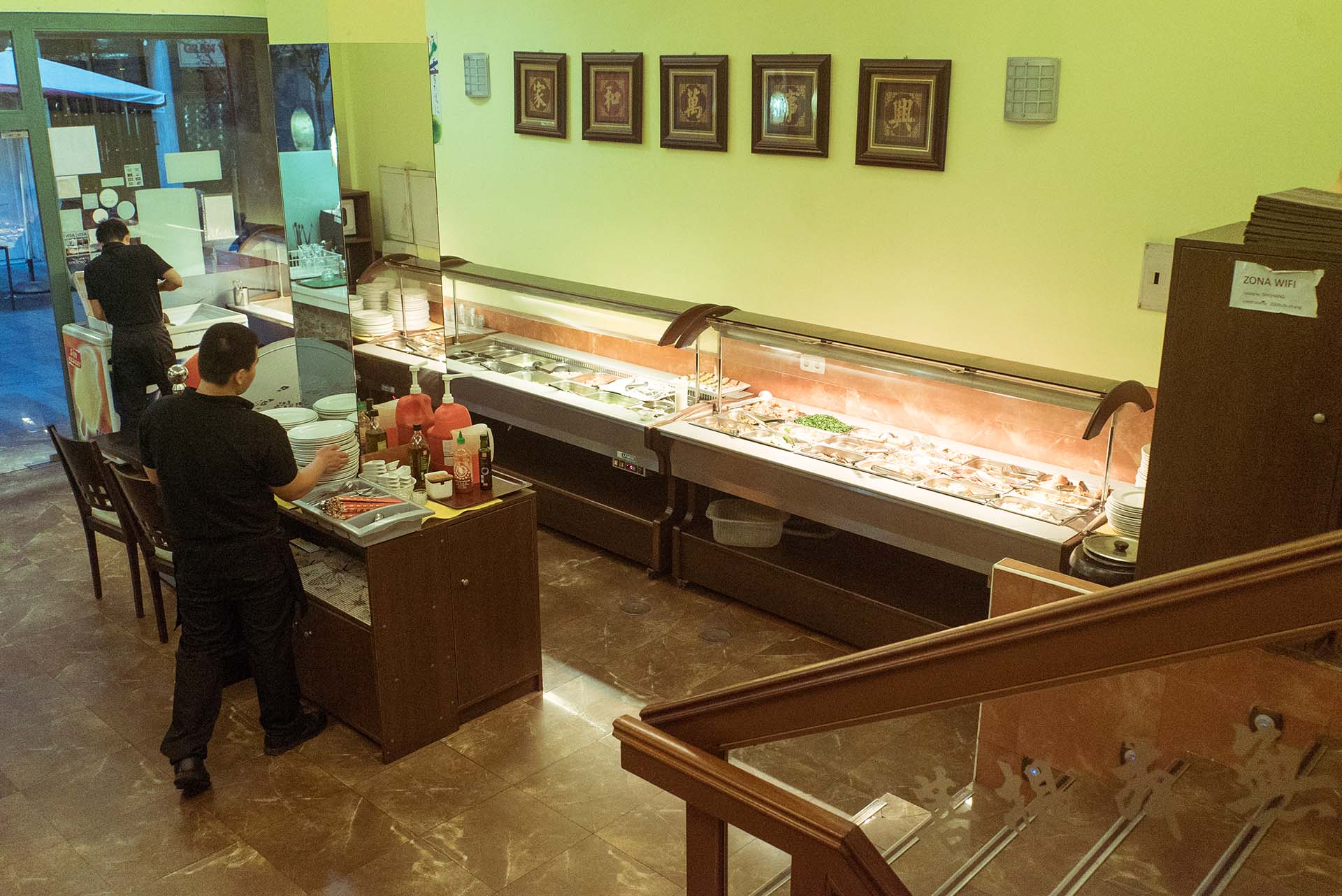 Amongst the informed, for a multitude of reasons, it's consensus that human meat consumption cannot continue in its current form. Less meat, and of a higher quality, is the line for most conscious moderates. However, whether you eat meat or not, good vegetarian and vegan restaurants should be on your radar.
Having observed restaurants and plates in Madrid that push the boundary of what veggie and vegan food can be, less meat in your life (or none) shouldn't be feared. Even in the lauded, traditionally meat-centric culture of Spain's capital, veggie options are not a lesser substitute to meat, but a culinary peer.
Jonathan Turton is a Liverpool-born freelance journalist, based in New York City. Keep up with him on Twitter.
Tagged: