Meet the DJ Behind the Croatian Festival Craze
Luke Unabomber is gearing up for a summer of fresh fish and Swiss chard.
Manchester, in many ways, is Luke Cowdrey's town. He's been putting on some the city's coolest events for the best part of a quarter of a century, and is responsible for uber-trendy small-plate restaurants Electrick, Volta, and the city-centre opulence of the Refuge. He's also the man to go to if you ever find yourself craving real deal Kurdish food on Rusholme's world-famous Curry Mile.

One half of the Unabombers, his DJ and production duo with Justin Crawford, Luke's Electric Chair nights became post-acid stuff of legend; proper parties for people who understood that a good party can approach the celestial. Their follow-up, the poly-sexual shindig Homoelectric has captivated the city's dancers in a similar fashion, and has become a pivotal fixture on the Manchester scene.
A curious, open-minded character with a deep passion for the finer things in life, Luke is proof that few things really matter more than great food and good music.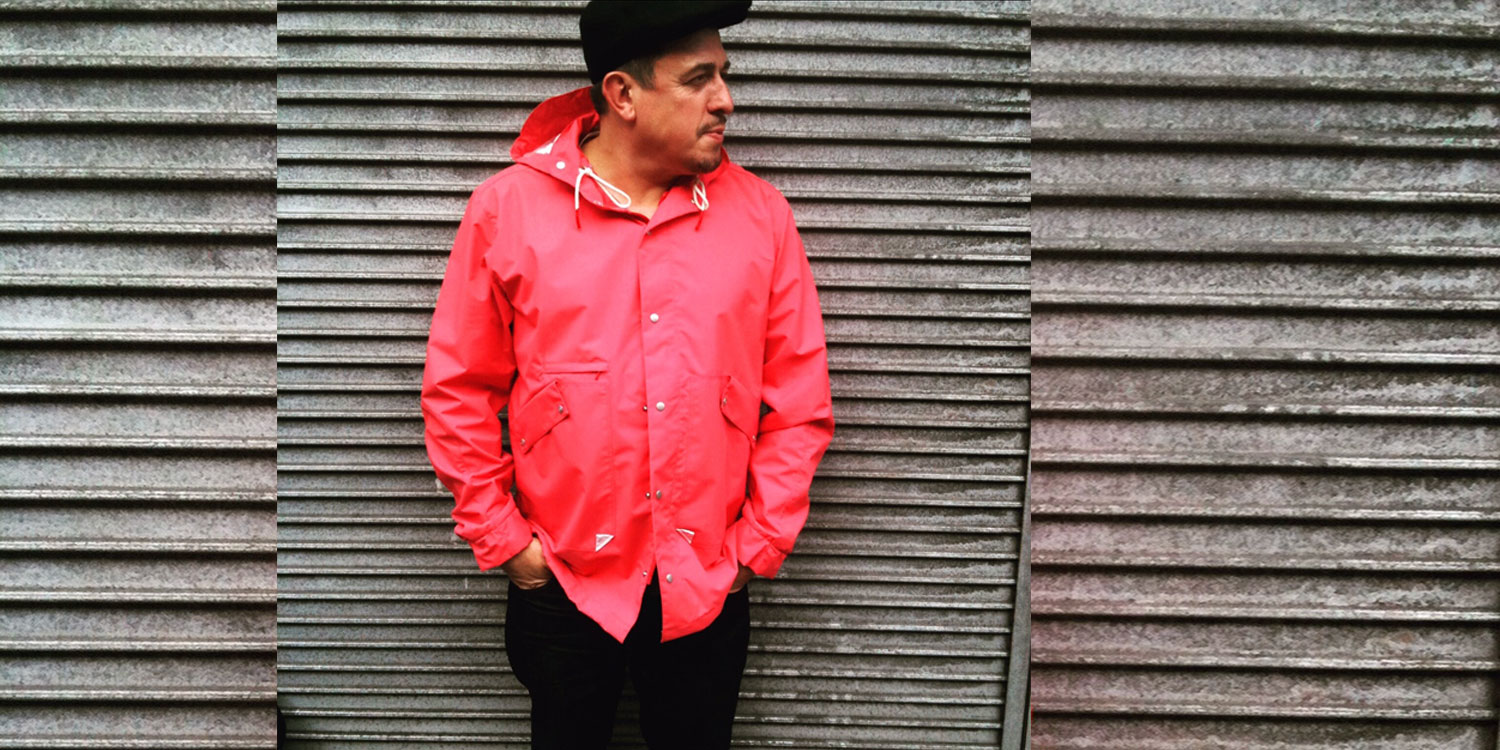 2005 was the year disco broke in Croatia, with the first edition of the Garden Festival. A few years after that the Unabombers decamped to Croatia, launching the much-loved Electric Elephant festival, which over the years played host to acts like Todd Terje, Jane Fitz and Kerri Chandler.
Since the inaugural EE, Croatian festivals have become all the rage, and for good reason. If you can think of a better way to spend a long summer weekend than gorging on fantastically fresh seafood, diving into water so blue it beggars belief, and then spending a night under the stars dancing to some of the best DJs going then…well, we're slightly worried about you.
Amuse caught up with Luke a few weeks before he heads to the high Adriatic seas for this year's incarnation of the Homoelectric boat party at Electric Elephant's spiritual successor, Love International. We've always thought of Luke as a bloke who knows how to live, so let him walk you through exactly what you should be putting in your Filofax as the nights draw out.
What's the one upcoming event you'd recommend to a festival-sceptic?
It has to be Love International. I reckon it is the real deal. Run for love and passion, not to make money. The lineups are always amazing, and you're guaranteed to be partying with people from all walks of life. There'll be 18-year-olds dancing with 50-year-olds. It is magical and it will change your life.
What festival, or festivals, would you visit for a work-free massive party?
Houghton down in Norfolk. And Glastonbury, of course, which is still the mothership. Nothing touches it.
And which is the one you're gutted to be missing due to work?
Gottwood.
Tell us about the festival that has the best level of hospitality.
Love International, again. It isn't about the VIPs and all that shit. You get looked after because they really do care. Best food and accommodation going.
Which is the last venue you played for the first time that blew you away?
Hidden. Its the best club in the country right now, under the watchful eye of HMP Strangeways in Manchester.
Give us the lowdown on an intimate venue you wish the whole world could fit in to.
The best venue ever is Barbarellas… the open air venue at the Garden in Tisno, Croatia where Electric Elephant was for seven years. Absolutely nothing compares. No rules, no corners, no roof—just freedom to play music that makes you dance within a forest under the stars with the most amazing sound. It's the Amnesia of modern times
Where are you really looking forward to eating while on the road over festival season?
I love casual food done properly. San Sebastian is the holy grail with an amazing provenance of product and Michelin level flavours but no ponce or ceremony. When I'm in Croatia it's all about the simplicity of grilled fresh fish and Swiss chard.
Are you getting an actual holiday this summer? If so, where are you off to?
I'm off to Madeira with my family. Chilled and not fashionable and off-grid
Where's the next Ibiza?
It was Tisno and it still is. The most amazing music in the last decade was here. Ibiza didn't touch it. No shithousing or big ket vest lads listening to Beatport house. Pure love and proper underground music.
Luke Unabomber is playing at Love International this July. He's also overseeing a massive party at the Refuge over the bank holiday weekend where he'll be joined by the likes of Nightmares on Wax, PBR Streetgang, and Moonboots. Head here for more info on the Electric Weekender.