As part of the collaboration between VICE and hotel brand ME by Meliá, Sam Zucker explored the beautiful vistas of Ibiza, taking in the best parts of the city and collecting recommendations from local tastemakers.
Photography Sam Zucker
"Don't believe the hype," says chef Matthieu Savariaud when I ask him what advice he would give people preparing to visit Ibiza. Matthieu is the head chef of the cosy bistro Es Terral, in the town center of Santa Eulària des Riu. The "hype", in this case, is the common misconception that the island is only about one thing: the party. Ibiza is known worldwide for all-night beach clubs and excess, but in reality, that's just a small part of what locals would describe as a unique island brimming with nature, art, excellent food, and a deep sense of spirituality and overall acceptance.
Matthieu is French and his menu is delicately Mediterranean with a touch of France stirred in. "Our menu evolves depending on the local farmers market; our best sellers contain 100% Ibiza produce, like the roasted octopus with seared Ibiza sausage and local herbs pesto," Matthieu tells me. Other star dishes include the crispy braised oxtail with creamy potatoes and the seasonal vegetable risotto.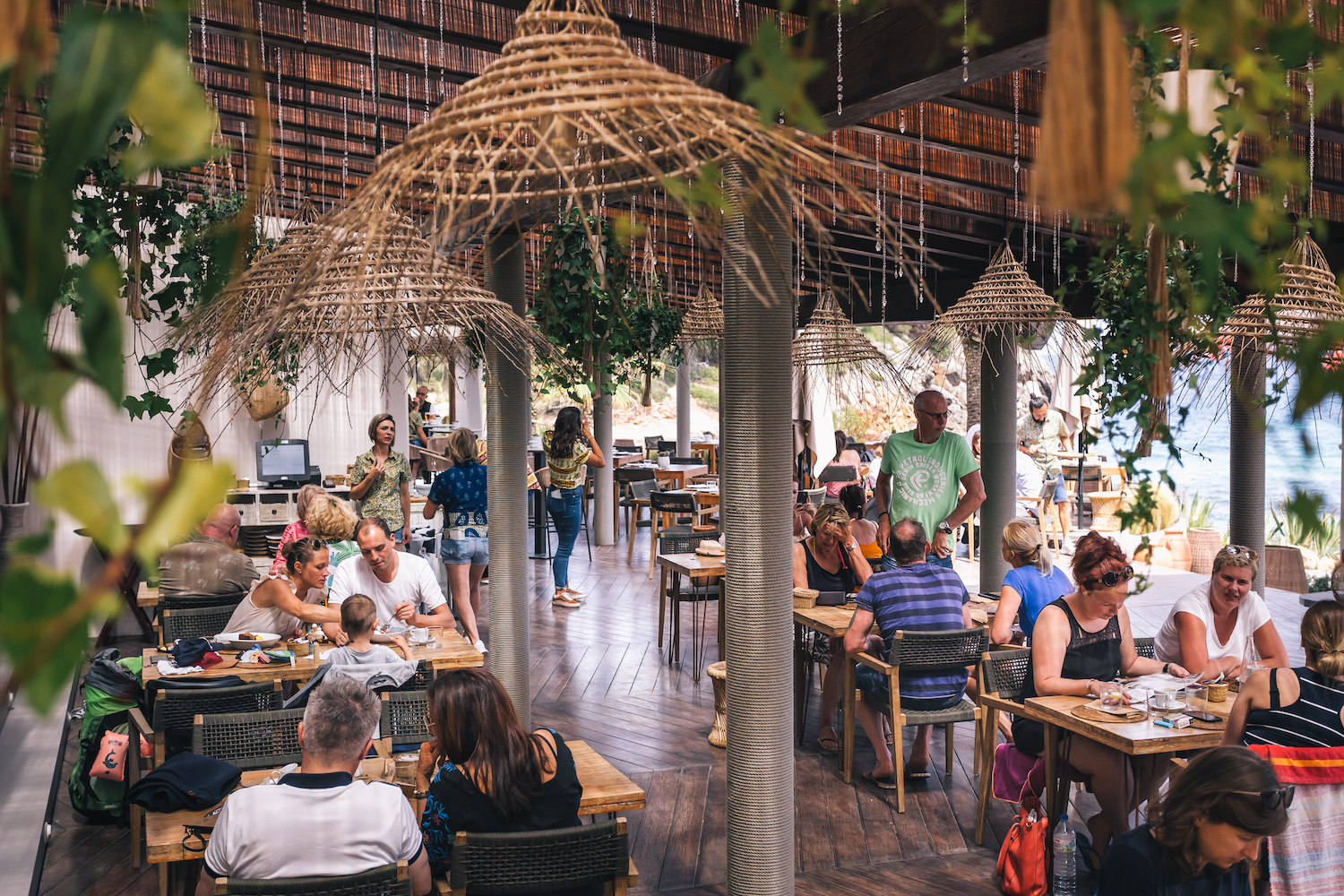 Matthieu does not hesitate in telling me that his favourite village in Ibiza is Santa Eulària, without a hint of a doubt. "It is a very peaceful village with all the services and the best urban beach on the island. Ibiza sunsets have become very popular, but the sunrise happens on this side of the island, and I still feel very grateful every time I get to enjoy it."
Santa Eulària des Riu, in the north of Ibiza, is known as one of the most relaxed and pristine parts of the island. Far removed from the tourist crowds in Ibiza Town's centre, and the wild nightlife of the port of San Antonio Abad, the area of Santa Eulària des Riu has great beaches, excellent restaurants, popular weekly markets, and, of course, the ME Ibiza hotel.
Just 10 minutes outside of the centre of Santa Eulària and perched on the edge of the sea, the ME Ibiza offers a perfect view of the sunrise each morning, bathing the hotel's wide pool deck and breakfast buffet in golden light — there's no more calming way to begin your day than with a seaside coffee while you plan your island adventures. The ME Ibiza, with its luxurious accommodations accented by a bohemian Ibiza aesthetic is the perfect base for exploring the best of the island by day. Don't miss the Radio ME Ibiza Rooftop Bar, with its own swimming pool, hot tubs, and elevated views of the rocky Ibiza landscape, dotted with stands of fragrant Mediterranean pines above turquoise water. The views from here cannot be missed and, as the bartenders are experts in mixing, the Ibizan landscape can be enjoyed with a cocktail in hand.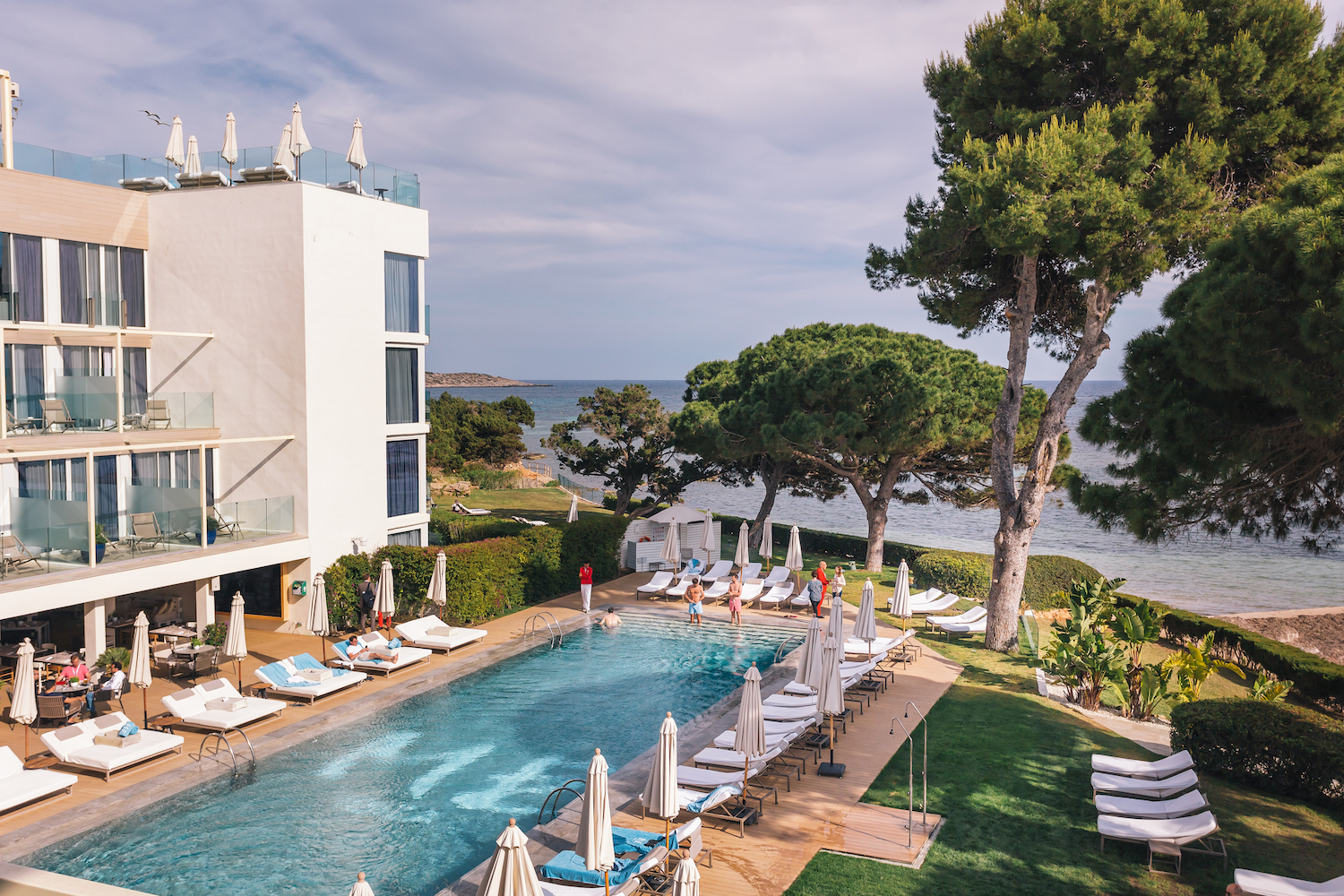 Ibiza has a huge variety of beaches, from the wide and sandy Playa d'en Bossa, with it's mega resorts and clubs, to remote and peaceful beaches like Es Pouet de sa Trinxa which is only accessible by foot. The car parks are usually small and little more than dirt patches which give way to woodland paths where the only thing you can hear is the chirps of birds and the hum of cicadas. These sounds slowly give way to the gentle lapping of waves and the soft chatter of local families enjoying a lunch at a chiringuito (beachside restaurant) like El Bigotes in the Cala Mastella, a quintessential restaurant where locals dig into the famous fish stew, bullit de peix, at wooden tables on a dock jutting out into the tranquil cove.
DJ Eva Pacifico is a self-described "sound shaman" and has been producing music, performing, and living in Ibiza for 30 years. As we chatted, Eva told me about her years dancing at Club Ku in the 1980s, about the record label, Ibizarre Records, she founded with her partner Lenny, and 15 years that she's been DJing at the Las Dalias hippy market, a true Ibiza institution.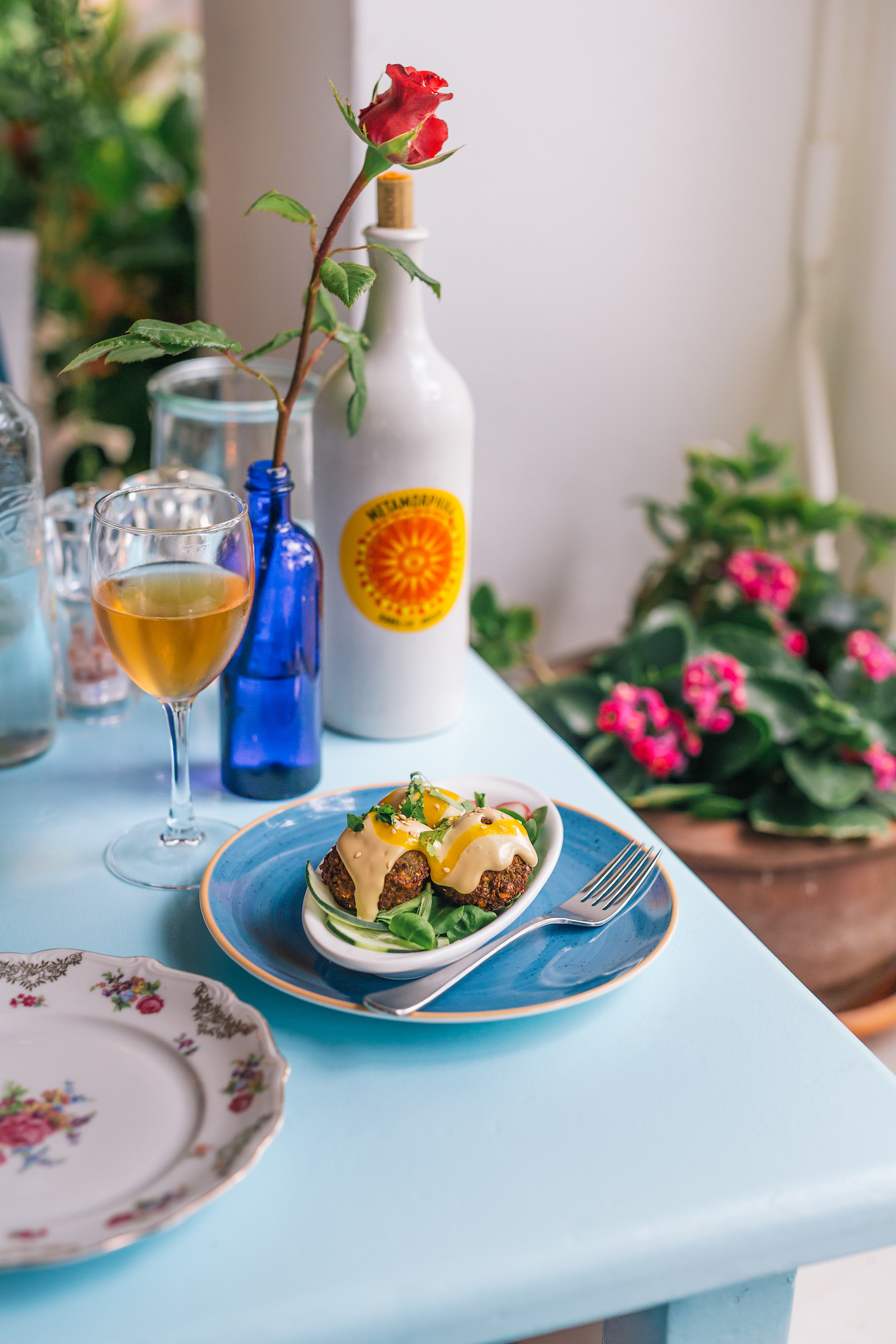 As with most locals, Eva prefers the quieter and more natural beaches on Ibiza. "I love Cala Benirras during the day for the beach and at sunset for the famous drum circles. I like Aguas Blancas beach for its waves, Cala Conta for sunset, and Es Pou des Lleo for utter tranquillity." Cala Conta is also a favourite of mine. The beach is long and sandy and every night in summer, people gather en masse to watch the sunset, often with a picnic right on the sand or at one of the tables of the Sunset Ashram beach bar and restaurant.
Another beach not to be missed is Sa Caleta. The red, rocky cliffs that surround this beach cove set an impressive backdrop and protect sunbathers from the wind. On the bluff above, you have great views and can discover an abandoned bunker from the Spanish Civil War, ruins of an ancient Phoenician settlement, and another cove, lined with fishermen's huts and dotted with small boats, bobbing at their moorings.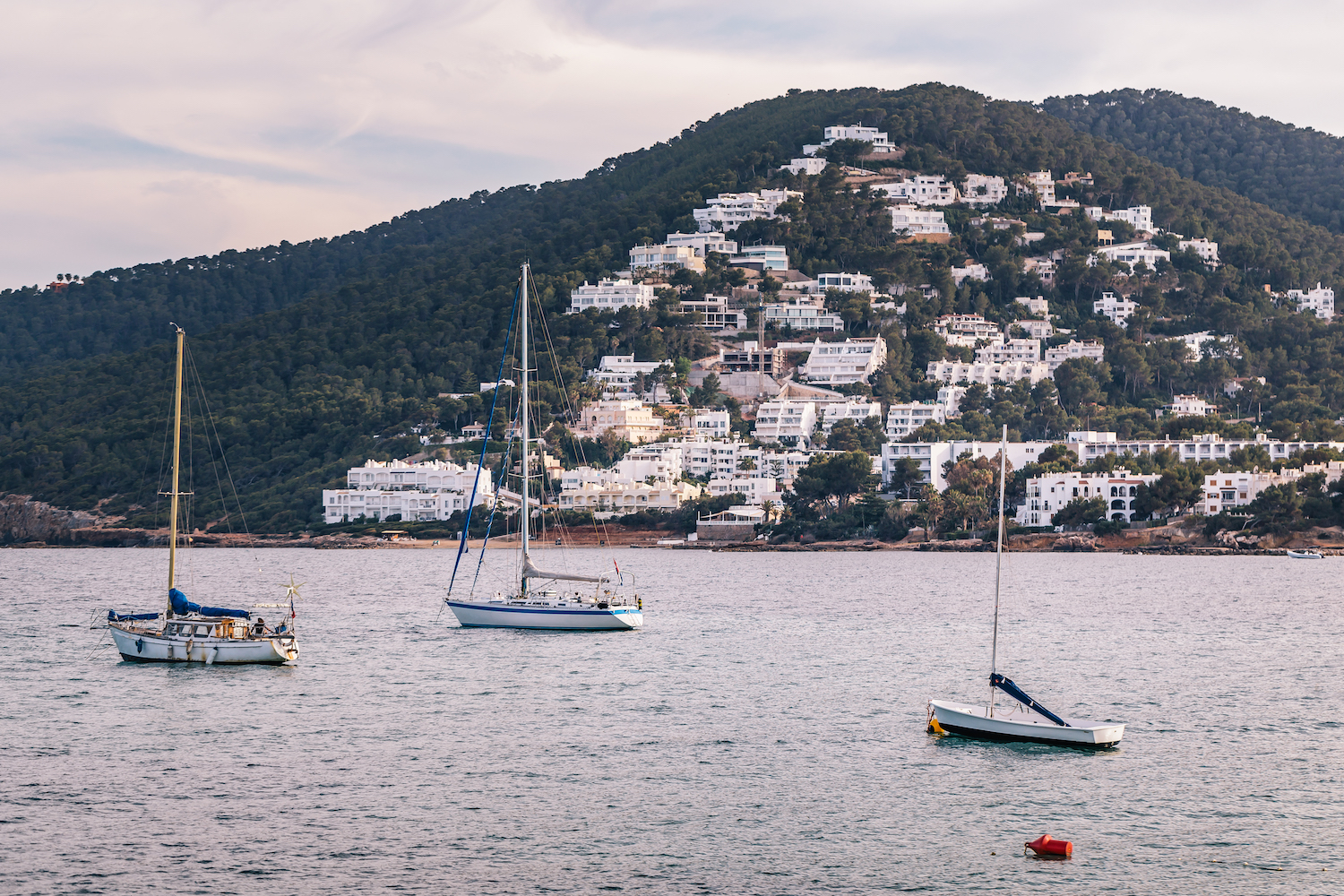 A day of sailing or yachting around the rugged coastline of Ibiza is a truly unique and authentic Ibiza experience. Miguel Sancho is co-owner of Beso Beach and CEO of Barco Ibiza, one of the islands premier yacht rental companies. Barco Ibiza rents yachts and sailboats of all sizes. The feeling of being out at sea and free to explore, mixed with the islands landscape, is truly magical. "Sail to nearby Formentera for lunch at Can Carlitos," recommends Miguel, where upscale tapas, paella, local seafood, and more are served just steps from the surf.
When not at the beach, one of my favourite things to do in Ibiza is wander around the winding, narrow stone maze of the Dalt Vila, the ancient city centre of Ibiza Town. The old streets and squares are cloaked in flowers and vines, and there's plenty of shopping in the area around the Mercat Vell (Old Market), which is also where you'll find the main entrance to the old city. Make your way to the street Carrer Major, which takes you all the way to the top of Ibiza Town and to the best views in the city.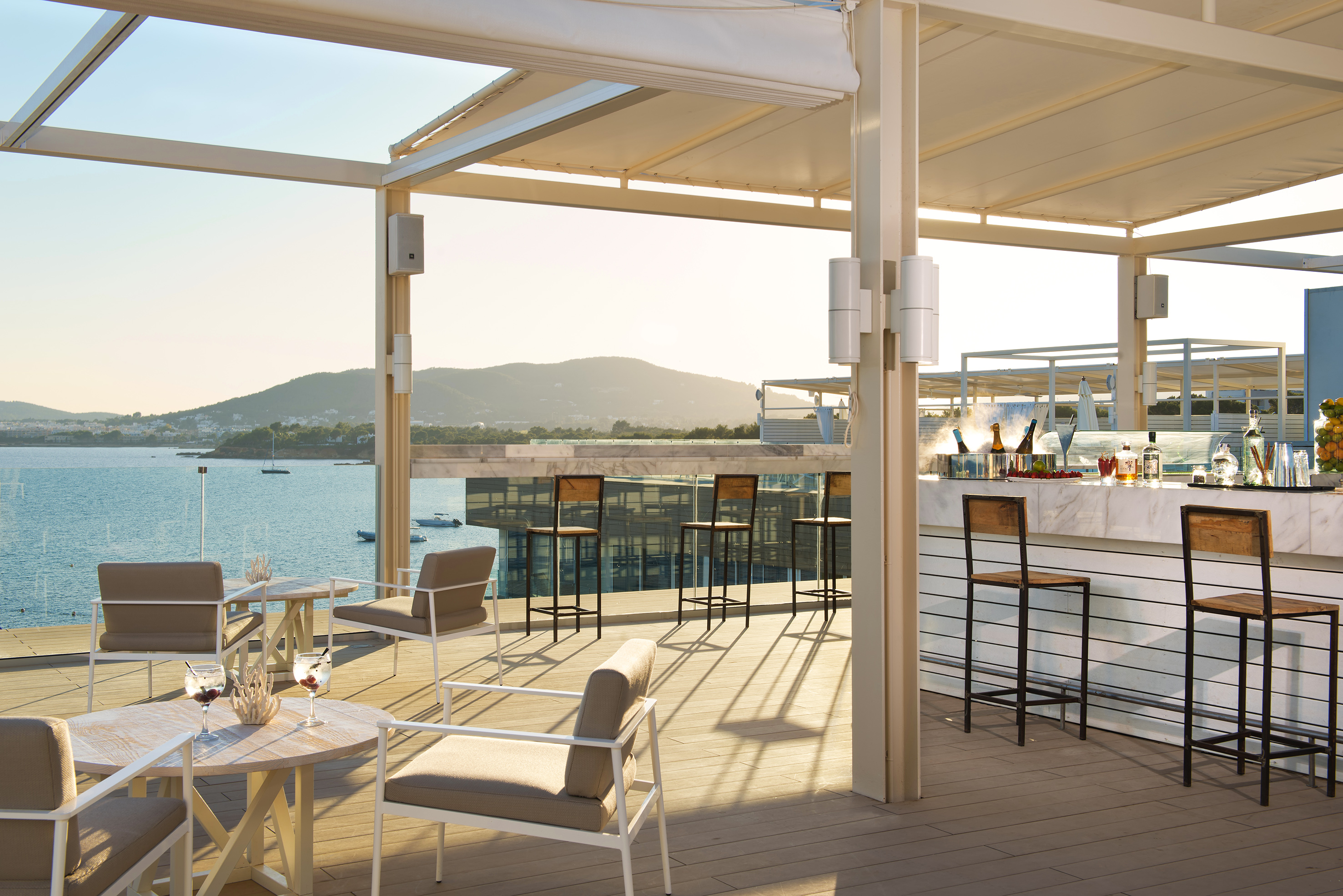 One of my favourite restaurants in Ibiza has to be La Paloma, a vibrant and eccentric restaurant serving Israeli food by day and Italian food by night, nestled in a verdant orchard in the small village in the north of the island. After years of living between India and her native Tuscany, founder and chef Daniela Prasuna Coppini finally settled in Ibiza. Running La Paloma for all these years has been a family effort. Daniela's daughter Mouji and son-in-law Amit, Israeli chef and business partner Nir Cohen, and Daniela's sister Samvega have all brought a wonderful energy to this unique space; an energy which was palpable while enjoying our lunch of tender falafel, buckwheat noodle salad, and a warm sandwich of aubergine and hummus with hardboiled eggs and spicy lemon confit. At night, their homemade pasta tagliatelle with prawns and the beef filet with balsamic vinegar and thyme are crowd favourites.
One restaurant that needs little introduction to Ibiza locals is Bambuddha. Another strong beacon that still shines from the hippie days of the island is the owner and local legend, Johnmoon, who founded the restaurant in 1999. The restaurant serves their trademarked 'MediterrAsian' cuisine, and "is inspired by the Ancient Spice Route from Spain, through Thailand, Vietnam, and Japan," Jonjon Moon tells me. Jonjon is the son of Johnmoon the elder. He is the restaurant manager and holder of the title, "Guardian of the Temple" — Bambuddha is a massive temple building, created in Bali, shipped to Ibiza, and assembled by Balinese craftsmen. Here, diners enjoy a la carte or omakase service, surrounded by curious spiritual artifacts and thickets of real, living bamboo. Jonjon continues, "'Conscious cuisine' and sustainability have been our main focuses these last years. We now have a farm just a few kilometres from Bambuddha where we grow most of our vegetables, fruit and herbs, without the use of pesticides or herbicides."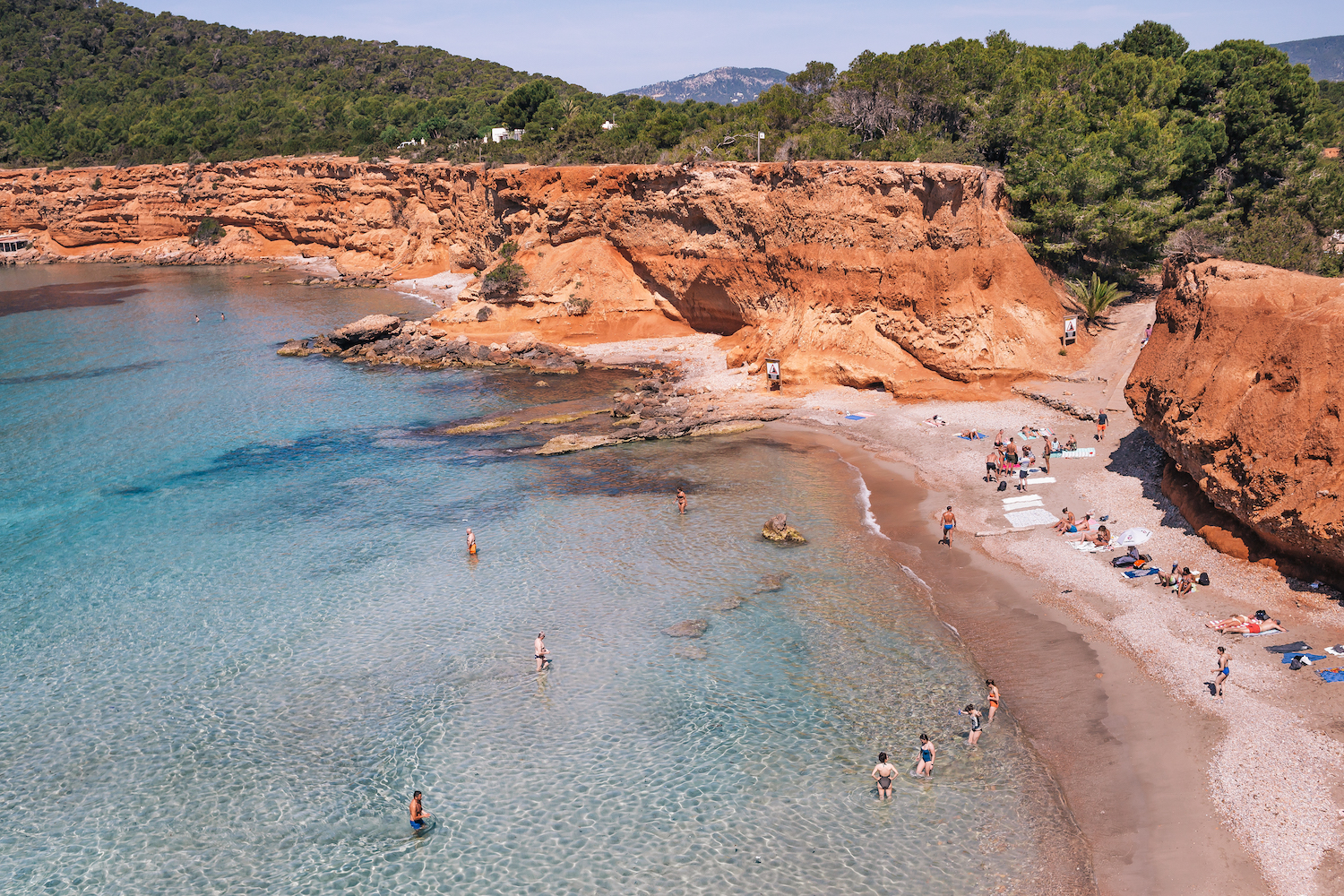 A few other restaurants worth exploring in Ibiza include the Aubergine, for vibrant Mediteranean food in a gorgeous surrounding; Amante and Aiyanna for a beachside dining experience; Es Ventall for a more modern Ibiza cuisine or Es Tragón for a fine dining experience that is both modern and creative. If you are looking for vegetarian and vegan options Wild Beets is definitely the place to go, also known for their specialty coffee. Finally, for some drinks with your dinner Petit Vermut has a fabulous vermouth, wine and tapas menu while Ibosim Brewhouse is known for their local craft beers.
No guide to Ibiza would be complete without a tour through the best of the island's nightlife and club scene. I caught up with a few of Ibiza's biggest DJs of the 2019 summer season. Egyptian DJ duo and trance music producers Aly & Fila have played at some of Ibiza's most famous venues, including Amnesia, Privilege, and Space. Check them out this summer when they DJ the Shine parties at Eden Ibiza. When they're not performing, they tell me that DC10, Heart, or Pacha is where you'd be likely to find them. DC10 was a popular answer with locals as well. Jonjon Moon of Bambuddha says that if you're only going to one club night, make it Circo Loco (Crazy Circus) on Mondays.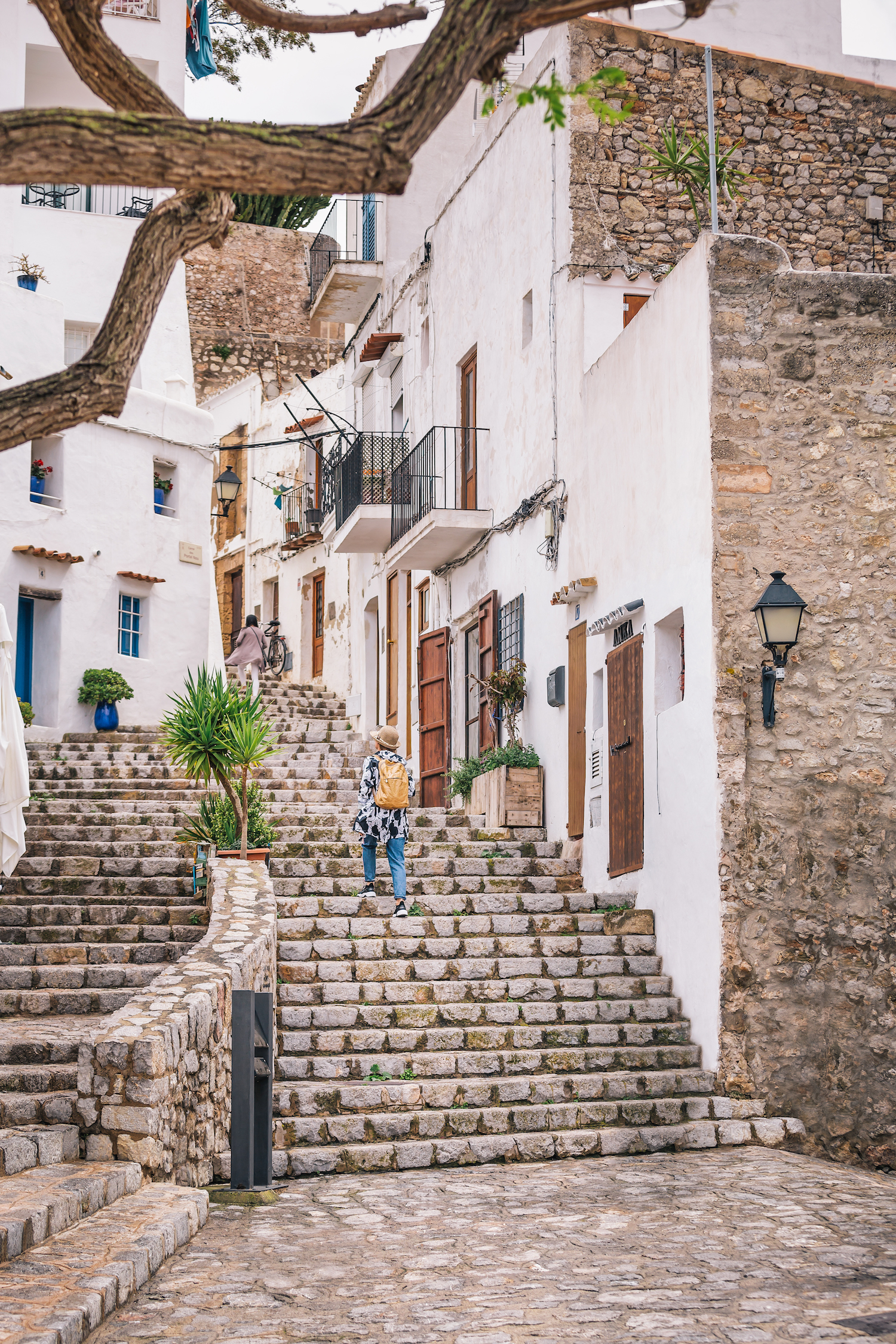 DJ duo and brothers Dimitri Vegas and Like Mike play music that stretches across multiple genres and spans most kinds of dance music. They are headlining at Ushuaïa Beach Club on Tuesday nights all summer long. "I think Ibiza has always been at the forefront of dance music, as it is predominantly a destination for people that know about the music and want to explore it further," says Dimitri. When I asked Mike about other places that they enjoy on the island, he tells me, "Café Mambo is an institution that everyone has to visit whilst in Ibiza, and you can find one of the best sunsets in the island from there."

A couple other clubs and party nights worth mentioning are the Woomoon Full Moon party at Cova Santa, and the famous Lío nightclub for cabaret, acrobatics, and a dose of classic Ibizan glitz and glamour.
Ibiza is home to countless local producers in the world of food and fashion where one can take a piece of the Island home with them. Ibiza Chili Co. have a trio of delicious Ibizan hot sauces that contain four types of chilies: Carolina Reaper, Trinidad 7 Pot, Chocolate Douglah, and Jigsaw, as well as one of Ibiza's most plentiful fruits, the nispero (loquat). Grown and produced in the north of the island, you can find the hot sauce at the Ses Escoles gourmet shop, Natura in Ibiza Town, and the Ibiza airport gift shop, amongst other locations. Also available in Ses Escoles is the Can Miquel Guasch, an olive oil produced from the groves and sold alongside other products at a Ses Escoles gourmet shop, inside the picturesque, old stone school house in the village of San Lorenzo.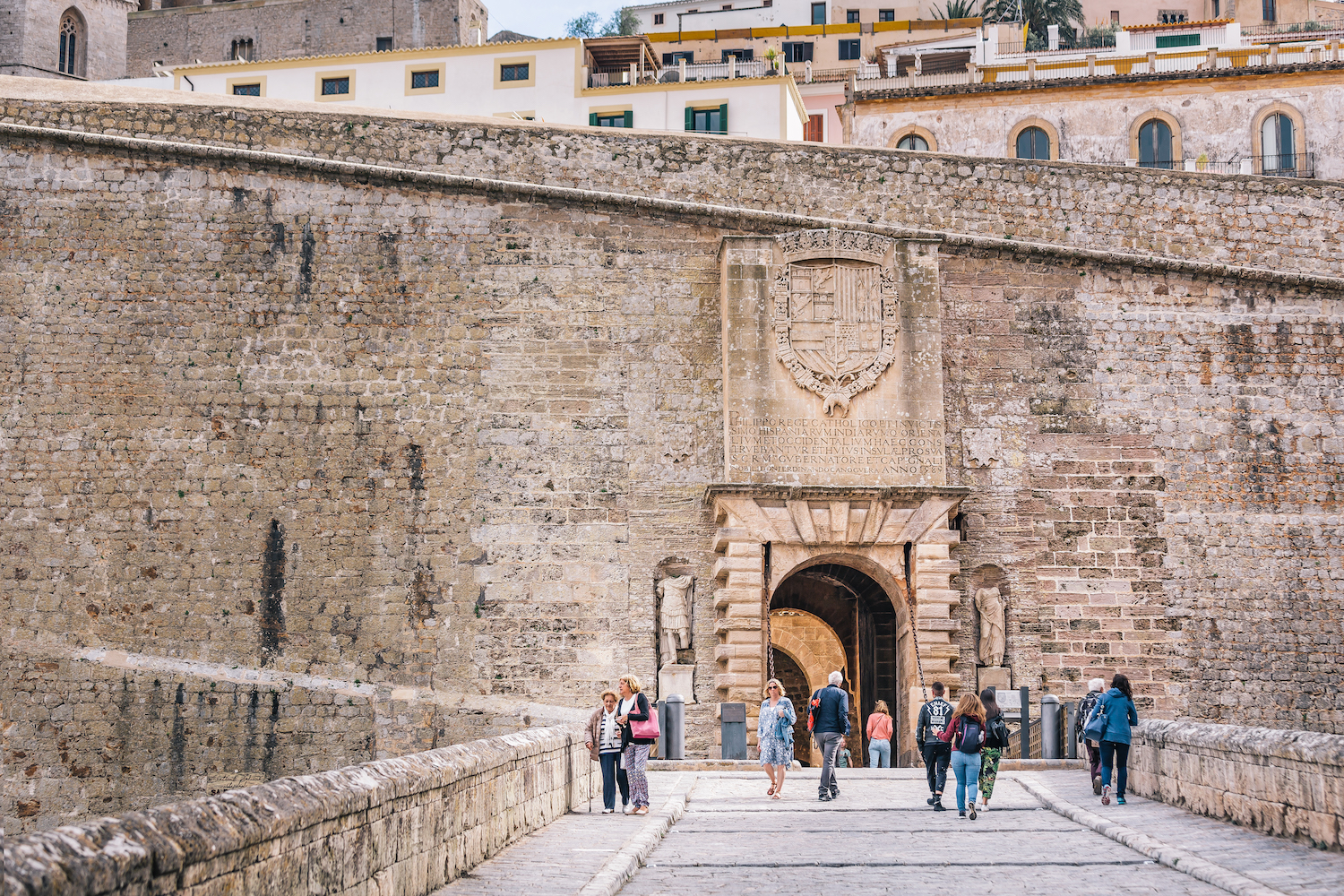 Alternatively, no drink is more famous on the island than the Hierbas Ibiçencas. A traditional anís liquor infused with 18 indigenous herbs from rosemary and mint to juniper and lemon peel. Hierbas de Ibiza from Can Fluxà is a flavourful digestive and an incredibly popular food souvenir that is available from La Sirena Art shopping centres across the island. For local wines, head to Ibizkus winery, located outside the village of Santa Eulària. One hour tours and tastings are also available from their website. Finally, for something truly Ibizan, get some Espadrilles from Espardenyes Torres. The espardenyes (espadrille) shoe is everywhere in Ibiza and Espardenyes Torres are true artesans, crafting shoes from intricate, hand-woven patterns that have made them into an iconic local brand. Find them at the San José Saturday market, as well as at the shops Stiu Ibiza and Origens Ibiza.

What more is there to say other than that Ibiza is what you make of it. It's a party and it's an escape. It's modern and it's ancient. It's healthy and it's indulgent. It's easy to find the side of Ibiza that most fits you, so keep your plans open, go with the flow, and see where the beat, the wind and the surf take you.
Find out more at #MEIbiza.