Forget Flip Flops | Why Sturdy Sandals Should be Your Summer Staple
No longer the sole preserve of musty geography teachers, a few fashionstas give us the low-down on the new must-have seasonal essentials.
There was a time when the very word 'sandal' sent shivers down the spine of any fashion conscious bloke. Sandals? Aren't they the sole preserve of musty geography teachers, and beer-bellied German holiday makers stomping up and down the promenades of the Costa Del Sol?
Nowadays a decent pair of Tevas or Malibus are a suitcase essential for the globally-minded man about town. Stand outside any trendy pub in any trendy area in any half-decent city in the UK and you'll see more bare toes than you might expect. Or want.
To be clear—we need to make a distinction here between "sandal" as a catch-all term that also includes the ever-popular pool slider and the fairly-maligned flip-flop, and the sturdy, solid, strap-heavy sandal itself. There's nothing wrong with sliders, and we'll say no more about flip-flops, but the rise of the dad-friendly heeled sandal is surprising to say the least.
Or is it? "Men's fashion has become a more talked about thing thanks to the internet," says Tayler Willson, who writes for independent menswear magazine Proper. "Blokes are more experimental with their clothing than they used to be."
"Aren't they the sole preserve of musty geography teachers, and beer-bellied German holidaymakers"
Like a lot of blokes who've decided to make the transition into fully-fledged sandaldom, Willson's first adult purchase was a classic Birkenstock number. The Arizona SFB might be the most stylish sandal out there—that natural leather upper! The adjustable buckles! A cork midsole with suede lining! A durable Ethylene Vinyl Acetate sole!—but like most matters sartorial, pulling it off takes self-confidence. "They [the Birkenstocks] looked shit on me, but I'd seen some cool folk wearing them before," Willson remembers. "Now I never wear anything for the sole purpose of fashion."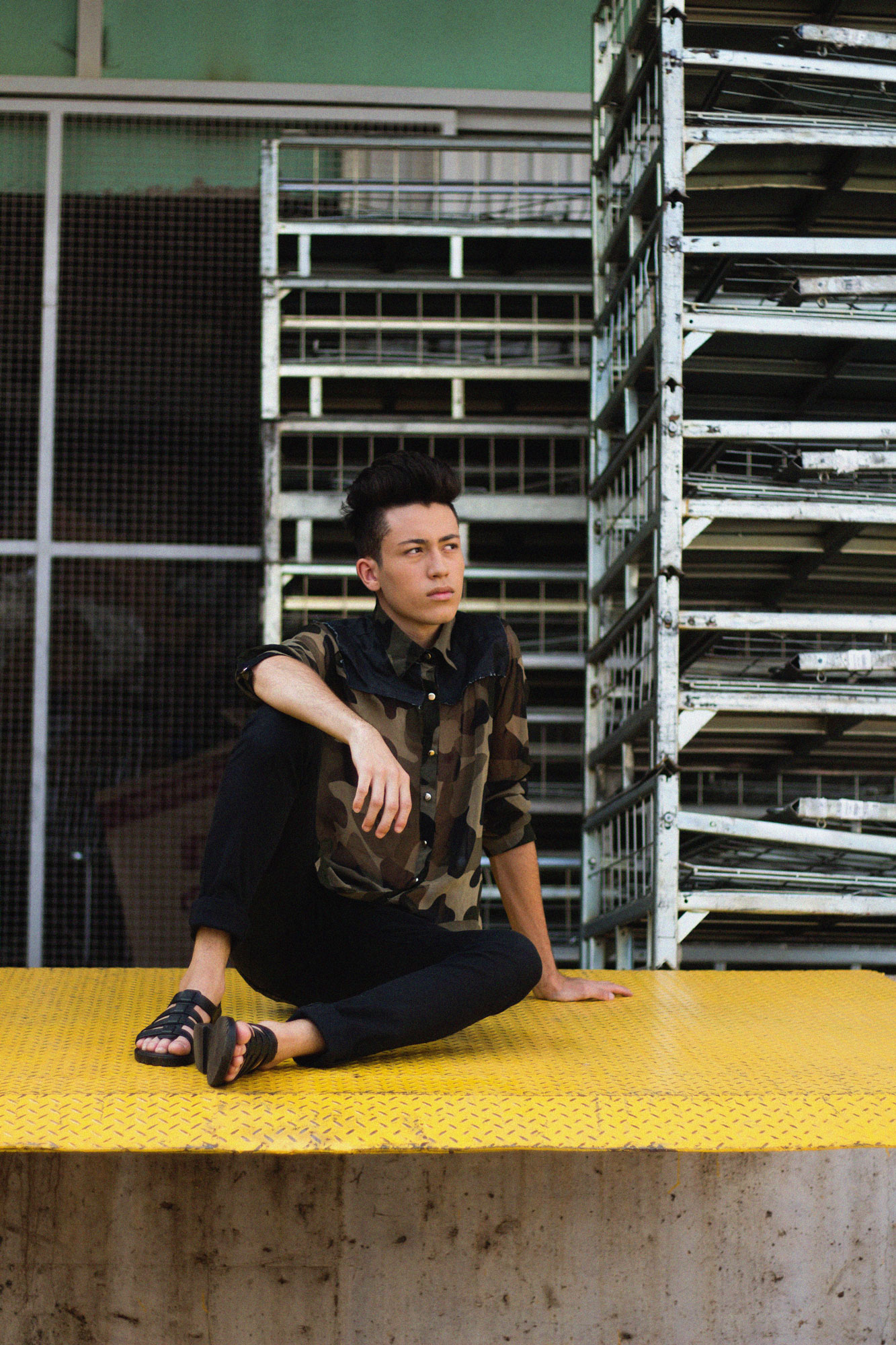 He's since graduated to the more technical models produced by American brand Teva. Teva's origin story hints at what gets a certain type of buyer interested in sandals in the first place. Former Grand Canyon river guide Mark Thatcher — no, not the one responsible for the failed 2004 Equatorial Guinea coup d'état attempt — attached an old Velcro watch strap to a flip-flop and created the kind of shoe that'd let the wearer live out their amphibious, adventurous daydreams.

This is the thing about sandals. Like super expensive Nigel Cabourn dungarees or a Universal Works baker's jacket, they convey a sense of authority and authenticity that the wearer may not actually possess. With the right pair, the Clarks TriSand Sun in black, perhaps, or maybe a North Face Hedgehog II, you can transform yourself from "bloke nipping to the corner shop at half four on a Sunday afternoon for teabags and a newspaper into an intrepid explorer ready to hike the living hell out of the nearest mountain range.
Oddly, our very own bona fide explorer, Amuse editor-at-large David de Rothschild, is less keen on them. When we asked him for his thoughts on the suitability of a sandal, his response was firm but fair—"I would rather go barefoot."
One man who you get the sense would walk to the ends of the earth in a decent pair of sandals is Steve Sanderson. Sanderson founded Manchester's premier work-and-leisurewear emporium Oi Polloi with Nigel Lawson in 2002, and they've been committed to stocking a wide-reaching array of sandals ever since.
Just like Willson, Sanderson's first excursion into the backless brave new world came in the form of a pair of Birkenstocks—paired with Stüssy beach pants and cream socks, back at the height of the acid house explosion in 1988. "They weren't really ideal for trips to the Hacienda," he admits, "but then again, neither were the Padmore & Barnes Wallabees I was wearing."
He cites that "wearing stuff that normally wouldn't go together," attitude as the breezeblock upon which his retail empire was built, likening it to wearing a super-technical outdoor jacket in a nightclub that's "hotter than an intense yoga class."
For Sanderson, and many other sandal converts, the absolute versatility of the shoe is a what makes it a summer staple. "They're not just for your jollies; they're suited for lounging around the pool or being on the beach, but they can be sharpened up for evenings out, too," he says. Steve even wears his around the house in the dead of winter, putting us and our tatty M&S slippers to shame.
The modern traveller — open-minded, open-toed — needs to be able to switch from business to pleasure in seconds, and few items can do this with the subtle panache of a good pair of sandals. OK, so we don't necessarily recommend rocking up to a meeting with a potential investor in a set of quasi-Jurassic Malibu Canyons, but slip into some suitably minimal sandals with a blazer and you're good to go. As soon as the meeting's over, whip your perfectly-pressed slim-fit chinos off and swap them for some tasteful APC short-shorts and start knocking back the cocktails with haste.
Oh, and we've finally got an answer to the age-old question that's preyed on the mind of anyone who's ever found themselves sat in a shoeshop with a sandal in their hand and a head full of doubts.
"Can you ever wear them with socks?" Steve asks. "I'm doing that right now."
Tagged: