Cine Por Mujeres | Inside Spain's First Feminist Film Festival
Meet the women shaking up Spanish cinema
April 2018 saw the inaugural edition of Cinema por mujeres, Spanish film festival that aimed to cut through the noise of the country's male-dominated movie industry. Local publication The Objective stated that the Madrid-based festival, in which only women participate, exhibit, and win awards, provided a platform for the capital to "position itself at the head of cinema and equality, offering a platform for the productions of Spanish women creators."
There are currently 102 female-focused film festivals spread across the globe, including events in Turkey, Israel, and South Korea, so why did it take so long for Spain to catch up? Festival director Carlota Alvarez is adamant that while there have previously been events that screened films directed by woman, this is the first fully-fledged festival. "Cine por mujeres was born with its own DNA that makes it substantially different from any other event previously organized," she tells me. "There were 29 films directed by women, a competitive section, premieres, and an international jury and awards."
A recent study conducted by the Spanish Association of Women Filmmakers and Audiovisual Media (CIMA) showed that 92% of the country's cinematic output is directed by men. In all the other industry jobs, such as photography, production or editing, female representation is only 26%. Yet 65% of the students in Spanish film schools are women. What, then, happens to these women when they graduate? And does Spain have a problem with accepting the validity of accepting female and female-identifying filmmakers?
"Female filmmakers are a minority, and women in Spain are subjected to gender-based violence and a persistent wage gap"
"Female filmmakers are still a minority here, and decision-makers in public and private television are men," says Alvarez. "Women in Spain are subjected to gender-based violence, and a persistent wage gap as well as a glass ceiling."
With the sobering stats in mind, I ask how the festival works towards a more equal industry. Part of it is providing a platform, but Alvarez also underlines the importance of "giving women a place to express themselves in seminars, roundtables, and workshops." She cites a recent master class led by Debra Zimmerman, executive director of Women Make Movies, a non-profit social enterprising organization that supports women filmmakers.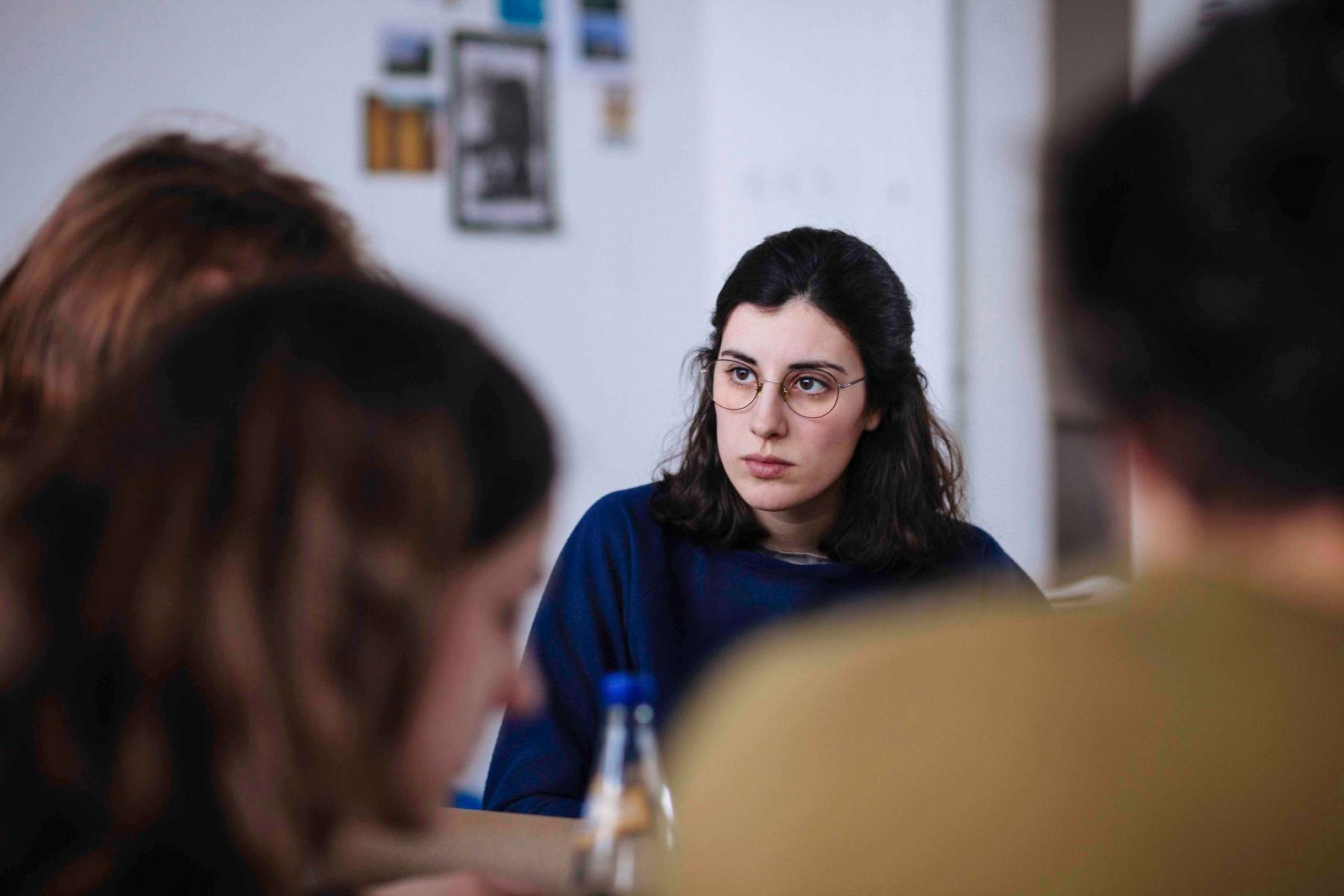 I contact Zimmerman to ask her how Cine por mujeres is making a difference. "There's an expression in the US – If you can see it, you can be it," she says. "Festivals like this give visibility to the work of women filmmakers and in the long term provide role models for a new generation of filmmakers. It reminds those in the industry that there are wonderful films by women filmmakers being made all over the world."
This year, Spain has also felt the waves of the post-Weinstein #MeToo movement ripple across the Atlantic. The country had its first-ever nationwide feminist strike, highlighting sexual discrimination, domestic violence, and the gender pay gap. Prior to that, at February's Goya Awards—the ceremony which is, in essence, Spain's equivalent of the Oscars—attendees carried red fans emblazoned with #MÁSMUJERES ( more women) slogans to address the industry's inequality.

At the same ceremony, in which only 27% of nominees were women, there was no shortage of rallying cries for change. Carla Simon, whose film Summer 1993 bagged three awards, said that Spain simply "needs more women filmmakers". Nora Navas, Vice President of the Spanish Film Academy, was simple with her demands. "We need directors, screenwriters, directors of photography, scripts, technicians, composers — equal in number to men."
How, though, had those moments, this movement, bolstered female visibility in the country's film industry. Alvarez describes "a new wave of feminism rising in Spain," citing the mass International Womens' Day action on the 8th of March, in which 5.3 million people walked out of work across Madrid, Barcelona, Bilbao, Seville and Pamplona, as a prime example of how the country as a whole is having to reconsider its attitudes toward women.
"We need directors, screenwriters, directors of photography, scripts, technicians, composers — equal in number to men."
"The #MeToo movement has definitely made the press pay more attention to women, but many more actions and events are needed to boost their visibility," Alvarez says. She's always aware that, in the end, "hashtags aren't enough."
"Yes, they help promotion in social networks, but to bring significant change we need more than likes and followers. We need the adoption of specific legislative measures as well as a change of mentality in the industry, as it constitutes a reflection of society."
When I speak to Barbara Zecchi, the Founder and Director of the Gynocine Project: History of Spanish Women's Cinema, and Head of the Film Studies Program at the University of Massachusetts, she tells me there are significant indications of change. "The #MeToo and #MÁSMUJERES movements are contributing to an awareness of discrimination among women filmmakers," she says, pointing out that in Spain, "a fundamental turning point has been the creation of CIMA in 2006. Since its foundation, it has established a dialogue with feminist film criticism and theory and has carried out several campaigns to denounce the inequality of women in the film and television industry, with #MÁSMUJERES as its latest. Never has such a struggle had so much media visibility as it has today."
Madrid-based culture writer Mariló García agrees that #MÁSMUJERES and its highlighting of the dearth of female filmmakers is making a difference. "It's having a global impact. Feminism triumphed at the Goya Awards thanks to #MeToo and CIMA's #MÁSMUJERES fans. Campaigns such as these have denounced the situation of imbalance and showed determination to repair it." She also says festivals like Cine por mujeres play a crucial role. "When movies made by women win prizes, things change, and festivals like this are the best showcase."
There's an optimistic spirit among the women I speak to in Spain, but also a sense that there's still a great deal to be done. Despite the fact that two women directors won Goyas this year (Isabel Coixet for The Bookshop, Carla Simon for Summer 1993), the stats speak for themselves. "Yes, there is growing attention on women directors," says Alvarez, "but women still have lower budgets than their male counterparts. There are fewer women producers with their own production companies, while the work of photographers, editors, etc., has no visibility at all."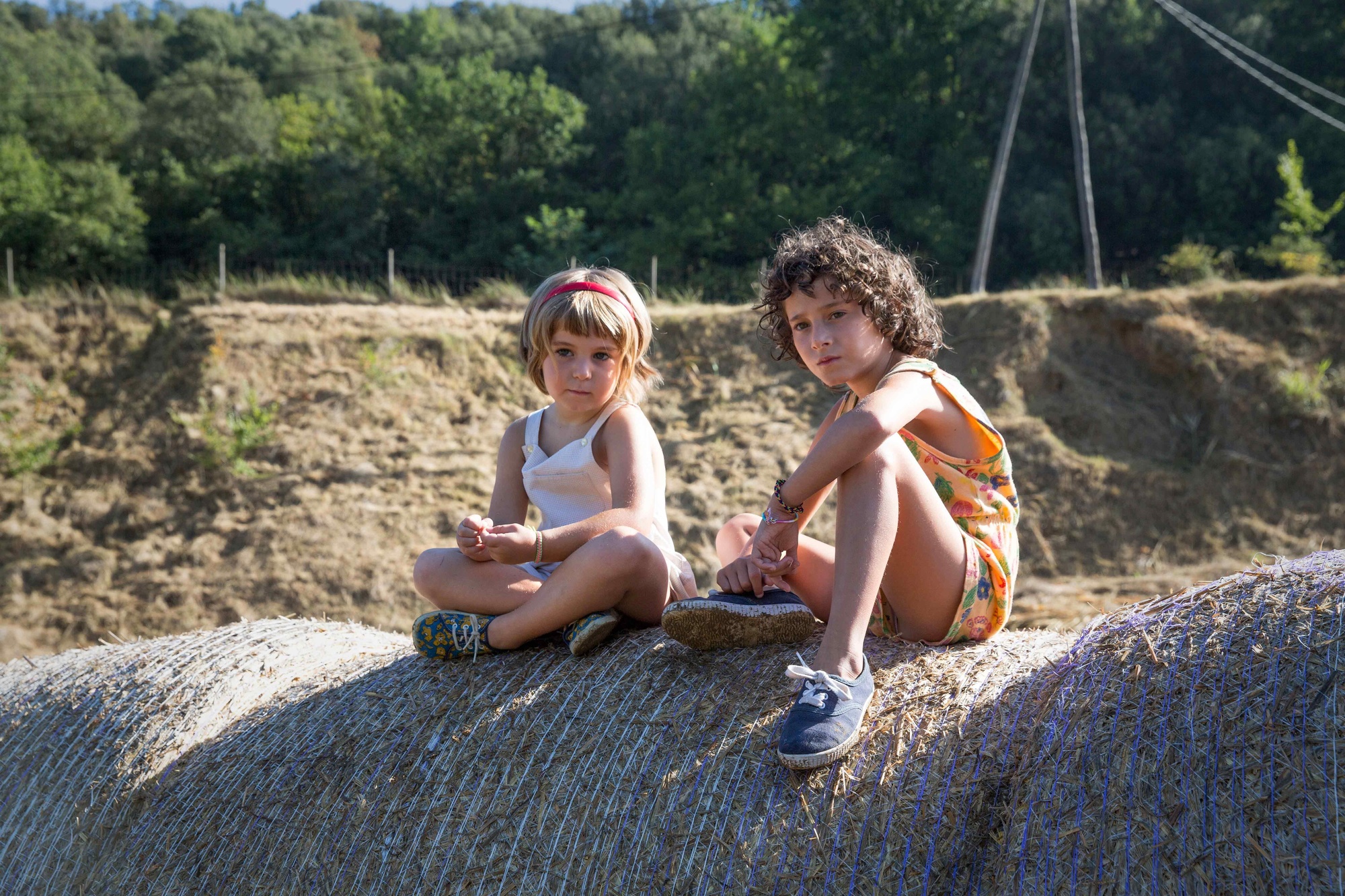 In the spirit of Bikini Kill frontwoman Kathleen Hanna's "girls to the front" battle cry, Cine por mujeres is propelling women to the front of the stage, making them visible, amplifying their voices and their visions. Here, the creative voices that aren't afforded the same level of opportunity by simple fact of possessing an XX chromosome are handed a metaphorical megaphone. As Hanna pleaded in the documentary The Punk Singer, "All girls to the front; all boys be cool, for once in your lives. Go back!"

At a time in Spain when, and this really does bear repeating, men direct 92% of all films produced, a festival like this in the capital is timely and urgent. "It gives visibility to a production that otherwise would be ignored," says Zecchi. "If not the suppression of the endemic privileges of men in the film industry, let alone in society, these spaces create awareness and public dialogue."
Dialogue, debates, decisions made by women—the wheels of change are in motion in the Spanish capital. Cine por mujeres, with its bulldog tenacity, is fostering a new generation of female voices, and most importantly, for young girls with dreams and aspirations of working in movies, its punch-the-air celebration of women filmmakers says to them: Yes, you can do this too.
The narrow cinematic lens though which we've viewed the world for so long is slowly but surely expanding, with the lesser-seen corner of storytelling coming into sharp focus. And as Zimmerman says: "If you can see it, you can be it."
Oliver Lunn is a freelance writer based in London.