Best Food in NYC | Departures
Take a bite out of the Big Apple like a native New Yorker, with our best spots to eat in the city
This month's 'Departures' provides you with information on 'better' things to do in NYC – it's our guide to everything and everywhere the discerning traveller needs to know: From the best bars in NYC and the best food in NYC, to the best New York hotels, and the city's most impressive buildings and streets.
Slice at Joe's. Check. Pastrami sandwich from Katz's Deli. Check. Dinner at Ellen Stardust. Check.
New York is home to literally hundreds of well-documented, much-enjoyed, yet ultimately over-subscribed dining experiences. Some of them live up to the hype, whilst others flatter to deceive. We recommend seeking out zeitgeist spots, of which there are plenty. Be prepared for seconds, thirds, fourths, and fifths:
Best Food in NYC #1: Smorgusburg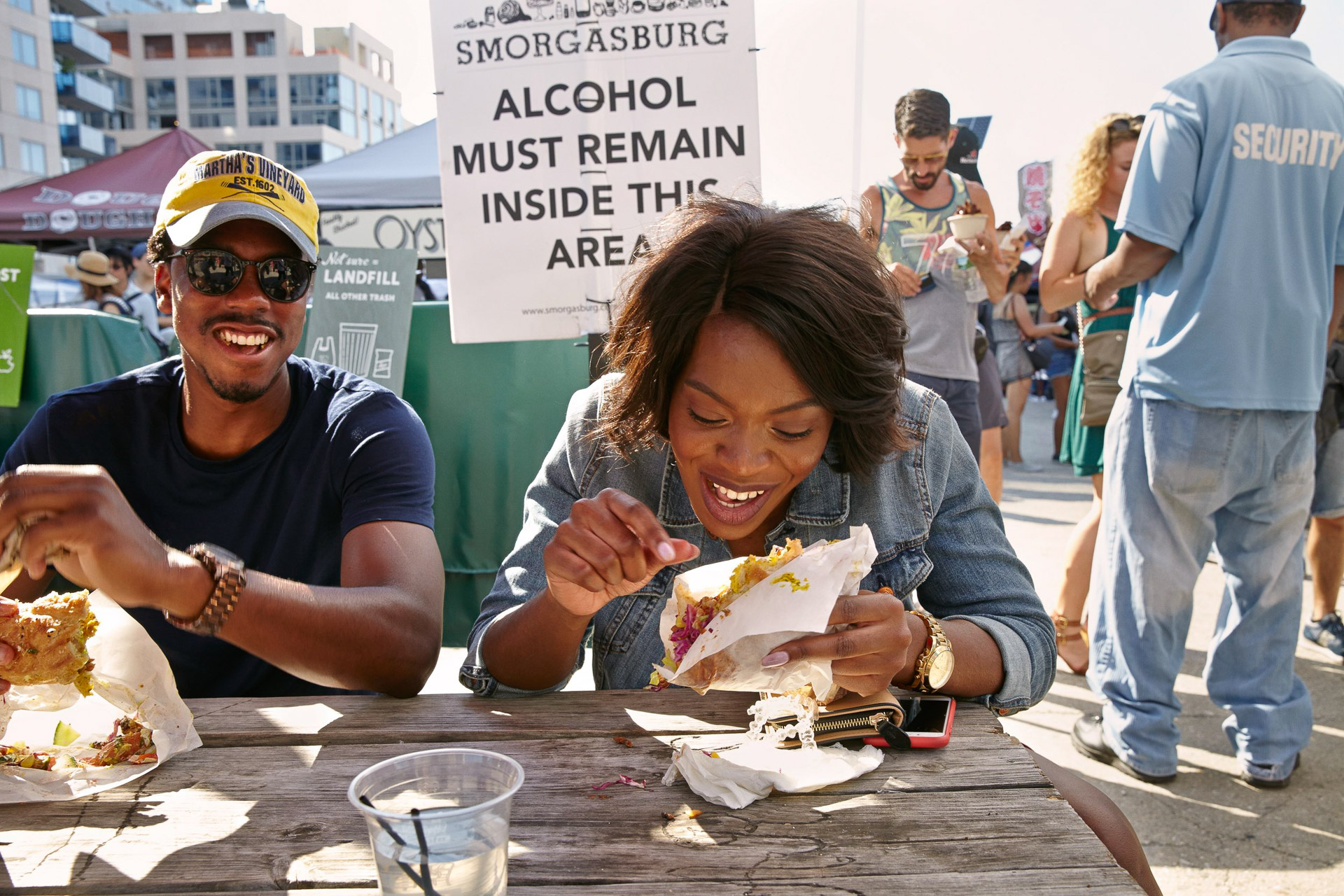 It would be borderline rude to talk about culinary experiences in New York and not mention Smorgasburg; a weekly food market held in Williamsburg, on the banks of the Hudson River.

Smorgasburg is the largest weekly open-air food bazaar in America, attracting up to 30,000 people to Brooklyn each weekend to eat from 100 local vendors. The event has become so popular amongst tourists and locals that it now has a second New York location, held on Sundays at Prospect Park; Brooklyn's answer to Central Park, which many believe to be the superior green space.
The New York Times describe Smorgasburg as 'The Woodstock of Eating'. Not sure how many solids were consumed at Woodstock, but a fitting comparison all the same for one of New York's best foodie get-togethers.
Best Food in NYC #2: The Lost Supper at the McKittrick Hotel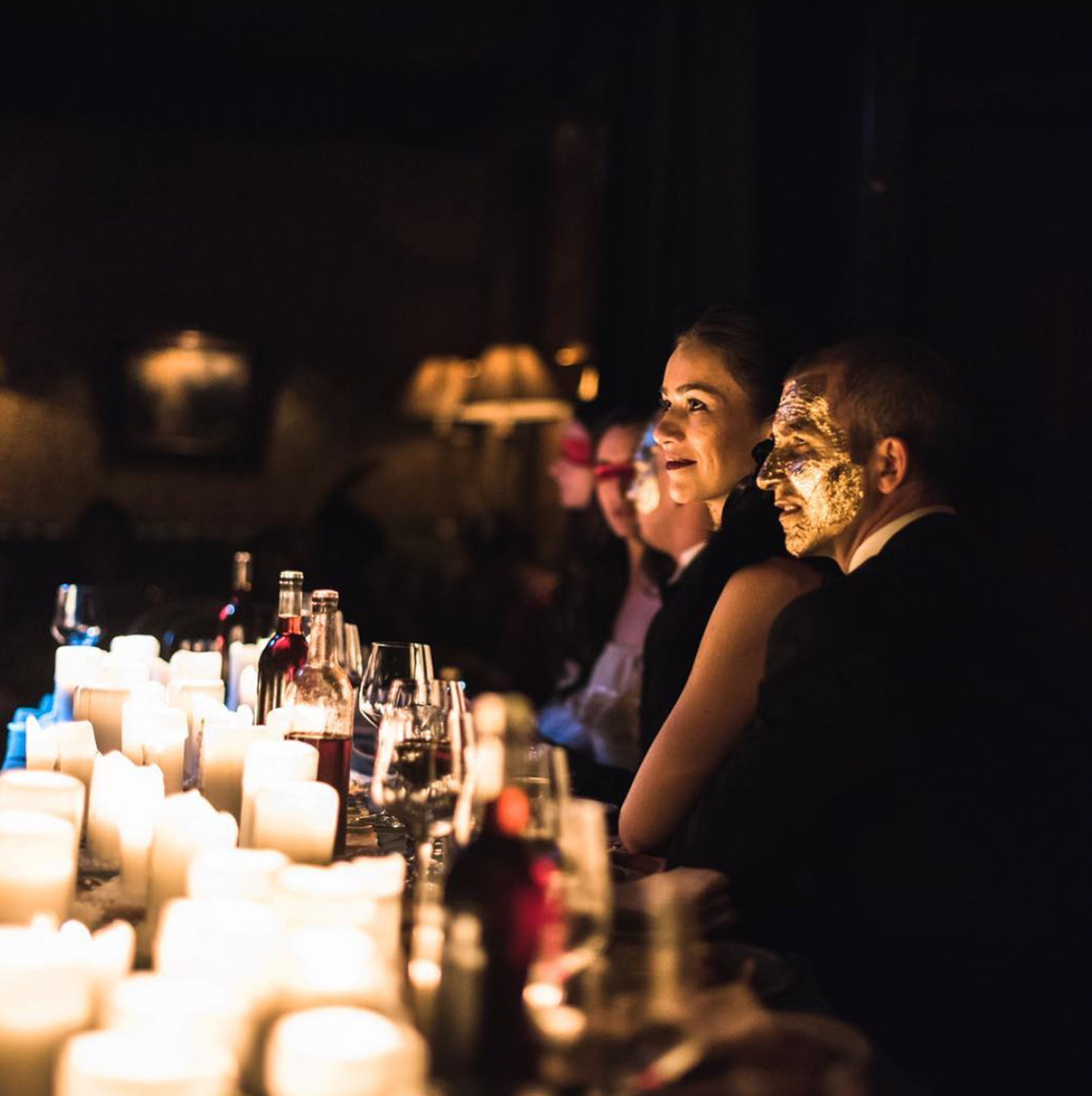 Situated on the top floor of the McKittrick Hotel – which is not actually a hotel, and is also home of Sleep No More, which you can read about elsewhere in this guide – The Lost Supper is also an immersive theatre experience. Only this one has food. To eat or not to eat? That is the question.
Combining a three-course meal with surreal interactive performances, The Lost Supper is unlike any meal you've likely encountered before. Without wanting to reveal too many of its secrets, expect fine-dining, Shakespearean monologues, and a generous quota of dancing on your table.
From September 15th, in-line with programming changes at the hotel, the show will switch from The Lost Supper to Scott Silven's 'The Illusionist's Table'. Although we've not experienced the new event, we anticipate nothing less than peerless quality from the McKittrick Team.
Best Food in NYC #3: Panna II Garden
An Indian Restaurant on the Lower East Side, Panna ii Garden is known as much for its decor as it is its food. Don't think of this place as an interior-design novelty, though.
Indeed, the restaurant's unique decor is what attracts most revellers to its door (it looks like Santa's Grotto if he relocated to Mumbai). However, the food is more than worthy of note. The traditional Indian cuisine is inspired; their fresh shrimp and lobster a highlight. Panna II has become somewhat of a favourite with celebrities and bargain-hunters alike. Call in on this Manhattan eatery and experience Christmas any day of the year.
Best Food in NYC #4: Levain Bakery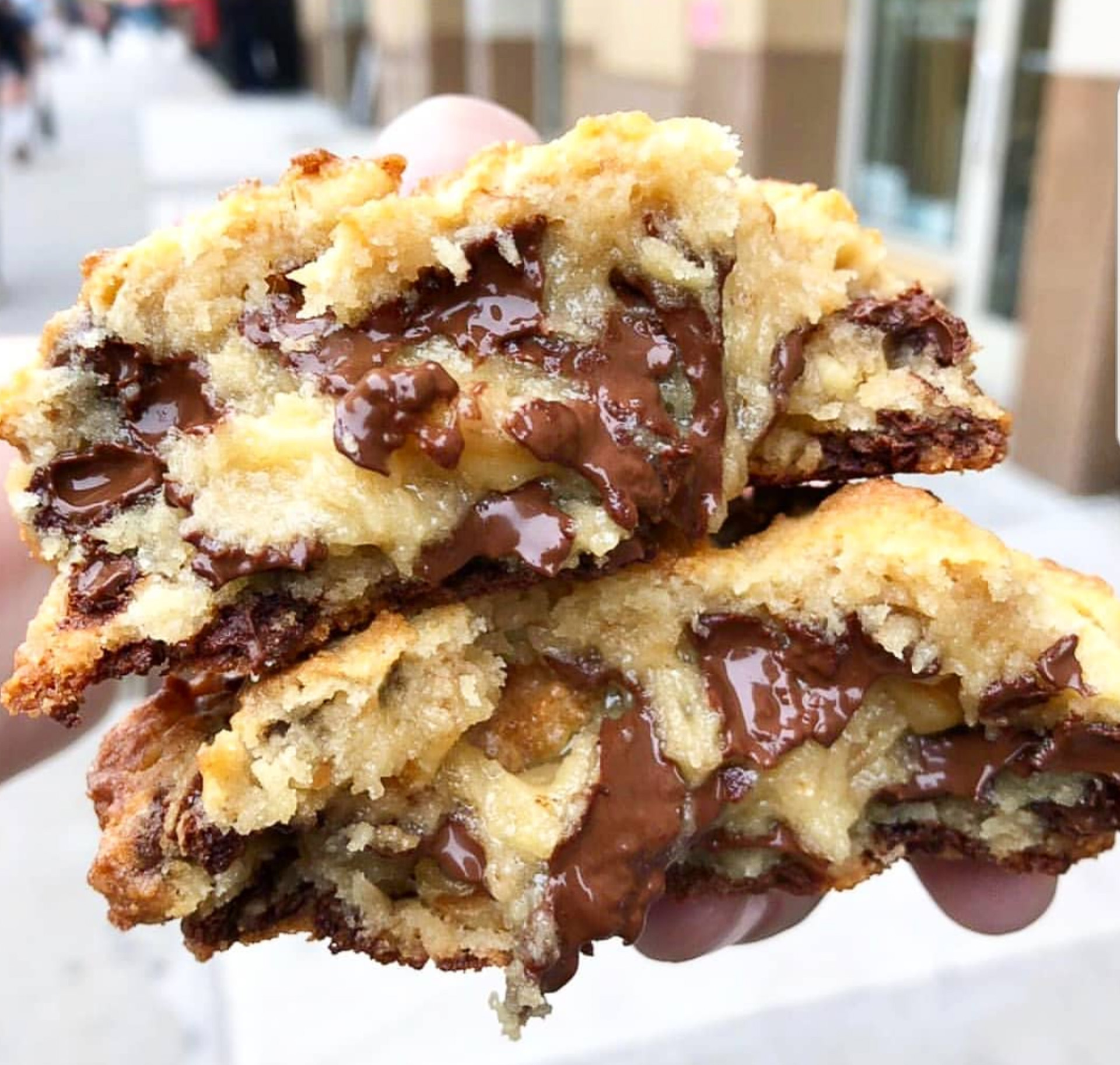 On any given lunchtime walking past Levain Bakery, you'd be forgiven for thinking Jerry Seinfeld was doing a book signing in the neighbourhood. No comedians getting coffee here, though. That's just the queue for some of the best cookies in New York.

Since the opening of a second location at 75th and Broadway – funnily enough, Seinfeld's actual neck of the woods – it's now a bit easier to get your hands on a loaf of marble rye, without having to wrestle an old lady for it. For that midday confectionary fix, we recommend visiting the original location at 74th, two blocks from the John Lennon memorial at Strawberry Fields, Central Park. "Look to the cookie, Elaine. Look to the cookie…"
Best Food in NYC #5: Emilio's Ballato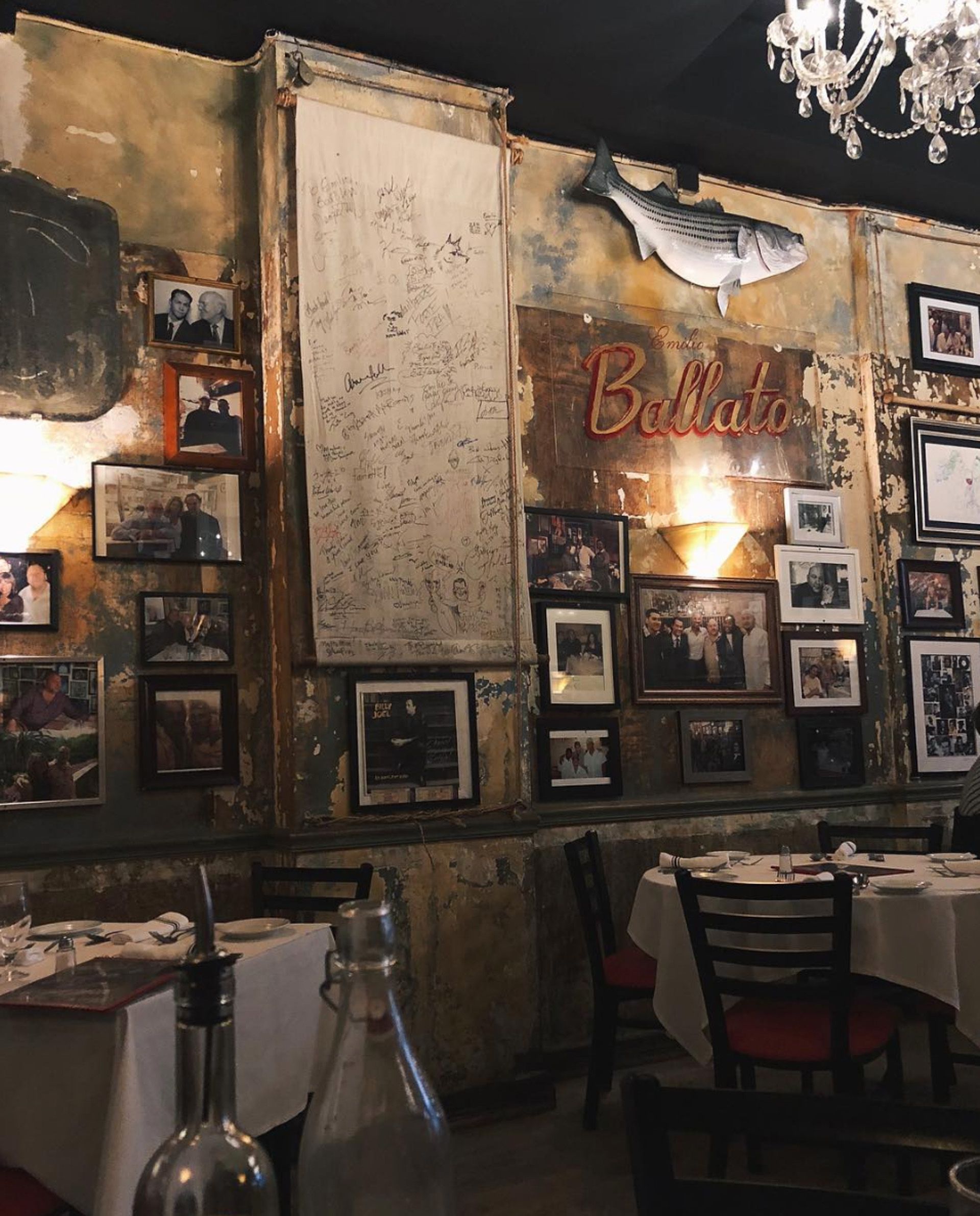 For Sopranos and culinary enthusiasts alike, Little Italy can be somewhat underwhelming. It's tiny, overpriced, and these days, as authentic as Adrien Brody's Italian passport. If you really want to experience food of the homeland in Manhattan, get yourself to Emilio's Ballato; an Italian eatery in Soho suitably located on a backstreet, away from prying eyes. Despite Barack Obama rocking up for some tagliatelle last year, this old-school restaurant doesn't have a website, refuses to take reservations and takes cash only. Very Corleone.

Jonathan Turton is a Liverpool-born freelance journalist, based in New York City. Keep up with him on Twitter.