The Legend of Om Ali | Egypt's Resilient National Dessert
Born in blood, this centuries-old pudding is a uniting force in a divided nation
I reach peak Egypt on evening one of my trip to Cairo. A waiter at Abou El Sid restaurant in Zamalek serves me an outrageously large portion of Om Ali, a cross between bread pudding and baklava that's something of a national institution in the North African country. Portraits of Umm Kulthum and other revered female Arab singers jump off the walls of the quaint establishment, while Mohammed Abdel Wahab's music plays in the background.
This affluent neighbourhood is a tourist magnet, so I'm surrounded by foreigners. But there are also locals: a group of young Egyptians to my right speak about the country's dire political and economic situation in hushed whispers. They, too, are eating Om Ali.
The waiter, Hussein, calls me sit el kol, meaning "madame of all" or "our lady" – an endearing term used frequently in Egypt mostly to express respect, though sometimes to mock. I'm certain he's doing the former as he showers me with the kind of attention many Egyptians just love to give tourists.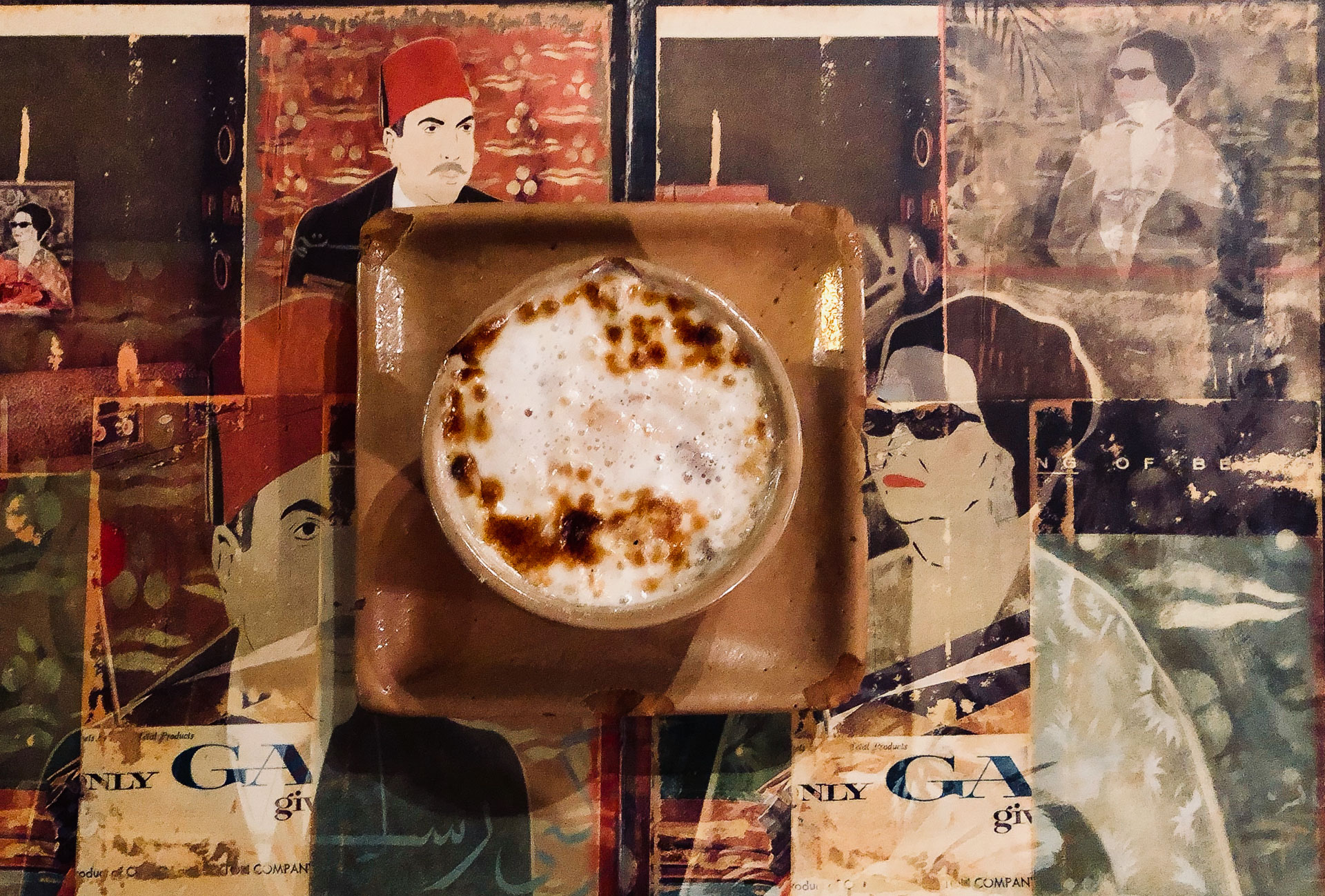 Hussein welcomes my questions on Om Ali, gesticulating as he explains how the dessert is made. It's a simple concoction: puff pastry is combined with raisins, pistachios, coconut and almonds, then drenched in sweetened milk and sometimes topped with crème fraîche. But he makes it sound like an exact art.

"Om Ali is ubiquitous on the Egyptian table, offered at most restaurants, even those serving non-Egyptian cuisine"
And what of its history, I ask; what does Hussein know of Om Ali's fascinating history? He's stumped – clearly less excited than I am – and cuts me off to rush back to work as I rewind to the 13th century. Fair enough: it's a complicated tale that's rooted in betrayal, power and murder, and one that requires more than a Cairo minute.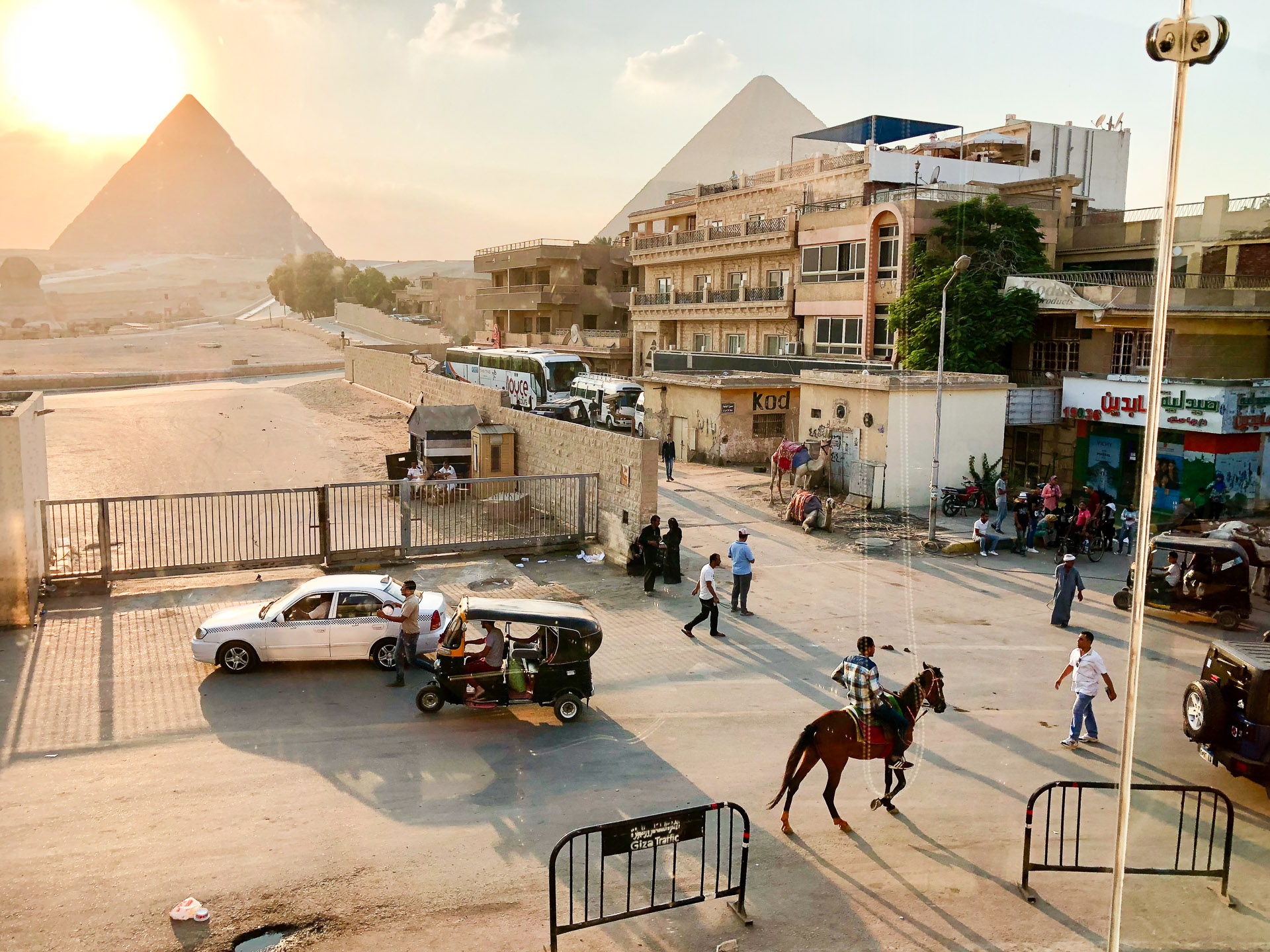 Politically, Egyptians are a deeply divided people. They're united, however, by shared exasperations over the very politics that divide them; their rich history; cultural icons; and cuisine (and more recently, I'd posit, the superstar footballer, Mohamed Salah). Om Ali is ubiquitous on the Egyptian table, offered at most restaurants – even those serving non-Egyptian cuisine – and frequently made at home.
It's also a darling dessert among Arabs, made during Ramadan at pretentious hotels in Dubai and Doha and charming local eateries in Beirut and Amman. Om Ali has a celebratory tinge to it, too. The pudding is said to have been served generously on the day a 2011 popular uprising culminated in the ouster of dictator Hosni Mubarak.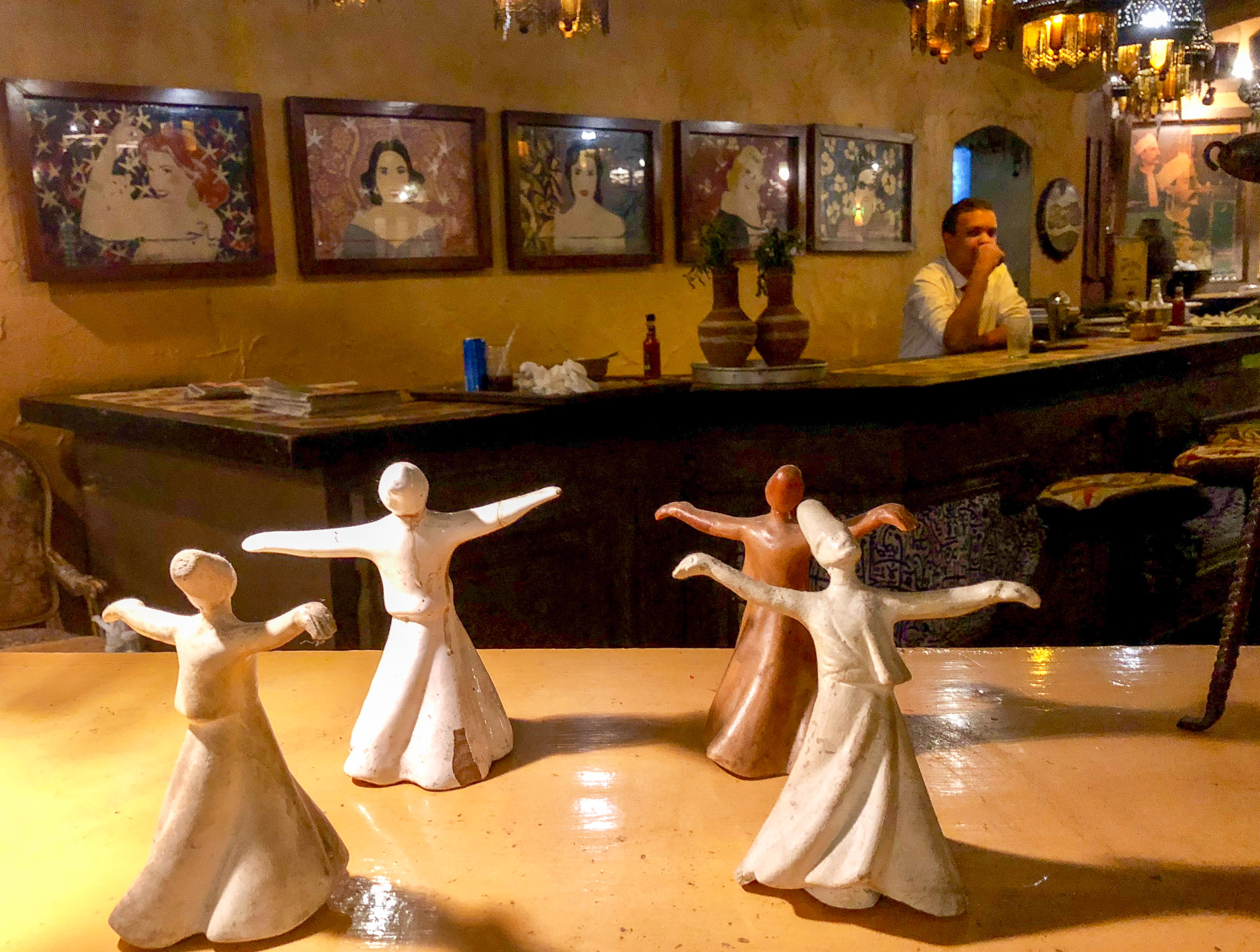 I often joke with friends that if Game of Thrones were set in Cairo, Om Ali would be on the Lannisters' table. The most popular theories pertaining to its origins suggest the pudding was born in blood.

While Egypt was under Mamluk rule in the 1250s, briefly at its helm was Shajarat al-Durr, a Sultana deemed by the well-read and woke to be among the region's earliest feminists. Dina Abo Hagar, a millennial Egyptian I spoke to, describes al-Durr as "badass".
Struggling to earn respect from her predictably-all-male-peers, al-Durr married Izz al-Din Aybak, a warrior with Turkish roots, so that she could abdicate the throne and hand over her power to him. Her intention was to steer his decision-making, not to relinquish her influence.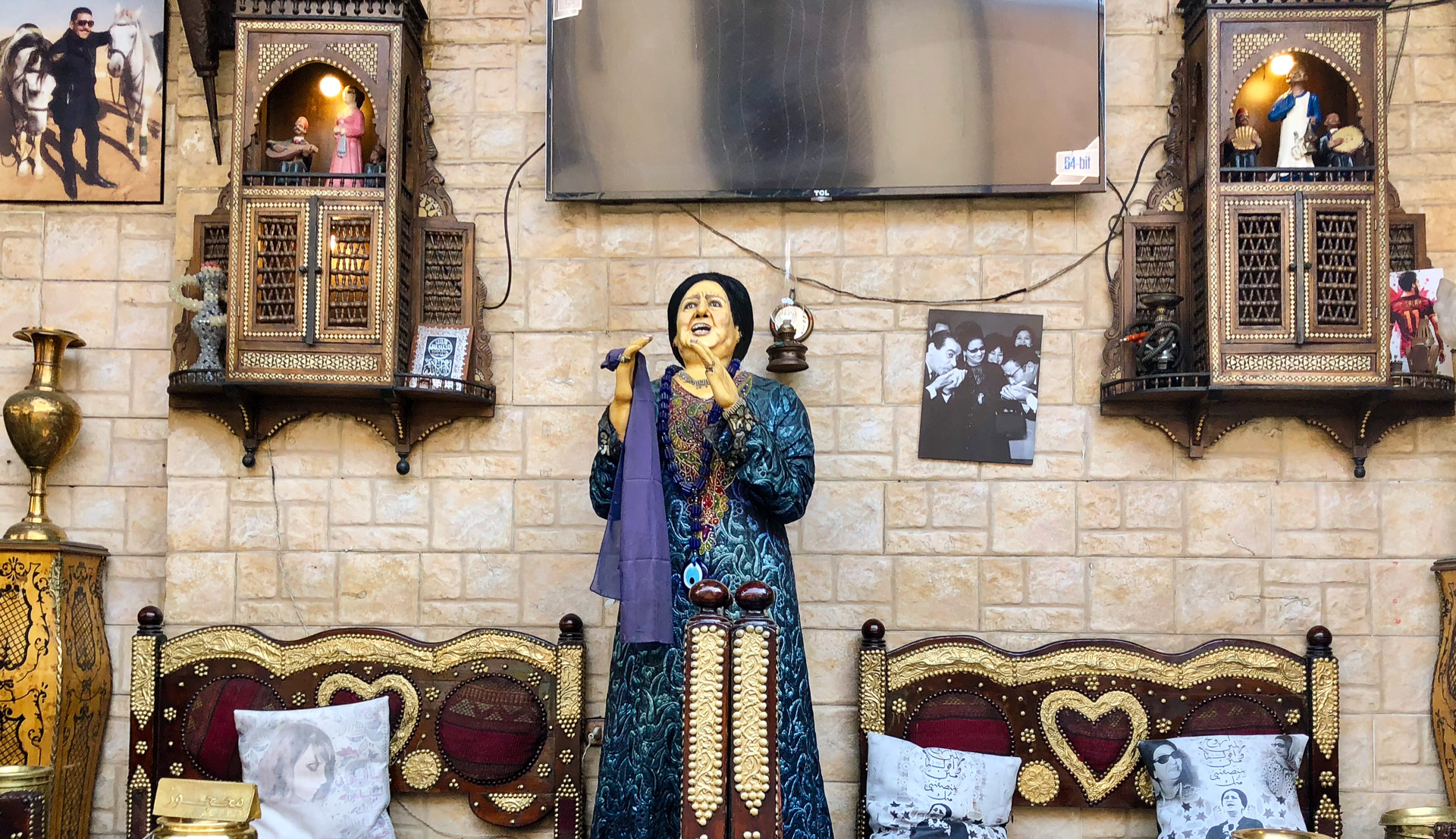 The new Sultan was, incidentally, already married. He was also insatiable, drunk on the reach of his newfound power. Within seven years, he sought to marry yet another powerful woman to expand his control. Hell hath no fury like a former Sultana scorned, however. Angered by his plans, al-Durr had her husband murdered by his servants as he bathed in his castle.
Feeling betrayed herself, Aybak's first wife, Om Ali ("mother of Ali"), was so ecstatic about the assassination that she celebrated by asking her maids to cobble together a pudding with whatever they could find in the pantry. She then distributed the delicious dish among local households, spreading news of the Sultan's death and declaring her son Ali his successor.
Voila! Om Ali.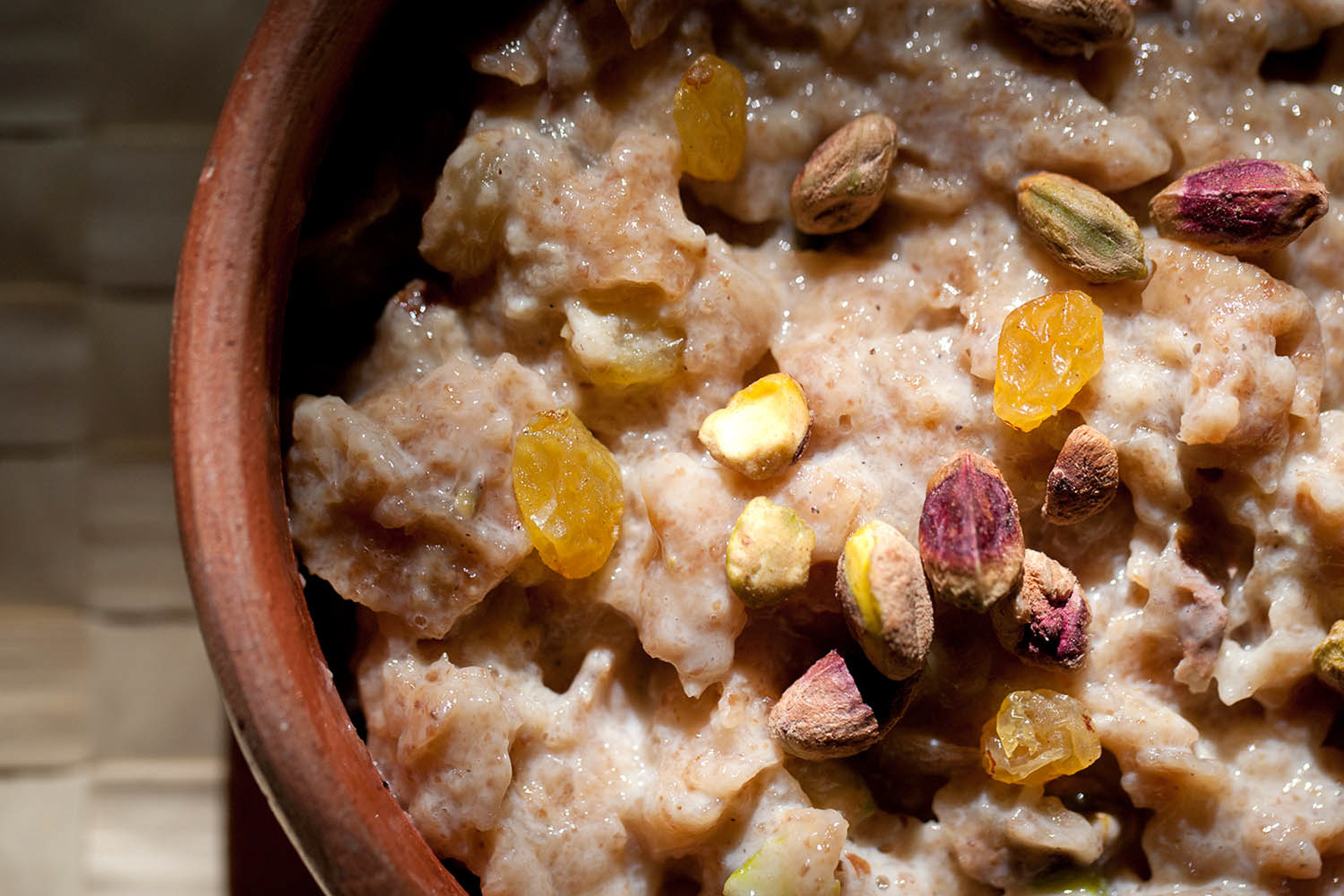 That's just one version of the story, though: a more sinister one is that Om Ali created the dessert after she had Al-Durr brutally murdered in retaliation for Aybak's assassination. Either way, this is definitely a dark pudding. Another theory, my favourite, is that Om Ali isn't Egyptian at all, and that it was brought to Cairo in the 1800s by an Irish nurse and mistress of Khedive Isma'il Pasha whose surname was – yes, you guessed it – O'Malley.

Centuries on, Om Ali is still going strong; it's a remarkably resilient pudding. While other desserts in Egypt have been popularly bastardised — think mango knafeh — Om Ali is untouched, and, it seems, untouchable. There have been few successful attempts at altering it; one bakery faced uproar when it started selling croissants filled with Om Ali, causing food poisoning.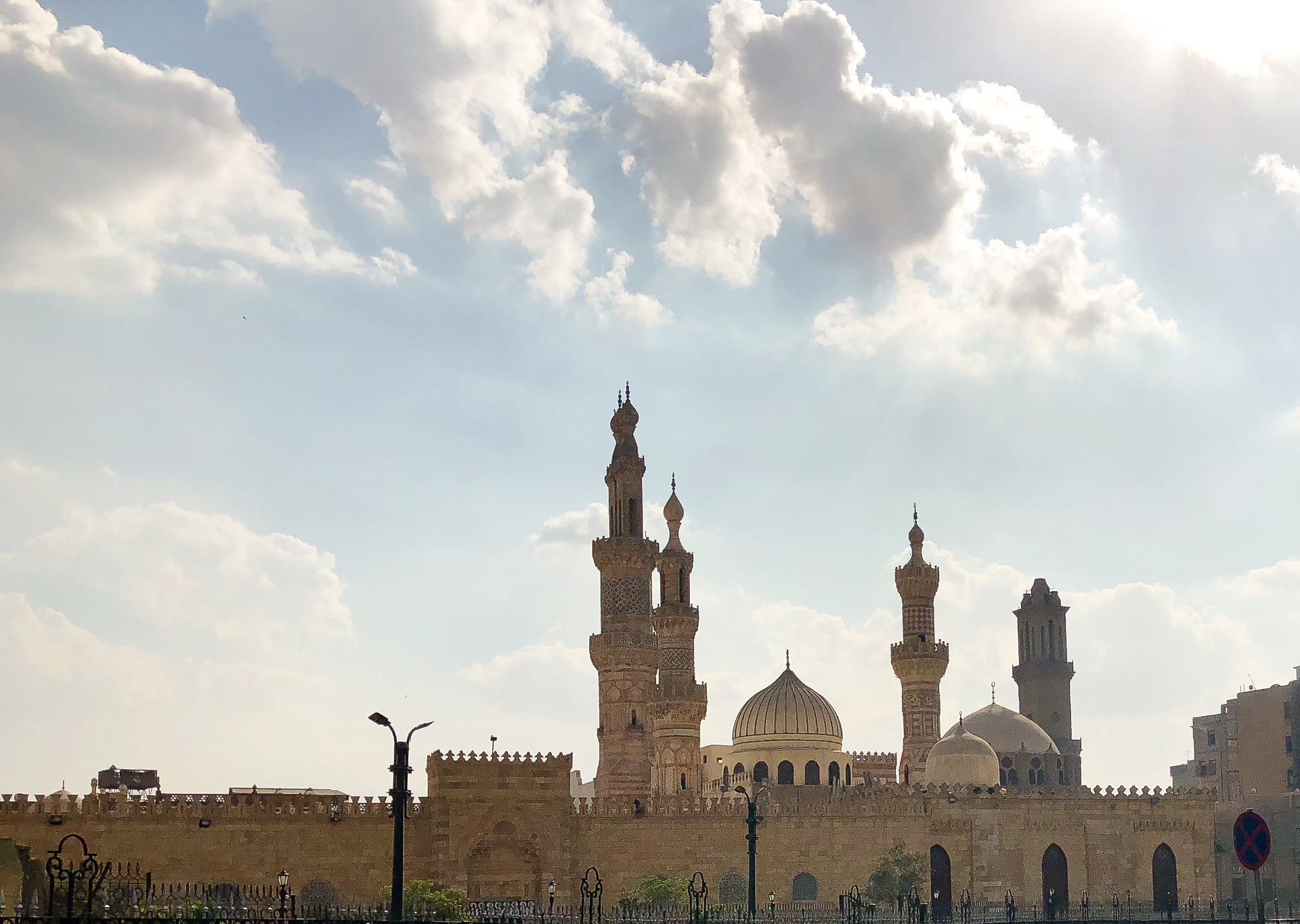 Al-Durr is said to have spent considerable time in the heart of historic Cairo. She frequented areas near the Al-Azhar Mosque, which the Mamluks re-established as a centre for Islamic worship, as well as Khan el Khalili, Cairo's labyrinthine souk.

My Om Ali tour of Cairo thus takes me to the Naguib Mahfouz Café, named after the Egyptian writer, the only Arab to have won the Nobel Prize in Literature. One of Mahfouz's novels, "Midaq Alley," is set in the souk's alleyways. The venue is essentially a shrine to the existential writer.
The café sits comfortably in the congested and colourful open-air bazaar, where you can buy anything from hieroglyphic-initialed necklaces and Umm Kulthum figurines to Miley Cyrus lunchboxes and Mohamed Salah mugs (come with cash, and barter hard). Due to its location, the café is rarely quiet. Post- maghrib, or sunset prayer, live music is performed in a haze of sheesha smoke, and older men drink tea as they play backgammon.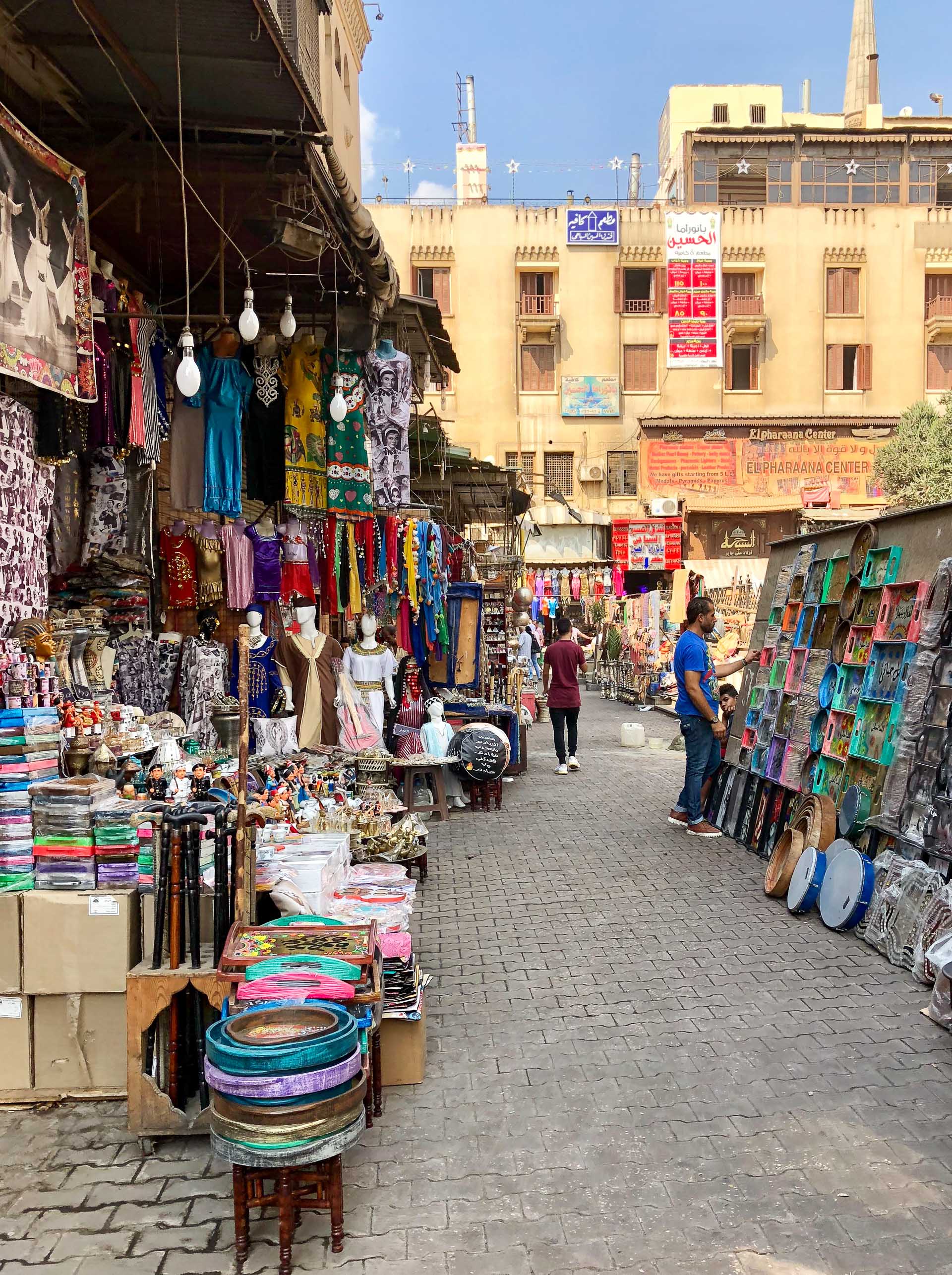 First, I dine on Koshari, another beloved Egyptian dish combining rice, macaroni, lentils, chickpeas and tomato sauce. It's never done it for me, but I'm here for the Egyptian Experience, so no complaints. While I'd have liked more pistachios in my Om Ali, and for it to be warmer (some like it hot, some like it cold), it doesn't disappoint.
At 55 Egyptian pounds, or £2.35, this is the most expensive Om Ali I've come across here. Compare that to 64 pence at El Malky's, a dessert shop chain that's a local favourite.
The ridiculously low prices aren't surprising – Egypt is one of the world's cheapest countries for tourists. The tourism industry took a beating following the 2011 revolution; yet another revolution, or coup, depending on where you stand politically, in 2013; a deadly crackdown on protesters, later that year; and the downing of a Russian jet traveling from Sharm el Sheikh in 2015.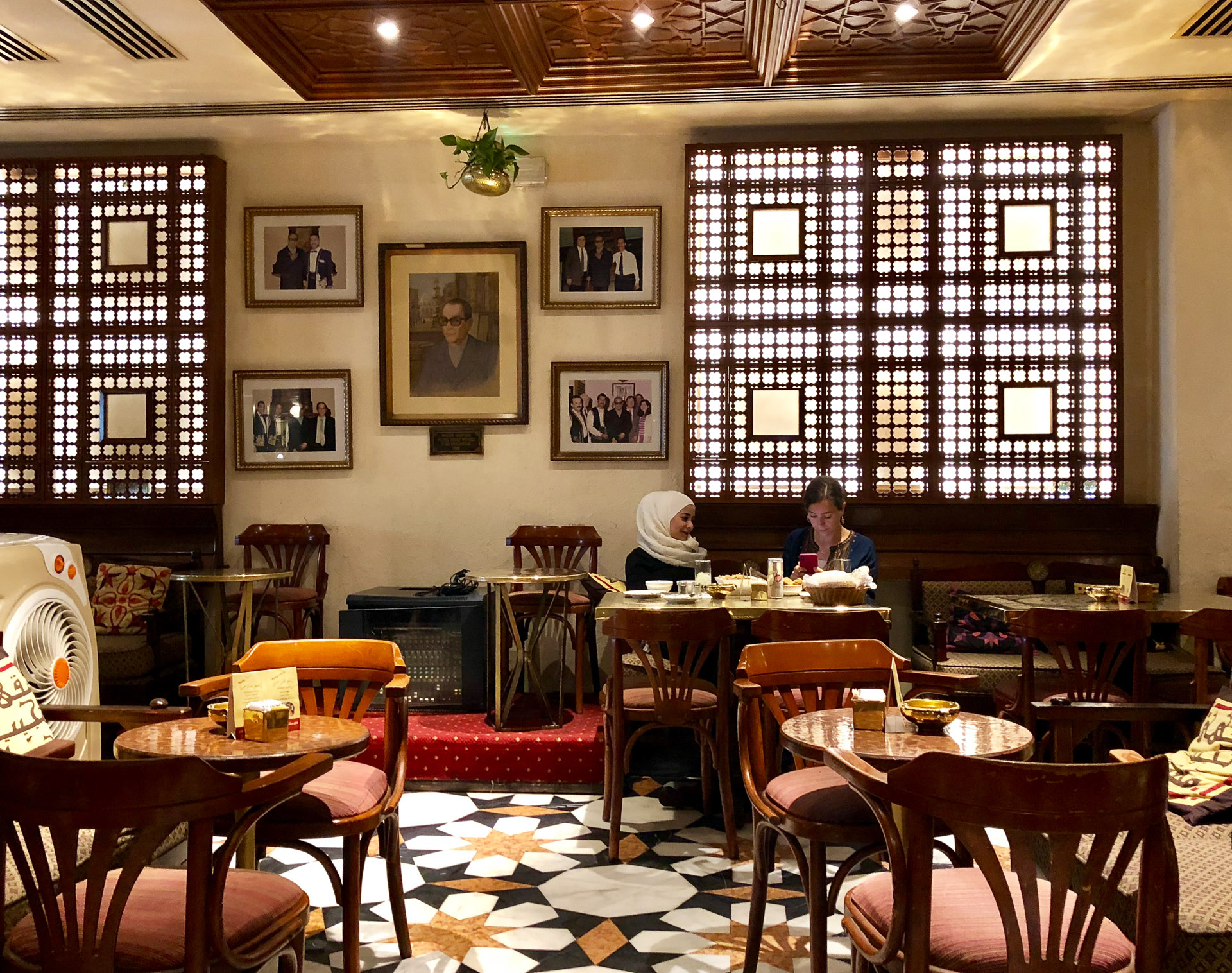 It has recovered somewhat, helped by cheaper prices and an improved security situation – some might say a little too much security. But the economic situation remains catastrophic for locals: over a third of Egypt's 96 million live in poverty, unemployment stands at 11 percent, and the cost of living has soared.
" Efendim, Egypt is struggling," a man eating Om Ali at the Naguib Mahfouz Café tells me. "But food can help us forget." Om Ali is, indeed, comfort food for Egyptians.
El Malky, established in 1919, is affordable to most. Mohamed, an employee at its Mohandessin shop, says orders are reliably high. When I ask why Om Ali's recipe hasn't changed, and why the dish is so popular, he says, simply: "It's already delicious. Why would we change it?"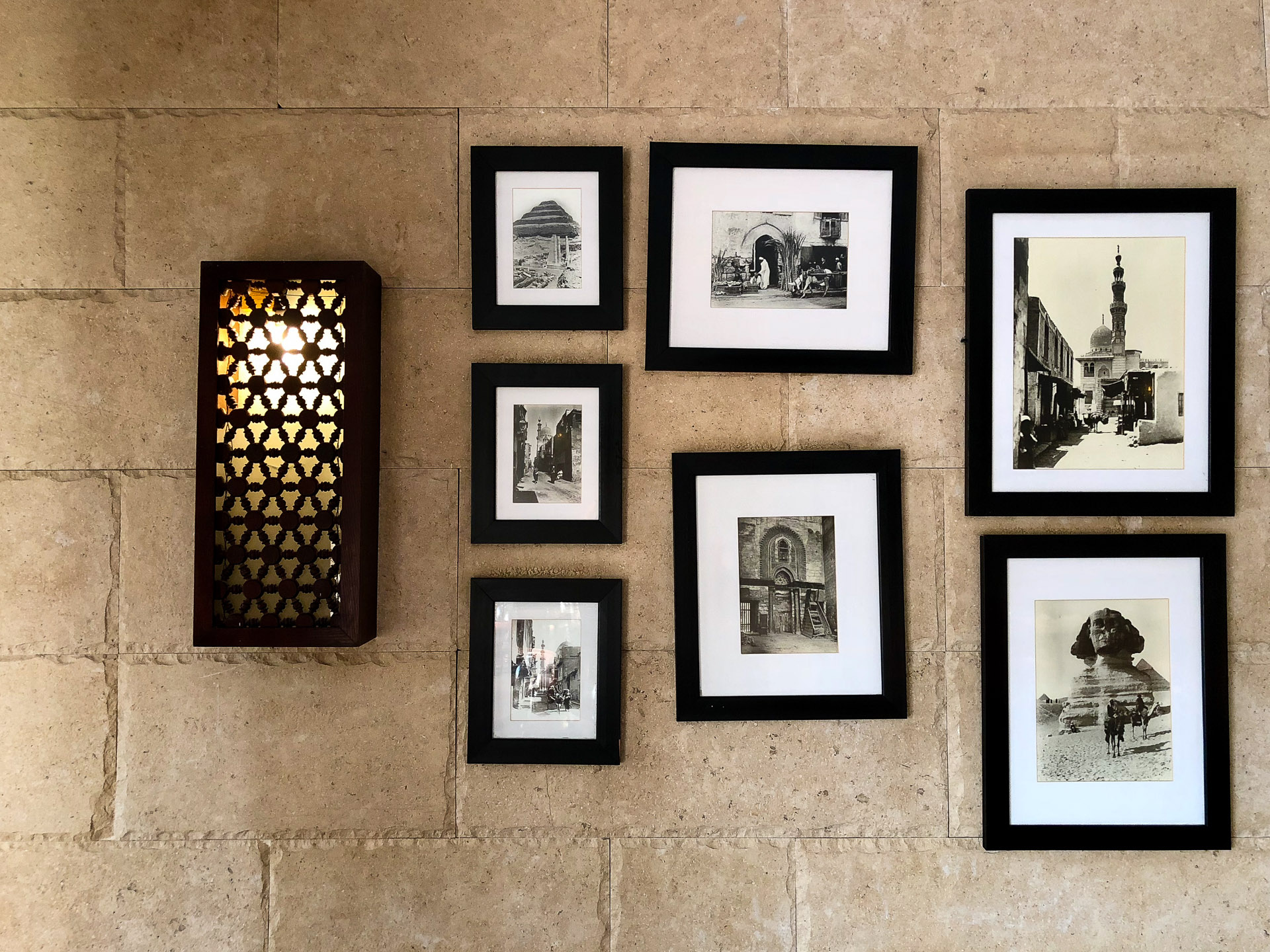 Getting quotes from locals felt like a small victory, and at times, like squeezing blood from a stone. "Journalist" in Egypt is a controversial word these days; media is tightly-monitored by the state. So tightly monitored, that I'm warned against identifying as a reporter, even if it's to ask about cuisine. Travel writer, however, is acceptable.

I go full-on tourist when I head to Giza for another spot of Om Ali and a view of the pyramids and Sphinx. Abu Shakra is the ideal restaurant for a sunset panorama, though if you're feeling homesick, you can pop into Pizza Hut or KFC, which are jarringly just next door.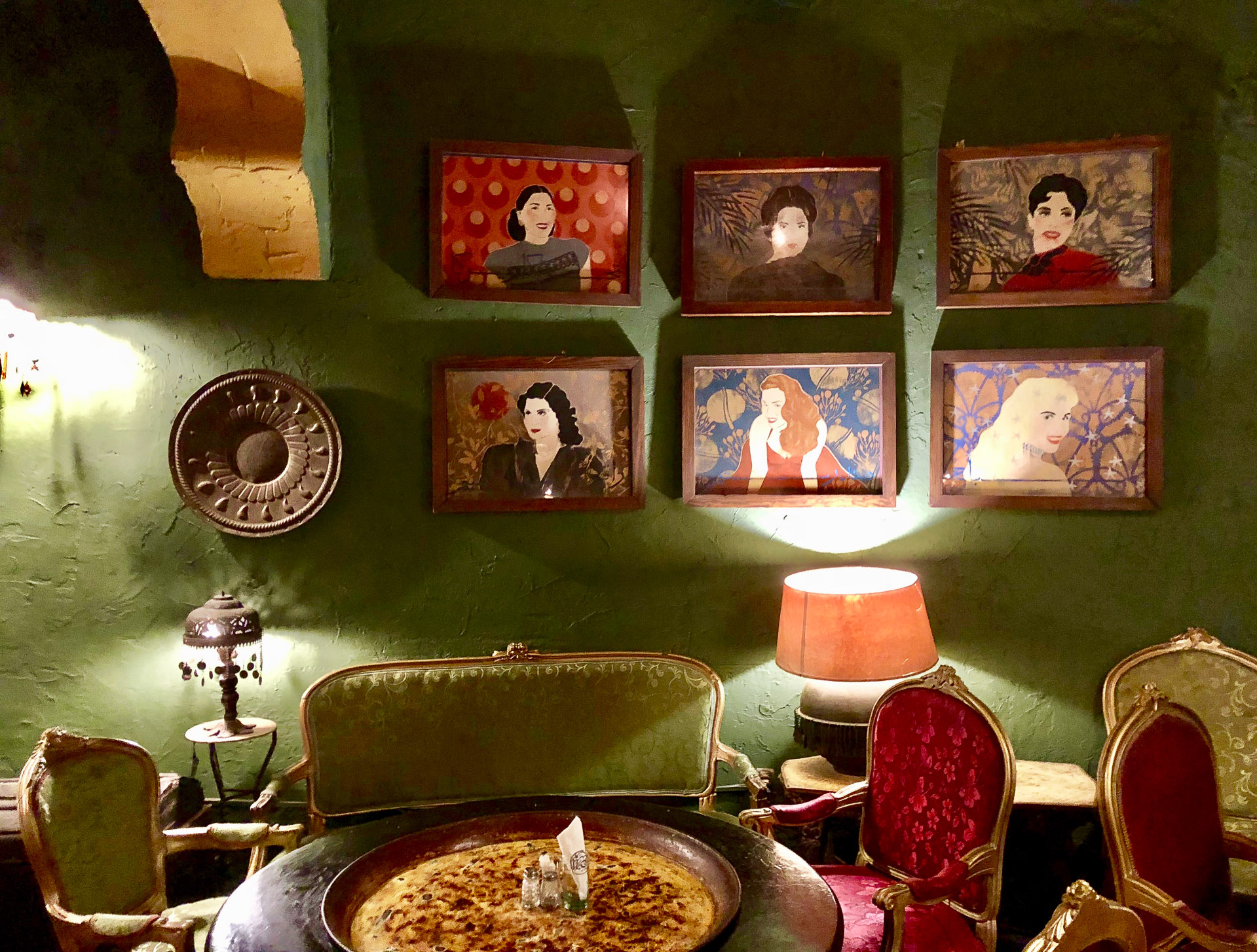 I arrive at the spacious restaurant during Egyptian Magic Hour, and order my sixth Om Ali in 36 hours. This is easily the most delicious I've eaten – sweet but not too sweet; light but also filling. The waiters are happy to ensure my dining experience is exceptional; one even says I look like Nefertiti. Come for the Om Ali, stay for the compliments.

I end my Om Ali tour with a cruise on the Nile Pharaoh Cruising Restaurant. It's a pricey way to spend an evening by Egyptian standards, at just over £20, but you get what you pay for, and the view alone is worth it. There's also a decent buffet, and the waiters are dressed as Pharaohs.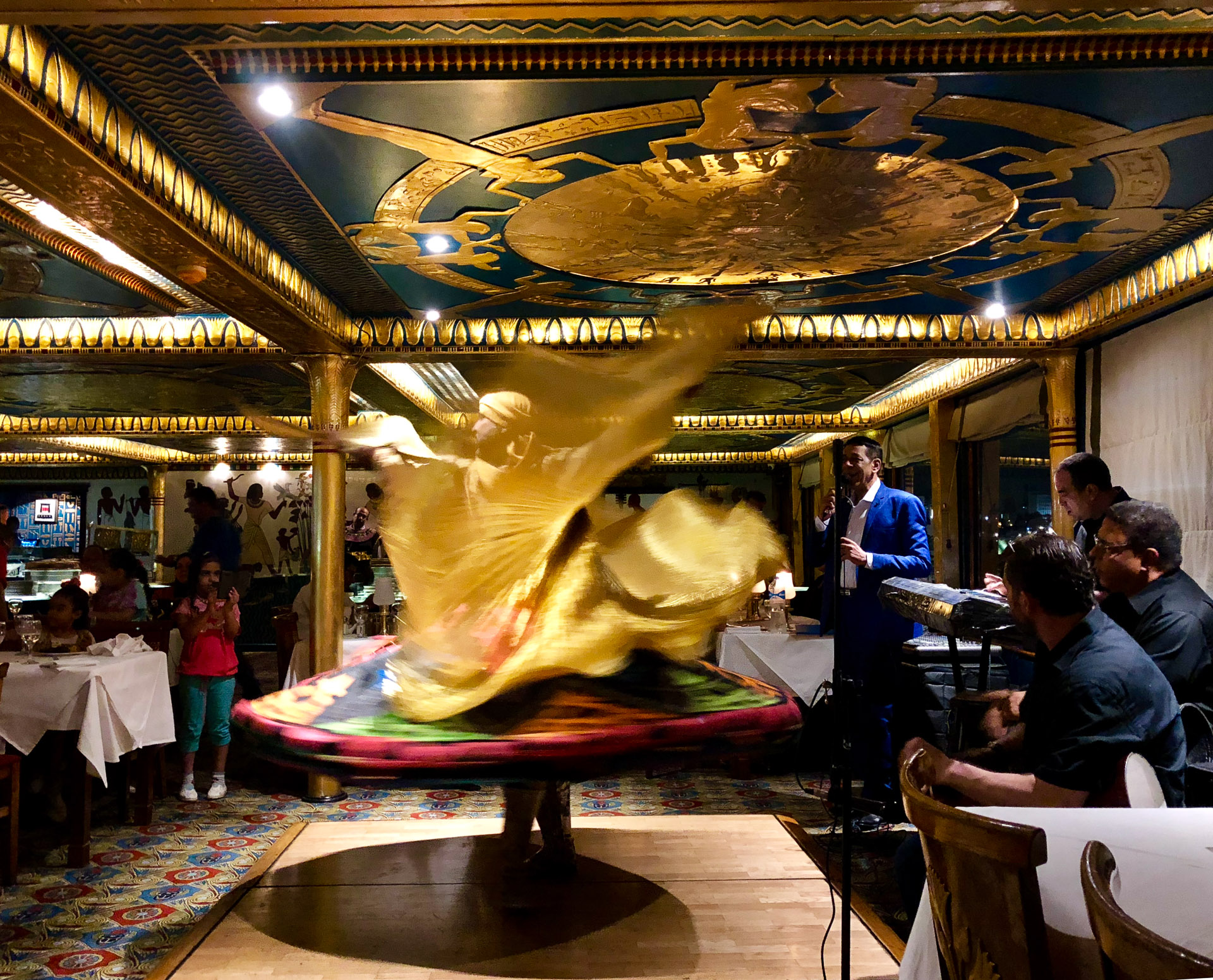 Shakira, a belly dancer, makes a dramatic appearance after the ship sets sail at 8 p.m. She dances to live oriental music performed by an excellent ensemble, and her hips certainly do not lie. We're later treated to Tanoura ("Skirt"), Egyptian folk dancing that's similar to Sufi whirling.
I head to the restaurant's upper deck to eat my Om Ali in the open air. There, I find Maha, a middle-aged woman who I strike up a friendly conversation with. "Om Ali is like Egypt on a plate," she says, thoughtfully. I'm not sure if this is fair to Om Ali, given Egypt's current political and economic state, but I appreciate the analogy.
"Are you seriously here to report on Om Ali?" she says incredulously towards the end of the boat ride, eyebrow raised, hinting at a hidden reporting agenda. I respond in the affirmative. "Well," she smiles, "I'd like to thank Shajarat al-Durr, Om Ali and Aybak himself not only for the dessert, but for bringing you to this difficult but beautiful country."
Zahra Hankir is a Lebanese journalist who covers the Middle East, its peoples and cultures. Keep up with her on Twitter.
Tagged: